-Obits-
C. Everett Koop Dies at 96
Former U.S. Surgeon General C. Everett Koop, a pediatric surgeon turned public health advocate, died Monday. He was 96.

Koop served as surgeon general from 1982 to 1989, under Presidents Ronald Reagan and George H.W. Bush.


He was a good one. Pediatric surgeon and Surgeon General.
Posted by: Glenmore || 02/25/2013 21:20 || Comments || Link || E-Mail|| [342 views] Top|| File under:
-Short Attention Span Theater-
Radioactive Goo Leaking At Atomic City's Hanford Nuclear Site
Richland, WA aka The Atomic City -- Six and possibly 140 or so underground tanks holding bubbling WWII radioactive goo and toxic waste are leaking for 50-60 years at America's most contaminated nuclear site in Washington, federal and state officials say, posing an eventual risk to people groundwater and rivers, but creating a most interesting species of 3 eyed fish in the Columbia River...and thousands of high paying clean-up contract jobs. Some folks in the Tri-Cities have never worked anywhere else!

The leaking materials at Hanford Nuclear Reservation are no immediate threat to public safety or the environment because it would take perhaps years for the chemicals to reach groundwater, Washington Gov. Jay Inslee, Democrat, said Friday. So far, nearby monitoring wells haven't detected higher radioactivity levels. But the leaks have renewed discussion over delays for emptying the tanks, which were installed decades ago and are long past their intended 20-year life span.

"None of these tanks would be acceptable for use today. They are all beyond their design life. None of them should be in service," said Tom Carpenter of Hanford Challenge, a Hanford watchdog group. "And yet, they're holding two-thirds of the nation's high-level nuclear waste."
Posted by: Besoeker || 02/25/2013 00:00 || Comments || Link || E-Mail|| [1644 views] Top|| File under:
-Signs, Portents, and the Weather-
Swarms of locusts spotted in Red Sea Governorate
Good lord -- they sure are getting through the Ten Plagues in jig time!

[Egypt Independent] Teams set up to monitor locusts spotted swarms of them in Hamata, Baranis and Sheikh al-Shazly in the southern Red Sea Governorate, up to Ras Gharib further north.

Control teams in these areas and in Gouna began spraying insecticides to fight the locusts.

In early January, high-density groups of mature adult locusts continued to lay eggs in the Abraaq area in the Red Sea Hills, west of Berenice.

"If additional rains fall and conditions remain favorable, a second generation of breeding could occur," the United Nations Food and Agriculture Organization said in its January bulletin.

But the FAO added a 17 February update on its website that despite "substantial" ground control operations in Egypt among other countries, "more swarms are expected to form in northeast Sudan and southeast Egypt in the coming weeks."

The locust swarms could pose a threat to winter crops. According to the FAO's website, an adult desert locust can "consume roughly its own weight in fresh food per day," or about 2 grams.

"A very small part of an average swarm" -- about 1 ton of locusts -- "eats the same amount of food in one day as about 10 elephants or 25 camels or 2,500 people," the website reads.

Posted by: Fred || 02/25/2013 00:00 || Comments || Link || E-Mail|| [1662 views] Top|| File under:
Africa Subsaharan
Regional Leaders Sign Peace Deal for Eastern DR Congo
[An Nahar] Regional African leaders signed a deal on Sunday aimed at pacifying the troubled east of the Democratic Republic of the Congo
...formerly the Congo Free State, Belgian Congo, Zaire, and who knows what else, not to be confused with the Brazzaville Congo or Republic of Congo, which is much smaller and much more (for Africa) stable. DRC gave the world Patrice Lumumba and Joseph Mobutu, followed by years of tedious civil war. Its principle industry seems to be the production of corpses. With a population of about 74 million it has lots of raw material...
"It is my hope that that the framework will lead to an era of peace and stability for the people of the Democratic Republic of the Congo and the region," said U.N. chief
the ephemeral Ban Ki-moon


... of whom it can be said to his credit that he is not Kofi Annan...


, who was present at the signing ceremony in the Æthiopian capital Addis Ababa.

"It is only the beginning of a comprehensive approach that will require sustained engagement," he said.

The agreement could lead to creation of a special U.N. "intervention brigade" in eastern DR Congo to combat rebel groups as well as new political efforts.

Posted by: Fred || 02/25/2013 00:00 || Comments || Link || E-Mail|| [470 views] Top|| File under:
Caribbean-Latin America
Cuba's Raul Castro Announces Retirement In 5 Years
[Ynet] Compañero Raul Castro


...Fidel's little brother...


announced Sunday that he will step down as Cuba's president in 2018 following a final five-year term, for the first time putting a date on the end of the Castro era. He tapped rising star Miguel Diaz-Canel as his top lieutenant and first in the line of succession.

The 81-year-old Castro also said he hopes to establish two-term limits and age caps for political offices including the presidency, an astonishing prospect for a nation led by Castro or his older brother Fidel since their 1959 revolution.
Posted by: || 02/25/2013 06:02 || Comments || Link || E-Mail|| [538 views] Top|| File under:
Europe
Topless Feminists Hurl Themselves at Berlusconi
[An Nahar] Three topless feminists lunged at Italy's Silvio Berlusconi as he arrived at a polling station in Milan to vote in a general election on Sunday, Agence France Presse reported.


Actually, I guess the way to get Silvio's attention is with topless babes.


The young women from the Ukrainian women's power group Femen had the slogan "Basta Berlusconi" ("Enough With Berlusconi") scrawled on their backs.


"Women's power" is seemingly attained by bouncing the old nipples...


They were quickly detained by police and dragged away screaming in a chaotic scene as ordinary people queued to vote at the school.
"I'll grab 'em, chief!"
"No, me!"
"Me!"
"Three Femen sextremists carried out an attack on the idiot Berlusconi just as he was preparing to vote," the group said on its website.


Maybe it was a bunga-bunga protest?


The group said he was "a dirty pervert", adding: "Italy don't vote for someone who should be in prison".


"Dirty pervert" from someone who flashes her udds every week or so someplace else in Europa?


The feminists broke through a line of journalists outside the polling station and jumped over some tables toward Berlusconi but did not reach him.


What would they have done had they reached him? Y'gotta wonder. My guess would be that they never intended to.
Posted by: Fred || 02/25/2013 00:00 || Comments || Link || E-Mail|| [745 views] Top|| File under:
Rightwing Chief Elected Cyprus President, Vows Bailout Deal
[An Nahar] Rightwinger Nicos Anastasiades romped to victory in Cyprus' presidential vote Sunday, pledging to secure an "earliest possible" bailout for the financially crippled EU state and winning support from the European Commission chief.

Replacing the only communist president in the European Union


...the successor to the Holy Roman Empire, only without the Hapsburgs and the nifty uniforms and the dancing...


, the leader of the right-wing Disy party won 57.5 percent of the vote in a second round run-off against communist-backed Stavros Malas, who polled 42.5 percent, final results showed.

"We intend to discuss and cooperate ... with our European partners so as to achieve the earliest possible completion of the MoU (bailout) agreement in a manner that safeguards vulnerable groups, social cohesion and peaceful labor relations," he said in a victory address.

"We will implement an ambitious program of structural changes and reforms both in the state and in our economy," Anastasiades said.

"Cyprus belongs in Europe. We will restore our credibility in the European and international arena."

Disy

front man

Tassos Mitsopoulos said Anastasiades had been given "a clear and strong mandate to battle for Cyprus," in upcoming negotiations with Brussels over the terms of an estimated 17-billion-euro ($23-billion) bailout package.

Posted by: Fred || 02/25/2013 00:00 || Comments || Link || E-Mail|| [599 views] Top|| File under:
India-Pakistan
Indian rocket carries Canada's first military satellite into space
Canada's first military satellite is headed into orbit alongside six other satellites that were all launched aboard a single Indian rocket Monday morning.

The 'Sapphire' will increase Canada's ability to protect its "assets and interests" in space and track man-made objects in orbit to avoid collisions, according to the Department of Defence.

A second Canadian satellite will help scientists keep track of meteors, asteroids and other space debris that could be heading towards earth.

The NEOSSat (Near-Earth Object Surveillance Satellite) will also track space debris in orbit, to better understand their movements.

The NEOSSat and the Sapphire are among seven satellites that were put into orbit aboard a single rocket scheduled to launch from the southern Andhra Pradesh state in India Monday morning.

Also launched was a French-built satellite that will study the world's oceans, along with two satellites from Austria, which were developed in Canada, and one each from Denmark and Britain.

The Globe and Mail science reporter Ivan Semeniuk said this is the first time that so much Canadian hardware was launched aboard a single rocket.

"The French-Indian satellite is the main payload, but it's often the case with these launches that there's enough room for a few other small passengers," Semeniuk told CTV's Canada AM on Monday.

He described Sapphire as being the size of a dishwasher while NEOSSat is comparable to the size of a suitcase.
Posted by: john frum || 02/25/2013 15:48 || Comments || Link || E-Mail|| [1565 views] Top|| File under:
India's big leap into space, launches world's first smart phone-operated nano satellite SARAL
An Indian rocket carrying seven satellites- the Indo-French satellite SARAL, world's first smart phone-operated nano satellite, a space telescope satellite and four other foreign satellites - on Monday blasted off from the Satish Dhawan Space Centre in Sriharikota, around 80 km north of Chennai.

A little after 6 p.m., the rocket - Polar Satellite Launch Vehicle-C20 (PSLV-C20) - standing 44.4 metres tall and weighing around 230 tonnes hurtled towards the skies ferrying seven satellites to sling into orbit.

President Pranab Mukherjee and scientists at Indian Space Research Organisation's (ISRO) rocket mission control room intently watched the rocket's progress towards the heavens, escaping the earth's gravitational pull with a one way ticket.

ISRO officials are hoping that the agency's 101th space mission and also the first of the 10 planned for 2013 will turn out to be a grand success.

The PSLV-C20 rocket is expected to deliver its main luggage - the 407-kg SARAL (Satellite with ARGOS and ALTIKA) and six other foreign satellites 794 km above the earth.



Posted by: tipper || 02/25/2013 09:52 || Comments || Link || E-Mail|| [367 views] Top|| File under:
Two murder suspects escape from city courts
[Dawn] Two suspects managed to escape from the city courts premises following the dismissal of their pre-arrest bail applications in as many murder cases on Saturday.

Javed alias Kalia and Shahid, said to have political affiliations and booked separately by the Pakistain Bazaar police in two murder cases, had moved pre-arrest bail applications in court through their lawyers.

On previous hearings, the court granted them interim pre-arrest bail and directed them to appear in court on Feb 23 for confirmation or otherwise.

Additional District and Sessions Judge (west) Irfan Ahmed Meo dismissed the pleas after hearing arguments from both sides.

However,


corruption finds a dozen alibis for its evil deeds...


both the suspects walked away from the court premises in the presence of investigation officers without facing any resistance shortly after the court pronounced the orders.

According to the prosecution, Javed along with his accomplices was booked for allegedly killing Nazish in January last year since her father Habibullah, running a business, refused to pay protection money.

Posted by: Fred || 02/25/2013 00:00 || Comments || Link || E-Mail|| [463 views] Top|| File under: Govt of Pakistan
Major cities plunge into darkness after power breakdown
[Dawn] A major power failure occurred in cities across Pakistain late Sunday night, DawnNews reported.

Urban centres including Bloody Karachi


...formerly the capital of Pakistain, now merely its most important port and financial center. It is among the largest cities in the world, with a population of 18 million, most of whom hate each other and many of whom are armed and dangerous...


, Lahore, Rawalpindi, Islamabad, Gujranwala, Multan, Quetta and Beautiful Downtown Peshawar


...capital of Khyber Pakhtunkhwa (formerly known as the North-West Frontier Province), administrative and economic hub for the Federally Administered Tribal Areas of Pakistan. Peshawar is situated near the eastern end of the Khyber Pass, convenient to the Pak-Afghan border. Peshawar has evolved into one of Pakistan's most ethnically and linguistically diverse cities, which means lots of gunfire.


were affected after a fault developed in the National Power Control Centre (NPCC).

A 1200-megawatt Hubco power plant tripped which lead to a system failure across Pakistain, according to the Water and Power Development Authority (Wapda).

In Karachi 36 grid stations have tripped. At least 70 per cent of the city has plunged into darkness, reports suggest. In the rest of Sindh there are reports of power failures.

In Quetta and surrounding areas of the

placid provincial capital

, power supply was suspended too following the fault at NPCC. Apart from Quetta, power supply has gone in northern and central districts of Balochistan



...the Pak province bordering Kandahar and Uruzgun provinces in Afghanistan and Sistan Baluchistan in Iran. Its native Baloch propulation is being displaced by Pashtuns and Punjabis and they aren't happy about it...


Cities in Punjab and Khyber-Pakhtunkhwa


... formerly NWFP, still Terrorism Central...


are also facing the same difficulty, with reports suggesting several cities experiencing power outages.

Posted by: Fred || 02/25/2013 00:00 || Comments || Link || E-Mail|| [655 views] Top|| File under: Govt of Pakistan
Who's in the News
43
[untagged]
5
Arab Spring
5
Govt of Pakistan
4
Govt of Syria
2
Boko Haram
2
Salafists
1
Indian Mujaheddin
1
TNSM
1
Lashkar e-Jhangvi
1
Jamaat-e-Ulema Islami
1
Sipah-e-Sahaba Pakistan
1
Fatah al-Islam
1
Taliban
1
Baloch Liberation Army
1
al-Nusra
1
Hezbollah
1
al-Qaeda in North Africa
Bookmark
E-Mail Me
The Classics
The O Club
Rantburg Store
Comments Spam
The Bloids
The Never-ending Story
Thugburg
RSS Links
Gulf War I
The Way We Were
Bio
Merry-Go-Blog
Hair Through the Ages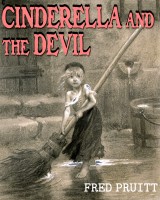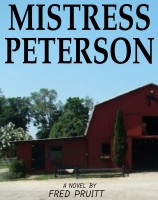 On Sale now!


A multi-volume chronology and reference guide set detailing three years of the Mexican Drug War between 2010 and 2012.

Rantburg.com and borderlandbeat.com correspondent and author Chris Covert presents his first non-fiction work detailing the drug and gang related violence in Mexico.

Chris gives us Mexican press dispatches of drug and gang war violence over three years, presented in a multi volume set intended to chronicle the death, violence and mayhem which has dominated Mexico for six years.
Click here for more information


Meet the Mods
In no particular order...


Steve White
Seafarious
Pappy
lotp
Scooter McGruder
john frum
tu3031
badanov
sherry
ryuge
GolfBravoUSMC
Bright Pebbles
trailing wife
Gloria
Fred
Besoeker
Glenmore
Frank G
3dc
Skidmark
Alaska Paul



Better than the average link...



Rantburg was assembled from recycled algorithms in the United States of America. No trees were destroyed in the production of this weblog. We did hurt some, though. Sorry.
54.166.228.35