-Obits-
Muhiyidin Moye aka Muhiyidin d'Baha flag snatching days have come to an end.
[Huffpoo] A Black Lives Matter activist who made headlines last year when he leaped through police tape to grab a Confederate flag away from a protester was fatally shot in New Orleans early Tuesday morning.

Muhiyidin Moye, also known as Muhiyidin d'Baha, was riding his bike in New Orleans when he was shot in the leg by an unknown assailant around 1 a.m., WCSC reports.

Moye's niece, Camille Weaver, told the station that her 32-year-old uncle rode more than five blocks after being shot to get medical help.

"He was transported to a hospital and subsequently died of his wounds," New Orleans Police spokesman Beau Tidwell said in a statement to WCSC. "The incident is the subject of an active and ongoing investigation."

Moye was a leader of the Black Lives Matter movement in Charleston, South Carolina, and close to the family of Walter Scott, an unarmed black man who was shot and killed by then-officer Michael Slager in 2015.


Posted by: Besoeker || 02/08/2018 00:00 || Comments || Link || E-Mail|| [249 views] Top|| File under:
-Signs, Portents, and the Weather-
Heaviest snow in 30 years in Paris, FR
[WashingtonPost] As much as six inches of snow


(probably its much deeper in centimetres)


fell on Paris late Tuesday, coating Montmartre, Notre Dame and the Eiffel Tower in a pristine layer of white. It was the largest snow accumulation in the French capital since 1987, according to Meteo France, and it brought the city to a halt Wednesday morning, the news website thelocal.fr reported:


nice pictures at the link
Posted by: lord garth || 02/08/2018 00:00 || Comments || Link || E-Mail|| [309 views] Top|| File under:
Britain
George Soros, the man who 'broke the Bank of England', backing secret plot to thwart Brexit
[Telegraph] George Soros, the billionaire known as the man who "broke the Bank of England", is backing a campaign to overturn Brexit, the Telegraph can disclose.

The investor is one of three senior figures linked to the Remain-supporting campaign group Best for Britain who plan to launch a nationwide advertising campaign this month, which they hope will lead to a second referendum to keep Britain in the EU.

The campaign is trying to recruit major Tory donors in an attempt to undermine Theresa May.

It also plans to target MPs and convince them to vote against the final Brexit deal to trigger another referendum or general election, according to a strategy document leaked from a meeting of the group.

The document says the campaign, which will begin by the end of this month, must "wake the country up and assert that Brexit is not a done deal. That it's not too late to stop Brexit".
Posted by: Besoeker || 02/08/2018 01:50 || Comments || Link || E-Mail|| [308 views] Top|| File under:
Caucasus/Russia/Central Asia
Russian hackers cyberspies exploit weakness in US cyber defense
[IsraelTimes] Group known as 'Fancy Bears' targets dozens of employees working on secret projects including drones, missiles, stealth fighter jets, cloud-computing platforms


BLUF: During the sample period ending May 2016, up to 40% of contractors clicked on phishing links targetting their personal email accounts, primarily Gmail. Anonymous sources claim the FBI was aware of the phishing campaign, while DSS explicitly does not concern itself with personal email issues. Only one of those interviewed by reporters was warned of problem by "US officials", whoever they might be.

Russian hackers exploited a key vulnerability in US cyber defenses to come within reach of stealing some of the nation's most secret and advanced defense technology, an

News Agency that Dare Not be Named

investigation has found.

What may have been stolen is uncertain, but the cyberspies clearly took advantage of poorly protected email and scant direct notification of victims.

Continued on Page 49
Posted by: trailing wife || 02/08/2018 00:00 || Comments || Link || E-Mail|| [182 views] Top|| File under:
China-Japan-Koreas
Top US General Warns of 'Nasty' Korea Conflict, Stresses Diplomacy
[Military.com] The US military's top officer warned Tuesday that any war with North Korea would be "nasty" and said America still hopes to find a peaceful solution to the ongoing crisis.

General Joe Dunford, who is the chairman of the Joint Chiefs of Staff, said the Pentagon's role is to bolster diplomatic efforts by providing a clear message about US warfighting capabilities.

"Right now, the military dimension of the problem is reinforcing Secretary (of State Rex) Tillerson's economic and diplomatic pressure campaign," Dunford told reporters travelling with him after he visited US Marines temporarily deployed to an Australian air force base in Darwin.



"His diplomatic efforts are underwritten by a credible military strength."


Continues.
Posted by: Anomalous Sources || 02/08/2018 00:00 || Comments || Link || E-Mail|| [316 views] Top|| File under: Commies
Economy
California Will Block Oil And Coal Shipments, Risks Constitutional Battle
[Daily Caller] California officials plan on preventing the federal government from transporting oil and gas using existing pipelines in the state, according to a report Wednesday from The San Francisco Chronicle.

Officials on the California Coastal Commission are urging the federal Bureau of Ocean Energy Management (BOEM) to rescind plans allowing companies to drill for oil off the coast. They are still hoping for an exemption from the oil drilling plan, that Florida has received.

"Given how unpopular oil development in coastal waters is in California, it is certain that the state would not approve new pipelines or allow use of existing pipelines to transport oil from new leases onshore," coastal commissioners Lt. Gov. Gavin Newsom, State Controller Betty Yee, and state Department of Finance Director Michael Cohen wrote in a letter Wednesday to the BOEM.

The agency will also be holding a meeting in Sacramento Thursday to take public comment on President Donald Trump's administration's offshore drilling plans. The public question session will not be enough for a state with a population of nearly 40 million people, officials say.

Trump issued executive orders in 2017, nixing former President Barack Obama-era regulations on offshore drilling that are worth $288 million over a decade.
Posted by: Besoeker || 02/08/2018 01:42 || Comments || Link || E-Mail|| [551 views] Top|| File under:
Seattle is putting fences under its bridges to keep campers out ‐ and some say that's wrong
[Seattle Times] When Mike O'Brien, Ballard's Seattle City Council member, biked up the Ballard Bridge last Thursday night, he counted five tents camped under the north ramp.

He went back Tuesday, and those tents were gone. The underpass was fenced off, and workers were drilling holes to put up a 10-foot-high spiked fence to prevent homeless people from camping there.

The price tag on this fencing: $100,000 for both sides of Northwest Leary Way at the Ballard Bridge. That money, O'Brien reasoned, could have housed those five households in apartments for a year.
Continued on Page 49
Posted by: 746 || 02/08/2018 00:38 || Comments || Link || E-Mail|| [447 views] Top|| File under:
Stockton, CA files for Chapter Nine Bankruptcy
(Reuters) - Stockton, California, became the largest city to file for bankruptcy in U.S. history on Thursday after years of fiscal mismanagement and a housing market crash left it unable to pay its workers, pensioners and bondholders.

The filing by the city of 300,000 people followed three months of confidential talks with its creditors aimed at averting bankruptcy.

"We are now a Chapter 9 debtor," Marc Levinson, the lawyer who filed the city's voluntary petition in the Eastern District of California, in Sacramento (Case 12-32118) told Reuters.

Pleadings in support of Stockton's eligibility for Chapter 9 bankruptcy will be filed on Friday, Levinson said.

Stockton, which officially declared insolvency and its desire to restructure its debt, also filed a separate list of its major unsecured creditors.

The California Public Employees' Retirement System, which manages Stockton's pension plan, tops the list. The retirement system has a $147.5 million claim for unfunded pension costs.
Posted by: badanov || 02/08/2018 00:00 || Comments || Link || E-Mail|| [411 views] Top|| File under:
Home Front: Culture Wars
Northeastern Professor Wouldn't Mind Seeing Trump Dead
Ah, the new civility...


[Boston.com] Northeastern University is distancing itself from comments made by a prominent economics professor who recently said he wouldn't mind seeing President Trump dead.

"Sometimes I want to just see him impeached other times, quite honestly ‐ I hope there are no FBI agents here ‐ I wouldn't mind seeing him dead,'' said Barry Bluestone, a professor of political economy, during a Jan. 31 lecture focused on the rule of law and inequality in the United States. The lecture was open and free to the public. Video from the lecture was uploaded to YouTube on Monday.

In the video, Bluestone, the founding director of the Dukakis Center for Urban and Regional Policy at Northeastern, was responding to a question about a "path forward'' for the nation when he made the comments.


And that path forward includes killing political opponents. That'll go over well with the alumni, which includes me.
Posted by: Raj || 02/08/2018 10:41 || Comments || Link || E-Mail|| [288 views] Top|| File under:
PC Marches On In Hollywood With Marvel's 'Black Panther' Movie
Short summary - movie 'critics' (who are all effete kale-eating leftists) love this movie, which seems to shove more leftism down our throats. How'd that work out with the unfunny broads in that Ghostbusters reboot? This tells me the box office haul's gonna suck big, hairy donkey balls. Just get a load of some of this vomit-inducing lapdog praise:


[HollywoodReporter] The future of the Marvel Cinematic Universe is in Wakanda.

Reviews are in for Ryan Coogler's Black Panther, and they are easily the best for a Marvel Studios project to date, with almost everyone left in awe not only of the movie's ambition, but its success in achieving that ambition on the big screen. As of Wednesday evening, the film has a 99 percent score on Rotten Tomatoes with just one "rotten" review out of 76.

"There's no mistaking you're still in the Marvel universe here, but this entry sweeps you off to a part of it you've never seen: a hidden lost world in Africa defined by royal traditions and technological wonders that open up refreshing new dramatic, visual and casting possibilities," writes The Hollywood Reporter's Todd McCarthy in his review. "There are vistas, costumes and settings that keep the images popping off the screen, even though this Marvel offering is not in 3D."

"It's as if everyone enlisted to bring the project to life understood the magnitude of what Black Panther, the first comic-based studio movie with a black hero at the center since 1998's Blade, would represent," critic and writer Marc Bernardin wrote for Nerdist. "The chance to fill every corner of their fictional Wakanda with the same level of craft and detail usually reserved for British-star-studded period pieces. An opportunity to tell a story about black lives, which matter and are not defined by their pain but, instead, by their glory. An answer to a culture's question, 'When will it be our time in the sun?'"
Posted by: Raj || 02/08/2018 00:03 || Comments || Link || E-Mail|| [587 views] Top|| File under:
Google Reveals Its Leftist Bias: YouTube Still Censors PragerU Videos
1984 is here.


[PJMedia] In October, the conservative educational nonprofit Prager University filed a lawsuit against YouTube and its parent company, Google, for "intentional" censorship of conservative speakers. PragerU told PJ Media that after five months, YouTube is still restricting its videos. PragerU will go before a California judge on March 15.

"There's one thing we know and that's that we're being targeted by YouTube," Craig Strazzeri, chief marketing officer at PragerU, told PJ Media. "We tried the diplomatic approach for over a year and a half. We had email dialogue, phone call dialogue with them. I was even invited to New York to discuss the problem, where absolutely nothing got done."

After a year, PragerU had had enough and filed the lawsuit. After this, they had to wait six months before appearing before a judge.

More than 40 of PragerU's videos have been "restricted" by YouTube. "We have in writing from them that they've reviewed our videos and deemed them inappropriate. They're not even hiding behind it," Strazzeri said.

"Restricted" videos cannot be viewed in specific "modes," such as "child mode," a version of YouTube supposedly tailored to children. The video company told PragerU they deemed the videos inappropriate for young people, because they discuss "mature topics."

"However, there are millions ‐ that's not an exaggeration ‐ of other videos on the same topic that are not restricted. Sometimes either an identical title from a Left-leaning perspective and theirs won't be restricted and ours will be," Strazzeri told PJ Media.

Ironically, there are many YouTube accounts that copy a PragerU video ‐ in its entirety ‐ and do not find their copycat videos restricted, even though PragerU's original video was.

For instance, on December 4, 2017, PragerU released a video with author and film producer Dinesh D'Souza on the true nature of fascism.

Six days later, a user named Jack Kern published an identical video.

People using YouTube in a restricted mode cannot watch the PragerU video, but they can watch the exact same content from Jack Kern. The PragerU video has more than 893,000 views, while Kern's video has a mere 40 views. It seems YouTube is specifically targeting PragerU because it has a wide audience.

The issue goes far beyond PragerU, however. Google dominates Internet search traffic with over 75 percent of the market. This dominance has a cultural impact, as "Google" itself has become a verb meaning "Internet search."

"It's in Google's mission statement that they make information accessible. People don't realize when they Google something they may not actually get all the information that's available," Strazzeri said.

"It would be different if they said they were a Leftist organization, but they claim themselves to be this place where they collect and organize the world's information for people to access," he explained. "The public thinks they're getting an objective look, not so much that Google is picking and choosing and hiding and deleting anyone who disagrees with their point of view."


More at the link.
Posted by: E. Clainter9830 || 02/08/2018 00:00 || Comments || Link || E-Mail|| [150 views] Top|| File under:
India-Pakistan
Woman found dead two months after free-will marriage
[DAWN] An 18-year-old woman, who had contracted a free-will marriage about two months back, was found dead with her throat slit in her room in the thatched house of her family in Khair Mohammad Panhwar village near Nindo Shahar town on Tuesday.

Nindo Shahar SHO Ghulam Mustafa Bhatti said that when police reached the house, the room was locked from inside and they had to break open the door.

The woman, Shabana Panhwar, was found dead in a pool of blood, he said, adding that her throat was slit and it was presumed that she had

did away with himself

.

However,


a poor excuse is better than no excuse at all...


her husband, Ali Hasan Panhwar, and other family members chose not to share a motive behind her suicide with police or local

news hound

s.

They also did not comment on a question about possibility of it being a murder.


Posted by: Fred || 02/08/2018 00:00 || Comments || Link || E-Mail|| [214 views] Top|| File under:
Seminary teacher, three associates convicted in rape-murder case of girl
[DAWN] The teacher of a seminary and his three associates were convicted in a gang rape and murder case of a 10-year-old girl student in 2014.

The FIR against Ghulam Murtaza Shar and his associates Waseem Arain, Bilawal Arain and Adil was lodged by the victim's father on April 10, 2014 at Kadhan

cop shoppe

. The rape and murder of the girl had triggered protests by the Arain community in Kadhan and some other towns of Badin taluka over the next few weeks.

On Tuesday, the Second Additional Sessions Judge of Badin, Abdul Wahab Tunio, pronounced his judgement in the case. Shar was sentenced to death and his three accomplices to life imprisonment.


Posted by: Fred || 02/08/2018 00:00 || Comments || Link || E-Mail|| [150 views] Top|| File under:
Don't promote Valentine's Day, Pemra reminds broadcasters
[DAWN] The Pakistain Electronic Media Regulatory Authority (Pemra) on Wednesday issued an advisory directing local media to "desist from promoting Valentine's Day".

The authority directed all "broadcast media and distribution services licensees" to refrain from promoting Valentine's Day as per an order of the Islamabad High Court (IHC).

The IHC, in a verdict passed on February 13, 2017, had prohibited the celebration of Valentine's Day in public spaces and government offices across the country "with immediate effect".

The court had also warned print and electronic media to "stop all Valentine's Day promotions immediately".
Posted by: Fred || 02/08/2018 00:00 || Comments || Link || E-Mail|| [174 views] Top|| File under: Govt of Pakistan
15-year-old cousin arrested for murder of Mardan minor girl: IG KP
[DAWN] A 15-year-old second cousin of the four-year-old Mardan girl found dead in a field in January was tossed in the clink
Yez got nuttin' on me, coppers! Nuttin'!
by Khyber-Pakhtunkhwa (KP) Police for his suspected involvement in the alleged rape and murder of the minor.

Inspector General (IG) Police Khyber-Pakhtunkhwa (KP) Salahuddin Mehsud said the suspect has confessed to his crimes.

Speaking to the media in Beautiful Downtown Peshawar

...capital of Khyber Pakhtunkhwa administrative and economic hub for the Federally Administered Tribal Areas of Pakistan. Peshawar is situated near the eastern end of the Khyber Pass, convenient to the Pak-Afghan border. Peshawar has evolved into one of Pakistan's most ethnically and linguistically diverse cities, which means lots of gunfire.
, the IG KP said that the suspect in the "blind case" was traced using DNA samples obtained from a single drop of blood found on a leaf near the

scene of the crime

.

The IG also stated that the accused had unsuccessfully attempted rape before murdering the girl, contradicting a forensic report earlier issued by the Punjab
1.) Little Orphan Annie's bodyguard
2.) A province of Pakistain ruled by one of the Sharif brothers
3.) A province of India. It is majority (60 percent) Sikh and Hindoo (37 percent), which means it has relatively few Moslem riots....
Forensic Science Agency (PFSA) which had stated that the girl was raped before she was murdered.

The accused was produced before an Anti Terrorism Court in Mardan later in the day, which remanded him to police custody for 10 days.

Mardan Regional Police Officer (RPO) Alam Shinwari, speaking to media earlier in the day, claimed that the suspect had attempted to rape the child but ended up suffocating her to death with his hands after she began shouting and crying.


Posted by: Fred || 02/08/2018 00:00 || Comments || Link || E-Mail|| [168 views] Top|| File under:
Mashal Khan lynching: Shooter Imran Ali sentenced to death, 5 given life imprisonment
[DAWN] A Haripur Anti-Terrorism Court (ATC) announced its verdict in the Mashal Khan lynching case on Wednesday, handing one person two death sentences, five persons multiple terms of life imprisonment, and 25 others jail sentences, but acquitting 26 others for want of sufficient evidence.

Mashal Khan, 23, a student of Mass Communications at Mardan's Abdul Wali Khan University, was beaten and shot to death by an angry mob on April 13, 2017, after he was accused of blasphemy.

The lynching took place within the premises of the university and was caught on video which later circulated on social media. The horrific incident shocked the nation and sparked a debate over the misuse of the blasphemy laws in Pakistain.

Of the total 61 suspected of involvement in the lynching ─ the majority of them students and university employees and a tehsil councillor belonging to the Pakistain Tehrik-e-Insaf
...a political party in Pakistan. PTI was founded by former Pakistani cricket captain and philanthropist Imran Khan. The party's slogan is Justice, Humanity and Self Esteem, each of which is open to widely divergent interpretations....
(PTI) ─ charged in the first information report, 57 had been tossed in the calaboose
... anything you say can and will be used against you, whether you say it or not...
within a few days of the incident.
Posted by: Fred || 02/08/2018 00:00 || Comments || Link || E-Mail|| [151 views] Top|| File under: Govt of Pakistan
Israel-Palestine-Jordan
Jordan approves construction of Iraq oil pipeline
[IsraelTimes] Jordan gives the green light for the construction of a pipeline that would bring oil from southern Iraq to its port of Aqaba, a government

front man

says.

In 2013, the neighboring countries agreed on the idea of the 1,700-kilometer (1,000-mile) pipeline to run from Basra to the Red Sea port at a cost of $18 billion.

But plans for the pipeline ‐ which would run across Iraq ‐ were then put on hold after the Islamic State
...formerly ISIS or ISIL, depending on your preference. Before that al-Qaeda in Iraq, as shaped by Abu Musab Zarqawi. They're very devout, committing every atrocity they can find in the Koran and inventing a few more. They fling Allah around with every other sentence, but to hear the pols talk they're not really Moslems....
jihadist group in 2014 swept across large parts of the country.

Jordan's cabinet late Monday approved a framework agreement to be signed by both countries to build the pipeline to export Iraqi crude and provide resource-poor Jordan with oil, government

front man

Mohammed Momani says.

Momani does not give a timeframe for its construction
Posted by: trailing wife || 02/08/2018 00:00 || Comments || Link || E-Mail|| [175 views] Top|| File under: Govt of Iraq
Who's in the News
33
[untagged]
8
Islamic State
3
Govt of Pakistan
3
Govt of Syria
3
Taliban
2
TTP
2
Boko Haram (ISIS)
1
Fatah
1
Jamaat-e-Ulema Islami
1
Govt of Iraq
1
Moslem Colonists
1
Commies
1
Govt of Iran Proxies
1
Sublime Porte
1
Ansar Bayt al-Maqdis (IS)
1
al-Qaeda
1
Hamas
1
Lashkar e-Taiba
1
Palestinian Authority
Bookmark
E-Mail Me
The Classics
The O Club
Rantburg Store
The Bloids
The Never-ending Story
Thugburg
RSS Links
Gulf War I
The Way We Were
Bio
Merry-Go-Blog
Hair Through the Ages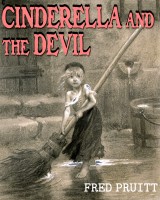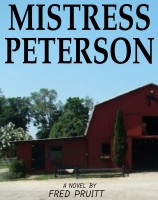 On Sale now!


A multi-volume chronology and reference guide set detailing three years of the Mexican Drug War between 2010 and 2012.

Rantburg.com and borderlandbeat.com correspondent and author Chris Covert presents his first non-fiction work detailing the drug and gang related violence in Mexico.

Chris gives us Mexican press dispatches of drug and gang war violence over three years, presented in a multi volume set intended to chronicle the death, violence and mayhem which has dominated Mexico for six years.
Click here for more information


Meet the Mods
In no particular order...


Steve White
Seafarious
Pappy
lotp
Scooter McGruder
john frum
tu3031
badanov
sherry
ryuge
GolfBravoUSMC
Bright Pebbles
trailing wife
Gloria
Fred
Besoeker
Glenmore
Frank G
3dc
Skidmark
Alaska Paul



Better than the average link...



Rantburg was assembled from recycled algorithms in the United States of America. No trees were destroyed in the production of this weblog. We did hurt some, though. Sorry.
34.229.24.100