-Lurid Crime Tales-
Chris Bedford Peels Back The Onion On Capitol Hill 'Awan' IT Scandal
[Daily Caller] The Daily Caller News Foundation's Editor-in-Chief Chris Bedford discussed the Capitol Hill IT scandal involving the Awan family Wednesday on Fox Business and said the corruption may go all the way to the top.

Bedford said the Awan brothers ‐ who worked as IT aides for many Democratic members of Congress including Florida Rep. Debbie Wasserman Schultz ‐ have multiple lawsuits pending against them by members of their own family. He believes there is a pattern of nefarious behavior.



Skipping down a bit:



"We also have some news coming out today, The Foundation for Accountability And Civic Trust is bringing an ethics complaint against Rep. Emanuel Cleaver potentially for paying people who weren't members of his staff and giving Awan as well, access to his IT networks without paying him and these things could be pretty serious for Rep. Cleaver," Bedford added.

The Foundation and Accountability and Civic Trust is claiming the payment scheme represents a ghost employee scheme that allowed Awan to defraud Congress.

"So far people have been slow-walking this and Democrats in Congress have refused to bring complaints. They're the victims since members of Congress actually own the information inside of their offices, but what they don't own is the money they used to pay their staff," Bedford said. "If this goes onward then it will be referred to the ethics committee and they're going to have to investigate whether or not [Cleaver] broke House law."


Emphasis added
Posted by: Besoeker || 03/08/2018 03:46 || Comments || Link || E-Mail|| [471 views] Top|| File under:
DOJ Says F&F Documents Withheld by Eric Holder Will Be Released
[Townhall] The Department of Justice announced Wednesday additional documents related to the Operation Fast and Furious scandal during the Obama administration will be released to the House Oversight Committee. The documents were previously withheld by Attorney General Eric Holder, who was voted in civil and criminal contempt of Congress for refusing to turn them over. President Obama invoked executive privilege in June 2012 to prevent their release just hours before the contempt vote was held.

"The Department of Justice under my watch is committed to transparency and the rule of law. This settlement agreement is an important step to make sure that the public finally receives all the facts related to Operation Fast and Furious," Attorney General Jeff Sessions released in a statement.

The Department stated the document release is part of "the conditional settlement agreement, filed in federal court in Washington D.C." and "would end six years of litigation arising out of the previous administration's refusal to produce documents requested by the Committee."

During an interview with Fox and Friends Tuesday, the brother of slain Border Patrol Agent Brian Terry called on the Trump administration to reopen the investigation into the operation and to release previously withheld documents.

"We need to find out the truth, exactly what happened, how it happened, why it happened. We need Mr. Trump, President Trump, to unseal the documents, reverse executive privilege so that we know what happened, and that we can hold the people accountable that are responsible," Kent Terry said.

Terry was murdered by Mexican cartel rip crew members in December 2010. They were carrying guns illegally trafficked by ATF to Mexico through the Fast and Furious program.
Posted by: Besoeker || 03/08/2018 00:00 || Comments || Link || E-Mail|| [403 views] Top|| File under:
-Signs, Portents, and the Weather-
Zillions of Carbon-Eating Trees Discovered
On Planet Earth, of course!


Scientists have discovered a whopping 467 million hectares of previously unreported forest scattered around the world.

"To 'find' an area of forest that represents 10 percent of the global forest cover is very very significant, with broad consequences for global carbon budgeting and dryland restoration and management," says Professor Andrew Lowe, Chair of Plant Conservation Biology at the University of Adelaide. "It shows that dryland regions have a greater capacity to support trees than previously perceived and understood. With its low opportunity costs, dryland could therefore provide a unique chance to mitigate climate change through large-scale conservation and afforestation actions. It also shows the potential for improved livelihoods of the people in these areas."
Posted by: Bobby || 03/08/2018 12:19 || Comments || Link || E-Mail|| [527 views] Top|| File under:
Fantasy becomes reality as flying cars launch at Geneva Motor Show
[ARABNEWS] Flying cars ‐ which have graced cinema screens for decades ‐ are about to be launched for real, with the unveiling of a commercial model in Geneva this week.


Now that we live in The Future, we need these things. I'm not sure the huge quadracopter's gonna fit in the normal garage though.


From James Bond to The Jetsons, flying cars have long captured our imaginations. Now Dutch company Pal-V said they are almost ready to take to the streets, and the skies.


License requirements are gonna be restrictive too. If you need a pilot's license to fly to the office, I doubt there's gonnna be a mass market. If you don't need a pilot's license, there are going to be occasional knotheads driving into 757s and such.


It unveiled its Liberty Flying Car ‐ a sleek, red three-wheeled gyrocopter-type vehicle ‐ at the Geneva Motor Show and said client deliveries could start next year.


The potential for car bombs would be extraordinary.


The vehicles allow drivers to zip through traffic on the ground or simply fly above it.

An alliance between Airbus, Audi and Italdesign also presented a concept flying vehicle, "Pop.Up Next" at the Geneva show.

That modular system, made up of an electric car with a huge quadcopter fastened to the roof, is expected to be commercialized from 2025, the companies said.

"Frustration" sparked the idea for Liberty for Pal-V (Personal Air and Land Vehicle).

In a plane, "you start at a point where you don't want to start and you end up in a place where you don't want to be," company chief Robert Dingemanse told AFP.

"The Pal-V is the perfect product for city-to-city mobility," he said, as "outside the cities you fly, inside the city you drive."

The two-seater vehicle has retractable helicopter blades and is powered by a gasoline-fueled engine.

It can fly 500 km (310 miles), or drive nearly four times that distance without refueling, reaching a maximum speed of 160 km an hour.
Posted by: Fred || 03/08/2018 00:00 || Comments || Link || E-Mail|| [231 views] Top|| File under:
Man chops off son's hand for watching too much porn
[ARABNEWS] A teenager's penchant for porn led to his father chopping off his hand in a fit of rage, UAE-based national Gulf News reported.

The horrific incident happened in India after Mohammad Abdul Qayyum Qureshi warned his son over constantly watching pornography on his smart phone.

The man had previously told his son that he wanted him to stop watching the blue movies, but the 19-year-old persisted and an argument erupted, the report added.

The young man left the family home, but later returned and the argument continued. The argument grew so fierce that the son bit his father's hand.

The father, who works as a butcher, pulled out one of his knives and chopped his son's hand off, he then presented himself to local police.

Now police have said they want to charge the man with attempted murder.


Posted by: Fred || 03/08/2018 00:00 || Comments || Link || E-Mail|| [336 views] Top|| File under:
Britain
Nerve Agent Used in Attack on Former Russian Spy in England
[Freebeacon] Police in the United Kingdom announced on Wednesday that a former Russian Army officer who spied for the U.K. was attacked over the weekend with a nerve agent.

Sergei Skripal and his daughter Yulia are in critical condition after they were found unconscious on Sunday in Salisbury, a city in Southwest England, the Associated Press reports. After years of imprisonment in Russia, Skripal was granted refuge in the U.K. as part of a 2010 spy swap between the United States and Russia.

The two were previously known to have come into contact with an unknown substance when they were found, and an investigation is ongoing. A police officer who first responded to Skripal and his daughter is also being treated in the hospital.

Metropolitan Police counterterrorism chief Mark Rowley made the confirmation that the pair had come into contact with a nerve agent and that they were believed to have been "targeted specifically."

"Having established that a nerve agent is the cause of the symptoms leading us to treat this as attempted murder, I can also confirm that we believe that the two people who became unwell were targeted specifically," Rowley said.

Russia has denied responsibility for the attack, despite the similarity between this attack and the death of ex-spy Alexander Litvinenko, who was killed by radioactive poisoning in London back in 2006. An investigation into Litvinenko's death concluded Russian agents poisoned him by lacing his tea with radioactive polonium-210 and that the killing was likely approved by Russian President Vladimir Putin. Russia has also continued to deny involvement in Litvinenko's death.
Posted by: Besoeker || 03/08/2018 03:21 || Comments || Link || E-Mail|| [476 views] Top|| File under:
UK police: Russian ex-spy was attacked with nerve gas, Moscow suspected
[ARABNEWS]

Britannia

on Wednesday said it was sure that the Russian ex-spy was attacked with nerve gas, as Moscow accused politicians and journalists of whipping up anti-Russian sentiment. Earlier,

Interior Minister Amber Rudd said police "know more about the substance" after chairing an emergency government meeting to discuss the case of Sergei Skripal, but did not release any details of what progress had been made.

She also called for "cool heads" over the poisoning, which is already being linked with Russia by British politicians and media.

The 66-year-old Russian, who moved to

Britannia

in a 2010 spy swap, is in a critical condition in hospital along with his daughter Yulia after they collapsed on a bench outside a shopping center in the southwestern English city of Salisbury on Sunday.

"We need to keep a cool head," said Rudd, adding that

Sherlocks

would respond to "evidence, not to rumor."

Police say they are keeping an open mind about what happened, but Foreign Secretary Boris Johnson on Tuesday pointed the finger at Russia.

He noted the "echoes" with the 2006 poisoning in London of former Russian spy and Kremlin critic Alexander Litvinenko, which

Britannia

has blamed on Moscow.

The Kremlin hit back on Wednesday, with foreign ministry spokeswoman Maria Zakharova telling

news hound

s the story "was straight away used to boost an anti-Russian campaign in the media."

Zakharova earlier said Johnson's comments were "wild."

National counter-terrorism police have taken control of the case, citing the "unusual circumstances," and opened a new

scene of the crime

on Wednesday in the nearby town of Amesbury.
Probably only a coincidence for those who believe in such things, but north on the A338 approx 6 kms from where the Colonel and his daughter were found lies Winterbourne Gunner.
Posted by: Fred || 03/08/2018 00:00 || Comments || Link || E-Mail|| [176 views] Top|| File under:
China-Japan-Koreas
Two Koreas to hold summit, North ready for denuclearisation talks: Seoul
[DAWN] The leaders of North and South Korea will hold a historic summit in the Demilitarised Zone next month after Pyongyang expressed willingness to give up its nuclear weapons in exchange for security guarantees, Seoul said on Tuesday.

The North is open to "frank" talks with the United States on denuclearisation and would suspend missile and nuclear tests while dialogue was under way, the South's national security adviser Chung Eui-yong said after returning from a meeting in Pyongyang with leader Kim Pudge Jong-un


...the overweight, pouty-looking hereditary potentate of North Korea. Pudge appears to believe in his own divinity, but has yet to produce any loaves and fishes, so his subjects remain malnourished...


. US President Donald Trump


...New York real estate developer, described by Dems as illiterate, racist, misogynistic, and what ever other unpleasant descriptions they can think of, elected by the rest of us as 45th President of the United States...


gave a cautious welcome to the announcement.

"Possible progress being made in talks with
North Korea," Trump tweeted.

"For the first time in many years, a serious effort is being made by all parties concerned." "The World is watching and waiting! May be false hope, but the US is ready to go hard in either direction!"

North Korea is subject to multiple rounds of UN Security Council sanctions over its atomic and ballistic missile programmes, and has long insisted that its "treasured sword" is not up for negotiation. But it is willing to abandon the programmes if its national security ‐ and that of its leadership ‐ is guaranteed, Chung said.

That remains a high threshold ‐ Pyongyang has considered itself at risk of invasion by the United States since the Korean War ended in a ceasefire in 1953, leaving the two technically still at war. But Chung said Kim is willing to discuss denuclearisation in talks with Washing­ton, which could be the crucial concession needed to enable a dialogue.


Posted by: Fred || 03/08/2018 00:00 || Comments || Link || E-Mail|| [186 views] Top|| File under: Commies
North Korea offer for talks a defining challenge for outspoken Trump
[DAWN]
North Korea's surprise offer of nuclear talks has thrown Donald Trump


...New York real estate developer, described by Dems as illiterate, racist, misogynistic, and what ever other unpleasant descriptions they can think of, elected by the rest of us as 45th President of the United States...


the biggest global challenge of his administration and prompted a rare show of restraint from the usually outspoken United States' (US) president.


Carrot-stick-carrot-stick...


Perched in the Oval Office, the 71-year-old president was uncharacteristically cautious.

"I don't want to talk so much about things that we don't know yet," he said, holding out for clarity about a seemingly enticing offer from Pyongyang.

Details are still sketchy, but North Korea gave word it may be willing to freeze provocative weapons tests in return for talks with the US.

Kim Pudge Jong-un


...the overweight, pouty-looking hereditary potentate of North Korea. Pudge appears to believe in his own divinity, but has yet to produce any loaves and fishes, so his subjects remain malnourished...


, the North's leader, may even be willing to scrap nuclear weapons if Washington takes regime change and military action off the table.

Later this week officials from South Korea, who brought the message from Kim, as well as officials from Japan and the US, will huddle in Washington to compare notes.


Posted by: Fred || 03/08/2018 00:00 || Comments || Link || E-Mail|| [214 views] Top|| File under: Commies
Economy
500 Granite City, IL U.S. Steel employees to get call back notice
[Breitbart] United States Steel announced Wednesday morning that it would call back 500 employees to work at its Granite City, Illinois, plant after President Donald Trump announced that the U.S. would impose tariffs on foreign steel.

"Our Granite City Works facility and employees, as well as the surrounding community, have suffered too long from the unending waves of unfairly traded steel products that have flooded U.S. markets," U.S. Steel President and Chief Executive Officer David B. Burritt said in a statement released Wednesday.

The steel company announced that it would need the additional personnel to support increased demand for steel after President Trump announced last week that the U.S. would impose tariffs on aluminum and steel imports.

Company leaders praised President Trump for his decision to increase competition among different companies, adding that steel imports threaten this country's economic and national security.
Posted by: Besoeker || 03/08/2018 00:00 || Comments || Link || E-Mail|| [663 views] Top|| File under:
Europe
Nissan in talks to buy France's Renault stake in merger prelude
[ARABNEWS] Renault and alliance partner Nissan are discussing plans for a closer tie-up in which the Japanese carmaker would acquire the bulk of the French state's 15 percent Renault holding, people close to the matter told

Rooters

.

The carmakers are in talks with government officials over proposals by Renault-Nissan boss Carlos Ghosn that would see

Gay Paree

give up influence at Renault and the French carmaker relinquish control over Nissan, according to three sources.

But any deal still faces significant hurdles ‐ not least its extreme political sensitivity in

La Belle France

‐ and has yet to win government approval, they said. To do so, it must balance French and Japanese interests, avoiding the appearance of a takeover.
Posted by: Fred || 03/08/2018 00:00 || Comments || Link || E-Mail|| [253 views] Top|| File under:
India-Pakistan
'It's too late to apologise,' SC tells Shahid Masood after JIT terms allegations baseless
[DAWN] The Chief Justice of Pakistain (CJP) Mian Saqib Nisar on Wednesday refused to accept a verbal apology from News One Anchorperson Dr Shahid Masood for his startling allegations against the convicted rapist and murderer of six-year-old Zainab in Kasur.

The anchorperson had claimed during a late night show in January that convict Imran Ali was a member of a pornography gang which also includes a Punjab
1.) Little Orphan Annie's bodyguard
2.) A province of Pakistain ruled by one of the Sharif brothers
3.) A province of India. It is majority (60 percent) Sikh and Hindoo (37 percent), which means it has relatively few Moslem riots....
minister. During earlier hearings of the case, Masood had also told the court that the suspect has 37 foreign accounts.

The court today told Dr Masood that it was too late now to apologise after a joint investigation team (JIT) probing his allegations revealed last week that all 18 of the claims made by the anchorperson were false and baseless, and that there was no evidence for any of the allegations made by him.

"In your programme you said that you should be hanged if your allegations are proven incorrect," Justice Nisar reminded the anchorperson.

Dr Masood's counsel said that his client was prepared to do whatever the court asked of him. Following this, the anchorperson verbally apologised twice, but the court refused to accept his apologies.

"Some people had suggested you should apologise in [an earlier hearing in] Lahore," the CJP said. "The time for an apology has now passed," Justice Nisar said, adding that Dr Masood could continue contesting the case if he wished.


Posted by: Fred || 03/08/2018 00:00 || Comments || Link || E-Mail|| [171 views] Top|| File under: Govt of Pakistan
Science & Technology
World's largest plane with 2 cockpits, 28 wheels and 6 jet engines could launch astronauts into space on a Shuttle-sized rocket
[Mail] The world's largest plane could be used to launch a secretive Shuttle-sized rocket codenamed 'Black Ice' into space, according to its creator.

Stratolaunch has a wingspan longer than a football field and comes equipped with two cockpits, 28 wheels and six engines normally used to power 747 jumbo jets.

It will be used to transport rockets carrying satellites and other objects into the Earth's upper atmosphere, where they will blast off into space.

One such payload, Black Ice, will be designed to last at least three days in the harsh environment of space and will be around the same size as the Space Shuttle used by Nasa until 2011.

It could run supplies to the International Space Station, deliver science experiments into orbit and - once it has been deemed safe enough - even carry astronauts into space.
Posted by: Skidmark || 03/08/2018 00:00 || Comments || Link || E-Mail|| [602 views] Top|| File under:
Google working with Pentagon on using AI for drone improvement
[RT spit] Ubiquitous IT giant Google has silently inked a partnership with the Department of Defense to militarize artificial intelligence and machine learning technologies, reinvigorating fears of a Terminator-style apocalyptic scenario.

Google has been secretly working with the Pentagon in order to help its 1,100-strong fleet of drones to detect images, faces, and behavioral patterns, and plans to scour through massive amounts of video footage in order to improve bombing accuracy for autonomous drones. The endgame is to improve combat performance by automating the decision-making process in locating and targeting combatants, The Intercept reported on Tuesday.

Project Maven was launched in April 2017 to establish an "Algorithmic Warfare Cross-Functional Team," which advocates using sophisticated algorithm-based technologies to combat rising "competitors and adversaries".
Posted by: Skidmark || 03/08/2018 00:00 || Comments || Link || E-Mail|| [241 views] Top|| File under:
Who's in the News
29
[untagged]
6
Islamic State
3
Govt of Pakistan
2
Taliban
2
Commies
2
Govt of Syria
2
Houthis
2
Hamas
1
Ansar Bayt al-Maqdis (IS)
1
Govt of Pakistain Proxies
1
Govt of Iran Proxies
1
Haqqani Network
1
Govt of Saudi Arabia
1
Govt of Qatar (MB)
1
PLO
1
Moslem Colonists
1
Lashkar e-Taiba
1
Govt of Iran
1
Boko Haram (ISIS)
1
Lashkar e-Jhangvi
1
Muslim Brotherhood
Bookmark
E-Mail Me
The Classics
The O Club
Rantburg Store
The Bloids
The Never-ending Story
Thugburg
Gulf War I
The Way We Were
Bio
Merry-Go-Blog
Hair Through the Ages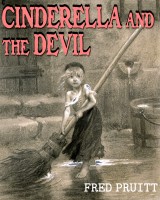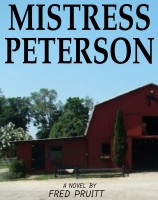 On Sale now!


A multi-volume chronology and reference guide set detailing three years of the Mexican Drug War between 2010 and 2012.

Rantburg.com and borderlandbeat.com correspondent and author Chris Covert presents his first non-fiction work detailing the drug and gang related violence in Mexico.

Chris gives us Mexican press dispatches of drug and gang war violence over three years, presented in a multi volume set intended to chronicle the death, violence and mayhem which has dominated Mexico for six years.
Click here for more information


Meet the Mods
In no particular order...


Steve White
Seafarious
Pappy
lotp
Scooter McGruder
john frum
tu3031
badanov
sherry
ryuge
GolfBravoUSMC
Bright Pebbles
trailing wife
Gloria
Fred
Besoeker
Glenmore
Frank G
3dc
Skidmark
Alaska Paul



Better than the average link...



Rantburg was assembled from recycled algorithms in the United States of America. No trees were destroyed in the production of this weblog. We did hurt some, though. Sorry.
35.173.47.43