Afghanistan
The Afghan Response to the 2012 Koran Burning Incident
From The Institute for the Study of War, a taste of a different take on events over there.

Protests emerged in stages across small regions of Afghanistan following the accidental burning of Islamic religious texts at Bagram Airfield on February 20, 2012. Most of the protests are not spontaneous or self-organizing outbursts of anti-Americanism, but rather organized violence orchestrated by insurgent groups, Iran, and Afghan political factions aiming to harm their local rivals.


Depending once again on the predictable gullibility of the locals, and (in the most recent case) the gullibility of the western media and leaders. Lots of gullible people out there, and lots of people afraid of being beheaded...

Neighboring Iran has utilized its media outlets, especially radio, to influence Afghan demonstrators to be destructive during their protests.


Since Iran has been at war with us since 1979...

The Taliban have issued multiple statements encouraging violent actions. President Karzai and his administration, in contrast, have actively tried to quell violence.

Despite numerous Taliban statements attempting to incite the population, the U.S. counterinsurgency campaign has diminished the Taliban's ability to mobilize the population. If the current protests were a burst of anti-Americanism, we would expect them to be occurring in areas where the Taliban has traditionally been strong and American forces are numerous. But this is not the case. There have been few demonstrations in Helmand and Kandahar between 21-29 February, and none of them has turned violent. The presence of significant forces, partnered with local Afghan government and religious figures, likely discouraged small protests from growing and becoming destructive -- as well as providing much more regular contact with American troops. This stands in contrast to the destructive protests that emerged in Kandahar in the days after an American group led by Florida pastor Terry Jones burned copies of the Koran on 31 March 2011.

The protests are, rather, concentrated in the East and North, where U.S. forces are sparser, the Haqqani Network is most active, and where local factional politics have provoked violence and organized demonstrations for many years. The hand of the Haqqani Network is visible.


So it needs to be cut off...

Most demonstrations have focused on ISAF or Afghan government installations, but many protests in eastern Afghanistan specifically destroyed police checkpoints and government vehicles. Most such instances occurred in Khost province and the Chamkani and Zadran districts of Paktia province, where the Haqqani network operates and runs a madrassa system. The Haqqani family is originally from Zadran district while Chamkani sits on a key cross-border route from Kurram Agency. The Haqqani network has been trying to reassert control in Chamkani after being partially disrupted by a strong Afghan Local Police unit operating there.
Posted by: trailing wife || 03/04/2012 00:00 || Comments || Link || E-Mail|| [411 views] Top|| File under:
India-Pakistan
The Al Qaeda connection
Having joined hands with Al Qaeda, sectarian outfits continue to threaten urban Pakistain

"My teacher had told me if I kill Shias I will go to heaven," says Mohammad Azam. "Barelvis and Shias are the same. They both need to be killed," adds Jalandar Khan. The two men were

jugged

before they could launch

suicide kaboom

s.

Sectarian differences in Pakistain took a violent turn after the Soviet fall, when men who had been fighting in Afghanistan used their resources and training to carry out attacks on Shias and other minorities in Pakistain.

Riaz Basra and his accomplices were accused of targeting key Shia state officials and professionals until 1996. In 1997, the killings became indiscriminate and all Shias became targets.

After the strict Salafist Taliban government took over in Afghanistan, violence against Shias and minorities increased significantly. At least 193 people were killed in sectarian violence in Pakistain in 1997, 157 in 1998, and more than 261 in 2001. This happened while many in Pakistain had been praising the Taliban for the peace they had brought in Afghanistan.
 
The first suicide attack of sectarian nature was carried out in 2003, on a Shia mosque on Pakistain-Afghanistan border. At least 55 people were killed.

In mid-2002, Al Qaeda began to cooperate with local sectarian organizations in

Bloody Karachi

, strengthening their networks and capacity. Among the first attacks carried out by this alliance was an ambush on

Bloody Karachi

corps commander Gen Ahsan Hayat.

Since then, attacks have been carried out on almost all major Sufi shrines, and Barelvi and Shia people have been under constant attack. In 2006, a large number of Barelvi Sunni Tehrik
...formed in Karachi in 1992 under by Muhammad Saleem Qadri. It quickly fell to trading fisticuffs and

liquidation

s with the MQM and the Sipah-e-Sahaba, with at least a half dozen of its major leaders rubbed out. Sunni Tehreek arose to become the primary opposition to the Deobandi Binori Mosque, headed by Nizamuddin Shamzai, who was eventually bumped off by person or persons unknown. ST's current leadership has heavily criticized the Deobandi Jihadi leaders, accusing them of being sponsored by Indian Intelligence agencies as well as involvement in terrorist activities...
leaders were killed in a

suicide kaboom

at a religious gathering in Nishtar Park.

Sectarian violence in

Bloody Karachi

:



In mid-2002, Al Qaeda began to cooperate with local sectarian organizations in

Bloody Karachi

, strengthening their networks and capacity

A large number of Shia professionals were shot and killed in

Bloody Karachi

in the 1990s before attacks became more brutal. The city is one of the most polarized regions in Pakistain.

"More than 200 of our workers have been killed in recent attacks," says Sarwat Ejaz Qadri, the chief of Sunni Tehrik.

Sunni Tehrik was formed in 1992 to safeguard the interests of Barelvi

Mohammedan

s. It opposed the appointment of rival Deobandis on key state posts. Important Deobandi ideologues it had opposed were from the Binori Town mosque in

Bloody Karachi

. The founder of the mosque was killed in May 2004 and his son, nephew and driver

were maimed

, when his car was ambushed by

gunnies

.

The

liquidation

occurred three weeks after a powerful bomb killed 15 Shia worshippers in Hyderi Mosque.

A day after the

liquidation

, at least 24 worshippers were killed and 34 others injured when a high-intensity bomb went kaboom! during the evening prayers at a Shia mosque on MA Jinnah Road in

Bloody Karachi

.

A top intelligence official said they were seen by security agencies as tit-for-tat attacks.

When Intelligence Bureau and CID conducted a raid to arrest a suspect believed to be involved in the Nishtar Park bombing on a house in Baldia locality in

Bloody Karachi

, the inmates retaliated. The three people eventually

locked away

- Sultan Omer, Siddique Mehsud and Zubair Bengali - admitted to have been involved in suicide attacks at Nishtar Park and on Allama Hassan Turabi. One of them was a relative of Baitullah Mehsud.

The Al Qaeda link:

In March 1995, two American consulate officials - Garry C Durrell (CIA) and Jackie Van Landingham (a consulate secretary) were targeted by a local group in an attack sanctioned by Al Qaeda in response to the extradition of Ramzi Yousaf.

According to an intelligence source who has been following sectarian outfits for over two decades, it was among the first verifiable indications of sectarian

bully boyz

tagging with Al Qaeda.

"It was Khaled Sheikh Muhammad, the Al Qaeda number three and an anti-Shia Baloch of Iranian origin who supervised the attack."

In 2002 when Khaled Sheikh Muhammad came to

Bloody Karachi

, he was housed by local sectarian groups, says a former intelligence chief who asked not to be named. Some of these groups became the operational arms for Al Qaeda in Pakistain's urban areas.

Suspects

locked away

by security agencies and intelligence reports also show these groups have connections with Al Qaeda.

Sectarian faultlines:

In South Punjab
, Khanewal, Bahawalpur, Bahawalnagar, Leiah, Shujabad, and DG Khan have recently become major centers of sectarian outfits. According to a survey, there are more than 798 madarssas in DG Khan and more than 1000 in Bahawalpur. A large number of them are fuelling sectarian discords.

In Balochistan



...the Pak province bordering Kandahar and Uruzgun provinces in Afghanistan and Sistan Baluchistan in Iran. Its native Baloch propulation is being displaced by Pashtuns and Punjabis and they aren't happy about it...


, scores of Hazara people have been killed for their Shia beliefs. The government has failed to respond to the threat so far and key

holy man

s have not condemned the brutal acts.

In

Bloody Karachi

and Punjab, banned sectarian groups are now operating under new names and leaders once seen as involved in sectarian violence are addressing political gatherings.

These developments indicate the sectarian fault lines emerging in urban Pakistain.
Posted by: trailing wife || 03/04/2012 00:00 || Comments || Link || E-Mail|| [356 views] Top|| File under:
A brief history of Hazara persecution
In Iran, Afghanistan and Pakistain, Hazara people continue to face discrimination and violence

A bill in the US Congress that backs the Baloch "right of self-determination" days after a congressional hearing on Balochistan



...the Pak province bordering Kandahar and Uruzgun provinces in Afghanistan and Sistan Baluchistan in Iran. Its native Baloch propulation is being displaced by Pashtuns and Punjabis and they aren't happy about it...


, and the emotionally charged reactions to these developments in Pakistain, both ignore the persecution of the Hazara community in the violence-hit province.

Analysts say the community is of no strategic or electoral importance to Pak leaders, and might be seen in the US as pro-Iran because it is Shia.

The Dari-speaking Hazara people live in Afghanistan, Pakistain and Iran, and are believed to be of Turk-Mongol descent. They are mostly Shia, with small Sunni and Ismaili minorities.

Hazaras in Afghanistan:



In a single incident in 1998, Iranian forces killed more than 630 refugees, mostly Hazaras, in the Safed Sang Camp detention center

According to Qaseem Akhgar, a prominent Afghan historian and political analyst, Hazara people have been living in Afghanistan for more than 2,000 years. Their persecution began after their land, the Hazarajat, was taken over by Amir Abdul Rehman Khan in the late 19th century. Hundreds of thousands of Hazara were killed, enslaved or forced to flee their homeland. Those who survived were persecuted by successive Afghan regimes. In 1933, a young Hazara highschool student Abdul Khaliq assassinated Nadir Shah, the king of Afghanistan, to avenge discrimination against his people.

The most recent spate of violence against the Hazara people began with the Taliban takeover of Afghanistan. They killed thousands of Hazaras in Bamiyan, Yakaolang and Mazar-e-Sharif with impunity from 1998 to 2001.

Hazaras in Iran:



The persecution of Hazaras began after their land was taken over by Amir Abdul Rehman Khan in the late 19th century

In Iran, the Hazaras are known as Khawaris, or Barbaris (barbarians), because of their phenotypic similarities with the Mongols. Most of them live in Mashhad, Turbat-e-Jam, Darrah Gaz and Nishaboor. Although a majority of Iranian population is Shia, the Khawaris are a marginalized community that has sought to protect their ethnic and cultural identity from state oppression. Iran also hosts a significant population of Hazara refugees from Afghanistan.

In a single incident in 1998, Iranian forces killed more than 630 refugees, mostly Hazaras, in the Safed Sang Camp detention center. A film about the incident was not shown in Afghanistan after what insiders call the Iranian president's "personal request" to his Afghan counterpart.

Hazaras in Pakistain:



Banned

bad turban

outfits have threatened to make Pakistain "a graveyard for the Shia Hazaras" and have asked them to leave the country by 2012

The Hazaras in British India were less marginalized and even joined the British army. In 1904, Major CW Jacob of the 126th Balochistan Infantry, who later became Field-Marshal Sir Claude Jacob, raised the 106th Hazara Pioneers with drafts from the 124th Duchess of Connaught's Own Balochistan Infantry and from his own regiment. They were a class regiment comprising eight companies of Hazaras. According to Hazara community leader Sardar Sa'adat Ali Hazara, "Among those who were recruited in various arms of the Indian Defence Services during World War II in 1939 was Gen Musa Khan. He later became the commander-in-chief of Pakistain Army, and was honoured for his services in the 1965 war against India."

Unfortunately, the persecution of Hazaras began in Pakistain in 1998 with the

liquidation

of Gen Musa Khan's son Hassan Musa in Bloody Karachi


...formerly the capital of Pakistain, now merely its most important port and financial center. It may be the largest city in the world, with a population of 18 million, most of whom hate each other and many of whom are armed and dangerous...


. On July 4, 2003, 53 people died and 150 were hurt in a

suicide kaboom

on a Hazara mosque in Quetta. It was the first attack of its kind. Since then, more than 700 Shias, most of them Hazaras, have been killed in gun attacks, rocket attacks, mass killings and

suicide kaboom

s in Balochistan.

Banned

bad turban

outfits have threatened to make Pakistain "a graveyard for the Shia Hazaras" and have asked them to leave the country by 2012.

"The locations of the hideouts and training camps of the groups involved in attacks on Hazaras are not secret," Sardar Sa'adat said. "The government and the law-enforcement agencies seem to have no interest in protecting us."

The Hazara people are not allowed in certain parts of Quetta, including the Sariyab Road where Balochistan University is situated.

According to Asmat Yari, the president of Hazara Students Federation (HSF), "Almost 75% of Hazara students have quit the university and those who remain cannot attend classes because of fear." School attendance has also decreased by 10 percent this year, and college attendance by 25 percent. Parents do not let their children take exams in centers outside of the areas deemed safe for the Hazaras.

Thousands of young Hazaras have

decamped

to Europe and Australia, often illegally, to escape the oppression. On December 20, 54 Hazara boys drowned when their boat sank near Java, Indonesia. Only seven bodies have been received so far. Another 23 Hazaras drowned near Malaysia on February 1.

"That the Hazara young men chose to leave Pakistain by taking such grave risks," the Human Rights Commission of Pakistain sad in a statement, "is a measure of the persecution the Hazara community has long faced in Balochistan."
Posted by: trailing wife || 03/04/2012 00:00 || Comments || Link || E-Mail|| [667 views] Top|| File under:
Israel-Palestine-Jordan
A different view on Iran
"Let's assume we bomb in Iran," the senior source told me. "What do you think will happen the next day?
 
I repeated what everyone else has been saying: We can expect blood, fire and smoke; hundreds of missiles will be fired at Israel.
 
"That's not the real scenario," he said. "The problem is not that they would fire 300 missiles at us in two days, but rather, that they would do the opposite – fire only five or six missiles each month, but keep doing it for two years."
 
And what would happen then? I asked.
 
"Israel's airspace would be closed down," the senior source said. "Airplanes will not be taking off, ships carrying goods will not be arriving at Israel's ports, life here would grind to a halt, and our economy would be paralyzed."
 
So we shouldn't bomb Iran? I asked.
 
"That's an operational question," he said. "But Israel's citizens should at least know what they are facing."
Posted by: trailing wife || 03/04/2012 00:00 || Comments || Link || E-Mail|| [572 views] Top|| File under:
Who's in the News
21
[untagged]
5
Govt of Pakistan
3
Arab Spring
2
Govt of Iran
2
al-Qaeda in Arabia
1
Taliban
1
al-Qaeda in Pakistan
1
al-Qaeda in North Africa
1
TTP
1
Govt of Syria
1
Govt of Sudan
1
al-Shabaab
Bookmark
E-Mail Me
The Classics
The O Club
Rantburg Store
Comments Spam
The Bloids
The Never-ending Story
Thugburg
RSS Links
Gulf War I
The Way We Were
Bio
Merry-Go-Blog
Hair Through the Ages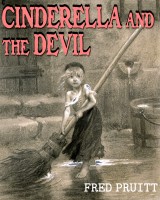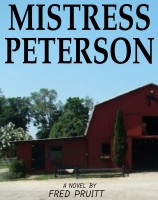 On Sale now!


A multi-volume chronology and reference guide set detailing three years of the Mexican Drug War between 2010 and 2012.

Rantburg.com and borderlandbeat.com correspondent and author Chris Covert presents his first non-fiction work detailing the drug and gang related violence in Mexico.

Chris gives us Mexican press dispatches of drug and gang war violence over three years, presented in a multi volume set intended to chronicle the death, violence and mayhem which has dominated Mexico for six years.
Click here for more information


Meet the Mods
In no particular order...


Steve White
Seafarious
Pappy
lotp
Scooter McGruder
john frum
tu3031
badanov
sherry
ryuge
GolfBravoUSMC
Bright Pebbles
trailing wife
Gloria
Fred
Besoeker
Glenmore
Frank G
3dc
Skidmark
Alaska Paul



Better than the average link...



Rantburg was assembled from recycled algorithms in the United States of America. No trees were destroyed in the production of this weblog. We did hurt some, though. Sorry.
54.80.247.119