Europe
Geert Wilders Calls For Jordan To Be Renamed Palestine
Geert Wilders, who leads the right-wing Party for Freedom (PVV) in Holland, said last week he believes Jordan should be renamed Palestine.


Oh that's going to get some Hashemite turbans to unwind...

The Jordanian government responded by saying Wilders' speech was reminiscent of the Israeli right wing.


That may in fact be a true statement...

"Jordan is Palestine," said Wilders, who heads the third-largest party in Holland. "Changing its name to Palestine will end the conflict in the Middle East and provide the Palestinians with an alternate homeland."

Wilders added that Israel deserved a special status in the Dutch government because it was fighting for Jerusalem in its name.

"If Jerusalem falls into the hands of the Muslims, Athens and Rome will be next. Thus, Jerusalem is the main front protecting the West. It is not a conflict over territory but rather an ideological battle, between the mentality of the liberated West and the ideology of Islamic barbarism," he said.

"There has been an independent Palestinian state since 1946, and it is the kingdom of Jordan." Wilders also called on the Dutch government to refer to Jordan as Palestine and move its embassy to Jerusalem.

The Saudi Al-Watan carried Jordan's response to Wilders' speech. The kingdom's embassy in Hague was fearful outraged, and said the Dutch ambassador would soon be summoned to explain.


"It's called 'free speech', your Enormity, which is why you don't understand his comments."

Jordan's minister for media affairs and communications, Nabil Al Sharif, asked for clarifications. He described Wilders' declaration as "an echo of the voice of the Israeli Right" and "crows' screams".

"Jordan is an independent and secure country which supports the Palestinian issue, and these imaginings of finding them an alternate homeland are nothing but the delusions of a few people," he said.

The PVV nearly tripled its power in the last election, going from nine parliament seats to 24. The right-wing party, which has called for a ban on minarets and Muslim scarves, has been holding so far unsuccessful negotiations with the liberal Right.
Posted by: Anonymoose || 03/07/2012 12:06 || Comments || Link || E-Mail|| [288 views] Top|| File under:
India-Pakistan
A Pakistani modernity
[Dawn]
IT was supposed to be easy; it had been spelled out in lengthy treatises and frequent speeches in the heady, feverish years leading up to 1947.

Pakistain was to be a modern

Mohammedan

state, a country where democratic and Islamic values gelled to produce a polity that felt no discomfort with either its religious identity or its democratic one.

The generation that awaited it with hushed anticipation saw no confusion in the recipe; their leaders were the likes of Sir Syed Ahmed Khan, Maulvi Chiragh Ali, Nazir Ahmed -- brave men with a clear vision for South Asian

Mohammedan

s.

They had fought the decrepit ignorance that kept

Mohammedan

s submerged in old ways in the name of tradition; they believed in the necessity of making inroads with modern education and scientific knowledge. The modern state they pined for in those early and middling decades of the 19th century did not yet exist, but they could see it, imagine it with great accuracy as the repository of free minds that would engage the novel, promote the revolutionary.

In the balmy August of 1947 the probable became a reality and Pakistain was created. With its birth the hybrid of a modern religious identity and robust respect for pluralism had to be put in motion.

As many of that dwindling generation would remember, those were euphoric times when even the massive tragedies of trains full of bodies and bloodied neighbourhoods could not extinguish the hopefulness of those embracing a new nation. Where first there had been only an idea, there was now a country on the map. With the founder Mohammad Ali Jinnah, the men and women who had devoted their lives to a vision set about making it real.

Much has been said about the post-Partition years and the idea of Pakistain that guided them. Critical historians have pointed out the structural challenges faced by the nascent nation, the dithering bits of administrative incapacity and the disconnected ends of British bureaucracy that were handed to Pakistain.

Others have pointed to the catastrophes -- a dying Jinnah leaving a newborn nation without a leader and menacing neighbours at the borders always willing to pounce at the tiniest chinks in the country's newly grown armour.

The new Pakistain was indeed vulnerable, both in terms of resources and leadership. There was, however, another, less-noticed affliction waiting in the shadows.

The idea of Pakistain as coined by the reformist

Mohammedan

s who fought for Pakistain and took on the task of organising South Asian

Mohammedan

s were informed by a distinctly South Asian idea of modernity. Their consciousness of being

Mohammedan

relied on their experience of being a minority ruled by a foreign power.

While they realised that they would be a majority in the new nation, this was an abstract idea, not an experienced one. Their
own lives were lived in a state where a democracy unmediated by the law would leave them outnumbered and vanquished.

The South Asian recipe for developing a hybrid of

Mohammedan

identity and democratic governance relied on the use of the law as safeguarding the interests of those who could never win at the ballot box; having been the 'little guy' for long, they now sought protection for the underdog. For them, Islam was part of a political identity, deserving requisite space in the political sphere, but never a means of exclusion.

The assault on this Pak identity stemmed not only from the mediocre realities of governance against the passion of revolution. It came also from two distantly related realities of the new Pakistain.

The first was demographic; while the

Mohammedan

s who migrated to Pakistain brought with them the memory of having been a minority, many of those that welcomed them remembered only the brute injustice of being a

Mohammedan

majority ruled by an imperial power.

If the newcomers, remembering the slights they had felt in a united India where they had been outnumbered, wanted to take care to create a tolerant Pakistain, those awaiting them, finally freed from the yoke of imperial rule, wished now for their chance at making the rules and being the boss.

A second assault came from the location of the new Pakistain and in upcoming decades its emergence as a labour-exporting nation. If the ideologues of Pakistain had looked around and within themselves and had been intellectually rooted in South Asia, the men leading Pakistain in the first 50 or so years of its creation looked to the Middle East.

As memories of Partition waned, being Pak began to mean being a lesser

Mohammedan

-- the plural religious landscape of South Asia becoming a taint on purity. The Zia years made this burgeoning crisis of authenticity visible and reimagined the Pak identity as one whose central tragedy was not being Arab.

The wounds deepened as economic pressures in the 1980s and 1990s sent hundreds of thousands of Paks to

Soddy Arabia

and the Gulf states. They returned with stereos, VCRs and a robust hatred for themselves; in their migrant logic being

Mohammedan

and being Arab became intertwined.

Working on construction sites and as cab drivers in Dammam and Riyadh, they learned from their Arab bosses' oil-fuelled exchanges with modernity that skyscrapers and Ferraris were permissible but women's rights and democratic governance were not. The current crisis of identity of Paks today, a long 65 years after the triumph of Independence, is a product of this historical trajectory which discarded indigenous South Asian ideas of modernity developed during the Independence movement for a hodge-podge of inferiorities brought home by would-be scholars and expatriate workers yearning to be Arab.

If the first ideas of being Pak had been erected on a moment of achievement and a defeat of British imperialism, this second is submerged in inadequacy, and servility and in self-hatred in which being Pak means being always less and always wanting.

Posted by: Fred || 03/07/2012 00:00 || Comments || Link || E-Mail|| [277 views] Top|| File under: Govt of Pakistan
Is a rethink under way?
[Dawn]
FOREIGN Minister Rabbani Khar's recent statement to journalists rubbishing, in the words of one journalist, the concept of 'strategic depth' and maintaining that if this were being sought it could not be obtained militarily or through proxy war but only by "building trust with the Afghan state", is welcome.

It is a recognition of the reality of the regional situation. It appears to signal that Pakistain is now prepared to perceive Afghanistan, with which Pakistain shares many bonds and on whose behalf it has assumed many burdens, as a sovereign, independent neighbour. But is this statement and the claim that the "trend" towards the change of policy "is clear" and we have actually "walked the talk" reflected in actual actions?

In this exchange with journalists, Ms Khar noted approvingly that President Karzai had talked of Pakistain having a "proactive supportive role and not a proactive leading role". But then she added her views on the path that Afghanistan should follow: hold a loya jirga to decide the broad framework for peace talks including an intra-Afghan dialogue to see on what conditions they want to run the process of peace and reconciliation, who do they want it to be run by and the time frame in which they want this completed.

This is good advice. I myself have long advocated an intra-Afghan dialogue that brings together various ethnic groups -- the Tajiks, Uzbeks, Hazaras and anti-Taliban or at least moderate Pakhtuns -- to decide on power-sharing arrangements and changes in the constitutional structure that can be offered to the Taliban.

I, however, am a private citizen and can offer such advice publicly. A Pak foreign minister has to be much more circumspect in public statements even while being prepared to offer such recommendations in private discussions.

One must assume that since Ms Khar was obviously speaking from a well-prepared brief this suggestion was designed to address suspicions in Afghanistan that Pakistain did not believe that ethnic minorities had a role to play in the reconciliation process.

But does this, important as it may be, constitute "walking the talk"? From the Afghan perspective our contribution should be to persuade the Taliban to come to the negotiating table. After President Karzai's visit Ms Khar dismissed as ridiculous what she termed as the Karzai demand that Pakistain deliver Mullah Omar
... a minor Pashtun commander in the war against the Soviets who made good as leader of the Taliban. As ruler of Afghanistan, he took the title Leader of the Faithful. The imposition of Pashtunkhwa on the nation institutionalized ignorance and brutality already notable for its own fair share of ignorance and brutality...
to the negotiating table.

She may be right in saying that Pakistain does not know where Mullah Omar is and certainly cannot force him to negotiate with Karzai. What Pakistain can, however, do is be more helpful in identifying and bringing forward such Taliban and Haqqani representatives that have credible positions in the movement and are valued as initial negotiating partners by Afghanistan.

Mullah Ghani Baradar, who we have been holding as an honoured guest, is one person Karzai believes is of consequence in the Taliban movement, since at the time of his detention he was perceived to be Mullah Omar's principal lieutenant. He probably also believes that Ibrahim Haqqani, brother of Jalaluddin Haqqani with whom the Americans held talks arranged by the ISI, could be another interlocutor. If we are really rethinking our position on Afghanistan these are requests we should accede to -- and urgently.

This is not altruism. We must recognise that reconciliation on whatever terms the Afghans can agree among themselves with such prodding as we and other Afghan well-wishers can provide is as urgent a necessity for Pakistain as it is for our Afghan brethren. We must recognise that suspicions about our intentions trigger reactions by other neighbours of Afghanistan that would retard reconciliation. We must therefore be seen through our concrete actions as being sincere in our protestations of support for Afghan-led reconciliation.

Recent incidents such as urinating by American soldiers on Afghan corpses, and more importantly, the burning of religious texts makes problematic the prospect of agreement on the Strategic Partnership Document that the Afghans have been negotiating with the Americans to govern a limited US presence after foreign troops withdraw.

These incidents have probably also ensured that the Americans will complete their withdrawal by 2013 rather than the originally envisaged 2014 date. Therefore, this possible source of economic activity and employment generation for Afghans will also disappear faster than anticipated.

Political turbulence in Afghanistan and the expected economic downturn have already increased the flow of economic refugees to Pakistain. This refugee trickle will turn into a flood as there is greater unemployment following the reduction in the size of the Afghan National Security Forces from 358,000 to 230,000, by retrenchment in firms that currently provide security at ongoing projects and by the halt of construction and other economic activities generated by the foreign troops' presence.

It is my estimate that unless we take precautionary measures we will have in the next two to three years some two million economic refugees from Afghanistan. If there is no reconciliation, the mix of economic and political refugees will climb to five million to add to the numbers already here.

Even as we work with Karzai to promote reconciliation and increase our diplomatic efforts to win support from others for such reconciliation, we must do more to secure our borders against the influx of refugees. For starters the biometric system must be enforced for all travellers between Afghanistan and Pakistain across Torkham and Chaman. We must also ensure that we exercise greater control over the refugee camps even if we cannot close them down.

Posted by: Fred || 03/07/2012 00:00 || Comments || Link || E-Mail|| [266 views] Top|| File under: Govt of Pakistan
Fata militancy
[Dawn] THE removal of Maulvi Faqir Mohammad from his deputy-commander position in the Tehrik-e-Taliban Pakistain may indicate a weakened organization, but by no means a defeated one. Faqir Mohammad was reportedly involved in talks with the state, including on cross-border attacks from Afghanistan when these became a recurring problem last year. The fact that those attacks have now waned and the theory that the TTP has demoted such a senior commander for participating in talks reflect gains for the Pak state. But it's unclear whether he will now create problems for the organization or acquiesce to their demands, and the centre of TTP power does not lie in his stronghold of Bajaur. According to experts the development is unlikely to become a major setback for the organization.

The assessment reflects a broader scepticism about claims that the back of Fata-based militancy has been broken. While the operational capability and structure of the TTP and other

thug

groups have weakened, they remain a threat to the lives of both troops and civilians. Militants are battling security forces in parts of Orakzai, Khyber and Kurram agencies. In the latter two, local

pie fight

s and sectarian rivalries continue to create security problems in which the state has gotten embroiled; a major attack on Shia civilians in Parachinar last month and a fierce clash with troops in
Khyber's Tirah Valley last week indicate that they remain capable of carrying out significant attacks. Even in agencies not currently seeing operations, smaller-scale incidents such as roadside

kaboom

s are still taking place and

cut-throats

retain bases off the main roads in less accessible areas. And while the TTP has weakened due to internal rivalries, splintering remains less of a threat than commonly assumed.

Faqir Mohammad's demotion and the defection last year of Fazal Saeed represent differences with important commanders. So far, though, the organization has shown an ability to retain enough cohesion to avoid falling apart completely despite rivalries over the years. Above all, the military is still avoiding going into North

Wazoo

, where

cut-throats

of all stripes are living in refuge.

It's true that actions against the TTP and other Fata-based

cut-throats

have caused considerable damage. Military operations in most tribal agencies have driven

cut-throats

away from their strongholds and drone attacks have helped kill and scatter operatives. Reports show that in Pakistain as a whole

suicide kaboom

s and other instances of terrorism have gone down over the last two years. New attempts at dialogue are reportedly being made, hopefully informed by the failures of earlier attempts. But the process is a slow one, and it is too soon to call victory just yet.

Posted by: Fred || 03/07/2012 00:00 || Comments || Link || E-Mail|| [311 views] Top|| File under: TTP
Israel-Palestine-Jordan
The view from Israel: I don't trust Obama
Op-ed: We can't count on president to protect Israel at the expense of his personal interest

Please try to honestly answer the following question, assuming that President Barack Obama faces two alternatives.
 
One would be to eliminate Iran's nuclear program and avert a future threat that could hit Israel, thereby prompting oil prices to skyrocket and causing a serious blow to the US economy.
 
The second alternative would be to speak harshly and attempt to tighten the sanctions, yet in practice turn a blind eye to Iran's progress and the fact that it has passed the point of no return, while persevering the stability of his administration and winning a second term in office, even though this would jeopardize Israel's future.
 
Which alternative would Obama choose?

Let's ask this question in a different way: Is there a sane Israeli out there who thinks an American president would forego a second term in office, or at least threaten his prospects gravely, in order to safeguard the Jewish state? And even if someone believes this would be the case, can one count on it?
 
I heard Ms. Tzipi Livni saying that our relationship with America was better in the past, and hence Israel was safer. I also heard commentators longing for the Bush Administration. Yet we must not cling to the past. We must not count on old understandings and dying pledges.
 
It is possible that once upon a time things were better, and it's also possible that once upon a time it was easier to destroy a nuclear reactor in a foreign country. It is even possible that things will always be easier with a Republican Administration in place.
 
However, we do not live in the past, and we an either count on a president whose personal interests (temporary quiet) contradict Israel's interests (long-term quiet) or decide our children's future via a bold, complex operation.
 
We can either choose the second option, or wait patiently until we sustain the gravest military blow ever known by Israel. What sounds better to you?
Posted by: trailing wife || 03/07/2012 00:00 || Comments || Link || E-Mail|| [273 views] Top|| File under:
No attack on Iran before the end of the year
In judgements that cut across a growing international consensus, experts at London's leading defence think-tank said yesterday that, in their view, there would be no Israeli -- or US -- attack on Iran before the end of the year.


What would we do without experts? Especially experts in London who know nothing about what's going on in the Israeli government right now...

They also dashed hopes of an early departure of the Syrian President, Bashar al-Assad, saying that, despite the uprising in Homs, he still controlled 70 per cent of the country and rebel forces lacked the capacity to depose him.

John Chipman, director of the International Institute for Strategic Studies, was answering questions after the institute's presentation of its annual flagship assessment of global military capabilities, "The Military Balance". In describing the prospect of an early military attack on Iran as "unlikely", Dr Chipman appeared to contradict a recent statement from the US Defence Secretary, Leon Panetta, but also a warning just the previous day from the Prime Minister to MPs to the effect that Iran wanted to build an intercontinental nuclear missile that could pose a direct threat to London. Mr Cameron was speaking after a briefing from the Government's national security adviser, Sir Kim Darroch.

Dr Chipman based his less alarmist view on a deal he said had been done between President Obama and the Israeli Prime Minister, Benjamin Netanyahu, according to which Israel would agree not to attack Iran, so long as the US gave an assurance that it would not exclude military action to prevent Iran developing a nuclear weapon. Mr Netanyahu "got that assurance," Mr Chipman said, during his recent visit to Washington.
Posted by: tipper || 03/07/2012 14:37 || Comments || Link || E-Mail|| [261 views] Top|| File under:
Who's in the News
38
[untagged]
7
Govt of Syria
5
Govt of Pakistan
4
al-Qaeda in Arabia
2
Arab Spring
2
TTP
1
Takfir wal-Hijra
1
Lashkar-e-Islami
1
Jamaat-ul-Mujahideen Bangladesh
1
Jamaat-e-Islami
1
Govt of Sudan
1
Govt of Iran
Bookmark
E-Mail Me
The Classics
The O Club
Rantburg Store
Comments Spam
The Bloids
The Never-ending Story
Thugburg
RSS Links
Gulf War I
The Way We Were
Bio
Merry-Go-Blog
Hair Through the Ages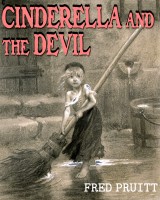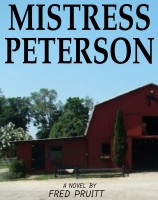 On Sale now!


A multi-volume chronology and reference guide set detailing three years of the Mexican Drug War between 2010 and 2012.

Rantburg.com and borderlandbeat.com correspondent and author Chris Covert presents his first non-fiction work detailing the drug and gang related violence in Mexico.

Chris gives us Mexican press dispatches of drug and gang war violence over three years, presented in a multi volume set intended to chronicle the death, violence and mayhem which has dominated Mexico for six years.
Click here for more information


Meet the Mods
In no particular order...


Steve White
Seafarious
Pappy
lotp
Scooter McGruder
john frum
tu3031
badanov
sherry
ryuge
GolfBravoUSMC
Bright Pebbles
trailing wife
Gloria
Fred
Besoeker
Glenmore
Frank G
3dc
Skidmark
Alaska Paul



Better than the average link...



Rantburg was assembled from recycled algorithms in the United States of America. No trees were destroyed in the production of this weblog. We did hurt some, though. Sorry.
23.20.7.34