Afghanistan
Pakistan drives Taliban into trap
Afghanistan and Pakistan's ongoing military offensive in the Tribal Areas is chasing Taliban across the border, where they are being intercepted by a United States-Afghan security initiative, a US commander said, according to a report in The Washington Times on Friday.

The level of violence over the past couple of months in the Afghan provinces of Kunar and Nuristan has risen significantly from the same period last year, and is expected to increase another 10 to 20 percent in the spring, largely because of the results of operations across the border in Bajaur Agency, US Army Colonel John Spiszer told the newspaper.

Although Pakistan's commitment to the campaign against terrorists has been questioned and some Pakistani troops are reported to have been redeployed to the eastern border with India, the Bajaur campaign was having an impact, Spiszer said.

"Pakistani pressure... has denied [the insurgents] safe havens and led to more contact in Afghanistan," he said, adding that an increase of Afghan security forces in the region also has contributed to a rise in hostile engagements this winter. "And thatŽs not a bad thing."

Spiszer said the trend is likely to continue as additional US forces are deployed to help secure the mountainous terrain that divides the two countries.

Of the 3,500 to 4,000 troops from the 3rd Combat Brigade, 10th Mountain Division, scheduled to deploy in January, roughly 500 will help stabilise his area of operations, which also includes Nangarhar and Laghman provinces, he said. In the near term, a joint initiative known as Operation Lion Heart is under way to better coordinate counterinsurgency efforts on both sides of the border through intelligence sharing and border interdiction, the report said.

Spiszer said the initiative is "less about synchronicity and more complementary", with commanders exchanging tactical information daily to prevent insurgents from resupplying and transiting unchecked through traditional filter points.

US-led operations inside Afghanistan will increase as winter progresses to support the Pakistani offensive, he said, adding that the sustained nature of Pakistani operations "has the potential to make some differences". He added, however, that Pakistan has been focused away from the immediate border, "so we haven't closed all the gaps on either side".

Reports that Pakistani forces are being redeployed from the Tribal Areas to the Indian border -- after the Mumbai attacks that India blames on Pakistan-based elements -- suggest that the military is growing frustrated by a domestic counterinsurgency campaign it is ill-equipped to fight, preferring to confront an old and conventional foe. .

However, Nadeem Kiani, a spokesman for the Pakistan embassy in Washington, said reports that Pakistan is moving troops to the border with India are 'not true'.

"We have not moved troops from our western borders," he said. "Security forces are continuing their operations against militants in the Tribal Areas. Currently an operation is going on in Khyber Agency against militants who were disrupting the NATO supply route to Afghanistan."

Kiani added that "all the three valleys and important towns have been cleared of militants".

Spiszer, who commands a brigade of the Army's 1st Infantry Division, said that about $80 million was spent last year on reconstruction in the region despite the hostilities.

He said the presence of coalition outposts deep in the backcountry also has allowed development projects to accelerate in more densely populated areas such as Nangarhar province, which has been relatively peaceful.

Posted by: Fred || 01/03/2009 00:00 || Comments || Link || E-Mail|| [383 views] Top|| File under: Taliban
Africa Horn
Ethiopia says Somalia pullout under way
Ethiopia's final troop pullout from Somalia has started and will last several more days, Prime Minister Meles Zenawi's spokesman said Friday. "We have already started to implement our withdrawal plan. It will take some more days. It is a process and it will take some time," Bereket Simon told AFP.

Ethiopia invaded neighboring Somalia in 2006 to rescue an embattled transitional administration and oust the Islamic Courts Union, which had taken control of most of the country and started imposing a strict form of Sharia law.

Addis Ababa announced late last year that it would have fully withdrawn from Somalia in the first days of 2009. It had already significantly reduced its troop presence but the exact timetable for the final pullout remains unclear. Ethiopian forces were still operating in Mogadishu Friday. Two soldiers were killed in a roadside bomb explosion in the capital, prompting retaliatory fire that left seven civilians dead, according to witnesses.
Posted by: Fred || 01/03/2009 00:00 || Comments || Link || E-Mail|| [395 views] Top|| File under: Islamic Courts
French hand over eight 'pirates' to Puntland
The French Navy has handed over eight suspected pirates captured in the Gulf of Aden to the authorities of Somalia's breakaway state of Puntland, an official said Friday. "The Puntland regional government received eight pirates from the French Navy, who intercepted them while they were attacking a commercial vessel," Puntland Assistant Minister for Seaports Abdel-Kadir Moussa Yusuf told reporters.

"They will be charged for their crimes according to criminal law. This is the second time the French Navy has transferred captured pirates to Puntland," he said.

The Premier Maitre L'Her, a French frigate patrolling the waters as part of an EU task force, intercepted the pirates Thursday after twice responding to a distress call from the Panamanian-flagged S. Venus.

In October, the French Navy handed over nine suspected pirates to Puntland. Another 12 suspected pirates are being held in France. They were arrested during two separate operations to free the crew of two French yachts in April and September 2008.

Yusuf praised France for combating piracy, which has wreaked panic in world shipping by turning the Gulf of Aden into the world's most dangerous waters, and for handing over suspects. "The French Navy is cooperating and they are the only ones who are sending prisoners to Somalia," he told reporters in Bosasso, Puntland's main port on the Gulf of Aden.

In November, the British Navy handed over eight suspected pirates to the authorities of Kenya and in December signed a memorandum of understanding providing a legal framework for such cooperation.

Somalia is not party to any of the treaties and conventions regulating the world's waters and many of the nations represented in the naval coalitions patrolling pirate-infested zones have been reluctant to send suspects there.

Also on Friday, a Chinese cargo ship evaded two pirate boats chasing it in the Gulf of Aden, state media said, citing officials.

Hong Kong-registered Chipolbrok Sun was pursued by two pirate speedboats in the Gulf's northern region, Zhai Jiugang of the China Maritime Search and Rescue Center was quoted as saying by the official Xinhua news agency. The captain assembled the crew at the stern to fight off the pirates and contacted the International Maritime Bureau and two warships in nearby waters for assistance, the report said.

The Chipolbrok Sun, owned by the Chinese-Polish Joint Stock Shipping Company, managed to shake off its assailants half an hour after first sighting them, the report said, giving no further details.

China warned Somali pirates last week it was prepared to use force, having dispatched warships to the Gulf of Aden to combat a wave of piracy that has disrupted international shipping.
Posted by: Fred || 01/03/2009 00:00 || Comments || Link || E-Mail|| [361 views] Top|| File under: Pirates
Africa North
Death penalty against 2 terrorists involved in the assassination attempt against Bouteflika
Criminal Court in Batna province, eastern Algeria, had sentenced to life two terrorists bearing the initials of C.T, nicknamed Abou Zinad, and M.Z, involved in terrorist cases. The terrorist nicknamed Abou Zinad, joined terror fiefs in the 90's; he was nominated by his terror group, all along two other wanted terrorists, to commit suicide bombings.

In the meantime, the same court sentenced to death the named Fayçal. M. He had been charged with an attempt to kill a self defence guard at Chemra municipality. He has links with the terror group which plotted the assassination attempt against President Bouteflika, during his visit to Batna in Sep.2007.

The court issued a death punishment against a brother of a smuggler of cigarettes. He has been charged with causing the death of a National Gendarmerie Officer who chased cigarette traffickers at Barika, in Batna.

Furthermore, security services have arrested 2 elements charged of providing foods and provisions to terrorists. Their arrest came following information furnished by another element arrested at Kimel municipality, western Batna.
Posted by: Fred || 01/03/2009 00:00 || Comments || Link || E-Mail|| [361 views] Top|| File under: al-Qaeda in North Africa
Egypt police beat, detain Gaza protesters in Cairo
CAIRO - Egyptian riot police used batons to beat opposition protesters who tried to stage a rally in downtown Cairo on Friday against the seven-day-old Israeli offensive on Gaza, witnesses said. Police also briefly detained a Reuters cameraman, confiscated his tape and prevented other cameramen from filming, witnesses said.

Thousands of riot police were deployed in Cairo and other cities ahead of the protests called for by the Brotherhood, the strongest opposition group in the country. The group has historical and ideological ties with Hamas which rules Gaza.

'This will not prevent us from declaring our anger and expressing our solidarity with the Palestinian people,' Mohamed Habib, the Brotherhood deputy leader, told Reuters. He said Egypt should break off diplomatic and economic ties with Israel.

In other cities thousands of protesters rallied against the raids, which have killed more than 400 people. The Jewish state says the attacks are designed to stop Hamas from firing rockets on towns in southern Israel.

A rally in the costal town of El-Arish in North Sinai turned violent when protesters tried to force their way through a police cordon and move to other areas. 'The people charged at the police and pelted them with rocks,' a Reuters witness said. 'Police started rounding people up and beating them,' he added.

In the city of Ismailia, around 5,000 people demanded tough actions by Arab governments. 'We demand the expulsion of the Israeli ambassador,' read one banner.

Security officials put the number of detainees in Cairo after the prayers at around 30. They said most of them were likely to be released later on Friday.

Protesters in countries like Lebanon, Yemen and Iran have accused Egypt of cooperating with Israel by refusing to throw its border crossing with the Palestinian coastal strip wide open. The Egyptian government says opening the crossing fully without the presence of the Palestinian Authority of President Mahmoud Abbas in Gaza would give legitimacy to the Islamists' rule in the strip. Hamas pushed Abbas' forces out in June 2007.

Egyptian officials also say an influx of hundreds of thousands of Gazans may pose a security risk because militants could sneak in among them.


And, much worse and more to the point, the hundreds of thousands of Gazooks might decide to stay in Egypt ...

Earlier in the day, Egyptian police detained 20 members of the Brotherhood in pre-dawn raids in four provinces.

The Islamist group has been leading a campaign against the Israeli-led blockade on Gaza, enforced since Hamas won Palestinian general elections in 2006. Analysts say the Egyptian government, which says the Brotherhood is outlawed but which allows it to operate, is wary that the group may attract more popular support by extending help to the Palestinians.
Posted by: Steve White || 01/03/2009 00:00 || Comments || Link || E-Mail|| [382 views] Top|| File under:
Terrorists set off 3 bombs against an Army patrol in Boumerdès and Tizi Ouzou
2 bombs have been set off yesterday by terrorists targetting an Army patrol along the road linking between Tihssain and Naciria in Boumerdès central province. Fortunately, only 1 soldier left wounded.

In the meantime, a hand made bomb has exploded last Wednesday, at Ait Yahia Moussa, targeting an Army convoy. No casualty has been mentioned. According to a local source, the blast occurred midnight. However, inhabitants in a chalet-style housing settlement at Bordj El Bbahri municipality eastern Algiers have been frightened as a rumour circulated about a bag containing a bomb set in the near street. Immediately, security services had surrounded the place and ordered the inhabitants to stay home, while El Khabar could not confirm whether the thing is really about a bomb, as no information has been leaked yet.
Posted by: Fred || 01/03/2009 00:00 || Comments || Link || E-Mail|| [405 views] Top|| File under: al-Qaeda in North Africa
Britain
Gang on rampage in Golders Green
A gang of pro-Palestinian demonstrators rampaged through the heart of the Jewish community on Wednesday evening, attacking businesses and assaulting a motorist.

Police and the CST have increased patrols and security following the incidents in Golders Green, North-West London, amid concerns of further trouble during Shabbat.

The group of around 15 men had been demonstrating in support of Palestinians in Gaza but then made their way along Golders Green Road, attacking the man as he got into his car. They attempted to gain access to a number of kosher restaurants and Jewish businesses, and

At one point entered Solly's restaurant, but were thrown out by staff and diners. Despite officers arriving in the area quickly, the gang was able to escape on the Tube.

at one point entered Solly's restaurant, but were thrown out by staff and diners. Despite officers arriving in the area quickly, the gang was able to escape on the Tube.

Acting Detective Chief Superintendent Dave Tucker, acting borough commander of Barnet police, said: "We were aware that the activity in Gaza was going to have an impact on antisemitism because of our very large Jewish population in Barnet. We have liaised with the CST in advance to make sure our response is joined up.

"We will not tolerate any incidents of antisemitism and will investigate any allegations robustly. People have a legitimate right to demonstrate but that cannot be a front for antisemitism or any other type of crime."



A CST spokesman said: "The gang-related incident in Golders Green is extremely troubling."

A CST spokesman said: "The gang-related incident in Golders Green is extremely troubling. The idea that events in the Middle East can trigger this kind of rampage is something that the community, police and politicians need to now consider with the utmost urgency. The incidents that have occurred this week are very serious and reflect exactly why we have such a large scale security operation already in place."

He said urgent talks were taking place with police to ensure a visible police presence around synagogues and other Jewish community sites.



Earlier this week, the slogans "Jihad for Israel" and "Jihad the only solution for Palestine" were daubed on buildings.

Earlier this week, the slogans "Jihad for Israel" and "Jihad the only solution for Palestine" were daubed on buildings in Stamford Hill, Golders Green and Manchester, and outside the main entrance of Finchley Synagogue. Abusive messages were also left on the switchboard of the Board of Deputies.
Posted by: Fred || 01/03/2009 09:26 || Comments || Link || E-Mail|| [376 views] Top|| File under: Hamas
India-Pakistan
Naxalite IED attack foiled, one held
LUCKNOW: An informer-turned-naxalite, who had allegedly planned to blow up a culvert targeting police party on the Republic Day, has been arrested with an IED at Sonebhadra, police said on Saturday. The arrested Ram Vichar Chero was once a police informer who used to provide information about naxalites before he turned an outlaw himself, ADG (law and order) Brij Lal told in Lucknow.

At the time of arrest on Friday, Chero had an IED in his possession. He had specific plans to plant IEDs under two culverts on Kanach-Kanhaura road in Sonebhadra on January 26, to target police party on Republic Day duty.

According to the plan, Chero was supposed to inform police about presence of Naxalites in the area where the IEDs were planted and trigger them on their arrival, the ADG said. The insurgents had, earlier, planned to carry out attack on the night of December 30 and 31, but it was postponed to January 26, the ADG added.
Posted by: john frum || 01/03/2009 10:45 || Comments || Link || E-Mail|| [384 views] Top|| File under:
Drones are killing off Qaeeda 'senior management'
The top hierarchy of al-Qaeda has taken such a hit from US missile strikes that Osama bin Laden and his deputy have had to replace people in the terrorist organisation with men they have never met, according to Western intelligence sources.

A dozen of al-Qaeda's "senior management" have been killed by Predator drone attacks, which have been so effective in locating their targets that the militant group has been forced to move from traditional outdoor training camps to classroom-style facilities that are hidden from view.

After the success of the new weapons, which are unmanned and operate by remote control from 15,000 feet, the United States is to step up its drone attacks. On January 1 Hellfire missiles, operated from an air force base in Nevada, hit targets in the South Waziristan region of Pakistan, close to Afghanistan, and yesterday two missiles slammed into the stronghold where Baitullah Mehsud, the Pakistani Taleban leader, is believed to live.

The killings have had a huge impact on the structure, organisation and effectiveness of al-Qaeda, limiting the capacity for commanders to liaise with each other, further separating the top command from the lower ranks and introducing a high degree of uncertainty and a constant awareness of the likelihood of death lurking in the skies.

Bin Laden, al-Qaeda's figurehead leader and Ayman al-Zawahiri, his Egyptian deputy, have had to rely on the loyalty of their associates to stay alive and remain hidden from the American surveillance networks.

Predators, armed with Hellfire missiles and precision-guided penetration bombs, have already succeeded in targeting two individuals believed to have ranked number three in the al-Qaeda chain of command: Hamza Rabia and Abu Laith al-Libi. They have also killed Mohammed Atef, reputedly the chief of military operations, and several of the group's most experienced explosives and biological weapons specialists.

One of the consequences of the Predator attacks has been that al-Qaeda has had to give up its traditional terrorist training camps. Sending recruits out into the open to receive military-style jihadist instruction in combat and bomb-making has become too risky. "As soon as they are spotted, the Americans attack with Predators," a counter-terrorist source said. Now terrorist training in the tribal regions in Pakistan is carried out "in the classroom", less visible from the air and making it more difficult for the Americans to monitor the scale of the recruiting.

Communications between the top echelon and operatives is now restricted to human couriers. Mobile and satellite phones are never used by the core leaders because they know that American signals intelligence will be able to pinpoint individuals as soon as the devices are switched on.

Since the Americans acquired missile-armed Predators and the newer model, called Reaper, the CIA and Pentagon have focused on killing terrorist targets rather than monitoring and tracking the activities of suspected al-Qaeda figures. The killing option has led to an increasingly successful record.

Despite a number of attacks that led to civilian deaths, in more recent Predator missions -- particularly over the past four months -- the intelligence has been more accurate. In one mission in November a Predator strike on a compound in the village of Ali Khel in North Waziristan killed two of the most senior al-Qaeda operatives, Abu Zubair al-Masri, an Egyptian explosives expert, and Rashid Rauf, the British Pakistani who is alleged to have been linked to the Heathrow bomb plot of August 2006. There were claims that Rauf was not in the compound at the time, but counter-terror officials firmly believe that he was there and that he died.

The killing of al-Libi, reputed to be a number three in the al-Qaeda hierarchy, in January last year was one of the biggest blows for bin Laden and al-Zawahiri. He was head of the Libyan fighting group of al-Qaeda and was regarded as an important director. He was also a charismatic, respected religious figure and operational planner who could smooth the way for al-Qaeda in the tribal areas whenever there were confrontations between the terrorist leaders and their Pakistani hosts over the constant threat posed by the American Predators.

Another serious loss to al-Qaeda was that of Abu Abeda al-Masri, the head of external relations who died of natural causes after becoming ill with hepatitis. He was a significant loss in terms of the threat to the UK because his role was to train Britons.

Another key Predator victim was Abu Suleiman al-Jusayi (or al-Jazairi), an Algerian who was an al-Qaeda trainer and explosives specialist. He had been involved in a series of European terrorist networks. He was killed in the Bajaur tribal district of Pakistan in June.

One of the most sought-after American targets was Abu Kabbah al-Masri, al-Qaeda's most experienced biological weapons scientist. He was engaged in the chemical and biological trials that were uncovered in Afghanistan in 2001. He was known to be continuing his experiments in the tribal regions of Pakistan. He was tracked by the Americans and killed by a Hellfire missile in the second half of last year. Midhat Mursi al-Sayid Umar, another poisons expert, is also believed to have been killed by the Americans in a Predator attack.

The only al-Qaeda commander to have been killed by other means in the past 12 months was Abu Ghadiyah, who was in charge of the production line of suicide bombers from Syria into Iraq. He died during a controversial US commando helicopter raid across the border from Iraq in October.

This article starring:
Abu Abeda al-Masri
al-Qaeda
Abu Ghadiyah
al-Qaeda
Abu Kabbah al-Masri
al-Qaeda
Abu Laith al-Libi
al-Qaeda
Abu Suleiman al-Jusayi
al-Qaeda
Abu Zubair al-Masri
al-Qaeda
Hamza Rabia
al-Qaeda
Midhat Mursi al-Sayid Umar
al-Qaeda
Mohammed Atef
al-Qaeda
Rashid Rauf
al-Qaeda
Posted by: Fred || 01/03/2009 00:00 || Comments || Link || E-Mail|| [480 views] Top|| File under: al-Qaeda
Police recover stolen Lal Masjid weapons
The capital police have recovered some of the weapons recently stolen from the armoury of the Aabpara Police Station, police said on Friday.

Islamabad SSP Ahmad Latif said the mastermind behind the theft was a police constable - Zahirudden Baber - adding the police had recovered four rifles, three pistols and a vehicle used during the theft.

The SSP said Baber confessed to stealing the weapons during investigation and also informed the police about his accomplices - Bacha Hussain and Abid Rahman.

Babar told reporters an arms dealer, Imran, had suggested he steal the weapons recovered during the 2007 Lal Masjid operation. "I sold the arms for over Rs 300,000 to Imran," Baber said.
Posted by: Fred || 01/03/2009 00:00 || Comments || Link || E-Mail|| [391 views] Top|| File under: Govt of Pakistan
Tribal elder shot dead in Bajaur
Unidentified gunmen on Friday killed an elder of the Mamoond tribe in Kalan village of Bajaur Agency. Malik Stana Khan, 46, was shot dead when he was on his way to Kalan, a political administration official said. Khan was killed instantly. Authorities cordoned off the area and launched a search operation for arresting the gunmen.
Posted by: Fred || 01/03/2009 00:00 || Comments || Link || E-Mail|| [360 views] Top|| File under: TTP
Taliban impose sharia in Hangu
Taliban announced the enforcement of sharia in the Shakai, Sheikhan and Mulakhel areas of Hangu district in the NWFP on Friday. The decision was made in a jirga and announced in mosques during the Friday sermons, and comes days after a similar decree in the bordering Orakzai Agency.

Women have been stopped from visiting bazaars, other than for medical treatment, and that too only if they are accompanied by an elderly male relative. TV, CDs and video centres have been banned.

Sources in the area said the Taliban had been using loudspeakers installed in mosques to ask people to bring their issues to the 'Taliban Islamic courts' to resolve them in accordance with Islamic law. The Taliban also blackened the faces of three men and paraded them on donkeys in the area for alleged immorality, the sources said, but it was not clear when the incident took place.

Last week, Taliban had made a similar announcement of enforcement of sharia on 16 of Orakzai Agency's 21 tribes. They had set up complaint cells in Ghiljo and Kandi Mishti areas of Upper Orakzai and Mamoozai and Feroze Khel areas of Lower Orakzai.

Hangu borders Orakzai Agency in the north and Kurram Agency in the West. It shares its southern border with North Waziristan. NWFP's Kohat and Karak districts lie to the east of Hangu.
Posted by: Fred || 01/03/2009 00:00 || Comments || Link || E-Mail|| [393 views] Top|| File under: TTP
Pakistani forces reopen key NATO supply route
Pakistani security forces partially reopened a key northwest supply route for Western troops in Afghanistan Friday, three days after shutting it to drive militants from the area, officials said. Security forces backed by helicopter gunships, tanks and heavy artillery on Tuesday launched the operation in the rugged Khyber tribal area near Jamrud, the gateway to the famed Khyber Pass linking Pakistan and Afghanistan.

The offensive, prompted by a series of attacks on truck depots in and around the city of Peshawar that saw hundreds of NATO vehicles torched, forced the closure of the highway from Peshawar to the Afghan border town of Torkham.

The highway was reopened only from 11:00 a.m. until 4:00 p.m. when authorities relaxed the curfew in force in Jamrud, the administrator of the Khyber tribal area, Tariq Hayat, told a news conference.

"The road is clear and more secure now - all type of vehicles are using the road and NATO supplies also resumed," another local administration official, Rahat Gul, told reporters.

The officials said it would again be open only during the curfew break on Saturday.

Hayat said the military operation was ongoing, but predicted that the situation would "return to normal in one or two days."

The bulk of the supplies and equipment required by NATO and US-led forces battling the Taliban insurgency in Afghanistan is shipped to Pakistan's largest port, Karachi, in the south. From there, the containers of food, fuel, vehicles and munitions are taken by truck to depots outside Peshawar before being transported to Afghanistan via the Khyber Pass.

But the fabled road passes through the heart of Pakistan's lawless tribal zone, where militants sought refuge after Afghanistan's hard-line Taliban regime was ousted in a US-led invasion at the end of 2001.

Beyond the looting and torching of NATO trucks, Pakistan's military is also trying to put a stop to a spate of kidnappings for ransom in the border area. "Militant camps and support centers are still being targeted," Hayat said. "The troops will stay in Jamrud until the objectives are achieved."

So far, more than 200 people had so far been detained in the operation, he said.

Authorities displayed a large quantity of arms and ammunition seized since the offensive began, including light machine guns, grenades and thousands of bullets. Hayat said rocket batteries had also been recovered. Food items stolen from NATO supply trucks were retrieved from militant hideouts, as were "provocative" leaflets from Pakistani Taliban commander Baitullah Mehsud and fugitive Taliban leader Mullah Mohammad Omar, he said.
Posted by: Fred || 01/03/2009 00:00 || Comments || Link || E-Mail|| [361 views] Top|| File under: al-Qaeda in Pakistan
Iraq
50 kg of heroin seized on Iraqi-Syrian borders
Aswat al-Iraq: Fifty kilograms of heroin that were supposed to be smuggled in a car from Iraq to Syria were seized at Rabiea border point, the director general of the point said on Friday. "The heroin was hidden in a BMW car," Brig. Khalaf Hussein al-Juburi told Aswat al-Iraq news agency. "One-hundred bags of heroin, each weighing 500 grams, were seized inside the vehicle," he said. "The operation took place based on intelligence tip-offs," he added.

Posted by: Fred || 01/03/2009 00:00 || Comments || Link || E-Mail|| [382 views] Top|| File under: Iraqi Insurgency
6 long-range rockets seized in Wassit
Aswat al-Iraq: Iraqi security forces seized six long-range rockets that were hidden underground at an area northeast of al-Kut city, a security source from Wassit province said on Friday. "The rockets were found at al-Sada al-Witriya area, 150 km northeast of Kut," the source told Aswat al-Iraq news agency. "The operation was conducted based on intelligence tip-offs," he said. He pointed out that the rockets are "newly made," not giving further details.


Posted by: Fred || 01/03/2009 00:00 || Comments || Link || E-Mail|| [373 views] Top|| File under: Iraqi Insurgency
Iraq suicide bomber kills 23 at tribal lunch
BAGHDAD - A suicide bomber struck a lunch gathering of Sunni Arab tribal leaders on Friday in a town south of Baghdad, killing at least 23 people and wounding 42 others, security spokesman Major-General Qassim Moussawi said. The U.S. military said its initial reports said 21 were killed and 44 were wounded. An Iraqi security source said as many as 30 people died and more than 100 were hurt.

Moussawi said Sheikh Mohammed Abdullah Salih, a leader of the Sunni al-Qaraghouli tribe, hosted the lunch for tribal leaders at his home. The bomber, a relative of the host named Amin al-Qaraghouli, entered through the rear gate of the house and blew himself among the guests, Moussawi said. The sheikh was among the wounded.
Posted by: Steve White || 01/03/2009 00:00 || Comments || Link || E-Mail|| [423 views] Top|| File under:
10 suspects nabbed in Diyala
Aswat al-Iraq: Iraqi army forces arrested 10 suspected members of al-Qaeda network in northern Baaquba city on Friday, a military source said.

"Army forces started an operation in the area of al-Nada, (10 km) southern Mandili, capturing 10 suspected members of al-Qaeda organization on charges of involvement in acts of violence and planting improvised explosive devices in the area," the source told Aswat al-Iraq news agency.

The district of Mandili lies 55 km northeast of Baaquba. "The detainees are under investigative custody now," the source said, not giving more details about the operation.
Posted by: Fred || 01/03/2009 00:00 || Comments || Link || E-Mail|| [377 views] Top|| File under: Iraqi Insurgency
Israel-Palestine-Jordan
Hams begins executing Fatah supporters
Fatah officials in Ramallah told The Jerusalem Post that Hamas militiamen had been assaulting many Fatah activists since the beginning of the operation last Saturday. They said at least 75 activists were shot in the legs while others had their hands broken.

Wisam Abu Jalhoum, a Fatah activist from the Jabalya refugee camp, was shot in the legs by Hamas militiamen for allegedly expressing joy over the IDF air strikes on Hamas targets.

"Hamas is very nervous, because they feel that their end is nearing," a senior Fatah official said. "They have been waging a brutal campaign against Fatah members in the Gaza Strip."

Meanwhile, sources close to Hamas revealed over the weekend that the movement had "executed" more than 35 Palestinians who were suspected of collaborating with Israel and were being held in various Hamas security installations.
Posted by: mhw || 01/03/2009 20:15 || Comments || Link || E-Mail|| [613 views] Top|| File under:
The start of the ground offensive? IDF artillery opens up
For the first time since the operation in Gaza got underway, IDF artillery cannons started to shell targets in the Strip.

IDF artillery cannons began pounding the eastern sector of the Gaza Strip around 4 pm Saturday. Ynet correspondent Ron Ben-Yishai reported that portable artillery batteries are engaging in a heavy bombardment of the area. This is the first time in three years that the IDF has fired artillery shells at Gaza targets.

Most shells are landing in what the Palestinians characterize as the "security zone" adjacent to the Gaza Strip fence. The IDF is targeting rocket launching sites in Jabaliya, Khan Younis, and Beit Hanoun.

Palestinian witnesses said the barrage caused a large explosion in Gaza City. Later, Palestinian sources reported that at least 10 people were killed and dozens injured in a blast in a Beit Lahiya mosque in the northern Gaza Strip.

Meanwhile, Air Force aircraft continued to drop leaflets in Gaza, calling on residents to leave their homes in order to avoid injury. The leaflets dropped Saturday read: "Area resident, as result of the acts undertaken by terror activists in your area against Israel, the IDF is forced to respond immediately and operate in this area. For your own safety, you are asked to leave the area immediately."

Earlier Saturday, the Air Force attacked a vehicle in Khan Younis carrying Hamas officer Muhammad Maaruf and another group member. The two were reportedly killed in the strike. Saturday morning, a senior Hamas commander was assassinated.

This article starring:
Muhammad Maaruf
Posted by: Frank G || 01/03/2009 11:39 || Comments || Link || E-Mail|| [540 views] Top|| File under:
Air strike kills Hamas leader
AN Israeli air strike in the Gaza Strip killed a senior commander of Hamas's armed wing, the Islamist group said today. A week after Israel launched devastating air strikes against the Palestinian enclave with the declared aim of ending Hamas rocket attacks on its southern towns, an end to hostilities remains elusive despite international diplomatic efforts.

The overnight air strike in Gaza killed Abu Zakaria al-Jamal, a senior leader of Hamas's armed wing, the Islamist group said. The Israeli army said only that it carried out a series of air attacks throughout the night.

On Thursday, an Israeli air strike killed another Hamas leader, Nizar Rayyan. Most of Hamas's top officials have gone into hiding, anticipating assassination attempts by Israel.

This article starring:
Abu Zakaria al-Jamal
Nizar Rayyan
Posted by: tipper || 01/03/2009 01:23 || Comments || Link || E-Mail|| [363 views] Top|| File under:
Israeli land attack rebuffed: Hamas
THE armed wing of Hamas says its fighters have repelled a patrol of Israeli special forces troops trying to cross the border into the Gaza Strip. A spokesman for the Ezzedine al-Qassam Brigades told AFP on Saturday that fighters spotted an unspecified number of special forces trying to enter the Shijaiyah border neighbourhood of eastern Gaza City at around 1am on Saturday (1000 AEDT).

He said the fighters fired six mortar rounds at the Israelis, who returned fire with small arms and retreated. He said there were no casualties.

An army spokesman could not immediately comment on the claim.
Posted by: tipper || 01/03/2009 00:49 || Comments || Link || E-Mail|| [421 views] Top|| File under:
Israel set to begin ground war against Hamas in Gaza
Israel is poised to launch a major ground offensive into Gaza tonight after allowing hundreds of foreigners living in the devastated territory to evacuate.

After a week of air strikes that have killed at least 420 Palestinians and left scores of buildings in rubble, the Israeli army was set to fling hundreds of troops and tanks into a blitz to stamp out Hamas's military wing, The Times understands.

Despite the looming onslaught, more Hamas rockets -- which have so far killed four Israelis -- were fired into southern Israel today.

The Islamist group vowed that its attacks, which have lasted for years and which finally provoked the massive Israeli campaign, would not stop. "I call on the resistance to continue pounding Jewish settlements and cities," said Sheikh Abdelrahman al-Jamal at the funeral of a hardline Hamas political leader killed, together with his four wives and 11 children, in an Israeli air strike on his home.

"We will remain on the path of jihad until the end of days."

The funeral was held outdoors because an earlier air raid had smashed the mosque where the service was due to take place. Israel said the building had been used to stockpile weapons.

Among the mounting Palestinian death toll today were three young brothers, aged between seven and 10, who were killed in one of the 30 or so strikes carried out by Israeli warplanes across the strip.

All along the border, Israeli tanks and troops have turned fields into makeshift camps from which to launch their offensive into Gaza. The Government has already mobilised more than 6,000 reserve troops and has given the green light to call up almost 3,000 more.

Artillery barrages were also being fired into the strip while aircraft dropped bombs on open ground that the army will need to cross, and where Hamas has placed mines and dug tunnels to allow its guerrillas to outflank the invaders.

Support for Operation Cast Lead is sky high in Israel, with polls showing that almost 85 per cent of the public backing the campaign.

There is also majority support for expanding it into a ground campaign, despite the dangers of high casualties in an urban battlefield against highly trained and motivated guerrillas waging war on their own turf. Almost 42 per cent of Israelis wanted the army to move in, while 39 percent favoured a continued air campaign.

Hamas has an estimated 15,000 fighters who have used the 18 months that they have controlled the strip to hone their skills and transform a militia into a small army. Hamas's military wing has been waiting for a ground offensive to face the Israeli army in open combat, despite Israel's vast military superiority.

Posted by: Fred || 01/03/2009 00:00 || Comments || Link || E-Mail|| [361 views] Top|| File under: Hamas
Israel Launches Fresh Attacks in Seventh Day of Fighting
Israel bombed a mosque and the homes of at least half a dozen Hamas leaders in the Gaza Strip on Friday and allowed foreign passport holders to leave the ravaged territory, as speculation rose that a ground assault could be imminent.

A day after an airstrike killed a senior Hamas leader -- the first from the militant group known to have died during the Israeli assault -- Hamas continued to launch rockets into Israel, with several missiles landing in the southern city of Ashkelon. No deaths or serious injuries were reported.

Most of the homes of Hamas operatives targeted Friday were apparently empty, though wire services reported that one man was killed in the strikes. On Thursday, cleric Nizar Rayyan, who served as a liaison between Hamas's political and military wings, was killed, along with several members of his family, when an Israeli bomb obliterated a house in the densely packed Jabalya refugee camp north of Gaza City. By late Thursday, the Palestinian death toll was 412, according to health officials in the strip.

Israel's offensive in Gaza, which began last Saturday, has been carried out exclusively by air and by sea. After a day of heavy rain, the weather improved Thursday, and military analysts said Israeli tanks and other vehicles massed on Gaza's border could more easily enter the territory. "The forces are there, and they're ready for anything," said an Israeli military spokeswoman, Maj. Avital Leibovich.

Israel's exact objectives in Gaza remain unclear. Israeli military officials have said they are determined to substantially reduce Hamas's rocket fire. Analysts expect Israel to seek a truce with Hamas on terms more favorable to the Jewish state than the ones under the six-month deal brokered by Egypt that expired in mid-December.

Egyptian Foreign Minister Ahmed Aboul Gheit on Thursday floated the idea of using international monitors, or even armed forces, to ensure that any future cease-fire holds. Israel has indicated it would welcome unarmed international observers.

Although Israel rejected a cease-fire proposal this week, there were signs Thursday that it was stepping up its diplomatic efforts. Foreign Minister Tzipi Livni traveled to France, where officials have been leading an international campaign to persuade Israel and Hamas to hold their fire.

But there is pressure within Israel for the government to continue its campaign, and perhaps topple Hamas altogether. That would almost certainly require a ground operation, which would be likely to raise the death toll substantially on both sides. "There is no way to take Hamas out without going into Gaza. The problem is the price," said Yaakov Amidror, a retired Israeli major general who headed the military's research and assessment division. "My feeling is that we should do it. All the other players in the region are wondering why we are hesitating if we are so strong."

Already, the air campaign has made this the bloodiest conflict in Gaza since Israel seized the territory in 1967. Precision-guided missile strikes have taken a heavy toll on Hamas's police force and its rocket-launching squads. More than 60 civilians have also been killed, according to United Nations estimates.
Posted by: Fred || 01/03/2009 00:00 || Comments || Link || E-Mail|| [368 views] Top|| File under:
Israeli air force strikes 20 Hamas targets
(AKI) - The Israeli Air Force attacked 20 Hamas targets in the Gaza Strip early Friday, on the seventh day of Israel's offensive in the coastal territory. The latest attacks occurred as Hamas leaders urged Palestinians to observe a "day of wrath" and pledged revenge for the assassination of senior Hamas leader, Nizar Rayyan, killed by an Israeli air strike in his home.

Medical officials in Gaza said more than 400 people have now been killed there and the United Nations said at least 100 of them are civilians.

Among the sites targeted by the Israeli Defense Forces in the latest attacks were the headquarters of the military wing of Hamas, a tunnel used to smuggle weaponry, rocket launchers, and weapons manufacturing and storage facilities. The IDF said it would continue its attacks on Hamas and what it called "terror" groups in Gaza.

Two Palestinians were killed and 12 people were wounded in the latest attacks, hospital officials said.

"The IDF will continue to target the Hamas infrastructure and the infrastructure of other terror organisations in Gaza," the IDF said in a statement on its website. "The IDF will not hesitate to strike those involved both directly and indirectly in attacks against the citizens of the state of Israel."

Meanwhile, Hamas spokesman Ismayl Radwan said Palestinians would seek every opportunity to avenge the death of Nizar Rayyan. "After the death of Nizar Rayyan before the Palestinian resistance every opportunity will be used to strike the enemy, including suicide attacks to strike Zionist interests wherever they are around the world," Radwan said, in a statement broadcast on Gaza TV station, al-Aqsa.

"They will be sorry for the crimes that they are committing against our people," he said. "I am calling for all Palestinians, and in particular the Ezzedin al-Qassam Brigades (Hamas' military wing) to vindicate the death of Rayyan and his family."

He also criticised Arab foreign ministers for failing to take any initiatives at the Arab League meeting held in Cairo in the past few days and called on Egypt to open the Rafah border crossing.
Posted by: Fred || 01/03/2009 00:00 || Comments || Link || E-Mail|| [385 views] Top|| File under: Hamas
IAF strikes target Gaza airport; 1 dead, 5 wounded
A Hamas television station said that the IAF on Friday night bombed an airport in the Gaza Strip, Israel Radio reported. One person was reported dead in the attack, and five wounded. Throughout Friday, IAF planes attacked 35 targets in the Strip, including homes of Hamas terrorists, weapons caches, and smuggling tunnels, according to Israel Radio.
Posted by: Fred || 01/03/2009 00:00 || Comments || Link || E-Mail|| [345 views] Top|| File under: Hamas
Gazans brace for Israeli ground invasion as death toll from air attacks reaches 430
Israeli warplanes killed three young brothers and demolished a mosque in Gaza on Friday as Hamas vowed to avenge the deadly weeklong offensive against the impoverished enclave. A missile fired by an Israeli jet slammed into a house in southern Gaza, killing three boys, aged from seven to 10. It was one of more than 40 fresh raids carried out in the overcrowded enclave on Friday.

Since Israel unleashed its air and sea campaign, at least 430 Palestinians have been killed, including 65 children, and 2,250 others wounded, according to Gaza medics. The United Nations has estimated that at least one quarter of all Palestinians killed were civilians.

The bombardment has destroyed dozens of houses and raised heightened fears over the enclave where most of the 1.5 million residents depend on foreign aid.

"The protection of civilians, the fabric of life, the future of the peace talks and of the regional peace process has been trapped between the irresponsibility of the Hamas attacks and the excessiveness of the Israeli response," Robert Serry, UN envoy for the Middle East, told reporters in Occupied Jerusalem.


Robert pro'ly never leaves 'occupied' Jerusalem, so he's not had the experience of having mortar shells and missiles launched at him.

Also on Friday, thousands of Hamas supporters attended the funeral of Nizar Rayan - a firebrand terrorist leader who was killed with his four wives and 11 of his children a day earlier.

Hamas representatives vowed to avenge the death of its most senior official to be killed since the assassination of then-party leader Abdel-Aziz al-Rantissi in 2004. "I call on the resistance to continue pounding Jewish settlements and cities," said Sheikh Abdel-Rahman al-Jamal. "We will remain on the path of jihad."


"We shall have Dire Revenge™!"

A mosque in the northern town of Jabaliya that the Israeli military claimed was a "terror hub" used to stockpile weapons was among the latest targets hit in Israeli raids. Long queues formed outside bakeries and other stores, which only open during the rare hours when electricity is available. The UN emergency food program has begun distributing bread to families caught up in an "appalling" humanitarian situation in Gaza, the agency said Friday.

"The current situation in Gaza is appalling, and many basic food items are no longer available," the World Food Program (WFP) representative in the Occupied Palestinian territories, Christine van Nieuwenhuyse, said in a statement.

The Rome-based agency appealed for $9 million in emergency funds "to meet foreseen additional food needs" as the conflict raged unabated.


We gave at the office ...

"As an emergency response to alleviate the suffering of families living close to areas affected by conflict," the WFP began distributing bread to some 15,000 first-time recipients in Beit Hanun, northern Gaza, Van Nieuwenhuyse said. "This area ... is one of the poorest and most heavily affected by the recent conflict," she added.

Israeli air raids in the Gaza Strip have hampered humanitarian efforts targeting 265,000 people, the statement said. "The scarcity of wheat has meant that the majority of mills and bakeries have stopped working in Gaza, and there is an acute shortage of bread, the staple food," it added.

Max Gaylard, the UN humanitarian coordinator for the Palestinian territories, also weighed in on the crisis. "There is a critical emergency in the Gaza Strip right now ... By any definition this is a humanitarian crisis and more," he said.

"Schools are closed, the population is staying home, Gaza is experiencing a food crisis ... Hospitals and clinics are absolutely overwhelmed," he added. "There probably is an air strike every 20 minutes on average, probably intensifying at night," Gaylard said, adding that rockets fired at Israel by Gaza militants "are indiscriminate and expanding in range."

This article starring:
Abdel-Rahman al-Jamal
Nizar Rayan
Posted by: Fred || 01/03/2009 00:00 || Comments || Link || E-Mail|| [362 views] Top|| File under: Hamas
Sri Lanka
Sri Lankan troops capture Kilinochchi
Sri Lankan forces captured the Tamil Tigers' de facto capital Friday, winning a major victory in a decades-long battle to destroy the ethnic separatists and crush their dream of establishing an independent state.

The rebels, who still control 620 square miles of northeastern jungle -- an area about the size of Los Angeles, swiftly sent the message they would fight on. They carried out a suicide attack near air force headquarters in the capital, Colombo, killing three airmen and wounding 37 other people, authorities said.

Sri Lanka's ethnic minority Tamils have long complained they are treated as second-class citizens, with Sinhalese used as the nation's de facto official language and members of the dominant group traditionally favored for government jobs. They have also accused the government of sending Sinhalese settlers into traditionally Tamil regions to overwhelm them demographically.

The fall of Kilinochchi was a devastating blow to the rebels' dream of establishing a state for Tamils in the northeast after decades of marginalization by governments controlled by the Sinhalese majority.

The rebels had built a massive 10.5 mile-long earth and moat fortification to defend Kilinochchi. Over the past two months, they held off government troops _ with the aid of pounding monsoon rains, in battles that reportedly killed hundreds of fighters.

But Army troops cleared the way into the town Thursday when they captured a key crossroad north of Kilinochchi that allowed them to close in from three directions, the military said.

They said they entered Kilinochchi the following morning with only minimal resistance, an apparent sign the rebels had retreated to their northeastern jungle bases to fight another day, analysts said. The rebel-affiliated TamilNet Web site said the Tamil Tigers had moved their headquarters farther to the northeast before the town fell.

The capture of Kilinochchi was a milestone in a civil war that has killed at least 70,000 people and plagued this Indian Ocean island nation off and on for 25 years. A 2002 cease-fire collapsed in new fighting three years ago, and government forces have pushed deep into the rebels' heartland in the jungles of the north in recent months.

Foreign mediators have called for a political solution to the fighting, saying that warfare will not resolve the underlying tensions between the Tamil minority, which makes up 18 percent of the population, and the Sinhalese majority that accounts for 74 percent of the country.

The Tamil Tigers have been blamed for scores of bombings and suicide attacks and are listed as a terror group by the United States and European Union.

In Washington, State Department spokesman Gordon Duguid described the Tigers as "one of the most notorious and brutal terrorist organizations" but called for a peaceful dialogue to resolve the legitimate concerns of Tamils.

President Mahinda Rajapaksa, who has vowed to destroy the group formally known as the Liberation Tigers of Tamil Eelam, announced the fall of Kilinochchi in a nationally televised speech.


Posted by: Fred || 01/03/2009 00:00 || Comments || Link || E-Mail|| [730 views] Top|| File under:
Who's in the News
48
[untagged]
14
Hamas
3
TTP
3
al-Qaeda
3
Iraqi Insurgency
2
Islamic Courts
2
al-Qaeda in North Africa
2
Govt of Iran
2
Govt of Pakistan
1
al-Qaeda in Pakistan
1
Taliban
1
Pirates
Bookmark
E-Mail Me
The Classics
The O Club
Rantburg Store
The Bloids
The Never-ending Story
Thugburg
Gulf War I
The Way We Were
Bio
Merry-Go-Blog
Hair Through the Ages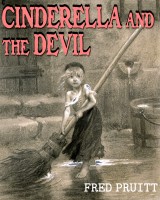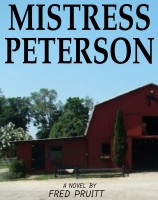 On Sale now!


A multi-volume chronology and reference guide set detailing three years of the Mexican Drug War between 2010 and 2012.

Rantburg.com and borderlandbeat.com correspondent and author Chris Covert presents his first non-fiction work detailing the drug and gang related violence in Mexico.

Chris gives us Mexican press dispatches of drug and gang war violence over three years, presented in a multi volume set intended to chronicle the death, violence and mayhem which has dominated Mexico for six years.
Click here for more information


Meet the Mods
In no particular order...


Steve White
Seafarious
Pappy
lotp
Scooter McGruder
john frum
tu3031
badanov
sherry
ryuge
GolfBravoUSMC
Bright Pebbles
trailing wife
Gloria
Fred
Besoeker
Glenmore
Frank G
3dc
Skidmark
Alaska Paul



Better than the average link...



Rantburg was assembled from recycled algorithms in the United States of America. No trees were destroyed in the production of this weblog. We did hurt some, though. Sorry.
3.83.192.109