Arabia
Festivities continue in Kuwait
At least five Islamist militants have been killed in a clash with security forces in Kuwait, state TV reports. Five police officers are said to have been hurt in the fighting, which was sparked by a raid on a house in the al-Qurain area, south of the capital. Four suspected militants were reportedly arrested during the operation. Amer al-Enezi, identified by state TV as an Islamic militant leader, was among those captured.


Here's your preacher, Fred: Among those detained was Amer Khlaif al-Enezi, a former mosque preacher who is the alleged spiritual leader of militants involved in a series of clashes with security forces this month. His brother Nasser was killed in a gunfight with police on Sunday.


On Sunday, three suspected militants and one policeman were killed in a shoot-out in Kuwait City, where western embassies have warned of new attacks. Earlier in January, four people died in clashes between security forces and alleged al-Qaeda-linked militants, opposed to the presence of western civilians and US soldiers in the oil-rich Gulf state. More than 25 Kuwaiti and Saudi suspects have since been arrested and accused of planning attacks on western targets. The fighting in al-Qurain neighbourhood was sparked by a police raid on a suspected safe-house for militants. Describing the assault as a "spectacular success", Interior Ministry spokesman, Adel al-Hashash, said police were still pursuing militants holed up in several locations in the neighbourhood. The Kuwaiti Interior Ministry had earlier said "there are several wounded and killed from both parties".
A resident of the area told Reuters news agency of heavy fighting. "There has been a lot of gunfire. There's been literally thousands of rounds of ammunition fired," James Busko said.
Three suspected militants and a police officer were killed on Sunday in a similar clash in a residential neighbourhood of Kuwait City popular with foreigners. US and western embassies have told their citizens to be on guard against attacks. Kuwait is a major oil producer and US ally.

This article starring:
AMER AL ENEZI
al-Qaeda in the Arabian Peninsula
AMER KHLAIF AL ENEZI
al-Qaeda in the Arabian Peninsula
NASER AL ENEZI
al-Qaeda in the Arabian Peninsula
Posted by: Steve || 01/31/2005 9:24:01 AM || Comments || Link || E-Mail|| [374 views] Top|| File under:
3 Killed, Wanted Terrorists Arrested in Kuwait Gunbattle
Omar Hasan, Agence France Presse

A policeman, a wanted terrorist and a Bahraini civilian were killed in a gunbattle here yesterday in the third deadly clash this month, as the government vowed to crush terror. "The government reaffirms its determination to crush this deviant group and deter all those who attempt to disrupt the security and stability of our beloved homeland," a Cabinet statement said after the firefight.


Vow as much as you please, but it's not gonna happen until you round up a few holy men...

An Interior Ministry statement said one terrorist and four security men were also wounded in the clashes in the Salmiya district, 20 km east of the capital, after police cordoned off an area in search of wanted terrorists. The wounded terrorist and a third suspect were arrested by security forces who stormed a building where "terrorists" were hiding and a heavy exchange of gunfire took place, the statement said.


I'm not sure about the use of quotes there. They were holed up in a building, they were shooting it out with the coppers. We can prob'ly assume they were terrs...

Interior Ministry spokesman Adel Al-Hashash told state television that the three suspects involved the shootout were among those most wanted by security forces. An AFP correspondent heard grenades and heavy gunfire throughout the hour-long exchange. Two helicopters hovered above the area, with access made off-limits by a massive police presence and armored vehicles. A security source identified the dead terrorist as Nasser Khlaif Al-Enezi, one of those most wanted and a brother of the terror group's alleged leader Aamer Khlaif Al-Enezi.


[Cue Family Affair theme music...]

The suspects had rented a flat on the sixth floor of the 10-story furnished apartment block, the source said. The incident came two weeks after a shootout between terrorists and Kuwaiti security forces left one gunman dead in Umm Al-Haiman. That gunbattle, near the largest US military base in Kuwait, came five days after another clash closer to Kuwait City left two security officers and a Kuwaiti suspect dead. The American, British and French embassies in Kuwait have advised their nationals to avoid certain areas in the country and warned of the danger of more unrest. Kuwaiti authorities have seized arms and explosives in subsequent raids around the country and, according to Interior Minister Sheikh Nawaf Al-Ahmad Al-Sabah, arrested about 15 suspected terrorists. However, an unspecified number, including the group's leader, are still at large while up to 13 have been referred to the public prosecution.

Sheikh Nawaf acknowledged that the terrorists belonged to an "organized group", but the country's national guard chief, Sheikh Salem Al-Ali Al-Sabah, has said some of the group's members were linked to Al-Qaeda. Sheikh Nawaf said on Saturday that Kuwait was in constant touch with Saudi Arabia over the confrontations between their security forces and terrorists.

This article starring:
AAMER KHLAIF AL ENEZI
al-Qaeda in the Arabian Peninsula
NASER KHLAIF AL ENEZI
al-Qaeda in the Arabian Peninsula
Posted by: Fred || 01/31/2005 00:00:00 || Comments || Link || E-Mail|| [370 views] Top|| File under:
Down Under
Counter terrorist authorities swoop after Sydney shooting
Counter terrorism authorities today descended on Sydney's west after a shooting linked to the Iraqi election added to tensions heightened by the historic ballot. Witnesses said two men with guns aimed at a number of cars and shops, and fired five shots during a melee involving 100 people on the main street of Auburn, about 11pm (AEDT) yesterday. Police said four men, including one hurt by a ricocheting shotgun pellet, were treated for minor injuries. They said the shooting followed a clash on Saturday involving protesters from an anti-election group and voters outside a polling booth in Auburn - one of Australia's nine out-of-country polling stations for Iraq's first election in 50 years.

"People involved in the disturbance on Saturday, and last night's incident, have told us that the election has heightened tensions," Superintendent Harding said. "What concerns us is that these heightened tensions have escalated into violence, which is unacceptable. All the security organisations, including counter terrorist organisations, have been taking an active role in managing this." Ahmad Attabi, who voted in the election and had his shopfront blasted, said he thought the attackers were "terrorist people wanting to kill somebody". He said 30 men associated with the anti-election protest walked up Auburn Road and began fighting with men outside his tobacconist store. Mr Attabi, whose two brothers were murdered under Saddam Hussein's regime, said the election was the source of all the weekend's problems.

Iraqi community leader and voter Kamil Alhamid said yesterday's attackers comprised men from Pakistan, Afghanistan, and Lebanon, but not Iraqis. Mr Alhamid, the secretary of the Australian Ahl-Al-Bait Islamic Centre in Auburn, said the group were fundamentalists sympathetic to al-Qaeda and the terrorist group of Abu Musab al-Zarqawi. He said the group's core had been meeting at a mosque a few blocks from his store for more than two years and had taken action in the past against Shiites by posting notices, but this was the first time they'd used guns. Mr Alhamid refused media access to any of the injured men for fear of reprisals.


It's nice to know I live so closely to these kind of people. If I had to guess, i'd say they might have something to do with the Ahlus ul Sunnah group, which is the most radical Islamist group I know of that operate in South West Sydney.



This article starring:
ABU MUSAB AL ZARQAWI
al-Qaeda in Iraq
Posted by: Paul Moloney || 01/31/2005 6:03:17 AM || Comments || Link || E-Mail|| [522 views] Top|| File under:
Europe
ETA Bombs Spanish Hotel, Tourist Injured
DENIA, Spain (Reuters) - A bomb exploded in a seaside hotel in southeast Spain on Sunday, slightly injuring a tourist, after a warning call in the name of the Basque separatist group ETA, officials said. The bomb, the second claimed by ETA in two weeks, was hidden in a backpack and left in a courtyard in the hotel in Denia, near the resorts of Benidorm and Alicante, the Interior Ministry said. About 160 people, including several British tourists, were evacuated before the explosion, but one guest's eardrums were damaged by the blast, a ministry source said.
The blast, which ripped a hole 10 meters by 5 meters (33 ft by 16 ft) in an outside wall and shattered windows, followed a warning call to the Basque roadside assistance authority in the name of ETA, a spokesman there said. "There's a device in Hotel Port Denia, in Denia. In 40 minutes it will explode," the spokesman quoted a woman as saying. "Long live ETA," she added in Basque. The Interior Ministry said the bomb exploded 35 minutes after the call.
Interior Minister Jose Antonio Alonso condemned the attack in a statement saying: "Terrorist attacks will never manage to change ... the government's policy of absolute steadfastness against terrorist violence." Less than two weeks ago a car bomb exploded in a Basque coastal town, injuring a police officer and crushing growing expectations of a cease-fire by ETA, which has killed nearly 850 people since 1968 in a campaign for an independent Basque state.
Posted by: Steve || 01/31/2005 11:03:59 AM || Comments || Link || E-Mail|| [359 views] Top|| File under:
French probe 'Iraqi network' war recruitment
A third suspected Islamic militant arrested in a police sweep against an alleged recruiting ring was placed under investigation Saturday for suspected membership of a network that sent young people to fight in Iraq. The court decision came after two other suspected Islamic militants, Farid Benyettou, 23, and Thamer Bouchnak, 22, were likewise placed under investigation Friday, accused of organising an operation to send volunteers to fight against US-led forces in Iraq. An examining magistrate Saturday placed the third man, 23-year-old Cherif Kouachi, under investigation for criminal association linked to a terrorist enterprise. The three - who all possess French citizenship - were arrested in Paris last Monday and Tuesday together with eight others since discharged from custody.

Benyettou is alleged by investigators to be the mastermind. Kouachi and Bouchnak, believed to be his lieutenants, were planning to take a plane to Syria last Tuesday and to continue from there to Iraq when they were arrested. Court sources said at least seven people out of about a dozen recruited by the network had fought or been killed in Iraq. The sources said the network had allegedly considered violent attacks on French targets, but had never got to the planning stage. The arrests were part of an anti-terrorist investigation launched in France last September after evidence emerged of a so-called "Iraqi network" recruiting Islamic militants in to fight US forces there. Intelligence agents believe there are between 15 and 30 French nationals with the insurgents in Iraq, and that four have been killed in clashes with the US military. The French foreign intelligence service DGSE has identified a Frenchman, named only as Fawzi D., as the head of a group of some 20 Islamic militants in Iraq, officials said.

"We are determined to stop young people going to make Jihad (Holy War) in Iraq because if they come back they will have greatly enhanced prestige, and be in a position to recruit more people to the cause - or even mount terrorist operations," said one official who wished to remain anonymous.

This article starring:
CHERIF KUACHI
al-Qaeda in Europe
FARID BENYETTU
al-Qaeda in Europe
THAMER BUCHNAK
al-Qaeda in Europe
Posted by: Seafarious || 01/31/2005 00:00:00 AM || Comments || Link || E-Mail|| [364 views] Top|| File under:
Court bomb plot suspect to be extradited
Switzerland has agreed to a Spanish request for the extradition of suspected bomb plotter Mohammed Achraf. But Achraf has 30 days in which to lodge an appeal against the decision, the Swiss government said. Spain had earlier requested the extradition of Achraf, an Algerian national who has been held in custody in Switzerland since August. The Spanish authorities suspect him of involvement in plotting to carry out a bomb attack against the country's highest court in Madrid and other landmarks including the Real Madrid stadium in the capital. He has been held in Switzerland over alleged immigration offences, and had earlier sought political asylum in the country.

This article starring:
MOHAMED ACHRAF
al-Qaeda in Europe
Posted by: Seafarious || 01/31/2005 00:00:00 AM || Comments || Link || E-Mail|| [346 views] Top|| File under:
International-UN-NGOs
Weekly Piracy Report - 18 to 24 January 2005
23.01.2005 at 0340 LT at Panjang port, Indonesia. Three robbers armed with long knives boarded a tanker at berth. D/O raised alarm and crew mustered. Robbers jumped overboard and escaped empty handed in a speedboat.

19.01.2005 at 0135 LT at berth no.2, Rio Haina port, Dominican Republic. Two robbers armed with long knives boarded a tanker during cargo operations. Duty a/b raised alarm and robbers jumped overboard and escaped.

16.01.2005 at 0010 LT in posn: 20:39N - 106:51E, Haiphong anchorage, Vietnam. Several robbers boarded a general cargo ship at forecastle. Duty a/b raised alarm and crew mustered. Robbers stole ship's stores and fled in an unlit boat. Port authorities informed.

14.1.2005 at 0430 LT at Nanjing anchorage, China. Three robbers boarded a chemical tanker. They broke padlock on a locker and stole safety equipment. Alert crew raised alarm and robbers escaped in a speedboat. Master attempted to contact local authorities but no response was received.
Posted by: Pappy || 01/31/2005 12:58:59 AM || Comments || Link || E-Mail|| [347 views] Top|| File under:
Southeast Asia
Govt insists captured insurgent is Thai
The Department of Local Administration has confirmed that Doramae Kuteh, also known as Chae Kumae Kuteh, the man arrested in Malaysia last week on suspicion of having been a key mastermind behind the spate of insurgency in Thailand's deep South, is almost certainly the same as Chae Kumae Kute, a Thai national believed to head the Pattani Mujahideen group of insurgents, Interior Minister Bhokin Bhalakula revealed today. "If he's the same man, but holds dual nationality, we will have to see what amendments we need to make", he said, adding that Thailand would have to send evidence to Malaysia, including the suspect's 13-digit ID card number and his fingerprints. Asked about intelligence reports indication that the suspect's son could be preparing to take militant action in the southern border region, Mr. Bhokin said that, according to the Department of Local Administration, his son was possibly living abroad. The arrest of Chae Kumae could represent the capture of one of the most important kingpins behind the country's southern insurgency, which has claimed hundreds of lives since the beginning of last year.

This article starring:
CHAE KUMAE KUTE
Pattani Mujahideen
CHAE KUMAE KUTEH
Pattani Mujahideen
DORAMAE KUTEH
Pattani Mujahideen
Posted by: Seafarious || 01/31/2005 5:04:30 PM || Comments || Link || E-Mail|| [379 views] Top|| File under:
Troops recover bodies of 7 slain MILF rebs
ZAMBOANGA CITY — Seven bodies of suspected terrorists were recovered by government forces as the death toll in the air bombardment of an alleged terror base in Maguindanao rose to 48, the military said yesterday. The remains found late Friday, however, could not easily be identified as "most were mutilated," said Col. Jerry Jalandoni, chief of the 604th Army Brigade based in Datu Piang, Maguindanao.
More casualties from the rebels' side are expected, Jalandoni said, as the airstrikes and artillery barrage launched Thursday hit Butilan Marsh where suspected renegade commanders of the Moro Islamic Liberation Front (MILF) were meeting with Abu Sayyaf leaders and about five to six Jemaah Islamiyah (JI) members. "So far, we have received reports that there were 48 missing fighters who were believed killed in the airstrike, including a certain Commander Aguila," Jalandoni said.
The ground military commander believes the two JI militants reported killed were a certain Dulmatin and Muayha. A military intelligence report also showed that an unidentified Indonesian died in the massive air raid.

Keeping my fingers crossed

The government suffered only one fatality and one slightly wounded. There were no civilian casualties, according to Brig. Gen. Alexander Yano, spokesman for the Armed Forces of the Philippines (AFP), after an inspection of the devastated area by the joint committee on cessation of hostilities with members of the International Monitoring Team (IMT). Military officials said the situation has returned to normal in Datu Piang. Not a single firefight was reported since yesterday morning although Jalandoni said movements from fleeing Abu Sayyaf and radical MILF rebels were monitored. Yano said residents have made their way back into their homes from evacuation centers.

Amid renewed hostilities in Mindanao, President Arroyo has said peace talks with the mainstream MILF does not stop government forces to run after "renegade" guerrillas behind attacks such as the raid on two Army outposts in Mamasapano and Shariff Aguak towns also in Maguindanao on Jan. 9.
The Mamasapano assault was blamed on Abdul Wahid Tondok, a renegade leader of a breakaway MILF faction. The MILF heirarchy has disowned the raid, saying it was not sanctioned. Tondok was believed to be with his men, Abu Sayyaf leaders including chieftain Khadaffy Janjalani and JI members before the terrorist haven in the marshy area of barangay Butilan was bombed. As the identities of those killed remained unclear, the military nonetheless warned Tondok that his days are numbered.
AFP Southern Command (Southcom) chief Lt. Gen. Alberto Braganza called on Tondok to surrender, saying a relentless military offensive against him will not stop. "With the (casualty) figure given on the ground from our intelligence unit, I better advise him (Wahid) to give up because I will not stop running after him and his cohorts," Braganza vowed.
The Southcom chief expressed belief that the Abu Sayyaf, a ragtag extremist group said to have links with the al-Qaeda, has been working with JI forces hiding in the southern Philippines amid reports that the two groups meet occasionally with some renegade members of the MILF. Braganza said last Thursday's gathering of the band of terrorists showed that the JI was indeed training guerrillas in the South. "We have been receiving reports on the training activities being conducted by the JI with the local fighters here," Braganza said. He said the reported death of two JI members from the airstrike "is a big blow" to the Indonesian militants' activity in Mindanao.
The MILF, which has repeatedly denied having ties with the Indonesian-based JI, complains the latest air attack violated its ceasefire agreement with the government. Resumption of formal negotiations are scheduled next month with Malaysia as third party facilitator. Malacañang, however, said it had prior clearance from the joint ceasefire committee and Malaysian-led IMT.
Presidential Spokesman Ignacio Bunye reiterated yesterday in a radio interview the government's policy against terrorism carried out in the Maguindanao military offensive should not disturb the peace process. "Terrorism is our common fight. It is not just a fight of the government but I believe it is also a fight of the MILF," Bunye pointed out. The attack "was not aimed at the MILF," he clarified, but at terrorist cells "that pose a threat not only to national security but to the cause of peace itself." "Very clearly, the objective of the military was to really run after terrorist cells," Bunye stressed.
Nonetheless, MILF spokesman Eid Kabalu said they have filed a protest before the Joint Coordinating Committee on the Cessation of Hostilities against the military for alleged violations of the ceasefire pact. Palace communications director Silvestre Afable Jr., head of the government peace panel, told The STAR yesterday that they are still awaiting official notice from Malaysia as to the specific date when formal talks resume. The Malaysian government, he said, had expressed its "wish" to see a final peace treaty reached by middle of this year.

This article starring:
ABDUL WAHID TONDOK
Abu Sayyaf
ABDUL WAHID TONDOK
Jemaah Islamiyah
COMANDER AGUILA
Moro Islamic Liberation Front
DULMATIN
Jemaah Islamiyah
EID KABALU
Moro Islamic Liberation Front
KHADAFY JANJALANI
Abu Sayyaf
MUAIHA
Jemaah Islamiyah
Posted by: Steve || 01/31/2005 11:24:22 AM || Comments || Link || E-Mail|| [367 views] Top|| File under:
Bali bomb suspect narrowly escapes capture
The Indonesian President says a Malaysian who allegedly played key roles in a series of deadly bombings in Indonesia narrowly escaped a police dragnet recently. Former university professor Azahari Husin has become the most wanted terrorist suspect in Indonesia, accused of building the bombs used in the worst extremist attacks in the country in recent years. "I have always kept track and the police chief from time to time informs me about the development [of the hunt]," President Susilo Bambang Yudhoyono said in an interview with the Koran Tempo daily. "I was told [he] was almost caught but slipped away."

Dr Yudhoyono, also known as SBY, said he had told police to intensify their hunt for Azahari and his Malaysian associate, alleged chief recruiter Noordin Mohammed Top. The President, who was sworn into office last October, has made arresting the pair among his top priorities in his first 100 days in office, but the deadline has passed and the two remain at large. Police said they were close to catching Azahari and Noordin in late 2003. Officers said they had trouble recognising them because they frequently changed their appearances, sometimes disguising themselves as beggars or professors.

This article starring:
AZAHARI HUSIN
Jemaah Islamiyah
Posted by: God Save The World || 01/31/2005 4:57:19 AM || Comments || Link || E-Mail|| [368 views] Top|| File under:
Escaped Abu Sayyaf member gunned down
Soldiers on Sunday killed an Abu Sayyaf bandit who was among those who bolted the Basilan Provincial Jail in April last year. Southern Command chief Lieutenant General Alberto Braganza said Abdulajid Awalal alias Jaid Awalal was killed in an encounter in Sitio (hamlet) Batolareg, Barangay (village) Mahatalang in Sumisip town, Basilan province Sunday at dawn. Colonel Raymundo Ferrer, 103rd Army Brigade commander, said residents earlier reported the presence of Abu Sayyaf bandits inside the rubber plantation of Tumahubong Agrarian Reform Beneficiaries Incorporated. Ferrer said Awalal, who had been convicted for kidnapping, carried a 150,000-peso reward on his head.

This article starring:
ABDULAJID AWALAL
Abu Sayyaf
JAID AWALAL
Abu Sayyaf
Posted by: Dan Darling || 01/31/2005 12:30:21 AM || Comments || Link || E-Mail|| [364 views] Top|| File under:
Iraq-Jordan
Iraq seized 200 suspected insurgents during poll
Iraqi security forces detained more than 200 suspected insurgents, including four Arab foreigners, in a crackdown that helped reduce attacks during Sunday's election, the interior minister said today. "What happened yesterday was the result of the security plans put in place by the Interior Ministry and Iraq's security forces for the election," Falah al-Naqib told reporters. He said 129 suspects had been rounded up near Tikrit, Saddam Hussein's hometown in the Sunni region north of Baghdad, out of a total of 202 detained nationwide. The detainees included two Saudis, an Egyptian and a Yemeni, he said. He said Iraqi security forces had also killed four insurgents in shootouts on polling day.

US and Iraqi security forces enforced draconian measures for the election, shutting down Iraq's borders and airspace, banning civilian vehicles, imposing a dusk-to-dawn curfew and putting tens of thousands of security men on the streets. Suicide bombs and mortar attacks, mostly in Baghdad, killed 35 people, but failed to prevent millions of Iraqis from going to the polls in the first multi-party election in decades. In the week before the election, the government announced the arrest of several senior aides to al Qaeda's leader in Iraq, Abu Musab al-Zarqawi, suggesting it was making inroads against the group that had sworn to turn polling day into a bloodbath. However, some government officials cast doubt on the importance of the arrests, suggesting the announcements were designed to generate pre-election publicity.

This article starring:
ABU MUSAB AL ZARQAWI
al-Qaeda in Iraq
Posted by: Anonymoose || 01/31/2005 8:38:57 PM || Comments || Link || E-Mail|| [579 views] Top|| File under:
al Jizz: Video Seems to Show British Plane Hit in Iraq
EFL



Aljazeera has aired a video showing a purported Iraqi group firing missiles at the British C-130 transport plane which crashed on Sunday afternoon northwest of Baghdad. The video, issued by the military wing of the 1920 Revolution Brigades, also showed an explosion at a distance and what appeared to be the debris of a plane on the ground.

Aljazeera said on Monday it had received a copy of the tape from the group.

Earlier, Ansar al-Islam, an al-Qaida-linked group, posted a statement on a website claiming it downed the Hercule aircraft.

The authenticity of the Ansar al-Islam website could not be verified.

British Defence Secretary Geoff Hoon said in a statement: "We are aware of reports that the aircraft may have been shot down, but we are not in a position to come to any conclusions until the investigation is complete."

The ministry also declined to comment on reports in The Daily Telegraph and Daily Mirror newspapers that members of Britain's elite Special Air Service (SAS) were aboard the flight.

Air Vice-Marshall Tony Mason, a military expert, said the crash, which occurred during a spate of attacks aimed at sabotaging the first democratic elections in Iraq for 50 years, could have been caused by hostile action.

"On the face of it we have a fully serviceable aircraft, we have an extremely competent crew, we have the potential indicator that the first statement said the crash site covered a wide area, which suggests impact in the air rather than the ground," Mason said.

Meanwhile Turkish Prime Minister Tayyip Erdogan has criticised the US for failing to halt what he called Kurdish efforts to dominate the oil-rich city of Kirkuk in northern Iraq.
Posted by: Mrs. Davis || 01/31/2005 7:36:16 PM || Comments || Link || E-Mail|| [385 views] Top|| File under:
Israel-Palestine
Palestinians prepare to take control in West Bank, Hamas shells settlements
Palestinians prepared to assume security control from Israel in four West Bank cities as their leader Mahmud Abbas saw an historic chance for peace, although a lull in violence was broken. The fatal shooting of a 10-year-old Palestinian schoolgirl and retaliatory shelling by Hamas of Jewish settlements in southern Gaza cast a shadow over the burgeoning hopes for a breakthrough in the four-year-old conflict.

The little girl was probably killed by Palestinian reveleres returning from Hajj (and shooting their rifles into the air.)

A senior Palestinian official said the transfer could take place as early as Tuesday if talks with Israel later Monday progressed smoothly. "If we reach agreement tonight (Monday) with the Israeli defence minister (Shaul Mofaz), we expect that the army will withdraw from the four cities tomorrow," said the official, who has been closely involved in the talks with Israeli counterparts. The transfer would take place in Ramallah, Jericho, Tulkarem and Qalqilya, the source told AFP on condition of anonymity.
Mofaz was due to meet former Palestinian security minister Mohammed Dahlan later on Monday to finalise the transfer agreement after holding a similar meeting on Saturday. The two were also expected to discuss Palestinian demands for the release of large numbers of Palestinian prisoners held in Israeli jails. Militant groups such as Hamas, which is meant to be observing a temporary albeit unofficial truce, have indicated they will declare a temporary formal ceasefire if Israel ends its military operations in the Gaza Strip and releases prisoners. The bloodshed has not ceased completely however, with a 10-year-old girl killed on Monday at a United Nations-run school in the southern Gaza town of Rafah. Medical sources said that Nuran Deab died instantly after being shot in the head at the school by Israeli soldiers manning a observation post on the nearby border into Egypt. The armed wing of Hamas said it had responded by firing a total of seven mortars against the settlement of Neve Dekalim and also targeted the nearby Atzmona settlement. An Israeli military spokeswoman reported that six mortar shells had been fired in southern Gaza but without causing injuries.
Posted by: Seafarious || 01/31/2005 4:55:58 PM || Comments || Link || E-Mail|| [384 views] Top|| File under:
Afghanistan/South Asia
Tales From The "Crossfire" Gazette
Jan 30: Three armed cadres of Purba Banglar Communist Party (ML-Janajuddha) were killed in separate crossfire incidents with the police last night. The deceaseds are

Idris Ali

(38), son of late Moniruddin of village Kutubpur in Sadar Upazila,

Ekramul Hoque Shanto

(32), son of Korban Ali of village Moheshpur in Alamdanga upazila and

Hasibul

(37), son of Abu Bakar Siddique of village Nilmonigonj in sadar upazila of the district.

I'm sure they were all fine boys who loved their mothers

Police said, Idris Ali was arrested by Islami University police from Jhaudia village in sadar upazila of Kushtia district on January 27 and was handed over to Chuadanga thana police on January 28. On his confessional statement he was taken to his home to recover arms and ammunition by police-van.

We all know how this is going to turn out.

When they reached near the village Kutubpur, a group of armed cadres opened fire on police-van, police also retaliated. At that time Idris Ali tried to escape from the police. But he was killed in the crossfire. All accomplices of Idris Ali managed to flee.

They always do, leaving no witnesses, just a dead body

Idris Ali was accused in six cases including three murder cases. He was an armed cadre of PBCP ML (Janajuddha). Later police rushed to Idris Ali's house and recovered one pistol and three rounds of bullet.

On the other hand, Akramul Hoque Shanta and Hasibul were arrested by RAB from Dhaka on January 26. Later they were handed over to Alamdanga thana police. On their confessional statement, they were taken to Kalu's house of village Rangpur in Alamdanga upazila of the district by a police-van, when they reached near the village, some armed cadres opened fire on the police, who also returned the fire.

Wow, it's like deja vu, or something!

Akramul Hoque and Hasibul started to run to escape.

"Follow me, Hasibul! It's our only...ouch!"

But they were killed in the encounter. Police recovered two Shot guns and four rounds of bullet from the place of incident. They were accused in 16 cases including 12 murder cases. Two separate cases were lodged with the police. All bodies were taken to Chuadanga hospital for post-mortem.
Posted by: Steve || 01/31/2005 2:17:28 PM || Comments || Link || E-Mail|| [372 views] Top|| File under:
Suicide bomber had Down's Syndrome
Terrorists used a disabled child as a suicide bomber on election day, Iraqi interior minister Falah al-Naqib said today.


to the depths of depravity...and beyond!


In all, 44 people were killed in a total of 38 bomb attacks on polling stations. Police at the scene of one the Baghdad blasts said the bomber appeared to have Down's syndrome. Mr Al-Naqib praised an Iraqi citizen who was killed while preventing one suicide bomber from reaching a crowd of people outside a polling station.


What scum these insurgent "leaders" are. First there was the report of a driver who didn't know he was on a suicide mission (the remote was in another car a safe distance behind), and now this. I can't imagine a lower degree of respect for humanity. Disgusting.
Posted by: PlanetDan || 01/31/2005 12:17:31 PM || Comments || Link || E-Mail|| [846 views] Top|| File under:
The Need for Speed
January 30, 2005: In combat, speed kills. Or saves lives if you happen to be the faster team. In Iraq, American troops have learned the value of drills (exercises that increase speed). These drills are the precise sequence of movements you make in combat situations. The scariest ones involve clearing buildings. You want to hit uncleared rooms so fast that any enemy fighters inside won't have time to react, or will react too slowly to be effective. These same drills have been used to good effect in the hundreds of raids conducted every month. In most cases, there is no one waiting with a weapon, but if there is, it is rare for them to even get a shot off. Speed also limits the ability to hide weapons or documents.

Many troops coming to Iraq thought they had their drills down pretty good. But they found that a little more speed could be a life saver. Fire teams (4-5 troops) can sometimes be seen practicing in their bases. Even marines aboard their amphibious ships, on their way to Iraq, will take over small portions of the ship and practice for hours, in the hope of shaving a second or two off their time. The moves become automatic, and buy you a few seconds for when the unexpected does happen, and you need a few seconds to get out of it alive.

Even non-combat troops have been introduced to battle drills in Iraq. Every soldier and marine gets some exposure to these drills in basic training. If you are assigned to a combat support unit (in a combat unit), there is some refresher training. Just in case. But in Iraq, it became a matter of life and death how well, and how fast you can open fire from inside a truck, or get out of the truck and get in the best position to fight back. The army opened a special school in Kuwait, where non-combat troops can learn how to survive, when they come under fire while driving supply trucks through dangerous areas.

New tactics have been developed as a result of so many troops getting involved in combat. When speed is needed just to get near the building to be cleared, a hummer will be used. The vehicle can approach a building more quickly, and quietly, than an M-2 Bradley. The Stryker, because it's on wheels, is almost as fast, and the Stryker brigades have used their armored vehicles speed and low noise level to quickly get close to targets, before the troops jump out and into the building. Even getting out of a vehicle quickly can be improved with practice. Nothing like a few close calls to generate a lot of enthusiasm for practice, lots of practice.
Posted by: Steve || 01/31/2005 10:23:20 AM || Comments || Link || E-Mail|| [374 views] Top|| File under:
Scan Eagle Changes the War Down Below
January 30, 2005: U.S. Marines in Iraq have had much success with yet another recently developed, low cost ($100,000 per system), UAV. The 40 pound Scan Eagle only has a seven pound payload. But with smaller, cheaper and more effective cameras and electronics, it can carry a vidcam capable of clearly seeing people on the ground, and whether or not they are carrying weapons. The Scan Eagle can stay in the air for 19 hours using only 1.5 gallons of gasoline. It can carry a day, or night vision, stabilized (the image remains locked on the same area, even if the UAV is being buffeted by wind) camera. Using GPS, the UAV can either fly a pre-programmed route, or proceed under operator control. The UAV is launched via a pneumatic catapult, and lands via a fifty foot pole and a "skyhook" system. It has a top speed of 93 kilometers an hour. Development began in 2002, and it entered service in February 2003. Scan Eagle operates from ships as well. The marines have one or more Scan Eagles operating over combat zones, most of the time, to better enable commanders to see where friendly and enemy troops are. The real time images are sent to a commanders laptop, or a large screen LCD. Enemy fighters try to avoid the Scan Eagle by always moving under cover. But this is not always possible, and simply makes their movements more difficult. For marines, having something like Scan Eagle overhead has changed the way battles are fought. Giving commanders a full time "God's Eye View" of the combat area provides the marines with a much better idea of who is where and doing what. Enemy ambushes are much more difficult to set up, and enemy troops get found, and killed, much more quickly.
Posted by: Steve || 01/31/2005 10:14:36 AM || Comments || Link || E-Mail|| [520 views] Top|| File under:
Hand-wringing on Iraq
Iraq 's interim leader called on his countrymen to set aside their differences Monday while jubilant Iraqis sifted through millions of ballots, tallying the results of a vote they hoped would usher in democracy and lead to the departure of 150,000 American troops.


Yeah. Ain'tcha happy for them?

But there were fears that not everyone would accept Sunday's results.


But who expressed those fears - the MSM?


Sunni participation was considerably lower than other groups, a U.S. official said on condition of anonymity.


Sunnis, is it? Oh, y'mean the people the people the terrs live with? Y'think that might have something to do with it?

That raised fears


Again with the fears?




Oh, yasss. I'm so very frightened!

that Sunni radicals who drive Iraq's insurgency could grow ever more alienated.


MORE alienated? WTF - could they BE more alienated? BTW, what do you mean "alienated"? A kid who doesn't call home, that's alienated. People who blow up other people are called TERRORISTS.

I think they're referring to true alienation, not a child sticking his lower lip out. True alienation leads to violence. When that doesn't work it leads to ennui, then to cafard, and finally to slitting of the wrists, which prob'ly also deserves an expensive French name.
Posted by: Spot || 01/31/2005 9:12:08 AM || Comments || Link || E-Mail|| [354 views] Top|| File under:
Australian killed in Iraq crash
The Australian Defence Department has confirmed an Australian man was among at least 10 British military personnel killed in a military plane crash in Iraq today. Paul Pardoel, 35, a former Royal Australian Air Force officer from Victoria, had been serving with the British Royal Air Force and living with his family in the UK for several years. The Defence Department has confirmed he was on board the British Hercules transport plane which crashed about 40 kilometres north-west of Baghdad this morning.

British authorities say at least 10 military personnel are dead but the final toll may rise to 15. Australian consular officials in Baghdad are discussing the incident with British authorities. Mr Pardoel leaves behind his wife Kelly and three young children. His parents, who live in Australia, say their son was due to return home for good in a few months. His mother, Margaret Pardoel, says she cannot believe her only son is gone. "Paul was coming out of the Air Force in July and he was going into something completely different because of the children," she said. "That was very dangerous - too dangerous - and that was his last flight. He wasn't going to be doing any more and he never came back. It's very, very sad."

In other developments:
Iraq remains locked down and under strict curfews and restrictions as an estimated 8 million ballot papers from yesterday's elections are ferried under armed guard to Baghdad to be counted. The Federal Government has revealed it is reviewing the role and number of Australian troops in Iraq after deciding to move diplomatic staff in Baghdad to a coalition military camp.
Posted by: God Save The World || 01/31/2005 4:53:06 AM || Comments || Link || E-Mail|| [364 views] Top|| File under:
Iraqi Insurgency 101
Continued from yesterday, EFL ...


A video obtained by NEWSWEEK shows some of al-Shayea's half-whispered testimony, prompted by the commanding voice of an interrogator. He seems terrified, confused. Yet according to Kamal, the information he supplied offered startling insights into the relentless insurgency that has grown dramatically since U.S. troops toppled the statue of dictator Saddam Hussein on April 9, 2003. Al-Shayea claimed the Iraqi police even had Zarqawi himself under arrest in Fallujah last October, but despite a $25 million reward—and perhaps not knowing whom they had—they let go the most ruthless and notorious killer in Iraq. (According to the deputy minister, security officials who have checked the circumstances now believe that may well be true.)

General Kamal says information supplied by al-Shayea helped Coalition forces round up several of Zarqawi's key lieutenants within a matter of days. Among them is Abu Umar al-Kurdi, real name Sami Muhammad Saeed al-Jafi, a terrorist demolition man who confessed to 32 car bombings over the last two years. Even if Zarqawi continues to elude capture, nailing al-Kurdi was a critical score. It might—just might—eventually help change the course of this war that has seemed to defy political or military solutions, despite last weekend's elections, and despite an enormous toll in blood that included the loss just last week of 31 Americans in a nighttime helicopter crash.

The key to defeating the insurgents, Iraqi officials now believe, is to find ways to separate and eliminate the most radical groups, like Zarqawi's, from those others that may be willing to make peace. (Similar strategies were tried, and succeeded, in Algeria and Egypt in the 1990s.) Taking out a key bombmaker producing Zarqawi's arsenal is a solid step in the right direction. But to understand how this might work, it's important to look at the very beginnings of the insurrection, in those months when the Bush administration first seriously threatened war against Saddam and started massing its troops, but hadn't yet made its move. As the world pondered the question of whether Saddam would give up the weapons of mass destruction that, in fact, he no longer had, he was preparing another kind of surprise for the Americans.
Continued on Page 49

This article starring:
ABU OMAR AL KURDI
al-Qaeda in Iraq
SAMI MUHAMAD SAID AL JAFI
al-Qaeda in Iraq
Posted by: Dan Darling || 01/31/2005 1:59:12 AM || Comments || Link || E-Mail|| [390 views] Top|| File under:
RAF Hercules Crash Update
A senior US military officer in Iraq said the aircraft was on its way to the large US base at Balad, which is used by allied special forces to mount operations in a number of towns inside the so-called Sunni Triangle. It was not immediately clear what caused the crash but the most likely explanation seemed to be that it had been shot down by insurgents. The incident is believed to mark the largest single loss of British personnel since the start of the war, almost two years ago. A "special duties" aircraft would normally carry a crew of five or six. It could carry up to 128 passengers but in a special forces role, a maximum of 70 is more likely.


70 UK SF in one plane over hostile ground? Methinks not. Probably nearer 7.


The Ministry of Defence was unable to say how many people were killed, but Tony Blair confirmed that British servicemen had died including members of the Army. "This country and the wider world will never forget them," he said, in a televised address from Downing Street. "This is the true face of the British Army: brave, committed, professional the world over, doing an extraordinary job on behalf of their country. "Yet again today we see the sacrifice that they make. Our thoughts and prayers are with the families of those who lost their lives today." President George W Bush added his own tribute, saying: "We also mourn the American and British military personnel who lost their lives today." That appeared to suggest that there could have been US special forces on board the aircraft as well. The SAS operates in northern Iraq alongside its American counterparts. The worst loss of life for the SAS since the Second World War was in the Falklands when 18 members were killed.


Another air crash, when a Sea King ditched transferring men between ships in rough weather.


If the aircraft was shot down, it would represent a major success for the insurgents who have been trying to disrupt the Iraqi elections. US aircraft and helicopters have been regularly targeted with shoulder-launched surface-to-air missiles. But although dozens of US helicopters have been brought down, until now no fixed-wing aircraft has crashed as a result of enemy attack.
One US C130 Hercules transport aircraft was hit by a missile last November in the same region and three other fixed-wing aircraft, including a civilian airliner, have been hit by missiles after taking off from Baghdad. But none crashed as a result. RAF Hercules operating in Iraq are fitted with several types of so-called DAS counter-measures against the heat-seeking guidance sensors of the missiles. They are based at Basra International Airport or al-Udeid base in Qatar and make regular "milk run" flights to Baghdad airport with supplies for personnel at the British Embassy and nearby US military headquarters. The only RAF C130s known to operate north of Baghdad are the "special duties" aircraft of 47 Sqn based at Lyneham.
Posted by: Bulldog || 01/31/2005 3:55:20 AM || Comments || Link || E-Mail|| [341 views] Top|| File under:
Afghanistan/South Asia
Taliban may be deported
Senior former Taliban officials arrested in Balochistan and suspected of links to Al Qaeda will be handed over to Afghanistan if nothing can be proved against them, police said on Sunday.

"If nothing is proved against them except living without any legal documents in Pakistan, they will be handed over to the Afghan government for being Afghan nationals," said Pervez Rafi Bhatti, the Quetta police chief. The 17 Afghan suspects were picked up by police in a swoop on Thursday on hideouts in Quetta in Balochistan, which borders Afghanistan and Iran, AFP reported.

AP quoted Bhatti as saying that the police had gleaned "useful" information from the suspects, but he would not give further details.

He said six suspects were released late on Saturday after questioning proved they were Pakistanis with no links with the Taliban.

A security official in Quetta, who asked not to be named, said on Saturday that the Taliban suspects were being interrogated to know where Mulla Omar was hiding.

"The suspects are being questioned about their links to Al Qaeda," Bhatti said.

Investigators have identified one detainee as Mulla Abdur Razzak but on Sunday still could not confirm whether he is the former Afghan interior minister of the same name during the Taliban's rule.

The former deputy governor of southern Helmand province, Mulla Khush Dil, and ex-Kabul police chief Mulla Ibrahim were also among the arrested group.

This article starring:
MULA ABDUR RAZZAK
Taliban
MULA IBRAHIM
Taliban
MULA KHUSH DIL
Taliban
Posted by: Dan Darling || 01/31/2005 12:24:41 AM || Comments || Link || E-Mail|| [335 views] Top|| File under:
More on the Quetta boom
A powerful bomb exploded near the Askari Park, without causing any casualty or damage to property. However, a second blast partially damaged an oil tanker in the Kuchlak suburb of the city.

The bomb disposal squad defused a third bomb planted inside the Askari Park. Capital City Police Officer Pervaiz Bhatti confirmed the incidents, saying that unidentified persons had planted the bomb near the park which exploded at 3am. Another one, weighing 3kg, was planted inside the park which was defused.

About the Kuchlak blast, the police official claimed that a small bomb partially damaged the oil tanker but said it was not a subversive act. He said two private companies had a dispute with each other, and one of them had filed an FIR against the other for the incident.

When asked why blast incidents were on the rise despite tight security measures, he said a key saboteur had been arrested two days ago while 24 suspects had also been taken into custody. "We are investigating the matter from different angles," he said.

About the arrests of suspected Taliban three days ago, Mr Bhatti said that investigators were quizzing six senior Taliban while 11 others had been sent to jail.



He acknowledged that six activists of Jamiat Ulema Islam (JUI-F), who had been held during raids to apprehend the Afghans, had been released the next day.

The CCPO said that if the detained persons, including Maulana Khushdil, Maulana Ibrahim, Mufti Razzak, Mufti Rehmatullah, Maulana Nabi, and Maulana Agha Muhammad, were found to be having no links with Al Qaeda then they would be handed over to the Afghan government.

He said that 17 Afghans were arrested on charges of entering Pakistan without legal documents. Upon completion of the interrogation process, the detained people would be sent back to Afghanistan. He acknowledged that six activists of Jamiat Ulema Islam (JUI-F), who had been held during raids to apprehend the Afghans, had been released the next day.

This article starring:
MAULANA AGHA MUHAMAD
Taliban
MAULANA IBRAHIM
Taliban
MAULANA KHUSHDIL
Taliban
MAULANA NABI
Taliban
MUFTI RAZZAK
Taliban
MUFTI REHMATULAH
Taliban
Posted by: Dan Darling || 01/31/2005 12:22:21 AM || Comments || Link || E-Mail|| [356 views] Top|| File under:
Israel-Palestine
Quraya meets with Palestinian factions
Palestinian Prime Minister Ahmed Qurei held an emergency meeting with leaders of the Palestinian factions in the Gaza Strip on a day Israeli troops shot dead a Palestinian. Quraya has been holding talks with members of the Higher Follow-up Committee for Intifada (HFCI), Aljazeera's correspondent in Gaza reports. Sunday's meeting was the second in less than 24 hours. AFP reports that the talks in Gaza City were part of efforts to reach an agreement for a halt to anti-Israeli attacks.

Political representatives of groups such as Islamic Jihad, the Popular Front for the Liberation of Palestine (PFLP) and the Democratic Front for the Liberation of Palestine (DFLP) took part in the meeting of the HFCI with Quraya. However, the main Islamic radical movement Hamas was not present, with members saying that organisers had not been able to contact them in time.


If you're not there, you're not committed to anything...

"We discussed the prospects for a mutual ceasefire which would see an end to the Israeli violations against us," Quraya said after the meeting. "We also talked about our (Palestinian Authority) contacts with the Israelis and how best to present our case." With deployment of police, there has been a downturn in violence Palestinian Authority President Mahmud Abbas has persuaded the factions to observe a temporary "cooling down" period but wants Israel to match any formal ceasefire declaration by ending its military operations in the occupied territories and starting to release Palestinian prisoners. Nafaz Azzam, a local leader of Islamic Jihad, said that the meeting took place in a positive atmosphere. "We talked about a ceasefire, but everybody, including Abu Alaa (Quraya), agreed that this ceasefire should be not just be from one side and not for free," he said.

This article starring:
NAFAZ AZZAM
Islamic Jihad
Posted by: Fred || 01/31/2005 00:00:00 || Comments || Link || E-Mail|| [361 views] Top|| File under:
Iraq-Jordan
Shiites Turn Out in Force
Lamia Radi, Agence France Presse
Mothers carrying babies and blind men helped by relatives were among thousands of Shiites who rushed to vote across southern Iraq yesterday, driven by fervor to shake off decades of oppression. "I insisted on coming despite my handicap because voting is a religious duty according to Grand Ayatollah Ali Al-Sistani," Iraq's Shiite religious leader, said blind Jawwad Shkeir, 56, as he went to vote in the holy city of Najaf.

Eighty-year-old Mahdeya Saleh, covered from head to toe in a black chador robe, beamed with pride at being part of Iraq's first democratic elections in 50 years. "I was often forced to vote under Saddam Hussein. Today I came freely to choose the candidate of my choice. This is the first and last time in my life," to vote, she said.

Long queues of voters desperate to end those miserable decades began forming outside polling stations from the minute they opened at 0400 GMT. Samir Hassan lost his leg in a Baghdad bombing but that did not stop him voting in Iraq's election yesterday, determined to defy the men who maimed him. "I would have crawled here if I had to. I don't want terrorists to kill other Iraqis like they tried to kill me," said Hassan, 32, at a polling station in western Baghdad.
Posted by: Fred || 01/31/2005 00:00:00 || Comments || Link || E-Mail|| [345 views] Top|| File under:
Iraqi observers see little fraud in election
BAGHDAD: A group that organised 10,000 independent observers for Sunday's Iraqi election said there had been "very little fraud" seen during the historic vote. As polling stations started to close, a spokesman for the Ain (Eye) non-government organisation told a press conference "our observers remarked that in general the elections went ahead in an excellent way and there was very little fraud or violations."

"We have not reported any violations by the electoral commission," Najem al-Rubaie said. He noted that turnout in the Kurdish provinces in northern Iraq had been exceptionally high. "In Sulaimaniyah, we have had problems in two polling centres where electoral commission staff did not allow observers to enter. But we quickly solved this problem," Rubaie said. Even in the ethnic tinderbox of Kirkuk, where attacks against polling stations had intensified in recent days, he reported only minor attacks against one of them. "But the operation continued normally," he said.
Posted by: Fred || 01/31/2005 00:00:00 || Comments || Link || E-Mail|| [343 views] Top|| File under:
Muslim Scholars just hates those Iraqi elections
Iraq's influential Association of Muslim Scholars has told Aljazeera that the low turnout by Sunni Arabs in elections was due to a lack of real choice and military occupation.


As anyone can see, the Kurds and Shiites and Chaldeans and Turkmen had lots of choices and are completely unoccupied...

In an interview broadcast before polling stations closed on Sunday, Muhammad al-Kubaysi said low turnout in places such as Baghdad, Baquba and Samarra could have been prevented if there had been more time to create a genuine election.


"Yeah! You shoulda put the elections off for awhile."
"Like how long?"
"'Bout 30 years should do it..."

"The voter goes to the polling stations not knowing who he is voting for in the first place. There are more than 7700 candidates, and I challenge any Iraqi voter to name more than half a dozen."


There aren't quite that many parties, luckily, and they were voting by slate...

He also criticised the huge number of groups on voting lists in which it was virtually impossible to know who was standing for election and what the candidate's background was.


"Impossible. Simply impossible. Maybe Kurds and Shiites and Chaldeans and Turkmen could cope with it, but not Sunnis."

The AMS spokesman added that it would be wrong for the US to assume that any new government could legitimise the continued US military presence in the region. "The elections are not a solution to the Iraqi problem, because this problem is not an internal dispute to be resolved through accords and elections. It lies in the presence of a foreign power that occupies this country and refuses even the mere scheduling of the withdrawal of its forces from Iraq", he said. Al-Kubaysi said AMS believed political consensus among Iraqi parties could only be reached once the foreign military presence left the country and all parties had to rely on debate rather than use of force.


"And what'll you do for a government until then?"
"The Association of Muslim Scholars could run things until then. Trust us..."

"We have consistently argued that elections can only occur in a democracy that enjoys sovereignty. Our sovereignty is incomplete. Our sovereignty is usurped by foreign forces that have occupied our land and hurt our dignity." Asked whether the influential group was looking to upset a transition to democracy by rejecting elections, al-Kubaysi replied: "These elections ... are a means of establishing the foreign forces in Iraq and keeping Iraq under the yoke of occupation. They should have been postponed."


This article starring:
MUHAMAD AL KUBAISI
Association of Muslim Scholars
Posted by: Fred || 01/31/2005 00:00:00 || Comments || Link || E-Mail|| [718 views] Top|| File under:
Afghanistan/South Asia
Three Al Qaeda suspects arrested
LAHORE: Law enforcement agencies arrested three men here on Sunday for suspected links with Al Qaeda, Geo news channel reported. The three men, arrested on a tip, were accused of working for Al Qaeda, the channel said. They are being interrogated at an undisclosed location.
Posted by: Fred || 01/31/2005 00:00:00 || Comments || Link || E-Mail|| [351 views] Top|| File under:
Pakistan may deport Taliban
Senior former Taliban officials arrested in Balochistan and suspected of links to Al Qaeda will be handed over to Afghanistan if nothing can be proved against them, police said on Sunday. "If nothing is proved against them except living without any legal documents in Pakistan, they will be handed over to the Afghan government for being Afghan nationals," said Pervez Rafi Bhatti, the Quetta police chief. The 17 Afghan suspects were picked up by police in a swoop on Thursday on hideouts in Quetta in Balochistan, which borders Afghanistan and Iran, AFP reported.

AP quoted Bhatti as saying that the police had gleaned "useful" information from the suspects, but he would not give further details. He said six suspects were released late on Saturday after questioning proved they were Pakistanis with no links with the Taliban. A security official in Quetta, who asked not to be named, said on Saturday that the Taliban suspects were being interrogated to know where Mulla Omar was hiding. "The suspects are being questioned about their links to Al Qaeda," Bhatti said. Investigators have identified one detainee as Mulla Abdur Razzak but on Sunday still could not confirm whether he is the former Afghan interior minister of the same name during the Taliban's rule.

This article starring:
MULA ABDUR RAZZAK
Taliban
Posted by: Fred || 01/31/2005 00:00:00 || Comments || Link || E-Mail|| [357 views] Top|| File under:
Clerics are put on tight leash in Multan
MULTAN: The district administration has banned the entry of 26 clerics and outlawed 28 others from making speeches during Muharram to tackle any sectarian incident, while mourners will be under tight screening during Majalis-i-Aza. Arif Nawaz, the district police officer, told reporters on Sunday that public meetings, rallies and demonstrations have also been banned.
Posted by: Fred || 01/31/2005 00:00:00 || Comments || Link || E-Mail|| [357 views] Top|| File under:
Bomb explosions rock Quetta
Two bombs exploded in and around Quetta on Sunday, officials said, the latest in a series of attacks that have targeted government installations and security forces in the region. No injuries were reported. A bomb hidden in a plastic shopping bag went off near a park fence in a northern neighbourhood of Quetta, said Pervez Rafi Bhatti, the city's police chief. The second bomb exploded near a roadside restaurant in Kuchlak, a small town about 20 kilometres north of Quetta, damaging a trolley parked nearby, Bhatti said. No injuries were reported in the blasts. Elsewhere in the province, security forces seized a cache of arms and munitions in a dry stream in Naukundi, said Lt Col Rizwan Malik. No one was arrested and it was not known who dumped the cache there, Malik said. BLA spokesman Mir Azad Baluch claimed responsibility for Saturday's explosions in telephone calls to newspaper offices in Quetta.
Posted by: Fred || 01/31/2005 00:00:00 || Comments || Link || E-Mail|| [363 views] Top|| File under:
Holy Man Bumped Off in Karachi
Two gunmen riding a motorbike shot dead a leading Sunni Muslim scholar and his bodyguard yesterday in Pakistan's restive southern city of Karachi, police said. "Maulana Haroon Al-Qasmi and his guard have been killed in an ambush," city police chief Tariq Jamil told AFP, describing the victim as a noted scholar.


Oh! I'm just devastated! Poor Haroon!

Dozens of angry youths went on the rampage after hearing the news. The rioters attacked a police post, ransacked several shops and burnt tires on roads, witnesses said.
"We have reports of a few violent incidents after the murder. The situation is under control now," Jamil said. Paramilitary rangers had been called in to control the violence.


"After they tapped a few turbans things settled down quick enough..."

Witnesses said Qasmi and his guard were sitting in their car after leaving a mosque where he used to lead prayers in the downtown Tariq Road area when the two men sprayed them with bullets before fleeing.
They died on the way to hospital, Jamil said.


"Hang on, Haroon! We're almost there!"
"Rosebud!"
"Kill the siren, Mahmoud! And stop at the chicken stand. I'm hungry!"

The outlawed Sunni militant outfit Sipah-e-Sahaba Pakistan(SSP) said Qasmi was one of their activists.


Now he's a defunct activist of an outlawed Sunni militant outfit...

"He was a good lawyer and chief of our legal team, which is fighting cases of our workers in the courts," said SSP spokesman Qari Mohammad Shafiq. Qasmi's father Maulana Ishaq Al-Qasmi was shot dead at the same place in 2003, Shafiq said.


Sounds like a family tradition...

President Pervez Musharraf banned SSP in January 2002 but it re-emerged under a new name of Millat-e-Islamia. SSP leader Maulana Azam Tariq, also an MP, was assassinated in Islamabad in October 2003.


To jubilation among some of us...

The murder of a Sunni cleric before the holy Islamic month of Muharram has raised fear of sectarian clashes. "It is a conspiracy to ignite sectarian clashes in the city," said Allama Hasan Turabi, a Shiite cleric.


Uhuh. And where were you on the morning of the 30th, Hasan?



This article starring:
AZAM TARIQ
Millat-e-Islamia
MAULANA HARUN AL QASMI
Sipah-e-Sahaba Pakistan
MAULANA ISHAQ AL QASMI
Sipah-e-Sahaba Pakistan
QARI MOHAMAD SHAFIQ
Sipah-e-Sahaba Pakistan
Posted by: Fred || 01/31/2005 9:54:54 PM || Comments || Link || E-Mail|| [374 views] Top|| File under:
Who's in the News
91
[untagged]
Bookmark
E-Mail Me
The Classics
The O Club
Rantburg Store
The Bloids
The Never-ending Story
Thugburg
RSS Links
Gulf War I
The Way We Were
Bio
Merry-Go-Blog
Hair Through the Ages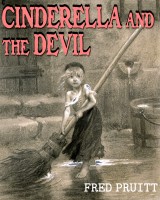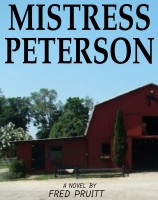 On Sale now!


A multi-volume chronology and reference guide set detailing three years of the Mexican Drug War between 2010 and 2012.

Rantburg.com and borderlandbeat.com correspondent and author Chris Covert presents his first non-fiction work detailing the drug and gang related violence in Mexico.

Chris gives us Mexican press dispatches of drug and gang war violence over three years, presented in a multi volume set intended to chronicle the death, violence and mayhem which has dominated Mexico for six years.
Click here for more information


Meet the Mods
In no particular order...


Steve White
Seafarious
Pappy
lotp
Scooter McGruder
john frum
tu3031
badanov
sherry
ryuge
GolfBravoUSMC
Bright Pebbles
trailing wife
Gloria
Fred
Besoeker
Glenmore
Frank G
3dc
Skidmark
Alaska Paul



Better than the average link...



Rantburg was assembled from recycled algorithms in the United States of America. No trees were destroyed in the production of this weblog. We did hurt some, though. Sorry.
18.206.13.39