Bangladesh
Blasts and opposition protest hit Dhaka
DHAKA: A series of small explosions rocked Bangladesh's capital, Dhaka, injuring about 20 people overnight, ahead of an opposition-led general strike on Thursday. Police and witnesses said unidentified activists threw petrol bombs and other devices on Wednesday night. At least nine passengers were injured when bombs hit two buses in the city, while sporadic blasts injured at least 10 others in Dhaka. Authorities deployed more than 5,000 police and other security forces in Dhaka on Thursday to try to prevent violence during the daylong strike, the latest in a series of opposition-led stoppages.

The main opposition Awami League party and its allies continued a countrywide protest against a grenade attack at a rally late last month, in which five people including a senior Awami leader and former finance minister were killed. Thursday's strike came as the Bangladesh government fumes over the postponement of a South Asian summit, due to start in Dhaka at the weekend. The meeting of leaders from seven South Asian countries was shelved after India's prime minister pulled out because of a political crisis in Nepal and New Delhi's concerns about security in Bangladesh.
Posted by: Fred || 02/04/2005 00:00:00 || Comments || Link || E-Mail|| [276 views] Top|| File under:
Caucasus/Russia/Central Asia
Basayev dead?
Edited for brevity.


An official source confirmed rumors about the killing of infamous Chechen warlord Shamil Basayev. The terrorist was killed in an "incidental" shootout between Chechen and Arab hirelings, a high-ranking Abkhazian official said. The above-mentioned armed clash took place in January. Shamil Basayev and his terrorists supposedly found themselves in the middle of a shootout between a group of Chechen gunmen and international mercenaries. The conflict reportedly occurred because of embezzlement of the funds assigned for "jihad." According to another version, Basayev was killed in one of ongoing never-ending battles with Russian federal troops. This version was particularly discussed in the Chechen diaspora of Azerbaijan, Utro.Ru reports. Spokespeople for Russian special services were not rather enthusiastic in their comments regarding the killing of the Chechen terrorist. It was simply said that the information would have to be checked. It is worth mentioning that it is not the first time, when the Chechen warlord is said to be "killed." Shamil Basayev has already managed to "resurrect" several times.


Don't start ululating just yet... but keep your fingers crossed!



This article starring:
SHAMIL BASAIEV
Chechnya
Posted by: Dar || 02/04/2005 2:38:24 PM || Comments || Link || E-Mail|| [269 views] Top|| File under:
Down Under
Habib 'in terror camp' on 9/11: Government
FREED terror suspect Mamdouh Habib allegedly trained with al-Qaeda and its south Asian offshoot, Lashkar-e-Taiba five times since 1998 and was at an advanced terror course in Afghanistan during the 9/11 attacks, the federal Government has claimed. At least three other alleged terrorists under detention have identified Mr Habib as being present at several of the camps, including the al-Qaeda graduate course he is accused of attending for two months from August 2001. The former Sydney cleaner is also alleged to have been in contact in Afghanistan with the man who once led the terror group's military committee, Mohammed Atef, before he was killed during an air strike in the Afghan capital, Kabul, in late 2001.

He is believed to have met in Afghanistan the one Australian still detained in Guantanamo Bay, David Hicks, and associated with Melbourne man Jack Thomas, who was arrested late last year on terrorism charges. The allegations form the backbone of the federal Government's case against Mr Habib and are in part spelled out in documents tendered to the Administrative Appeals Tribunal in support of a decision to refuse him a new Australian passport. Other material has been gleaned through interviews conducted by The Weekend Australian with two well-placed government insiders, both of whom insist that, despite the alleged terror links, Mr Habib cannot be charged under Australian law.
Continued on Page 49

This article starring:
DAVID HICKS
al-Qaeda
JACK THOMAS
al-Qaeda
MAMDUH HABIB
al-Qaeda
MOHAMED ATEF
al-Qaeda
Posted by: God Save The World || 02/04/2005 1:58:59 PM || Comments || Link || E-Mail|| [316 views] Top|| File under:
Australian terror suspect asks for passport return
"An' I want me gun back, too, dammit!"

Australian terror suspect Mamdouh Habib has applied for the return of his passport, which was cancelled by the Australian government after he was released from US detention. Habib's lawyer, Stephen Hopper, said on Friday the Eygptian-born father-of-four, who arrived home a week ago, had applied to the Security Division of the Administrative Appeals Tribunal for his passport to be returned. "We say ... our client is innocent of any wrongdoing and is unlikely to pose a threat to Australia's national security or the national security of another nation," Hopper told Reuters.


Sure, he can have it back ... but he's got to go to Mauritania. And stay there.

"It's his right as an Australian citizen to have a passport so he can be free to travel if and when he chooses." A spokeswoman for Attorney General Philip Ruddock said Habib's passport had been cancelled following an adverse security assessment. She said the government was aware Habib was seeking the return of his passport.

Dear Sir,

We are in receipt of your letter of the 18th instant.

Sincerely,

Philip Ruddock
Ruddock said last week Habib's travel would be restricted as the United States had an expectation that Australia would prevent his involvement in militant activity. Australia has said Habib would not be investigated as it was not a crime in Australia to be involved with al Qaeda in 2001 but he was still regarded as a security concern and would be kept under strict surveillance.

This article starring:
MAMDUH HABIB
al-Qaeda
Posted by: Steve White || 02/04/2005 00:00:00 || Comments || Link || E-Mail|| [282 views] Top|| File under:
Southeast Asia
Five communist rebels, Muslim gunmen killed in Philippine clashes
ZAMBOANGA CITY, Philippines - Two ranking communist rebels and three Muslim gunmen were killed in separate clashes with government troops in the southern Philippines, the military said on Friday.


Fred, we need a combo pic for these guys: dancing hoaris in verker voman red peasant sacks or something ...

This one? Until I can find one with a little more resolution...
The firefight with the communist guerrillas occurred on the outskirts of Butuan City, 810 kilometres south of Manila, on Thursday, said Lieutenant Colonel Buenaventura Pascual, a military spokesman. Pascual said soldiers were on patrol in the village of Los Angeles when they encountered an undetermined number of rebels, triggering the firefight.

Local communist rebel leader Bandi Mamauag died during the fighting, while a woman guerrilla identified only as Imee, a squad commander, died in hospital from gunshot wounds.

In the southern province of Zamboanga del Sur, troops clashed with Muslim gunmen in the town of Dinas also on Thursday, killing three of them, Pascual said. Troops recovered three high-powered firearms and one pump boat from the armed men. Pascual said the military was uncertain whether the gunmen were affiliated with any of the Muslim rebel and criminal groups that operate in the southern Philippines.
Posted by: Steve White || 02/04/2005 00:00:00 || Comments || Link || E-Mail|| [270 views] Top|| File under:
Syria-Lebanon-Iran
Masked gunmen rob Beirut bank
Masked gunmen robbed a bank in a suburb of Beirut Friday, the national news agency, ANI, said.

Well, now we know where the Paloethugs are going to get their funding

No injuries were reported.
Several gunmen stormed a branch of the Federal Bank in the suburb of Mansourieh, east of Beirut, tossing a hand grenade that did not explode.

But, it got everyone's attention real quick

They forced the cashier to empty his safe which contained $10,000 before they fled in two cars. Security forces rushed to the bank and are reported hunting down the gunmen.
Posted by: Steve || 02/04/2005 9:56:21 AM || Comments || Link || E-Mail|| [283 views] Top|| File under:
Afghanistan/South Asia
Tales From The Crossfire Gazette
Outlaw killed in 'crossfire'
A top cadre of the outlawed Gono Mukti Fouz (GMF) was killed in 'crossfire' between police and members of the extremist outfit in Sailkupa upazila in Jhenidah yesterday. Tipul Biswas, 30, died on the spot during the 'shootout', bringing 21 the number of deaths in such incidents in Jhenidah since November last year.

Acting on a tip off, police raided Padamdi-Sreerampur village at around 3:00am where several GMF cadres were holding a secret meeting.

Lurking in a deserted building hatching dastardly plots, no doubt

Surrounded by police, the GMF cadres opened fire on the law-enforcers. Police said they fired back and Tipul fell in the line of fire. Others escaped after the gunfight that lasted about half an hour, they added.

Funny, the big shots always seem to catch lead poisoning and the gunnies get away. Just the opposite of the turban set.

Assistant Sub-Inspector Nasir and constables Firoz and Sattar were wounded, claimed police, who seized two pipe-guns and six bullets from the spot. Tipul, son of Manowar Hossain of Padamdi-Sreerampur village, was accused of eight criminal charges including four murders and two abductions, police said.

15 injured in clash
At least 15 people were injured, three critically, and the traffic movement on Dhaka-Chittagong highway halted for an hour following a clash between two groups of villagers in the town on Wednesday. Witnesses said two groups of youths were locked in quarrel near Dulamia road over handing over of a youth Nur Kalam Parvez to the police. Parvez was caught red handed while selling stolen iron rods in the area.

"Pssst, wanna buy some iron rods? Top quality, only used once to beat up a little old lady."

When the police, on information, arrested Parvez the clash erupted between his supporters and opponents. Later the people of the nearby villages joined the two groups and attacked each other.

"All right, it's a clash! Let's go beat up somebody!"

Two shops were ransacked and looted and 7/8 vehicles on Dhaka-Chittagong highway were damaged during the clash.

Sounds like Colorado after a college football game



Bandar sramik leader shot at
Feb 3: A prominent worker leader of Chittagong Port and general secretary of the Bandar Samajtantrik Sramik Jote and Jatiya Sramik Jote Chittagong District Committee Yar Ahmed was critically injured when the armed miscreants shot him in his head at Port Connecting road in the city last night.

Sounds like he's a secretary of the local Stevedore's Union. And we know what honest people they are.


Sources said, general secretary of the Bandar Samajtantrik Sramik Jote and Jatiya Sramik Jote Chittagong District Committee Yar Ahmed was returning from Boro Pole area to his house at the port colony at around 9.30 pm last night by a baby taxi. The armed miscreants attacked him when he was crossing the Port New Market area on the Port Connecting road at around 9.40 pm last night. The miscreants shot him in his head. The armed miscreants left the spot by another baby taxi after shooting. Yar Ahmed was critically injured. The mobile police team saw the victim Yar Ahmed when they were crossing the spot after a few minutes of the attack. Police recovered Yar Ahmed when he was crying for help and sent him to the Chittagong Medical College Hospital last night. Later, he was sent to the Combined Military Hospital in Dhaka by a helicopter at around 3.30 pm today as his condition became critical. The Medical sources said, victim Yar Ahmed is now in coma.

Being shot in the head will do that

On the other hand Chittagong Dock Bandar Sramik Jote demanded immediate arrest of the criminals who were involved in the attack. The Srmaik organisations of Chittagong port including Chittagong Dock Bandar Sramik Jote threatened that if the law enforcing agencies fail to arrest the criminals, they would suspend the activities of the Chittagong Port.

"If youse coppers don't git the guys what plugged Yar, we're gonna walk off da docks and shut dis port down! Nobody messes wid dis here union!"



2 cops injured in bombs attack
Two constables of Kotwali thana were injured in a bomb attack in front of Armanitola primary school during the hartal hours yesterday. Miscreants hurled the bomb at Habibur Rahman, 32, and Mohammad Jaru Miah, 40 at about 3pm leaving them badly injured. They were admitted to Dhaka Medical College Hospital.

Posted by: Steve || 02/04/2005 8:30:14 AM || Comments || Link || E-Mail|| [264 views] Top|| File under:
Iraq-Jordan
xinhua: Terrorist Trifecta: Italian female journalist kidnapped in Iraq
Xinhuanet -- An Italian female journalist was kidnapped in Baghdad on Friday, police said. Giuliana Sgrena, a journalist working for I1 Manifesto newspaper, was interviewing people near Baghdad University with her Iraqi colleague, when unknown gunmen kidnapped her from her car. Italian journalist Enzo Baldoni was kidnapped in an area between Baghdad and Najaf on Aug. 20, 2004, and was later killed by his captors of the Islamic Army in Iraq. Another two Italian female humanitarian workers were abducted in Iraq last September, but were released three weeks later. Insurgents have mounted a campaign of hostage-taking and beheading of foreigners to undermine the US-backed interim government.



Xinhua cheesecake: Nicole Kidman, Sharapova
Posted by: Mrs. Davis || 02/04/2005 8:26:23 AM || Comments || Link || E-Mail|| [273 views] Top|| File under:
Iraqi citizens kill 5 terrorists
From Ali's "Free Iraqi" blog, translating an article in Arabic.
Citizens of Al Mudhiryiah (a small town in the "death triangle") were subjected to an attack by several militants today who were trying to punish the residents of this small town for voting in the election last Sunday. The citizens responded and managed to stop the attack, kill 5 of the attackers, wounded 8 and burned their cars.


"93rd Iraq Volunteer Infantry, reporting for duty!"


3 citizens were injured during the fire exchange. The Shiekh of the tribe to whom the 3 wounded citizens belong demanded more efforts from the government to stop who he described as "Salafis".


On the other hand, self-reliance is good, too.
Ali comments:
I believe that this is one of the good outcome of the revolution that took place in the great Sunday. Iraqis realized at that day that they're much stronger than this bunch of psychopaths that are standing in our way to democracy in freedom. . . .
Posted by: Mike || 02/04/2005 6:27:27 AM || Comments || Link || E-Mail|| [908 views] Top|| File under:
Afghanistan/South Asia
Nuggets from the Urdu press
Northern Areas turned 'murtad'
Quoted by daily Insaf, leader of Jamaat Dawa (former Lashkar Tayba) Hafiz Saeed stated that the Northern Areas of Pakistan were being turned apostate (murtad) through the Aga Khan Foundation. He said Pakistan was not Islamic therefore each Muslim should enforce Shariat in his house. He said Hindu, Jews and Christians were active in the garb of NGOs and were being protected by them.

Balochistan to be free in 2006
Writing in Jang, Hamid Mir narrated the story of a Baloch youth who went first to Afghanistan where he met people who thought Balochistan had to be liberated from Pakistan before great quantities of oil and gas were struck there. He was asked to spread literature in Balochistan and one book that he was given to read was The Twin Era of Pakistan by Canada-based Muslim Abul Maali Syed which said that Balochistan would soon become the third largest producer of oil after Saudi Arabia and Kuwait, but it had to be wrested from the clutches of Pakistan. This was to be followed by American and Canadian professors teaching at universities in Balochistan, foreign oil companies operating in the new country with manpower imported from Bangladesh in the large duty-free area from Gwadar to Pasni. In 2006 when this would happen Balochistan would be freed from Pakistan but there would be fighting between the two states and there would be tension in South Waziristan as usual. The Baloch youth was first taken to UAE on an Afghan passport, then to Phuket in Thailand where he was told not to say his namaz because Balochistan would be a secular state. At this point the Baloch youth became alarmed and left the movement.

Bridegroom killed by happy firing
According to Jang, a bridegroom of Kamonke was killed when his close friend fired shots into him because of sheer joy. The baraat belonging to the Bhullar tribe had gone to a neighbouring village. There was much joy on the occasion. A friend of the bridegroom fired his handgun but forgot not to aim it at him. The bride lost consciousness after the incident. The baraat returned in mourning.

Wives three times in a year
Daily Khabrain reported that the NWFP government had decided to allow all prisoners to get their wives to live with them in jail three times in a year to fulfil their sexual needs. This was done in the light of the opinion that men behaved normally if their bodily needs were met. In case the prisoners were married it would be proper to let them unite with them. It would also remove problems of infidelity among wives.

America involved in Balochistan
Writing in Jang, Nazeer Naji stated that there was authentic news that the Baloch youth was being sent to the American-dominated Gulf states where they were being trained for a final 'secular' insurgency in Balochistan. This was what was meant when Chaudhry Shujaat said that a foreign power was involved in Balochistan. The US was not happy with Musharraf over the many things he had promised to do, therefore, the Americans were putting into action their plan of separating Balochistan with its natural resources. Under the new situation the traditional Baloch leadership would become irrelevant. This meant that the state of Pakistan and the sardars would both lose out.
Posted by: Paul Moloney || 02/04/2005 12:09:08 AM || Comments || Link || E-Mail|| [264 views] Top|| File under:
Israel approves prisoner release and pullout from Jericho
JERUSALEM: Israeli Cabinet ministers on Thursday approved the release of 900 Palestinian prisoners - 500 of them next week - and a withdrawal from the West Bank town of Jericho in the coming days, officials said, in a pair of gestures ahead of a regional summit next week. Prime Minister Ariel Sharon's security Cabinet, a senior group of ministers, approved the measures during a four-hour meeting. The ministers approved the release of 500 Palestinian prisoners immediately after next Tuesday's summit, an official in the meeting said on condition of anonymity. An additional 400 prisoners will be freed within three months. In addition, the ministers decided the army would pullout of the West Bank town of Jericho in the coming days, the first of five cities to be vacated by the army in the coming weeks. The ministers also approved the formation of a joint Israeli-Palestinian committee to decide what to do with Palestinian fugitives.
Posted by: Fred || 02/04/2005 00:00:00 || Comments || Link || E-Mail|| [285 views] Top|| File under:
Afghanistan/South Asia
Taliban leafleters held in Khost
KHOST: Afghan police said on Thursday they have arrested a man carrying 500 leaflets signed by a Taliban commander and urging his countrymen to fight against US forces in the country. The Afghan was arrested upon arrival from Pakistan in the southeastern province of Khost on Wednesday, provincial police commander Mohmmad Ayoob told AFP. "The letters signed by Mullah Sayful Rahman call for a jihad (holy war) against the government and coalition forces," the commander said. Mullah Sayful Rahman, who is wanted by the Afghan government and the US-led military, is one of the key Taliban commanders in the violence-hit southeastern region, according to Ayoob.

This article starring:
MULAH SAIFUL RAHMAN
Taliban
Posted by: Fred || 02/04/2005 00:00:00 || Comments || Link || E-Mail|| [289 views] Top|| File under:
Suspects in Ziauddin's murder held: IG
LAHORE: Police has arrested several suspected terrorists allegedly involved in the killing of Shia leader Agha Ziauddin in Gilgit on January 8, Geo news channel quoted the Northern Areas (NAs) inspector general (IG) of police as saying late on Thursday. IG Sakhiullah Khan Tareen told the channel that important developments had been made in the investigation of Agha Ziauddin's murder and that police teams had arrested several wanted terrorists involved in the incident. The Northern Affairs Ministry and Federal Investigation Agency (FIA) officials supported the police in the investigations, the channel quoted the IG as saying. Security had been planned for Muharram and an eye would be kept on troublemakers, he told the channel. Law enforcement agencies would remain on alert during the month, he told the channel. Meanwhile, curfew had been completely lifted in Gilgit, the channel reported.
Posted by: Fred || 02/04/2005 00:00:00 || Comments || Link || E-Mail|| [272 views] Top|| File under:
Militants hit phone and rail lines in Balochistan
Pakistan was rocked by six bomb and landmine blasts targeting key transport, communications and power facilities on Thursday, causing widespread damage and blowing off a soldier's foot. Five of the explosions were in Balochistan. Two railway lines were ripped up in the attacks, including the main line between Quetta and Zahidan in Iran. The track was blown up at Mustung, some 56 kilometres southeast of Quetta, a railway official told AFP. Officials were inspecting the damage, he added. Hours earlier a powerful bomb ripped through the wall of a police station in the same town without causing any injuries, local police chief Salim Lehri said. In the other rail blast a passenger train escaped a possible accident when a pilot engine found part of the track missing at Dera Ghazi Khan, 90 kilometres west of Multan in Punjab. A four-feet stretch had been blown up by a bomb leaving a two-feet deep crater and halting the Chiltan express travelling from Quetta to Rawalpindi, railway police said. Authorities started running the pilot engines to check rail routes last month. All night services in the province were halted in January. In Kohlu, some 340 km southeast of Quetta, militants blew up two microwave telephone masts, officials said.
Posted by: Fred || 02/04/2005 00:00:00 || Comments || Link || E-Mail|| [280 views] Top|| File under:
Indian rebel group offers peace with conditions
GUWAHATI: A powerful rebel group in India's troubled northeast offered on Thursday to hold peace talks with New Delhi to end a four-decade revolt but set conditions unlikely to be accepted by the federal government. The outlawed United National Liberation Front (UNLF), battling for freedom for nearly two million people in the mountainous state of Manipur, said it was willing to "end the conflict once and for all" if New Delhi allowed UN mediation.

A statement from UNLF chief Sana Yaima said authorities should organise a UN-monitored plebiscite in Manipur, replace federal forces with UN peacekeepers and transfer political power as mandated by the referendum. "Now it is up to the government of India to decide and reciprocate our gesture. We will wait for Delhi's response," Yaima said. Formed in 1964, the UNLF says it is waging an armed struggle against New Delhi's "colonial occupation" of the former princely state of Manipur. The group has about 1,200 combatants, including 100 highly trained women guerrillas. The UNLF, the

Peoples Liberation Army

(PLA) and PREPAK, are three major rebel groups active in Manipur. The call by the UNLF comes after that rebel group and the PLA suffered heavy losses in the past three months during campaigns by the Indian military. Arms sourced from gun-runners in Southeast Asian countries had also been seized, an intelligence source said.
Posted by: Fred || 02/04/2005 00:00:00 || Comments || Link || E-Mail|| [268 views] Top|| File under:
Gulf prince's servants rescued from kidnappers
SUKKUR: The police rescued Dil Mir and Abdul Khaliq Baloch, servants of Prince Shaikh Zayed of Abu Dhabi, after a shootout with armed kidnappers in the katcha area of Durrani Mahar police precincts near Kandhkot on Wednesday night. The bandits had kidnapped the two men six days ago. Din Mohammed Baloch, the Jacobabad district police officer, said the police got information that the bandits were planning to shift the hostages from their hideout. A police contingent surrounded the area, where an hour-long shootout took place between the bandits and the police. The bandits fled and left behind the hostages. The police registered a case of kidnapping and shooting at the police, against notorious bandit Sajan Suhriani and members of his gang.


But go ahead and invest lotsa money in Pakland anyway, Prince.
Posted by: Fred || 02/04/2005 00:00:00 || Comments || Link || E-Mail|| [274 views] Top|| File under:
Baitullah to surrender next week
He can't surrender this week. His turban's at the cleaners...
WANA: Wanted tribal Taliban commander Baitullah Mehsud will give himself up to the judicial magistrate of Ladah sub-division in South Waziristan Agency on Monday, a government official said on Thursday. "Baitullah has agreed to surrender on February 7 (Monday)," FATA security chief Brig (r) Mehmood Shah told Daily Times. He said a simple function would mark the militant's surrender to the government. "We hope his supporters will also appear before the judicial magistrate — assistant political agent — of Ladah, Arshad Naveed," Brig Shah said. In Wana, tribal elder Malik Mehsud told Daily Times that Baitullah was not surrendering to the government because he did not need to do this as he was a Pakistani national and being a citizen of this country he had certain rights. "He will come to the February 7 function to prove that he is loyal to Pakistan," the tribal elder added.

This article starring:
BAITULLAH MEHSUD
Wazir Taliban
Posted by: Fred || 02/04/2005 00:00:00 || Comments || Link || E-Mail|| [272 views] Top|| File under:
Afghan police find bodies of 18 taxi drivers
JALALABAD: Afghan police have discovered the bodies of 18 people, believed to have been taxi drivers, buried under a house after being killed for their cars, a senior police official said on Thursday. Six arrested car thieves led police to the house in the eastern city of Jalalabad, said General Abdul Razaq, head of the national security prosecutor's office in the city. "They have identified another house as well, but we haven't searched that yet," Razaq said. "The total number of dead bodies could reach 25." Some of the bodies found had been there for up to two years, he said.
Posted by: Fred || 02/04/2005 00:00:00 || Comments || Link || E-Mail|| [275 views] Top|| File under:
Who's in the News
72
[untagged]
Bookmark
E-Mail Me
The Classics
The O Club
Rantburg Store
The Bloids
The Never-ending Story
Thugburg
RSS Links
Gulf War I
The Way We Were
Bio
Merry-Go-Blog
Hair Through the Ages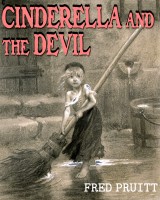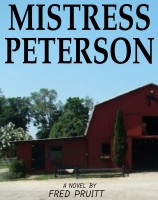 On Sale now!


A multi-volume chronology and reference guide set detailing three years of the Mexican Drug War between 2010 and 2012.

Rantburg.com and borderlandbeat.com correspondent and author Chris Covert presents his first non-fiction work detailing the drug and gang related violence in Mexico.

Chris gives us Mexican press dispatches of drug and gang war violence over three years, presented in a multi volume set intended to chronicle the death, violence and mayhem which has dominated Mexico for six years.
Click here for more information


Meet the Mods
In no particular order...


Steve White
Seafarious
Pappy
lotp
Scooter McGruder
john frum
tu3031
badanov
sherry
ryuge
GolfBravoUSMC
Bright Pebbles
trailing wife
Gloria
Fred
Besoeker
Glenmore
Frank G
3dc
Skidmark
Alaska Paul



Better than the average link...



Rantburg was assembled from recycled algorithms in the United States of America. No trees were destroyed in the production of this weblog. We did hurt some, though. Sorry.
3.83.192.109