Britain
US accuses British charity of 'financing terrorism'
A British charity has been accused by the American government of financing Osama bin Laden, al-Qaeda and the Palestinian terrorist group Hamas. The Islamic Relief Agency (ISRA), which is based in Birmingham and provides aid for orphanages and water wells in countries such as Iraq, Afghanistan and Pakistan, has been designated by the United States treasury as being part of a network of "terrorist" charities that have allegedly "provided hundreds of thousands of dollars to Osama bin Laden".
"... Let's call it the: Islamic Relief Agency"
"Islamic Relief Agency? Won't that give it the initials IRA?"
"I suppose so. Something wrong with that?"
"IRA ... the Irish terrorists! Already been taken..."
"Oh. I can see your point. Might confuse. Hmm. Mmm. Hey! I know, let's add an extra letter - say the 's' from Islamic!"
"... To give ISRA! Genius! Nothing wrong with that, is there?"
"None at all. Good Muslim name if ever I heard one."
"Let's call the London branch ISRA-L."
The Telegraph has also discovered that Yusuf Islam, the singer formerly known as Cat Stevens who was refused entry to America last September because his name was on a security watch list, has previously donated thousands of pounds to the Birmingham charity. The reason for his exclusion has never been publicly revealed, but last night American officials indicated that the entertainer's funding of the ISRA was one of the reasons for him being banned. Mr Islam has always denied financing terrorism. British security services are now investigating the finances of the charity, which last year reported an income of £479,000, and are under pressure from the Americans to freeze the charity's bank accounts.

The concern about the British charity's activities is disclosed in documents published by the US Treasury's office of public affairs. It states that a charity called the Islamic African Relief Agency (IARA), which has its headquarters in the Sudan "was co-founded and financed by Osama bin Laden and is the precursor organisation of al-Qaeda". It says that this charity is linked with, or has interchangeable names, with a number of other charities, including the ISRA in Britain. The US treasury has frozen the assets of the American branch of the IARA, making it a criminal offence for anyone to supply money to any of its offices, and is attempting to persuade other governments to do likewise with branches of IARA and ISRA in their countries.

David Summers, the executive director of the ISRA, whose office is above a tatty second-hand clothes shop run by the charity on a Birmingham high street, said that he was aware of the accusations, but denied any involvement with terrorist organisations. He said that although his charity acts "autonomously", it has had recent financial links with the American branch and others. He had now severed all contact, however, because of the action by the American authorities, even though he thought it "very unlikely" that any of them were involved in terrorism.

Mr Summers said: "The first we knew of this was Dr Evil, the head of the Islamic African Relief Agency in America rang us and said, 'We have a problem'. He is a very meticulous man who has a PhD. I can't imagine he is involved with bin Laden. We used to get about £18,000 a year from them for the sponsoring of orphans. When we realised that the Americans were accusing all the ISRA charities, we had an emergency meeting of our charity's trustees and decided to change our name to Feed the Poor to distance ourselves from the others," he said. "We have broken off our dealings with the other charities too. We also had a meeting with a lawyer who told us that this would filter down to us so it is no surprise to know that the security services are looking at us now. We have nothing to hide though. We are very careful about where our money goes and always see the projects ourselves and ask for photos to prove where the money has gone."

Edin Jahic, 35, a trustee of the charity, confirmed that Yusuf Islam had donated "several thousand pounds" about nine years ago, but said that he had not had any contact with them since. Mr Islam, 56, who changed his name when he converted to Islam in the 1970s after a successful pop music career, was detained overnight and then deported by FBI officers five months ago when his flight from London to Washington was diverted to Maine. An official from the American department of Homeland Security, said: "Mr Islam was barred from the US for making financial contributions to charities with known links to terrorism." Neither Mr Islam nor the Islamic African Relief Agency could be contacted for comment.


Some snipping. More at the link.
Posted by: Bulldog || 02/13/2005 12:12:04 PM || Comments || Link || E-Mail|| [271 views] Top|| File under:
Caucasus/Russia/Central Asia
Blast at US diplomat's home in Georgia's capital
A grenade exploded outside the home of a US diplomat in Georgia's capital late on Friday, an Interior Ministry spokesman said. The US diplomat's wife and child, who were the only people in the house at the time, were unhurt, said spokesman Guram Donadze. The grenade was thrown into the yard of the private house which is in an area near the centre of Tbilisi where many foreigners and diplomats live, he said. It was not clear who carried out the attack. The US embassy made no comment. Robberies and kidnappings of foreigners are common in Georgia, a mainly Christian ex-Soviet state of 5 million people, but there is no history of bombings targeting foreign citizens. Earlier this month three police were killed in a car bombing in the town of Gori, near the breakaway region of South Ossetia. President Mikhail Saakashvili said it was a terrorist act aimed at derailing peace talks with the region.
Posted by: Fred || 02/13/2005 00:00:00 || Comments || Link || E-Mail|| [283 views] Top|| File under:
Home Front: WoT
Two Three Gunmen Open Fire At NY Mall
Please God, this will be bad enough...if it's Jihadis, it's going to be a very bad week.




Update:


A Central New York mall is still under lockdown tonight after gunmen opened fire inside the shopping center. Police say the gunmen entered the Hudson Valley Mall and started shooting this afternoon. Officials say at least five people were shot. One person was shot in the abdomen and was airlifted to Albany Medical Center. One of the gunmen has been taken into police custody as officials continue to search for other gunmen. At this hour police are evacuating employees from the mall and screening them thoroughly as they exit. A Gap employee told Fox News that mall workers and shoppers were told to move and stay in the back room of the store just after the first shots were fired.

A shopper told CNN by phone that when shots were fired the numerous amount of people filling the mall corridors were tripping over each other trying to exit the building. Hudson Valley Mall is in the Town of Ulster near Kingston and is about 50 miles south of Albany. Several law enforcement agencies are searching the mall for any gunmen that may still be at large. Ulster County officials have scheduled a news conference for 6:00pm.
Posted by: Mike Kozlowski || 02/13/2005 5:43:18 PM || Comments || Link || E-Mail|| [393 views] Top|| File under:
Southeast Asia
US-trained soldiers deployed to Jolo
SOUTHERN Command Chief Lt. General Alberto Braganza finally deployed some 40 US-trained soldiers to Jolo Friday as fighting with the combined forces of the Moro National Liberation Front (MNLF) breakaway group and Abu Sayyaf entered on its sixth day. The soldiers were members of the elite Light Reaction Company (LRC), which has been trained by US trainors to fight terrorism in the country.

Meanwhile, the prospect of negotiating a ceasefire agreement with the government appears slim after the military suffered heavy casualties, including an army lieutenant colonel and a marine lieutenant. Certain concerned Muslim sector members who wanted to broker peace in Sulu admitted this Friday. Amina Rasul, the leader of the Philippine Council on Islamic Democracy (PCID), said there is a need for the top leaders of the National Government and the MNLF to intercede to resolve the on-going conflict in the province. She even mentioned the need to tap incarcerated Nur Misuari, still recognized by the renegade MNLF breakaway forces as their true leader, as the best possible solution to end the peace crisis in Sulu. "There was a positive feedback for the military and the Misuari Break-away Forces (MBF) to talk for (a possible ceasefire), but yesterday (Friday), the military changed their mind because of the killing of Lt. Col. Villanueva. It was really a big disappointment for all of us," Rasul revealed in a press conference Friday, at Garden Orchid Hotel (GOH) in Zamboanga City.

My advice? Leave the thug in jug and don't let him talk to his "people." There's not even a tiny chance he wants peace. Just ask Hamas.
The military also reported the death of rebel Commander Basir Bashiri in the Sulu fighting whose group based in Pilas Island, Lantawan, Basilan, reinforced their beleaguered combatants in the war-torn Sulu archipelago. His body, however, was not recovered as his followers reportedly brought his cadaver back to the native island of Pilas for immediate burial. But a former MNLF official, however, said Bashiri was only wounded in the clash and did not perish. Braganza claimed the rebels have now decreased in number from their initial strength of 500 to only about 200 or 300 in the five-day continuous fighting. But the military is checking reports that the rebels are recruiting new members into their group, enticing them of juicy offers, including jobs by the time Misuari will be freed from his prison camp in Taguig, Rizal.

"Yeah! The Abu Sayyaf job market is exploding!"



This article starring:
BASIR BASHIRI
Moro National Liberation Front
NUR MISUARI
Moro National Liberation Front
Moro National Liberation Front
Posted by: Seafarious || 02/13/2005 1:29:11 AM || Comments || Link || E-Mail|| [299 views] Top|| File under:
Syria-Lebanon-Iran
American UAV's amble over Iran
This is the Drudge blurb, you can read the long, detailed WaPo account for more.
The Bush administration has been flying surveillance drones over Iran to seek evidence of nuclear weapons programs and detect weaknesses in air defenses, the WASHINGTON POST is planning to splash on Sunday.

Newsroom sources tell DRUDGE: The small, pilotless planes, penetrating Iranian airspace from U.S. military facilities in Iraq, use radar, video, still photography and air filters designed to pick up traces of nuclear activity to gather information that is not accessible to satellites, the officials said. The aerial espionage is standard in military preparations for an eventual air attack and is also employed as a tool for intimidation.


It's also good, basic intelligence, though WaPo somehow thinks that's evil.

"The Iranian government, using Swiss channels in the absence of diplomatic relations with Washington, formally protested the illegal incursions, according to Iranian, European and U.S. officials."
Posted by: Steve White || 02/13/2005 12:26:27 AM || Comments || Link || E-Mail|| [400 views] Top|| File under:
Iraq-Jordan
Bonds forged in battle create lasting image
Found via Michelle Malkin. EFL - read the whole thing - its very well worth it.


With more than half his blood draining onto an Iraqi battleground, a bullet-riddled Brad Kasal feared he might never again see his family in Afton, Iowa. But the first sergeant's resolve to save a younger Marine lying next to him pushed aside such thoughts. "I was losing consciousness," a recuperating Kasal recalled last week. "I forced myself to stay awake. I was worried about saving him and keeping the enemy at bay."

What happened during the hour or so leading up to that moment is a story of wartime loyalty, bravery, brotherhood.

They were five days into Operation Phantom Fury, the American assault on the insurgent stronghold of Fallujah.

Troops were clearing buildings of terrorists when Kasal spotted a wounded American who said at least three Marines were trapped in a nearby house filled with "bad guys."

Kasal rounded up a crew and led the way.

"I knew it was the toughest fighting we were doing," he would recall.

He entered first to give the Marines more confidence.

He noticed several dead Iraqis on the floor. He pointed two of his men toward a wounded American, then took Nicoll with him to check an "uncleared" room.

Shots burst from an AK-47 assault rifle 2 feet from Kasal. He backed up, then returned fire.

"I stuck my barrel right in his chest, we were that close," said Kasal. "I kept pulling the trigger until he went down . . . then I shot him two more times in the forehead to make sure he was dead."


I bet the MSM wets their pants on this.... but this guy's a hero in my book.


From a staircase behind him came another barrage. "I never even saw it coming," Kasal said.

Round after round after round, nearly cutting his leg in half.

He watched Nicoll get sprayed, too, and saw him bleeding from the midsection.

In spite of his own wounds, Kasal crawled back to help his comrade.

Sliding on his belly, Kasal kicked away the insurgent he had killed and pulled Nicoll into a tiny adjoining room for cover. On the way, he was shot in the buttocks.

Both men were bleeding profusely but protected by a wall. Kasal wrapped a field dressing around Nicoll's leg.

Then came the grenade-exploding just 4 feet away.

Kasal rolled on top of Nicoll, trying to protect him from the blast.

Omahan Mitchell came running into the room to help. He, too, was hit by grenade shrapnel.

At Kasal's behest, Mitchell tended to Nicoll's injuries. Kasal laid his rifle in the doorway - a sign to other Marines that friendly forces were inside - then pulled out his 9 mm for protection.

Mitchell radioed other troops, who came later to pull the wounded Marines out.

The dire circumstances brought together three Marines who had served together in Kilo Company before Kasal shifted to Weapons Company, 3rd Battalion, 1st Marines.

Mitchell calls Kasal the epitome of a Marine. Kasal says he was honored to fight beside a trusted comrade like Mitchell. Both praised the younger Nicoll's courage.

And they did not forget other Marines, who ultimately collapsed the house on remaining insurgents. Mitchell said the two lance corporals shown in the photo pulling Kasal to safety are heroes, too.

"It's crazy what a human body is capable of doing when you actually have meaning to do something," Mitchell said. "You're completely willing to put your life on the line for your fellow Marine."

Shot multiple times in the firefight was yet another Marine with Midlands ties, Cpl. Ryan Weemer. The Fremont, Neb., native had hobbled out to seek help, passing Kasal and Mitchell on their way in.

The final rescue phase of the battle claimed the life of Sgt. Byron Norwood, whose parents were spotlighted during President Bush's State of the Union address.

"He's badly shot up, but he's still got his weapons and he's not quitting," Alexander said of the photograph. "That's the kind of men you want fighting for your country."

Sixty percent of Kasal's blood was shed that day.

"I'll be honest. A couple of times I didn't think I was going to make it out," he said. "I thought I was going to bleed to death."

Separation from his unit during recovery ached more than the wounds, he said. "It's hard to explain - just that bond."

The hospital stay, however, did produce lasting memories. Kasal's father, Gerald, beams over a photo of a special December visitor, President Bush, who met with his son at the National Naval Medical Center in Bethesda, Md.

Kasal plans to retire in 2006, capping two decades of active duty. He wants to get into real estate and settle in Iowa, near the farm where he and four brothers, all of whom served in the military, grew up.


Damn well deserved I'd say!


Retirement will wait, though, until Kasal gets better.

"I want to go out as I came in - healthy and in uniform, with pride."
Posted by: CrazyFool || 02/13/2005 4:10:45 PM || Comments || Link || E-Mail|| [279 views] Top|| File under:
Italians balk at hostage ransom
The Italian foreign minister Gianfranco Fini, whose government has been accused of paying to free hostages in Iraq, has ruled out buying the release of the latest kidnap victim Giuliana Sgrena, a journalist. Sgrena, 57, who works for Il Manifesto, a left-wing newspaper, was seized nine days ago while driving away from a mosque in Baghdad after interviewing Sunni Muslim refugees from Falluja. An unnamed source quoted by the newspaper claimed to have seen her twice since her capture and said she was well. Asked whether his government would agree to a ransom, Fini, 52, said in an interview: "Italy does not have dealings with criminals. Italy is working for her release."

The belief that Sgrena's kidnappers will demand money has gained ground among intelligence officials. In Baghdad, Sabak Kadum, a spokesman for the interior ministry of the Iraqi provisional government, said he was certain that the captors wanted money and was optimistic the journalist would be released. When two Italian aid workers, Simona Pari and Simona Torretta, were freed in September, the Rome government denied paying a ransom. But an Italian intelligence official claimed their release cost $5m, raising fears that this would encourage kidnappers to target Italians.

Silvio Berlusconi, the centre-right prime minister, has indicated a willingness to negotiate for the release of Sgrena. On the day her abduction was announced he said: "Negotiations have begun." Fini, who is from a different party, the National Alliance, said: "What Berlusconi meant to say was that initiatives, rather than negotiations, had begun — political, diplomatic and intelligence efforts to obtain her release." Italy's message, Fini said, was that Sgrena was a journalist and a friend of the Iraqi people who "had always expressed views that were very critical of the presence of multinational forces in Iraq". This showed that those who seized her "did so for reasons that have nothing to do with the Iraqi people". Fini said an appeal for Sgrena's release that he had made on Al-Jazeera, the Arab television station, the day after her capture had had a "positive effect" — "Sunni clerics and politicians had appealed for her freedom". Fini said that Italy still did not know who the journalist's kidnappers were. Statements have been posted on Islamic websites setting two ultimatums for Italy to withdraw its troops and then announcing Sgrena's execution, but Italian officials have dismissed these as unreliable.
Posted by: Bulldog || 02/13/2005 9:11:24 AM || Comments || Link || E-Mail|| [391 views] Top|| File under:
AMS rejects writing constitution
An official spokesperson for the influential Association of Muslim Scholars (AMS) has said that his organisation refuses to help in writing a new Iraqi constitution as long as the country remains under occupation. Dr Muhammad Bashar al-Faithi said a constitution written while an occupying army is in charge of the country will invariably be influenced by the aims of the occupation itself. "Such a constitution will fulfill the aims of the occupation", he told Aljazeera.net. The AMS position is that many Iraqis head to the polls unaware of the implications of their vote, he said, adding that religious and political coercion pushed many to vote. Sunni participation in the 30 January vote was low, due to boycott calls, threat of violence or disaffection with the political process among a community struggling to come to terms with the loss of power.

This article starring:
MUHAMAD BASHAR AL FAITHI
Association of Muslim Scholars
Association of Muslim Scholars
Posted by: Fred || 02/13/2005 12:10:40 AM || Comments || Link || E-Mail|| [269 views] Top|| File under:
Afghanistan/South Asia
More resignations follow Kashmiri militants' threat
Two sensitive districts in held Kashmir went to the polls on Saturday to elect municipal councillors, as some elected Kashmiris resigned after militants' threats. Voting in the two districts of Doda and Udhampur was slow with bad weather keeping most of the people indoors, election officer Deeraj Kumar told AFP from Doda. Four previous rounds of voting have also been incident-free although in the lead up to the vote militants had been bombing rallies and killing candidates, party workers and elected officials in an effort to scuttle the elections. Militants shot dead a frontrunner for the job of mayor of the summer capital Srinagar Wednesday, bringing to four the number of councillors and candidates killed in less than two weeks.
Posted by: Fred || 02/13/2005 00:00:00 || Comments || Link || E-Mail|| [267 views] Top|| File under:
Who's in the News
61
[untagged]
Bookmark
E-Mail Me
The Classics
The O Club
Rantburg Store
The Bloids
The Never-ending Story
Thugburg
RSS Links
Gulf War I
The Way We Were
Bio
Merry-Go-Blog
Hair Through the Ages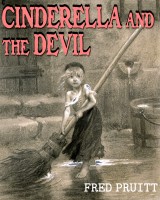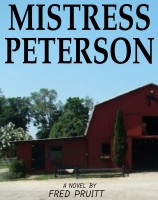 On Sale now!


A multi-volume chronology and reference guide set detailing three years of the Mexican Drug War between 2010 and 2012.

Rantburg.com and borderlandbeat.com correspondent and author Chris Covert presents his first non-fiction work detailing the drug and gang related violence in Mexico.

Chris gives us Mexican press dispatches of drug and gang war violence over three years, presented in a multi volume set intended to chronicle the death, violence and mayhem which has dominated Mexico for six years.
Click here for more information


Meet the Mods
In no particular order...


Steve White
Seafarious
Pappy
lotp
Scooter McGruder
john frum
tu3031
badanov
sherry
ryuge
GolfBravoUSMC
Bright Pebbles
trailing wife
Gloria
Fred
Besoeker
Glenmore
Frank G
3dc
Skidmark
Alaska Paul



Better than the average link...



Rantburg was assembled from recycled algorithms in the United States of America. No trees were destroyed in the production of this weblog. We did hurt some, though. Sorry.
18.206.13.39