Afghanistan
Seven U.S. soldiers wounded after Afghan NATO base attacked
KUNDUZ/KABUL, Afghanistan (Reuters) - Seven U.S. military trainers were wounded on Sunday when a grenade was thrown at their base in northern Afghanistan, police said, as anti-Western fury deepened over the burning of the Koran at a NATO base.


It's all our fault, of course...

Despite an apology from U.S. President Barack Obama, riots raged across the country for a sixth day on Sunday against the desecration of the Muslim holy book at a NATO air base at Bagram. Some protesters hoisted the white Taliban flag.

Posted by: Steve White || 02/26/2012 11:49 || Comments || Link || E-Mail|| [434 views] Top|| File under:
Afghan interior ministry employee sought in NATO killings
Afghanistan's interior ministry has said one of its own employees is suspected in the killing of two senior American NATO officers inside the ministry. Officials had earlier named police intelligence officer Abdul Saboor from Parwan province as the primary suspect behind Saturday's attack.

The suspect, if guilty, would have been the ideal assassin. He was a trusted insider. He worked in the interior ministry, had access to top security intelligence briefings and also had a walkie-talkie on a secure channel. He would have known the most highly sensitive information within the ministry. According to officials, he even knew those who were killed on Saturday.

The interior ministry said in a statement, "An employee has been identified as a suspect and he has now fled. The interior ministry is trying to arrest the suspected individual."

The ministry did not give a name, but other officials said Saboor, 25, was the suspect. He had served in several Afghan ministries and had worked at the interior ministry for some time, with responsibilities for security arrangements and access to top level intelligence briefings and secure radio communication channels.

His family home in the Salang valley area of Parwan province was raided overnight and his relatives in Kabul detained.
Posted by: ryuge || 02/26/2012 08:14 || Comments || Link || E-Mail|| [562 views] Top|| File under:
US apology fails to appease angry Afghans
KABUL: A gunman killed two American military advisers with shots to the back of the head Saturday inside a heavily guarded ministry building, and NATO ordered military workers out of Afghan ministries as protests raged for a fifth day over the burning of copies of the Qur'an at a US army base.

The Taleban claimed responsibility for the Interior Ministry attack, saying it was retaliation for the Qur'an burnings, after the US servicemen — a lieutenant colonel and a major — were found dead on the floor of an office that only people who know a numerical combination can get into, Afghan and Western officials said.

The top commander of US and NATO forces recalled all international military personnel from the ministries, an unprecedented action in the decade-long war that highlights the growing friction between Afghans and their foreign partners at a critical juncture in the war.

The US-led coalition is trying to mentor and strengthen Afghan security forces so they can lead the fight against the Taleban and foreign troops can go home. That mission, however, requires a measure of trust at a time when anti-Western sentiment is at an all-time high.

Afghan Defense Minister Gen. Abdul Rahim Wardak called US Defense Secretary Leon Panetta to apologize for the shooting and offer his condolences, Pentagon press secretary George Little said in a statement released in Washington.


I'm ever so slightly surprised by that. It's like Wardak actually listened to Sarah Palin. I wish Karzai had made the call.

"This act is unacceptable and the United States condemns it in the strongest possible terms," Little said.

Security is tight in the capital, which is covered in snow, and foreigners working at the US Embassy and at international organizations have been banned from leaving their compounds. US officials said they were searching for the assailant, who has not been identified by name or nationality.

The two American service members were found by another foreigner who went into the room, according to the Afghan official. They were shot in the back of the head, according to Western officials. Authorities were poring over security camera video for clues, the Afghan official said.

Taleban spokesman Zabiullah Mujahid identified the shooter as one of their sympathizers, Abdul Rahman. He said an accomplice inside the ministry helped Rahman get inside the compound to kill the Americans in retaliation for the Qur'an burnings.

"After the attack, Rahman informed us by telephone that he was able to kill four high-ranking American advisers," Mujahid said. The Taleban often inflate death tolls and sometimes claim responsibility for killings they did not conduct.

Little, the Pentagon press secretary, said Wardak indicated that President Hamid Karzai was assembling religious leaders and other senior Afghan officials to take urgent steps to protect coalition forces.

US Gen. John Allen, the top commander of US and NATO forces in Afghanistan, met with Afghan Interior Minister Bismullah Khan Mohammadi, who offered both his condolences to the families of the victims and his apologies, Little said.

Afghanistan's interior and defense ministers are expected in Washington next week.

Allen said he recalled all NATO personnel from the ministries "for obvious force protection reasons" but also said the alliance remains committed to its partnership with the Afghan government. NATO forces have advisers embedded in many Afghan ministries. The advisers are helping to develop the ministries so that Afghans can take the lead by the end of 2014, when foreign combat forces are to transfer control of security to Afghan security forces.

At least 28 people have been killed and hundreds wounded since Tuesday, when it first emerged that Qur'ans and other religious materials had been thrown into a fire pit used to burn garbage at Bagram Air Field, a large US base north of Kabul.

President Barack Obama and other US officials have apologized for what they said was a mistake, but their regrets have not quelled the deadly protests.

An Afghan soldier turned his gun on foreign troops, killing two American soldiers, during one riot outside a US base in Nangarhar province on Thursday. It was the latest in a rising number of incidents where Afghan soldiers or policemen, or gunmen wearing their uniforms, have killed NATO forces. Last month, France suspended its training program and threatened to withdraw its forces from Afghanistan a year ahead of schedule after an Afghan soldier shot and killed four French soldiers on a base in the east.

Karzai has said that the Afghan people have a right to protest the Qur'an burnings, but he urged them to demonstrate peacefully and refrain from destroying property. In a statement on Saturday, Karzai urged Afghan security forces to be patient with the protesters.

Hundreds of demonstrators staged peaceful protests in Afghanistan, but ones in Laghman, Kunduz and Logar provinces turned violent.

"The culprits of the burning of the holy Qur'an should be arrested and hanged to death in public," said Mohammad Karim, one of 1,000 protesters who burned tires and threw stones at Afghan police in Mohammad Agha district of Logar province, south of Kabul. "We don't accept it when they say 'We apologize. We apologize.' We don't want Americans here at all."

Laghman provincial police chief Abdul Rahman Sarjang said about 1,000 protesters threw stones at Afghan security forces, smashed windows of government buildings and tried to attack the nearby governor's house in the provincial capital of Mehterlam.

In Kunduz, the capital of Kunduz province in northeastern Afghanistan, more than 1,000 protesters threw rocks at government buildings and a UN office, said Sarwer Hussaini, a spokesman for the provincial police. He said the police fired into the air to try to disperse the crowd. Dr. Saad Mukhtar, health department director in Kunduz, said at least three protesters died and 50 others were injured in the melee.

In a statement, the UN mission in Afghanistan said the UN had deep respect for the Islamic faith and understood why Muslims were upset about the desecration of their holy book, but urged the demonstrators to exercise self-restraint and not let militants use the protests to foment violence.
Posted by: Steve White || 02/26/2012 00:00 || Comments || Link || E-Mail|| [367 views] Top|| File under:
Africa Horn
Iran navy rescues ship from pirates
Azerbaijan, Baku -- Iranian commandos saved an oil tanker from sea pirates, Fars news agency reports.

An Iranian oil tanker was traveling near the Bab-el Mandeb Strait between the Arabian Peninsula and Africa when it was attacked by six pirate vessels. Iranian commandos were able to drive the pirates away after firing on them.


Was this before or after they transferred weapons to the Eritreans?
Posted by: Steve White || 02/26/2012 00:00 || Comments || Link || E-Mail|| [271 views] Top|| File under:
Al-Shabab: Moroccan militant killed by US drone
MOGADISHU, Somalia: Somali militants say that a Moroccan was killed in a strike that a US official said was carried out by an American drone.

The statement Saturday on an Al-Shabab website named the dead Moroccan as Sheik Abu Ibrahim. The statement said two others — including a second foreigner — were killed in the overnight Friday attack.

A US official told The Associated Press the attack was carried out by a drone. Somali officials identified another of the militants killed in the attack as a Kenyan citizen.

Somalia's Al-Shabab counts hundreds of foreign fighters among its ranks. It formally merged with Al-Qaeda this month.
Posted by: Steve White || 02/26/2012 00:00 || Comments || Link || E-Mail|| [276 views] Top|| File under:
Africa North
British war graves desecrated by Libyan Islamists
A furious mob has desecrated dozens of Commonwealth War Graves in a Libyan cemetery amid continuing fury in the Middle East over the burning of the Koran by U.S. soldiers.

Headstones commemorating British and Allied servicemen, killed during World War II campaigns in the Western Desert, lay smashed and strewn across Benghazi Military Cemetery.

Protesters rampaged through site on Friday, despite efforts by America to calm tensions sparked when it emerged U.S. soldiers had burned Muslim holy books in a pile of rubbish at a military base in Afghanistan. White House spokesman Jay Carney sought to counter criticism, telling reporters on board Air Force One: 'It is wholly appropriate, given the sensitivities to this issue, the understandable sensitivities.'

But it appears to have had little affect on sentiment among many in the Middle East.
Posted by: Steve White || 02/26/2012 00:00 || Comments || Link || E-Mail|| [293 views] Top|| File under:
Africa Subsaharan
Suicide car bomber attacks church in Jos
On Sunday, a suicide bomber drove a car filled with explosives into a church in the Nigerian city of Jos, killing two people and injuring 38, and Christian youths beat two Muslims to death in revenge.

A journalist at the scene of the bombing saw two of the bodies, which police said included the suicide bomber, who had slammed his Volkswagen into the church before detonating the explosives.

National Emergency Management Agency (NEMA) spokesman Yushua Shuaib said by text message, "NEMA confirms three dead in suspected suicide car explosion in Jos today, including the bomber whose body was shredded to pieces. As of now 38 victims have been admitted to hospital for treatment. NEMA and the Red Cross have completed evacuation (of the church)."

Another bomb exploded near a church in the Nigerian town of Suleja, outside of the capital Abuja, injuring five people.

In controlled explosions, police detonated two bombs that had been planted at the police barracks in Gombe, a northeastern city that had been largely free of the Islamist violence until this weekend.
Posted by: ryuge || 02/26/2012 08:05 || Comments || Link || E-Mail|| [376 views] Top|| File under:
Arabia
Suicide bombing outside Yemen palace kills 26
A suicide bomber blew up a vehicle outside a presidential palace in southeastern Yemen Saturday, killing 26 elite troops and overshadowing the swearing in of the first new president in Sanaa since 1978, medics and a military official said.

'The bodies of 20 soldiers were taken to the mortuary and there are many others wounded,' a medic had said at the Ibn Sina hospital in the Hadramawt provincial capital Mukalla. Another medic said later that 'six others have died of their wounds.'

A military official said that 'a pick-up truck driven by a suicide bomber exploded at the entrance of the presidential palace in Mukalla' as Abdrabuh Mansur Hadi took the oath of office as president in the capital.

The official said the attack 'carries the fingerprints of Al Qaeda,' adding that the attacker 'could be Mohammed Al Sayari,' a Saudi who is originally from Hadramawt. The same source said that no high-ranking officials were in the palace when the bomber struck.

The palace is guarded by troops of the elite Republican Guard, who are under the command of outgoing president Ali Abdullah Saleh's son Ahmed.

The bombing was followed by an exchange of fire between the soldiers and gunmen, the military official said. Mukalla residents told AFP that gunfire was heard from the area surrounding the Ibn Sina hospital as a medic said that Republican Guard troops were turfing out civilian patients to make room for their wounded.

'Republican Guard troops have surrounded the hospital to guard their men,' the military official said.
Posted by: Steve White || 02/26/2012 00:00 || Comments || Link || E-Mail|| [284 views] Top|| File under:
Home Front: WoT
One year later: Texas terrorism trial near
A year has gone by since a failed Texas Tech chemistry student from Saudi Arabia was arrested on suspicion of planning attacks against the United States.

Khalid Ali-M Aldawsari, 21, is accused of gathering information on possible U.S. targets, such as the Dallas home of former President George W. Bush. Federal agents arrested Aldawsari on Feb. 23, 2011, on a charge of attempted use of a weapon of mass destruction, starting a lengthy legal battle scheduled to go before a jury in April.

His lawyers intend to use an insanity defense at trial, but a federal judge has ruled Aldawsari is presently mentally competent.

Thorough summary of the case so far.
Posted by: ryuge || 02/26/2012 01:05 || Comments || Link || E-Mail|| [280 views] Top|| File under:
India-Pakistan
US envoy complains of Haqqani havens
WASHINGTON: The US ambassador to Afghanistan sent a top-secret cable to Washington last month warning that the existence of enemy havens in Pakistan was placing the US strategy in Afghanistan in jeopardy, The Washington Post reported late on Friday.


Why are we reporting it if it's a 'top-secret' cable?

Citing unnamed US officials, the newspaper said that the cable, written by Ambassador Ryan Crocker, amounted to an admission that US efforts to curtail activities in Pakistan by the Haqqani network, a key Taliban ally, were failing.

In past years, US military officials have argued that the best defence against Pakistan insurgent sanctuaries


Also known as Taliban and ISI strongholds...

was a stronger Afghan army and government, the newspaper report said. But with the US drawdown looming, the need to directly address the sanctuaries seems more urgent.

"The sanctuaries are a deal-killer for the strategy," The Post quoted a senior defence official as saying. The Haqqani network is responsible for some of the larger and more dramatic attacks on Kabul, including one on the US Embassy last year, the paper said.

The group's patriarch, Jalaluddin Haqqani, was a major mujahideen fighter in the CIA-backed effort to expel the Soviets from Afghanistan in the 1980s. He has relinquished control to his son, Sirajuddin, who carries a $5 million US bounty on his head and runs day-to-day operations from the network's Pakistani base in Miranshah, the paper said.

The location has given the Haqqani leadership a measure of protection, according to The Post.


Not from above. There's a drone carrying a Hellfire missile with 'Sirajuddin' written on it...

A good time to trigger it would be soon.
Posted by: Steve White || 02/26/2012 00:00 || Comments || Link || E-Mail|| [285 views] Top|| File under:
Railway tracks bombed in eight Sindh districts
KARACHI: Separatists on Saturday targeted the railway track using low-intensity explosive devices in eight districts of Sindh, affecting the movement of trains for hours. No loss of life was, however, reported.

Irshad Baig, a spokesman for Pakistan Railways, told Daily Times that at least 13 small blasts were reported on the railway line in different areas, including Bin Qasim, Karachi, Hyderabad, Jamshoro and Sukkur. The track in Karachi's Bin Qasim area was targeted at two separate locations. Officials from the Bomb Disposal Squad said that two low-intensity bombs of less than 100 grammes had been used in the Bin Qasim attack. The train service from Karachi was restored within three hours after the blasts.

The officials said the blasts in other districts were more intense than that of Karachi's. Law enforcement agencies rushed to the spot and found a letter written by the Sindhu Desh Liberation Army from near the blast site. The organisation says it aims to secure the rights of Sindhis and calls for an autonomous status for Sindh. Police sources said the outfit has claimed responsibility for all the blasts, adding that the group said the Balochistan issue was being taken up both nationally and internationally whereas "we are also a deprived and suppressed nation". "The struggle… will not be stopped until the independence of Sindh," the communiqué read.
Posted by: Steve White || 02/26/2012 00:00 || Comments || Link || E-Mail|| [359 views] Top|| File under:
Three gas pipelines blown up in Dera Bugti
QUETTA: Three gas pipelines were blown up in Pirkoh area of Dera Bugti on Saturday, disrupting gas supply to purification plant. According to official sources, unidentified militants planted explosive materials along three gas pipelines, which were supplying gas to the purification plant and detonated it with a remote control. As result, the gas pipelines were blown up and gas supply to the plant was suspended.

A heavy contingent of security forces reached the sites soon after the explosion and threw a cordon in the area.

"Three gas pipelines were blown up in Pirkoh area," an official from Dera Bugti confirmed. The law enforcement agencies have launched a manhunt in the area.
Posted by: Steve White || 02/26/2012 00:00 || Comments || Link || E-Mail|| [271 views] Top|| File under:
Mortar shell kills 3 children in Bara
LANDIKOTAL: Three children, two girls and a boy, were killed when a mortar shell landed at their house in Akakhel area of tehsil Bara, local sources said on Saturday. The sources said that a mortar shell fired from an undisclosed place on Friday night hit the house of Muhammad Ali, killing his two daughters and son on the spot. Ali's wife, two sons and a daughter were injured in the incident, they said. The locals retrieved the bodies from the debris of the house and shifted the injured to a nearby health centre.

It is important to mention here that similar incidents had occurred in the past in Bara, causing human and property loss.
Posted by: Steve White || 02/26/2012 00:00 || Comments || Link || E-Mail|| [294 views] Top|| File under:
Southeast Asia
2 guerrillas, 2 kids killed in clash with Philippine army
The Philippine army says two communist rebels and two children were killed in a clash between troops and the rebels in the northeast.

Lt. Col. Epimaco Macasilang says he deployed a platoon of soldiers to check reports of the presence of New People's Army guerrillas Saturday in a remote village in Camarines Norte province. He said that about 15 rebels opened fire from a hut and a nearby hill as the soldiers approached, leading to an exchange of gunfire.

Maj. Angelo Guzman said that after the guerrillas withdrew, soldiers found the bodies of two rebels and two brothers, aged 10 and 7, in the hut. An investigation is under way to determine who may have shot the boys, thought to be children of one of the guerrillas.
Posted by: ryuge || 02/26/2012 00:26 || Comments || Link || E-Mail|| [269 views] Top|| File under:
Syria-Lebanon-Iran
Syria to 'vote' today
Despite the bloodshed, Syrian President Bashir Assad is staging a referendum on Sunday on a new constitution which he says will pave the way for a multiparty parliamentary election within three months.

The opposition has called for a boycott of the vote, deriding Assad's reform pledges and demanding he step down.

Turkey's Foreign Minister Ahmet Davutoglu questioned how the vote could take place in the midst of so much violence.

"On one hand you say you are holding a referendum and on the other you are attacking with tank fire on civilian areas. You still think the people will go to a referendum the next day in the same city?" he asked, at a news conference in Istanbul.

Davutoglu, whose country has turned strongly against its former friend since the Syrian revolt began in March, said Syria should accept an Arab League plan that calls on Assad to quit.
Posted by: Steve White || 02/26/2012 00:00 || Comments || Link || E-Mail|| [291 views] Top|| File under:
World is failing Homs victims
BEIRUT: The Syrian military took its bombardment of the rebel-held Baba Amro district of Homs into a fourth week on Saturday as the Red Cross tried to evacuate more distressed civilians from the city.

At least 18 people were killed in Homs and elsewhere in Syria, according to the Syrian Observatory for Human Rights.

Deploring the outcome of an international "Friends of Syria" conference, opposition activists said the world had abandoned them to be killed by forces loyal to President Bashar Assad.

"They (world leaders) are still giving opportunities to this man who is killing us and has already killed thousands of people," said Nadir Husseini, an activist in Baba Amro.

The International Committee of the Red Thingy Cross (ICRC) said it had resumed negotiations with the Syrian authorities and the opposition to enable more civilians to be brought to safety. Husseini said people in Baba Amro were suspicious of the ICRC's local partner, the Syrian Arab Red Moon-Shaped Thingy Crescent, and did not want to work with a group "under the control of the regime."

The ICRC denied this, saying the Syrian Red Moon-Shaped Thingy Crescent was an independent organization. "Their volunteers are risking their lives on a daily basis to help everyone with no exceptions," ICRC spokesman Hicham Hassan said in Geneva. The ICRC said the Syrian Red Moon-Shaped Thingy Crescent had evacuated a total of 27 people from Baba Amro on Friday.

Activists in Homs described Friday's Friends of Syria meeting in Tunisia as a failure that had brought them no relief.

"I don't really care about the Tunis conference. All I care about is getting help for my family in the besieged areas," said Waleed Fares, contacted from Beirut. "The political calculations are not the same as the calculations for us revolutionaries."

A video uploaded by activists in Homs' Khalidiya district showed crowds at a funeral, shouting "We swear to God we will not be silent about our martyrs." In the background, clouds of smoke were rising from buildings that activists said had been hit by shell fire.

Civilians are enduring desperate conditions in Baba Amro.

"We have hundreds of wounded people crammed into houses," the activist Husseini said. "People are dying from lack of blood because we just don't have the capability of treating everyone."

The Tunis conference of Western, Arab and other countries was intended to ratchet up diplomatic pressure on Assad to end an almost year-long crackdown on opponents of his 11-year rule in which thousands of Syrians have been killed.

But to beleaguered Syrians the speeches seemed remote. A doctor in the restive town of Zabadani said: "I'm really frightened that after all these efforts we will still end up like Hama in 1982, killed while the world waits and watches."

"The people of Zabadani resent what happened in Tunis," said the doctor. "We need them to arm the revolution. I don't understand what they are waiting for. Do they need to see half the people of Syria finished off first?"

Posted by: Steve White || 02/26/2012 00:00 || Comments || Link || E-Mail|| [361 views] Top|| File under:
Who's in the News
55
[untagged]
Bookmark
E-Mail Me
The Classics
The O Club
Rantburg Store
The Bloids
The Never-ending Story
Thugburg
RSS Links
Gulf War I
The Way We Were
Bio
Merry-Go-Blog
Hair Through the Ages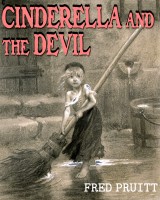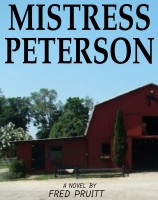 On Sale now!


A multi-volume chronology and reference guide set detailing three years of the Mexican Drug War between 2010 and 2012.

Rantburg.com and borderlandbeat.com correspondent and author Chris Covert presents his first non-fiction work detailing the drug and gang related violence in Mexico.

Chris gives us Mexican press dispatches of drug and gang war violence over three years, presented in a multi volume set intended to chronicle the death, violence and mayhem which has dominated Mexico for six years.
Click here for more information


Meet the Mods
In no particular order...


Steve White
Seafarious
Pappy
lotp
Scooter McGruder
john frum
tu3031
badanov
sherry
ryuge
GolfBravoUSMC
Bright Pebbles
trailing wife
Gloria
Fred
Besoeker
Glenmore
Frank G
3dc
Skidmark
Alaska Paul



Better than the average link...



Rantburg was assembled from recycled algorithms in the United States of America. No trees were destroyed in the production of this weblog. We did hurt some, though. Sorry.
34.203.225.78