Brutal Afghan Winter Kills 35 Afghan Children in Northeast
[An Nahar] Severe cold weather has killed 35 children in the past two days in northeastern Afghanistan, an official said Monday.

The children died in four remote districts of Badakhshan province after the roads to districts were closed by heavy snow.

"Thirty five children died as a result of pneumonia caused by severe weather in Badakhshan in the past two days," Dr. Noor Khawrin a provincial public health official told Agence

La Belle France

Presse.

"We have only been able to set up some emergency mobile clinics recently to help the kids there."

Afghanistan, a landlocked and mountainous country, has suffered its coldest winter in 15 years.

On February 19, the public health ministry said the severe weather had killed almost 40 children in the country over the course of one month.

More than half came from refugee camps on the outskirts of Kabul, which house thousands of Afghans fleeing war and Taliban intimidation in southern Afghanistan, according to officials.

Posted by: Fred || 02/28/2012 00:00 || Comments || Link || E-Mail|| [348 views] Top|| File under:
Taliban bomber kills nine at Afghan Nato base
[Dawn] A Taliban suicide

car boom

er targeting NATO


...the North Atlantic Treaty Organization. Originally it was a mutual defense pact directed against an expansionist Soviet Union. In later years it evolved into a mechanism for picking the American pocket while criticizing the cut of the American pants...


troops at an airport in eastern Afghanistan killed nine people on Monday, on a seventh day of violence over the burning of the Koran at a US airbase.

The

bully boyz

also said they were behind an attempt to poison foreign troops, as the

corpse count

from unrest and protests that spread to even usually peaceful parts of the war-ravaged country hit about 40.

Six civilians, an Afghan soldier and two local guards were killed in the

kaboom

on the military base at Jalalabad airport, but NATO troops

beat feet

unhurt.

The Taliban said it was

Dire Revenge™

for the
Koran burning.


...One of the basic tenets of Islam is that once a Koran has been printed it is expected to last for all time, no matter how old, ratty, and smelly other, lesser holy books may become. Should it actually become necessary to put a Koran out of its misery there is a ritual that includes extensive charivari, featuring long drawn-wailing and head bonking, ritual wife beating, and the sacrifice of dozens of women's noses and pubic lips. When the actual disposal has been completed there is a prescribed period of celebratory gun sex with the expectation of a minimum of two hundred casualties. Should actual infidels dispose of a Koran, Islamic custom calls for three weeks of rioting and a minimum of three dozen dead...



Posted by: Fred || 02/28/2012 00:00 || Comments || Link || E-Mail|| [293 views] Top|| File under: Taliban
Africa Horn
EU Extends Somalia Anti-Piracy Mission
[An Nahar] EU foreign ministers on Monday extended the bloc's Somali anti-piracy mission Atalanta until December 2014, but did not act on plans to attack pirate gangs on land as well as at sea.

Ministers "agreed to extend the mandate of EU-NAVFOR Atalanta until December 2014", a statement said as talks focused on Syria and Serbia began in Brussels.

Diplomatic sources last week said discussions were being held on fine-tuning "an enlargement of the area of operations of the anti-piracy mission to the beach", but there was no mention of this idea in the statement.

Though no boots on the ground, European Union


...the successor to the Holy Roman Empire, only without the Hapsburgs and the nifty uniforms and the dancing...


nations see a scope for extending their capacity to take action against trucks, supplies, boats and fuel stocked by pirates on the beaches.

Atalanta, typically consisting of a handful of surface combat vessels plus one or two back-up ships and two to three reconnaissance aircraft, is tasked with escorting merchant vessels carrying humanitarian aid to Somalia while deterring and disrupting piracy.

Since its launch it has

set to sit in solemn silence in a dull, dark dock, in a pestilential prison with a life-long lock

and sent for prosecution 117 suspected pirates and last year alone disrupted 27 pirate action groups.

EU nations believe beach operations launched from sea or air, and if agreed by

the hapless Somali government

and the United Nations


...a lucrative dumping ground for the relatives of dictators and party hacks...


, would bolster the anti-piracy mission.

But Germany, which has troops active in the mission, needs further information on rules of engagement before Berlin can greenlight any operational extension, sources said.

Posted by: Fred || 02/28/2012 00:00 || Comments || Link || E-Mail|| [288 views] Top|| File under: Pirates
Africa North
Egypt upper house picks Islamist as speaker
Egypt's Islamist-led upper house of parliament chose a Muslim Brotherhood deputy as its speaker on Tuesday, cementing the group's dominance in the legislature after elections handed it a majority of seats.

The Brotherhood's Freedom and Justice Party (FJP) controls 59 percent of the seats in Shura Council (upper house) and around 43 percent of the lower house, the People's Assembly.

Both chambers convene on Saturday to pick a 100-strong assembly to draft the country's new constitution.

Ahmed Fahmy, a little-known FJP figure, became upper house speaker. FJP Secretary General Saad el-Katatni was already picked as the lower house speaker.

The positions of the two deputies went to members of the parties that came second and third in the votes of both houses, the hardline Islamist Nour Party and Wafd liberal group.

"I promise to keep the same distance from everyone - no distinction between the majority and the opposition - supporting democratic practice," said Fahmy after his election.

Members of the Shura Council met for the first time on Tuesday, concluding what was hailed as Egypt's most democratic parliamentary elections since military officers overthrew the king in 1952.

The parliamentary votes, which began in late November, are the first since a popular uprising toppled President Hosni Mubarak last February. His National Democratic Party, which long held a tight grip over both houses of parliament, was disbanded.

The Shura Council is a consultative body that only gives its opinion on issues and draft laws suggested to it by the president and the government.

The election to the upper house saw far lower turnout than for the People's Assembly as many Egyptians believe it matters little.
Posted by: Beavis || 02/28/2012 12:02 || Comments || Link || E-Mail|| [285 views] Top|| File under:
Africa Subsaharan
Nigeria Repatriates 11,000 Foreigners over Terror Fears
[An Nahar] Nigeria has repatriated around 11,000 foreigners mainly from Niger and Chad over the past six months to curb a growing Islamist insurgency, the immigration services said on Monday.

"The latest number of foreigners repatriated as at this morning is 11,000," immigration services

front man

Joachim Olumba told Agence

La Belle France

Presse, updating an earlier figure.

"The bulk of them are from Niger and Chad."

The

orc

Islamist sect Boko Haram
... not to be confused with Procol Harum, Harum Scarum, possibly to be confused with Helter Skelter. Currently wearing a false nose and moustache and answering to Jama'atu Ahlus-Sunnah Lidda'Awati Wal Jihad, or Big Louie...
blamed for dozens of attacks in Nigeria that have claimed hundreds of lives, is thought to draw some of its members from neighboring countries.

Olumba said the repatriation "has been intensified in the past six months following the Boko Haram insurgency," adding: "We have an obligation to rid the country of undesirable elements."

He said immigration officers last week caught 120 people trying to enter illegally from Niger "and we quickly sent them back to their country".

Boko Haram's deadly gun and

kaboom

s have shaken Africa's most populous country which is divided between a mainly

Mohammedan

north and predominantly Christian south.

Its base is in northeast Nigeria


... a particularly crimson stretch of Islam's bloody border...


which borders Cameroon, Chad and Niger.

Violence blamed on Boko Haram, whose specific aims remain largely unclear, has since 2009 claimed more than 1,000 lives, including over 300 this year alone, according to a tally by AFP and activists.

The sect has previously said it wants to create an Islamic state in Nigeria's deeply impoverished north.

Nigeria's military authorities last week said Boko Haram has ties with Al-Qaeda in the Maghreb (AQIM).

Posted by: Fred || 02/28/2012 00:00 || Comments || Link || E-Mail|| [317 views] Top|| File under: Boko Haram
Arabia
Yemen's Saleh formally steps down after 33 years
[Dawn]
Yemen's President-for-Life Ali Abdullah Saleh


... Saleh initially took power as a strongman of North Yemen in 1977, when disco was in flower, but he didn't invite Donna Summer to the inauguration and Blondie couldn't make it...


stepped down after 33 years at the helm on Tuesday, making him the fourth veteran Arab leader to fall in a year of mass pro-democracy demonstrations that have rocked the region.

Standing before a crowd of parliamentarians, tribal leaders and foreign dignitaries at the presidential palace in Sanaa, Saleh formally ceded power to his deputy Abdrabuh Mansur Hadi, pledging to support his efforts to "rebuild" a country still reeling from months of violence.

"I hand over the banner of the revolution, of the republic, of freedom, of security and of stability... to safe hands," said Saleh as he stood beside Hadi and gave a farewell speech carried live on state television.


... and if you can't believe state television who can you believe?



The main opposition coalition, the Common Forum, which currently heads the interim government, boycotted Monday's ceremony, saying in a statement late on Sunday that Hadi officially became president after winning the February 21 election, not because Saleh handed him the post.

Hadi will serve for an interim two-year period under a Gulf-brokered transition plan signed by Saleh last November after 10 months of protests demanding his ouster.

Saleh said that he would "stand... by my brother the president of the republic," and urged Yemenis to rally behind Hadi in his fight against "terrorism, first and foremost, Al Qaeda. There is no place for terrorism," he said.

Hadi cautioned that the past year of turmoil that has crippled the economy and unleashed nationwide insecurity was not yet over, and appealed to Yemenis to "cooperate with the new leadership" to help the country emerge from the crisis.

He said he hoped that after his two years in office, Yemen could have a peaceful transition.

"I hope we will meet in this room again... to bid farewell and welcome a new leadership. I hope that in two years, I will stand in

President-for-Life Ali Abdullah Saleh

's place and a new president will stand in mine," he said.

Presidential and parliamentary elections will be held at the end of Hadi's two-year term.

Saleh is the fourth Arab leader to fall since the beginning of the Arab Spring revolutions that forced the resignation of veteran leaders in Tunisia and Egypt, and led to the gruesome death of Libya's long-time dictator.

Saleh got the best deal in return for stepping aside: he and his closest aides were granted immunity from prosecution for alleged crimes committed during the brutal crackdown on dissent which left hundreds dead and thousands

maimed

.

Hadi took the oath of office in parliament on Saturday, and in his first speech as new leader he vowed to fight Al Qaeda and restore security across the Arab world's poorest nation.

"It is a patriotic and religious duty to continue the battle against Al-Qaeda. If we don't restore security, the only outcome will be chaos," Hadi said.

Yemen's local Al Qaeda branch, the self-proclaimed Partisans of Sharia (Islamic law), has exploited the decline in central government control that accompanied the anti-Saleh protests that eventually forced him to cede power.

During the unrest, the

gun-hung tough guys

seized large swathes of southern and eastern Yemen.

On Tuesday Hadi received 99.8 per cent of the votes in a presidential election with a 60 percent turnout. He was the sole candidate.

Hadi now faces monumental security, humanitarian and economic challenges that if not resolved, could threaten to derail the political settlement.

The UN's Yemen envoy and key player in the power-transfer deal, Jamal Benomar, has described the political transition as the "beginning of a difficult and thorny road," warning that the country still faces "many dangers."

Yemen's most powerful military units, which were responsible for much of the violence in recent months, remain under the control of Saleh relatives, including his son and nephew.

In the south, separatists are demanding autonomy or independence and on election day and attacked polling stations, barring many thousands from casting their ballots.

And in the north, a Shiite Zaidi rebellion has refused to subside, despite several wars with the central government in recent years.

Posted by: Fred || 02/28/2012 00:00 || Comments || Link || E-Mail|| [586 views] Top|| File under: Arab Spring
Caribbean-Latin America
Mexican Army troops in La Laguna rotating out
For a map, click here. For a map of Coahuila state, click here

By Chris Covert

Mexican Army troops participating in the Laguna Segura security operation in Coahuila and Durango are being rotated out and replaced with fresh troops, according to Mexican news accounts.

Identification of the new units have not been released so far. The Mexican Army has been rotating fresh troops into Tamaulipas as well as Coahuila consistently since last summer. Since the start of 2012, it was reported that 8,000 army troops were sent to reinforce security efforts in Tamaulipas.

Units that have been identified as being deployed to Coahuila state, not necessarily in La Laguna include elements of the 15th Motorized Cavalry Regiment, which was redeployed from Chiapas state. Also, 150 Mexican marines, about a rifle company was deployed to Ciudad Acuna in far northern Coahuila near the border city of Piedras Negras. Both deployments took place in December, 2011

The Laguna Segura operation has already seen some changes since the start of 2012. For example, the former commander of the IX Miliary region, General Marco Antonio Gonzalez Barreda, was appointed to an army staff position as Inspector General and Comptroller of the Army and Air Force. He was replaced by General de Division Roberto de la Vega Diaz, a former 35th Military Zone commander in northern Guerrero, who had also been previously posted as military attache in Bolivia.

General de Division de la Vega Diaz reportedly said in a Monday news conference that other federal troops have been redeployed to other regions in the republic, a probable direct reference to earlier reports in El Diario de Coahuila news daily that said a Policia Federal unit had been ordered out of La Laguna a week ago owing to unspecified problems with the deployment in the area.

News reports over the weekend now say Policia Federal troops are still in the area, although it may not be the same unit which left a week ago.

The general also made the startling admission that he accepted the possibility of corruption of the troops, and regretted corruption is widespread amongst several security organizations. The general's candid remarks come only a day after a report by the leftist news weekly Proceso, which described in some detail corruption at the command levels in Mexican military units particularly in La Laguna.

Recent news reports from the region indicate the Mexican Army will be a permanent presence in the a region, as it was announced over the weekend in El Sol de la Laguna news daily that a new army base would be built in Gomez Palacio, Durango. The cost of the new base is said to be MP $280 million (USD $21,716,716.00 ) and will house a regimental headquarters. State government are required to come up with at least part of the cost of construction of new army facilities as well as donate land.

In Mexican military organization, a military zone comports to a regimental size unit, which is roughly 1,000 effectives, and about 100 vehicles

The Laguna Segura operation, which is one of four major security efforts in Mexico, began in earnest in late October, 2011 as an attempt to coordinated among the three levels of government security operations. The La Laguna area is astride a major east west road and the borders of Coahuila and Durango states.

Organized crime gangs use the inter border region to escape capture due to jurisdictional issues. The Laguna Segura is an attempt to coordinate incidents such as vehicle pursuits to make policing more effective in the region.

The three other major security operations include those in Guerrero, Veracruz and in Tamauliaps states.
Posted by: badanov || 02/28/2012 00:00 || Comments || Link || E-Mail|| [285 views] Top|| File under:
10 more dead found in mass graves in Durango
For a map, click here. For a map of Durango state, click here To read Rantburg reports ion the Durango mass graves, click here and follow the links

By Chris Covert

Ten more dead bodies have been discovered in Durango municipality, Durango, according to Mexican news accounts.

According to Durango Fiscalia General del Estado, Sonia Yadira Fragoso de la Garza, further exhumations were in the village of Cristobal Colon in Durango municipality after ten were discovered last December, 2011. The total discovered in that area is 60.

The Durango mass graves most of which are concentrated in Durango municipality, are the worst mass graves in Mexico. Discovery of the bodies began in April of 2011, and have since risen to 290 until last December, 2011. The new discoveries raises that toll to 300 dead.

Proceso has reports the total exhumation is 322, going by official counts.

Yadira Fragoso is quoted saying no other graves are expected to be found.
To read the Rantburg report on the December, 2011 grave discovery, click here
A similar mass grave find was made in Tamaulipas last summer, where authorities found graves with 193 individuals who were killed during a terror campaign by a Los Zetas armed group operating out of San Fernando municipality in Tamaulipas. Between July, 2010 and when those graves were found in April, 2011 the San Fernando Los Zetas group hijacked buses and abused passengers, reportedly as part of a recruiting drive.

The original discovery in Durango was made from an apparent interrogation of a detainee, who led authorities to the first of four grave sites in Durango municipality. Graves have been found as far away as the La Laguna region in far eastern Durango near the border with Coahuila state.

Many of the dead were not shot, but had been killed by various means. Some of the dead were killed as long ago as 2005, well before the late 2006 start of Mexican president Felipe Calderon's war on the drug cartels.

According to previous news reports of the 300 dead found to date only 37 have been claimed by relatives.
Posted by: badanov || 02/28/2012 00:00 || Comments || Link || E-Mail|| [289 views] Top|| File under:
Caucasus/Russia/Central Asia
Russia Averts Plot to Assassinate Putin
[An Nahar] Russia's secret service has

tossed in the clink

two men in connection with a plot to assassinate Prime Minister Vladimir Putin

...Second President of the Russian Federation and the first to remain sober. Because of constitutionally mandated term limits he is the current Prime Minister of Russia. His sock puppet, Dmitry Medvedev, was installed in the 2008 presidential elections. Putin is credited with bringing political stability and re-establishing something like the rule of law. During his eight years in office Russia's economy bounced back from crisis, seeing GDP increase, poverty decrease and average monthly salaries increase. During his presidency Putin passed into law a series of fundamental reforms, including a flat income tax of 13%, a reduced profits tax, and new land and legal codes. Under Putin, a new group of business magnates controlling significant swathes of Russia's economy has emerged, all of whom have close personal ties to Putin. The old bunch, without close personal ties to Putin, are in jail or in exile...
after the March 4 presidential elections, Channel One state television


... and if you can't believe state television who can you believe?


said Monday.

The station showed two men who said they were acting on the orders of Chechen warlord
Doku Count Doku Umarov


... Self-styled first emir of the Caucasus Emirate. Count Doku has announced that his forces will not target civilians, but qualified that statement by saying there aren't any civilians in Russia...


. They said they prepared the attack in the Ukrainian port city of Odessa and were planning to carry it out in Moscow.

The station said three plotters came to Ukraine from the United Arab Emirates via Turkey with "clear instructions from representatives of Doku Umarov."

One of the men died in a blast in early January that prompted the investigation, the report said.

"They told us that first you come to Odessa and learn how to make bombs," the station showed a man identified as Ilya Pyanzin as saying.

"And then later, in Moscow, you will stage attacks against commercial objects, with the subsequent

liquidation

attempt against Putin," the man said.

The state television


... and if you can't believe state television who can you believe?


footage, which was apparently shot in Ukraine, showed a video of Putin getting into his car being played on the laptop computer belonging to the second

tossed in the clink

man, identified as Adam Osmayev.

"This was done so that we had an understanding of how he was protected," Osmayev said.

"The end goal was to come to Moscow and to try to stage an

liquidation

attempt against premier Putin," Osmayev said.

"The deadline was after the election of the Russian president," Osmayev said.

Putin is widely expected to return for a third term as president in March 4 elections after serving two terms in 2000-2008 in which he waged a brutal campaign against

Moslem

Death Eaters

in the North Caucasus republic of Chechnya.

The region remains wracked by violence to this day and Umarov -- who has

grabbed credit

for some of the deadly

suicide kaboom

s in Moscow -- remains

on the lam

.

Putin's official

front man

said he can confirm the Channel One report but could not provide a more detailed comment at this time.

"I confirm this information but not commenting at this time," ITAR-TASS quoted

front man

Dmitry Peskov as saying.

The report said one of the two

jugged

men had told Russian and Ukrainian

Sherlocks

that some explosives had already been hidden near Kutuzovsky Prospekt -- the avenue Putin passes daily to reach the government White House.

It further quoted an unidentified Russian Federal Security Service


... the successor to the KGB...


(FSB) official as saying that the explosive found near a road would have created a blast powerful enough to severely damage Putin's vehicle.

"This would have been a serious blast," the FSB official told Channel One.

"It would have been enough to tear apart a truck."

There was no immediate reaction to the report from kavkazcenter.com, a website Umarov and other Islamic fascisti use regularly to communicate their messages.

Putin is facing four weak challengers in Sunday's election and widely expected to win the vote in the first round with support of about 60 percent.

Posted by: Fred || 02/28/2012 00:00 || Comments || Link || E-Mail|| [286 views] Top|| File under: Islamic Emirate of Caucasus
India-Pakistan
18 dead in Pakistan sectarian bus ambush
Sectarian gunmen ambushed a bus on Tuesday, killing 18 Shiite Muslims in a usually peaceful region of northern Pakistan that neighbours the former Taliban stronghold of Swat, officials said.

The bus was stopped, before passengers were ordered off and shot in the mountainous district of Kohistan as it travelled from Rawalpindi, the city where Pakistan's army is headquartered, to the northern city of Gilgit.

"Armed men hiding on both sides of the road attacked the bus," local police chief Mohammad Ilyas said.

"Eighteen people have died and eight wounded," he added.

The ambush happened near the town of Harban, 130 miles (208 kilometres) north of the capital Islamabad.

Survivors said seven or eight gunmen stopped the bus, forced the passengers to get off and then opened fire, regional administration chief Khalid Omarzai told AFP by telephone, confirming the casualty numbers.

"It appears to be a sectarian attack," local MP Abdul Sattar Khan said.
Posted by: tipper || 02/28/2012 09:57 || Comments || Link || E-Mail|| [311 views] Top|| File under:
Seven killed in Nowshera blast
[Dawn] A bomb killed at least seven people and

maimed

another 22 on Monday, targeting a public meeting attended by provincial ministers in northwestern Pakistain, police said.

The bomb went off soon after chief minister of Khyber-Pakhtunkhwa


... formerly NWFP, still Terrorism Central...


province, Amir Haider Hoti, and other ministers in his provincial cabinet had left the meeting in the town of Nowshera.

It was the third bomb in five days to hit the northwest, which in recent months had seen a decline in violence.

"The bomb was planted on a
cycle of violence and the target was the meeting," local police chief Mohammad Hussain said.

The Awami National Party, which leads the provincial government, had called the meeting, attended by its senior members.

"The bomb carried about three to four kilograms of explosives, it

exploded

using a remote-controlled device," Hussain told AFP.

The bomb was attached near the fuel tank of the

cycle of violence

, parked about 150 metres from the venue of the meeting, he said.

"At least seven people were killed and 22 others were

maimed

," Hussain said, raising an earlier

corpse count

of five.

Doctor Rahim Jan at

Beautiful Downtown Peshawar

's main state-run Lady Reading hospital said they received nine of the

maimed

people and two of them passed away.

On Friday, three

jacket wallah

s blew themselves up at a

cop shoppe

in Peshawar, killing four officers a day after a

car boom

ing killed 13 people at a bus station on the outskirts of Peshawar.

Posted by: Fred || 02/28/2012 00:00 || Comments || Link || E-Mail|| [321 views] Top|| File under: al-Qaeda in Pakistan
Five militants killed in Tirah air strike
[Dawn] Six

Death Eaters

and four civilians including

women and kiddies

were killed in Tirah valley in different incidents of violence on Sunday.

Officials said that five activists of banned

Death Eater

organization Lashkar-e-Islam (LI) were killed when helicopter gunships targeted their hideouts in Nanagrosa and Naree Baba areas.

They said that security forces and volunteers of Zakhakhel tribe made advances in the area and seized Khazana bunker from LI.

Sources said that an important LI commander Meen Asghar was killed when a mortar shell hit a hideout of

Death Eaters

in Speen Drand area of Tirah.

Sources said that the commander was chief of LI kidnapping squad.

In the same area, two children and two women were killed when the house of Saifoor Khan was hit by a mortar shell.

At least eight persons, mostly children and women, had been killed during the last two days by mortar shells in the region.

Meanwhile,


...back at the shouting match, a new, even louder, voice was to be heard...


political administration

locked away

21 members of Mangal tribe in
Kurram Agency


...home of an intricately interconnected web of poverty, ignorance, and religious fanaticism, where the laws of cause and effect are assumed to be suspended, conveniently located adjacent to Tora Bora...


on Sunday after rocket attack on Piwar area, officials said.

Militants fired rockets on Piwar area near the Afghan border on Saturday night.

One of the rockets hit a residential compound but the inmates remained unhurt.

The administration

locked away

21

rustics

in Tangi area under the territorial responsibility clause of Frontier Crimes Regulation.

Officials said that

rustics

would remain

in jug

till the culprits were not handed over to the local authorities.

Posted by: Fred || 02/28/2012 00:00 || Comments || Link || E-Mail|| [384 views] Top|| File under: Lashkar-e-Islami
Five Chinese deported
[Dawn] Five Chinese captured by Pak security agencies from different parts of the country were deported on a scheduled flight, Dawn learnt on Sunday.

The source said the Chinese nationals identified as Kadeer Ali, Rehemutula Kverbak, Abduxukur Ablimit, Aihetamual-al-Hemati and Abudush Adaer-An-Hemadi were reportedly wanted by the Chinese authorities. However,


some people are alive only because it's illegal to kill them...


charges against them could not be ascertained.

They were brought at Benazir Bhutto


... 11th Prime Minister of Pakistain in two non-consecutive terms from 1988 until 1990 and 1993 until 1996. She was the daughter of Zulfikar Ali Bhutto, founder of the Pakistain People's Party, who was murdered at the instigation of General Ayub Khan. She was murdered in her turn by person or persons unknown while campaigning in late 2007. Suspects include, to note just a few, Baitullah Mehsud, General Pervez Musharraf, the ISI, al-Qaeda in Pakistain, and her husband, Asif Ali Zardari, who shows remarkably little curiosity about who done her in...


International Airport amid tight security and later, were handed over to the Federal Investigation Agency officials for deportation.

They were deported through Urumqi flight CZ-6008 that took off at 11.30am on Sunday.
Posted by: Fred || 02/28/2012 00:00 || Comments || Link || E-Mail|| [289 views] Top|| File under: al-Qaeda in Pakistan
Israel-Palestine-Jordan
IDF thwarts bid to smuggle explosives across Egyptian border
The IDF intercepted a large explosive device that was being smuggled from Sinai to Israel on Thursday, the army spokesperson revealed on Monday.

A routine patrol spotted a man attempting to cross the border fence from Egypt Thursday evening, and tried to apprehend him. But he fled back to Sinai. In the ensuing search the forces found a bag, discarded by the suspect, that contained a large explosive device. It was later safely detonated by the army.

Last Monday another explosive device was found in a joint operation by the IDF and the police.

Thursday's incident happened on the day it was announced that the border road route 12 would be reopened, after being closed since an August terror attack that claimed the lives of eight Israelis.
Posted by: Steve White || 02/28/2012 00:00 || Comments || Link || E-Mail|| [283 views] Top|| File under:
Indonesian Supreme Court reinstates Bashir's 15 year sentence
Indonesia's Supreme Court has reimposed a 15-year jail term on Islamist cleric Abu Bakar Bashir for terrorist acts. Bashir was originally sentenced to 15 years in jail, but on appeal the High Court slashed it to nine, citing lack of evidence and old age. The court ruling reversed that earlier decision.

When receiving his 15-year jail sentence by a lower court last year, Bashir rejected that verdict as the work of the devil, demonstrating to his followers that he believes the rule of law as enshrined in the country's secular, democratic constitution does not apply to him.

The United States last week officially labelled the Jemaah Anshorut Tauhid (JAT) group, founded by Bashir in 2008, a foreign terrorist organization, linking it to several attacks in Indonesia.
Posted by: || 02/28/2012 00:00 || Comments || Link || E-Mail|| [303 views] Top|| File under:
Syria-Lebanon-Iran
Red Cross Delivers Aid to Hama for 1st Time in a Month
[An Nahar] The International Committee of the

Red Thingy

said on Monday its teams have succeeded in entering the central Syrian city of Hama for the first time in over a month.

A

Red Thingy

front man

in Geneva said a joint team of the ICRC and Syrian Arab

Red Islamic Thingy

brought an emergency delivery of food and other items for 12,000 people.

Spokesman Hicham Hassan told The

News Agency that Dare Not be Named

that it is the first time the aid group has been able to enter the city since Jan. 17.

Hassan said efforts to re-enter the embattled Homs neighborhood of Baba Amr continue.

He said the humanitarian situation in Baba Amr after days of fierce fighting is increasingly dire.

Posted by: Fred || 02/28/2012 00:00 || Comments || Link || E-Mail|| [318 views] Top|| File under: Govt of Syria
Foreign Reporters Remain Trapped in Syria's Homs
[An Nahar] Efforts to evacuate foreign journalists from the rebel-held Baba Amr district of the flashpoint city of Homs failed on Monday, a Western diplomatic source in the Syrian capital said.

"The evacuation of journalists did not take place but three

maimed

Syrians were able to leave in Syrian

Red Islamic Thingy

ambulances," the source said.

A negotiator in the evacuation efforts said they fell through "at the last minute after ambulances had entered Baba Amr" but declined to specify if regime forces or rebels had blocked the operation.

An International Committee of the

Red Thingy

front man

in Geneva, meanwhile, said the ICRC and the Syrian

Red Islamic Thingy

were both operating in Homs.

"The Syrian

Red Islamic Thingy

volunteers entered Baba Amr to carry out the evacuation of persons who needed it and to deliver medical assistance," the

front man

said.

The diplomat in Damascus


...Capital of the last remaining Baathist regime in the world...


, speaking on condition of anonymity
... for fear of being murdered...
, told Agence

La Belle France

Presse earlier that talks and preparations were taking place to rescue two

maimed

Western

news hound

s trapped in the besieged Baba Amr district.

"It is extremely delicate and the process could be blocked at any moment," the diplomat said.

The ICRC has been negotiating to rescue the

maimed

Western journalists from Homs -- under assault by regime forces for more than three weeks -- and retrieve the bodies of two others killed there last week.

British photographer Paul Conroy and French

news hound

Edith Bouvier were

maimed

in the attack on Wednesday which claimed the lives of American war correspondent Marie Colvin and French photographer Remi Ochlik.

Posted by: Fred || 02/28/2012 00:00 || Comments || Link || E-Mail|| [319 views] Top|| File under: Govt of Syria
Riyadh Slams 'Parties Delaying Int'l Action' on Syria
[An Nahar]

Soddy Arabia

on Monday accused some countries of being complacent regarding the bloodshed in Syria.

"The kingdom holds all parties that delay international action (on Syria) morally responsible for developments there, especially if they continue being complacent and ignore the interests of the Syrian people," a statement said.

The Saudi government, during its weekly session chaired by King Abdullah, also pledged to support "any international effort" that will help protect the Syrian people.

The statement did not refer to any specific country.

But Russia and China have twice vetoed U.N. Security Council resolutions condemning a deadly crackdown on protests by the regime of Syrian
Hereditary President-for-Life Bashir Pencilneck al-Assad


Despoiler of Deraa...


.

Last week, King Abdullah told Russian President Dmitry Medvedev that dialogue on Syria was "futile" and that Riyadh "will never abandon its religious and moral obligations towards what's happening" in Syria.

Earlier this month

Soddy Arabia

and its partners in the six-nation Gulf Cooperation Council expelled Syria's envoys and withdrew their own from Damascus
...The City of Jasmin is the oldest continuously-inhabited city in the world. It has not always been inhabited by the same set of fascisti...
over the "mass slaughter" of civilians.

On Friday,

Soddy Arabia

's Foreign Minister Prince Saud al-Faisal said at an international conference on Syria in Tunisia that he backed the idea of arming the opposition against Assad's regime.

King Abdullah had previously called for "critical measures" to be taken on Syria, warning of an impending "humanitarian disaster."

Posted by: Fred || 02/28/2012 00:00 || Comments || Link || E-Mail|| [286 views] Top|| File under: Govt of Syria
EU Beefs up Syria Sanctions, Including Freeze in Central Bank Assets
[An Nahar] European Union


...the successor to the Holy Roman Empire, only without the Hapsburgs and the nifty uniforms and the dancing...


foreign ministers on Monday agreed fresh sanctions on Syria, including a freeze on the assets of the central bank, the EU said Monday.

Other measures include an assets freeze and travel ban on seven Syrians close to
Hereditary President-for-Life Bashir Pencilneck al-Assad


Leveler of Latakia...


, a ban on cargo flights into the 27-nation bloc and restrictions on trade in gold and precious metals.

Shortly after ministers went into talks, the EU announced "points adopted including restrictive measures against the Syrian regime."

The EU has already blacklisted almost 150 Syrian entities and people.

Cargo flights to the EU operated by Syrians will not be allowed to land, but should they be carrying passengers they will be given access to EU nations.

Some nations had also urged a ban on phosphate exports from Syria as the EU accounts for 40 percent of those. But Greece, which is one of the main buyers, opposed the ban, sources said.

Nations doing extensive business with Syria also argued against full sanctions against the central bank, fearing that such measures would halt all trade and impact on the Syrian people.

Likewise a proposal to ban commercial flights between Europe and Syria was dropped as it would complicate efforts to evacuate EU citizens if such action was needed.

The EU has already imposed oil and arms embargoes against Syria in response to a crackdown that has left more than 7,600 people dead, according to rights groups, since anti-regime protests erupted in March.

Posted by: Fred || 02/28/2012 00:00 || Comments || Link || E-Mail|| [303 views] Top|| File under: Govt of Syria
30 Syrian Soldiers Defect to Iraqi Kurdistan
[An Nahar] Iraqi Kurdistan said on Monday it has granted refugee status to 30 Kurdish Syrian troops who defected to the region in the first such instance in the revolt against Bashir al-Assad's regime.

The autonomous Kurdistan region in north Iraq pledged it would not hand over the soldiers to Damascus


...Capital of the last remaining Baathist regime in the world...


after they crossed over in the past two days.

"We received them for humanitarian reasons, and they are under our protection and we gave them refugee status," said Anwar Haji Othman, Kurdish deputy minister for the local peshmerga security forces.

"We will not hand them over to the Syrian government because they are Kurdish and it is our right to protect them," he said.

Othman said they crossed at the common border point between Dohuk province in Iraqi Kurdistan and Syria, having run "away from the Syrian army."

According to an official overseeing two camps of Kurdish Syrian refugees in Dohuk, 15 families and 130 civilian men, all Kurds, have arrived in the autonomous region from Syria in recent days.

"Those Syrian families were distributed between the two camps where 1,800 Kurdish Syrians are living," said Barzan Burhum Murad.

Iraq has shied away from imposing punitive measures against Syria as Assad's regime carries out a bloody crackdown on an uprising against his rule in which rights groups say 7,600 people have died.

While there are still regular civilian protests in Syria, the focus has shifted to armed conflict with regime forces.

Assad is a member of the minority Alawite sect, an offshoot of Shiite Islam, while the majority of Syrians, and of his opponents, are Sunni

Mohammedan

s.

Iraq, by contrast, is governed by majority Shiite

Mohammedan

s, but has a substantial Sunni Arab minority.

Storied Baghdad


...located along the Tigris River, founded in the 8th century, home of the Abbasid Caliphate...


said on Friday it would not invite the Syrian government or opposition to an Arab summit to be held in the Iraqi capital in late March, after an Arab League


...an organization of Arabic-speaking states with 22 member countries and four observers. The League tries to achieve Arab consensus on issues, which usually leaves them doing nothing but a bit of grimacing and mustache cursing...


request that Damascus not attend.

Arab League member states voted in November to suspend Syria's participation in

the vaporous Arab League

because of the violence.

Posted by: Fred || 02/28/2012 00:00 || Comments || Link || E-Mail|| [284 views] Top|| File under: Govt of Syria
125 Civilians Killed in Syria
[An Nahar] Syrian security forces and pro-regime

gunnies

killed 125 people across the country on Monday, among them 68 in a "massacre" in the rebel central province of Homs, activists and a rights group said.

"Sixty-eight

non-combatants were killed

today in the western countryside of Homs, in a rural area between the villages of Ram al-Enz and Ghajariyeh, and were taken to the state hospital in the city of Homs," said Rami Abdul Rahman, head of the Syrian Observatory for Human Rights.

"The bodies bore signs of gunfire and knife wounds," Abdul Rahman added.

According to Abdul Rahman, "the Observatory received information indicating that the victims were residents displaced from the city of Homs" which has been bombarded by regime forces for 24 straight days.

"They were killed by 'shabiha' (pro-regime

gunnies

)," according to the reports received by the Observatory, Abdul Rahman said. "But we cannot confirm or deny this information."

The Observatory called for an independent investigation into the killings which the group labeled a "massacre."

The Local Coordination Committees, a network of activists, also reported a massacre in the Homs region.

A statement from the group said that "64 people who were trying to flee the bombardment in Baba Amr (district of the city of Homs) were killed at a security checkpoint in the Abel region of Homs."

The LCC said 89 people, including the alleged massacre's victims, were killed in Homs, nine in Aleppo


...For centuries, Aleppo was Greater Syria's largest city and the Ottoman Empire's third, after Constantinople and Cairo. Although relatively close to Damascus in distance, Aleppans regard Damascenes as country cousins...


's countryside, 15 in Idlib's countryside, four in Hama's countryside, four in Damascus'


...Capital of the last remaining Baathist regime in the world...


countryside, one in the capital Damascus, one in al-Hasakeh, one in al-Raqqa and another in Daraa.

Earlier on Monday, an Agence

La Belle France

Presse journalist said the Syrian army shelled Qusayr in an effort to regain control of the town in the mostly rebel-held central province of Homs.

Rocket and shell blasts as well as light arms fire could be heard at regular intervals around the town of more than 40,000 inhabitants.

Qusayr is located some 15 kilometers from the city of Homs where the army has been pounding rebel-held districts with shells and mortar fire since February 4.

"We have rocket-propelled grenades but mostly Kalashnikovs (assault rifles)," said an officer in the rebel Free Syrian Army who deserted from the intelligence services.

According to the FSA, some 35 army tanks are stationed around Qusayr, and another 200 around Homs. An AFP

news hound

saw a drone circling over the town, while early in the evening gunfire could be heard intermittently.

A doctor running a makeshift hospital at a secret house said he did not receive any casualties on Monday.

"This is a miracle," said the man who goes by the pseudonym of Dr. Nasser.

Sanitary conditions are "very bad", he added.

"The Syrian army has been deployed inside the state hospital for the past five months. There are only tanks and soldiers," he said, adding that supplies of oxygen and anesthetics were totally lacking.

According to FSA fighters, contact with the city of Homs has been severed.

A tunnel used by rebels to infiltrate the town has been destroyed by loyalist troops, they said.

The Observatory said

kaboom

s shook the Homs neighborhoods of Hamidiyeh, Bustan al-Diwan, and the city center.

Two people were killed when a rocket fired by regime troops hit a car in which they traveled in the village of Talheya, in the northern province of Idlib, the Observatory said.

Eight civilians were

maimed

as troops shelled the town of Sarmeen, also in Idlib, according to the watchdog.

And in Rastan, in Homs province, 20 civilians were

maimed

in a huge blast that was heard across the city, it added.

Elsewhere, pro-regime

gunnies

known as Shabiha chased students staging a sit-in at the University of Aleppo's faculty of dentistry, the Observatory said. Gunshots were later heard at the university campus where demonstrators were trapped in halls of residence, while 16 were

placed in long-term storage

, it added.

In the central Hama province, military forces reportedly stormed the village of Khatab.

Qatar's prime minister said Monday he was in favor of delivering arms to the Syrian opposition that is battling
Hereditary President-for-Life Bashir Pencilneck al-Assad's


Oppressor of the Syrians and the Lebs...


regime.

"We should do whatever necessary to help them, including giving them weapons to defend themselves," Sheikh Hamad bin Jassem al-Thani said during an official visit to Norway.

More than 7,600 people have been killed in violence across Syria since anti-regime protests erupted in March 2011, according to the Syrian Observatory for Human Rights.

But U.S. Secretary of State Hillary Clinton
... sometimes described as The Heroine of Tuzla and at other times as Mrs. Bill, never as Another Edward Livingstone ...
on Sunday warned against the arming of rebels in Syria because such a move could inadvertently lead to support for al-Qaeda and Paleostinian Islamist group

Hamas, always the voice of sweet reason,

.

Posted by: Fred || 02/28/2012 00:00 || Comments || Link || E-Mail|| [290 views] Top|| File under: Govt of Syria
89.4% Vote 'Yes' for New Syria Constitution
[An Nahar]
Almost 90 percent of voters approved Syria's new constitution brought in after 11 months of anti-regime protests, the interior minister announced on Monday.

Mohammed al-Shaar also told a

presser

that turnout reached 57.4 percent of eligible voters, with 89.4 percent of the 8.376 million who cast their ballots in Sunday's referendum saying "yes" to the new constitution.

"There has been a large turnout despite threats made by armed terrorist groups in some regions," the minister said, using a term employed by the authorities for rebels.

People went to polling stations "despite campaigns by treacherous media to stop citizens from exercising their rights and undermine the democratic process that took place freely and transparently," he added.

The opposition had called for a boycott of the referendum, while the United States described it as "laughable".

Shaar said the referendum had allowed the Syrian people "to decide its future and to understand that this constitution will allow it to achieve its aspirations in all areas."

In the rebel-held areas of Homs in central Syria and Idlib in the country's northwest, "

beturbanned goons

tried to obstruct this operation but only partially succeeded," the minister said.

He said 753,000 people had voted against the new constitution, or nine percent, and there were 133,000 invalid ballots.

The new text ends the legal basis for the five-decade stranglehold on power of the ruling Baath party but leaves huge powers in the hands of
Hereditary President-for-Life Bashir Pencilneck al-Assad


Before going into the family business Pencilneck was an eye doctor...


who has faced a deadly revolt since last March.

Posted by: Fred || 02/28/2012 00:00 || Comments || Link || E-Mail|| [289 views] Top|| File under: Govt of Syria
Thai Police Quiz Three More Iranians over Bomb Plot
[An Nahar] Thai police said on Monday they were questioning three more Iranians in connection with an alleged plot to kill Israeli diplomats in Bangkok.

"We have information that they may have links to the blasts," Police Major General Piya Utayo told Agence

La Belle France

Presse, referring to a series of botched

kaboom

s that shook a residential district of the Thai capital on February 14.

He said no charges had been laid against the trio. One was

jugged

under immigration law for overstaying his visa.

"We are checking the other two people's backgrounds," Piya added.

According to Thai media, mobile telephone call logs showed that one of the suspects had been in regular contact with two Iranians now

in jug

, one of whom had his legs blown off as he hurled a bomb at police while fleeing.

The new suspects were picked up in a raid Sunday on two rooms in an apartment tower in eastern Bangkok.

Another suspect was

jugged

earlier this month in Malaysia, while arrest warrants have been issued for two more Iranians believed to have left the country.

Israel has blamed Iran over the Bangkok blasts, as well as attacks on Israeli embassy staff in India and Georgia a day earlier.

Tehran has rejected accusations that it is behind a terror campaign against the Jewish state.

Thai police have said they believe that Israeli diplomats were the intended target of the botched plot but have yet to produce hard evidence.

Last week Tehran said it was ready to help identify those responsible.

Bangkok has been on alert since mid-January when police

set to sit in solemn silence in a dull, dark dock, in a pestilential prison with a life-long lock

a Lebanese man with alleged links to

Hezbullies

on suspicion he was planning an attack, following a U.S. warning that tourists might be targeted.

The safety scares dealt a new blow to the kingdom's tourism industry, still recovering from the fallout of months of devastating floods last year, as well as several rounds of political unrest in recent years.

Posted by: Fred || 02/28/2012 00:00 || Comments || Link || E-Mail|| [280 views] Top|| File under: Govt of Iran
Who's in the News
45
[untagged]
11
Govt of Syria
4
Govt of Pakistan
2
al-Qaeda in Pakistan
2
Govt of Iran
2
Taliban
1
Pirates
1
Arab Spring
1
Islamic Emirate of Caucasus
1
Boko Haram
1
Lashkar-e-Islami
1
al-Qaeda
Bookmark
E-Mail Me
The Classics
The O Club
Rantburg Store
The Bloids
The Never-ending Story
Thugburg
RSS Links
Gulf War I
The Way We Were
Bio
Merry-Go-Blog
Hair Through the Ages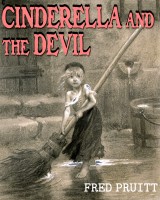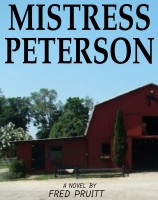 On Sale now!


A multi-volume chronology and reference guide set detailing three years of the Mexican Drug War between 2010 and 2012.

Rantburg.com and borderlandbeat.com correspondent and author Chris Covert presents his first non-fiction work detailing the drug and gang related violence in Mexico.

Chris gives us Mexican press dispatches of drug and gang war violence over three years, presented in a multi volume set intended to chronicle the death, violence and mayhem which has dominated Mexico for six years.
Click here for more information


Meet the Mods
In no particular order...


Steve White
Seafarious
Pappy
lotp
Scooter McGruder
john frum
tu3031
badanov
sherry
ryuge
GolfBravoUSMC
Bright Pebbles
trailing wife
Gloria
Fred
Besoeker
Glenmore
Frank G
3dc
Skidmark
Alaska Paul



Better than the average link...



Rantburg was assembled from recycled algorithms in the United States of America. No trees were destroyed in the production of this weblog. We did hurt some, though. Sorry.
107.23.176.162