Afghanistan
More on the ten-person medical team shot in Afghanistan
Ten members of a medical team, including six Americans, were shot and killed by militants as they were returning from providing eye treatment and other health care in remote villages in northern Afghanistan, a spokesman for the team said Saturday.

Dirk Frans, director of the International Assistance Mission, said one German, one Briton and two Afghans also were part of the team that made the three-week trip to Nuristan province. They drove to the province, left their vehicles and hiked for hours with pack horses over mountainous terrain to reach the Parun valley in the province's northwest.

Taliban spokesman Zabiullah Mujahid told The Associated Press that they killed the foreigners because they were "spying for the Americans" and "preaching Christianity."


IOW: They were foreigners, and of course all foreigners must be killed.


Frans said the International Assistance Mission, the longest serving nongovernmental organization operating in Afghanistan, is registered as a nonprofit Christian organization but does not proselytize.


Probably a good idea not to. Shouldn't carry bibles, either.


"This tragedy negatively impacts our ability to continue serving the Afghan people as IAM has been doing since 1966," the charity said in a statement. "We hope it will not stop our work that benefits over a quarter of a million Afghans each year."


Maybe if you made that aid dependent on all Taliban being dead it would help. This way they can have their cake and eat it, too.


The team, made up of doctors, nurses and logistics personnel, was attacked as it was returning to Kabul after the two-week mission in Nuristan, Frans said. They had decided to travel through Badakhshan province to return to the capital because they thought it would be the safest route, Frans said.


Yep, it was the safest alright. They are barely dead.
Posted by: gorb || 08/08/2010 13:42 || Comments || Link || E-Mail|| [293 views] Top|| File under:
Eight Taliban Killed in Afghan Violence
[Tolo News] At least 8 Taliban

hard boy

s were killed in Afghan and foreign forces' joint operations against Taliban

hard boy

s on Friday in separate incidents

In clashes between police forces and the coalition with Taliban

bad boy

s in the southern Paktika province, four

bad boy

s were killed, said a

front man

for Spinghar 505 Zone.

The incident occurred on Friday morning in the province's Khoshamand district after a convoy of foreign forces came under Taliban attacks, he said.

Police has captured some ammunition in the incident and no foreign or Afghan soldier is killed or wounded in the attacks, he added.

Meanwhile, four Taliban

hard boy

s were killed and two others were wounded in a joint operation conducted by Afghan and foreign forces in Imam Sahib district of the north-eastern Kunduz province on Friday afternoon.

No Afghan and foreign soldiers have been killed or wounded in these operations, the sub-governor of Imam Sahib, Muhammad Ayub Haqyar told TOLOnews.

Afghan and foreign forces have escalated their counter-insurgency operations in Afghanistan's volatile regions in an effort to wipe out Taliban

bad boy

s.
Posted by: Fred || 08/08/2010 00:00 || Comments || Link || E-Mail|| [294 views] Top|| File under: Taliban
Wheel barrow bomb Kills 4 Afghan Policemen, 1 Civilian
[Tolo News] At least, four Afghan

coppers

and one civilian were killed and 12 others were injured on Saturday in

a kaboom

in southern Helmand province, MoI says
"Go ahead, Mahmoud! Get in the wheelbarrow!"
"A wheelbarrow? What kinda operation is this? Why can't I have a car to explode in?"
"Because you don't know how to drive!"
"How about a donkey?"
The Afghan Ministry of Interior Affairs (MoI) said the bomb was attached to a wheel barrow, and hit a police vehicle in Nahr-e-Seraj, a district in Helmand province, consequently killing one

innocent bystander

and four

coppers

, and injuring twelve others.

Meanwhile, no

hard boy

groups including the Taliban have

taken credit

for the blast.

The incident took place as a

suicide kaboom

in the northern Kunduz province hit provincial police forces on Thursday and nearly 7 police officers were left dead while four others were injured in the incident.

The number of Afghan

coppers

killed during the last month by

bad boy

s hits 125 while 291 others were injured, according to a round-up by the MoI.
Posted by: Fred || 08/08/2010 00:00 || Comments || Link || E-Mail|| [288 views] Top|| File under: Taliban
Hezb-e-Islami killed 2 Afghans and 8 foreigners
[Tolo News] Afghanistan Hezb-e-Islami party


That'd be Hekmatyar's band of bandidos...


has claimed the killing of 8 foreigners and 2 of their Afghan interpreters in the north-eastern Badakhshan province


"Dat's right. We kilt 'em."


These foreign citizens who had introduced themselves as health workers, were killed with their interpreters, said Hezb-e-Islami in a phone contact with TOLOnews.


"Aaaar! They claimed they wuz health workers! We knew better! Infidels, the lot of 'em!"


Hezb-e-Islami called these men spies and added that they had gone to the province for espionage.


"We could see, they wuz lookin' around..."


"These ten persons came to Badakhshan through Panjshir, and introduced themselves as doctors, and returned to

Nuristan

after a few days," the Provincial Police Chief of Badakhshan, Aqa Noor Kintoz, told TOLOnews. "While returning from

Nuristan

province to Keran district of Badakhshan, ten

hard boy

s followed them on the way, killing them after they

beat feet

to the jungles, and they took their money as well," he added.

Six of these foreign citizens were Germans, three of them men and three women, and two others were Americans.

The dead bodies of these foreigners are being carried to Faizabad, the provincial capital of Badakhshan.
Posted by: Fred || 08/08/2010 00:00 || Comments || Link || E-Mail|| [286 views] Top|| File under: Hizb-i-Islami-Hekmatyar
Africa Horn
Pair held over Uganda bombing
[The Nation (Nairobi)] TWO more suspects have been

jugged

in connection with last month's Kampala bombing which killed over 70 football fans as they watched World Cup finals.

This came as the US State Department praised Kenya for cracking down on suspected

Orcs and similar vermin

in its annual report on terrorism.

Detectives from the Anti-Terrorism Unit in Mombasa raided Kongowea Kwa Karama Village on Friday morning and

jugged

two people.

"Yes, we have two people in our custody helping us with investigation," Coast provincial police officer Leo Nyongesa said.

A witness from one of the families raided, Ms Mariam Hussein, said police forced their way into her house.

"When the police started banging the door and threatening to break in, we decided to open the door," she said. The officers

jugged

her husband, Mr Abdulkadir Mohamed Hamis, thinking he was Mr Salmin Mohamed Hamisi.

"They handcuffed my husband before frog-marching him to one of the six vehicles outside the residence," she said.

Her pleas that he was not Salmin fell on deaf ears as the officers ransacked the premises for evidence.

Salmin, who was in another room, surrendered and asked the police to release his brother, Abdulkadir.

He was

jugged

and taken into custody and Abdulkadir released. The second suspect was

jugged

in another house.

The raid drew protests from residents, with

Mohammedan

s for Human Rights director Hussein Khalid terming the raid illegal.

In Washington, the State Department said Kenya had developed a "heightened recognition" of its vulnerability to terrorist attacks and is taking some steps to prevent them, the US State Department said on Thursday.

"Whereas Kenyans have traditionally perceived terrorism as primarily a 'foreign' problem, [they] came to recognise that their own country and society were threatened by violent

krazed killer

s," the State Department says in its new annual report on international terrorism.

"Kenya did demonstrate increased political will to prevent infiltration into the country and apprehend suspected

Orcs and similar vermin

, although porous borders make that task extremely difficult," the report adds.

The report details assistance that US counter-terrorism officials have provided to the Kenyan police and armed forces.

It adds, however, that despite these initiatives, "the lack of counterterrorism and anti-money laundering legislation during most of 2009 hindered Kenya's efforts to combat violent extremism."
Posted by: Fred || 08/08/2010 00:00 || Comments || Link || E-Mail|| [299 views] Top|| File under: al-Shabaab
Africa North
The Mayor of Baghlia killed near his home by an armed group
[Ennahar] The mayor of the town of Baghlia near Boumerdes (50 km east of Algiers) was killed Friday night outside his home by an armed gang, said Saturday officials from his party, the Front de liberation National (FLN in power). "The mayor of Baghlia was killed outside his home yesterday evening. He returned from Mostaganem (350 km west of Algiers) where he had attended the summer university", said an official of the FLN party.

The FLN did not name the mayor, nor given any indication on the perpetrators of the attack. "He was killed by gunmen outside his house, this is all I can say for the moment," said the official.

The town of Baghlia is located east of the province of Boumerdes, a region known for being one of the strongholds of terrorist groups affiliated with al-Qaeda in Islamic Maghreb (AQIM).
Posted by: Fred || 08/08/2010 00:00 || Comments || Link || E-Mail|| [296 views] Top|| File under: al-Qaeda in North Africa
Africa Subsaharan
Nigerian police kill three as mob storms station

[The Nation (Nairobi)] Authorities shot three people dead as a mob threatened to burn down a police station in an area of northern Nigeria that has been a hotbed of political and religious violence, police said today.


It's known as "Islam's bloody border."


Police opened fire after hundreds of protesters threatened to burn down the station late Thursday in the town of Tafawa Balewa while demanding the release of five people detained there, state police commissioner Danlami Yar'adua said. "Having been overwhelmingly outnumbered, the policemen had to shoot into the crowd to save their lives and safeguard the buildings, which resulted in the unfortunate death of three people and the wounding of five others," Yar'adua said.

The five detained were among 10 arrested over alleged involvement in vandalizing equipment for a new community radio station in the town, he said. Opposition to the radio project stemmed from the fear that it would be used for political campaigning by the state government ahead of next year's general elections, said local resident Adamu Hamza.

Tafawa Balewa is a mainly Christian town, while the surrounding Bauchi state is predominately Muslim. The state government is also Muslim-dominated. Yar'adua said anti-riot police had been deployed to the town to prevent further unrest.
Posted by: Fred || 08/08/2010 00:00 || Comments || Link || E-Mail|| [289 views] Top|| File under:
Arabia
US embassy in Saudi receives attack threat
[Al Arabiya Latest] The U.S. Embassy in Saudi Arabia said Westerners face possible attack from unidentified

krazed killer

s in the central province of al-Qassim, in the first warning of its kind this year.


Whoa! That's never happened before, has it?


"We have received credible information that an unidentified extremist(s) in Saudi Arabia may be planning to attack Westerners working and living in al-Qassim, Saudi Arabia," the embassy said in a statement posted on its website. "The timing and method of potential attacks are currently unknown," said the statement dated August 4, urging U.S. citizens to "exercise prudence and enhanced security awareness at all times".

Al-Qassim is among the most conservative regions in the kingdom. The key U.S. ally is ruled by the Al Saud family in alliance with clerics from the austere Wahhabi school of Islam.

Mansour al-Turki, spokesman for security affairs at the Interior Ministry, said he could not immediately comment.

Militants carried out attacks against Western targets, government symbols and oil facilities between 2003 and 2006. The attacks included suicide bombs at Western housing compounds, the interior ministry's headquarters in Riyadh and oil and petrochemical companies, plus an attempt to storm the world's biggest oil processing plant at Abqaiq in 2006.

A large-scale security crackdown and a rehabilitation program of militants sponsored by pro-government clerics have helped Saudi security services to stay ahead of plots to destabilize the country's absolute monarchy in recent years.

But concerns over the security situation in the kingdom resurfaced after its top anti-terrorism official, Prince Mohammed bin Nayef, was slightly hurt in a suicide attack in his house in September by a Saudi posing as a repentant militant returning from Yemen.

Saudi Arabia arrested 113 mainly Saudi and Yemeni al Qaeda-linked militants in March, including two suicide bomb teams.
Posted by: Fred || 08/08/2010 00:00 || Comments || Link || E-Mail|| [313 views] Top|| File under: al-Qaeda in Arabia
Qaeda in Yemen claims 2 attacks in oil producing area
[Al Arabiya Latest] Al-Qaeda's Yemen-based arm said it was behind two attacks that killed at least 11 soldiers in an oil province last month, and threatened more strikes on government targets.

The attacks in the southern Shabwa province on July 22 and 25 were among five raids on state targets since June which have been blamed on the resurgent militant group.

Officials have said al-Qaeda may have been also behind an attack that killed three soldiers on Thursday.

"Anyone who stands with (Yemeni President) Ali Saleh and his government, and with the Crusader (Western) campaign is against our Muslim people is our enemy and a legitimate target for us," Al Qaeda in the Arabian Peninsula said in a statement posted on an Islamist website on Saturday.

Another statement claimed responsibility for the attack on a military convoy in Shabwa on July 22 in which militants killed at least five soldiers and seized their vehicle and weapons.

The group previously focused its high-impact strikes on foreign targets but has started to aim at the state in response to enhanced U.S.-Yemeni cooperation in a crackdown that has included air strikes and raids.
Posted by: Fred || 08/08/2010 00:00 || Comments || Link || E-Mail|| [292 views] Top|| File under: al-Qaeda in Arabia
2 border guards killed in clash with drug smugglers
[Arab News] Two Saudi border guards were killed on Friday during a clash with drug smugglers at the restive border with Yemen.

The clash took place at Dhahran Al-Janoub, Asir, when 15 traffickers tried to smuggle 500 kilograms of hashish into the Kingdom, police said.

Lt. Col. Abdullah Al-Hamrani, spokesman of the border guards, told Arab News that security officers were able to arrest some of the traffickers, who belong to different nationalities. "There were no Saudis among them," he said. He pointed out that the arrested included several intruders.

Al-Hamrani said his department prevents at least three attempts of drug smuggling through the southern border every week.

Speaking about the incident that took place on Friday, he said police were successful in driving the smugglers back. "Border patrols on a routine reconnaissance operation spotted a group of 15 smugglers who were trying to cross the border for the purpose of trafficking," the spokesman said.

"When they were warned to retreat to where they came from, they started shooting from several locations. But we don't know how many of them were killed in the operation," he said. He identified the slain policemen as Muhammad Saeed Al-Qahtani and Hussein Ali Hassan.
Posted by: Fred || 08/08/2010 00:00 || Comments || Link || E-Mail|| [301 views] Top|| File under:
Bangladesh
10 hurt in attack on Ahmadiyyas
[Bangla Daily Star] Ten Ahmadiyyas were injured yesterday when a group of enraged villagers attacked them at Chandtara village of Ghatail upazila yesterday afternoon.

The followers of Ahmadiyya Muslim Jama'at Bangladesh came under attack at 2:00pm after inaugurating the construction works of a mosque at Akandapara, local sources said.

The injured were Jafarullah, Mozibor, Halim, Saidur, Arif, Motaher, Abdul Hai and Ibrahim Hossain. Identities of the two other victims could not be ascertained. The injured were sent to Tangail and Dhaka for treatment.

Angered at the Ahmadiyaa move to raise a mosque, the mob attacked them with brick chips and bamboo sticks. They also vandalised several houses and two poultry firms owned by the Ahmadiyya community, police sources said.

A police team from Ghatail Police Station rushed to the spot and brought the situation under control.

Officer-in-Charge (OC) Mominur Rahman confirmed the incident. "No one was arrested and no case was filed in this regard till 5:15pm," added the OC.

The villagers of the same locality in an attack on June 17 foiled another move to construct the mosque.

Local Muslims under the banner of 'Imam Parishad' held procession and rally in the village against 40 Ahmadiyya families and also declared to resist the construction of the mosque at any cost.

Mirza Ghulam Ahmad founded the movement Ahmadiyya Muslim Jama'at (community) on March 23, 1889, envisioning it to be a revitalisation of Islam. Ahmadiyyas consider themselves Muslims and claim to practice Islam in its pristine form.
Posted by: Fred || 08/08/2010 00:00 || Comments || Link || E-Mail|| [299 views] Top|| File under: Global Jihad
Caribbean-Latin America
Chihuahua: Mexican Federal Police Detachment Withdraws -- UPDATED
Google Translate from a variety of web sources. Updated with a definitive count of the evacuees, the type of aircraft used and a confirmation of troop rotation


About 200 Mexican Federal Police were evacuated from Juarez early Sunday morning, according to Mexican news accounts.

News organizations in Juarez report that federal agents, many with backpacks and some in civilian clothes were seen loading aboard several official Federal Police transport aircraft Sunday morning.

A mutiny by several Mexican Federal agents Saturday ended when four top commanders of the Juarez detachment were relieved of command and ordered to Mexico City for investigation of alleged criminal conduct.

The Juarez detachment has been under tremendous strain because of a series of armed assaults against them starting with the July 16 Juarez car bomb which killed one agent and three others. The most recent attacks happened last Sunday through yesterday where a total of two agents were murdered and eight others were wounded in a series of ambushes.

The Mexican news daily La Polaka reports the agents were being rotated out and replaced with new agents.
Posted by: badanov || 08/08/2010 16:39 || Comments || Link || E-Mail|| [302 views] Top|| File under:
Chihuahua: Mexican Federal Agents in 3 Ambushes; 1 Dead
Google Translate


Mexican Federal agents suffered three more armed attacks in the form of ambushes against patrols killing one agent and wounding four others in Juarez Saturday, say Mexican news reports.

The attacks total nine attacks and ambushes directed against federal armed patrols in Juarez since last Sunday night.

The first attack took place near the intersection of calles Lopez Mateos and La Raza where one agent was killed and a civilian wounded nearby when his Toyota Tacoma crashed.

The second attack took place a short distance away near the intersection of calles Plan de Guadalupe and Danubio in the Los Nogales district where agents killed one armed suspect driving a Ford Lobo pickup truck after the agents were fired on.

The last attack took place at about 1400 hrs near the intersection of calles Paseo de la Victoria and Morelia where an unknown number of armed suspects or agents were wounded.
Posted by: badanov || 08/08/2010 00:00 || Comments || Link || E-Mail|| [287 views] Top|| File under:
More Mexican Mayhem
28 Dead in Northern Mexico

A total of 28 individuals were murdered in ongoing drug and gang related violence in northern Mexican states and in Durango, which included two Chihuahua, Chihuahua police rookies killed in the line of duty, four inmates at a Juarez prison and an auto parts dealer shot to death in Nuevo Leon.
For a map, click here

A woman and an unidentified man were shot to death in separate crimes in Juarez, according to Mexican news reports. The male victim was found near the intersection of Camino Viejo San Jose and Paseo de la Victoria shirtless with his head wrapped in duct tape with a gunshot wound to the head. Sonia Montes Carrola, 37, was found near the intersection of calles Porvenir and Sauzal in the Crucero district in her Hyundai sedan.


An unidentified man was found shot to death in Chihuahua, Chihuahua Wednesday evening, according to Mexican press reports. The victim was found on calle Valladolid near an abandoned house bound by his hands with a single gunshot wound to the head. A sign was left on the body which read: "For Rat".


An unidentified man in his 30s was found shot to death on a highway north of Chihuahua, Chihuahua Thursday, say Mexican press accounts. The discovery was made at Km Marker 136 on the road to Juarez where the victim was found with a gunshot wound to the head. He had been bound by his hands and gagged with duct tape. Investigators found 9mm spent cartridges casing at the scene.


A total of four unidentified inmates were killed in a prison riot in the Juarez state Centro de Readaptacion Social (CERESO) Friday, say Mexican press reports. The riot is the second is less than a week in which two inmates were killed and four were wounded.


Three unidentified men were found hands bound, gagged and shot to death near Delicias, Chihuahua, according to Mexican press reports. The find was made on Highway 3 south of Juarez near the Estacion Horcasitas. The victims' hands were bound with plastic ties. Investigators think the bodies were dumped at the location for more than 24 hours.


Two Chihuahua, Chihuahua municipal police officers were ambushed and killed Thursday, say Mexican news reports. Alexis Romo Marquez and Daniel Lopez Hernandez was found shot to death near the intersection of calles Caudillos del Norte and Frente in the Populares district. Both men had been with the Chihuahua police corporation less than two years.


A Mexican Federal tax office was evacuated after being notified of a possible bomb Friday in Juarez, say Mexican press reports. Workers in the office on calle Simona Barba received the call at about 1530 hrs about a bomb in the office. The office was evacuated until at least 1800 hrs.


Seven unidentified individuals were shot death in four separate crimes in Juarez Friday night, according to the Mexican daily La Polaka. The first crime took place near the intersection of calles Asturias and Paquimé in the Rinconada las Torres district where two men were shot to death in their sedan. The second crime involved a female who was shot to death near the intersection of calles Samalayuca and Bufalo in the Praderas del Sur district. A second female was shot to death at a residence near the intersection of calles Chuviscar and Simona Barba. Lastly, three men employed at the Waterfill Car Wash were shot to death as they drank beer.


Two unidentified men, one of which was a municipal police agent, were shot two death and two more wounded in two separate crimes Saturday, according to the Mexican daily La Polaka. The officer was shot to death while trying to take refuge in the Bar Yankees on Avenida Ju"rez. Two other unidentified individuals were wounded in that attack. Elsewhere, a man was found shot to death near the intersection of calles Vicente Guerrero and Peru.


A Chihuahua, Chihuahua tortilleria was firebombed Friday night, say Mexican press reports. El Maizal on the intersection of calles Paseos del Real and Eduardo I in the Villas del Rey district was destroyed by the fire. A message left at the site of the business said that failure to pay protection money was the reason the business was destroyed.


Hermosillo, Sonora police officers were attacked by two unidentified youths who has taken refuge on the roof of a car wash Friday, say Mexican press reports. The officers were investigating a theft, and when they attempted to apprehend the two, they were attack with an iron bar 200mm long and with pepper spray.


Two unidentified individuals were found murdered in two separate crimes in Tijuana, Baja California, according to the Mexican daily La Cronica. The first victim was a man found near the intersection of bulevar Federico Benítez López and Vía R"pida Poniente wrapped in a blanket. The second victim was a female in her 30s found on calle Mayoguén in the Emperadores district with bullet wounds. Investigators found 9mm spent cartridge casings at the scene.


A Nuevo Leon auto parts dealer was shot to death near his home in Montemorelos early Saturday morning, say Mexican press reports. Víctor Hugo Chapa Aguirre, 43, was killed at his residence on Chapa Aguirre where he arrived after work after midnight. Ten spent shotgun shells were found at the scene.


Two unidentified individuals were shot to death in a firefight reported as a between two rival drug gangs in Durango. The firefight took place in Poanas, Durango early Saturday morning. Reports say one of the dead came from the state of Zacatecas, south of Durango.


A shootout at a Parral, Chihuahua hotel has left one dead and four woudned according to Mexican press accounts. The attack took place at the Howard Johnson hotel where a number of law students from Universidad Regional del Norte were staying for academic instruction. At least five armed suspects entered the hotel about 1300 hrs, shooting and killing one of the owners and throwing two hand grenades neither of which detonated. Reports were the shooting lasted several minutes, although reports did not say who else was involved. Reports say several others were wounded.

From the Don't-Forget-to-Tip-Your-Cabbie Department

Two unidentified suspected robbers of local cab drivers were saved from lynching by local authorities, according to Mexican press reports.

Cab drivers in the village of San Pablo Oztotepec in central Mexico intercepted two recently released robbers and moved to them to village square to turn them over to residents. Police aboard helicopters and vehicles attempted to prevent the movement but were met with an angry crowd throwing rocks. Eventually, residents agreed to release the suspects to the police if local media were present.

This is the second attempted lynching of robbery suspects in two days in the same area.
Posted by: badanov || 08/08/2010 00:00 || Comments || Link || E-Mail|| [314 views] Top|| File under:
India-Pakistan
Four more shot dead, 14 injured in Karachi
[Dawn] Despite pledges and efforts made by the

ineffectual central government

to restore peace in the city, four people were

rubbed out

in Karachi.

Prime Minister Yousuf Raza Gilani, Federal interior minister Rehman Malik and others

dithered rather than

address the situation the city which remains tense.

Two persons, Sardar Khan and Zakarya were killed while one was injured

in gunplay

on Saturday in Manghopir police station area.


Ah, Saturday night in Olde Maghopir!


Two other persons were

potted

in separate incidents in Orangi Town and Pirabad areas. Qasba colony, Qasba Morh, Bukhari colony and areas within the vicinity experienced frequent firing incidents in which 14 people were injured.

Peoples in affected areas are facing a food shortage because they trapped in their homes.
Posted by: Fred || 08/08/2010 00:00 || Comments || Link || E-Mail|| [308 views] Top|| File under:
Iraq
Four policemen killed by insurgents in Baghdad
[Ennahar] Four policemen were killed and eight others including two civilians were wounded in clashes lasting several hours with insurgents in the night from Friday to Saturday in Baghdad, said an official of the Ministry of Interior.

"Saturday around 0:00 (21:00 GMT Friday), unknown persons stole a car and its owner has followed them to their home before alerting police that intervened in the district of Saidiya, in southern Baghdad, the source said.

"An exchange of fire began around 2:00 (Friday 23:00 GMT) between security forces and insurgents holed up in their house. The shooting lasted until dawn and four policemen were killed, eight others have been wounded including two civilians," the source said.

One of the insurgents who had fled in a terraced house, taking hostage the family was killed, told AFP officers injured in the Yarmouk hospital. The other insurgents have managed to escape.

In the house, police found a car bomb, explosive devices, pistols with silencers, grenades and antitank rockets, according to the Ministry of Interior.

Saidiya is a Sunni neighborhood that was a stronghold of insurgency and is still considered dangerous.
Posted by: Fred || 08/08/2010 00:00 || Comments || Link || E-Mail|| [289 views] Top|| File under: Islamic State of Iraq
60 killed in triple bombing in Basra
[Iran Press TV Latest] At least 60 people have been killed and 70 others injured by a triple bombing that ripped through the center of Iraq's southern port city of Basra.

Three explosives-laden cars were detonated within minutes of each other at the al-Ashaar market on Saturday evening, a Press TV correspondent reported.

Security forces cordoned off the area after the terrorist attacks and immediately launched an investigation into the incident.

The people injured in the bombings were transferred to a nearby hospital for medical treatment.

In another incident, unidentified assailants gunned down four police officers and injured 10 people when a gunfight broke out on Saturday at about 2:00 a.m. local time (2300 GMT) in the southern Baghdad neighborhood of Saidiyah.

The police, who had been tipped off by a carjacking, trailed the suspects to a nearby house. They then engaged in a fierce exchange of fire with an unknown number of gunmen. The shootout lasted until dawn.

The Iraqi police recovered a car bomb, a home-made bomb, a grenade, a pistol with a silencer, and a rocket-propelled grenade at the site of the shootout.

Also on Saturday, a bomber attacked an emergency police patrol in Mosul, killing a policeman and injuring seven others, three of whom were civilians.

A volatile ethnic mix of Sunni Arabs, Kurds, and Christians, Mosul has been the scene of frequent shootings and bombings. The capital city of Iraq's Nineveh province is situated some 396 kilometers (250 miles) northwest of Baghdad.

In addition, one policeman was shot dead and two others were injured after they came under attack in Fallujah on Saturday.
Posted by: Fred || 08/08/2010 00:00 || Comments || Link || E-Mail|| [599 views] Top|| File under: Islamic State of Iraq
Israel-Palestine-Jordan
Gaza power plant shuts down citing lack of fuel
[Al Arabiya Latest] Engineers shut down Gaza City's sole power plant on Saturday because of a lack of fuel, switching off electricity to some half a million people in the midst of a heat wave. The fuel for the plant is supplied by the rival Palestinian government in the West Bank, which says it has reduced shipments because the Gaza's Hamas terrorist government is behind on payments.

"The electricity was cut in Gaza City because of there wasn't enough fuel for the station," said power station official Suheil Skeik.

The plant serves Gaza City and its surroundings, while the remaining million people in the rest of the tiny coastal territory rely on neighboring Egypt and Israel for their power needs.

An engineer at the plant said an emergency fuel shipment was expected on Sunday, which would allow them to restart one of the plant's four turbines and supply a few hours of power.

For the past few months the plant has supplied just six to 10 hours of power a day because of the ongoing problems with getting enough fuel from the West Bank government.

Gazans who can afford to buy generators use them to supplement the shortage. The noisy machines crowd the sidewalk and fill the air with gasoline fumes in Gaza City's commercial district.

But a complete power cut is expected to deepen the misery in Gaza, where residents have suffered through a sweltering heat wave - severe even by the standards of this hot, dry seaside enclave. Temperatures have soared well over 95 degrees Fahrenheit (35 degrees Celsius) for the past few weeks.


Wonder if the seaside resort has AC?


Gaza's rulers, the terrorist militant Islamic group Hamas, are meant to collect utility bills and send the cash to their rivals, the Western-backed Palestinian Authority in the West Bank, which use it to buy the fuel.

Palestinian Authority spokesman Ghassan Khatib says terrorist Hamas isn't sending enough money, and on average, they were receiving only $1.3 million a month from the distribution company, while they were paying $9 million for the fuel.

"We need some transparency here. There has to be some kind of audit," Khatib said.

Skeik, the power station official, said the plant sent about $1 million last week, and expected to send another million in coming days.

Although the Palestinian Authority hasn't had a presence in Gaza since terrorist Hamas seized power over the territory in June 2007, it receives aid from the international community to pay for part of Gaza's bills.
Posted by: Fred || 08/08/2010 00:00 || Comments || Link || E-Mail|| [313 views] Top|| File under: Hamas
Southeast Asia
Three gunned down in southern Thailand
Suspected Muslim terrorists insurgents shot dead three people in Thailand's restive south on Saturday in two separate incidents, police said, the latest violence in the troubled region bordering Malaysia.

A soldier was gunned down in an ambush while riding a motorbike to a military base in Yala province. In neighbouring Pattani, a Buddhist couple was killed and their four-year-old nephew wounded inside a motorbike repair shop, police said.


Posted by: ryuge || 08/08/2010 01:17 || Comments || Link || E-Mail|| [299 views] Top|| File under: Thai Insurgency
Syria-Lebanon-Iran
Beirut charges 3rd telecom worker of espionage
[Al Arabiya Latest] A Lebanese prosecutor on Saturday charged a third state telecommunications employee with spying for Israel in a widening scandal rattling the country.

Judge Sakr Sakr accused Milad Eid of "dealing with the Israeli enemy..., giving them technical information in his position as head of international communications at the Telecommunications Ministry", according to judicial sources.

Eid was also charged with meeting Israeli officers in several places outside Lebanon. If convicted, Eid, who was employed at the state-owned fixed-line operator Ogero, would face the death penalty.

Two employees working for state-owned mobile telecom firm Alfa were earlier charged with espionage for Israel, in arrests that have sparked debate on how deeply Israel had infiltrated Lebanon's telecom and security sectors.

Lebanon is in an official state of war with neighboring Israel. The powerful Lebanese Shi'ite militant group, Hezbollah, fought the Jewish state to a stalemate in a 2006 war.

Last Tuesday, Lebanese and Israeli forces clashed along the border, leaving four dead in the worst such flare-up since 2006.
Posted by: Fred || 08/08/2010 00:00 || Comments || Link || E-Mail|| [285 views] Top|| File under:
Who's in the News
43
[untagged]
5
Govt of Iran
3
Hamas
2
Islamic State of Iraq
2
Global Jihad
2
al-Qaeda in Arabia
2
Hezbollah
2
Taliban
2
Govt of Pakistan
2
al-Qaeda
1
Palestinian Authority
1
al-Qaeda in North Africa
1
Hizb-i-Islami-Hekmatyar
1
al-Shabaab
1
Thai Insurgency
1
Commies
1
Jemaah Islamiyah
Bookmark
E-Mail Me
The Classics
The O Club
Rantburg Store
The Bloids
The Never-ending Story
Thugburg
RSS Links
Gulf War I
The Way We Were
Bio
Merry-Go-Blog
Hair Through the Ages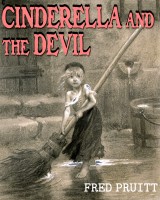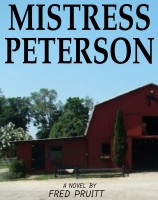 On Sale now!


A multi-volume chronology and reference guide set detailing three years of the Mexican Drug War between 2010 and 2012.

Rantburg.com and borderlandbeat.com correspondent and author Chris Covert presents his first non-fiction work detailing the drug and gang related violence in Mexico.

Chris gives us Mexican press dispatches of drug and gang war violence over three years, presented in a multi volume set intended to chronicle the death, violence and mayhem which has dominated Mexico for six years.
Click here for more information


Meet the Mods
In no particular order...


Steve White
Seafarious
Pappy
lotp
Scooter McGruder
john frum
tu3031
badanov
sherry
ryuge
GolfBravoUSMC
Bright Pebbles
trailing wife
Gloria
Fred
Besoeker
Glenmore
Frank G
3dc
Skidmark
Alaska Paul



Better than the average link...



Rantburg was assembled from recycled algorithms in the United States of America. No trees were destroyed in the production of this weblog. We did hurt some, though. Sorry.
3.80.32.33