Afghanistan
'Int'l troops killed Afghan district chief'
Afghan police alleged on Thursday that international troops had shot dead an Afghan district governor and two of his men after mistaking them for Taliban. President Hamid Karzai expressed sorrow over the killing, which he called a 'misunderstanding', and said the district chief and another man killed in a Taliban bombing on Thursday had been his close associates. The NATO-led multinational force said it was investigating the shooting late on Wednesday in Uruzgan. Chora Governor Rozi Khan and two of his men were killed as they went to the aid of a friend, believing the Taliban had surrounded his home, police commander Gulab Khan said.
Posted by: Fred || 09/19/2008 00:00 || Comments || Link || E-Mail|| [288 views] Top|| File under: Taliban
Africa Horn
Somali pirates hijack Greek ship
(Xinhua) -- A Greek ship with 25 crew members has been seized by armed pirates off the coast of Somalia in the latest attacks on the world's most dangerous waters, a regional maritime official said on Thursday.

Andrew Mwangura, the coordinator of the East Africa Seafarers Assistance Program (SAP), said the vessel was sailing to Kenya when it was hijacked off the eastern coast of Somalia, the 13th such seizure by the pirates in the past two months. "We have been receiving reports about the Greek vessel since yesterday (Wednesday) but I have not confirmed the name of the vessel and the nationalities of the crew members," Mwangura told Xinhua by telephone.

Using increasingly sophisticated equipment, pirates have stepped up attacks on merchant vessels in the gulf, increasing insurance costs for ship owners and raising the possibility of military intervention.

The IMB's Piracy Reporting Center described three large "motherships"- two Russian-made stern trawlers and a tugboat- that officials suspect are coordinating at least some of the recent attacks.

The International Maritime Bureau have reported more than 50 attacks or attempted attacks in or near the Gulf this year, up from 13 for all of last year.

The IMB's Piracy Reporting Center described three large "motherships"- two Russian-made stern trawlers and a tugboat- that officials suspect are coordinating at least some of the recent attacks.

A spate of hijackings by pirates off the coast of Somalia has triggered the deployment of a multi-coalition naval force to patrol the world's most dangerous waters. The U.S. Navy said Western coalition warships and aircraft said it will conduct patrols to boost security in the Gulf of Aden.

The Horn of Africa nation's 3,300-kilometer coastline is considered one of the world's most dangerous stretches of water because of piracy. Somalia is at the entrance to the Gulf of Aden, which leads to the Red Sea and the 166-kilometer Suez Canal, one of the world's most important shipping channels.
Posted by: Fred || 09/19/2008 00:00 || Comments || Link || E-Mail|| [286 views] Top|| File under:
Africa Subsaharan
Militants say they bombed pipeline in Nigeria
Nigeria's main militant group says its fighters bombed another oil pipeline in the restive southern oil region. The Movement for the Emancipation of the Niger Delta says it destroyed the pipeline run by a unit of Royal Dutch Shell PLC with high explosives. Shell officials could not immediately be reached for comment Thursday. If confirmed, the attack would mark the sixth straight day of stepped-up violence in the southern regions of Africa's oil giant.
Posted by: Fred || 09/19/2008 00:00 || Comments || Link || E-Mail|| [265 views] Top|| File under:
Arabia
Yemen: Thirty suspects arrested over US embassy blast
(AKI) - Yemeni police have arrested at least 30 people with suspected links to Al-Qaeda in relation to the deadly blast outside the US Embassy in the capital, Sanaa, on Wednesday.

Two suicide car bombs set off a series of explosions outside the heavily fortified US embassy, killing 16 people, including four civilians. The victims were all Yemeni, except for a 26-year old Indian nurse. No US citizens were killed in the attack.

The US State Department on Wednesday condemned the bombings saying they bore "all the hallmarks" of an Al-Qaeda attack.

A group calling itself Islamic Jihad in Yemen has claimed responsibility and threatened attacks on other embassies including those of Britain, Saudi Arabia, and the United Arab Emirates, unless Yemen frees several jailed members of the group. Islamic Jihad in Yemen has no connection with the Palestinian group with a similar name.


I'd guss they do have a connection with Egyptian Islamic Jihad...


An Al-Qaeda affiliated group claimed responsibility in March for a mortar attack that missed the same US embassy but wounded 13 girls at a nearby school. The US State Department ordered all non-essential diplomatic staff to leave the country a month after that embassy attack, later claimed by Al-Qaeda's Jund al-Yemen Brigades.

This article starring:
Islamic Jihad in Yemen
Jund al-Yemen Brigades
Posted by: Fred || 09/19/2008 00:00 || Comments || Link || E-Mail|| [356 views] Top|| File under: al-Qaeda in Yemen
Bangladesh
Hizb ut-Tahrir leaders held over 'militancy'
Rajshahi Metropolitan Police (RMP) yesterday arrested the coordinator of Bangladesh chapter of Hizb ut-Tahrir and nine of his cohorts at Rajshahi City Press Club on suspicion of promoting militancy in the country.

The police said the Hizb ut-Tahrir men were distributing leaflets calling for establishing its self-styled Khilafat rule dethroning the present government in this holy month of Ramadan. "We arrested them on suspicion of encouraging militancy in the country...We are investigating their activities," said RMP Commissioner Mahbub Mohsin yesterday.

Quoting the Quran in its leaflets, the Islamist group called upon Muslims asking them to "take oath for establishing the rule of Khilafat by dethroning the present ruler in this holy month of Ramadan" to unite Muslims and revive their lost glory. It criticises sending of forces in United Nations Peace Keeping missions for protecting "enemies" instead of "turning them the flag bearers of Islam".

"Our rulers have discarded the Quran and the Sunnah...They have handed us over to enemies. So, we should take oath to overthrow the present ruler this Ramadan and we have to replace them with Khilafat rule," says the leaflet distributed by the arrestees.

Of the arrestees, four are teachers including the outfit's Coordinator Dr Syed Golam Mowla, who is a teacher of management at Dhaka University (DU) and a resident of Dhanmondi, while others are students of different universities and colleges. The arrest sparked tension in the city forcing the authorities to beef up security.

The police produced the Hizb ut-Tahrir men before the court of Metropolitan Judicial Magistrate BM Tariqul Kabir under section 54, accusing them of engaging in a conspiracy to topple the government. The court sent the arrestees to jail in the afternoon.

They were arrested just before holding a scheduled press conference at the press club around 12:30pm. The police also seized from their possession a lot of leaflets, booklets and posters containing provocative statements against the government. Ramzan Ali, officer-in-charge of Boalia Police Station, said, "The arrestees were provoking unrest among people in the name of religion...Their activities also violate the state of emergency."

Meanwhile, leaders of Rajshahi City Press Club including its President and Dainik Sangram bureau chief Sardar Abdur Rahman, and daily Naya Diganta correspondent Sardar Anisur Rahman told reporters that the press conference was postponed as the Hizb ut-Tahrir leaders failed to show them any permission from the police. However, the Islamist group was finally given a schedule for the press conference at 1:30pm without the permission from the RMP.
Posted by: Fred || 09/19/2008 00:00 || Comments || Link || E-Mail|| [263 views] Top|| File under: Hizb-ut-Tahrir
China-Japan-Koreas
Norks Test Engine of Long-Range Missile
They can't feed their people but they can build a rocket engine. Maybe. Sorta.

TOKYO, Sept. 16 — North Korea has tested the engine mechanism for an intercontinental missile that might be able to hit major cities on the U.S. West Coast, according to an account published Tuesday in the South Korean press.

A previously unknown missile launch site on the west coast of North Korea was identified last week by Jane's Defense Weekly, which cited commercial satellite images. The facility has a mobile launch pad and a 10-story tower that would support the North's largest ballistic missiles, Jane's reported.

Appearing before a parliamentary committee in Seoul on Thursday, South Korean Defense Minister Lee Sang-hee said the launch site is about 80 percent complete. His remarks added to the growing body of information about the site in recent media reports.

If accurate, the reports indicate that while North Korea has pursued on-again, off-again negotiations with the United States and four other countries on abandoning its nuclear weapons program, it has continued to work on developing a long-range ballistic missile and is diverting scarce resources from a collapsing economy that has brought about chronic food shortages.

A 2006 U.N. Security Council resolution demands that North Korea "suspend all activities related to its ballistic missile program." The North must abandon its program in a "complete, verifiable and irreversible manner," the resolution says.

The South Korean newspaper Chosun Ilbo reported that a U.S. reconnaissance satellite had detected a test earlier this year at the launch site of a long-range missile, presumably an updated version of the Taepodong-2 missile, which failed in a 2006 test firing. Chosun Ilbo was the first newspaper to report last week that North Korean leader Kim Jong Il had collapsed in August.

The U.S. Embassy in Seoul and South Korea's Defense Ministry declined Tuesday to confirm or deny the missile test report.

An "improved version" of the Taepodong missile might have a range of more than 6,200 miles, the Chosun Ilbo reported, putting Seattle, San Francisco and Los Angeles within reach. A previous version had a range of about 4,150 miles, which could reach Alaska.

Analysts in Seoul were not surprised by reports of North Korea's continuing missile development, which they saw as distinct from the country's nuclear ambitions. "This is expected, because attention was focused on the nuclear issue," said Dong Young-seung, a North Korea expert at the Samsung Economic Research Institute. "That left North Korea with room to make progress with its missile development without much sanction from the outside world."

Cha Du-hyeogn, a researcher at the Korea Institute for Defense Analyses, said that if North Korea does curtail its nuclear program in exchange for economic aid and a reduction of diplomatic sanctions, government officials in Pyongyang will "feel very nervous." The missile program "is their only remaining leverage against an outside threat," he said.
Posted by: Steve White || 09/19/2008 00:00 || Comments || Link || E-Mail|| [324 views] Top|| File under:
India-Pakistan
Indian police battle Islamic militants in capital
NEW DELHI - Indian police battled suspected Islamic militants holed up in a house in the country's capital Friday, killing two and arresting one before the others escaped, police said. The gunbattle in a southern part of sprawling New Delhi put the city back on edge days after five coordinated bombings in the capital's markets killed 21 people — attacks credited to homegrown Islamic militants.

A senior New Delhi police officer, Karnal Singh, told reporters at the scene of Friday's firefight in the Jamia Nagar neighborhood that there were five gunmen. Two were killed, one was arrested and two escaped, he said. Police spokesman Rajan Bhagat said two policemen were wounded in the fighting. "A sizable amount of arms and ammunition was discovered in the house," said Bhagat. "The area has been cordoned off, and we are continuing our investigation."

Soon after the gunbattle broke out around noon Friday, scores of police officers, many in riot gear, could be seen fanning out through Jamia Nagar, a leafy lower middle-class neighborhood. The scene was chaotic with authorities trying to get civilians out of harm's way while subduing the militants.

A group calling itself the Indian Mujahideen has claimed responsibility for the New Delhi attacks. It also said it was behind bombings that killed 61 people in the western city of Jaipur in May and July blasts in the western state of Gujarat that killed at least 45. Police apparently zeroed in Friday on one New Delhi house after interrogating a man detained after the Gujarat bombings, The Press Trust of India news agency reported. The man, identified as Abu Basher, said the home in quiet Jamia Nagar was used as a safe house by Islamic militants plotting attacks around India.

The Indian Mujahideen was little known before this year's bombings, and police believe it may be a front for the Students' Islamic Movement of India, or SIMI, which was banned in 2001.

India has routinely blamed Pakistan or Bangladesh-based militant groups for dozens of attacks in the last three years. But as the death toll has mounted this year, evidence has pointed to the involvement of Indian Muslims, raising difficult questions for the government about growing anger among India's large Muslim minority. On Wednesday, Prime Minister Manmohan Singh made a rare acknowledgment that Indians — and not foreign Islamic groups — may have been behind the New Delhi attacks, but cautioned the country's security services were facing "vast" intelligence gaps.

Several alleged SIMI activists have been rounded up in recent months, but police have made little apparent headway in finding those behind the attacks. Authorities believe the Islamic militants aim to spread fear among ordinary Indians and provoke violence between the country's Hindu majority and Muslim minority.
Posted by: tu3031 || 09/19/2008 11:42 || Comments || Link || E-Mail|| [277 views] Top|| File under:
Pakistan: Child hostages freed in troubled northwest
(AKI) - Local people in northwest Pakistan on Thursday fought three militants and freed about 300 school students who had been taken hostage earlier in the day.

The residents stormed the primary school building in the Upper Dir district of the North West Frontier Province, bordering Afghanistan, where three suicide bombers were holding the children. According to media reports, the captors engaged in a gun battle before freeing

Two of the militants were reportedly suicide bombers who blew themselves up, while the third fled.

all the captives unhurt. Two of the militants were reportedly suicide bombers who blew themselves up, while the third fled.

The district is near the Bajaur tribal region and the Swat Valley, both of which have been the scene of much insurgent violence in recent months. Pakistan's security forces claim to have killed more than 700 militants in an offensive in the Bajaur tribal region bordering Afghanistan in the past six weeks. At least 19 gunmen were killed in a battle in the region on Wednesday, according to military sources.
Posted by: Fred || 09/19/2008 00:00 || Comments || Link || E-Mail|| [569 views] Top|| File under: TTP
14 killed in fresh clashes in Kurram
At least 14 people were killed and 26 injured on Thursday in clashes between the warring tribes of Kurram Agency despite security forces' deployment in the area. According to Dawn News, the clashes have intensified in the Pewar, Pewar Tangi, Mangak and Arwali areas of Kurram. Meanwhile, local Taliban have evicted around 200 shia families from Aurakzai Agency who have resettled in Kohat, authorities said.
Posted by: Fred || 09/19/2008 00:00 || Comments || Link || E-Mail|| [294 views] Top|| File under: TTP
Israel-Palestine-Jordan
Two Palestinians killed in Gaza border tunnel collapse
At least two Palestinians were killed and three others were missing on Thursday when a tunnel they were digging beneath the Egyptian-Gaza border collapsed, medical workers said.

Residents said the tunnel was meant to be used to bring goods into the Hamas-controlled Gaza Strip.

Many Gazans use tunnels to bypass an Israeli blockade that was tightened after Hamas Islamists seized the coastal strip last year. Israeli officials have said many of the tunnels are also used by militants to smuggle weapons from Egypt into Gaza.
Posted by: Fred || 09/19/2008 00:00 || Comments || Link || E-Mail|| [268 views] Top|| File under: Hamas
Southeast Asia
Student, two terrorists killed in southern Thailand
Three people have been killed in fresh jihadi separatist violence in Thailand's Muslim-majority south, while an elementary school was burned to the ground, police said.


One person and two primates killed by my calculation


Two Muslim terrorists militants were killed and a policeman injured Thursday evening during a 10-minute gunfight with security forces, police said. The clash broke out as soldiers and police sealed off a village to search for suspected terrorists militants. Both the dead were wanted on suspicion of planting bombs in the region along the southern border with Malaysia, police added.

In nearby Narathiwat province, a Muslim teenager was killed in a drive-by shooting, while a primary school in Yala was torched in an arson attack.
Posted by: ryuge || 09/19/2008 06:04 || Comments || Link || E-Mail|| [263 views] Top|| File under:
Philippines: Army says it has seized southern Muslim rebel camp
(AKI) - Philippine troops have seized a major Muslim rebel training camp on restive southern Mindanao island and killed seven guerrillas in a separate clash, the military said on Thursday.

The Philippines army says over 100 rebels have been killed in a month-long operation in the south to hunt down three commanders from the Moro Islamic Liberation Front.

At least 22 soldiers have died and over 100 have been wounded in the bloody clashes, which have left Malaysian-brokered peace talks in shreds.

At least 68 civilians have been killed and more than half a million people have been displaced or lost their homes and livelihoods on Mindanao since the military offensive began last month, according to the Philippines army.

Besides the camp used by fugitive Moro rebel commander Abdulrahman Macapaar captured late on Wednesday, government troops have taken three other major rebel camps and 15 smaller ones over the past month, the army said.

Macapaar and two other wanted MILF commanders attacked several predominantly Christian communities after negotiations on an expanded Muslim homeland stalled last month due to legal challenges raised by mainly Catholic politicians.

In an exclusive interview with Al-Jazeera on Thursday, MILF chief Haji al-Murad Ebrahim warned of war if the rebels are forced to defend themselves against an expanding government offensive.

He said he did not want to have "another Iraq" in South-East Asia but if his forces were "pushed to the wall" they would have no option but to retaliate, Ebrahim said.

Ebrahim rejected accusations from some intelligence agencies that the MILF has ties to Al-Qaeda, but admitted that anyone can infiltrate war-torn Mindanao "because there is no control of the area."

The rebels have been waging a rebellion for nearly 40 years that has stunted growth in the poor region. It is believed to possess hydrocarbon and mineral deposits.


Posted by: Fred || 09/19/2008 00:00 || Comments || Link || E-Mail|| [290 views] Top|| File under: Moro Islamic Liberation Front
Sri Lanka
Sri Lanka: Fierce clashes claim more victims in troubled north
(AKI) - Sri Lanka's military claimed on Thursday it was moving closer to the strongholds of the separatist Tamil Tigers in the north of the country, after fierce clashes left more than 83 dead. The Defence Ministry said the main battles occurred near Kilinochchi where at least 40 rebels and 10 soldiers were killed.

Fighter jets conducted successive air raids targeting separatist strongholds in the Kilinochchi area on Thursday in support of government troops on the ground.

"Confident troops bravely resisted and directed hard blows on the enemy and chased them away," the ministry said in a statement.

According to the defence sources, a fierce gun battle was reported between security forces and LTTE terrorists in the area of Vannerikulam.

The LTTE did not comment on the government's claims. But a Tamil website said on Thursday that the Sri Lanka Army had triggered a landmine that had killed at least three civilians when a passenger bus exploded in Kilinochchi.
Posted by: Fred || 09/19/2008 00:00 || Comments || Link || E-Mail|| [256 views] Top|| File under:
83 killed in fierce Lankan clashes
Sri Lanka's military said yesterday it was moving closer to the northern headquarters of the Tamil Tigers, as fierce clashes in different locations left more than 83 dead.

The main battle lines were around 11km west of Kilinochchi, with the latest fighting on Wednesday leaving at least 40 rebels and 10 soldiers dead, the defence ministry said. The military said they captured areas around a major irrigation tank. "Confident troops bravely resisted and directed hard blows on the enemy and chased them away," the ministry said.

Elsewhere, the military said they killed 32 rebels for the loss of one soldier on Wednesday. The latest fighting raised the number of rebels killed by troops since January to 6,637, while 646 soldiers have died in combat, according to the ministry tally. The Liberation Tigers of Tamil Eelam (LTTE) did not comment on the claims.

But the LTTE accused army commandos of setting off a roadside mine on Thursday targeting a passenger bus inside rebel territory, killing three civilians and wounding five, the pro-rebel Tamilnet.com website said.

Security forces are now trying to take control of the rebels' political capital of Kilinochchi for the first time in 10 years. The rebels have warned that the large Wanni region, which comprises Kilinochchi and Mullaittivu towns, could turn into a mass graveyard for government troops.

Sri Lankan President Mahinda Rajapakse said this week that security forces hope to capture Kilinochchi by December. The army ejected the rebels from the east in July 2007.

The defence ministry also said Thursday that its navy had destroyed a rebel boat in a sea battle off the northern coast of Nachchikudha.

Earlier international aid workers on Wednesday evacuated Sri Lanka's north, where government forces are pursuing a major offensive against Tamil Tiger rebels, officials said. The pull-out, demanded by the island's authorities for security reasons, prompted fears for the fate of tens of thousands of Tamil civilians displaced by the military onslaught.

The Sri Lankan government said its soldiers were just over five kilometres (three miles) from Kilinochchi, the political capital of the Liberation Tigers of Tamil Eelam (LTTE).
Posted by: Fred || 09/19/2008 00:00 || Comments || Link || E-Mail|| [260 views] Top|| File under:
Syria-Lebanon-Iran
US imposes sanctions on Iranian military firms
The United States imposed sanctions on six Iranian military firms on Wednesday. The companies are owned or controlled by groups supplying equipment for Iran's nuclear and ballistic missile programs, the Treasury said in a statement. "Iran attempts to shield its procurement activities behind a maze of entities, essentially hoodwinking those still doing business with Iran," Treasury undersecretary Stuart Levy said in the statement.

The groups include Iran Electronics Industries, Shiraz Electronics Industries, Iran Communications Industries, Iran Aircraft Manufacturing Industrial Company, Farasakht Industries and Armament Industries Group.

The U.S. has also charged 16 foreign companies and individuals with illegally exporting to Iran U.S. products that can be used to make bombs and for military purposes, the Justice Department said Wednesday. The 16 were accused of purchasing and exporting to Iran "dual use" commodities with military applications, such as parts used in improvised explosive devices.

The charges follow a two-year inter-governmental probe that studied the use of U.S.-made products in explosive devices used against U.S. coalition forces in Iraq and Afghanistan, the department said in its statement.

"Today's indictment details the global reach of Iranian procurement networks and underscores ... the importance of keeping sensitive U.S. technology out of their grasp," said Patrick Rowan, the department's assistant attorney general.

According to the indictment handed down by a federal grand jury in Florida Wednesday, the 16 defendants, mostly of Iranian descent are based in the U.S., Britain, Germany, Malaysia and the United Arab Emirates. If convicted they face between five to 20 years in prison.

The exported items included "120 field-programmable gate arrays, more than 5,000 integrated circuits of varying types, approximately 345 Global positioning system (GPS) and 12,000 microchip brand micro controllers," the statement said. "All those items have potential military applications, including as components in the construction of improvised explosive devices."
Posted by: Fred || 09/19/2008 00:00 || Comments || Link || E-Mail|| [263 views] Top|| File under: Govt of Iran
Who's in the News
78
[untagged]
4
Govt of Iran
2
Hizb-ut-Tahrir
2
TTP
1
Govt of Pakistan
1
al-Qaeda in Yemen
1
Taliban
1
Moro Islamic Liberation Front
1
Hamas
1
al-Qaeda
Bookmark
E-Mail Me
The Classics
The O Club
Rantburg Store
The Bloids
The Never-ending Story
Thugburg
RSS Links
Gulf War I
The Way We Were
Bio
Merry-Go-Blog
Hair Through the Ages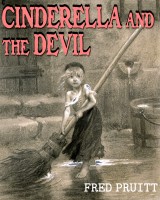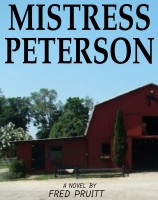 On Sale now!


A multi-volume chronology and reference guide set detailing three years of the Mexican Drug War between 2010 and 2012.

Rantburg.com and borderlandbeat.com correspondent and author Chris Covert presents his first non-fiction work detailing the drug and gang related violence in Mexico.

Chris gives us Mexican press dispatches of drug and gang war violence over three years, presented in a multi volume set intended to chronicle the death, violence and mayhem which has dominated Mexico for six years.
Click here for more information


Meet the Mods
In no particular order...


Steve White
Seafarious
Pappy
lotp
Scooter McGruder
john frum
tu3031
badanov
sherry
ryuge
GolfBravoUSMC
Bright Pebbles
trailing wife
Gloria
Fred
Besoeker
Glenmore
Frank G
3dc
Skidmark
Alaska Paul



Better than the average link...



Rantburg was assembled from recycled algorithms in the United States of America. No trees were destroyed in the production of this weblog. We did hurt some, though. Sorry.
18.206.13.39