Afghanistan
150 labourers kidnapped in Afghanistan
SUSPECTED Taliban militants kidnapped more than 150 civilian labourers as they travelled by bus in Afghanistan while a bomb blast today killed six civilians. The labourers were kidnapped yesterday as they were driving in three buses through the southwestern province of Farah, Afghan authorities said.

"About 156 workers who were travelling in three buses were captured by Taliban and are still being held by them,'' an army authority said. "They were working for a construction company which is contracted to build facilities for the ANA (Afghan National Army),'' he said.

The provincial governor, Roh-Ul Ameen, confirmed the mass abduction. "One hundred and fifty workers and three drivers have been taken hostage by Taliban since yesterday. They were driving in three buses to Herat,'' he said. "We are trying through tribal elders to secure their release.''
Posted by: Oztralian || 09/22/2008 13:16 || Comments || Link || E-Mail|| [286 views] Top|| File under:
Twelve Afghan police killed in clashes with militiamen
A dozen policemen and two militants were killed in clashes in western Afghanistan, a district governor said Sunday. The policemen, responsible for the security of a dam being reconstructed by Indian engineers, were on patrol when they came under attack from dozens of rebels in Herat Province Saturday, he said.

"We lost 11 policemen," Chishti Sharif district Governor Sayed Gul Chishti told AFP. Two rebels were also killed in the attack, he added.

About 20 more policemen went to the scene on Sunday for a follow-up operation and were surrounded by the attackers, Chishti said. The siege lasted the whole day and another policeman was killed before it was broken and the other officers were able to escape, he said.

Chishti blamed the attack on rebels loyal to Ghulam Mustafa, a former anti-Soviet guerrilla commander "who has now joined the Taliban." Mustafa, speaking to AFP over the telephone, admitted his men killed the policemen but denied his links to Taliban and said his men had been attacked.

The Taliban had pledge that it would observe a cease-fire on Sunday, the International Day of Peace, and that it would not interview with a three-day polio-vaccination campaign in the country. The NATO-led International Security Assistance Force reciprocated the pledge, and apart from the violence in Heart, most of Afghanistan was relatively quiet.
Posted by: Fred || 09/22/2008 00:00 || Comments || Link || E-Mail|| [280 views] Top|| File under: Taliban
Africa North
Up to 15 tourists kidnapped in Egypt - TV report (1st Lead)
Cairo - Up to 15 tourists have been kidnapped in Egypt, amid conflicting reports on the nationalities of the victims, media reports in the region said Monday.

The television broadcaster Al-Arabiya said that 10 to 15 tourists were seized in the Upper Egyptian city of Aswan, with five of the victims being Italian nationals and possibly two others being Israelis.

A later Al-Arabiya report said that five Germans were also among the kidnap victims.

There was no official confirmation by Cairo authorities of the report, also with regards to speculation that the kidnap victims were taken across the border into Sudan.

So far, no group has come forward to claim the kidnappings.

While there was no initial reaction in the Israeli Foreign Ministry to the reports, Israeli radio said that no Israelis were among those kidnapped, but that instead the 15 victims included five Italians, five Germans, four Egyptians and one Romanian.

One week ago, Israel warned its citizens against travelling to Egypt and calling on Israelis to return home amid specific warnings about the danger of a kidnapping.
Posted by: anonymous5089 || 09/22/2008 12:12 || Comments || Link || E-Mail|| [606 views] Top|| File under:
Down Under
Security alert at Brisbane Airport, 24 flights grounded
MORE than 20 flights have been grounded at Brisbane Airport's domestic terminal after an apparent breach of security in the departures zone. Sources at the airport said security had been breached at the Qantas screening area and that the top floor of the terminal was being cleared of passengers, The Courier Mail reported.

Twenty-four flights have been suspended and passengers have been told they must be re-screened by security staff.
Posted by: Oztralian || 09/22/2008 06:11 || Comments || Link || E-Mail|| [281 views] Top|| File under:
India-Pakistan
Fedayeen of Islam claims Marriott bombing
A SHADOWY group calling itself Fedayeen of Islam has claimed responsibility for the deadly bombing of Islamabad's Marriott Hotel in a telephone call to Dubai-based Al-Arabiya television, the channel said today.


So Baitullah's got a new name-de-jour, huh ...

Its correspondent in the Pakistani capital said he received a text message on his mobile phone showing a telephone number, which he called and then heard a recording in which the group admitted launching Saturday's attack.

The speaker on the recording spoke in English "with an Asian accent,'' he said.

A suicide bomber rammed a truck packed with more than half a tonne of explosives into the security gates of the luxury hotel, killing at least 60 people and wounding more than 260 in a massive fireball.
Posted by: Oztralian || 09/22/2008 13:08 || Comments || Link || E-Mail|| [282 views] Top|| File under: TTP
Top Afghan diplomat abducted in Pakistan ambush
PESHAWAR, Pakistan (AFP) - Unidentified gunmen abducted Afghanistan's ambassador-designate to Pakistan and killed his driver Monday in a brazen ambush in the northwestern city of Peshawar, officials said. Six attackers in a black car chased the vehicle of Abdul Khaliq Farahi, the Afghan consul general in Peshawar, forced it to pull over and shot his driver in the head, witnesses said.

There was no immediate claim of responsibility, but the incident was likely to heighten tensions over Afghan allegations that Pakistan is failing to crack down on Al-Qaeda and Taliban militants in its tribal border regions."The driver was killed in the firing, consul general Abdul Khaliq Farahi has been abducted," Zahir Khan Babari, an official at the Afghan consulate, told AFP.

The kidnappers were apparently aware of the Afghan diplomat's movements, Babari said. "They were waiting for him and when he came they seized him from his car," he added. Police said they had sealed off all entry and exit points to the troubled city near the Afghan border, which adjoins the rugged tribal belt.

The diplomat was heading from the consulate in the city centre to his home in a plush suburb when he was attacked, police officer Banaras Khan said. "The driver was killed, it was an Afghan consulate car. Gunmen then whisked him away in their car. I am on the spot, we are investigating," Khan told AFP by telephone. The information minister for Pakistan's North West Frontier Province, Mian Iftikhar Hussain, confirmed that Farahi had been kidnapped.

The Afghan diplomat had recently been promoted as ambassador to Pakistan, consulate official Babari said, adding that he was yet to take over the position since his papers were still with the Pakistani foreign ministry. Witnesses said six people pursued the Afghan envoy in a black car. They forced Farahi out of the car and when the driver resisted they shot him dead.
Posted by: tu3031 || 09/22/2008 09:35 || Comments || Link || E-Mail|| [288 views] Top|| File under: TTP
Pakistani troops fire on intruding U.S. choppers
ISLAMABAD (Reuters) - Pakistani troops fired on two U.S. helicopters that intruded into Pakistani airspace on Sunday night, forcing them to turn back to Afghanistan, a senior Pakistani security official said on Monday.

It was the second such incident in a week, and reflects frayed relations with the United States over Pakistan's failure to act more forcibly against Islamist fighters in the tribal lands bordering Afghanistan.

The number of missile attacks by U.S. drone aircraft in the remote tribal areas has multiplied in recent weeks.

The helicopters violated the border in the area of Lowara Mandi, 40 km (25 miles) west of Miranshah, the main town in the North Waziristan tribal region, at around 9 p.m. on Sunday, the official said. There was no official confirmation. "We don't have any information on border violation by the American helicopters," Major Murad Khan, a military spokesman, said. Residents said drones had been flying overnight and early on Monday over Miranshah but did not attack.

"It's really so scary, we just can't sleep when you hear them flying," said Zia-ur-Rehman, a resident of Hamzoni village near Miranshah.

Pakistani troops fired on two U.S. helicopters that crossed the border at the same village, Angor Adda, a week ago, again forcing them to turn back, according to residents and security officers. Pakistan and the United States issued denials.

Pakistani President Asif Ali Zardari is scheduled to meet President George W. Bush on Tuesday in the United States, and is also due to attend the U.N. General Assembly. Admiral Mike Mullen, the chairman of the joint chiefs of staff, held talks in Islamabad with top Pakistani officials last week. Mullen "reiterated the U.S. commitment to respect Pakistan's sovereignty," the U.S. embassy said in a statement.

The United States is Pakistan's largest donor, and the dissonance between them has been a factor pushing down Pakistani shares and the rupee because Pakistan needs an inflow of dollars to rebuild rapidly depleting foreign currency reserves to prop up its ailing economy.
Posted by: Besoeker || 09/22/2008 05:53 || Comments || Link || E-Mail|| [502 views] Top|| File under: Govt of Pakistan
Bombers among four held for India attack
NEW DELHI: Indian police arrested four Muslims, including three accused of planting bombs that killed 23 people this month in the capital, New Delhi, officials said on Sunday.

The four were picked up during overnight raids in the city. The arrests come two days after police shot dead two men, one of whom they said organised the New Delhi bombings and also deadly attacks in the western cities of Jaipur and Ahmedabad. "We have arrested four people - three are bombers and one is a caretaker of the building where they were hiding," said Rajan Bhagat, spokesman of Delhi Police.

The Indian Mujahideen group has said it carried out the September 13 bombings. It has claimed other attacks in recent months as well. Police have identified Abdul Subhan Qureshi, also known as Tauqeer, a convent-educated computer expert and member of a banned students' group, as the chief suspect in the New Delhi attack, and said he was also involved in bombing the western city of Ahmedabad in July. They are also looking for a man they named as Qayamuddin, also known as Ashfaque. With the latest arrests, the total number of people held by police over the New Delhi attacks has gone up to six.

This article starring:
ABDUL SUBHAN QURESHI, ALSO KNOWN AS TAUQIR
Indian Mujahideen
QAIAMUDIN, ALSO KNOWN AS ASHFAQUE
Indian Mujahideen
Rajan Bhagat, spokesman of Delhi Police
Posted by: Fred || 09/22/2008 00:00 || Comments || Link || E-Mail|| [304 views] Top|| File under: Indian Mujahideen
Four suspected militants held
Intelligence agencies have arrested four men suspected to be affiliated with an outlawed organization and recovered weapons from their possessions, Daily Times learnt on Sunday. The arrests were made during a raid conducted at Sohrab Goth. It is also believed that the arrested men are affiliated with the Taliban, sources claimed, adding that there were some reports that the Crime Investigation Department (CID) has arrested the men but CID DIG Saud Mirza was not available for comments. "I just heard about the arrest of some members of a banned religious outfit but I do not know much about this," said Karachi Chief of Police Wasim Ahmed, when asked for comments.
Posted by: Fred || 09/22/2008 00:00 || Comments || Link || E-Mail|| [278 views] Top|| File under: TTP
Grid station blown up in Swat
Unidentified men blew up a grid station in the Rahimabad area in Mingora, disrupting power supply to Swat and Shangla districts.

The grid station was destroyed with bombs early on Sunday morning. Officials said it would take two to three months to rebuild the grid station and restore power supply to the districts of Swat and Shangla.

WAPDA officials in Mingora said the destruction of the grid station had caused the government losses worth one billion rupees.

According to Online, the grid station was located in the Amman Kot chowk. A minor girl, a woman and three others were injured in the blast. They were shifted to the Saidu Sharif Hospital. The news agency quoted an employee at the grid station as saying that unidentified men held the staff hostage and fixed remote control bombs in the control room.

Withdrawal: Meanwhile, security forces withdrew from the Kooza Bandai area in Kabal tehsil after establishing three checkposts in the area, officials said. Taliban had vacated the area two days ago after an agreement with a local jirga.

APP quoted a press release of the Media Information Centre in Swat as saying that the forces had cleared the area of landmines and improvised explosive devices. A relief camp was set up to assist in the rehabilitation of the displaced locals returning to their homes.

Four members of a family died when a mortar shell went off in the Bara Bandai area of Kabal tehsil. Police said Bakht Noor's children were playing with a mortar shell at their home when it exploded. Noor, his two sons and a daughter died.

In the Dadawar area of Barikot tehsil, four people were injured in a blast at a house, police said. Police arrested the owner of the house.
Posted by: Fred || 09/22/2008 00:00 || Comments || Link || E-Mail|| [449 views] Top|| File under: TTP
Militants looting, killing people in Darra
Militants are killing, looting and kidnapping innocent people for ransom and attacking security forces personnel in Darra Adam Khel for over a month. A press release issued by the Frontier Corps Headquarters said that the miscreants were regularly attacking the personnel of law-enforcement agencies and looting banks and disrupting traffic on the main Indus Highway. It said the miscreants destroyed two important bridges leading to Kohat-Peshawar Tunnel and made repeated attempts to damage the Friendship Tunnel; however, their attempts were foiled by the FC troops. A big chunk of population has left Darra Adam Khel for safer places in other areas. It said Darra people were now asking the law-enforcement agencies to establish the state writ in the area so that they may return to their homes.
Posted by: Fred || 09/22/2008 00:00 || Comments || Link || E-Mail|| [292 views] Top|| File under: Taliban
Czech envoy to Pak killed in Marriott hotel blast
(PTI) The Czech Ambassador to Pakistan was among the 60 people killed in the deadly suicide attack on the five-star Marriott Hotel here, Premier Yousuf Raza Gilani said today. 47-year-old Czech envoy Ivo Zdarek had moved from Vietnam to Pakistan a month ago and was staying at the hotel. Police had initially reported that Zdarek was missing after last night's blast.

Gilani told reporters at the Pakistan Institute of Medical Sciences that the envoy was killed in the attack. The premier had gone to the hospital to enquire about the injured.

While TV channels and media reports put the death toll at 60, Gilani confirmed 53 deaths. Nearly 260 others were also injured in the massive suicide truck bomb attack on the hotel, which was popular among foreigners including diplomats.

A statement issued by the Interior Ministry said two foreign nationals had died and another 21 were injured. The nationalities of the injured foreigners were being ascertained, it said.

Geo News channel, meanwhile, reported that a Yugoslav, an American, a Saudi national and an Egyptian were among the foreigners who died. The dead foreign nationals included three women, the channel said.
Posted by: Fred || 09/22/2008 00:00 || Comments || Link || E-Mail|| [287 views] Top|| File under: TTP
al-Qaeda blamed for Pak hotel carnage
Rescue teams hunted for survivors yesterday in the ruins of Islamabad's Marriott Hotel, where a massive truck bomb killed at least 53 people in what officials said looked like the work of al-Qaeda.



Around 200 more were wounded in the suicide attack Saturday night in the heart of the capital, which came just hours after Pakistan's new president gave his inaugural address to parliament and vowed to stamp out terrorism.

Around 200 more were wounded in the suicide attack Saturday night in the heart of the capital, which came just hours after Pakistan's new president gave his inaugural address to parliament and vowed to stamp out terrorism.

Pakistan's interior ministry Sunday blamed al-Qaeda linked Taliban militants from tribal areas near the border with Afghanistan for the massive suicide attack on the Marriott Hotel in Islamabad. Top ministry official Rehman Malik told a news conference that attackers involved in recent bombings were all from the tribal areas known here by their acronym FATA, and said the militant region was behind the latest carnage.

Rescuers on Sunday retrieved the body of Czech Republic's envoy to Pakistan Ivo Zdarek from the wreckage of the Marriott Hotel in Islamabad, officials said. Ivo Zdarek called his embassy moments after Saturday night's bombing from inside the hotel asking to be rescued, but he has not been heard from since, the embassy's number two diplomat Jaroslav Kalfirt told AFP in Islamabad. Kalfirt said joint efforts with the Pakistani authorities to locate the ambassador had failed.

A Danish diplomat is also missing after Saturday's devastating suicide bomb attack on the Marriott hotel, the Danish foreign ministry said Sunday. "We are concentrating right now on finding on finding the Dane who has been missing since yesterday," Klavs Holm, ambassador for public diplomacy at the Danish foreign ministry, told AFP.



The bombing also came on the one-year anniversary of Osama bin Laden's call for Pakistani Muslims to unleash Jihad or holy war against the government.

The bombing also came on the one-year anniversary of Osama bin Laden's call for Pakistani Muslims to unleash Jihad or holy war against the government, a vital ally in the US-led "war on terror" that has cracked down on militants.

The brazen attack appeared to have been timed to inflict maximum casualties, ripping through the hotel when it was packed with families having dinner to break the daily fast in the Muslim holy month of Ramadan. "It has the hallmarks of al-Qaeda," a senior official involved in the investigation told AFP. "It was an al-Qaeda style bombing."

The official said investigators believe up to 600 kilos (1,300 pounds) of explosives were packed into the truck, which exploded in a giant fireball at the security gate and tore an enormous crater in the ground. The blast ignited gas cylinders in the kitchen, setting off a blaze that swept through the 300-room hotel. A security official said some victims leapt to their deaths rather than be burnt alive on the upper floors.

Pieces of human flesh were still scattered outside the hotel on Sunday morning. The intense heat inside kept rescuers, who were wearing masks and chemical protection suits, from getting inside most of the destroyed building. A senior security official said at least 53 people were dead. The government put the confirmed toll at 53 Sunday, and it was not known how many people might still be unaccounted for. Bodies pulled from the debris were burnt beyond recognition.

The hotel was popular with politicians, foreigners and the Pakistani elite.



"We will rid the country of this cancer," Zardari said in a message to the nation after the attack. "I appeal to all democratic forces to come and save Pakistan."

The bombing is a serious challenge to new President Asif Ali Zardari, who faces a desperate battle against al-Qaeda and Taliban militants whose campaign of violence has killed 1,300 people in Pakistan this year. "We will rid the country of this cancer," Zardari, who took office less than two weeks ago, said in a message to the nation after the attack. "I appeal to all democratic forces to come and save Pakistan."

"We will not be deterred by these cowards, Pakistanis are brave and fearless people, they are not afraid of death," he said. "I promise you that such actions by these cowards will not lower our resolve," he said.

But analysts say the ability to carry out such a massive bombing at one of the most secure sites in the capital, not far from parliament and the prime minister's residence, is an unmistakable sign of the militants' reach.

Zardari's predecessor Pervez Musharraf turned Pakistan into a close ally of the United States after the September 11 attacks in 2001, and the government has waged a crackdown on militants in Pakistan's volatile northwest. That campaign has drawn the ire of many in Pakistan, the world's only nuclear-armed Islamic nation, and critics say elements of the army and intelligence services are supporting the militants.

Many militants poured into the northwest tribal areas from across the border in Afghanistan when the United States invaded after 9/11, and much of the region is now effectively outside the Pakistani government's control. The administration of US President George W Bush says militants are using the area as a base of operations to lead the deadly insurgency in Afghanistan, and US forces have fired missiles and even raided the region. But even Zardari has warned that US operations on Pakistani soil are unacceptable.

The perceived violation of sovereignty, and the Pakistan army's campaign against militants, have infuriated many Pakistanis. Exactly one year ago on September 20, Bin Laden called on Muslims in Pakistan "to carry out Jihad and fighting to remove (Musharraf), his government, his army and those who help him."
Posted by: Fred || 09/22/2008 00:00 || Comments || Link || E-Mail|| [374 views] Top|| File under: al-Qaeda
Iraq
25 members of car bomb cells, financial network arrested
Baghdad — US-led forces arrested 25 people during operations against Al Qaeda in Iraq this weekend, the American military said on Sunday. The American military said those detained included alleged members of car bomb cells, financial networks and a suspect who allegedly assisted in the movement of suicide bombers from Iran to Iraq.

Most of the suspects were detained in Baghdad and the northern cities of Mosul and Kirkuk, which remain volatile despite improvements in security in many parts of the country.

"Coalition forces will continue to target the Al Qaeda network to further diminish its ability to conduct terrorist attacks against the Iraqi people," said Major John C. Hall, a US military spokesman.
Posted by: Steve White || 09/22/2008 00:00 || Comments || Link || E-Mail|| [300 views] Top|| File under:
Bombings kill 3 policemen in Iraq
A car bomb attack against a police building in western Mosul has left a policeman killed and 25 others injured, reports say.

The attack comes when an explosive-laden truck struck a building said to be a secret Ninewa police base in the city's al-Jadida neighborhood on Sunday, the Voices of Iraq reported.

In another bombing in the northern city of Kirkuk, two other Iraqi police officers were killed and 24 others injured.

A bomber detonated his car outside the police academy in the oil-rich city as groups of volunteers were leaving the department. Ten of those injured were in critical conditions.

Posted by: Fred || 09/22/2008 00:00 || Comments || Link || E-Mail|| [281 views] Top|| File under: Iraqi Insurgency
Army unit mourns 2 allegedly shot by soldier
SAVANNAH, Ga. --When he wasn't leading his squad on patrol south of Baghdad, Army Staff Sgt. Darris Dawson liked to challenge his men to games of pick-up basketball. Sgt. Wesley Durbin made sure troops followed rules, but also offered a sympathetic ear if they had problems. Members of their Army unit described both men Sunday as well-liked, professional soldiers who quickly proved themselves after being tapped to fill leadership roles in Alpha Company, 3rd Battalion, 7th Infantry Regiment.

Dawson and Durbin died Sept. 14 after being shot at a small patrol base in central Iraq. The Army says a U.S. soldier in their unit is suspected of shooting both men. Few other details have been released.

"When it initially happened, there were a lot of feelings of confusion," Capt. Eric Tisland, the unit's company commander, said in a telephone interview from Iraq. "The basic question everybody wants answered is why, why did something like this happen. A majority of the soldiers are still definitely upset and disturbed, but have continued on."

A Defense Department official in Washington, told The Associated Press last week that the suspected shooter was a sergeant who was in a meeting with Dawson, of Pensacola, Fla., and Durbin, of Dallas, to discuss his leadership performance.

Tisland and two other soldiers interviewed on Sunday declined to discuss the shootings because the slayings are still under investigation. But they spoke highly of the two slain soldiers, who were mourned last week at a memorial ceremony in Iraq.
Posted by: GolfBravoUSMC || 09/22/2008 00:00 || Comments || Link || E-Mail|| [278 views] Top|| File under:
Small Wars Journal: Sisyphus and Counterinsurgency
About a month ago, I was asked to deliver a short presentation to the Canadian Army on tactical counterinsurgency lessons learned over the past years in Iraq. What initially seemed like an easy task quickly became difficult as I synthesized the complex and varied experiences of US Army units into relevant and concise points transferrable to a foreign army. After a long night, I produced ten observations that reflect enduring lessons from Iraq that would resonate with military audiences. They are:
• Learn from the past.
• Learn to ask understanding questions.
• Data is not understanding.
• Mass all of your resources to achieve the objective.
• Security matters.
• Population control is critical for success.
• Build human infrastructure alongside the physical.
• Understand perceptions matter far more than truth
• Communicate effectively.



more depth at the Adobe pdf source document - see link
Posted by: 3dc || 09/22/2008 00:00 || Comments || Link || E-Mail|| [284 views] Top|| File under:
U.S. military: Iraqis trained for assassination coming home
Iraqi Shiite fighters who trained inside Iran to operate in assassination squads are starting to return home, the U.S. military told CNN."We are beginning to see indications that some 'special group' members are returning to Iraq and may be planning assassinations of key [Iraqi] government and security officials, as well as coalition forces," a U.S. military spokesman said.

The U.S. military uses the term "special groups" to describe Iranian-backed militias operating in Iraq.

In Baghdad, U.S. forces have distributed flyers featuring pictures of wanted "special groups" militiamen and offering rewards for tips that lead to arrests, residents say. On the backs of the flyers are an image of handcuffs and an Arabic message that reads: "Welcome back -- We have been waiting for you."

Last month, the U.S. military said the assassination training was being conducted by Iran's Quds force and elements of Lebanese Hezbollah at four locations inside Iran: Qom, Tehran, Ahvaz and Mashhad. The militiamen were trained for four months on subjects such as small arms and weapons training, reconnaissance, terrorist cell operations, sniper techniques, improvised explosive devices and rocket-propelled grenades -- including the RPG-29, a signature weapon of Lebanese Hezbollah and the Quds force, the military spokesman said.

The United States believes many of the Shiite fighters fled Iraq during a U.S. and Iraqi security crackdown this year.
Posted by: GolfBravoUSMC || 09/22/2008 00:00 || Comments || Link || E-Mail|| [286 views] Top|| File under:
Israel-Palestine-Jordan
Terrorist crashes vehicle, injuring at least 16 in downtown Jerusalem, Shot Dead
Two soldiers was seriously hurt, 4 moderately, the rest slightly injured when a black BMW crashed into a party of soldiers on the sidewalk of Shivtei Yisrael Street halfway between the Old City and the Jerusalem municipality, Monday night, Sept. 22.

One of the soldiers shot the assailant dead. He came from Jebel Mukaber in southern Jerusalem. The soldiers were on the way to the Western Wall.

This was the third vehicular attack in Jerusalem in recent months. In the first two, terrorists crashed bulldozers into traffic on main Jerusalem thoroughfares.

On the West Bank, an Israeli soldier at the Hawara checkpoint south of Nablus lost the sight of one eye when a Palestinian woman threw acid on his face.

Military sources report a proliferation of Palestinian attacks since Israel eased some counter-terror restrictions for Ramadan.


Just as standard practice, whenever crap like this happens, immediately pour bacon grease over the Muslim, live or dead. Yell out: "This is bacon grease!", and pour it on them. And yes, I'm sure some secular Jews would be willing to do this.
Posted by: Anonymoose || 09/22/2008 19:26 || Comments || Link || E-Mail|| [385 views] Top|| File under:
Southeast Asia
Four shot down across southern Thailand
Suspected separatist terrorists insurgents shot dead four people in attacks across Thailand's mainly Muslim far south on Sunday, police said.

In Pattani province, a 60-year-old Muslim rubber tapper was killed as he filled his motorbike at a petrol station, while in a separate attack a Buddhist market vendor was shot dead as he travelled to work. In nearby Yala province, a 22-year-old Muslim man was killed in a drive-by shooting. Hours later in the same province, two men on a motorcycle shot dead a 50-year-old Muslim man who worked for the local village chief.
Posted by: ryuge || 09/22/2008 05:18 || Comments || Link || E-Mail|| [312 views] Top|| File under:
Sri Lanka
UN offices looted
The United Nations said Sunday its offices in the rebel-controlled north of Sri Lanka had been looted after aid workers were evacuated last week. A statement from the UN said that it suspected the Liberation Tigers of Tamil Eelam (LTTE) were involved in the theft from buildings it had left on the orders of the Sri Lankan government. The UN did not disclose what was stolen, but local media reported that the suspected rebels took large stocks of fuel and electricity generators. UN and other international agencies pulled staff out of the tense area near the rebel political capital Kilinochchi after the government said it could not guarantee their safety.
Posted by: Fred || 09/22/2008 00:00 || Comments || Link || E-Mail|| [279 views] Top|| File under:
Who's in the News
67
[untagged]
10
TTP
5
Govt of Iran
4
Govt of Pakistan
2
Hamas
2
Indian Mujahideen
2
Taliban
1
al-Qaeda
1
al-Qaeda in Iraq
1
Iraqi Insurgency
1
Palestinian Authority
1
Thai Insurgency
1
Islamic Courts
Bookmark
E-Mail Me
The Classics
The O Club
Rantburg Store
The Bloids
The Never-ending Story
Thugburg
RSS Links
Gulf War I
The Way We Were
Bio
Merry-Go-Blog
Hair Through the Ages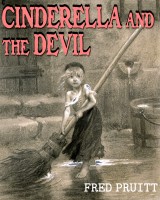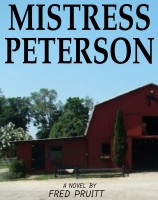 On Sale now!


A multi-volume chronology and reference guide set detailing three years of the Mexican Drug War between 2010 and 2012.

Rantburg.com and borderlandbeat.com correspondent and author Chris Covert presents his first non-fiction work detailing the drug and gang related violence in Mexico.

Chris gives us Mexican press dispatches of drug and gang war violence over three years, presented in a multi volume set intended to chronicle the death, violence and mayhem which has dominated Mexico for six years.
Click here for more information


Meet the Mods
In no particular order...


Steve White
Seafarious
Pappy
lotp
Scooter McGruder
john frum
tu3031
badanov
sherry
ryuge
GolfBravoUSMC
Bright Pebbles
trailing wife
Gloria
Fred
Besoeker
Glenmore
Frank G
3dc
Skidmark
Alaska Paul



Better than the average link...



Rantburg was assembled from recycled algorithms in the United States of America. No trees were destroyed in the production of this weblog. We did hurt some, though. Sorry.
18.206.13.39