Africa Horn
Hundreds march for 'freedom' in Sudan
[Al Ahram] Hundreds of men and women marched for "freedom" in the Sudanese capital on Friday despite the deployment of militia, troops and riot police, AFP correspondents reported.

One of the largest rallies occurred in the poor Shambat area of North Khartoum, where several hundred residents marched along the dirt roads between their houses.

They tried to make their way to a large lot but were blocked by uniformed security officers armed with rifles.

"A million

deaders

for a new dawn," they called.

"Freedom! Freedom! Justice! Justice!"

They chanted: "The people want the fall of the regime," rallying cry of the 2011 Arab Spring revolts which toppled longtime rulers around the region.

Elsewhere, hundreds demonstrated outside a state security service building, a United Nations


...the Oyster Bay money pit...


source said, adding there had been a number of other peaceful demonstrations.

The protests followed the main weekly

Musselmen

prayers and came in spite of the roundup of hundreds of people after deadly demonstrations last week.

Authorities say 34 people died after petrol and diesel prices jumped on September 23 when the government cut fuel subsidies, sending thousands into the streets in the worst urban unrest of President Omar Al-Bashir's 24-year rule.

Amnesia Amnesty International says security forces are believed to have killed more than 200 protesters, many with gunshot wounds to the head and chest.

Posted by: Fred || 10/05/2013 00:00 || Comments || Link || E-Mail|| [489 views] Top|| File under: Arab Spring
Africa North
Another SEAL raid - AQ Dude captured in Libya
In twin raids in Africa on Saturday, U.S. commandos captured two of the world's most-wanted terrorists – a senior al Qaeda official who allegedly planned 1998 embassy attacks in Kenya and Tanzania and a "high-level target" from Somalia's al Shabaab, sources tell NBC News.


Two-fer. How was Obama personally present at both? Spin machine - overdrive


Word of the dual operations came in quick succession, with the sources first saying that U.S. Navy SEALs captured the unidentified "high-value target" during a pre-dawn raid on an al Shabaab stronghold in southern Somalia, striking back at the Islamic militant group blamed for the recent attack on a Kenyan shopping mall.

A short time later, sources said that U.S. forces also had captured Anas al Libi, a longtime al Qaeda member, near Tripoli, Libya. Al Libi, whose real name is Nazih Abdul-Hamed Nabih al-Ruqai'I, has been wanted for more than a decade by the U.S. and has a $5 million reward on his head.


that'll cover the op costs nicely


Al Libi has been a member of al Qaeda since at least 1994 and was a confidante of Osama bin Laden. He also is believed to be one of the masterminds of the 1998 U.S. Embassy attacks in Kenya and Tanzania, which killed 12 Americans and more than 220 Kenyan
Posted by: Frank G || 10/05/2013 17:58 || Comments || Link || E-Mail|| [541 views] Top|| File under:
Gunmen ambush soldiers at Libyan checkpoint
Gunmen killed at least 12 Libyan soldiers in an attack on a checkpoint near the city of Bani Walid, a former stronghold of supporters of Muammar Gaddafi, security officials said on Saturday.

Two years after Gaddafi was overthrown and killed in a civil war, the north African country's fragile central government is struggling to control rival militias competing for influence in the aftermath of the conflict.

"The ambush happened on the road between Bani Walid and the town of Tarhouna, where the army had a checkpoint. They came under heavy gunfire. Between 12 and 15 soldiers were killed," said Ali Sheikhi, a spokesman for the army joint chief of staff.
Posted by: g(r)omgoru || 10/05/2013 11:41 || Comments || Link || E-Mail|| [235 views] Top|| File under:
Breaking: Seaborne attack on militant forces in Somalia
Unidentified foreign forces have launched a night-time raid on a militant base in the south Somali town of Barawe from the sea, reports say.

A spokesman for the al-Shabab Islamist group told Reuters news agency that one of its fighters had been killed during the raid.

Reports speak of residents being woken by heavy gunfire before dawn prayers.
Posted by: Anguper Hupomosing9418 || 10/05/2013 01:40 || Comments || Link || E-Mail|| [635 views] Top|| File under:
Mombasa riots after Muslim cleric assassinated on road in re-enactment of previous assassination
Four people have been killed in Kenya's port of Mombasa during clashes between police and those angered at the killing of a Muslim cleric, the Red Cross says.

Seven people have also been wounded during the disturbances, while a church was set alight.

The cleric Ibrahim "Rogo" Omar and three other people were shot dead in Mombasa as they drove home on Thursday night after preaching.

It comes two weeks after the deadly attack on a Nairobi shopping centre.

Somali Islamist group al-Shabab, which is part of al-Qaeda, said its militants stormed the Westgate mall in the capital in retaliation for Kenya's military involvement in Somalia.

Mr. Omar's killing is similar to that of Aboud Rogo Mohammed last year, which was followed by similar rioting in Mombasa. The car in which Mr. Omar was shot then smashed into the verge off the main coastal road north of Mombasa, not far from where Mr. Rogo was shot dead in his vehicle in August 2012.

Mr. Rogo was alleged to have links with al-Shabab and some Muslims accused the Kenyan security forces of killing him - an allegation they denied. "That's not how we operate," Reuters news agency quoted Robert Kitur, Mombasa County police commander, as saying.

The trouble began after Friday prayers when protesters began stoning cars and lighting bonfires as they clashed with police.

At least one of those who died of their wounds in hospital had been shot, according to the Kenya Red Cross.

Kenya's national crisis centre said three people had died of stab wounds, the AFP news agency reports.

Police said they used tear gas to disperse the protesters who also set fire to a Salvation Army church in the Majengo district, a middle-class area of the city, which has a large Muslim population.

Local imams reportedly called for calm.

Eyewitnesses said police were also firing in the air to try to disperse the demonstrators.

A BBC journalist heard sounds of gunshots being fired while on the phone to a local reporter.

Mombasa city police chief Kipkemoi Rop said 24 people had been detained, as the force would not tolerate "unruly youth taking over the town", AFP reports.

Correspondents say the Masjid Musa Mosque, which is on the same street as the Salvation Army church, is known to attract some radical followers.
Posted by: Anguper Hupomosing9418 || 10/05/2013 01:34 || Comments || Link || E-Mail|| [405 views] Top|| File under:
Masked Gunmen Murder Egypt Soldier near Ismailiya
[An Nahar] Masked

gunnies

fired on a military vehicle near the Egyptian city of Ismailiya on Friday, killing one soldier and wounding an officer and another soldier, a security official said.

The attack took place on the desert road between Cairo and Ismailiya when the assailants in a car without number plates opened fire on the military vehicle, said the official.

The army briefly closed the road after the attack, he added.

Posted by: Fred || 10/05/2013 00:00 || Comments || Link || E-Mail|| [228 views] Top|| File under: Arab Spring
Egypt's Freedom and Justice Party spokesman arrested in Helwan
[Al Ahram] Spokesman for the Freedom and Justice Party in Cairo, Ahmed Sobei, was tossed in the calaboose
You have the right to remain silent...
on Friday afternoon at his residence in Helwan, south of the capital.

The Freedom and Justice Party is the political wing of the

Moslem Brüderbund

, from which ousted president Mohammed Morsi
...the former president of Egypt. A proponent of the One Man, One Vote, One Time principle, Morsi won election after the deposal of Hosni Mubarak and jumped to the conclusion it was his turn to be dictator...
hails. Morsi supporters held protests on Friday in various districts around Cairo and in other cities in Egypt.

Al-Ahram Arabic news website reported that Osama El-Sagheer, head of Cairo's security directorate, has ordered that Sobei be referred to the prosecution on charges of "inciting violence."

Hundreds of

Moslem Brüderbund

members and leaders have been arrested since the bloody dispersal of two pro-Morsi protest camps in Cairo in mid-August.

Those behind bars include Brotherhood spiritual leader Mohammed Badie and his second-in-command Khairat El-Shater, in addition to deposed president Mohammed Morsi, who has been held incommunicado since his ouster in July. All three Islamist leaders face charges related to the incitement of violence.

On Wednesday, EU foreign policy chief Catherine Ashton met with

Moslem Brüderbund

leaders Amr Darrag and Mohammed Ali Bishr in Cairo as part of a three-day visit which is being viewed by analysts as an a new attempt to reach an agreement between the post-Morsi government and the

Moslem Brüderbund

.

According to Al-Ahram, the agreement would be that the Brotherhood will put an end to their anti-military protests in exchange for the release of those arrested without charge.

Posted by: Fred || 10/05/2013 00:00 || Comments || Link || E-Mail|| [244 views] Top|| File under: Arab Spring
Four killed as pro-Morsi rallies fail to reach Tahrir
[Al Ahram] Protests were held by loyalists of former president Mohammed Morsi
...the former president of Egypt. A proponent of the One Man, One Vote, One Time principle, Morsi won election after the deposal of Hosni Mubarak and jumped to the conclusion it was his turn to be dictator...
in Cairo on Friday afternoon but failed to reach key locations including Tahrir Square and the presidential palace amid stiff opposition from security forces and local residents.

One protester was killed, according to Egypt's health ministry, in

festivities

between supporters of Morsi and local residents in Manial in central Cairo.

Deadly

festivities

erupted later between supporters and opponents of deposed president Mohammed Morsi in Ibn Sandr Square in the suburb of Zeitoun in western Cairo.

A security source told Ahram Online that three people were killed in the Zeitoun violence. According to Al-Ahram Arabic news website another 23

were maimed

.
Ministry

front man

Mohammed Khatib told Ahram Online that another 17 people

were maimed

in the Manial

festivities

.

Violence erupted between pro-Morsi protesters and local residents in Manial after security forces fired teargas at a demonstration by Morsi loyalists heading to Tahrir Square, forcing them to retreat to Manial via Qasr Al-Aini Street.

Posted by: Fred || 10/05/2013 00:00 || Comments || Link || E-Mail|| [295 views] Top|| File under: Arab Spring
Two assailants arrested in attack on military vehicle: Egypt army
[Al Ahram] Two of the assailants who carried out the deadly attack on a military armed personnel carrier (APC) Friday morning in Egypt's Ismailia were captured by the armed forces, a military official told state news agency MENA, without identifying the suspects.

Two army conscripts were killed, and one conscript and one officer

were maimed

-- one of whom is

at death's door

- in a drive-by shooting targeting a military APC on the highway connecting Cairo to the Suez Canal city of Ismailia.

The official told MENA that the army is combing villages near the shooting site to capture the rest of the assailants, whom he says fired at the APC with machine guns from two private cars carrying 8 attackers and drove off.

One conscript died on the scene, while the other

departed this vale of tears

in the hospital.

Military troops and helicopters were deployed to the scene.

Posted by: Fred || 10/05/2013 00:00 || Comments || Link || E-Mail|| [278 views] Top|| File under: Arab Spring
At least four killed in Egypt as Islamists mount bold protests
[REUTERS] At least four people died in

festivities

on Friday as supporters of deposed President Mohammed Morsi
...the former president of Egypt. A proponent of the One Man, One Vote, One Time principle, Morsi won election after the deposal of Hosni Mubarak and jumped to the conclusion it was his turn to be dictator...
mounted their boldest marches since troops crushed their protest camps demanding his reinstatement on August 14.

An Egyptian army vehicle fired live rounds in the direction of Brotherhood supporters who had been pushed back by security forces when they tried to enter Cairo's Tahrir Square, the symbolic heart of Egypt's 2011 uprising.

Four people were killed in

festivities

in two neighborhoods of Cairo, an interior minister

front man

said in comments published by state-run newspaper Al-Ahram late on Friday. All four were Brotherhood supporters, security sources said.

Major General Sayed Shafiq, assistant interior minister for public security, denied any protesters had died in the southern city of Assiut. Medical and health sources had earlier said four people had been killed in Assiut, without saying which side they were on.

In Cairo, onlookers threw rocks at pro-Mursi protesters, who hurled them back. Riot police earlier fired tear gas to push back the march.

Thousands of protesters headed toward the site in northeast Cairo of one of the former Brotherhood protest camps crushed by security forces in August. By late afternoon, protesters had retreated from the area.

Members of the Brotherhood, which has been banned by court order, tried to reach the presidential palace but were turned back by police.

The state news agency said protesters failed in attempts to reach the defense ministry and a Republican Guard facility.

Fighting also erupted in Egypt's second city Alexandria and two Nile Delta cities.
Posted by: Fred || 10/05/2013 00:00 || Comments || Link || E-Mail|| [231 views] Top|| File under: Arab Spring
Constitution Party's Khaled Dawoud stabbed by 'pro-Morsi protesters'
[Al Ahram] The

front man

for the liberal Constitution Party, Khaled Dawoud, has been stabbed in central Cairo on Friday afternoon.

According to Al-Ahram Arabic news website, the former

front man

of the National Salvation Front (NSF) was stabbed in his chest and his hand in the Mounira district.


Shortly after the assault, Dawoud told Al-Ahram Arabic news website that he was attacked by protesters while driving his car down Qasr Al-Aini Street in front of Abou Al-Rish Bridge.

He told Al-Ahram that his car was attacked and protesters pulled him out of the vehicle, beat him and stabbed him with a knife.

Dr. Mohammed Salah from Egypt's Children's Hospital, where Dawoud was transferred, told Al-Ahram that he is "stable."

On their official Facebook page, the Constitution Party accused members of the

Moslem Brüderbund

of the attack against Dawoud.

"The

Moslem Brüderbund

has rewarded his defence of their future by stabbing him," read a post on the party's page.

Former Constitution Party leader Mohammed ElBaradei denounced the attack on Dawoud and wished him a quick recovery.

"The barbaric assault on Khaled Dawoud ... reflects the size of the tragedy we're living through," said the former vice-president on his official Twitter account.

Dawoud, a staunch oppnent of the Mohammed Morsi
...the former president of Egypt. A proponent of the One Man, One Vote, One Time principle, Morsi won election after the deposal of Hosni Mubarak and jumped to the conclusion it was his turn to be dictator...
and the

Moslem Brüderbund

, resigned from the NSF in mid-August to protest the group's support for the violent dispersal of two large protest camps established by Morsi's supporters. The dispersal by the security forces left hundreds of protesters dead.

Posted by: Fred || 10/05/2013 00:00 || Comments || Link || E-Mail|| [340 views] Top|| File under: Arab Spring
Africa Subsaharan
Boko Haram: 186 killed, 15 arrested as Military raids insurgents' camp in Yobe
[DAILYPOST.NG] Unconfirmed reports in Damaturu, the Yobe State capital revealed that over 186 Boko haram

gunnies

connected with the bloody massacre of about 70 students at College of Agriculture, Gujba, Yobe state have been killed in recent attacks by men of the 7 Division Nigerian Army.

The military, who have been in search of the suspected members of the Boko Haram
... not to be confused with Procol Harum, Harum Scarum, possibly to be confused with Helter Skelter. The Nigerian version of al-Qaeda and the Taliban rolled together and flavored with a smigeon of distinctly Subsaharan ignorance and brutality...
sect launched aerial bombardment on new camps sighted via satellite .

Residents of Damaturu told DailyPost that the men of the Joint task Force had claimed on Thursday that they killed scores of the

gunnies

who perpetrated the act of killing innocent travelers as well as the attack on the College of Agriculture in Gujba town.

It was learnt that the military raided the camps of the

gunnies

near Mazari village and tossed in the clink
You have the right to remain silent...
about 15 suspects.

According to reports, the offensive military raid of the

bully boyz

hideouts was intensified last Sunday when some

gunnies

suspected to be members of dreaded Boko Haram sect attacked the college's dormitory and opened fire on the students in their sleep before they fled without being arrested.

The Spokesman of the JTF in Damaturu, the Yobe State capital, Captain Eli Lazarus however, told Journalists on Thursday that with the assistance of air strikes and ground troops, the hideouts of the

bully boyz

believed to be the ones who carried separate attacks in the College, Yadi Buni and roadside attacks were identified.

He said following exchange of gunfire with the troops and the

bully boyz

at their camps in Mazari village, scores of the

bad boyz were potted

, while 15 of them were arrested in different locations in Gujba, Yadi Buni towns in an attempt to flee from the offensive military raid.

"Our troops on ground in collaboration with air strike bombardment were able to identify a terrorist's camp in Mazari village, the camp is suspected to be the one harbouring the Boko Haram sects who launched a deadly attack on Gujba College of Agriculture last Sunday where they killed and injured many students.

"Consequently, when we raided the said camp, our men were able to kill many of the terrorists, destroyed the camp and arrest 15 of them who are now helping the military with vital information on how to locate some of their camps in the bushes", Eli said.

He, therefore, assured the general public that the security agencies were doing everything possible in protecting lives and property in the state.

He, however, urged all and sundry to cooperate with the military by giving information to the JTF on the hideouts of

bully boyz

or any suspicious movement in their localities, so as to nip terrorism in the bud.

Posted by: Fred || 10/05/2013 00:00 || Comments || Link || E-Mail|| [850 views] Top|| File under: Boko Haram
10 Travellers Beheaded By Boko Haram
[SPYGHANA] At least 10 persons have been confirmed dead by security and transport officials, after suspected Boko Haram
... not to be confused with Procol Harum, Harum Scarum, possibly to be confused with Helter Skelter. The Nigerian version of al-Qaeda and the Taliban rolled together and flavored with a smigeon of distinctly Subsaharan ignorance and brutality...


Death Eaters

launched two different attacks on the Damaturu-Maiduguri Highway.

The

Death Eaters

had, during the attack on the highway, also set ablaze several vehicles, including those conveying food items to Borno State.

The attacks, according to an online news medium, Premium Times, took place some few kilometres from Benisheik town, where

Death Eaters

dressed in military fatigue and riding in armoured tanks killed about 140 travellers on September 17.

A security source, who did not want to be named, said most of those attacked were found beheaded.

"We found 10 corpses by the road side near Benisheik just before Ngamdu Village; the victims

had their heads chopped off

and their heads placed on their chests," said the security source.

Some road transport officials also confirmed that they saw the slain travellers.

Abubakar Haruna, an official of the National Union of Road Transport Workers (NURTW) said: "The killings were carried out between Ngamdu and Benisheik. We were on our way to Maiduguri around 6.30a.m. on Monday when we saw the 10 dead bodies," he said.

It was also confirmed from the security sources that four people were also killed along the route on Saturday at a different spot near Benisheik.

The Yobe State Governor, Ibrahim Gaidam, on Monday warned travellers plying the Damaturu-Maiduguri Highway to be extra cautious of the road, saying "driving on that highway is a dangerous risk."

Posted by: Fred || 10/05/2013 00:00 || Comments || Link || E-Mail|| [334 views] Top|| File under: Boko Haram
Arabia
Gunmen Kill Officer in Yemen
[An Nahar] Unidentified

gunnies

have

rubbed out

an officer in Yemen's southern port city of Aden in the latest attack targeting military personnel, a security official said on Friday.

Lieutenant Colonel Waleed al-Wahabi, a member of the special forces, came under fire late on Thursday in the Tawahi district, the official said.

Attacks targeting the security forces are on the increase in Yemen, but mainly take place in its lawless southern and eastern provinces, where jihadist groups are active.

Authorities have blamed al-Qaeda in the Arabian Peninsula for a spate of drive-by shootings from

cycle of violence

s, but AQAP has never actually admitted carrying out such an attack.

On Wednesday, troops recaptured a military headquarters in the southern port city of Mukalla, after it was seized on Monday by al-Qaeda-linked

gunnies

who also took hostages.

Twelve people, including five soldiers, were killed in the fight for the building.

Posted by: Fred || 10/05/2013 00:00 || Comments || Link || E-Mail|| [239 views] Top|| File under: al-Qaeda in Arabia
India-Pakistan
Pakistan accuses India of killing a child in Kashmir
[Dawn] Pak authorities on Friday accused the Indian army of cross-border shelling that killed a toddler and

maimed

five other civilians in the disputed Himalayan region of

Kashmire

.

"A two-year-old boy who was

maimed

in shelling by Indian troops has died at hospital, while five other

maimed

persons in Kotli district are still under treatment," Masood-ur-Rehman, local administration official, told AFP.

He said that three women and two men were also injured in the cross-border shelling in village of Rud Karthar on the Line of Control in Kotli district.

A Pak military official also confirmed the death and injuries to the civilians, saying they were the result of mortar shelling by the Indian forces.

"The Indian forces fired mortar shells on the civilian population, which resulted in the death of a young boy and wounds to five other people," said the

bigwig

at Pakistain Army's headquarters in Rawalpindi. He spoke on the condition of anonymity because he was not authorised to speak to media.

Posted by: Fred || 10/05/2013 00:00 || Comments || Link || E-Mail|| [226 views] Top|| File under: Govt of Pakistan
Journalist released after kidnap
[Dawn] Gunmen released a journalist Friday a day after he was kidnapped in one of Pakistain's tribal areas on the Afghan border, a relative said.

"Armed men released Lal Wazir and dropped him near Azam Warsak Bazar today," his uncle Ibrahim Wazir told AFP.

Lal Wazir, 38, who works for a local newspaper in the South

Wazoo

town of Azam Warsak, was taken from a shop by six masked

gunnies

on Thursday.

"Lal is currently unable to speak to anybody but he arrived back home in safety," his uncle added.

A local official confirmed the release. Nobody has

grabbed credit

for the kidnapping.
Posted by: Fred || 10/05/2013 00:00 || Comments || Link || E-Mail|| [263 views] Top|| File under: TTP
Southeast Asia
Militant leader's house raided in southern Philippines
Police on Friday raided the home of a former militant leader Nur Misuari as clearing operations continue in villages that hundreds of gunmen occupied in Zamboanga City in the southern Philippines.

Misuari's house in the village of San Roque was empty, but raiders seized many documents. It was not immediately known whether police found any weapons or explosives in the house. Chief Inspector Ariel Huesca said, "The subject of the search warrant is explosives, components for improvised explosive devices, unlicensed firearms and documents. We have recovered several items."

He said security forces set off a charge on the front gate to be able to enter the sprawling compound which was heavily guarded by former militants in the past. Several towers can be seen from the outside the house despite its tall wall. Inside the compound were several small buildings, a basketball court, and MNLF streamers and tarpaulin signs.

The area has been under heavy guard since September 9 when hundreds of Misuari's supporters led by his lieutenant Ustadz Khabir Malik stormed several villages and took more than 200 people hostage. Subsequent fighting left more than 400 people dead and injured and resulted in a humanitarian crisis following the exodus of more than 100,000 villagers.
Posted by: ryuge || 10/05/2013 00:00 || Comments || Link || E-Mail|| [314 views] Top|| File under:
Syria-Lebanon-Iran
Fighting Rages between Jihadists, Kurds in North
[An Nahar] Fierce battles gripped Barzeh in northern Damascus on Friday as regime troops pressed a campaign aimed at crushing rebel enclaves around the capital, the Syrian Observatory for Human Rights said.

In Hasakeh in the north, fighting between the jihadist Islamic State of Iraq and the Levant and Kurdish forces left an unknown number of dead on both sides, the

Britannia

-based Observatory added.

The monitoring group later reported several air strikes across the country, including in Yabrud near Damascus that was hit by five separate strikes. A man and woman were reportedly killed in the bombardment.

The air force also struck Mayadeen in the eastern province of Deir Ezzor, killing at least three people.

Posted by: Fred || 10/05/2013 00:00 || Comments || Link || E-Mail|| [404 views] Top|| File under: Islamic State of Iraq
4 Hurt as Blasts Rock Ain el-Hilweh, Sidon, Akkar Town
[An Nahar] A passerby was

maimed

when a bomb went kaboom! on Friday at a garbage dump in the

Ein el-Hellhole

Paleostinian refugee camp near Sidon, state-run National News Agency reported.

"The

Ein el-Hellhole

blast resulted from an

bomb

that destroyed part of a wall on the side of a road and no casualties have been reported," Future TV said.

NNA said the blast went off in the al-Zif area in the camp near the vegetable market's entrance, leaving a man identified as Mohammed Adoukhi lightly injured.

"The situation in the camp is totally calm," NNA later reported.

Meanwhile,


...back at the revival hall, the congregants were being herded into the paddy wagon...


OTV said "a dynamite stick went kaboom! in al-Bustan neighborhood in Sidon, causing no casualties."

In a separate incident, NNA said a bomb went kaboom! outside three shops belonging to Mohammed Barakat in the Akkar town of Burj al-Arab, causing material damage.

But Voice of

Leb

radio (93.3) said three people were lightly injured in the

kaboom

, revealing that a bomb expert had defused another bomb in the location.
Posted by: Fred || 10/05/2013 00:00 || Comments || Link || E-Mail|| [235 views] Top|| File under:
Syrian rebel groups battle each other in north
[SUNTIMES] Al-Qaeda

hard boyz

battled fighters linked to the Western-backed opposition along with Kurdish

gunnies

in Syrian towns along the Turkish border on Friday, in

festivities

that killed at least 19 people, activists said.

The violence is part of an outburst of infighting among the myriad rebel groups opposed to Syrian
Hereditary President-for-Life Bashir Pencilneck al-Assad


The Scourge of Hama...


for control over prized border areas. Islamic

myrmidon

fighters and more mainstream rebels are increasingly turning their guns on each other in what has effectively become a war within a war in northern and eastern Syria, leaving hundreds dead on both sides.

Turkey has been a staunch supporter of the rebels seeking to topple Assad, and has allowed the flow of weapons, men and supplies through border crossings into Syria.

In an interview with Turkey's private Halk TV, Assad said Turkey will pay a "high price" for allowing

imported muscle

to enter Syria from its territory. "You cannot hide

gunnies

in your pocket. They are like a scorpion, which will eventually sting you," Assad added.

The interview, broadcast late Thursday, was the latest given by the Syrian president to foreign media as part of a charm offensive in the wake of the Russian-brokered deal that averted the threat of a U.S. Arclight airstrike over an August chemical weapons attack that killed hundreds of people.

Assad said it was still too early to say whether he'll run for re-election next year, but suggested he would refrain from seeking a third term -- if he feels that is what most Syrians want him to do. He said "the picture will be clearer" in the next four to five months because Syria is going though "rapid" changes on the ground.

"If I have a feeling that the Syrian people want me to be president in the coming period, I will run for the post," Assad said. "If the answer is no, I will not run and I don't see a problem in that."
Posted by: Fred || 10/05/2013 00:00 || Comments || Link || E-Mail|| [457 views] Top|| File under: Islamic State of Iraq
Who's in the News
49
[untagged]
10
Arab Spring
5
Govt of Pakistan
3
Islamic State of Iraq
2
Govt of Syria
2
Boko Haram
1
TTP
1
Govt of Iran
1
al-Qaeda in Arabia
1
Fatah al-Islam
Bookmark
E-Mail Me
The Classics
The O Club
Rantburg Store
Comments Spam
The Bloids
The Never-ending Story
Thugburg
RSS Links
Gulf War I
The Way We Were
Bio
Merry-Go-Blog
Hair Through the Ages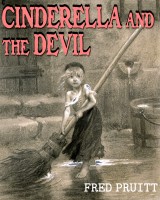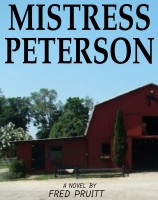 On Sale now!


A multi-volume chronology and reference guide set detailing three years of the Mexican Drug War between 2010 and 2012.

Rantburg.com and borderlandbeat.com correspondent and author Chris Covert presents his first non-fiction work detailing the drug and gang related violence in Mexico.

Chris gives us Mexican press dispatches of drug and gang war violence over three years, presented in a multi volume set intended to chronicle the death, violence and mayhem which has dominated Mexico for six years.
Click here for more information


Meet the Mods
In no particular order...


Steve White
Seafarious
Pappy
lotp
Scooter McGruder
john frum
tu3031
badanov
sherry
ryuge
GolfBravoUSMC
Bright Pebbles
trailing wife
Gloria
Fred
Besoeker
Glenmore
Frank G
3dc
Skidmark
Alaska Paul



Better than the average link...



Rantburg was assembled from recycled algorithms in the United States of America. No trees were destroyed in the production of this weblog. We did hurt some, though. Sorry.
54.224.118.247