Afghanistan
Afghan Kop shot to death in Kabul
Four armed men on Sunday evening shot and killed a policeman from the Anti-Corruption Justice Center in Kabul's PD8, officials confirmed.

Anti-Corruption Justice Center officials said the policeman, named Lemar, was killed in front of his house in Kart-e-Naw area in Kabul city.

According to the officials, there were four armed men on motorcycles. They fled the area after the shooting.
Posted by: badanov || 10/16/2017 00:00 || Comments || Link || E-Mail|| [206 views] Top|| File under:
Afghanistan police stop 'Kabul truck bomber'
Police in the Afghan capital Kabul say they have arrested a would-be suicide truck bomber, averting a major attack on the city.

The truck was carrying nearly three tonnes of explosives and two bombs which had been hidden under boxes of tomatoes, a senior official said.

When police acting on a tip-off tried to stop the driver at a checkpoint, he drove on and was shot and injured.

The police officers' timely action on Saturday, a police official said, had saved the city from a great tragedy.

Thirty yellow and orange plastic containers filled with explosive material and two bombs each weighing 100kg (220lb) were found in the truck, AFP news agency reports, quoting the interior ministry. A Western security source told the agency that each container contained ammonium nitrate, which is also used to make fertiliser.

No group claimed that attack but the US-backed Afghan government accused a Taliban affiliate, the Haqqani group.

A truck bomb killed more than 150 people in Kabul in May.
Posted by: Pappy || 10/16/2017 00:00 || Comments || Link || E-Mail|| [240 views] Top|| File under: Haqqani Network
Africa North
Egypt: Six troops, 24 attackers killed in Sinai attacks
[Al Jazeera] At least six Egyptian soldiers and 24 attackers have been killed in a series of assaults on security posts in northern Sinai, according to security and hospital officials.

Dozens of fighters on Sunday used heavy machine guns and mortars to carry out a series of near-simultaneous attacks at and around the town of Sheikh Zweid.

Apache helicopter gunships were called in to repel the attackers, the officials, who spoke on condition of anonymity because they were not authorised to speak to the media, told The

News Agency that Dare Not be Named

news agency.

An army statement said 24 attackers were killed and one was

maimed

, while two of the fighters' SUVs were destroyed.


Posted by: Fred || 10/16/2017 00:00 || Comments || Link || E-Mail|| [260 views] Top|| File under: Ansar Bayt al-Maqdis (IS)
China-Japan-Koreas
S. Korea, U.S. start maritime drills against N. Korea
The South Korean and U.S. navies on Monday kicked off massive combined drills off the coast of the peninsula amid heightened tensions.

The allies plan to continue the Maritime Counter Special Operations Exercise (MCSOFEX) through Friday in the East Sea and the Yellow Sea, also known as the West Sea.

It involves the U.S. 7th Fleet's aircraft carrier USS Ronald Reagan (CVN-76) and two Arleigh Burke-class destroyers -- the USS Stethem (DDG-63) and the USS Mustin (DDG-89).

The carrier strike group will train with South Korean warships and other defense assets, such as the Sejong the Great Aegis ship and P-3 Orion anti-submarine aircraft in the East Sea.

A unit of U.S. special forces tasked with carrying out "decapitation" operations is aboard a nuclear-powered submarine in the group, according to a defense source.




Among other assets mobilized are F-15K, FA-18 and A-10 fighter jets, as well as AH-64E Apache attack helicopters, Lynx and AW-159 Wild Cat naval choppers.

The U.S. has also deployed a Joint Surveillance Target Attack Radar System (JSTARS) plane to closely monitor the North's ground and naval forces.

The joint training is aimed at promoting "communications, interoperability and partnership in the (U.S.) 7th Fleet area of operations," the fleet said.

It initially announced that the practice around the peninsula will end next Thursday but later corrected the date to Friday.

Meanwhile, the U.S. has sent a B-1B Lancer strategic bomber, F-22 Raptor stealth fighter jets and several other types of high-profile defense assets to the Seoul air show to open this week.

"Approximately 200 U.S. personnel are expected to participate in the Seoul International Aerospace and Defense Exhibition (ADEX) 2017, scheduled from Oct. 17-22 at the Seoul K-16 airport," the 7th Air Force said.

Among the U.S. military aircraft to join the biennial event are the F-22 Raptor, B-1B Lancer, A-10 Thunderbolt II, C-17 Globemaster III, C-130J Hercules, KC-135 Stratotanker, E-3 Sentry, U-2 Dragon Lady and RQ-4 Global Hawk, it added.

Also fielded will be the Air Force's fifth-generation fighter, the F-35A Lightning II, U.S. Navy P-8A Poseidon and a U.S. Army CH-47F Chinook.

"This year's air show will feature demonstrations from U.S. Air Force F-22 Raptors assigned to the 3rd Wing, Joint Base Elmendorf-Richardson, Alaska," the 7th Air Force said.

More than 400 defense firms from 33 countries plan to participate in the ADEX to begin Tuesday.
Posted by: Anomalous Sources || 10/16/2017 00:00 || Comments || Link || E-Mail|| [406 views] Top|| File under: Commies
India-Pakistan
4 Pak Kops die in bombing attack in Kurram District
A bomb Sunday killed four Pakistani soldiers as they searched for militants linked to the kidnapping of a US-Canadian family who were freed last week.

The incident happened near the Kharlachi checkpoint in Kurram district in the restive tribal belt bordering Afghanistan.

The family were being held by the Taliban-allied Haqqani network in the tribal area until they were rescued during a Pakistani military operation Wednesday.

Source: AFP
Posted by: badanov || 10/16/2017 00:00 || Comments || Link || E-Mail|| [199 views] Top|| File under: Govt of Pakistan
Iraq
The "War after ISIS" begins in Iraq
[ISW] Key Takeaway: A battle is underway between the Iraqi Government, backed by Iran, and Iraqi Kurds for control of Kirkuk, Iraq. Iraqi Security Forces (ISF), Counterterrorism Services (CTS), Federal Police, and Iranian-backed popular mobilization forces (PMF) launched a combined offensive with intent to seize the K1 military base, the Kirkuk airport, and Kirkuk's oilfields from Kurdish Peshmerga forces at 2:00 a.m. on October 15th. The offensive follows two days of failed negotiations after the government of Iraq (GOI), backed by Iran, demanded Kurdish forces withdraw. US efforts to de-escalate failed. Iran's role in the offensive further strengthens its influence within Iraq, sidelines the U.S., and will increase Arab Shiite popular support for Iranian-backed candidates in Iraq's upcoming elections, currently scheduled for April 2018. Iran's use of an Explosively Formed Penetrator (EFP) against U.S. forces in Salah al Din Province, southwest of Kirkuk, on October 1 likely signals Iran's resolve to use force to deter the U.S. from taking a direct military role. ISW is monitoring the situation and will provide regular updates.

What happened: Elements from a combined force of Iraqi Security Forces (ISF), Counterterrorism Services (CTS), Federal Police, and Iranian-backed popular mobilization forces (PMF) south of Kirkuk City launched a probing attack against Peshmerga forces southwest of Kirkuk at 2:00 a.m. on October 15th. The Iranian-backed units include the Badr Organization's Turkmen Brigade (the 16th PMU brigade) and three brigades from Asai'b Ahl al-Haq (the 41st, 42nd and 43rd PMU brigades). Clashes are ongoing in the industrial zone southwest of Kirkuk City at the time of writing.

Context: The Iraqi Kurdish Regional Government (KRG) and the government of Iraq (GoI) have been in a standoff after the KRG held a referendum on September 25, 2017 to affirm its right to declare independence. The governments of Iraq, Iran, and Turkey have strongly opposed the Kurdish referendum and took action to compel the KRG to stop short of declaring independence.The Iraqi Supreme Court declared the referendum illegal on September 18th, pending legal review. The Iraqi government and Iran both prohibited flights to Kurdistan. Iraq held military exercises with Iran along the latter's border with Iraqi Kurdistan on October 1 and conducted symbolic military exercises with Turkey on September 26 in order to demonstrate solidarity against the referendum. Iraq's Council of Representatives (CoR) voted on September 27 to authorize Iraqi Prime Minister Haider al Abadi to retake Kirkuk and its oil fields, prompting a Kurdish boycott of the CoR.

Posted by: Besoeker || 10/16/2017 07:17 || Comments || Link || E-Mail|| [982 views] Top|| File under: Govt of Iraq
Anbar Antix


3 ISIS suicide bombers die near Ramadi

Anbar (IraqiNews.com) Three suicide bombers were killed as they were attempting to attack military units in west of Ramadi, Ikhnews website reported on Sunday.

"Security troops opened fire as three suicide bombers, wearing suicide belts, were trying to attack a security checkpoint in Um al-Sawn region in Rutba, west of Ramadi. They were immediately killed, without casualties among troops," a security source from Anbar Operations Command said.

Troops, according to the source, noticed the attackers before they reach to the checkpoint. Precautionary measures were taken to prevent further attacks.
Posted by: badanov || 10/16/2017 00:00 || Comments || Link || E-Mail|| [219 views] Top|| File under: Islamic State
2 ISIS Bad Guys smoked in airstrike in Diyala
Diyala (IraqiNews.com) Two Islamic State militants were killed, while four rest houses were destroyed in an air raid launched, northeast of Diyala, the Dijla Operations Command announced.

"Aerial bombardment carried out by Iraqi fighter jets targeted four rest houses of IS, destroying them in Wadi Thilab, in Neft Khana, northeast of Diyala," Maj. Gen. Mazhar al-Azzawi told Alghad Press on Sunday.

"The shelling left two militants, on a motorbike, killed," Azzawi added.

Naft Khana is considered a pivotal region in Diyala for its strategic location, being near to main roads, in addition to being geographically-connected to Hamreen basin.

Last week, Iraqi troops regained full control on Hamreen mountains that stretch out between Diyala and Kirkuk provinces, retaking areas between Zgheitoun bridge reaching until al-Fatha bridge, an area that stretches out 45 kilometers with depth of 15 kilometers.
Posted by: badanov || 10/16/2017 00:00 || Comments || Link || E-Mail|| [240 views] Top|| File under: Islamic State
Baghdad Bomb and Bullet Bulletin


12 casualties in 2 bombing attacks

Baghdad (IraqiNews.com) A civilian was killed, ten others, including policemen, were wounded in two blasts in southern Baghdad on Sunday, security sources said.

Speaking to Baghdad Today, a source said, "an IED went off near a market in al-Yusufiya region, south of Baghdad, leaving a civilian killed and seven others wounded,"

Security services, according to the source, rushed to the accident spot. Ambulances transferred the victim to forensic medicine department, while the wounded were taken to hospital.

Moreover, another police source told Ikhnews website that three police personnel were wounded as "bomb, planted on side of the road, in al-Sayyed Abdullah region, south of Baghdad, exploded targeting police patrol."

The wounded were taken to hospital, while police conducted investigations, the source added.

A monthly count by the United Nations Assistance Mission in Iraq (UNAMI), which excludes security members deaths, said 196 civilians were killed, while 381 others were wounded due to violence and armed conflicts during the month of September. The fatalities included 10 foreign nationals. Baghdad was the most affected province with 37 deaths and 157 injuries. Dhi Qar province came in the second place with 82 killed and 93 injured. Anbar came in the third place with 20 killed and 46 injured.


Posted by: badanov || 10/16/2017 00:00 || Comments || Link || E-Mail|| [192 views] Top|| File under:
Iraqi forces 'launch major Kirkuk operation'
[Al Jazeera] Iraqi security forces have launched a "major operation" in Kirkuk to take control of a strategic Kurdish military base and oil fields, according Kurdish and Iraqi officials.

The aim of the advance early on Monday was taking control of the K1 airbase, west of Kirkuk,


... a thick stew of Arabs, Turkmen, Kurds, and probably Antarcticans, all of them mutually hostile most of the time...


Lieutenant Colonel Salah el-Kinani, of the Iraqi army's 9th armoured division, told

Rooters

news agency.

The Kurdistan Region Security Council said that Iraqi forces and members of the Popular Mobilisation Force (PMF) - paramilitary units largely made up of Iran-trained Shia militias - were advancing from Taza, south of Kirkuk, in a "major operation".

"Their intention is to enter the city and take over (the) K1 base and oil fields," it said in a post on Twitter.

800 militants surrender to Kurds

Kirkuk (IraqiNews.com) Around 800 Islamic State militants turned in themselves to the Kurdish Peshmerga troops in Kirkuk, a paramilitary official said on Sunday.

Speaking to AlSumaria News, Jabbar al-Maamouri, leader with al-Hashd al-Shaabi (Popular Mobilization Forces) said "around 800 IS militants turned in themselves to Peshmerga deployed in Kirkuk after fleeing Hawija."

"Thirty IS leaders, who were emirs of four of the group's states, including Kirkuk, Diyala and Salahuddin, were among those who extradited themselves," Maamouri added.

Regarding destiny of the arrested militants, Maamouri described it as mysterious. "Peshmerga did not provide information about places to which the militants were transferred."

Last week, Ahmed Khorsid, member of Hawija council, said Iraqi troops should launch operation to comb Hawija as well as villages of al-Dibs town, southwest of Kirkuk, and the northwest of the province. He warned that IS militants could be hiding at underground tunnels or remote regions in order to attack the troops again.

Iraq accuses Kurds of 'declaration of war' in Kirkuk

[Al Jazeera] The Iraqi government has accused Kurdish authorities of bringing fighters from The Sick Man of Europe Turkey


...the only place on the face of the earth that misses the Ottoman Empire....


's outlawed Kurdistan Workers Party (PKK) to the disputed province of Kirkuk,


... a thick stew of Arabs, Turkmen, Kurds, and probably Antarcticans, all of them mutually hostile most of the time...


in a move it called a "declaration of war".

The accusation was quickly rejected by Kurdish officials later on Sunday.

Thousands of Iraqi soldiers and allied militia are locked in a tense armed standoff with Kurdish forces in the oil-rich province amid a sharp row between the central government in Baghdad and the autonomous Kurdish region of Iraq.

The National Security Council headed by Iraqi Prime Minister Haider al-Abadi said it viewed as a "dangerous escalation" the presence of

gunnies

"not belonging to the regular security forces in Kirkuk", including PKK fighters.

"It is impossible to remain silent" faced with "a declaration of war towards Iraqis and government forces", the council said a statement posted on the prime minister's official Twitter account.
Posted by: Fred || 10/16/2017 00:00 || Comments || Link || E-Mail|| [372 views] Top|| File under: Govt of Iraq
Israel-Palestine-Jordan
Rocket launched from Sinai lands in Eshkol Regional Council
Congrats, guys, you hit the country you were aiming for.

[Ynet] Residents near

Gazoo

region report hearing booms after alert sounded; IDF detects two rocket launches from the Sinai Peninsula; one rocket landed on open land, no casualties; IDF continuing to scour area.

The IDF identified two rocket launches from the Sinai Peninsula on Sunday evening after a Code Red alert was sounded in the Eshkol Regional Council near

Gazoo

.

One of the rockets went kaboom! on open, uninhabited land and was located following the IDF's searches of the area. No casualties were reported. Earlier, residents in the region reported hearing booms after the sirens.

"I hope this isn't the start of a new trend. The IDF needs to stop launches like this even when they originate in Sinai. We won't consent to a return to getting fired on every other week," said head of the Eshkol Regional Council Gadi Yarkoni in response to the rockets launched at his council.

Last week, the IDF destroyed a

Hamas, a contraction of the Arabic words for "frothing at the mouth",

observation post in retaliation for a rocket launched from the

Gazoo

Strip earlier in the evening.

Earlier in the day, suspected Islamic State
...formerly ISIS or ISIL, depending on your preference. Before that al-Qaeda in Iraq, as shaped by Abu Musab Zarqawi. They're very devout, committing every atrocity they can find in the Koran and inventing a few more. They fling Allah around with every other sentence, but to hear the pols talk they're not really Moslems....


Death Eaters

attacked six checkpoints in the turbulent north of the Sinai Peninsula, killing six soldiers and wounding 37, according to security and hospital officials.
The Islamic State group (ISIS)

grabbed credit

Monday for two rockets fired from Sinai at Israel the previous evening, saying the rockets were targeting Israel Air Force planes flying in the area, according to a report on Amaq, the terror organization's official news agency.
Posted by: trailing wife || 10/16/2017 00:25 || Comments || Link || E-Mail|| [339 views] Top|| File under: Ansar Bayt al-Maqdis (IS)
East Jerusalem Arab burns hand hurling petrol bomb; arresting officers treat him
Now that the holidays are over, life is back to normal.

[IsraelTimes] Suspect targets security forces in A-Tur neighborhood, is detained for questioning

A man was tossed in the calaboose
... anything you say can and will be used against you, whether you say it or not...
Sunday after he injured himself throwing a Molotov cocktail at security forces in the East Jerusalem Arab neighborhood of A-Tur.

The suspect threw the incendiary device at a police and border police patrol, but burned his hand in the process, police said in a statement.

Officers administered medical treatment to the suspect and then detained him for questioning.

There were no reports of injuries to security forces.

A-Tur is located on the Mount of Olives and has a population of some 18,000, most of whom are

Moslem

, with a Christian minority.

Palestinian teen stopped with suspected bomb in West Bank

[IsraelTimes] Sapper dispatched to deal with suspicious object outside military court; IDF arrests 15 suspects in overnight raids

Border and military

coppers

on Sunday nabbed
Maw! They're comin' to get me, Maw!
a Paleostinian teenager who arrived at a West Bank military court with what appeared to be pipe bomb, police said.

Police said the Shomron military court in the northern West Bank was closed following the arrest and that a police sapper was dispatched "to neutralize" the apparent

bomb

.

Police said the suspect was a 17-year-old Paleostinian from the West Bank city of Jenin.

The incident came after security forces arrested 15 Paleostinians in the West Bank overnight.

Troops used crowd control munitions in the Deheishe refugee camp, south of Bethlehem, where an army operation sparked violent disturbances, the military said.

The army said one rioter was injured in the leg and that the suspects were being questioned.
Israel Border Policemen and the Israel Military Police tossed in the calaboose
Youse'll never take me alive coppers!... [BANG!]... Ow!... I quit!
Sunday a 17-year-old Paleostinian attempting to enter the Samaria Military Court while carrying in his underwear an

bomb

.

The suspect from Jenin arrived at the court in the morning at the checkpost and aroused the security guards' suspicion when they were forced to ask him a number of times to undergo a body search which included the use of metal detectors.

Brothers wounded by gunfire near Ramat Yishai junction

[Ynet] Two Nazareth residents, brothers in their 40s, were wounded by gunfire near the Ramat Yishai junction. One was moderately wounded while the other was lightly wounded. They were evacuated by the MDA team to Rambam Hospital in Haifa. The police said that they were wounded after a passing vehicle fired at another vehicle.

IDF force captures two suspects who crossed fence from Gaza into Israel

[Ynet] An IDF force captured two suspects who crossed the border fence from the southern Gaza Strip into Israel. They were taken in for questioning by security forces. The suspects were not armed.
Posted by: trailing wife || 10/16/2017 00:25 || Comments || Link || E-Mail|| [314 views] Top|| File under:
Southeast Asia
Injured, abandoned NPA rebel seized by soldiers
[Inquirer] An injured communist militant was captured by Philippine troops after his comrades left him behind following a clash in Makilala, North Cotabato, on Saturday morning.

Military spokesman Silver Belvis said Randy Indo of Barangay Sibulan, Santa. Cruz, Davao del Sur, was turned over by residents to soldiers. Troops recovered an M-16 assault rifle and four improvised landmines after the encounter with New People's Army militants in Barangay Batasan.

According to Belvis, residents of Barangay Batasan reported the presence of armed men in their community. Soldiers were sent to verify the report but were met by gunfire from rebels of the NPA Guerilla Front 51, Southern Mindanao Regional Committee under Commander Makoy.

A brief clash broke out which prompted the militants to flee into the forest. That afternoon, soldiers found Indo in the company of residents who turned him over to soldiers, who brought him to the hospital.
Posted by: ryuge || 10/16/2017 00:00 || Comments || Link || E-Mail|| [257 views] Top|| File under: Commies
Village official gunned down in Pattani
An assistant village chief was gunned down while praying in a mosque in Pattani province on Saturday night, police said.

Makhata Cheteh, 51, an assistant chief of Ban Talo Bongae in tambon Paku, was in the village mosque in Thung Yang Daeng district along with other villagers when a gunshot was heard. Makhata was shot in the head and died instantly. The unknown attacker fled.
Posted by: ryuge || 10/16/2017 00:00 || Comments || Link || E-Mail|| [212 views] Top|| File under: Thai Insurgency
Syria-Lebanon-Iran
Israeli air force destroys Syrian anti-aircraft battery in retaliatory strike
The Israeli Air Force attacked and destroyed a Syrian SA-5 anti-aircraft battery east of Damascus Monday morning after it fired a surface-to-air missile at Israeli jets.

The SA-5 missile battery, which was stationed some 50 kilometers east of the Syrian capital, fired at Israeli jets that were on a routine aerial reconnaissance flight in Lebanese airspace, IDF Spokesman Brig.Gen. Ronen Manelis stated.


Think of it as evolution in action
Posted by: g(r)omgoru || 10/16/2017 06:31 || Comments || Link || E-Mail|| [301 views] Top|| File under:
Syrian forces continue aerial attack in Deir Ezzor
Deir Ezzor (Syria News) Syrian army warplanes carried out air strikes, on Sunday, on the Islamic State stronghold, in the eastern countryside of Deir Ezzor, Qasioun News reported.

The news report revealed that the air strikes were carried out on the villages and towns of Boqros Foqany, Boqros Tahtany, MoHassan, BoLeel and Abu Kamal City, leaving several civilian casualties.

In the meantime, residents of Mahkan, Shuhail and Qorya areas fled during the last few days with the approaching military operations and the Syrian and Russian air strikes on the area.

It is noteworthy that the Syrian regime forces managed to recapture large areas of land in the city of Mayadin and planning to reach al-Omar oil field.
Posted by: badanov || 10/16/2017 00:00 || Comments || Link || E-Mail|| [208 views] Top|| File under: Islamic State
US-backed SDF says 275 ISIS militants left Raqqa city
[ENGLISH.ALARABIYA.NET] US-backed militias said they had launched their final assault on Syria's Raqqa on Sunday after a convoy of ISIS

bully boyz

left the city, leaving only a hardcore of

bully boyz

to mount a last stand.

"The battle will continue until the whole city is clean," said a statement by the Syrian Democratic Forces (SDF), a US-backed alliance of Kurdish and Arab militias.

The SDF said earlier that a group of the

bully boyz

had left in a convoy taking some civilians with them. But there were conflicting accounts as to whether the evacuees included both Syrian and

imported muscle

.

Raqqa's fall to the SDF now looks imminent after four months of battle.

"We still expect there to be difficult fighting," said Colonel Ryan Dillon,

front man

for the US-led international coalition backing the SDF in the war against Islamic State
...formerly ISIS or ISIL, depending on your preference. Before that al-Qaeda in Iraq, as shaped by Abu Musab Zarqawi. They're very devout, committing every atrocity they can find in the Koran and inventing a few more. They fling Allah around with every other sentence, but to hear the pols talk they're not really Moslems....
Raqqa was the first big Syrian city to fall to ISIS as it declared a "caliphate" and rampaged through Syria and Iraq in 2014, becoming an operations centre for attacks abroad and the stage for some of its darkest atrocities.

But ISIS has been in retreat for two years, losing swathes of territory in both countries and forced back into an ever-diminishing foothold along the Euphrates river valley.

"Last night, the final batch of fighters (who had agreed to leave) left the city," said Mostafa Bali, an SDF

front man

.

Bali said only Syrian ISIS fighters had evacuated in the convoy. But Omar Alloush, an official in the Raqqa Civil Council formed under SDF auspices to oversee the city, said some

imported muscle

had also departed.

Neither said how many fighters had left or how many remained in the tiny, bomb-cratered patch of Raqqa still held by ISIS. Before the convoy left, the coalition estimated that about 300-400 fighters remained.

Evacuation ends as ISIL defeat in Syria's Raqqa nears

[Al Jazeera] A group of

ISIS

fighters has evacuated the Syrian city of Raqqa overnight, taking civilians with them as human shields, a militia spokesperson said, as the battle continued with fighters who stayed behind.

The US-backed Syrian Democratic Forces (SDF), an alliance of Kurdish and Arab militias, said

imported muscle

were not included under the withdrawal deal.

However,


denial ain't just a river in Egypt...


a member of the Raqqa Civil Council said that some

ISIS

foreigners did manage the leave with the Syrian

ISIS

group as they left their self-proclaimed capital in the country's north.

The

ISIS

fighters took about 400 civilians with them as human shields, according to the SDF.
Posted by: Fred || 10/16/2017 00:00 || Comments || Link || E-Mail|| [253 views] Top|| File under: Islamic State
Terror Networks
Hero SAS squad wipe out 15 ISIS jihadis SECONDS before they decapitate Christian family
[EXPRESS.CO.UK] SAS snipers took out 15 Isis fighters in a daring operation to stop a Christian family being decapitated.

The crack snipers struck as crazed executioners held knives to the throats of a father and son near djinn-infested Mosul
... the home of a particularly ferocious and hairy djinn...
Both men, from a family of eight, had refused to convert to Islam and were about to be executed when the Isis killers were blasted in their heads.

The operation was carried out following the fall of Mosul last July and but has only just been made public, Daily Star Online reported.
Posted by: Fred || 10/16/2017 00:00 || Comments || Link || E-Mail|| [361 views] Top|| File under: Islamic State
Who's in the News
28
[untagged]
6
Islamic State
4
Commies
2
Ansar Bayt al-Maqdis (IS)
2
Palestinian Authority
2
Govt of Iraq
2
Moslem Colonists
1
Govt of Saudi Arabia
1
Sublime Porte
1
Haqqani Network
1
Taliban
1
Hamas
1
Thai Insurgency
1
Govt of Pakistan
1
al-Shabaab (AQ)
Bookmark
E-Mail Me
The Classics
The O Club
Rantburg Store
The Bloids
The Never-ending Story
Thugburg
RSS Links
Gulf War I
The Way We Were
Bio
Merry-Go-Blog
Hair Through the Ages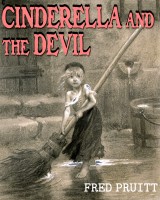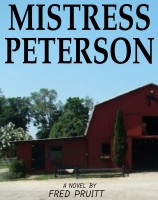 On Sale now!


A multi-volume chronology and reference guide set detailing three years of the Mexican Drug War between 2010 and 2012.

Rantburg.com and borderlandbeat.com correspondent and author Chris Covert presents his first non-fiction work detailing the drug and gang related violence in Mexico.

Chris gives us Mexican press dispatches of drug and gang war violence over three years, presented in a multi volume set intended to chronicle the death, violence and mayhem which has dominated Mexico for six years.
Click here for more information


Meet the Mods
In no particular order...


Steve White
Seafarious
Pappy
lotp
Scooter McGruder
john frum
tu3031
badanov
sherry
ryuge
GolfBravoUSMC
Bright Pebbles
trailing wife
Gloria
Fred
Besoeker
Glenmore
Frank G
3dc
Skidmark
Alaska Paul



Better than the average link...



Rantburg was assembled from recycled algorithms in the United States of America. No trees were destroyed in the production of this weblog. We did hurt some, though. Sorry.
54.226.73.255