Arabia
Another Cross-Dressing Saudi Busted
Saudi security forces arrested two wanted terrorists, one disguised as a woman, as they press ahead with a crackdown on extremists blamed for a string of terror attacks, an Interior Ministry spokesman said yesterday. The two were arrested in the southern township of Houtat Bani Tamim on Monday night and found in possession of 10 hand grenades, a machine gun and three pistols, Brig. Mansour Al-Turki said. "A security checkpoint stopped a suspect car in Houtat Bani Tamim," 170 km south of Riyadh, Turki said. "The driver stepped down (and was arrested) but his companion, who was disguised as a woman, sped away. Security forces gave chase and arrested him in the town of Addalam," 100 km south of the capital.

"Don't you know it's against the law for women to drive.....hey, you ain't no woman!"

"There was an exchange of fire during the chase, but no one was wounded," the spokesman said, adding that the two men were "wanted by security authorities for their links with extremists." But Turki did not say whether the two figured on a list of 26 most-wanted suspects, 10 of whom remain at large. Police have seized from the two 10 hand grenades, three guns, a machine gun, 14 magazines of live ammunition and explosive material.
Posted by: Steve || 10/20/2004 3:12:50 PM || Comments || Link || E-Mail|| [689 views] Top|| File under:
Caucasus/Russia/Central Asia
Former Chechen Interior Ministry official held in Kyrgyzstan
Kyrgyz police detained four citizens of Chechnya in Bishkek who are suspected of attempted murder against a police officer and illegal possession of firearms. "One of the detainees, an A. Akhtakhanov, was enlisted in illegal armed groups in 2001 when he was an officer of the Chechen Interior Ministry. He used data that he received at work to inform the bandits about the movement of Chechen government top officials," Russian Interior Minister Rashid Nurgaliyev told journalists before his meeting with officials of the Kyrgyz Interior Ministry. Akhtakhanov's messages "were used to arrange ambushes, which led to several top Chechen government officials and officers of the Chechen Interior Ministry being shot on the Kurchaloi-Gudermes transport routes," Nurgaliyev said.
Posted by: Dan Darling || 10/20/2004 1:56:02 AM || Comments || Link || E-Mail|| [240 views] Top|| File under:
Down Under
Australian links to Spanish arrests
ASIO last night asked Spanish authorities to provide details of Australian phone numbers contacted by a group of seven alleged Islamic terrorists arrested across Spain on Monday. The calls were believed to have been placed by members of the alleged terror cell to numbers in Sydney and Melbourne in the past two months. Spanish national police allege that the group was planning to bomb Spain's highest court, possibly with help from the separatist terror group ETA. They believe some of the men were directly linked to the key organiser of the Madrid train bombings in March.

Plans for the new blast were uncovered when police tapped phones used by the seven men. Police were acting on information provided by a mosque elder to the Moroccan Secret Service. Calls were also made from the group to numbers in the US and Europe. Spanish investigators claim that remaining elements of the Madrid bombing cell had tried to recruit suicide bombers from Muslims serving short prison sentences. The arrests mark the second time an Australian link to a Spanish terror cell has been alleged. Late last year, the Sydney-based Islamic nutball firebrand, Sheikh Abdul Salam Zoud, was alleged to have been in phone contact with the leader of al-Qaeda in Europe, Abu Dahdah, who is now detained in Spain. Sheikh Zoud has denied the claim.
But links between Spanish militants and alleged jihadis in southeast Asia have emerged over the past two years. The first known contact occurred in mid-2002 when Spaniard Parlindungan Siregar turned up at a militant training camp in the Indonesian province of Sulawesi.


Hmmm... Must be some sort of mistake here. Spaniards simply aren't named "Parlindungan Siregar." Spaniards are named "Juan Gomez" or "Amelia Lopez" or even "Carlos Perez y Ibarra de la Casa Grande en la Montaña Verde y Rojo." Sorry. Must be from someplace else. Prob'ly from Canada and lied about it.

In March 2003, regional terror tsar Hambali was arrested holding a forged Spanish passport.


See what I mean? Spaniards aren't named "Hambali," either. And if they were, it'd probably be "Hambalos." They're not Italian, y'know.

And in March this year, Spanish police claimed that one of the Madrid bombers made a series of phone calls to the inner circle of accused Indonesian terrorist leader Abu Bakar Bashir, whom Australia believes is the spiritual leader of Jemmah Islamiah. The bomber later died in a suicide explosion when cornered by police.


"They got me surrounded, Abu Bakar! What'll I do?"
"You know too much, Mahmoud! Sorry."
"You mean... [Gulp!]... The Belt?"

The men arrested on Monday were identified as Ismail Latrech, Mourad Yala, Magid Mchmacha,

Ali Omar

, Djamel Merabet, Ahmed Mohamed Ahmed and an illegal immigrant known as Mehdi. The Australian Federal Police expects to receive today advice about the phone numbers and addresses of the numbers called.
Posted by: Dan Darling || 10/20/2004 1:36:53 AM || Comments || Link || E-Mail|| [715 views] Top|| File under:
Europe
Suspected cell leader plotted suicide attack in Spain
The suspected leader of a Muslim cell plotted to devastate Spain with a suicide bombing that would kill senior judges and destroy case files at a court that serves as a center for investigating Islamic terror, officials said Wednesday. Police also said they had intercepted hundreds of letters from suspected cell members in which they said they were willing to stage suicide attacks. A report from the National Police intelligence unit, obtained by The Associated Press, quotes a protected witness who had been in contact with United Arab Emirates-born Mohamed Achraf, who Spain says was recently arrested in Switzerland. Authorities in Switzerland deny this.
Posted by: Mark Espinola || 10/20/2004 5:09:06 PM || Comments || Link || E-Mail|| [240 views] Top|| File under:
Dutch link to Spanish terror arrests
The alleged leader of the eight terrorist suspects arrested earlier this week on fears they were planning a bomb attack against the High Court in Madrid has been linked to the Netherlands, it was reported Wednesday. The man — who is currently being detained in a Swiss jail — has been identified as 30-year-old Algerian Mohammed Achrat. He is suspected of having links to both the Netherlands and Belgium, Spanish press agency Europapress reported. Spanish newspaper El Pais also said one of the other arrested men had a Dutch passport. Achrat was reportedly arrested in Switzerland several days ago. He is suspected of recruiting volunteers to fight in a Jihad, or Islamic holy war and of sending money to the Netherlands, Belgium and Australia. It is unclear who he allegedly sent the funds to and for what purpose. A spokeswoman for the national office of the Dutch public prosecutor — which is carrying out investigations into terrorist activities in the Netherlands — said the Spanish authorities had been in contact with Dutch justice officials. But Spain has not yet officially requested help with the investigation from the Netherlands, Dutch news agency ANP reported. The Algerian was arrested in Switzerland on request from Spanish authorities and is suspected of holding links to the Algerian terror movement, Armed Islamic Group (GIA).

The spokeswoman could not confirm whether the arrests in Spain would lead to an investigation in the Netherlands. The Dutch intelligence service AIVD has estimated at least 100 Islamic extremists are active in the Netherlands and the Dutch government issued a terror warning on 9 July. An 18-year-old man considered responsible for the alert is facing trial on allegations he was preparing a bomb attack.
Posted by: Dutchgeek || 10/20/2004 07:42 || Comments || Link || E-Mail|| [245 views] Top|| File under:
Spanish cops ignored 3/11 tip
Spanish intelligence agents warned police in November last year that an Algerian - now identified as a ringleader of the Madrid train bombings - was preparing an attack in Spain. The agents asked the Interior Ministry for urgent help in locating the suspect, Allekema Lamari, who had served jail time in Spain on terrorism charges and was considered dangerous. But the ministry did not heed the warning, El Pais newspaper said.


"Who was that on the phone, Juan-Carlos?"
"One of those intelligence guys."
"What'd he want?"
"I dunno. Somethin' about an Algerian or a Moroccan or somethin'. Got any more of those doughnuts?"

The newspaper quoted sources close to Spain's National Intelligence Centre (NIC). "We knew he was preparing something big, but not his target or when, although signs were it would be in December 2003 or January of this year," the newspaper quoted a source close to the NIC as saying. The Interior Ministry and Spanish police declined to comment on the report.


"El Pais is on the phone, Jefe!"
"Tell 'em I'm out!"

Last Friday, the ministry said it had identified Lamari as one of seven train-bombing suspects who blew themselves up on April 3 as police prepared to storm their apartment. Lamari (39) was the last of the seven to be identified.


"Okay. We got two lips left over. They appear to go together. Now, who do they belong to?"

Spanish police checked DNA from his remains at the apartment against saliva samples obtained from his parents in Algeria.


"Infidel!"
"Just spit in the cup, lady! Not on me!"

Spanish intelligence placed Lamari under surveillance when he got out of prison in 2002, after serving five years for allegedly belonging to an Algerian Muslim extremist group. El Pais said that on March 6, five days before the Madrid train bombings, the NIC issued a report to the then-conservative government, warning that Lamari had vanished from Lavapies, a Madrid neighbourhood with a large Muslim population.


"What do you mean, 'vanished'? Evaporated?"
"Uh... No, Jefe! We went out for lunch, and when we got back he wudn't there!"
"That ain't no definition of 'vanished' I ever heard!"

Several Moroccans later arrested in connection with the bombings also lived in Lavapies. Five days after the attack, agents asked that Lamari's photo be released to police nationwide, but the government did not act on this either, the newspaper said.


"More doughnuts, Juan-Carlos?"
"Why, thank you, Juan-Pedro!"
Posted by: Dan Darling || 10/20/2004 1:32:58 AM || Comments || Link || E-Mail|| [222 views] Top|| File under:
Italian Judge Orders 17 Suspects to Trial
"Into the paddy wagon wit' yez!"

A judge on Tuesday ordered trials for 17 suspected members of the Red Brigades for their alleged role in the 1999 slaying of a labor consultant, Italian media reported, as it emerged that the leftist terror group kept files on top figures, including Premier Silvio Berlusconi. The murder of Massimo D'Antona, who was advising the government on a bitterly contested labor reform, was the first high-profile attack by the Red Brigades after a decade of silence. Three years later, the group killed another labor consultant to the government, Marco Biagi. The judge ordered trial to begin Feb. 17 in Rome for 15 of the suspects, the reports said. Two other suspects were to be tried separately.

The Red Brigades bloodied Italy during the 1970s and 80s, the so-called "years of lead," with attacks that mainly targeted police, military and business leaders. Their most notorious act was the 1978 kidnapping and slaying of former Premier Aldo Moro. Investigators searching computer files provided by an arrested Red Brigades suspect found notes in alphabetically ordered files on top personalities, including Berlusconi, in the years before he became premier in 2001, and President Carlo Azeglio Ciampi, a former central bank governor, the Italian news agencies ANSA and Apcom reported. Enrico Letta, a former minister and currently a center-left lawmaker, told reporters he apparently was a target of the Brigades, according to clues found by police in the files. Letta appealed to the arrested suspect, Cinzia Banelli, to continue to cooperate with authorities. Banelli reportedly gave investigators the password to open the files. The file about Ciampi gave details on his bodyguards at his private residence, ANSA said. The news that Berlusconi and Ciampi "were monitored by the Red Brigades along with other top political figures confirms the inviolable need to keep up the guard," said Renato Schifani, the Senate whip for the premier's Forza Italia party. ANSA quoted a center-left senator, Stefano Passigli, as saying authorities informed him on Monday that he, too, was a Red Brigades target in 2000 when he was an undersecretary to former Premier Massimo D'Alema.
Posted by: Fred || 10/20/2004 9:55:52 PM || Comments || Link || E-Mail|| [233 views] Top|| File under:
Home Front: WoT
Possible sabotage on two USAir planes
Edited for brevity.


Puncture holes were found in the bellies of two US Airways jets at Charlotte/Douglas International Airport, which the FBI said was not likely caused by normal wear and tear. Officials said the punctures discovered Monday morning during routine visual inspections are similar to damage recently found on another US Airways jet in Florida. No passengers were in the planes, which were temporarily grounded for repairs. The two planes found damaged Monday, a Boeing 737 and an Airbus 321, had come from Pensacola, Fla., and Pittsburgh. US Airways, Charlotte's dominant carrier, said the planes had punctures about the same size as holes a screwdriver would make. Airline spokesman David Castelveter characterized it as minor exterior damage. Such puncture holes likely would not endanger a plane or its passengers, aviation security experts said. They also pointed out Monday's grounding of the two planes proves the safety checks in place work: the damaged planes did not fly.


The article goes on to speculate that disgruntled employees may have done this. USAir has been teetering on bankruptcy and within the past week received approval to cut union workers' pay around 21%. Most USAir employees I know here in the Pittsburgh area, which was a USAir hub but downgraded in the past year, aren't exactly thrilled about their prospects.
Posted by: Dar || 10/20/2004 10:58:31 AM || Comments || Link || E-Mail|| [241 views] Top|| File under:
Southeast Asia
Broadcaster Joins Growing List of Murdered Filipino Journalists
ZAMBOANGA CITY, 20 October 2004 — Another broadcaster was killed in a broad daylight attack yesterday in the southern province of Surigao del Sur, police and media advocates said yesterday.

Eldy Sablas

have just boarded a tricycle yesterday morning after buying something from a department store in Tandag town when a still unidentified gunman appeared from behind and shot him repeatedly with a .45 cal. pistol. Investigators said the victim suffered three gunshot wounds in the head and in the body.

Bet it was two in the chest and a finishing shot to the head. Sounds like a professional job.

The 30-year-old broadcaster of radio station DXJR was the eighth journalist to be murdered in the country this year, according to the watchdog National Union of Journalists of the Philippines (NUJP). He was the second journalist to be killed in the Caraga region, comprising the Agusan and Surigao provinces in northeastern Mindanao. Last year, Rico Ramirez, a radio reporter, was shot dead while on his way to work in San Francisco, Agusan del Sur. "It is high time for the administration of President Gloria Macapagal Arroyo to prove itself and its claim that there is press freedom in the country by bringing to justice the killers of journalists," NUJP national president Inday Varona said.
The NUJP and the Butuan-based Professional Responsible and Organized Media of Caraga (PRO-Media of Caraga ) said Sablas' death could have something to do with his repeated attacks against illegal gambling, illegal logging and illegal drugs in the province.

"Brilliant! How do they do it?"

Sablas delivered his last on-air report from the Tandag police station.

Humm, he do any reporting on bad cops? Just a thought.
Posted by: Steve || 10/20/2004 3:40:04 PM || Comments || Link || E-Mail|| [269 views] Top|| File under:
Sri Lanka
Former Tamil lawmaker fatally shot in eastern Sri Lanka
More red-on-red violence. Tusk, tusk.

Suspected Tamil Tiger rebels on Tuesday fatally shot a former Tamil parliamentary candidate allied to a renegade Tiger leader, police said.


[BANG!]
"Y'got me! Rosebud"!

Kingsley Rasanayagam was gunned down while walking in the government-held town of Batticaloa, 220 kilometers (140 miles) east of Colombo, a senior police officer said on condition of anonymity. A bodyguard of Rasanayagam's was also injured in the attack, the officer said.


Isn't it supposed to be the other way around?

Rasanayagam won in April parliamentary elections after running as a candidate for the mainstream Tamil National Alliance, a proxy party of the Tigers. He subsequently resigned his parliamentary post, largely because of pressure from the Tigers over his allegiance to a top eastern rebel leader who broke away from the rebels' main faction in March. Scores have since been killed in factional fighting that has threatened to derail a fragile cease-fire agreement between government forces and the Tigers.
Posted by: Steve White || 10/20/2004 12:08:51 AM || Comments || Link || E-Mail|| [238 views] Top|| File under:
Iraq-Jordan
Iraq Rebels Ratting On Zarqawi-Rubaie
BAGHDAD (Reuters) - Iraqi guerrillas resentful of Jordanian militant Abu Musab al-Zarqawi's growing influence are giving the government information putting security forces hot on his trail, a senior official said Wednesday. "The Iraqi insurgents have watched Zarqawi's people grab the limelight and gain ground. They are angry. So some are coming forward with information," National Security Advisor Mowaffaq al-Rubaie told Reuters in an interview.

Even if it's not true, it's a nice story to spread around. Might give people ideas and make Zarqawi start looking at them funny and purge a few. Now where have I heard that before?

Staring at a photograph of the elusive Zarqawi, Rubaie said the interim government was closer than ever to tracking down the most wanted man in Iraq, to its unlikely allies. "We missed him by two days a few weeks ago and he is running out of places to hide," Rubaie said. Rubaie, named National Security Adviser by former U.S. administrator Paul Bremer, was sidelined after the June 28 handover to the interim government. He retains his post but a minister of state now handles most of his functions.
Zarqawi, a self-declared ally of al Qaeda, is the biggest security nightmare for the Iraqi authorities, masterminding suicide bombings, kidnappings and beheadings. The U.S. military stages almost nightly air strikes on suspected Zarqawi safe-houses in the rebel-held city of Falluja, though residents deny all knowledge of his presence.

"Who? Never heard of him."

Rubaie said evidence was found a few weeks ago in a safe-house that suggested Zarqawi had been there two days earlier. He declined to say where the house was located.
"The government is in contact with insurgents who have been following Zarqawi's movements," he said.
Although some guerrillas were stepping forward with information on Zarqawi, Rubaie said there was still some cooperation between insurgents and the Jordanian militant's followers because the insurgency is not united. "There are no ties on the leadership level. But there is some cooperation in terms of insurgents providing safe-houses and getting something in return," he said.
Rubaie said Zarqawi, whom he described as a "master of disguise," is always on the move, setting up safe-houses in several cities including Falluja, the northern towns of Mosul and Baquba, and even Baghdad.

That's what Sammy & Son's did. We only have to get lucky once.

Iraqi officials and the U.S. military have long insisted Zarqawi was holed up in Falluja with foreign fighters. But Rubaie said 80 percent of Zarqawi's followers were Iraqi Muslim militants and only 20 percent were foreign fighters from countries including, Saudi Arabia, Yemen, Egypt and Somalia, including some with European passports. Rubaie said the authorities had so far captured 93 foreign fighters. They have never been presented to the press.

We've noticed that. They just disappear into that Black Hole no one talks about.

A former physician based in Britain, Rubaie returned to Iraq after the fall of Saddam in 2003 hoping to help transform Iraq from a dictatorship to a democracy. But he spent much of his time watching one Zarqawi attack after another. He said Prime Minister Iyad Allawi was pursuing a hard-line security strategy that would backfire.
"You need a carrot and stick approach. You cannot just use force. You need to engage in a serious dialogue not just hold a few talks," said Rubaie. He said the government had failed to dispatch the right people to deal with influential clerics and tribal leaders who could help isolate guerrillas and Zarqawi's supporters. Looking at the photograph of a clean-shaven Zarqawi, Rubaie shakes his head. "I am obsessed with Zarqawi. How can anyone behead a human being?" he asked. Rubaie said he hopes the government can impose security before elections scheduled for January. But he worries about the consequences of crackdowns. "We can't just use security to justify using force. This will undermine what we came back to Iraq to accomplish in the first place," he said.
Posted by: Steve || 10/20/2004 2:56:21 PM || Comments || Link || E-Mail|| [239 views] Top|| File under:
CENTCOM Press Releases 20 Oct
FALLUJAH, Iraq -- Marines destroyed a known insurgent command and control post on the north side of the city at about 1:30 p.m. Oct. 20. The post was used by insurgents to discuss operations and as a prime meeting location to plan attacks against the Iraqi government and its people. Aircraft used precision munitions to destroy the post. Before today's strike, the anti-Iraqi forces post was observed for more than 30 days. Reports indicated consistent insurgent activity including hardening of structures, emplacement of cement barriers, large formations of armed personnel, weapons positioning and munitions storage. Additionally, individuals frequenting the house and courtyard near the fighting position were observed digging into the adjacent road, setting improvised explosive devices, then repaving the road. Days later, the same individuals were spotted wiring explosive devices near the area. Destruction of the target further disrupts the anti-Iraqi forces' ability to destabilize the Fallujah area.

FALLUJAH, Iraq -- Multi-National Force-Iraq struck two adjoining Abu Musab al-Zarqawi terrorist safe houses in north east Fallujah Oct. 20. Both safe houses were effectively destroyed at 3:44 a.m. Intelligence sources confirmed that several Zarqawi terrorists were using the safe house to meet and plan attacks against Iraqi civilians, Iraqi Security Forces, and Multi-National Forces during the month of Ramadan. Removing these criminals from active service to Zarqawi, diminishes the capabilities of his Al Qaida-linked terrorist network to conduct attacks, and strengthens the safety and security of the sovereign country of Iraq.
Posted by: Steve || 10/20/2004 2:46:17 PM || Comments || Link || E-Mail|| [241 views] Top|| File under:
Afghanistan/South Asia
Pakistan arrests 'important' Egyptian Al-Qaeda operative(s), conducts ops
Pakistan has arrested a Yemeni national who is an important figure in al Qaeda's new leadership and another foreign national who is one of the network's communications specialists, officials said on Wednesday.
The Yemeni, identified as Saleh Nauman, was arrested in the eastern city of Lahore about 10 days ago while trying to slip out of Pakistan, an intelligence official told Reuters. "He is an International Man of Mystery™ important figure in al Qaeda's new leadership," said the official, who asked not to be named. "He had been here in Pakistan and Afghanistan for the last eight years and wanted to sneak out of the country." The man had arrived in Lahore from Islamabad about 10 days before he was intercepted by intelligence agents in the city, another intelligence official said.


"Drop the rocket launcher and come out witcher hands up, Saleh!"

Information Minister

Sheikh Rashid Ahmed

told Reuters authorities had arrested another suspect, who he identified as Abdul Rehman, a communications expert for al Qaeda. He said the man was arrested in the northwestern city of Peshawar, not far from the Afghan border, three days ago. "He is a communications expert, but I do not know any other details," Ahmed told Reuters.

Brigadier Javed Iqbal Cheema

, head of the government's Crisis Management Cell, said investigators were trying to determine Rehman's real identity but added that he was not a senior al Qaeda figure. "No, not at all," he said when asked if he was among leading al Qaeda figures for whom the United States has offered rewards.


"Sorry. Gotta buy yer own beer tonight!"

Pakistan has arrested more than 70 al Qaeda suspects, some of them foreigners, in a major crackdown since the detention of Mohammad Naeem Noor Khan, a computer expert from the network, in July. Since March, Pakistan's army has been battling hundreds of al Qaeda-linked militants in the South Waziristan tribal region bordering Afghanistan. Officials say at least 246 militants, including 100 foreigners, and about 171 members of the security forces have been killed in the fighting. Hundreds of al Qaeda fighters, including Chechens, Uzbeks and Arabs, are believed to be hiding in the remote region.
Posted by: Anonymoose || 10/20/2004 2:15:12 PM || Comments || Link || E-Mail|| [249 views] Top|| File under:
Pakistani forces pound alleged hideout
By AHSANULLAH WAZIR ASSOCIATED PRESS WRITER
Abdullah Mehsud, left, former Guantanamo Bay prisoner who allegedly led kidnapping of Chinese engineers, talks to reporters near Chagmalai on Thursday, Oct 14, 2004 in South Waziristan along Afghanistan border.

Ummm... Lemme get this straight: AP photographers can find him, but the entire Pak army only suspects where he might be?


About 1,000 Pakistani soldiers backed by helicopter gunships, mortars and artillery Wednesday pounded a mountainous region near the Afghan border where a former Guantanamo Bay prisoner who masterminded the kidnapping of two Chinese engineers is believed to be hiding.


Took a real mastermind to come up with that idea, by Gum!

The assault targeted the village of Spinkai Raghzai in South Waziristan, a tribal region where the Pakistani army has been hunting Osama bin Laden and his al-Qaida associates. But the top military commander in the region said Tuesday it was unlikely bin Laden was hiding in the area, as U.S. authorities suspect.


"Nope. Nope. Not here. Maybe... ummm... someplace else."

Abdullah Mehsud, a former prisoner at the U.S. military base in Guantanamo Bay, Cuba who was released in March, had been hiding in the area. The one-legged militant, who is Pakistani, is believed responsible for the kidnapping of two Chinese engineers on Oct. 9. Since returning home, he has taken command of militants in South Waziristan and has forged ties with al-Qaida, Pakistani intelligence officials say.


But Amnesia International and Human Rights Watch say most of those guys in Guantanamo are innocent, pure as the driven snow, just in the wrong place at the wrong time! How could this be? No doubt Mehsud is just doing charity work in the area, right?

Also Wednesday, intelligence officials said they had captured a suspected al-Qaida communications expert of Middle Eastern origin whom they identified as

Abdul Rahman

.


That tells us a lot. Most of the guys in the Wonderful World of Islam who aren't named Mahmoud are named Abdul Rahman.

Information Minister Sheikh Rashid Ahmed confirmed the arrest of a terror suspect, but would not provide further details on when or where he was captured. The man did not appear to be on either the FBI's most-wanted terror list or a similar Pakistani list.


Maybe under another name? Look under "Mahmoud." They sometimes lie about their names.

The assault Wednesday was directed at Spinkai Raghzai, a village about 35 miles northeast of Wana, the main town in South Waziristan. Militants returned fire with mortars and guns but there was no word on casualties. The village is believed to be a Mehsud stronghold, an intelligence official said. But Mehsud's whereabouts have not been known since last Thursday, when commandos raided a house where five of his men were holding the two Chinese engineers. One of the Chinese was freed but the other was killed in the assault. All five kidnappers were also killed. Security chiefs then vowed to hunt down Mehsud, who had been hiding in mountains close to the raided house and disappeared after the attack. "You can't be sure where he is," the intelligence official told The Associated Press.


"He's everywhere! He's everywhere!"

The army has also been hunting bin Laden in South Waziristan, a region bordering Afghanistan. But Lt. Gen. Safdar Hussain, the top commander in northwest Pakistan, said late Tuesday his forces have found no sign of the terrorist leader. However, Hussain said there are still hundreds of militants, many suspected of ties to al-Qaida, in the region. Since March, security forces have killed 246 of them, including 100 foreigners, and arrested 579. About 170 army and paramilitary troops have also been killed in the crackdown, he said. "Our war against foreign terrorists will continue ... until we are successful. We will rest after the foreign terrorists are eliminated," he said.

Also Wednesday, police said they had arrested a Pakistani identified as Arfan Ali Shah, suspected of masterminding the Oct. 6 car bomb blast at a gathering of Islamic radicals in the city of Multan that killed 42 people. The motive for that attack was believed to be sectarian rivalries within Pakistan.
Posted by: Gleath Fleash1399 || 10/20/2004 1:01:52 PM || Comments || Link || E-Mail|| [284 views] Top|| File under:
Iraq-Jordan
British act as bait in war with Mahdi
THEY called it "Spectre baiting". Sergeant Craig Brodie, 33, sensed his men's nervousness in the grim little joke as their Warrior armoured vehicle crawled down a darkened street in the southern Iraqi city of Amara. They were keyed up for action and concentrating for all they were worth.

Lurking in the shadows ahead was a group of rebel gunmen from the Mahdi army of Moqtada al-Sadr, the radical Shi'ite cleric. Brodie's job was to lure them into the open so an AC-130 Spectre gunship overhead could destroy them with its cannons and howitzers.

The rebels would show themselves only if they were attacking the British Warrior, so it was no surprise to Brodie that the atmosphere in the vehicle was tense.

By contrast, the American voice in his earphones could not have been cooler. "Steel rain on call," drawled the controller of the US special forces gunship circling in the starry night sky and waiting for the moment to strike.

There was a pause as the Warrior edged forward. Then the controller, codenamed Basher 75, came back on the radio. Six to eight armed men had been spotted with the Spectre's night vision equipment. They were preparing to ambush.

"Any foxhounds out?" asked the controller, checking that there were no dismounted soldiers who needed to get back inside Brodie's vehicle fast.

It was just as well the answer was negative. The Mahdi militiamen were now less than 100 yards away and the Spectre was about to swing into action.

Colonel Matt Maer, of the Princess of Wales's Royal Regiment (PWRR), had given special written authorisation for the Spectre to open fire even if his own troops were within the potential blast area. This was to be the first such "danger close" engagement signed off by a British commander since the Korean war.

Brodie locked down his hatch and stared through his night-sights at the Mahdi militiamen. "We were in so close we watched them laughing and joking," he recalled. "Basher then announced, 'Rounds on the way,' and at the same time I engaged with my cannon.

"The strike was an awesome sight. There was no flame, just a big puff and then hot metal shrapnel flying in all directions. In three or four seconds the smoke cleared and there was nothing there at all. The militia had been vaporised."

The battle that began that night — August 10 — was codenamed Operation Hammersmith and became the biggest fought by British troops since the invasion of Iraq last year. More than 100 engagements would follow in 48 hours.

Rest of 3 page article at link.
Posted by: ed || 10/20/2004 6:10:54 AM || Comments || Link || E-Mail|| [235 views] Top|| File under:
Bigley escape plotters executed
Hat tip Jihad Watch
UP TO 20 people suspected of taking part in an operation to free the British hostage Ken Bigley have been murdered in a purge of the terrorist group headed by Iraq's most wanted man, Abu Musab al-Zarqawi, it was claimed yesterday.


Oooh! Purge! I like purges!

A senior Iraqi resistance source in al-Zarqawi's stronghold of Falluja said two Syrian guards had helped the 62-year-old Liverpool-born engineer to escape after he was held at a mosque on the edge of the city. Their car was halted for routine checks by insurgents with links to al-Zarqawi's Tawhid and Jihad group before they could reach the safety of an area under American control. According to the resistance source the Iraqis recognised Bigley, who was disguised in Arab dress. Al-Zarqawi is said to have been incensed that his group had been compromised and ordered the insurgents to behead Bigley.


"Awright! That does it! Off with his head!"

Instructions were given that the murder should be filmed and presented to resemble as closely as possible the beheadings of Bigley's American companions, Eugene Armstrong and Jack Hensley, who had been abducted with him in Baghdad three weeks earlier. The Syrian guards were handed over to senior Tawhid and Jihad members for further interrogation and were killed later, along with as many as 18 suspected collaborators. The details emerged a week after a Saudi described as a spokesman for Tawhid and Jihad claimed the guards had received a large sum of money from British intelligence. A western military intelligence source said MI6 had paid a network of local Iraqis for information in the hunt for Bigley, but insisted that the principal aim had been to kill or capture al-Zarqawi. Intelligence specialists flew out to Baghdad to assist in the search for Bigley, the source said. But the four or five raids they helped organise on "safe houses" all proved fruitless.


They gave it a try, and it beats hell out of paying ransom...

The source said the coalition remained confident that the Jordanian-born al-Zarqawi's reign of terror would eventually be halted. "It's only when the Iraqis themselves tire of al-Zarqawi that he will be found," he added. Much of the secret information-gathering work against al-Zarqawi is being co-ordinated by the Iraq Survey Group, whose intelligence experts were originally focused on the vain search for weapons of mass destruction. The group is using agents seconded from the CIA and MI6, while the main force on the ground involved in raids on militant hideouts is the US 10th Mountain Division.
Posted by: ed || 10/20/2004 6:05:15 AM || Comments || Link || E-Mail|| [235 views] Top|| File under:
Google 'saved' Australian hostage
An Australian journalist kidnapped in Iraq was freed after his captors checked the popular internet search engine Google to confirm his identity. John Martinkus was seized in Baghdad on Saturday, the first Australian held hostage in Iraq since the US-led invasion. But his captors agreed to release him after they were convinced he was not working for the CIA or a US contractor. He was reported to be making his way home to Australia on Tuesday. His executive producer at Australia's SBS network, Mike Carey, said Google probably saved freelance journalist Martinkus. "They Googled him and then went onto a web site - either his own or his book publisher's web site, I don't know which one - and saw that he was who he was, and that was instrumental in letting him go, I think, or swinging their decision," he told AP news agency.

Martinkus told the Australian Broadcasting Corporation that he was snatched at gunpoint from outside a hotel close to Australia's embassy in Baghdad by Sunni Muslims, and that they had threatened to kill him. "I told them what I was doing (and that) I wasn't armed," he said. Asked how he coped, he said: "I just kept talking."
Posted by: .com || 10/20/2004 3:45:51 AM || Comments || Link || E-Mail|| [243 views] Top|| File under:
Afghanistan/South Asia
Pakistan bans zakat to jihadi outfits
Pakistan government has directed the provincial governments to take special measures for curbing the collection of Zakat, Fitrana and other kind of donations (religious donations) by any proscribed or Jehadi outfit during the fasting month of Ramazan, according to a report here on Tuesday. The News cited sources in the Interior Ministry as saying that all the law-enforcement and intelligence agencies had been directed to keep an eye on the activities of those workers of proscribed and Jehadi organisations who were on government's watch list to ensure that they would not involve in any kind of donation collection activity. The sources said special instruction were issued to the provinces not to allow Millat-e-Islamia Pakistan (erstwhile Sipah-e-Sahaba), Islami Tehirk Pakistan (erstwhile Tehrik-e-Jaffria), Khuddamul Islam (erstwhile Jaish-e-Muhammad), Jamaatul Furqaan and others banned outfits to collect donations during Ramazan and on the occasion of Eid-ul-Fitr.

Furthermore, the sources said, the provincial governments have also been advised to direct district and city governments to issue permission to known welfare organisations for collection of Zakat, Fitrana and other donations after thoroughly reviewing their applications. Local governments were directed to keep in touch with the provincial Home departments before issuance of any such permission. The sources said if any of the known charities tried to collect donation claiming they are helping Mujahideen in held Kashmir or elsewhere, the government would immediately take action against it, which might include a ban on its activities and freezing of its bank accounts. "We will take strict action against any individual or party, which would collect Zakat, Fitrana or other kind of donations in the name of Jihad or for any of the proscribe party," said a senior Interior Ministry official, requesting not to be named.
Continued on Page 49
Posted by: Dan Darling || 10/20/2004 1:57:28 AM || Comments || Link || E-Mail|| [260 views] Top|| File under:
Israel-Palestine
Al-Qaeda threatens further attacks on Israel
The al-Qaida affiliated terrorist organization that claimed responsibility for the series of brutal attacks two weeks ago in Sinai published a threatening message promising to continue attacks against Israel and Israeli interests. "Message to the damned [Prime Minister Ariel] Sharon and [Defense Minister Shaul] Mofaz: We have prepared for you an army of martyrs and we will not rest until you reach the depths of hell," the message reads. "We promise the masses of the Islamic nation to continue the Jihad until we destroy the Zionist enemy," Channel 1 TV quoted the message.
Posted by: Dan Darling || 10/20/2004 1:48:59 AM || Comments || Link || E-Mail|| [241 views] Top|| File under:
Iraq-Jordan
al-Tawhid merges with al-Qaeda
Tawhid and Jihad, the Iraqi militant group of terror mastermind Abu Musab al-Zarqawi, apparently has changed its name two days after announcing its merger with Osama bin Laden's al-Qaeda organization. An Internet statement released Tuesday under the purported new name, al-Qaeda of Jihad in the Land of Two Rivers, claimed responsibility for an attack on a U.S. military convoy west of the Iraqi city of Fallujah the same day. The two rivers in the new name refers to the Euphrates and Tigris rivers in Iraq.

Witnesses in Habaniyah, west of the insurgent stronghold of Fallujah, reported seeing three American Humvees burning, but the U.S. military didn't comment on the alleged attack. "A lion from the martyrdom brigades ... plowed into an American convoy that had entered Habaniyah," said the statement. The authenticity of the statement could not be independently verified. "The brother, God accept him, managed to destroy five Hummer vehicles and all those inside," the statement added. The claim was posted under the new name by Abu Maysara al-Iraqi, a pseudonym that al-Zarqawi's Tawhid and Jihad group had said was its legitimate source of information. The statement, written in similar language to previous Tawhid and Jihad statements, also was posted on a Web site known as a clearing house for Islamic militants.
Posted by: Dan Darling || 10/20/2004 1:35:28 AM || Comments || Link || E-Mail|| [241 views] Top|| File under:
Afghanistan/South Asia
3 Pakistani soldiers killed near the Afghan border
Three Pakistani soldiers were killed when suspected Al-Qaeda linked militants attacked an Army convoy in South Waziristan, bordering Afghanistan. The convoy came under attack Raghzay locality, where the military launched a major operation to capture a militant who kidnapped two Chinese engineers last week, sources said. Reports from Wana, the headquarters of South Waziristan said the military is using heavy weapons including artillery to hit the suspected hideouts of Abdullah Mehsud, whose men had had held two Chinese hostages, one of whom died during a rescue bid. Security Chief of tribal region Mehmood Shah said yesterday that the security forces have identified location of Abdullah Mehsud, who according to him is 'rapidly shifting positions'.


"Get 'im!"
"He won't hold still, sahib!"

The visiting Chinese vice foreign ministar Du Dwei yesterday asked Pakistan to ensure the safety of Chinese citizens in the country.


"Did I mention how large our army is?"
"Ummm... Yes. You did. Twice."

Mehsud was freed in March after 25 months in US custody in Guantanamo Bay in Cuba. He had refused to hand over the Chinese until safe passage had been granted for his men.
Posted by: Dan Darling || 10/20/2004 1:30:08 AM || Comments || Link || E-Mail|| [240 views] Top|| File under:
Israel-Palestine
Gun-battles erupt between rival Palestinian groups
At least six Palestinians were wounded, one seriously, in a gun battle that erupted between rival Palestinian Authority security forces in Gaza City on Monday. In a separate incident in the northern Gaza Strip, a Hamas activist was killed during an armed clash with members of Islamic Jihad. Eyewitnesses said the Gaza City clashes started around noon, when members of the Preventive Security Service affiliated with former security minister Muhammad Dahlan opened fire on a number of security officers from Military Intelligence, headed by Gen. Musa Arafat. The confrontation began when Preventive Security personnel tried to arrest Muhammad Abu Jarrar, a top Military Intelligence officer, at his home. Jarrar and some members of his family opened fire at the force, seriously wounding Tamer Daghmash.

In the evening, the clashes spread to other parts of Gaza City, with both sides using hand grenades and assault rifles. Daghmash's friends attacked Military Intelligence headquarters, wounding two officers. In retaliation, scores of Military Intelligence officers attacked the Preventive Security headquarters. The tension started on Saturday, when Arafat's security officers kidnapped a member of the Preventive Security in response to the abduction of one of their men a few days earlier. The two kidnapped men complained that they had been tortured. The armed clashes ended on Tuesday morning, following the intervention of senior Fatah officials. Tensions have been running high between the two security services since the appointment of Arafat as overall commander of the PA security forces in the Gaza Strip last July. Dahlan's supporters have launched a series of attacks on Arafat's men and offices in different parts of the Gaza Strip. Earlier this month, Arafat narrowly escaped an assassination attempt when a car bomb was detonated near his convoy. No group claimed responsibility, although many Palestinians believe that Dahlan's supporters were behind it.

In other scenes of lawlessness in the West Bank, gunmen belonging to the Aksa Martyrs Brigades closed down the offices of the Palestinian Legislative Council and PA Tax Authority in Jenin. They entered the offices and ordered all workers to leave within 10 minutes before closing them indefinitely. Zakariya Zubeidi, commander of the Aksa Martyrs Brigades in Jenin, said the move was to protest against the failure of the PA to pay salaries to the families of Palestinians killed in the violence. "The Palestinian parliament has approved a series of laws that harm the monthly fees allocated for the victims of the intifada and the families of the martyrs," he said. "This is at a time when senior PA officials are wasting public funds and spending money on themselves." He also accused the tax department of deducting almost half of the payments sent to the families.
Posted by: Anonymous6092 || 10/20/2004 9:00:59 PM || Comments || Link || E-Mail|| [232 views] Top|| File under:
Iraq-Jordan
CARE Halts Iraq Operation After Abduction
CARE International has suspended its operations in Iraq following the kidnapping of its director there, the head of the aid agency's Australian arm said Wednesday. "Our staff are not operating currently there, they're certainly not working there now in light of the current situation," Robert Glasser told Australian Broadcasting Corp. radio Wednesday. Hassan, who holds British, Irish and Iraqi citizenship and is married to an Iraqi, is among the most widely known humanitarian officials in the Middle East. She is also the most high-profile figure to fall victim to a wave of kidnappings sweeping Iraq in recent months. The Arab television station Al-Jazeera broadcast a brief video on Tuesday showing Hassan, wearing a white blouse and appearing tense, sitting in a room with bare white walls. An editor at the station, based in Qatar, said the tape contained no audio. It did not identify what group was holding her and contained no demand for her release. Hassan, who is in her early 60s, was kidnapped early Tuesday while being driven from her home to CARE's office in a western neighborhood of the capital, a CARE employee said. The employee said the group did not employ armed guards. The organization would not evacuate its staff because of the kidnapping, Glasser said.
Posted by: Fred || 10/20/2004 9:55:03 PM || Comments || Link || E-Mail|| [251 views] Top|| File under:
Al-Zarqawi's Group in Iraq Changes Name
Tawhid and Jihad, the Iraqi militant group of terror mastermind Abu Musab al-Zarqawi, apparently has changed its name two days after announcing its merger with Osama bin Laden's al-Qaida organization. An Internet statement released Tuesday under the purported new name, al-Qaida of Jihad in the Land of Two Rivers, claimed responsibility for an attack on a U.S. military convoy west of the Iraqi city of Fallujah the same day. The two rivers in the new name refers to the Euphrates and Tigris rivers in Iraq.

I see they kept the "jihad" but ditched the "unity" (tawhid). Wonder who their marketing consultant was for this name change. Did they do any focus group testing?

Kinda dumb to have "unity" in the name of a jihadi terrorist group, isn't it?

Witnesses in Habaniyah, west of the insurgent stronghold of Fallujah, reported seeing three American Humvees burning, but the U.S. military didn't comment on the alleged attack. "A lion from the martyrdom brigades ... plowed into an American convoy that had entered Habaniyah," said the statement. The authenticity of the statement could not be independently verified. "The brother, God accept him, managed to destroy five Hummer vehicles and all those inside," the statement added. The claim was posted under the new name by Abu Maysara al-Iraqi, a pseudonym that al-Zarqawi's Tawhid and Jihad group had said was its legitimate source of information. The statement, written in similar language to previous Tawhid and Jihad statements, also was posted on a Web site known as a clearing house for Islamic militants. Al-Zarqawi's group declared allegiance to bin Laden, citing the need for unity against "the enemies of Islam," in an Internet statement posted Sunday. That statement also could not be verified. The group has claimed responsibility for numerous attacks on American troops, Iraqi security personnel and the kidnapping and beheading of several foreigners.
Posted by: Fred || 10/20/2004 9:58:36 PM || Comments || Link || E-Mail|| [234 views] Top|| File under:
Who's in the News
92
[untagged]
Bookmark
E-Mail Me
The Classics
The O Club
Rantburg Store
The Bloids
The Never-ending Story
Thugburg
Gulf War I
The Way We Were
Bio
Merry-Go-Blog
Hair Through the Ages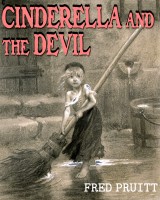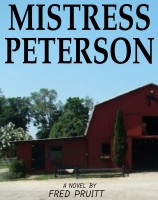 On Sale now!


A multi-volume chronology and reference guide set detailing three years of the Mexican Drug War between 2010 and 2012.

Rantburg.com and borderlandbeat.com correspondent and author Chris Covert presents his first non-fiction work detailing the drug and gang related violence in Mexico.

Chris gives us Mexican press dispatches of drug and gang war violence over three years, presented in a multi volume set intended to chronicle the death, violence and mayhem which has dominated Mexico for six years.
Click here for more information


Meet the Mods
In no particular order...


Steve White
Seafarious
Pappy
lotp
Scooter McGruder
john frum
tu3031
badanov
sherry
ryuge
GolfBravoUSMC
Bright Pebbles
trailing wife
Gloria
Fred
Besoeker
Glenmore
Frank G
3dc
Skidmark
Alaska Paul



Better than the average link...



Rantburg was assembled from recycled algorithms in the United States of America. No trees were destroyed in the production of this weblog. We did hurt some, though. Sorry.
3.83.192.109