Afghanistan
Afghan violence claims another 23 lives
A suicide attack near a German diplomatic convoy in Afghanistan's capital Kabul left three Afghan civilians dead Sunday as 20 other people, most of them insurgents, were reported killed in other unrest. There was no immediate claim of responsibility for the bombing, the second in Kabul in three days, but similar ones have been claimed by Taliban-led militants waging an insurgency.

A German Foreign Ministry spokesman in Berlin said a vehicle belonging to its embassy in Kabul had been targeted. "The sole occupant of the vehicle, an Afghan employee of the embassy, was [wounded]," the spokesman said. President Hamid Karzai's office said three civilians had been killed and six wounded in the blast, which he described as a "barbaric terrorist action."

The attacker was on foot when he blew himself up in front of a boys' high school and about 200 meters from Parliament, police said. At least one of the dead was a municipal worker who had been cleaning the road, another worker named Waheedullah told AFP. "I was standing here at the corner when I heard a big explosion," he said. "I went to the main road and saw one of our friends lying on roadside, covered in blood, near his wheelbarrow. His belly was badly wounded and was open. I saw another civilian dead nearby and I saw two civilians wounded," he said.
Continued on Page 49
Posted by: Fred || 12/01/2008 00:00 || Comments || Link || E-Mail|| [286 views] Top|| File under: Taliban
Africa Horn
Somalia arrests 5 for kidnapping Western journalists
Somali security forces have arrested five men for the kidnapping this week of two European journalists who are being held in the hills east of Bosasso, the local governor said on Sunday.

Gunmen seized the British reporter and Spanish photographer on Wednesday in the latest attack on foreigners working in the lawless Horn of Africa nation. Bosasso is the main port in semi-autonomous Puntland region.

"After investigation we have arrested five men who worked with those who kidnapped the two foreign journalists," governor Muse Gelle Yusuf. "We have sent troops to save them."

Foreign correspondents generally stay out of Somalia, leaving reporting on the ground to local journalists. But a few do still go in, usually hiring local militiamen to protect them.
Posted by: Fred || 12/01/2008 00:00 || Comments || Link || E-Mail|| [250 views] Top|| File under:
Africa Subsaharan
Nigeria's Muslim-Christian clashes kill hundreds
Sporadic bursts of gunfire rattled the central Nigerian city of Jos on Sunday as the security forces tried to prevent more clashes between Muslim and Christian gangs in which hundreds of people have been killed.

"More than 200 people have been killed in two days of clashes between Christians and Muslims in central Nigeria," the Red Cross said on Saturday describing the situation as the worst unrest in the country for years.

The army sent reinforcements to enforce a 24-hour curfew on the city of Jos, which lies at the crossroads of Nigeria's Muslim north and Christian south, after rival gangs burned churches and mosques.

Hundreds of victims
"I counted 218 dead bodies at Masalaci Jummaa (mosque). There are many other bodies in the streets," a Red Cross official who asked not to be named told Reuters.

That death toll did not include hospital figures, victims already buried, or those taken to other places of worship, meaning the final count could be much higher, officials said.

"So far about 400 bodies have been brought to the mosque following the outbreak of violence," the worst sectarian riots since President Umaru Yar'Adua took office last year, Khaled Abubakar, the imam of the central mosque in Jos, told AFP. "Families are coming to identify and claim the bodies, while those that cannot be identified or nobody claims them will be interred by the mosque," Abubakar said.
Posted by: Fred || 12/01/2008 00:00 || Comments || Link || E-Mail|| [264 views] Top|| File under: Global Jihad
Bangladesh
Mufti Hannan, 13 other Huji men charged
Over seven and a half years after the Ramna Batamul blast, the Criminal Investigation Department (CID) yesterday pressed charges against 14 operatives of banned Islamist outfit Harkatul Jihad Al Islami (Huji) in two cases filed for the carnage.

CID Inspector Abu Hena Mohammad Yusuf, investigation officer (IO) in both cases, submitted the charge sheets before the Chief Metropolitan Magistrate's Court in Dhaka.

The bloodbath that took place during Pahela Baishakh celebrations on April 14, 2001 left 10 people dead and scores injured.

Of the cases filed with Ramna Police Station, one was for murder and the other for possession and use of explosive substances. At a press briefing following the submission of charge sheets, CID chief Additional Inspector General Mohammad Javed Patwari said some 22 Huji members were directly involved in the blast. But charges have been pressed against 14 as addresses of the remaining eight were not found. A supplementary charge sheet, he added, would be submitted against the eight after getting their full addresses.

The charge-sheeted accused are Mufti Abdul Hannan Munshi alias Abul Kalam, Arif Hasan Suman alias Abdur Razzak, Moulana Akbar Hossain alias Helaluddin, Shahadat Ullah alias Jewel, Moulana Abu Taher, Moulana Abdur Rauf, Moulana Mohammad Tajuddin, Moulana Abdul Hannan Sabbir, Moulana Shawkat Osman alias Sheikh Farid, Hafez Jahangir Alam Badar, Moulana Abu Bakar alias Selim Hawlader, Mufti Shafiqur Rahman, Moulana Yahiya and Mufti Abdul Hye.

Of them, Hannan, Suman, Akbar, Jewel, Abu Taher and Rauf are behind bars and the others are still at large.

CID sources said the six Huji detainees stand accused in some other blast cases as well. Akbar, Mufti Hannan and Jewel have confessed to a court their involvement in the attacks including the August 21 grenade blasts on an Awami League rally.

The additional inspector general said the Huji members had planned the attack at their headquarters and Saat Gambuz Mosque, both located in the city's Mohammadpur area.

Suman, Jewel, Johnny and Sujan carried the bombs to Ramna Park that day. Posing as decorators, they entered through the gate adjacent to the National Tennis Complex at around 4:00am. Johnny detonated the bomb by remote control.

The CID chief said Ramna Batamul, where people pour in to celebrate the Bengali New Year, had been chosen as the target because the Huji considers Pahela Boishakh revels anti-Islamic.

The bombs were supplied by Moulana Tajuddin. Former deputy minister and BNP leader Abdus Salam Pintu's younger brother, he also supplied grenades for the August 21 grenade attack.
Posted by: Fred || 12/01/2008 00:00 || Comments || Link || E-Mail|| [293 views] Top|| File under: HUJI
Caucasus/Russia/Central Asia
Gunmen kill 4 people in south Russia
Gunmen killed three policemen and a passerby in Dagestan in southern Russia on Sunday, news agencies said, a region where increased violence could destabilize the whole country.

The attackers fired at a police checkpoint in Dagestan's capital Makhachkala at around 8.40 p.m. (1740 GMT) before fleeing. The policemen returned fired and killed one of the attackers, a police source told RIA Novosti news agency.

Over the last two years violence has spread across the north Caucasus from Chechnya, where Russian forces have fought two wars against rebels since 1994.

Bomb attacks and shootouts occur almost daily in Dagestan but a death toll of three policemen, one pedestrian and one of the attackers is higher than usual. In October, five policemen was killed and another nine were wounded in an attack.

A mixture of economic frustration and heavy-handed police tactics make Dagestan a fertile recruitment ground for radical Islamists looking for disenchanted young men, analysts have said.

This week Russian security forces said that intensifying violence in the region could destabilize the entire country.
Posted by: Fred || 12/01/2008 00:00 || Comments || Link || E-Mail|| [271 views] Top|| File under: Chechen Republic of Ichkeria
India-Pakistan
Pak Army Offical: Baitullah Mehsud, Fazlullah are Patriots!
SLAMABAD: All main militant groups fighting in Fata, from South Waziristan to Bajaur and from Mohmand to the Khyber Agency, have contacted the government through different sources after the Mumbai bombings and have offered a ceasefire if the Pakistan Army also stops its operations.

And as a positive sign that this ceasefire offer may be accepted, the Pakistan Army has, as a first step, declared before the media some notorious militant commanders, including Baitullah Mehsud and Maulvi Fazlullah, as "patriotic" Pakistanis.

These two militant commanders are fighting the Army for the last four years and have invariably been accused of terrorism against Pakistan but the aftermath of the Mumbai carnage has suddenly turned terrorists into patriots.

A top security official told a group of senior journalists on Saturday: "We have no big issues with the militants in Fata. We have only some misunderstandings with Baitullah Mehsud and Fazlullah. These misunderstandings could be removed through dialogue."

The Indian allegations against Pakistan have suddenly forced the military establishment in Pakistan to finally accept that they are not fighting an American war inside the Pakistani territory.

On another level, the parliamentary leader of the 12 Fata members in the National Assembly, Munir Orakzai, has expressed optimism in this regard, saying: "I see a bright ray of peace in the tribal areas and if we come out of the American pressure, I can guarantee that there will be peace in the tribal areas in a few days and we will be ready to fight against India on the eastern border along with the Pakistan Army."

The change in the attitude of the Pakistani military establishment is remarkable. Thanks to India, the security officials, who used to criticise the Pakistani media, are now praising its role in the recent days, saying: "You have proven that you are patriotic Pakistanis."

Last year, the same officials were part of a decision to impose a ban on many Pakistani TV channels because of their alleged anti-state behaviour. Meanwhile, Army Chief Gen Ashfaq Parvez Kayani has made it clear to President Asif Ali Zardari and Prime Minister Yousuf Raza Gilani that if India escalates tensions, then Pakistan has to move its troops from the tribal areas to the eastern borders and it would not be possible to continue the war against terrorism.

Top military officials conveyed the same message to the media representatives on Saturday. It was learnt that Washington and London were very concerned over the rise of tension between the two nuclear powers.

The Pakistan Army officials have been describing 48 hours as very important. These sources claimed on Sunday that the situation was now stabilising. A very responsible government official in Islamabad told this scribe on Sunday that nothing would happen in the next 24 hours. Some late night telephone calls made from Washington and London helped to cool down the temperature in New Delhi and Islamabad.

Despite the assurances made by President Asif Zardari on sending a director of ISI to India for helping the Mumbai carnage investigations, it has also been decided by Islamabad that no ISI official will visit India, at least, in the next one week.

On the domestic level, thanks to the uncalled for Indian allegations, some ministers of the Yousuf Raza Gilani cabinet got an opportunity to criticise their prime minister on his face for giving an assurance to India that the ISI chief will go to New Delhi without consulting even his cabinet colleagues.
....
Posted by: 3dc || 12/01/2008 01:34 || Comments || Link || E-Mail|| [637 views] Top|| File under:
Taliban kill 'US spy' in North Waziristan, says official
The Taliban hanged and shot dead an Afghan man in North Waziristan Agency, accusing him of spying for the United States, an official said on Sunday. The body of Ajab Khan was found in the agency on Sunday, a local administration official told AFP. Khan's body had bullet wounds and there was a rope tied around his neck, indicating he was hanged and later shot, the official said. A note found with Khan's body said he was killed because he was spying for US forces. The Taliban have killed several people, accusing them of spying on their activities on behalf of the Pakistani government and US forces operating across the border in Afghanistan.
Posted by: Fred || 12/01/2008 00:00 || Comments || Link || E-Mail|| [260 views] Top|| File under: TTP
At least 13 dead in Pakistani festivities
At least 13 people were killed and more than 70 injured when activists from rival political parties clashed in Pakistan's largest city Karachi, officials said Sunday. Troops were authorized to use guns to quell the violence as members of the ruling coalition party Muttahida Qaumi Movement (MQM) clashed with the Pashtun nationalist Awami National Party.
Posted by: Fred || 12/01/2008 00:00 || Comments || Link || E-Mail|| [271 views] Top|| File under:
3 police, 3 militants killed in Bannu
Unidentified gunmen have ambushed a police checkpoint in Pakistan's the northwestern town of Bannu killing three security personnel.

Police fired back, killing three militants and injuring another 12, a local official said, adding that the body of another suspected militant was found on the road connecting Bannu to Miram Shah town, A Press TV correspondent reported Sunday.

Pakistan's remote tribal regions on the troubled border with Afghanistan are widely seen as a safe haven for pro-Taliban and al-Qaeda militants.

Meanwhile, the army continued the hunt for militants in the federally administered tribal area, with gunships pounding Nawagai, Chaharmang, Chamakund, Chinat and Thesil Mamoon sub-divisions.

Pakistan's military launched an all-out offensive in Bajaur in August, in an attempt to clear the area of militants, mostly Taliban supporters who fled Afghanistan after the 2001 US-led invasion of the country.

Posted by: Fred || 12/01/2008 00:00 || Comments || Link || E-Mail|| [282 views] Top|| File under: TTP
News channel put our lives at risk: UK couple
LONDON: A British couple caught in the Mumbai terror attacks have complained that a news channel had put their lives at risk by broadcasting their location in the Taj Mahal Hotel.

Lynne and Kenneth Shaw, who live in South Wales, said that terrorists were listening in on the media to pinpoint Western victims. Lynne claimed that CNN had broadcast details of where they were at the hotel. She has appealed to the media to be careful with the information it broadcasts because safety could be compromised and lives could be lost. The couple returned to Heathrow on Saturday.

Lynne was forced to hide under a table as terrorists stormed the hotel. She and her husband were later rescued by Gurkhas and taken to the Australian embassy for safety.

The couple was at the end of a month-long visit to India and was staying in Mumbai for a few days before heading back to the UK. "We have been asked by the British terror police not to talk to the press. But the reason I would not want to talk to anyone is because our safety was actually compromised by CNN, which broadcast where we were," Lynee said.

"The terrorists were watching CNN and they came down from where they were in a lift after hearing about us on TV. For that reason, I would appeal to the media to be very careful about what they broadcast." However, a CNN spokesman said: "CNN has received no complaint from any individual regarding our coverage and their safety. We take such matters very seriously."
Posted by: john frum || 12/01/2008 00:00 || Comments || Link || E-Mail|| [384 views] Top|| File under:
Iraq
15 arrested in Baghdad in 24 hrs
Aswat al-Iraq: Iraqi security forces have arrested 15 persons in different parts of Baghdad throughout the past 24 hours, a spokesperson for the Baghdad Operation Command (BOC) said on Sunday. "Security personnel captured 14 wanted persons and one suspect, and defused 32 explosive charges during operations in different parts of the capital Baghdad," Maj. Gen. Qassem Ata told Aswat al-Iraq. "Two security personnel were wounded during the operations," Ata noted.


Pretty quiet day. Wossamotta? Holy men on vacation?



Posted by: Fred || 12/01/2008 00:00 || Comments || Link || E-Mail|| [266 views] Top|| File under: Iraqi Insurgency
No U.S. soldier killed in Anbar — U.S. spokesperson
An official spokesperson for the U.S. forces on Sunday denied that a U.S. soldier was killed by the so-called 'Jabhat al-Jihad wal Tawheed'. "U.S. forces were not subjected to armed operations in Anbar that resulted in killing a U.S. soldier," al-Meqdad Jibreel told Aswat al-Iraq. "No Hummer vehicle was destroyed and no Multi National Force (MNF) bases were bombarded in Baghdad or Mosul," he added. "What has been said about such incidents is incorrect," he noted.


"Sorry. You must have murdered somebody else."
Posted by: Fred || 12/01/2008 00:00 || Comments || Link || E-Mail|| [270 views] Top|| File under: al-Qaeda in Iraq
Israel-Palestine-Jordan
Qassam strikes residential area in central Sderot
A Qassam rocket fired by militants in the Gaza Strip struck a square in the center of the southern town of Sderot on Sunday. No injuries or damage were reported in the attack.


Say! How's that fragile ceasefire holding up for yez?
Posted by: Fred || 12/01/2008 00:00 || Comments || Link || E-Mail|| [274 views] Top|| File under: Hamas
Southeast Asia
34 Thai anti-gov't protestors injured in grenade explosion
(Xinhua) -- Some 34 Thai anti-government protestors at Government House were injured in a grenade explosion here early on Sunday, local TV reports said.

News reports said the grenade landed near the prime minister's offices, which have been occupied by protestors led by the People's Alliance for Democracy (PAD) since August. The blast occurred near at Government House where thousands of PAD supporters, who are demanding Prime Minister Somchai Wongsawatto step down, were holding a rally.

PAD leader Suriyasai Katasila told Channel 3 that he had come down from the stage about 30 minutes before the grenade dropped into a crowded area. The injured protestors were rushed to nearby hospitals, TV reports said. He accused pro-government supporters of launching the attack. The explosion came hours after anti-government demonstrators forced police to abandon a checkpoint at the main Suvarnabhumi airport.

In the latest clash with protestors, about 150 riot police left their checkpoint near Suvarnabhumi International Airport on Saturday night after were attacked by PAD supports armed with iron rods. The closures of Suvarnabhumi International Airport and Don Mueang domestic airport have trapped some 100,000 passengers.

The total number of the affected travelers could hit 300,000 as airport takeover continues, Tourism and Sports Minister Weerasak Kowsurat said.

The government said tourist industry was suffering and the number of visitors to Thailand could fall by half next year.

PAD supporters are seeking to topple the government, which they accuse the government of being on behalf of ousted and exiled Prime Minister Thaksin Shinawatra.

The situation in Bangkok was tense in Bangkok, especially at the two airports seized by anti-government protesters, after the government declared a state of emergency at the airports on Friday.

Meanwhile, Prime Minister Somchai is now in the northern province Chiang Mai, which he made it a temporary government seat after returning from an APEC meeting. Deputy Government Spokeswoman Suparat Nakboonnam earlier said that Somchai has no schedule to return to Bangkok in the near future. She said Somchai decided to remain in Chiang Mai for security concern due to uncertainties related to the moves of the armed forces, and his moves would be kept secret.

In a related development, Thailand is considering to postpone the Association of Southeast Asian Nations (ASEAN) summit due to the political turmoil in the country, according to Thai Foreign Minister Sompong Amornwiwat. Leaders of 10 ASEAN countries plus those of China, Japan and South Korea, are scheduled to meet in Chiang Mai between Dec. 14 to 18. The summit was initially planned to be held in Bangkok, but the government decided to move to Chiang Mai because of the protestors.
Posted by: Fred || 12/01/2008 00:00 || Comments || Link || E-Mail|| [262 views] Top|| File under:
Sri Lanka
Sri Lankan helicopters bomb rebels trying to block attack
Sri Lankan air force helicopters on Sunday bombed Tamil Tiger rebels who were trying to block troops from capturing their de facto capital, the government said. The Defence Ministry said in a statement that the helicopters attacked rebel positions in Murikandy village, south of the rebel headquarters, Kilinochchi. It did not give casualty details.

Meanwhile, the military said it recovered the bodies of four rebels believed to have been killed in fighting Saturday in Otiyamalai village in the northeastern Mullaitivu district. Soldiers took control of the village after the clash.

Advance resumed: Sri Lankan security forces have resumed their offensive to capture the political capital of Tamil Tiger rebels after heavy monsoon rains began subsiding, the Defence Ministry said Sunday. "The air sorties were made in support of the advancing 57th division infantry battalions," the ministry said.

Flooding had stalled the military push on Kilinochchi and also left nearly half a million people homeless in the island's north.

Tiger rebels have admitted that their mini-state has shrunk under the ongoing military onslaught but their leader, Velupillai Prabhakaran, has vowed to fight on.
Posted by: Fred || 12/01/2008 00:00 || Comments || Link || E-Mail|| [256 views] Top|| File under:
Who's in the News
60
[untagged]
3
Govt of Pakistan
2
TTP
2
Govt of Iran
2
al-Qaeda in Iraq
2
Lashkar e-Taiba
2
Global Jihad
1
Taliban
1
HUJI
1
Palestinian Authority
1
Hamas
1
Chechen Republic of Ichkeria
1
Iraqi Insurgency
1
Mahdi Army
Bookmark
E-Mail Me
The Classics
The O Club
Rantburg Store
The Bloids
The Never-ending Story
Thugburg
RSS Links
Gulf War I
The Way We Were
Bio
Merry-Go-Blog
Hair Through the Ages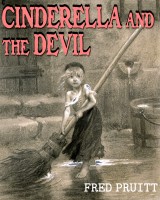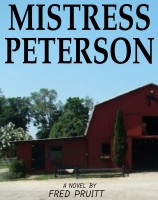 On Sale now!


A multi-volume chronology and reference guide set detailing three years of the Mexican Drug War between 2010 and 2012.

Rantburg.com and borderlandbeat.com correspondent and author Chris Covert presents his first non-fiction work detailing the drug and gang related violence in Mexico.

Chris gives us Mexican press dispatches of drug and gang war violence over three years, presented in a multi volume set intended to chronicle the death, violence and mayhem which has dominated Mexico for six years.
Click here for more information


Meet the Mods
In no particular order...


Steve White
Seafarious
Pappy
lotp
Scooter McGruder
john frum
tu3031
badanov
sherry
ryuge
GolfBravoUSMC
Bright Pebbles
trailing wife
Gloria
Fred
Besoeker
Glenmore
Frank G
3dc
Skidmark
Alaska Paul



Better than the average link...



Rantburg was assembled from recycled algorithms in the United States of America. No trees were destroyed in the production of this weblog. We did hurt some, though. Sorry.
54.242.115.55