Afghanistan
Afghanistan: Suicide boomer targets market in southwest
.(AKI) - A suicide bomber killed at least 10 people, including two policemen, and wounded 27 others in a town in south-western Afghanistan on Monday. The attacker was believed to have targeted a police convoy in a crowded bazaar in the Musa Qala district of Helmand province.

In a separate incident in Ghazni province, Taliban gunmen killed district chief Abdul Rahim Desiwal, while in the northern Baghlan province two Taliban militants were killed while planting a bomb.

Helmand province is one of Afghanistan's most volatile provinces because it is the country's largest opium-producing area, accounting for up to two-thirds of the national crop.


Posted by: Fred || 12/02/2008 00:00 || Comments || Link || E-Mail|| [277 views] Top|| File under: Taliban
Africa Horn
Somali pirate plot to hijack cruise ship foiled
A bid by Somali pirates to hijack a luxury cruise ship was foiled by an international taskforce, officials said on Monday, as ransom negotiations for a Saudi super-tanker stretched into overtime.

A spokesman for the Danish navy, the current lead nation in the NATO taskforce, confirmed the operation had stopped a group of pirates from boarding a civilian vessel which reports said was carrying some 400 passengers and 200 crew.

"The (Danish) navy's tactical command on Sunday led a military operation, dispatching a vessel from the coalition to the aid of a civilian ship threatened by pirates, thereby preventing an act of piracy," Danish navy spokesman Jesper Lynge told AFP. Lynge said it was up to the countries involved to give details of the cruise ship involved.

But according to Danish TV2 News, six to eight armed pirates on two speed boats were observed speeding toward the Nautica, a cruise liner that had set sail from Florida. A French navy warship, alerted by the Danish Navy, scrambled a helicopter to the scene, which sent the pirates fleeing, TV2 News said.
Posted by: Fred || 12/02/2008 00:00 || Comments || Link || E-Mail|| [255 views] Top|| File under: Pirates
Bangladesh
Tales from the Crossfire Gazette
Two more associates of "top criminal" Rozen were killed in an encounter between RAB men and their cohorts at Kadomtoli in the capital city early Monday, four days after the death of the ringleader in the same way.


Rolling up the network, RAB style, just like before ...

The deceased were identified as Babu, 26, and Suman, 25, known as 'killer Suman'.


Now known as 'killed Suman' ...

"Both of them were wanted on twelve systems in a number of criminal cases, including murder and extortion.


So they weren't loved by their mothers ...

They were listed criminal in the city's Jatrabari, Sabujbagh, Shyampur and Kadomtoli areas," a RAB officer said.


We have no idea where those places are, but they pro'ly gave money in the last election ...

Earlier on Nov 26, Rozen and one of his close aides, Bidyut, were killed in crossfire during another encounter with RAB at Shanir Akhra in the city.


Somehow we missed that one ...

Being informed that accomplices of Rozen gathered in Kadomtoli water-purification area to reunite the gang and plan crimes, ...


They meet at a water purification plant? What happened to the secret lair?

... a team of RAB-10 raided the area at about 3:05am to arrest them.


You can guess what happened next ...

"Sensing danger, ...


their spider senses collectively tingled

... the gangsters opened fire on RAB men, ...


Not that they hit anything, including the walls

... forcing them to fire back. During gunfire that lasted 25 minutes, Babu and Suman were caught in the line of fire and died instantly," says a RAB account of the shootout.


[BANG] [thwip] [THUNK!] "Ooooch!" [gurgle] "Rosebud!" [rattle] [twitch]
[BANG] [thwip] [THUNK!] "Ooooch!" [gurgle] "Rosebud!" [rattle] [twitch]

The elite force also recovered two revolvers, one pistol and 203 rounds of bullets from the spot.


No time to plant a shutter gun ...

Both the bodies were sent to Dhaka Medical College Hospital morgue.


"Here's two more for you, Dr. Quincy!"
"Stack 'em in the back with the others, Sam."
Posted by: Steve White || 12/02/2008 00:00 || Comments || Link || E-Mail|| [275 views] Top|| File under:
China-Japan-Koreas
North Korea Restricts Border Traffic
North Korea, one of the world's most shuttered states, pulled the curtains tighter on Monday, drastically cutting South Korean access to a joint industrial complex in the border city of Kaesong.
Posted by: Fred || 12/02/2008 00:00 || Comments || Link || E-Mail|| [276 views] Top|| File under:
India-Pakistan
'How can our .303 rifles fight against AK-47?'
While leaving his Airoli home in suburban Mumbai on Wednesday night, Sudam Aaba Pandarkar, an assistant sub-inspector of the Thane Railway Police, could never have imagined the terrible night that awaited him.

Pandarkar, who is usually on duty in the ladies' compartment in Central Railway trains, reached the Chhattrapati Shivaji Terminus at around 9.50 pm.

Pandarkar initially mistook the sound of gunshots as firecrackers being lit by happy cricket enthusiasts, after India's victory against England [Images] in the fifth one day international that day. The gravity of the situation hit him when he saw the terrorists firing from their automatic rifles.

As he tried to make his way to the place where the terrorists were spraying bullets, he came across a terrorist standing just 15 metres away from him, near platform number 6. Without wasting any time, Pandarkar unlocked his .303 rifle and fired three shots at the terrorist.

Unfortunately, all three bullets missed the target. "When you shoot in such circumstances, it is to kill the target. The terrorist was fortunate that he was not hit by my bullets," he says when asked why he missed the target.

The terrorist fired back and the bullet hit Pandarkar in the chest. When the terrorist ran away, Pandarkar tried to follow him, but couldn't move beyond a few feet. His colleagues rushed to his rescue as he fell down, writhing in pain.

"The bullet narrowly missed his heart and ruptured his left lung. Had the bullet hit him just a few inches lower, it would have completely damaged his heart. He must thank his stars for that," says Dr Ashish Kumar Tiwari, staff physician and spokesperson of Bombay Hospital, who along with Dr D P Vyas, is in charge of all the injured patients.

Pandarkar's wife Parvatibai, who's been with her husband ever since he was hospitalised, stands at his bedside, as her husband talks to television reporters.

Though Pandarkar has no complaints against anybody for his condition, he wonders aloud, "It was.303 versus automatic rifles like AK-47s and AK-46s. Do we stand a chance?"

He also feels that something must be done to upgrade the outdated firearms used by the police, so that the force is better-prepared the next time.
Posted by: john frum || 12/02/2008 16:54 || Comments || Link || E-Mail|| [536 views] Top|| File under:
Mumbai Cops just had 577 rifles, hadn't fired them in 10 yrs
MUMBAI: The state constabulary was grossly unprepared to deal with the worst-ever terror attacks on the metropolis because of an acute shortage of weapons and ammunition.

Official records show that for a force of well over 1.8 lakh, the home department procured a meagre 2,221 weapons — 577 for Mumbai, and 1,644 for the rest of Maharashtra.

''Under the centrally sponsored modernisation programme, we purchased almost all types of weapons, but for a state like Maharashtra, the number of weapons was grossly inadequate ,'' a senior official told TOI on Monday.

In the absence of a firing range and of ammunition for practice, members of the law enforcement agencies have not opened fire in the last ten years. ''I've been in the police force for a long time, but I had no occasion to open fire for practice,'' a senior inspector of police said.

As per the police manual, officials ranking from constable to assistant inspector get rifles with 30 rounds each, and those with the rank of police sub-inspector and above get revolvers, also with 30 rounds each.

Jawans with the State Reserve Police Force are given SLRs or self-loading rifles. In addition, AK-47 rifles have been given to officials posted in areas where there is Naxal activity, while officials on VIP security duty are armed with either revolvers or carbines.

The manual also prescribes mandatory training for all officials, especially shooting practice at the firing range. According to a senior IPS official, the norms prescribed in the manual now exist only on paper because of the acute shortage of ammunition for practice and the non-availability of a firing range.

As per the rules, every district should have a firing range exclusively for the police. But official records indicate that more than half the state's districts have no independent firing range.

''We have constables who have not opened fire even for practice ever since their recruitment,'' the official said.
Posted by: john frum || 12/02/2008 16:30 || Comments || Link || E-Mail|| [312 views] Top|| File under:
WSJ: Mombai Police Home in on Attack Mastermind
A senior police official said that, in all, the names and numbers of five members of the Pakistani group's leadership were contained in a satellite phone left behind by the terrorists on a fishing vessel they hijacked then abandoned before reaching Mumbai. Records from the phone show calls had been made from it to these five men.

Among them: Yusuf Muzammil, head of Lashkar-e-Taiba's terrorism operations against India. The senior Indian police official said he was identified as the mastermind of the attacks by the only terrorist captured alive, Ajmal Kasab, or Qasab. The police official said two of Mr. Muzammil's deputies orchestrated the strikes, according to Mr. Kasab's testimony.


Posted by: Frozen Al || 12/02/2008 15:32 || Comments || Link || E-Mail|| [281 views] Top|| File under:
Bomb Blast In India Kills 2, Wounds 30 On Train
ht to Doubleplusundead


GAUHATI, India (AP) ― A bomb exploded in a train coach in India's insurgency-hit northeast on Tuesday, killing at least two people and injuring another 30, a state government official said.

The explosion occurred shortly after the train arrived at Diphu railroad station, about 200 miles (300 kilometers) south of Gauhati, the capital of Assam state, said District Magistrate M.C. Sahu.

The train was heading from Lumding in central Assam to the eastern commercial hub of Tinsukhia, Sahu said.

While no one immediately claimed responsibility for the attack, an intelligence official said an ethnic insurgent group, Karbi Longri National Liberation Front, fighting for wide autonomy in the state for the past five years was suspected. He spoke on condition of anonymity as he was not speak publicly about the details.

The front is one of the three groups active in the region; the other two groups have reached cease-fire accords with the government.


uh huh
Posted by: Frank G || 12/02/2008 08:37 || Comments || Link || E-Mail|| [274 views] Top|| File under:
No military action against Pakistan says Indian Foreign Minister
New Delhi: India on Tuesday sought to allay fears about an armed conflict with Pakistan, saying military action is not being considered and that it will wait for Islamabad to respond to its demand for action against terror groups and individuals operating out of the neighbouring country.

"What will be done, time will show and you will come to know," External Affairs Minister Pranab Mukherjee told reporters when referred to US President-elect Barack Obama's suggestion that India has a "right to protect" itself.

When asked whether it could mean military action, Mukherjee said "Nobody is talking about military action."

He said India "will await" Pakistan's response to a demarche (protest note) issued to it demanding action against terrorist groups and individuals operating out of that country and handing over of 20 fugitive terrorists.

Pakistan's High Commissioner to India Shahid Malik was summoned by the Ministry of External Affairs yesterday and issued a demarche. "Now, we have in our demarche asked (for) the arrest and handover of those persons who are settled in Pakistan and who are fugitives of Indian law," Mukherjee said on the sidelines of a function to inaugurate the India-Arab Forum.

India had already handed over to Pakistan a list of 20 terrorists, including Lashkar-e-Taiba chief Hafiz Mohammad and Jaish-e-Mohammad chief Masood Azhar besides Dawood Ibrahim, who are based in that country and are suspected to be behind terror attacks in India.

"There are lists of about 20 persons. (These) lists are sometimes altered and this exercise is going on and we have renewed it in our demarche," Mukherjee said.

Investigations into the three-day Mumbai terror strikes have shown that the plan to carry out the attacks was hatched in Pakistan, suspectedly by Lashkar-e-Toiba and the perpetrators of the ghastly act came from Karachi by ships and boats.

Islamabad has been in a denial mode but India says it has hard evidence to show Pakistani link.

Angry at the Mumbai attacks, Prime Minister Manmohan Singh has said that India will not tolerate use of territories by its neighbours for launching attacks in this country and that there will be a "cost" to it.

The US is also building pressure on Pakistan, with Secretary of State Condoleezza Rice saying Islamabad must "follow evidence wherever it leads" and lend "absolute" and "transparent" cooperation to New Delhi in probe into the Mumbai terror strikes.

On the solidarity shown by the world leaders, including the US President-elect, with India in the aftermath of the Mumbai strikes, the External Affairs Minister said: "We appreciate the responses which we have received from all over the world, including Obama."

This article starring:
Dawood Ibrahim
Hafiz Mohammad
Masood Azhar
Posted by: john frum || 12/02/2008 06:24 || Comments || Link || E-Mail|| [375 views] Top|| File under:
Pictured: two year old child's parents killed by 'religion of peace'.
I don't know what to say about this story. Brings tears to my eyes are white hot fury to my heart. Go to the story and see the pictures. Religion of Piece my ass. Until every Iman is condeming this from the rooftops of each and every mosque I'll won't believe that Islam is anything but a religion of Death, destruction and hatred.

H/T: Anti-Itiotarian Rottweiler
What horrors has this two-year-old child seen? And how much does he understand?

His face wracked with sobs as he cries for his mother, tiny Moshe Holtzberg has had a miraculous escape: He was inside the Jewish centre stormed by Islamic militants during last week's Mumbai attacks.

His rabbi father and mother were both murdered by the militants. Moshe was rushed to safety - drenched in blood - after his nanny found him crying by their bodies.

He only turned two this week. Today he attended the emotionally-charged memorial service for his parents at a Mumbai synagogue before being flown to Israel.

Now he is safe in the care of his mother's parents - but what effect the trauma of his horrifying ordeal has had on him remains to be seen.

'I don't know that he can comprehend or that he will remember seeing his parents shot in cold blood,' said Robert Katz, a New York-based fund-raiser for an Israeli orphanage founded by the boy's family.


Read the whole thing.
Posted by: CrazyFool || 12/02/2008 00:40 || Comments || Link || E-Mail|| [272 views] Top|| File under:
Militants could start regional war: Gomez
Pakistan's president Asif Ali Zardari made an urgent appeal to India on Sunday not to punish his country for the terror unleashed on Mumbai last week, warning that militants had the power to precipitate a war in the region, the Financial Times reported on Monday.

As the government in New Delhi faced mounting domestic recriminations after the three-day terrorist rampage in Mumbai, Zardari urged India's Prime Minister Manmohan Singh to resist striking out at his government should investigations show that Pakistani militant groups were responsible for the attacks.

Zardar warned that provocation by rogue "non-state actors" posed the danger of a return to war between the nuclear-armed neighbors. "Even if the militants are linked to Lashkar-e-Taiba, who do you think we are fighting?" asked Zardari in an interview with the Financial Times.


Not Lashkar-e-Taiba, that's for sure ...

"We live in troubled times where non-state actors have taken us to war before, whether it is the case of those who perpetrated the 9/11 attacks on the United States or contributed to the escalation of the situation in Iraq," said Zardari. "Now, events in Mumbai tell us that there are ongoing efforts to carry out copycat attacks by militants. We must all stand together to fight out this menace."

The Mumbai assaults that killed 195 people bore the hallmarks of Lashkar-e-Taiba, a Pakistan-based group blamed for previous attacks in India. Indian officials said most, perhaps all, of the 10 Islamist attackers who held Mumbai hostage with frenzied attacks using assault rifles and grenades came from Pakistan.

The fallout from the three-day rampage in Mumbai, India's commercial center, has threatened to unravel India's improving ties with Pakistan and prompted the resignation of India's security minister.
Posted by: Fred || 12/02/2008 00:00 || Comments || Link || E-Mail|| [274 views] Top|| File under: Govt of Pakistan
More Indian Officials Quit in Aftermath of Attacks
More top Indian officials resigned Monday in the wake of last week's terror attacks in Mumbai, while the U.S. and Indian governments stepped up pressure on Pakistan to cooperate in investigating responsibility for a siege that left 174 dead.

Vilasrao Deshmukh, the chief minister of Maharashtra state, which includes Mumbai, submitted his resignation as an acknowledgement of security failings that allowed the attack to extend over three days, and the ruling Congress Party was expected to accept his offer to step down. Deputy chief minister R.R. Patil resigned earlier on Monday, while Indian Home Minister Shivraj Patil had quit the day before.

As authorities finished clearing bodies from the devastated Taj Mahal Palace & Tower hotel, FBI forensic teams landed in the country and began visiting the hotel and other of the 10 sites attacked by a band of gunmen.

U.S. Secretary of State Condoleezza Rice is en route to the country and said in London that the United States expects "total transparency and cooperation" from Pakistan as the investigation proceeds. The band of 10 attackers is thought to have trained in Pakistan, and the one surviving member of the group belongs to the outlawed Kashmiri guerrilla organization Lashkar-i-Taiba, according to Indian security officials.

"What we are emphasizing to the Pakistani government is the need to follow the evidence wherever it leads," Rice said, according to the Associated Press. "I don't want to jump to any conclusions myself on this, but I do think that this is a time for complete, absolute, total transparency and cooperation, and that's what we expect."

India's government, meanwhile, protested what it deemed "the use of Pakistani soil for terrorist activities." The complaint was included in a letter submitted to Pakistan's top diplomat in the country. Indian officials said that they also presented evidence of Lashkar-i-Taiba's involvement in the attacks, and warned that relations between the two countries would suffer if Pakistan did not help fully in the probe.
Posted by: Fred || 12/02/2008 00:00 || Comments || Link || E-Mail|| [290 views] Top|| File under: Lashkar e-Taiba
Iraq
Bombings in Iraq Kill at Least 31
Bombing attacks targeting Iraqi security forces in Baghdad and a U.S. patrol the northern city of Mosul left at least 31 people dead and dozens more injured, Iraqi officials said, making Monday one of the deadliest days in recent weeks in Iraq.

In eastern Baghdad, a suicide bomber detonated his explosives belt at the back gate of a police academy about 1 p.m. Two minutes later another bomber exploded a booby-trapped car at the main entrance of a nearby government building, said Maj. Gen. Qassim Atta, the top spokesman for Iraqi military operations in Baghdad.

In a statement, the U.S. military said 15 police officers died and 35 officers and civilians were injured in the attack. Iraqi authorities said the blasts killed 11 people and injured 34.

When the blast occurred, students were leaving the academy after classes, said Lt. Ahmad Kadhim, a member of the SWAT team assigned to guard the academy. He said his men had left their posts to receive their salaries. "The bomber seized this opportunity, so it seems the suicide attack was organized," Kadhim said. "The bomber received information from inside the academy telling him that the SWAT team is not available."

In Mosul, a suicide bomber struck a U.S. military patrol, detonating his explosives about 9:40 a.m., the U.S. military said in a statement. Initial reports indicated that no U.S. soldiers were injured but that "the battle damage assessment may change." A hospital official in Mosul said the blast killed 15 people and wounded 25 others.

Although its influence has diminished in other parts of Iraq, the Sunni insurgency remains resilient in Mosul, staging bold attacks in recent months targeting not only U.S. and Iraqi forces but Christians and local journalists.
Posted by: Fred || 12/02/2008 00:00 || Comments || Link || E-Mail|| [288 views] Top|| File under: Iraqi Insurgency
Israel-Palestine-Jordan
Israeli forces kill Palestinian in Nablus
NABLUS, West Bank - Israeli forces shot and killed a Palestinian man during a raid in the West Bank city of Nablus on Monday, the Israeli army said.

An Israeli army spokesman said troops entered Nablus to arrest what he described as a 'wanted man'. When the man attempted to get away, the troops fired warning shots and then fired at his lower body, the spokesman said. 'He was hit and was transferred to an Israeli hospital, where he died of his wounds,' he said.


Bled out from a foot wound ...
Posted by: Steve White || 12/02/2008 00:00 || Comments || Link || E-Mail|| [294 views] Top|| File under:
Libyan aid ship turned away by Israel from Gaza
(AKI) - Israeli warships on Monday turned away a Libyan ship carrying humanitarian aid for Gaza residents on Monday, forcing it to dock instead at the Egyptian port of Al-Arish. Israeli naval authorities stopped the Libyan vessel Al-Marwa, and ordered it to turn back, said Israel's Foreign Ministry spokesman Yigal Palmor, quoted by Israeli daily Haaretz.

The Libyan ship was the first aid vessel sent by an Arab government to Gaza and was carrying 3,000 tonnes of food supplies, as well as Palestinian and international peace activists.

Libya immediately condemned Israel for preventing the boat from reaching Gaza.

According to Libya's official news agency Jana, quoted by Israeli TV Infolive, Libya claimed that a submarine, a fighter jet and two vessels were sent to force the boat to turn around.

Israel claims the blockade, imposed after Hamas seized control of the Gaza Strip, is to counter indiscriminate rocket attacks on Israeli cities by Palestinian militants.
Posted by: Fred || 12/02/2008 00:00 || Comments || Link || E-Mail|| [289 views] Top|| File under: Hamas
Who's in the News
45
[untagged]
4
Govt of Pakistan
2
Lashkar e-Taiba
1
al-Qaeda
1
Global Jihad
1
Iraqi Insurgency
1
Taliban
1
Pirates
1
Hamas
Bookmark
E-Mail Me
The Classics
The O Club
Rantburg Store
The Bloids
The Never-ending Story
Thugburg
RSS Links
Gulf War I
The Way We Were
Bio
Merry-Go-Blog
Hair Through the Ages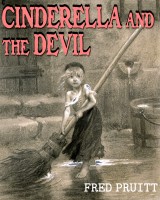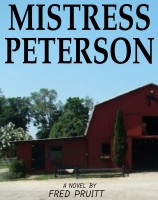 On Sale now!


A multi-volume chronology and reference guide set detailing three years of the Mexican Drug War between 2010 and 2012.

Rantburg.com and borderlandbeat.com correspondent and author Chris Covert presents his first non-fiction work detailing the drug and gang related violence in Mexico.

Chris gives us Mexican press dispatches of drug and gang war violence over three years, presented in a multi volume set intended to chronicle the death, violence and mayhem which has dominated Mexico for six years.
Click here for more information


Meet the Mods
In no particular order...


Steve White
Seafarious
Pappy
lotp
Scooter McGruder
john frum
tu3031
badanov
sherry
ryuge
GolfBravoUSMC
Bright Pebbles
trailing wife
Gloria
Fred
Besoeker
Glenmore
Frank G
3dc
Skidmark
Alaska Paul



Better than the average link...



Rantburg was assembled from recycled algorithms in the United States of America. No trees were destroyed in the production of this weblog. We did hurt some, though. Sorry.
34.226.208.185