Afghanistan
Americans risk their lives to capture Taliban, Afghan government officials having them released
More than 500 suspected Taliban fighters detained by U.S. forces have been released from custody at the urging of Afghan government officials, angering both American troops and some Afghans who oppose the policy on the grounds that many of those released return to the battlefield to kill NATO soldiers and Afghan civilians.

If it has to be this way, then if some taliban-looking folks killed a few government officials I think this practice may come to a screeching halt. Until the Americans leave, that is.

Personally, I think we take way too many prisoners.
Posted by: gorb || 12/07/2010 11:44 || Comments || Link || E-Mail|| [305 views] Top|| File under:
2 Militants Killed in Kandahar
[Tolo News] In

festivities

between

beturbanned goons

and Afghan police on Monday morning in southern Kandahar province, two

snuffies

were killed, officials said

Two

snuffies

on a

cycle of violence

attacked an Afghan police check point in Kandahar city, and were killed in the exchange of fire, provincial police officials told TOLOnews.

One Afghan police was

maimed

in the attack, officials added.

Security

has tanked

in Kandahar recently.

According to reports, in some villages under Taliban control,

beturbanned goons

plant

roadside kaboom

s to target Afghan and foreign forces. Police check posts are also often attacked in these areas.

Meanwhile,


...back at the ranch...


Afghan and foreign forces have begun military operations in some villages of Kandahar province to wipe out

jihad boy

s.

Also today the residents of Shahwali Kot district in Kandahar staged a demonstration to protest against night-raids carried out by foreign forces.

Protesters called on the government to put pressure on foreign forces to stop night raids and stop searching their houses.

The residents said that foreign forces have killed eight civilians and

maimed

two others in an operation two days ago.

Shahwali Kot is the most insecure district where

beturbanned goons

are active in many villages.
Posted by: Fred || 12/07/2010 00:00 || Comments || Link || E-Mail|| [295 views] Top|| File under: Taliban
Abductors Group Detained in Kabul
[Tolo News] The Afghan National Directorate of Security (NDS) said on Monday that a group of kidnappers comprised of 6 abductors are

jugged

in the capital Kabul

Addressing a

presser

, the Spokesman for NDS, Saeed Ansari, said intelligence forces have

nabbed

a group of kidnappers along with its leader in Kabul in a special operation in the past ten days.

He said some

bully boy

groups were also discovered and

nabbed

in different provinces of the country including an

bully boy

group responsible for

hard boy

attacks in eastern Laghman province and another group that consists three members has been

nabbed

in Herat province.

One other group in charge of coordinating

suicide kaboom

s in Kabul was also

jugged

, he said.

"It has been years that this group of kidnappers have intermittently carried out operations in Kabul. They have

kidnapped

many of our fellow citizens and have demanded ransom," he said "After each kidnapping operation, they would seek refuge to other countries and would return for a second hunt."

The

bully boy

group

nabbed

in Laghman province was behind the two

suicide kaboom

s in the province during the past two months. The attacks left 5 civilians dead and thirty others were hurt and each one involved in the attack were given Afs10,000 ($200) as prize by Mohammad Nazar, who is a local Taliban operative, he said.

Some arms, explosives and a several vehicles were seized from the groups, NDS said.

Insecurity has remained a big challenge despite a surge in the number of US troops and other forces in the country.
Posted by: Fred || 12/07/2010 00:00 || Comments || Link || E-Mail|| [294 views] Top|| File under: Taliban
Taliban Claim ISAF Troops Use Chemical Arms
[Tolo News] The Taliban in a statement has claimed that foreign troops use chemical weapons in operations in Afghanistan. Taliban said in the statement that chemical weapons used by foreign troops have caused psychological illnesses among people and it has also caused birth deformities.

But the

front man

for Isaf forces, General Josef Blotz dismissed the allegation.

"We have never used these weapons and we will never use these weapons and it's completely out of question," Blotz said.

The claims by the Taliban come after recent reports said that the US troops in Afghanistan have been provided a new weapon called the XM-25. The weapon has a laser guidance system and can be used to target

bully boyz

behind walls or in the ditches without needing to call for air support.

Meanwhile,


...back at the ranch...


a top Nato official highlighted that

Afghan cops

will develop the potential to gain control of security by 2014.

"You can have every confidence that they will be in a position to take a leadership role to address the kind of violence that we hope, we will be seeing in Afghanistan at that time," Christopher Chambers, a Nato civilians spokesperson said. "Isaf forces will remain here whether it be in a training role or in a supporting role to be able to support Afghan national security forces."

The Afghan government along with its US and Nato partners agreed in the recent Lisbon Summit that the security transition process to Afghan leadership should be ended by the end of 2014.

Posted by: Fred || 12/07/2010 00:00 || Comments || Link || E-Mail|| [302 views] Top|| File under: Taliban
Suicide bomber kills 4 at eastern Afghan army base
[Arab News] A Taliban

jacket wallah

went kaboom!"

next to a collection of shop stalls inside an eastern Afghan army base on Sunday, killing two NATO service members and at least two civilians, officials said.

The Taliban

grabbed credit

, saying it was a

suicide kaboom

by a Taliban sleeper agent who had joined the Afghan army so that he would be able to kill foreigners.

The

kaboom

occurred in an area of the Gardez army base where shopkeepers sell goods to both Afghan soldiers and their partnered NATO troops, said Rohullah Samon, a

front man

for the Paktia provincial government.

NATO said in a statement that two members of the military coalition died in the

suicide kaboom

. They did not identify the victims or give their nationalities. Most of the NATO forces in Gardez are American.

Two shopkeepers were killed and at least 18 people were

maimed

in the blast, Samon said. He said he did not have information on any military deaths.

A Taliban

front man

said in an e-mail sent to media outlets that the civilians who were killed were not innocent because they had collaborated with government and NATO forces.

"They were at the service of the foreigners," Zabiullah Mujahid said.

In southern Afghanistan, another NATO service member was killed in an

beturbanned goon

attack while an Afghan employee of an American contractor was

rubbed out

in the city of Lashkar Gah, officials said.

NATO did not provide any further details on the dead service member.

The victim in the Lashkar Gah shooting worked for International Relief and Development, said Daoud Ahmadi, a

front man

for the Helmand provincial government. The company, known as IRD, works on infrastructure and other aid projects for the US government.

The killing comes after an attempted attack on the IRD office in March during which two would-be

suicide kaboom

ers tried to storm the building. Those attackers were killed by security guards before they could enter the building.
Posted by: Fred || 12/07/2010 00:00 || Comments || Link || E-Mail|| [295 views] Top|| File under: Taliban
Africa Horn
ANU Delivers a Hit in Somalia
A report of some rare good news out of the outhouse of Africa.


An al Qaeda commander from Yemen who led a group of foreign fighters battling the Somali government


Somalia has a government? Who knew?


and African Union forces has been reported killed in Mogadishu.

The commander, Rajah Abu Khalid, was reported to have been critically wounded during heavy fighting in the Somali capital on Saturday. Khalid was moved to a Shabaab-run hospital in the town of Jowhar, north of Mogadishu, where he died,


What a surprise, given the superb care available.




Wasn't a level I trauma center then, was it ...


a commander of the al Qaeda-linked Shabaab terror group told Sunatimes.

A Somali commander confirmed Khalid's death, and said he was among 13 foreign fighters


Quite a large number and proportion of foreign fighters; there's more to this story than meets the eye. ANU might/must be getting some expert 'advice.'


killed during heavy fighting in the capital. Over the weekend, 25 people have been killed in Mogadishu in clashes between Shabaab and African Union and Somali forces. Both the Somali government and Shabaab claimed victory in the weekend's fighting.

Khalid is said to have replaced Abu Musab, another foreign Shabaab and al Qaeda leader who was killed during fighting in Mogadishu several months ago.


Wonder who will grab the banner and leap forward into the breach.




There's a theme here if the local #3 is discerning enough to figure it out ...




The theme being that Somalia is the only place in the world where it's safer to be a #3 instead of #1? This is going to play merry hob with training schedules around the world, as the volunteer #3s flood in.



This article starring:
Abu Musab
Rajah Abu Khalid
Posted by: Glenmore || 12/07/2010 13:49 || Comments || Link || E-Mail|| [298 views] Top|| File under:
Pirates taking ship towards Somalia: Bangladesh
[Emirates 24/7] A Bangladeshi-flagged vessel hijacked by pirates in the Arabian Sea off the coast of India was heading towards the Somali coast on Monday and would reach there within days, officials said.

The M.V. Jahan Moni, which has 25 Bangladeshi crew on board, was captured on Sunday about 550 kilometres off the coast of Cochin in southern India while sailing to Greece.

The vessel, owned by Bangladeshi shipping company Brave Royal, was carrying 43,000 tonnes of nickel ore from Indonesia.

"So far, we have information that all the Bangladeshi crew are safe. Until it reaches the (Somali) coast, we cannot say whether the pirates are likely to seek a ransom," Shipping Minister Shahjahan Khan told AFP.

The ship is expected to take at least four days to reach the lawless waters off the east African country.

Government ministers and shipping officials were to meet later Monday to discuss their response, while the Bangladeshi prime minister was closely following events, a shipping ministry official said.

India, which has warships deployed in the waters of the Gulf of Aden and the Arabian Sea, also said it was "monitoring" the seizure.

An Indian navy

front man

said there were no immediate plans to board the Jahan Moni, which was attacked twice Sunday before being boarded by the heavily armed pirates.

"The Indian Navy is only monitoring as the international policy is once a ship is taken over then people don't intervene because of the risk to the crew on board," commander P.V.S. Satish told AFP.

India currently has a destroyer-class warship in the waters off Somalia.

The US and other navies have deployed dozens of warships to patrol off east Africa but have failed to stem piracy, one of the few thriving businesses in Somalia, a country devastated by war and poverty.

Officials said Bangladesh's shipping department had also contacted a British anti-piracy office in Dubai and a regional anti-piracy office in Singapore for help.

Posted by: Fred || 12/07/2010 00:00 || Comments || Link || E-Mail|| [284 views] Top|| File under: Pirates
Hundreds held over Kenya attacks
[Al Jazeera] Kenyan police have announced the arrest of 346 foreigners in the capital, Nairobi, after two separate grenade and gun attacks last week killed three

coppers

.

Anthony Kibuchi, Nairobi's provincial police chief, told

Rooters

news agency that 52 of those

jugged

were Ethiopians while the rest were of Somali origin.

"The security operation on aliens was carried out all over Nairobi," Kibuchi said on Monday.

"We have come out with more stringent measures to ensure holiday festivities are free of any incidents
and appeal to members of the public to co-operate with police."

In the first attack on Friday,

faceless myrmidons

lobbed a grenade into a police vehicle in the capital's predominantly Somali suburb of Eastleigh, killing one officer. Later in the day, two men on

cycle of violence

s

rubbed out

two traffic

coppers

when they had been pulled over.

FBI assistance

Kenya asked the US Federal Bureau of Investigation for assistance to investigate the incidents.

Some security analysts said sympathisers of neighbouring Somalia's al-Shabaab group may have been behind the attacks.

But Mathew Iteere, the Kenyan police chief, ruled out the group's involvement.

"We do not think it's the al-Shabaab militia group who are responsible," he said on Saturday.

And when contacted by the AFP news agency, Muktar Robow Abu Mansur, an al-Shabaab leader in Mogadishu, denied his group had anything to do with the killings.

"We have no reason to target and attack people inside Kenya," he said, blaming "elements aiming to destroy the image of the Somali society" in the country.


Yes, they were saying that Somalis are an orderly and law-abiding people, the African version of the Swiss.

Kenyan police have been cracking down on

undocumented Democrat

s within Eastleigh in recent weeks and have also been targeting suspected Ethiopian rebels sheltering in the country.
Posted by: Fred || 12/07/2010 00:00 || Comments || Link || E-Mail|| [312 views] Top|| File under: Global Jihad
Africa North
Suicide bombings in Algiers on December 11, 2007: indefinite postponement of the trial
[Ennahar] The trial of alleged perpetrators of

suicide kaboom

s on 11 December 2007 against the headquarters of the Constitutional Council and against a UN building in Algiers was indefinitely postponed after it opened Monday in Algiers, said a journalist from the AFP.

In total, 13 people including seven

on the lam

including the leader of Al Qaeda in Islamic Maghreb (AQIM) Abdelmalek Droukdal, sued for the double

suicide kaboom

that had killed 26 people and made 177

maimed

, according to an official report.

The President of Algiers criminal court on Monday announced the postponement of the trial after the lawyer of one of the defendants had filed an appeal against the decision of dismissal. "This appeal must be reviewed by the Supreme Court. The case is therefore referred to an unspecified date," told AFP this lawyer, Amine Sidhoum.

The court also denied a defense motion for the provisional release of another defendant.
Posted by: Fred || 12/07/2010 00:00 || Comments || Link || E-Mail|| [286 views] Top|| File under: al-Qaeda in North Africa
Two terrorists killed in the east of Boumerdes
[Ennahar] Two armed terrorists, including a local leader of an

gang

, were killed by security forces in the night from Sunday to Monday in the region of

corpse-littered Boumerdes

, 50 km east of Algiers, said a security source quoted by the APS.

The two men were killed in Ain El Hamra between Bordj Ménaïl and Cap Djinet, east of

corpse-littered Boumerdes

, under unspecified circumstances.

Weapons and ammunition were recovered after this operation, the source said.



Corpse-littered Boumerdes

is one of the most affected regions by terrorist attacks, several groups claiming allegiance to al-Qaeda in Islamic Maghreb being particularly active.
Posted by: Fred || 12/07/2010 00:00 || Comments || Link || E-Mail|| [288 views] Top|| File under: al-Qaeda in North Africa
Bangladesh
Communications lost with hijacked ship
[Bangla Daily Star] The fates of 26 persons including 25 crew of the hijacked Bangladesh-flagged ship MV Jahan Moni remain unknown, as they could not be communicated till Monday afternoon.

The ship was in the Arabian sea at 1100 nautical miles off the Somalian coast at 10 nautical miles per hour speed heading towards Somalia coast at 4:00pm, said the Mercantile Marine Department which was monitoring the boat through a satellite.

Brave Royal Ship Management, the operating company of the ship, said it got a message around 3:30pm Sunday from the ship's security cell that pirates attacked it.

"We got same messages for the second time at about 4:30pm and kept communicating with the crew till 5:30pm but we lost all communication since then," said Meherul Karim, General Manager of the company.

Meherul suspects that the pirates mighty demand a ransom once the ship reaches the Somalia coast.

The wife of the chief engineer at the ship is also aboard along with 25 crewmembers. It was going to Greece from Indonesia through Suez Canal carrying 43,150 tonnes of nickel. The ship anchored at the Singapore port to take fuel before heading towards Greece, official sources said.

The operating company of the ship said it has kept calling the ship but none answering any calls.

Meanwhile,


...back at the ranch...


the government has been contacting with different international agencies working to prevent sea piracy.

"We want to rescue the crewmembers and the ship by negotiating with them. But it might take few days as it would reach African coast after four days," Shipping Minister Shahjahan Khan said on Monday.

However,
The infamous However...
the pirates did not contact anybody to claim a ransom till filing this report. Including the MV Jahan Moni, the pirates are currently holding 23 vessels, with 547 hostages, says European Union Naval Force site.



Somali pirates

are making tens of millions of dollars in ransoms from seizing ships in the Indian Ocean and the Gulf of Aden, though Sunday's hijack happened around 3,000km (1,864 miles) east of Somalia.
Posted by: Fred || 12/07/2010 00:00 || Comments || Link || E-Mail|| [306 views] Top|| File under: Pirates
Fifth Column
Police receive arrest warrant for Assange
(KUNA) -- British police have received a European arrest warrant for the Wikileaks founder Julian Assange, the BBC revealed Monday.

Scotland Yard has received the paperwork required to arrest WikiLeaks founder Julian Assange, sources told the BBC tonight.

A fresh European Arrest Warrant has been issued by the authorities in Sweden where he is wanted for questioning over claims of sexual assault.

Mark Stephens, who represents the 39-year-old Australian former computer hacker, said he would fight any move to extradite his client.

But the move means there is no longer any legal impediment to holding Assange and making him appear before City of Westminster Magistrates' Court, experts said.

Assange is believed to be in hiding in south-east England as the latest publications on his whistle-blowing website fuel global uproar.

Prosecutors in Sweden issued a warrant for his arrest last month but it could not be enforced because of a technical blunder.

The Australian's details were also added to Interpol's most wanted website after a red notice was issued, alerting police worldwide to his outlaw status.

Detectives in Sweden want to question Assange after two women claimed they were sexually attacked when he visited the country in August.

The country's Supreme Court upheld a court order to detain Assange for questioning after he appealed against two lower court rulings.

Stephens has denounced the move in Sweden as a "political stunt" and said he would fight extradition on the grounds that Assange could then be handed to the US.

He said police know where his client is and should arrange for an interview by consent instead of a "show trial".

The lawyer added: "I am rather worried by the political motivations that appear to be behind this.

"It doesn't escape me that Sweden was one of those lick-spittle states which used its resources and facilities for rendition flights".

The sex case is Assange's most pressing legal issue, but may not be his last as several countries chew over the impact of his diplomatic cable disclosures.

He has come under growing pressure after his WikiLeaks site started publishing excerpts from a cache of 250,000 secret messages.

Former vice-presidential candidate Sarah Mama Grizzly Palin


... the babe libs love to hate ...


has described him as "an anti-American operative with blood on his hands".

Senior Republican Mike Huckabee said that "anything less than execution is too kind a penalty".

Meanwhile WikiLeaks has been forced to move to a Swiss host after being dumped by US internet companies as it comes under siege from a series of cyber attacks.

Later, it was revealed that all Government departments have been asked to review their computer security by national security adviser Sir Peter Ricketts.

Home Secretary Theresa May told the House of Commons he has asked for "assurances" from all departments that their IT security is up to date.

Earlier, the Government condemned the publication of a secret list of facilities that the United States considers vital to national security.

The website revealed a detailed list of installations worldwide including a number of sites in the UK such as satellite sites, BAE Systems plants and cable locations. It also included hundreds of pipelines, undersea cables and factories, including a cobalt mine in Congo, an anti-snake venom factory in Australia and an insulin plant in Denmark.

A Downing Street

front man

said: "We unequivocally condemn the unauthorised release of classified information. The leaks and their publication are damaging to national security in the United States, Britain and elsewhere.

"It is vital that governments are able to operate on the basis of confidentiality of information".

The leaks list three UK sites owned by BAE systems. A spokeswoman for BAE said: "BAE Systems recognises its role as a custodian of key industrial and military assets. "We would be concerned at any activity which compromises this".
Posted by: Fred || 12/07/2010 00:00 || Comments || Link || E-Mail|| [345 views] Top|| File under:
India-Pakistan
Suicide bombers kill 40 in Mohmand Agency
[Dawn] Twin

jacket wallah

s in police uniform killed 40 people in Pakistain's tribal district on Monday, attacking an anti-Taliban militia and pro-government elders near the Afghan border.

The bombers badly damaged an administration compound in Ghalanai, the main town in the district of Mohmand, about 175 kilometres (110 miles) northwest of Islamabad and which has been hard hit by violence.

A purported Pak Taliban

front man

grabbed credit

for the attack, threatening death to anyone who forms militias against the

thug

s.

Survivor Sakhi Jan, a 50-year-old member of the peace committee, the anti-Taliban militia, who suffered injuries to his hand, described how "double blasts rocked everything around".

Amjad Ali, a senior administration official in Mohmand district, said 40 people were killed and 60

maimed

, with 25 in a serious condition.

"The bombers were wearing tribal police uniform. One of them

went kaboom!"

at the main gate and the second in the office," Ali said.

At least 10 government officials and two Pak television journalists were among the dead, he said.

More than 100 people were believed to have been in the compound where government officials, allied tribal elders and members of the local anti-Taliban militia were meeting when the bombers struck.

"Tribesmen and elders had been sitting in small groups on the lawn outside the office of the political agent," said Shuja Ahmed, another peace committee member.

Local official Maqsood Amin said the bombs destroyed two rooms in the compound, where an AFP

news hound

saw pieces of human flesh scattered on the ground and a foot-deep crater gouged out of the lawn.

There were divergent reports on whether at least one bomber

went kaboom!"

on a

cycle of violence

or whether the attackers came on foot.

The purported chief of Tehreek-e-Taliban Pakistain (TTP) in Mohmand

grabbed credit

for the attack.

"Our two

jacket wallah

s targeted people who were working against the Taliban," Omar Khalid told AFP by telephone from an unknown location.

"Those who will work against us and make lashkars (tribal army) or peace committees will be targeted.

"Our war is to enforce Sharia (Islamic law) and anyone who hinders our way or sides with America will meet the same fate," Khalid said.

Pakistain flatly denies US suggestions it is not doing enough to tackle Taliban and Al-Qaeda-linked

cut-throats

who have carved out strongholds in the northwest and last year inched closer to the capital Islamabad.
Posted by: Fred || 12/07/2010 00:00 || Comments || Link || E-Mail|| [323 views] Top|| File under: TTP
50 dead, 120 maimed in Mohmand double kaboom
(KUNA) -- More than fifty people, including pro-government tribal elders, were killed while over 120 others were

maimed

in two

suicide kaboom

s afternoon in Pak bordering tribal agency of Mohamand, said officials Monday Both of the

kaboom

s took place inside the office of the agencys Political Agent in Ghalnai district.

Security sources told KUNA that a delegation of pro-government tribal elders and members of tribal peace committee was inside the office for a meeting with the political administration when the

kaboom

s took place.

Two

jacket wallah

s, camouflaged in government uniforms, arrived at the office on a

cycle of violence

.

A local senior government official Amjad Ali Khan talking to newsmen, telecasted live on local news channels, said that the first bomber was stopped at the main entrance gate by the guards. When people gathered around them, he said, the bomber

went kaboom!"

. Only few seconds later, he said further. another

jacket wallah

went kaboom! himself up.

Amjad Khan said that the second

kaboom

inflicted more casualties. The Information Minister of northern Khyber-Pakhtunkhwa


... formerly NWFP, still Terrorism Central...


province, Mian Iftikhar Hussain, said that the

kaboom

s killed more than fifty people and

maimed

over 120 others.

Security sources said that the killed included at least four tribal elders and peace committee members. They said it was a huge

kaboom

that has badly damaged the Ghalnai headquarters, where the political agents office is located. Sources feared further rise in the

corpse count

as several of the

maimed

were

at death's door

.

The

kaboom

s have come as the military is preparing to launch a fresh offensive in North

Wazoo

tribal agency next month and the displaced people have started returning to South

Wazoo

, Bajaur and Orakzai tribal agencies.
Posted by: Fred || 12/07/2010 00:00 || Comments || Link || E-Mail|| [631 views] Top|| File under: TTP
Iraq
Three kidnapped UAE citizens released in Iraq
[Emirates 24/7] UAE Ambassador to Iraq Abdullah Ibrahim Al Shihi received yesterday the three Emirati citizens who had been kidnapped several days before in Iraq.

Juma Al Junaibi, Director-General of UAE Foreign Ministry, said the three released citizens - Sultan Rashid Nasser Al Mansouri, Saeed Salim Humaid Al Mansouri and Ahmed Shaban Saleh Al Mansouri - along with seven others who accompanied them were on their way home by air.

"The plane carrying them has already left Iraq en route to the UAE," he confirmed.

The foreign ministry official paid tribute to Iraqi government, Interior Minister Jawad Al Bulani, chiefs of tribes and other entities and people for their cooperation and keenness to ensure release of the UAE citizens safely.

Al Shihi said the UAE diplomatic mission in

Storied Baghdad

had made strenuous efforts over the past few days that culminated in the release of the UAE citizens.
Posted by: Fred || 12/07/2010 00:00 || Comments || Link || E-Mail|| [300 views] Top|| File under:
Qatari royal killed in car crash in Iraq
[Emirates 24/7] A member of the Qatari royal family was killed in a car accident during a hunting trip in Iraq's western Anbar province on Sunday, a provincial official said.

The victim was identified as Khalifa bin Abdulla bin Hassan bin Ali Al Thani, said Sadoun Al Shalan, a member of the Anbar provincial council.

Thani's car rolled over in the desert south of the village of Nukhaib, about 200 km southwest of Anbar's capital, Ramadi.

"He was driving a GMC, hunting for prey when he hit some sort of a bump and the car started to roll over," Shalan said.

Thani was taken to hospital in Ramadi but had internal bleeding and was dead on arrival, Shalan said.

His relationship to Qatari Emir Sheikh Hamad bin Khalifa Al Thani was not immediately known.

"We have a photocopy of his passport which says he is a member of the royal family in his 20s," Shalan said.
Posted by: Fred || 12/07/2010 00:00 || Comments || Link || E-Mail|| [277 views] Top|| File under:
Israel-Palestine-Jordan
Hamas court orders execution of collaborator
[Ma'an] A

Gazoo

military court has convicted three men of collaborating with Israel, sentencing one to death and two more to prison terms, the

Hamas, always the voice of sweet reason,

interior ministry said on Monday.

"The military court handed down a death sentence against one collaborator with the occupation, and prison terms of seven years and three years for two other collaborators," the ministry said in a statement.

No additional details on the men were provided.

In April,

Gazoo

's Hamas rulers executed two alleged "collaborators" in the first executions to be carried out since the Islamist movement seized power in June 2007.

It was also the first time executions had been carried out in the coastal enclave for five years.



Paleostin

ian law says the president must approve all execution orders before they can be carried out, but Hamas no longer recognizes the legitimacy of President

the ineffectual Mahmoud Abbas

, whose four-year term ended in 2009.

Human Rights Watch says Hamas killed at least 32 alleged informers and political opponents during and after the 2008-2009

Gazoo

war with Israel and maimed dozens of others.

In April, human rights


... which are not the same thing as individual rights, mind you...


groups said 14 people were known to have been sentenced to death by military courts in

Gazoo

last year after being convicted on charges of "collaboration," treason and murder.

Israeli security forces and intelligence routinely use

Paleostin

ian informers in the occupied territories to thwart attacks and assist in the

liquidation

s of top

Islamic myrmidon

s.
Posted by: Fred || 12/07/2010 00:00 || Comments || Link || E-Mail|| [304 views] Top|| File under: Hamas
Gaza brigade claims projectile fired toward Israel
[Ma'an] The armed wing of the Popular Front for the Liberation of

Paleostin

e

grabbed credit

for firing a projectile into southern Israel on Monday.

In a statement, the Abu Ali Mustapha Brigades said the projectile marked the anniversary of the PFLP's establishment, and that the

cut-thoat

wing would continue to oppose Israel's occupation.

An Israeli military spokeswoman said a projectile launched from

Gazoo

landed in the Ashkelon Regional Council, and that no injuries were reported.

In a separate incident,

hard boyz

fired a Rocket-Propelled Grenade towards an army force stationed near the

Gazoo

border on Monday, an army spokeswoman said.
Posted by: Fred || 12/07/2010 00:00 || Comments || Link || E-Mail|| [295 views] Top|| File under: PFLP
Argentina recognizes Palestine
[Ma'an] Argentina said Monday it recognized a "free and independent"

Paleostin

ian state, days after Brazil drew sharp criticism from Israel and US

politician

s for taking the same step.

Argentine President Cristina Kirchner wrote to her

Paleostin

ian counterpart

the ineffectual Mahmoud Abbas

saying her country recognizes a

Paleostin

e defined by 1967 borders, officials said.

"The Argentine government recognizes

Paleostin

e as a free and independent state within the borders defined in 1967," Argentine Foreign Minister Hector Timerman said, reading from the letter.

Israel has already reacted with "sadness and disappointment" to Brazil's declaration on the issue, saying it breached a 1995 agreement it had with the

Paleostin

ian Authority that any

Paleostin

ian state should only come about through negotiations with it.

US

politician

s have called Brazil's decision "severely misguided" and "regrettable."

Western countries have agreed that any definition of a

Paleostin

ian state required Israeli approval. The United States has consistently protected Israel's position in the UN Security Council.

Argentina's move came after Brazil last Friday made public a letter it had sent also recognizing a

Paleostin

ian state including West Bank and

Gazoo

, which Israel seized in the 1967 Six Day War and has occupied since.

Brazilian President Luiz Inacio Lula da Silva, who had sought a mediator role in the Israeli-

Paleostin

ian situation, made the decision shortly before he is to stand down on 1 January next year.

His protegee and former cabinet chief, Dilma Rousseff, has been elected to take over from him on pledges to pursue his policies.

Argentina said its recognition of a

Paleostin

ian state reflected a general consensus in Mercosur, the South American trade bloc.

Mercosur's members are: Argentina, Brazil, Paraguay and Uruguay. Venezuela's membership is pending. Associate members are: Bolivia, Chile, Colombia, Ecuador Ecuador and Peru.

The announcements by Brazil and Argentina come as peace talks between Israel and the

Paleostin

ians teeter on the brink of collapse following the end of a temporary ban on Jewish settlement building in the West Bank.

Israeli Foreign Minister Avigdor Lieberman said Monday he did "not see any reason" to extend the settlement freeze.

Abbas has said he will not return to negotiations while Israel continues to build on land the

Paleostin

ians want for their state.

He has repeatedly said he would explore other options if the peace talks collapse -- including asking for UN recognition of a

Paleostin

ian state based on the 1967 borders.
Posted by: Fred || 12/07/2010 00:00 || Comments || Link || E-Mail|| [292 views] Top|| File under: Palestinian Authority
Southeast Asia
Bomb wounds four Thai soldiers in ambush
Four soldiers in a patrol providing security for local teachers were injured, two seriously, in an ambush by terrorists militants in Narathiwat province on Tuesday morning.

Pol Capt Daenchai Moonpom said a bomb detonated by mobile phone blew up as the patrol was clearing an area around 800m from the school. After the explosion bandits hiding in ambush opened fire at the patrol with M16 and AK47 rifles, then withdrew after an short gun battle. The explosion wounded four soldiers.

Checkpoints were set up to intercept the attackers. Three suspects in the ambush were arrested and taken for questioning.
Posted by: ryuge || 12/07/2010 02:41 || Comments || Link || E-Mail|| [297 views] Top|| File under: Thai Insurgency
Terror Networks
Missile strikes in Pakistan kill 4 militants
(KUNA) -- Two US missile strikes Monday evening killed at least four suspected

bully boyz

and

maimed

two others in Pak bordering tribal belt, said officials.

The latest

dronezap

took place near Mir Ali district of North

Wazoo

tribal agency. Security officials told KUNA that in Kysor village predator drones fired two missiles at a shop and two at a nearby standing vehicle.

The strikes killed four suspected

bully boyz

and

maimed

two others, added officials.

The series of US unilateral missile strikes is continuing in the region amid reports of a possible Pakistain army operation against local and foreign

bully boyz

in the agency.
Posted by: Fred || 12/07/2010 00:00 || Comments || Link || E-Mail|| [304 views] Top|| File under: al-Qaeda in Pakistan
Who's in the News
49
[untagged]
5
Taliban
3
Hezbollah
3
TTP
2
al-Qaeda in North Africa
2
Pirates
1
Thai Insurgency
1
al-Qaeda in Pakistan
1
Jamaat-e-Islami
1
Hamas
1
PFLP
1
Govt of Pakistan
1
Palestinian Authority
1
Global Jihad
1
Govt of Syria
1
Commies
Bookmark
E-Mail Me
The Classics
The O Club
Rantburg Store
The Bloids
The Never-ending Story
Thugburg
RSS Links
Gulf War I
The Way We Were
Bio
Merry-Go-Blog
Hair Through the Ages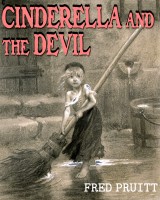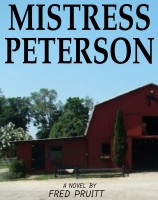 On Sale now!


A multi-volume chronology and reference guide set detailing three years of the Mexican Drug War between 2010 and 2012.

Rantburg.com and borderlandbeat.com correspondent and author Chris Covert presents his first non-fiction work detailing the drug and gang related violence in Mexico.

Chris gives us Mexican press dispatches of drug and gang war violence over three years, presented in a multi volume set intended to chronicle the death, violence and mayhem which has dominated Mexico for six years.
Click here for more information


Meet the Mods
In no particular order...


Steve White
Seafarious
Pappy
lotp
Scooter McGruder
john frum
tu3031
badanov
sherry
ryuge
GolfBravoUSMC
Bright Pebbles
trailing wife
Gloria
Fred
Besoeker
Glenmore
Frank G
3dc
Skidmark
Alaska Paul



Better than the average link...



Rantburg was assembled from recycled algorithms in the United States of America. No trees were destroyed in the production of this weblog. We did hurt some, though. Sorry.
18.206.13.39