Afghanistan
Marine 2-star: Battle in Marjah is over
A senior Marine general in Afghanistan on Tuesday declared the battle in the southern Taliban stronghold of Marjah "essentially over."

The declaration comes 10 months after thousands of U.S.-led NATO troops stormed the cluster of farming hamlets to oust the

faceless myrmidons

and cut off their income from the drug trade.

The campaign took longer than NATO officials had hoped, and underscored the complexity of trying to wrest control of an area where Taliban influence remained strong.

Maj. Gen. Richard Mills told

news hound

s at the Pentagon on Tuesday the enemy has been pushed to the outskirts of the area, where

faceless myrmidons

come in from the desert to take "the odd shot at us." In the more populated areas, Mills said Afghan police are mostly providing the security on their own.

Mills said tough fighting continues in other parts of Helmand province, including the Sangin district where Marines have taken over a bloody battle from British forces.

He vowed an "aggressive winter campaign" to blunt the potential of a revival by the Taliban next spring.

"We will move into areas we thought were unreachable by coalition forces. We will give them no rest," Mills told Pentagon

news hound

s via video link from Afghanistan.

Marjah has become an example of the difficulty facing the military campaign. More than 7,000 ground troops launched a massive nighttime invasion last February that NATO officials said would pave the way for the Afghan government to rush in aid and restore public services.

But the civilian component to rebuilding Marjah was painfully slow, and U.S. troops struggled against

roadside kaboom

s and sniper attacks from an enemy that could blend in with the local population.

Mills declined to say how soon it might be before U.S. troops could be withdrawn in significant numbers from Helmand province, noting that heavy fighting


... as opposed to the more usual light or sporadic fighting...


continues in some areas outside Marjah.
Posted by: Sherry || 12/08/2010 11:59 || Comments || Link || E-Mail|| [386 views] Top|| File under:
Yemeni fighter killed in Mogadishu
[Iran Press TV] A Yemen-born foreign fighter has been killed in the latest heavy

festivities

between

al-Shaboobs

and Somali government troops backed by African Union forces in war-weary Mogadishu.


The jihad going on at home wasn't exciting enough for him. He wanted to die for his god somewhere foreign and exotic.

The

krazed killer

, identified as Rabah Abu-Qalid, lost his life when

al-Shaboobs

launched attacks against Somali soldiers in Mogadishu's northern districts of Shibis and Bondhere on Sunday, a Somali official, who spoke on condition of anonymity, told Radio Garowe on Monday.

He added that 22 other people, mostly fighters, were killed in

festivities

between al-Shabaab

hard boyz

and government-backed troops in the central Somali region of Hiran.

The International Committee of the

Red Thingy

(ICRC) has reported that hundreds of civilians

were maimed

in fighting in Somalia in recent months.

The Geneva-based humanitarian institution said that a total of 5,000 patients with war injuries, including 1,900

women and kiddies

, were admitted to Mogadishu's Keysaney and Medina hospitals from January through September.

Compared to last year, it is an increase of 25 percent in the total number of war casualties and 72 percent in the number of war-

maimed

women and kiddies

admitted to the hospitals.

Boilerplate follows...
Somalia has not had a functioning government since 1991, when warlords overthrew former dictator Mohamed Siad Barre.

Over the past two decades, up to one million people have

bit the dust

in fighting between rival factions and due to famine and disease.

There are more than 1.4 million internally displaced people (IDPs) in Somalia. Over 300,000 of the IDPs are sheltered in Mogadishu.

The

United Nations, aka the Oyster Bay Chowder and Marching Society

High Commissioner for Refugees reported that most of the displaced live in poor and degrading conditions on makeshift sites in southern and central Somalia.
Posted by: Fred || 12/08/2010 00:00 || Comments || Link || E-Mail|| [286 views] Top|| File under: al-Shabaab
South Sudan accuses north army of fresh attacks
[Emirates 24/7] South Sudan's main party accused the north of fresh bombing attacks on its territory on Monday and Tuesday, saying Khartoum was trying to take the country back to war and wreck an independence referendum.

"The government of Sudan and the (north's dominant) National Congress Party has continued bombing south Sudan especially in Western Bahr al-Ghazal from yesterday up to today and also they continue to bomb Northern Bahr al-Ghazal," the secretary general of the south's dominant Sudan People's Liberation Movement (SPLM) Pagan Amum told

news hound

s.

"It is clear that the National Congress Party is implementing a plan to take Sudan back to war so to avoid ... the conduct of the referendum on self-determination."

The people of Sudan's oil-producing south are just over a month away from the scheduled start of a Jan. 9 referendum on whether to declare independence or stay part of Sudan, a vote promised in a 2005 peace deal that ended decades of north-south civil war.
Posted by: Fred || 12/08/2010 00:00 || Comments || Link || E-Mail|| [276 views] Top|| File under: Govt of Sudan
Arabia
Clinton designates al-Qaeda in Arabian Peninsula operative as "global terrorist"
(KUNA) -- US Secretary of State Hillary Clinton


... sometimes described as the Smartest Woman in the World and at other times as Mrs. Bill...


designated on Tuesday al-Qaeda in the Arabian Peninsula operative "Fahad Mohammad Ahmad Al-Quso" as a global terrorist.

The State Department said in a statement that Al-Quso was designated under Executive Order 13224 "which targets

bully boyz

and those providing support to

bully boyz

or acts of terrorism." Al-Quso was also added to the

United Nations, aka the Oyster Bay Chowder and Marching Society

(UN) 1267 Sanctions Committee's Consolidated List of individuals associated with al-Qaeda and the Taliban.

"These actions will help stem the flow of finances to, and inhibit the travel of, this dangerous operative", noted the statement.

While State Department Counterterrorism Daniel Benjamin said that the designation of Fahad Al-Quso "highlights US action against the threat posed to the United States by al-Qaeda in the Arabian Peninsula".

"Today's joint designation by the United States and the United Nations alerts the public that Fahd al-Quso is actively engaged in terrorism. These actions expose and isolate individuals like Al-Quso and results in denial of access to the global financial system", he added.

The State Department noted that prior to the formation of Al-Qaeda in the Arabian Peninsula, Al-Quso "was associated with al-Qaeda elements in Yemen and involved in the 2000 USS Cole bombing in the Port of Aden, which killed 17 U.S. citizens" and mentioned he was added on November 2009 to the list of the FBI's most wanted terrorists.

The designation under Executive Order 13224 blocks all al-Quso's property interests subject to U.S. jurisdiction and prohibits U.S. persons from engaging in transactions for the benefit of Al-Quso.

"The actions taken against this AQAP operative demonstrate international resolve in eliminating AQAP's ability to execute violent attacks and to disrupt, dismantle, and defeat their networks. This designation represents just one phase of the US Government's response to the threat posed by AQAP", concluded the State Department.
Posted by: Fred || 12/08/2010 00:00 || Comments || Link || E-Mail|| [300 views] Top|| File under: al-Qaeda in Arabia
Bangladesh
11 Jamaat men held in Ctg
[Bangla Daily Star]
Police

nabbed

11 activists of Bangladesh Jamaat-e-Islami


... a Pakistani catspaw remaining active in Bangla politix, loosely affiliated with the Pak religious party of the same name and closely affiliated with most of the terror organizations in Bangla. A member of the BNP's four party governing coalition....


while they were getting prepared to bring out a procession near deputy commissioner's (DC) office in Chittagong on Tuesday.

The Jamaat activists led by its metropolitan leader Shamsul Islam gathered in front of the DC office to submit a Memorandum of Understanding (MoU), pressing various demands at about 11:30am after a meeting at its Dewanbazar party office, said Abul Kalam Azad, officer-in-charge of Kotwali Police Station in the port city.

The demands include halting repression on opposition leaders across the country, releasing

jugged

top Jamaat leaders and checking price spiral of essential commodities, reports our staff correspondent in Chittagong.

A scuffle took place between police and the activists while they were trying to bring out the procession.

Later, police picked up 11 activists from the spot while its leader and other activists

decamped

the scene.
Posted by: Fred || 12/08/2010 00:00 || Comments || Link || E-Mail|| [278 views] Top|| File under: Jamaat-e-Islami
Britain
Wikileaks' Assange refused bail by court
(KUNA) -- Wikileaks founder Julian Assange was remanded

in jug

Tuesday after appearing in court here on an extradition warrant. The 39-year-old Australian is wanted by prosecutors in Sweden over claims of sexually assaulting two women.

District Judge Howard Riddle refused bail on the grounds there was a risk Assange would fail to surrender. Assange was ordered to appear again before City of Westminster Magistrates' Court on December 14.

Jemima Khan, the sister of Conservative MP Zac Goldsmith, film director Ken Loach and veteran journalist John Pilger all offered to stand as surety for Assange.

Gemma Lindfield, lawyer for the Swedish authorities, told the court that Assange was wanted in connection with four allegations. She said the first complainant, Miss A, said she was victim of "unlawful coercion" on the night of August 14 in Stockholm.

The court heard Assange is accused of using his body weight to hold her down in a sexual manner.

The second charge alleged Assange "sexually molested" Miss A by having intercourse with her. The third charge claimed Assange "deliberately molested" Miss A on August 18 "in a way designed to violate her sexual integrity".

The fourth charge accused Assange of having sex with a second woman, Miss W, on August 17 while she was asleep at her Stockholm home.

Assange, who appeared pale but calm in the dock, confirmed his name and date of birth at the request of the court clerk.

There was confusion over his address as he asked whether it was "for correspondence or for some other reason". Assange, who was accompanied by officials from the Australian High Commission, eventually gave an address in his native country.

The one-hour court hearing came just hours after Assange was

jugged

by appointment when he attended a central London

cop shoppe

.

A European Arrest Warrant issued by the Swedish authorities was received by officers at the Metropolitan Police extradition unit last night. An earlier warrant, issued last month, was not valid as officials had failed to fill in the form properly.

The court heard that the "household names" were prepared to stake their reputation by offering sureties with a total value of 180,000 pounds.
Posted by: Fred || 12/08/2010 00:00 || Comments || Link || E-Mail|| [538 views] Top|| File under:
Caribbean-Latin America
Tamaulipas: Mexican Army Bags 6 Bad Guys
Google Translate

A confrontation between an armed group and a detachment of the Mexican Army in Tamaulipas has left a toll of six armed suspects dead and a number of weapons, munitions and contraband seized, say Mexican press reports.

The encounter took place at 1410 hrs Monday near the border town of Gustavo Diaz Ordaz in rancho Santa Lucia where a combined air and ground patrol led the unit of the Mexican 8th Military Zone to fire on an armed group riding aboard several vehicles.

In addition to the six dead criminal suspects soldiers seized 24 rifles, one pistol, five grenades, two grenade launchers, 12 40mm grenades, two rocket launchers, and five vehicles, three of which three were armored.
Posted by: badanov || 12/08/2010 00:00 || Comments || Link || E-Mail|| [269 views] Top|| File under:
More Mexican Mayhem
25 Die in Northern Mexico

A total of 25 individuals were murdered in ongoing drug and gang related crimes in northern Mexican states including a female Juarez police officer shot Sunday.
For a map, click here

Three unidentified men were shot to death in Juarez in two different crimes Sunday, according to the Mexican daily La Polaka. On calle 22 de Enero in the Manuel Cloutier colony two men were shot, and despite being taken to receive medical attention, died. In the Felipe Angels colony near the intersection of calles Autlan and Begonias a man was dumped who has been shot to death.


An unidentified man was found beaten to death in Chihuahua, Chihuahua Sunday, say Mexican news accounts. The victim was a guest at the Hotel Cortez on the corner of Calle Gomez Farias and Avenida Independencia.


Two unidentified young men were shot to death in Chihuahua, Chihuahua Sunday, according to Mexican news accounts. The victims were parked aboard a Nissan sedan outside a residence near the intersection of calles Belisario Dominguez and Tomochi when armed suspects riding in a Jeep Cherokee drove by and shot the pair using assault rifles.


Five men were shot to death and eight others wounded in two separate attacks on drug rehabilitation centers in the Aldama colony in Juarez Sunday evening. Armed suspects aboard several vehicles stopped at the Alcance Victoria Rehabilitation Center near the intersection of calles Berkelio and Mauricio Corredor. Ignacio Valdez Hernandez, 18, and Jose Luis Hernandez, 35, died at the scene. The suspects then boarded their vehicles and proceed to the Centro de Liberación de Adicciones (CDLA) near the corner of calles Aranda and Bario and shot several others, killing Thomas Rodriguez, 45, Miguel Martinez, 35 and Juan Antonio, 18. Reports say in both attacks AK-47 assault rifles, hand grenades and .50 caliber weapons were used, although the reports are unclear if the large bore weapon was a pistol or a rifle.


An unidentified man was found stoned to death in Juarez Monday morning, say Mexican news accounts. The find was made in the irrigation canal near the intersection of Avenida Ejercito Nacional and Camino Rubio where investigators found several bloody stones.


An unidentified man was shot to death in Chihuahua, Chihuahua, late Sunday night according to Mexican news reports. The victim was at a residence near the corner of calles Sosa Vera and Portales in the Villas del Real colony when armed suspects aboard several vehicles arrived and killed the victim. Reports say the victim sold pirated material, although reports were not specific.


An unidentified man was found shot to death Monday morning, according to Mexican news sources. The victim was found in a vacant lot at a bus stop near the intersection of Eje Vial Juan Gabriel and Oasis Revolucion in the Oasis Revolucion colony naked to the waist, gagged, hands and feet bound with gunshot wounds to the head an back.


An unidentified man was found shot to death in Chihuahua, Chihuahua Monday afternoon, say Mexican news reports. The victim was found on calle Mitre in the Diaz Ordaz colony and was probably a gang member.


A female Juarez police officer was shot to death and another was wounded in an attack in Juarez, according to Mexican news accounts. The victims were aboard a blue Dodge Ram at a traffic light near the intersection of Eje Vial Juan Gabriel and Avenida Sanders when they were attacked. One officer died at the scene while the other was transported for medical attention.


An employee of a liquor store was shot to death during an armed robbery near Chihuahua, Chihuahua, Monday, according to Mexican news accounts. The assault took place at Modeloramas Wines and Spirits on Kilometer 7.5 of the Cuauhtemoc-Chihuahua road. Reports say a single suspect arrived aboard a Dodge Ram pickup truck, entered the store and argued with the manager before shooting him and then fleeing towards Fresno, Chihuahua.


A hair salon was firebombed Monday night by presumed extortionists in Juarez Monday night, say Mexican press reports. The Bella hair Salon was burned when armed suspects carrying Molotov Cocktails attacked the business inside the Glorieta de Los Aztecas shopping center. The owner was inside the business at the time of the attack but was unharmed. Reports say a number of small businesses were being extorted, and the attack was a response to the refusal of the owner to pay protection money.


A prisoner being escorted to prison was shot during an attempted escape, according to Mexican press accounts. The attack took place Monday when armed suspects attacked a two vehicle police convoy transferring Ernesto Alfredo Piñón de la Cruz, alias El Neto, after attending a trial, to a state Centro de Readaptacion Social (CERESO) in a remote section of the Pan American Highway highway using assault rifles and hand grenades. Piñón de la Cruz was shot in the head in the attempt, and the rescue failed and no one else was reported hurt in the attack. Piñón de la Cruz was serving 182 years for kidnapping and murder and was imprisoned in 2009. According to reports Piñón de la Cruz was released but found moments later shot in the head. Two other prisoners were in the convoy when it was attacked. One prisoner was wounded and the other is still at large.


An unidentified suspect was shot to death and immolated in Juarez Monday night, according to Mexican news sources. The victim was found in the Lomas de Morelos colony where he was been shot three times and burned. A message was left on the victim stating he was an extortion victim.


Two men were wounded in Chihuahua, Chihuahua Monday following an abduction attempt, say Mexican news accounts. The attack took place at the Sorianna shopping mall near the corner of calles Homero and Tecnologico where armed suspects shot the two men attempting to kidnap them. Luis Carlos and Fernando Holguin Aragonez were said to be employees of a mining company in Cuauhtemoc.


A home was firebombed in Juarez Tuesday morning, according to Mexican news accounts. A residence on the corner of calle Rincon del Valle and Canario was totally involved when armed suspects aboard two trucks threw Molotov cocktails inside.


An unidentified man was shot to death aboard his SUV in Juarez Tuesday, say Mexican news accounts. The attack took place when armed suspects riding aboard a Honda sedan fired on the victim near the intersection of calles Bernardo Balbuena and Nely Campobello in the Che Guevara colony. Several .40 caliber spent shell casings were found at the scene.


Three men were shot to death Monday afternoon in Navojoa, Sonora, according to Mexican news accounts. The victims were inside a residence near the corner of Calle Oaxaca and Avenida Primero in the Deportiva colony. Four .38 Super spent shell casings were found at the scene. The dead are Sergio Espinoza Valenzuela, 55, Fernando Coronado Padilla, 38 and Gonzalo Gil Borbon, 26.


A drive by shooting in Caborca, Sonora has left one civilian wounded, say Mexican press accounts. The shooting took place between the occupants of a Nissan Altima and a Chrysler 300 near the intersection of Calle Heroico Colegio Militar and Carretera Internacional in the Ortiz colony. Jesus Manuel Fierros Quijada, 55, who was standing more than 200 meters away, was hit by a stay shot.


Three individuals were murdered in Tijuana, Baja California in three separate crimes, according to the Mexican daily Frontera. Daniel Ramos Legorreta, 44, was shot at a residence on privada Mani in the Villa del Campo colony in the Presa Rural delegation. Reports say the shooters fled the area aboard a Volkswagen Jetta shortly after the shooting. Reports also say several rounds from AK-47 assault rifles were found at the scene. In the El Mirador colony early Monday morning an unidentified man was shot to death in an apparent home invasion. Two other victims were wounded in the attack. Armed suspects used AK-47 assault rifles and 9mmm weapons in the crime. Finally, near the corner of calles Virgo and Yonkeros in the Reacomodo Sanchez Taboada, Tercera Seccion colony, Roman Angel Magallon, 39, was shot 13 times using a 9mm weapon.
Posted by: badanov || 12/08/2010 00:00 || Comments || Link || E-Mail|| [296 views] Top|| File under:
Caucasus/Russia/Central Asia
Tax police official killed in Dagestan
[Iran Press TV] An unidentified armed man has murdered a tax police official in the Republic of Dagestan as violence continues unabated in Russia's volatile North Caucasus region.

The gunman walked into a café in Khasavyurt city, situated 1531 kilometers (951 miles) southeast of Moscow, late on Sunday and opened fire on the police official, the RIA Novosti news agency reported on Monday.

The unnamed tax police official later

pegged out

as he was being transported to a local hospital for treatment.

The attacker

beat feet

the scene in a vehicle and his whereabouts are unknown. Police have launched an investigation to establish the motive behind the incident.

Sporadic attacks and

bad turban

festivities

are common in Russia's North Caucasus republics, especially Chechnya, Dagestan, and Ingushetia.

Russia has been fighting

beturbanned goons

in the North Caucasus since the mid 1990s.

Boilerplate follows...
Violence first broke out in Chechnya in 1994, when 250,000 people were forced to flee to neighboring territories because of a war between Chechen separatists and the Russian army.

After a short-lived and unstable peace from 1996 to 1999, war resumed following actions blamed on Chechen

bad turban

groups. An estimated 100,000 people have been killed in the conflict and many more displaced.

Widespread unemployment, especially among young adults, is a major problem that has given a boost to the separatist

bad turban

s' recruitment efforts.
Posted by: Fred || 12/08/2010 00:00 || Comments || Link || E-Mail|| [285 views] Top|| File under: Chechen Republic of Ichkeria
China-Japan-Koreas
S. Korean President orders fortification of islands
(KUNA) -- South Korean President Lee Myung-bak said Tuesday he wants to turn Yeonpyeong Island, recently hit by a North Korean artillery attack, and four other western border islands into "military fortresses," Yonhap News Agency reported.


That Kim Young 'Un's a military genius...


In a Cabinet meeting in Seoul, Lee instructed related ministries to "gradually push for the military fortification" of the five islands vulnerable to the North's unremitting provocation, Lee's spokeswoman Kim Hee-jung told

news hound

s, according to the report.

"Various ministries should also cooperate in creating jobs and other conditions for residents to continue to stay there," the president was quoted as saying.

Lee's comments came as worries grow that the five small islands near the Yellow Sea border may become "ghost lands." A growing number of residents there, mostly fishermen and their families and small restaurant owners, have been calling for government measures to help them move to other areas where there are no direct threats of North Korean military attacks.

On Nov. 23, the North launched an artillery attack on Yeonpyeong Island, which has about 1,400 residents and also hosts a Marine Corps base, killing two soldiers and two construction workers. Many of the local residents

decamped

from the island right after the North's shelling.
Posted by: Fred || 12/08/2010 00:00 || Comments || Link || E-Mail|| [264 views] Top|| File under: Commies
Home Front: WoT
Person arrested for plot to blow up military recruitment center
Authorities say an individual has been arrested in the Baltimore area for plotting to blow up a military recruitment center.

Marcia Murphy, a spokeswoman for the U.S. attorney's office in Baltimore, confirms to The Associated Press that an arrest has been made and says the individual will appear in court Wednesday afternoon. Murphy did not provide any further details. An FBI spokesman also confirmed the arrest.

An official who was briefed on the arrest told AP on the condition of anonymity because he was not authorized to release the information that the person was given a phony bomb and was arrested after trying to detonate it.

The official says the suspect's goal was to blow up a military recruitment center. The official says the individual is a United States citizen and that the plot was carried out in Baltimore County.


No name. I'm betting Mo or Mu is in the spelling
Posted by: Beavis || 12/08/2010 12:08 || Comments || Link || E-Mail|| [270 views] Top|| File under:
Judge tosses bid to block assassination of al-Awlaki
[Yahoo/AP] A judge on Tuesday threw out a lawsuit aimed at preventing the United States from targeting anti-American

holy man

Anwar al-Awlaki for death, but questioned whether a president or his aides can unilaterally order a U.S. citizen assassinated for terrorist activity.


Why not if he's engaged in warfare against the U.S.? What's the diffo between al-Awlaki and Yamamoto?


U.S. District Judge John Bates said in an 83-page opinion that he does not have the authority to review the president's military decisions and al-Awlaki's father does not have the legal right to sue to stop the United States from killing his son.


"Case dismissed..." But instead he said:


But Bates also said the "unique and extraordinary case" raised vital considerations of national security and for military and foreign affairs.


Only if you go counterintuitively looking for them...


Among the "stark and perplexing questions" Bates said the case raises


"Yes, they're stark! Unrelieved white against deepest black! That's why I'm so perplexed! I can't quite make out the nuances, even though I'm sure they're there...


is why courts have authority to approve surveillance of Americans overseas but not their killing.


The courts have until recently kept their distance from the military chain of command...


And he questioned whether the president or his advisers can order the

liquidation

of a U.S. citizen without "any form of judicial process whatsoever, based on the mere assertion that he is a dangerous member of a terrorist organization."


Probably from the time the intended victim assumes operational control of an enemy unit he should find himself on the wax list, whether he has a lawyer or not.


"The serious issues regarding the merits of the alleged authorization of the

assassination

of a U.S. citizen overseas must await another day or another nonjudicial forum," wrote Bates, an appointee of President George W. Bush and an Army veteran.


Because there are some things the courts aren't in charge of.
Posted by: Fred || 12/08/2010 00:00 || Comments || Link || E-Mail|| [269 views] Top|| File under: al-Qaeda
India-Pakistan
Twenty injured in blast N. India - TV
(KUNA) -- Around 20 people, including four foreigners,

were maimed

on Tuesday in a blast in the holy town of Varanasi in India's northern state of Uttar Pradesh, New Delhi Television (NDTV) reported.

The blast took place when evening prayers were being performed along the banks of holy river Ganga, the TV said while flashing pictures showing broken structures and articles scattered all around in an area of 150-metre radius.

The injured were admitted to a nearby hospital, even as the number of casualties, if any, could not be ascertained yet, added the TV report.

There were thousands of Hindu devotees present at the blast site "Sheetla Ghat" to perform the regular evening prayers, but fortunately most of them had dispersed minutes before the blast took place, noted the report.

It further said that the "

kaboom

" was kept in a container on the stairs leading to the river Ganga.

Following the blast, all the communally-sensitive areas across Uttar Pradesh state have been put on high alert and police deployment has been increase to keep a strict vigil.

Confirming the blast, the state's ADG (Law and Order) Brij Lal reportedly said that the area has been cordoned off and an investigation has been launched to find out nature of the blast. Further reports are awaited.
Posted by: Fred || 12/08/2010 00:00 || Comments || Link || E-Mail|| [264 views] Top|| File under:
Lashkar-e-Jhangvi claims suicide kaboom on Balochistan chief minister
An outlawed

Islamic myrmidon

group

grabbed credit

for the

suicide kaboom

on Baluchistan Provinces Chief Minister in

scenic provincial capital

Quetta.

Outlawed

Islamic myrmidon

group, Lashkar-i-Jhangvi (LJ), in a message to local media in Quetta

grabbed credit

for the

suicide kaboom

on Chief Minister Nawab Aslam Raisani.

Meanwhile,


...back at the ranch...


in a landmine

kaboom

in Kohlu district of the province three persons were killed and five others were

maimed

. Police sources said that a small passenger van hit a landmine, planted by suspected nationalists.

The killed and

maimed

included

women and kiddies

, added the sources.
Posted by: Fred || 12/08/2010 00:00 || Comments || Link || E-Mail|| [552 views] Top|| File under: Lashkar e-Jhangvi
Police confirm bomb on minister by suicide attacker
(KUNA) -- The Chief Minister of Pakistains Southwestern Baluchistan province Tuesday morning narrowly survived a life attempt on his life and police shortly later confirmed that it was "a suicide blast." Deputy Inspector General (DIG) Security talking to media confirmed that it was "a suicide

kaboom

." He said at least ten people including five

coppers

and the Chief Security officer of the CM were

maimed

in the attack.

The rearmost vehicle of the convoy was also badly damaged in the blast, he added.

Shortly earlier, police said at least one person was killed and nearly ten others were seriously

maimed

in an

kaboom

.

Only seconds after the convoy of Chief Minister Nawab Aslam Raisani had passed, a huge

kaboom

took place on Saryab Road in Quetta, the

bustling provincial capital

, police sources told KUNA. Rear car of the ten-vehicle convoy took the brunt of the blast, they said. The Chief Minister survived "by an inch," they said adding, he had reached the provincial assembly safely after the futile bid on his life.

The scene of the blast was littered with the head of the

suicide kaboom

er, along with pieces of human flesh and charred organs.
Posted by: Fred || 12/08/2010 00:00 || Comments || Link || E-Mail|| [290 views] Top|| File under: Lashkar e-Jhangvi
Police in Karachi arrests Taliban militants, commander
(KUNA) -- Police

jugged

early on Tuesday morning six Talibs and a commander in Pak Southern

Bloody Karachi

port city and confiscated suicide jackets, ammunition and other arms in their possession.

Acting on a tip-off, the joint teams of police and law-enforcement agencies raided an office, being covertly run by outlawed Tehrik-i-Taliban Pakistain (TTP), in Kanwari area of the city, police sources told KUNA.

They said forces

jugged

four TTP-linked

bad turban

s, who were running the office, along with two more TTP

gunnies

and a senior commander, who had arrived from

Wazoo

tribal region only two days ago. Sources said that the law personnel seized suicide jackets, ammunition and other arms from their possession. They added that the personnel were yet conducting the operation in the nearby areas and that more arrests were expected. The identities of the

jugged

TTP

gunnies

were not yet established but police said that they all were locals and belonged to Mehsud tribe of

Wazoo

tribal agency.
Posted by: Fred || 12/08/2010 00:00 || Comments || Link || E-Mail|| [287 views] Top|| File under: TTP
Bail granted to two accused in Benazir case
[Dawn] Rawalpindi courts accepted the bail of former CPO Rawalpindi Saud Aziz and former SP Khurram Shahzad before their arrest in regards to the Benazir Bhutto

liquidation

case.

Former CPO Rawalpindi Saud Aziz and former SP Khurram Shahzad appeared before Nasir Ahmed Khan, the judge at the Anti Terrorist Court No. 3, where their bail was accepted.

In the previous hearing, the court had issued warrant of arrests and had ordered authorities to arrest the accused and present them in court.

The two were

jugged

on allegations that they failed to provide adequate security for former Prime Minister Benazir Bhutto before her 2007

liquidation

.
Posted by: Fred || 12/08/2010 00:00 || Comments || Link || E-Mail|| [282 views] Top|| File under: Govt of Pakistan
Iraq
Bomb blast kills 3 children in Iraq
[Iran Press TV] Three people have been killed and six others injured in the Iraqi capital and the eastern province of Diyala as police keep rounding up more suspected

orc

s.

A bombing attack targeted on Monday the house of a Sahwa (Awakening) tribal security fighter in the al-Sawamra neighborhood of the center of Diyala's capital, Baqouba, a local police source told Aswat al-Iraq news agency.

Three children were killed and four others, all members of the same family,

were maimed

in the

kaboom

that

destroyed

the building, causing damage to adjacent houses.

Meanwhile,


...back at the ranch...


two civilians

were maimed

in a

kaboom

which targeted a store in central

Storied Baghdad

.

An

bomb

attached to the car of a housing ministry employee detonated while the vehicle was parked in front of his house in the al-Siha neighborhood in

Storied Baghdad

's southern area of al-Dora.

Elsewhere, a

roadside kaboom

targeted a US convoy in the al-Shuaabiya region of the southern city of Basra's western sector, but did not leave any casualties or damage.

Basra police also nabbed five suspected

snuffies

during 11 security raids across the city and seized a number of light weapons.

On Monday, Iraqi army soldiers

jugged

seven

bandidos

in two separate raids in

djinn-infested Mosul

, the capital of the troubled province of Nineveh in the north.

Police managed to defuse an improvised

bomb

hidden in the middle of a garbage dump in an outdoor market of the Christian majority town of Qarat Qosh, east of Mosul.
Posted by: Fred || 12/08/2010 00:00 || Comments || Link || E-Mail|| [285 views] Top|| File under: al-Qaeda in Iraq
Update on Rthvn...
I reached agreement with Righthaven the beginning of October. I've been waiting for the paperwork since then. Squire Cingold called me to see how it was going and I told him, and he called them for me to see what was up. In the course of the resulting poopstorm they said they sent me the papers by email the day I talked to them, plus a followup. Never saw any of them -- presumably eaten by Gmail's spam filters, even though I got their latest holler.

Anyway, I'm not supposed to disclose the amount of the settlement by the terms of the agreement, but it's more than is currently in the Rantburg bank (or in my checkbook after paying for a new HVAC system in October...) So if you've got spare change, please kick in. By this point it's easier to spend four digits to make it go away than to spend five digits defending it, which is what they count on.
Posted by: Fred || 12/08/2010 14:30 || Comments || Link || E-Mail|| [355 views] Top|| File under:
Who's in the News
45
[untagged]
6
Commies
3
Govt of Pakistan
2
Lashkar e-Jhangvi
2
Govt of Iran
2
Govt of Sudan
1
Chechen Republic of Ichkeria
1
Hezbollah
1
Taliban
1
al-Qaeda in Iraq
1
al-Qaeda in Arabia
1
al-Shabaab
1
TTP
1
Palestinian Authority
1
al-Qaeda
1
Jamaat-e-Islami
Bookmark
E-Mail Me
The Classics
The O Club
Rantburg Store
The Bloids
The Never-ending Story
Thugburg
RSS Links
Gulf War I
The Way We Were
Bio
Merry-Go-Blog
Hair Through the Ages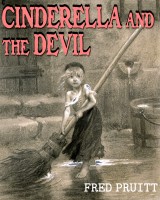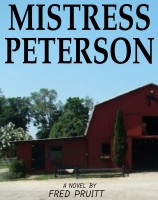 On Sale now!


A multi-volume chronology and reference guide set detailing three years of the Mexican Drug War between 2010 and 2012.

Rantburg.com and borderlandbeat.com correspondent and author Chris Covert presents his first non-fiction work detailing the drug and gang related violence in Mexico.

Chris gives us Mexican press dispatches of drug and gang war violence over three years, presented in a multi volume set intended to chronicle the death, violence and mayhem which has dominated Mexico for six years.
Click here for more information


Meet the Mods
In no particular order...


Steve White
Seafarious
Pappy
lotp
Scooter McGruder
john frum
tu3031
badanov
sherry
ryuge
GolfBravoUSMC
Bright Pebbles
trailing wife
Gloria
Fred
Besoeker
Glenmore
Frank G
3dc
Skidmark
Alaska Paul



Better than the average link...



Rantburg was assembled from recycled algorithms in the United States of America. No trees were destroyed in the production of this weblog. We did hurt some, though. Sorry.
3.83.192.109