2 Taliban Insurgents Killed, 3 Wounded in Badghis
[Tolo News] At least 2 Taliban

beturbanned goons

were killed, and 3 others

were maimed

in a joint military operation in western Badghis province on Wednesday, officials said

The incident happened in a village of Balamorghab district of Badghis province while Afghan and Isaf forces started a military operation against a group of

beturbanned goons

conducted by Seya Khan a local

Taliban capo

, Sharafuddin Majidi a

front man

for governor of Badghis told TOLOnews.

The operation began by Isaf choppers to target the

beturbanned goons

and there were no civilian, Afghan and Isaf forces causalities, he added.

Insecurity has recently worried people in Badghis where

beturbanned goons

target the Afghan forces in some villages.
Posted by: Fred || 12/10/2010 00:00 || Comments || Link || E-Mail|| [296 views] Top|| File under: Taliban
Africa Horn
Somali pirates free Saudi tanker for ransom
[Emirates 24/7]
Somali pirates have released a Saudi oil tanker along with its 14-member crew which they seized nine months ago after a ransom was paid, a maritime watchdog said on Thursday.

The MT Al Nisr Al Saudi, a 5,136-tonne tanker, was seized in early March with its Greek captain and 13 Sri Lankan crew members while on its way from Japan to Jeddah in

Soddy Arabia

.

"It was freed Tuesday after a ransom was paid," said Ecoterra International, an environmental NGO monitoring maritime activity in the region.

"It is now safe and under escort and all crew members are safe," an Ecoterra official added.

After it was seized the tanker was first moored off Garad, a pirate lair in central Somalia, then transferred to Kulub port.

Ecoterra said the Al Nisr Al Saudi was used in October by pirates who launched a failed attack against another commercial vessel, the Maltese-flagged Go Trader.

Somali pirates are holding 35 foreign vessels and at least 649 hostages, the group said.

One act of piracy out of every two worldwide is carried out off the coasts of Somalia or in the Gulf of Aden, according to the International maritime Bureau.
Posted by: Fred || 12/10/2010 00:00 || Comments || Link || E-Mail|| [297 views] Top|| File under: Pirates
12 troops killed in Somalia clashes
[Iran Press TV] At least 3 officers and nine soldiers have been killed in

festivities

between government troops and local fighters in the Somali capital, Mogadishu.

The incident took place when government troops supported by African Union peacekeeping forces were attacked by local fighters. Several civilians were also injured in the crossfire.

The African Union peacekeeping forces in Somalia are struggling to hold back fighters and to keep Somalia's fragile government in power.

The presence of the African Union troops, who act in support of Somalia's transitional government, has always been looked upon with disgust and wrath by local fighters. So the fighters have urged the complete withdrawal of the peacekeeping forces from Somalia and declared the fighting would resume unless their demand is met.

For months, Mogadishu has been the scene of daily battles between government forces and local fighters, both of whom are trying to take control of the capital.

The latest report by the International Committee of the

Red Thingy

says thousands of civilians have been injured in recent months in

festivities

throughout the country.

Boilerplate follows...
Somalia has not been able to form a powerful central government since 1991, when the former dictator Mohamed Siad Barre was toppled by warlords.

During the past two decades, up to one million people have

bit the dust

amid worsening security conditions in the country.

There are more than 1.4 million Internally Displaced People in Somalia. More than 300,000 IDPs are sheltered in Mogadishu alone.
Posted by: Fred || 12/10/2010 00:00 || Comments || Link || E-Mail|| [274 views] Top|| File under: al-Shabaab
Africa Subsaharan
Nigeria: Police arrests 4 alleged sect members
[Washington Examiner] Police in northeastern Nigeria say they have

jugged

members of a radical

Mohammedan

sect who ambushed security officers at a checkpoint.


Ambushing the cops seems like a pretty logical way to get yourself incarcerated...


Borno state police chief Mohammed Abubakar said Thursday that police

jugged

four men while four others had

decamped

, after a 30-minute shootout on Wednesday night.


"Cheaply made sneakers don't fail me now!"


He said the

gunnies

ambushed

coppers

and soldiers at a checkpoint in Maiduguri. The only injury was a suspect who was shot in the leg.


That says little for the marksmanship skills of either side...


Police believe the suspects are members of Boko Haram.
... not to be confused with Procol Harum, Harum Scarum, possibly to be confused with Helter Skelter...
The group is accused of killing more than 30 people in recent months including security officers, political and spiritual leaders.


... and possibly to be confused with the Purple Gang...


Boko Haram means "Western education is sacrilege" in the Hausa language.
Posted by: Fred || 12/10/2010 00:00 || Comments || Link || E-Mail|| [293 views] Top|| File under:
Arabia
Security Services Find Bomb, Drugs in Sana'a Old City
[Yemen Post] Security services captured on Tuesday a highly explosive TNT device in a car in Sana'a old city, official media has reported. Explosive devices and drug pills were found hidden inside a handbag of a 40-year-old lady, who was accompanied by another four women aging between 20 to 60 years old, according to the same sources. Security services were doing a routine search in the old city of Sana'a where they caught the car which was carrying the five women, the source said without giving the date or labeling the women to any terrorist group.
Posted by: Fred || 12/10/2010 00:00 || Comments || Link || E-Mail|| [287 views] Top|| File under:
13 Hurt in Capital Qat Market Blast
[Yemen Post] At least 13 people

were maimed

in an

kaboom

that rocked a qat market in Yemen's capital Sana'a, informed sources said on Wednesday.

Three of them were seriously

maimed

, they said.

An

bomb

exploded

at the gate of an inn at the market entrance in Hadda district, but those behind were unknown, they said.

No more details were available, and the authorities did not comment on the incident that comes amid the struggle and major efforts to hunt down AQAP Islamic fascisti and saboteurs.

In recent months, Yemen has taken several measures to maintain security in all governorates as worries about the situation in it started to hamper the influx of foreign investments.
Posted by: Fred || 12/10/2010 00:00 || Comments || Link || E-Mail|| [284 views] Top|| File under: al-Qaeda in Arabia
Britain
UK police arrest suspected killer of Imran Farooq
[Dawn] British police on Thursday

jugged

the suspected killer of Imran Farooq, the self-exiled Pak politician whose stabbing death in London sparked riots in

Bloody Karachi

.

Scotland Yard said officers

nabbed

a 34-year-old man at his home in the north London neighborhood of Camden for questioning. The man, who was not identified, was also being questioned on suspicion of robbery, police said.

The 50-year-old Farooq was on his way home from work when he was beaten and stabbed to death in broad daylight on Sept. 16.

Farooq had been living in self-imposed exile in London since fleeing Pakistain in 1992. He was a member of the Muttahida Qaumi Movement, or MQM, one of Pakistain's major parties and the largest in the coalition governing his hometown of

Bloody Karachi

. The city erupted into violence at the news of his death.

An MQM leader had said the party believed Farooq was killed in response to controversial statements made by the leader of party, Altaf Hussain, who himself lives in London.

The party represents mainly descendants of Urdu-speaking migrants from India who settled in Pakistain when it was created in 1947.

Police are still looking for two other men for questioning.
Posted by: Fred || 12/10/2010 00:00 || Comments || Link || E-Mail|| [294 views] Top|| File under:
Caribbean-Latin America
5 Killed in Fighting in Michoacan; Fighting Continues
Google Translate. A hat tip to Nota Roja for additional details
Roads leading into Morelia, Michoacan were blocked by disabled heavy vehicles as fighting between Mexican security forces and members of LaFamilia drug cartel enters its third day, according to Mexican news account.

Fighting began around 2100 hrs Wednesday night near the town of Apatzingan where drivers reported that the road connecting Apatzingan to Uruapan was blocked by a heavy vehicles.

Later reports say a raid by as many as 300 Mexican Federal agents in the town of El Mayor near the Ahuate market sparked a firefight with armed suspects, and roadblocks. Several vehicles were abandoned on the highway. The Apatzingan-Cuatro Caminos road was also blocked, as was a section of a turnpike 40 kilometers from Taretan.

An eight month old female infant was shot to death in the crossfire in Apatzingan.

Emma Yaritza Jaimes, the 17 year old daughter of mayor Guadalupe Jaimes Valladares, was killed in early fighting. Jaimes Valladares was wounded in the same shooting . Four Mexican Federal agents were wounded as well. The wounded agents were airlifted to hospitals in Morelia.

Reports say the a convoy of Mexican Federal agents was ambushed near the tollbooth in Tartan, with an unknown number of federal agents were wounded, but with no official reports on the actual toll. Armed suspects ambushed the convoy while hiding behind a mound of dirt near the highway.

About 50 vehicles including armored trucks and six helicopters were involved in fighting around El Mayor, where several roadblocks had been set up by armed groups.

These Mexican Federal forces were involved in heavy fighting including the use of hand grenades and assault rifles by armed suspects, which apparently drew in a number of other security forces from Michoacan state forces as well.

An hour later the Apatzingan-Cuatro Caminos road was blocked near the Agrimix plant. Armed supects disabled two cement mixers and a three ton truck carrying papayas blocking the center lanes. Several other private vehicles were disabled and set afire to prevent or delay security forces from reaching the disabled heavy vehicles.

El Razon reports a total of five individuals have been killed in the fighting and 28 vehicles damaged.

Reports also say several roads leading into Morelia, the capital were blocked as well and fighting between Mexican security forces and armed suspect belonging to La Familia continues into Thursday night and Friday morning.

Other reports say the blocks have been removed and movement continues as normal.

Michoacan officials are mulling imposing a state of emergency in the state to deal with the roadblocks and violence.
Posted by: badanov || 12/10/2010 00:00 || Comments || Link || E-Mail|| [266 views] Top|| File under:
More Mexican Mayhem
22 Die in Northern Mexico

A total of 22 individuals were murdered in drug and gang related violence in northern Mexican states including three Juarez municipal police officers ambushed Wednesday and six unidentified men shot to death on a remote highway near Chihuahua, Chihuahua.
For a map, click here.

Three unidentified men were shot to death in Juarez Monday afternoon, say Mexican news accounts. The victims were attacked at an auto repair shop near the intersection of calles Izcoatl and Popocatl where armed suspects entered the business and started shooting. The three were auto mechanics by trade.


Two unidentified men were shot to death in Chihuahua, Chihuahua Tuesday night, according to Mexican news accounts. The victims were shot near the corner of calles Martin H. Barrio and Alejandro Manzoni by armed suspects who then fled the scene in a van. One victim was in a Ford Contour when he was killed while the second victim was lying in the street.


A Juarez municipal police commander was shot to death late Tuesday night, say Mexican news reports. Luis Garcia was shot aboard his Jeep patriot near the intersection of Calle Elias and Camino Viejo San Jose. Garcia was commander of Juarez police auto theft division, and had just arrested two shooters in the murder of Chihuahua state police officer Erika Silva, who was just interred the same say Garcia was killed. Reports suggested that Garcia's murder was a response to that arrest.


An unidentified man and woman were found shot to death in Juarez late Wednesday, say Mexican press accounts. The victims were found tortured, bound hand and foot near the intersection of calles Florida and Calzada del Rio. Evidence at the scene suggested the two were dumped at the site.


An unidentified woman was shot to death and her companion was wounded in an attack in Chihuahua, Chihuahua Wednesday, according to Mexican news accounts. The shooting took place near the junction of Avenida Juan Escutia and Calle Miguel Barragan where armed suspects pursued the victims aboard a vehicle before shooting them.


An unidentified man was shot to death and an unidentified companion was wounded in a shooting in Juarez Wednesday, say Mexican news accounts. Sergio Rivera, 34, was shot aboard his Isuzu Pup pickup truck near the intersection of calles Leñeros and Grama in the Mexico 68 colony. Reports say the victim crashed his car while trying to escape the assault


Three unidentified Juarez police officers were shot to death and a fourth was wounded Wednesday according to Mexican press accounts. The attack took place at about 1300 hrs near the corner of calles Cadmio and Marcelo Caraveo in the San Felipe del Real colony where armed suspects fired in a police patrol vehicle, causing the driver to crash the vehicle. Reports say AK-47 assault rifles were used in the attack, and officers did not have time to return fire. The Mexican daily La Polaka says 25 Juarez police officers have died since October 9th. An Oldsmobile Bravada SUV used in the attack was found later in the day abandoned.


Six unidentified men were openly shot to death on a remote road near Chihuahua, Chihuahua, say Mexican news accounts. The attack took place at about 0500 hrs on Kilometer 10 of the Chihuahua-Cuauhtemoc road where several armed suspects lined up the victims against a wall in front of commuters and methodically shot them.


An unidentified man was found shot to death in Tijuana, Baja California, according to Mexican news accounts. The victim was found aboard a Nissan Pathfinder on Calle 34th Sur in the Sanchez Taboada with several spent shell casings inside.


A man in his 20s was found shot to death in Tijuana, Baja California, say Mexican news accounts. Oscar Armando Rodriguez Gonzalez was found on Avenida De las Rosas in the Leandro Valle colony shot dead with five .40 caliber spent shell casings at the scene.


A man just out of prison after serving a three month term for robbery was shot to death Tuesday in Torreon, Coahuila, say Mexican news reports. Hector Renteria Retana, 24, was shot by armed suspects who were abvoard a vehicle near the intersection of calles Gladiolas and Eglantinas on the El Águila farm. Several 9mm spent shell casings were found at the scene.
Posted by: badanov || 12/10/2010 00:00 || Comments || Link || E-Mail|| [390 views] Top|| File under:
Europe
Sweden sentences al-Shabab men to jail
[Iran Press TV] A Swedish court has sentenced two members of the Somali al-Shabaab group to four years in prison over involvement in terrorist attacks in the war-weary Horn of Africa nation.

A district court in the southwestern city of Gothenburg on Wednesday found two Swedish citizens of Somali origin guilty of collaboration with the

hard boy

al-Shabaab group to carry out bombing attacks in Somalia.

The men were

jugged

in May and June.

The anti-government al-Shabaab group is now in control of several towns in southern Somalia following weeks of bloody

festivities

with rival Ahlu Sunna Waljama'a fighters and Somali government forces.

In a recent report, the International Committee of the

Red Thingy

(ICRC) stated that hundreds of civilians have been killed or injured in fighting in Somalia in recent months.

The Geneva-based humanitarian institution said that a total of 5,000 patients with war injuries, including 1,900

women and kiddies

, were admitted to Mogadishu's Keysaney and Medina hospitals from January through September.

Compared to last year, it is an increase of 25 percent in the total number of war casualties and 72 percent in the number of war-

maimed

women and kiddies

admitted to the hospitals.

Some 4,000 patients with war injuries, among them 1,100

women and kiddies

, were taken to Mogadishu's two referral hospitals in 2009.
Posted by: Fred || 12/10/2010 00:00 || Comments || Link || E-Mail|| [301 views] Top|| File under: al-Shabaab
German police arrest two suspected Sikh militants
[Dawn] German police have

jugged

two men suspected of being Sikh

faceless myrmidons

belonging to a group that is fighting to create a Sikh homeland, prosecutors said on Thursday.

They say the men,

jugged

in the western states of Hesse and North Rhine-Westphalia, were part of the

turban

Khalistan Zindabad Force (KZF) that wants to create a Sikh homeland out of parts of India and Pakistain.

"They are accused of having joined the KZF by 2009 at the latest and been in contact with its leadership abroad to help procure weapons," Germany's Public Prosecutor General at the Federal Court of Justice in Karlsruhe said in a statement.

The two, described as 35-year old Sukhpreet S. and 41-year old Jagtar S. M., are Indian nationals and have been charged with violations of firearms laws and "membership in a foreign terrorist organisation".

Prosecutors say they had acquired two semi-automatic firearms and forged identity documents, and had sought to obtain more arms to help the KZF in its attacks on Indian targets and authorities.

The group aims to deliver weapons and counterfeit money to the Indian state of Punjab via networks of members in Europe, police say. The European Union considers it a terrorist organisation.
Posted by: Fred || 12/10/2010 00:00 || Comments || Link || E-Mail|| [277 views] Top|| File under:
Home Front: WoT
Update of Update on R****haven...
Fred's goal meter says we're 75% there -- that's good, but not good enough. Do remember, that his costs include not only this extortion law suit, but the monthly fees of keeping Rantburg open. Some of us have pledged for the 15th and that is good. So, that 75% ($1,000 needed for the law suit) -- consider it only 50% so Rantburg continues to exist.

As we continue in this season that we count our blessings, we must also remember, freedom isn't free. If you appreciate Fred providing you a speaking box at the corner of 1st and Main in Rantburg to express your freedom of speech, then, ante up.... you're be a better person for doing so.
I reached agreement with Righthaven the beginning of October. I've been waiting for the paperwork since then. Squire Cingold called me to see how it was going and I told him, and he called them for me to see what was up. In the course of the resulting poopstorm they said they sent me the papers by email the day I talked to them, plus a followup. Never saw any of them -- presumably eaten by Gmail's spam filters, even though I got their latest holler.

Anyway, I'm not supposed to disclose the amount of the settlement by the terms of the agreement, but it's more than is currently in the Rantburg bank (or in my checkbook after paying for a new HVAC system in October...) So if you've got spare change, please kick in. By this point it's easier to spend four digits to make it go away than to spend five digits defending it, which is what they count on.
Posted by: Sherry || 12/10/2010 02:43 || Comments || Link || E-Mail|| [291 views] Top|| File under:
India's ambassador gets pat-down at US airport
[Emirates 24/7] India's sari-clad ambassador was pulled from an airport security line and patted down by a TSA agent in Mississippi after attending a conference, an act one state agency official called 'unfortunate.'


Those people are crazy. How much money could we save by disbanding them?


Meera Shankar, India's ambassador to the United States, was subjected to the search on Saturday after speaking to an international studies program at Mississippi State University.

Witnesses said Shankar was told she was pulled from a security line because of her dress - she was wearing a sari that drapes across the body Ñ and patted down by a female security agent.

A Transportation Security Administration

front man

said diplomats are not exempt from pat-down searches and that bulky clothing is one reason for additional screening.

Officials at the Indian embassy in Washington declined to discuss what happened.
Posted by: Fred || 12/10/2010 00:00 || Comments || Link || E-Mail|| [621 views] Top|| File under:
FBI: Md. bomb plot suspect knew about Oregon sting
[Washington Examiner] A 21-year-old man charged with trying to blow up a military recruiting center briefly hesitated when he heard about a federal sting operation that nabbed an alleged terrorist in Oregon last month but decided to keep going with his plan, authorities said.


"Hark! My spider sense is tingling!"


Antonio Martinez, a naturalized U.S. citizen who goes by the name Muhammad Hussain after recently converting to Islam, faces charges of attempted murder of federal officers and attempted use of a weapon of mass destruction.


"Don't worry about it. It's just your craving for ice cream. Have a cone!"




The thought occurs that, had the FBI been so proactive in the late 1960s, a certain dear acquaintance and ghost writer of our current president might have spent his "underground years" behind bars instead of having a dead girlfriend and a distinguished career as a professor (not emeritus) of education.

He told an informant working with the FBI he thought about nothing but jihad
Continued on Page 49
Posted by: Fred || 12/10/2010 00:00 || Comments || Link || E-Mail|| [796 views] Top|| File under: al-Qaeda
India-Pakistan
Missing prisoners found in spy agencies' custody
[Pak Daily Times] Two of the country's top spy agencies have confessed before the apex court that 11 missing prisoners of Adiala Jail were in their custody and were being tried under the Army Act.

A three-member bench of the apex court, headed by Chief Justice of Pakistain Iftikhar Muhammad Chaudhry and comprising Justice Ghulam Rabbani and Justice Khalilur Rehman Ramday heard the case of 11 missing prisoners of Adiala Jail.

During the course of proceedings, Raja Muhammad Irshad, counsel for the federation, the Pakistain Army, Inter-Services Intelligence, Intelligence Bureau, Military Intelligence, told a three-member bench consisting of Chief Justice Iftikhar Muhammad Chaudhry, Justice Ghulam Rabbani and Justice Khalilur Rehman Ramday that the missing prisoners had been in their custody and were

jugged

during a massive operation launched after the court's direction where more than 20

bully boyz

were

jugged

in the operational areas.

He said they were in safe and secure hands and would be charged under the Army Act, adding that their trial would be held in the General Field Court Martial in accordance with law.

Recording his statement on behalf of the respondents, Irshad dispelled the impression that the Pakistain Army and its other institutions were above law and the court. He said such negative impression had been given by certain elements who had been playing in the hands of the people who were out to secure their vested interests.

He said, "I want to record a statement to dispel the impression that the Pakistain Army or any of its organs, is above law and defy the court's orders. They submit themselves before the constitution and hold the apex court in the highest regard."

"They appreciate what the court is doing for the constitutional governance of the country," he added. He said these institutions had been bound to follow the order and judgement of this court.

Giving details of the incident, he said these prisoners, soon after their release from the jail, voluntarily submitted themselves in the custody of people who had disguised themselves as secret agencies' personnel. From there, they were taken to operational areas, as they had close links with a well-knit terrorist organisation and were prepared to cause further damage by launching attacks on the army and sensitive installations, he added.

Masterminds: Irshad said that these people were

criminal mastermind

s of terrorist attacks on Hamza Camp, the GHQ, Kamra, Friday prayers attack and even involved in an attack on a three-star general in Rawalpindi.

To the counsel's objection, the CJP told him that he could contact the authorities concerned as the counsel had assured the court that they would be treated according to law.
Posted by: Fred || 12/10/2010 00:00 || Comments || Link || E-Mail|| [285 views] Top|| File under: Govt of Pakistan
Waziristan tribesmen protest US missile strikes
[Dawn] Two dozen

rustics

are staging a silent protest in Pakistain's capital against US missile strikes along the Afghan border.

The protesters in Islamabad identified themselves as relatives of civilians killed or

maimed

in the drone-fired strikes. They have threatened to sue the United States unless it agrees to hundreds of millions in compensation for victims.

The men hail from the North

Wazoo

tribal region near Afghanistan. They displayed banners criticizing the CIA-sponsored attacks while sitting silently near the parliament building on Thursday.

Pakistain publicly condemns the strikes but is believed to secretly aid them. Civilians are sometimes said to be among the dead, but some residents say the strikes are very accurate in targeting

beturbanned goon

s.
Posted by: Fred || 12/10/2010 00:00 || Comments || Link || E-Mail|| [305 views] Top|| File under: Govt of Pakistan
Bomb explosion wounds 4 security personnel in N.Pakistan
(KUNA) -- At least four security personnel were

maimed

on Thursday in a bomb

kaboom

in a Northern Pak town, said officials. A remote control bomb

kaboom

hit security personnels vehicle while they were on routine patrol in Saro Khel area of Hangu district, more than 150 kilometers from Islamabad, security officials told KUNA.

They said the

kaboom

badly damaged the vehicle and

maimed

four security personnel. They added that at least one of the

maimed

was

at death's door

. The

kaboom

occurred as security is on red alert in Hangu and adjoining areas, known as hotbed of sectarian violence, during the Muharram month. Also, the District Coordinating Officer (DCO) Hangu has put complete ban on the entrance of Afghan refugees in the territorial limits of the district.
Posted by: Fred || 12/10/2010 00:00 || Comments || Link || E-Mail|| [310 views] Top|| File under: TTP
Iraq
U.S. soldier dies of wounds in Wassit
WASSIT / Aswat al-Iraq: A U.S. soldier died on Wednesday of wounds sustained by a sniper in north of Kut, according to a well-informed source.

"The soldier, who was seriously wounded this afternoon by a sniper in al-Nuaamaniya district, north of Kut, died," the source told Aswat al-Iraq news agency, noting that the medical team in al-Nuaamaniya military hospital failed to save his life as his wounds were deadly," the source told Aswat al-Iraq news agency.

A police source had said earlier that an unknown sniper shot a soldier of U.S. Provincial Reconstruction Team while on duty in al-Nuaamaniya district, north of Kut.
Posted by: Steve White || 12/10/2010 00:00 || Comments || Link || E-Mail|| [301 views] Top|| File under:
Israel-Palestine-Jordan
Israeli F-16 jets hit targets in Gaza
(KUNA) -- Israeli F-16 jet fighters attacked three

Paleostin

ian targets in

Gazoo

Strip early on Thursday inflicting damage,

Paleostin

ian security sources said.

The strikes targeted a training field for Izz-Eddine Al-Qassam Brigades, the military wing of the Islamic

bad boy

group,

Hamas, always the voice of sweet reason,

, located in the center of the enclave, leaving damage. However,
The infamous However...
there were no casualties.

The fighter jets hit a deserted house in the village of Al-Meghraqa, south of

Gazoo

city, hitting it directly and turning it into a heap of smouldering ruins. An identical attack targeted another training site of the same faction in eastern

Gazoo

, also causing damage, but no human losses.

A

front man

of the Israeli Army said the strikes were in retaliation for a mortar attack that targeted a farming settlement near the demarcation line, wounding a security man. The

maimed

, suffering from medium cuts, was transported to hospital.

Israeli officials have warned that prevailing tension in and around the strip may eventually develop into major armed hostilities.



Gazoo

is under control of Hamas that has taken control of the enclave in fighting with Fatah, another mainstream

Paleostin

ian group.
Posted by: Fred || 12/10/2010 00:00 || Comments || Link || E-Mail|| [306 views] Top|| File under: Hamas
Who's in the News
49
[untagged]
7
Govt of Pakistan
3
al-Shabaab
2
Commies
2
al-Qaeda in Arabia
1
Taliban
1
Hamas
1
al-Qaeda
1
Govt of Syria
1
Palestinian Authority
1
Govt of Sudan
1
Pirates
1
Abu Sayyaf
1
TTP
Bookmark
E-Mail Me
The Classics
The O Club
Rantburg Store
The Bloids
The Never-ending Story
Thugburg
Gulf War I
The Way We Were
Bio
Merry-Go-Blog
Hair Through the Ages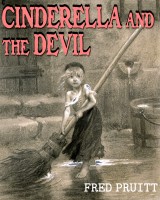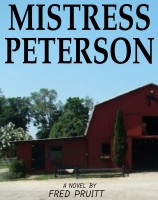 On Sale now!


A multi-volume chronology and reference guide set detailing three years of the Mexican Drug War between 2010 and 2012.

Rantburg.com and borderlandbeat.com correspondent and author Chris Covert presents his first non-fiction work detailing the drug and gang related violence in Mexico.

Chris gives us Mexican press dispatches of drug and gang war violence over three years, presented in a multi volume set intended to chronicle the death, violence and mayhem which has dominated Mexico for six years.
Click here for more information


Meet the Mods
In no particular order...


Steve White
Seafarious
Pappy
lotp
Scooter McGruder
john frum
tu3031
badanov
sherry
ryuge
GolfBravoUSMC
Bright Pebbles
trailing wife
Gloria
Fred
Besoeker
Glenmore
Frank G
3dc
Skidmark
Alaska Paul



Better than the average link...



Rantburg was assembled from recycled algorithms in the United States of America. No trees were destroyed in the production of this weblog. We did hurt some, though. Sorry.
3.83.192.109