Afghanistan
German soldiers are 'too fat to fight' Taliban because they drink so much
They drink too much and they're too fat to fight, that's the damning conclusion of German parliamentary reports into the country's 3,500 troops stationed in Afghanistan.

While British and U.S. troops in the country face a strict ban on alcohol, their German comrades are allowed two pints a day.

The stunning statistics reveal that in 2007 German forces in northern Afghanistan drank 1.7million pints of beer and 90,000 bottles of wine. The troops also downed 896,000 pints of beer in the first six months of this year, the Times reported.

The statistics only add to the embarrassment of the country's federal army, Budweiser Bundeswehr, after a report earlier this year found troops to be too fat, smoked too much and didn't exercise enough. It showed they lived on beer and sausages while shunning fruit and vegetables.

The parliamentary report claimed that some 40 per cent of all German army personnel are overweight - a higher percentage than in the civilian population. At the time Reinhold Robbe, the parliamentary commissioner for the armed forces, stated: 'Plainly put, the soldiers are too fat, exercise too little, and take little care of their diet.'

The Times also reported the damning allegation from a senior officer that Germany is failing in its main mission to train the Afghan police. He descibed the efforts as 'a miserable failure'.

Since 2001, 28 German soldiers have been killed in Afghanistan.
Posted by: GolfBravoUSMC || 12/04/2008 05:41 || Comments || Link || E-Mail|| [405 views] Top|| File under:
Africa Horn
Yarr!!! We be rich pirates
December 1, 2008: The owners of the Ukrainian ship (and its 33 tanks and other weapons) have agreed to pay the Somali pirates a $20 million ransom. This is the largest ransom ever paid to the Somali pirates, and will encourage more groups to get involved in pirate operations. The GPD for all of Somalia is only about $2.5 billion (meaning the average income per person is $250). So $20 million in cash is a really big deal.
Posted by: ed || 12/04/2008 08:44 || Comments || Link || E-Mail|| [277 views] Top|| File under:
EU warships begin anti-piracy patrols off the coast of Somalia next week
(SomaliNet) A flotilla of EU warships will begin anti-piracy patrols off the coast of Somalia next week. The six ships and three reconnaissance aircraft will replace a Nato force that has been in the region and escorting cargo ships carrying relief aid to Somalia since the end of October.

Although the Nato ships have helped deliver nearly 30,000 tons of humanitarian supplies to the impoverished nation, they have not been able to stem the upsurge in pirate attacks on foreign shipping in one of the most important shipping lanes in the world.

Foreign policy chief Javier Solana said the EU warships will arrive on Monday, and the handover with the Nato force will take place on December 15.

Britain, France, Greece and Germany will provide ships for the initial naval contingent, and France and Italy will provide patrol aircraft.

The task force - codenamed Operation Atalanta - will be the EU's first naval operation. It will have the same duties as the Nato mission, including escorting cargo vessels, protecting merchant ships and deterring pirate attacks. "These tasks will be done with very robust rules of engagement," Foreign policy chief Javier Solana said.

EU foreign ministers have agreed to ask the UN Security Council to clarify the legal issues involved in the anti-piracy effort. Ministers said they would also consider the possibility of deploying a follow-up anti-piracy mission to assist the EU ships.

Under the current UN mandate, the international fleet operating off the Horn of Africa has not been able to board ships seized by the pirates in order to free their hostages.

Besides the Nato ships, 10 others from the United States, India, Russia and Malaysia are patrolling the region at present.
Posted by: Fred || 12/04/2008 00:00 || Comments || Link || E-Mail|| [471 views] Top|| File under: Pirates
India-Pakistan
Hamid Gul: Indian Government should listen to Communists
Hamid Gul, former chief of ISI and ideologue of fundamentalism, has said that New Delhi should listen to views of the Indian Communists parties here and stop playing a 'lackey' to the US.

Appearing on a TV show, he contested that Lashkar-e-Toiba thrives on Pakistani protection. Mr Gul said this perception was "completely wrong" and blamed the India's current engagement with the US for the spate of violence.

"This is a perception that is shared by the Communist parties. India has become a lackey of the US in the lather's attempts to create a counter-weight to China. We have been routinely hearing it from Left parties," he said.

Prakash Karat and his colleagues have been maintaining that the "sole strategy" of the US was to capture the Indian market because China will be equal to the US in terms of economy and growth by the middle of this century. "China has to be encircled as it is the most powerful socialist country capable of challenging the might of the US," Mr Karat had said recently.

Mr Husain Haqqani, now Pakistan's ambassador to Washington, had written about Lashkar in a 2005 essay. "The most significant jihadi group of Wahhabi persuasion — influenced by the doctrine of 18th century Islamic scholar Muhammad ibn-Abdul Wahhab — is Lashkar-e-Toiba, which is backed by Saudi money and protected by Pakistani intelligence services," Haqqani wrote.

According to Mr Haqqani, LeT justifies its ideology by the religious verse that says, "you are obligated to fight even though it is something you do not like." When this was pointed out to Mr Gul, he gave a curious explanation: "The essay was written when he was a journalist, much before he became a diplomat."
Posted by: john frum || 12/04/2008 00:00 || Comments || Link || E-Mail|| [279 views] Top|| File under: ISI
Deccan Mujahideen threaten to attack Indian airports
The Deccan Mujahideen group that claimed responsibility for the Mumbai terrorist attacks, has now threatened to attack the New Delhi, Banglore and Chennai airports between December 3 and 7, a private TV channel quoted Indian media as saying on Wednesday. According to the channel, the threat was given in an email sent from Saudi Arabia and received by Indra Gandhi Airport officials. Security at all the Indian airports was put on high alert after the email. Earlier, on November 26, the little known group had claimed responsibility for the deadly attacks that left almost 200 people dead.
Posted by: Fred || 12/04/2008 00:00 || Comments || Link || E-Mail|| [300 views] Top|| File under: Lashkar e-Taiba
Lashkar-e-Taiba denies role in Mumbai attacks
(AKI) - By Syed Saleem Shahzad - Kashmiri separatist group Laskhar-e-Toiba has sought to distance itself from last week's Mumbai terror attacks by suggesting disgruntled Indian militants were responsible for the violence. In a telephone interview with Adnkronos International (AKI), Lashkar-e-Toiba spokesman Abdullah Ghaznavi said the attack was not carried out by any Kashmiri militants.

"This is definitely an inside job from within the Indian establishment which helped the attackers go into Mumbai via the Arabian Sea, if they really infiltrated from Pakistan," he said.

"Otherwise, tell me how the boat, on which those attackers reached Mumbai, avoided Indian naval radars guarding Indian territorial waters everywhere and how any Pakistani fisher trawler can mistakenly enter into their waters, even a mile inside, and they don't leave any stone unturned to immediately arrest him."

"How come the attackers dodged them?" Abdullah Ghaznavi said.

Abdullah Ghaznavi said that there must have been collusion between some elements in the Indian establishment and the militants who carried out the attacks.

"Laskhar-e-Toiba does not have such capabilities." Abdullah said. "Nor do we have such penetration within the Indian establishment to carry out the attack at such a level nor did we in the past. Our activities are restricted to Kashmir and also against the Indian occupying troops in Indian-held Kashmir."

Lashkar-e-Toiba was more than happy to take responsibility for its attacks, the spokesman told AKI.

"If you go through our past records. If we really carried out any action against the Indian forces in Kashmir we proudly claim it but this incident we denounce. Our operations were never against the civilian population, whosoever they are," Abdullah asserted.

Lashkar-e-Toiba, is the military wing of the well-funded Pakistani Islamist organisation Markaz-ad-Dawa-ul-Irshad, which was founded in 1989 and recruited volunteers to fight with the Taliban.

During the 1990s, experts say Lashkar-e-Toiba received instruction and funding from Pakistan's spy agency, the Inter-Services Intelligence (ISI), in exchange for a pledge to target Hindus in Indian-administered Jammu and Kashmir and to train Muslim extremists on Indian soil. Pakistan's government has repeatedly denied allegations of supporting terrorism.

Until it was banned in Pakistan in 2002, LeT claimed responsibility for several attacks.

India has asked Pakistan to hand over 20 top fugitives amid heightened tensions between the two nuclear-armed nations following the deadly terrorist attacks which killed at least 188 people and injured up to 300 others.

Posted by: Fred || 12/04/2008 00:00 || Comments || Link || E-Mail|| [283 views] Top|| File under: Lashkar e-Taiba
Hafiz Saeed should be arrested, says Indo expert
(AKI) - India should demand the arrest of Pakistani extremist leader, Hafiz Muhammad Saeed, over the brutal Mumbai terror attacks, an Indian defence expert said on Tuesday. Alok Bansal, from the Institute for Defence Studies & Analysis in New Delhi, also said India should strike the group's training camps in Kashmir if there was concrete proof of their role in Mumbai and if Pakistan failed to cooperate with Indian police.

Hafiz Muhammad Saeed is the head of the Islamic wahabi fundamentalist group, Jama'at-ud-Da'wah, that spawned Lashkar-e-Toiba. Speaking in an interview with the Italian daily, Il Sole 24 Ore, Bansal said it was important for the Indian government to show that was not "impotent" in the face of terrorist attacks.

India has asked Pakistan to hand over 20 top fugitives amid heightened tensions between the two nuclear-armed nations since the attacks. Pakistan said it would "frame a formal response" once it received the list of names.

Bansal said the terrorists had moved around Mumbai because they had prepared their plans with great care. "They had been trained and armed well and the fact that they moved around a crowded city like Mumbai was an advantage," he said. "If you have no fear of death and you want to create the greatest possible number of victims, there are endless possibilities."

Bansal said Pakistan's spy agency, Interservices Intelligence (ISI) had given Lashkar-e-Toiba financial support because it furthered Islamabad's objectives in Kashmir.

He said the security situation in Pakistan was of serious concern particularly because the Taliban had moved their military bases into the tribal regions inside Pakistan. "Now the offensive by the US and Islamabad's army in the tribal regions are pushing militants more to the east," he said. "With this step, there is a risk they will arrive in the Punjab, in the heart of the country."

Bansal, a former naval officer with 26 years of service in the Indian Navy, specialises in internal disorder in Pakistan. Now based at the New Delhi think-tank, he has edited two books and published a number of research papers and writes extensively for Indian, Pakistani and international newspapers and websites.

Bansal said better coordination was needed between Indian intelligence agencies. "For too long this sector has not received the attention it deserves," he said.

This article starring:
Hafiz Muhammad Saeed
Posted by: Fred || 12/04/2008 00:00 || Comments || Link || E-Mail|| [272 views] Top|| File under: Lashkar e-Taiba
Pakistan to try suspects, not surrender them to India, says Zardari
Suspects wanted by India in the attacks on Mumbai will be tried in Pakistan if there is concrete evidence against them, President Asif Ali Zardari said on Tuesday.


How's Omar Saeed Sheikh doing, Gomez?

He told Larry King in an interview from Islamabad that if proof of wrongdoing surfaced, the men would be tried in Pakistani courts and sentenced. The state of Pakistan is in no way responsible for the Mumbai attacks, he said, which were the work of 'stateless', meaning non-state, actors. Lashkar-e-Tayyaba, he said in answer to a question, is a banned organisation in Pakistan and all around the world. "If indeed they are involved, we would not know. Again, they are people who operate outside the system.

Asked what Pakistan would do if India does produce evidence linking the terrorists with Pakistan, Zardari replied, "I would -- my government would take action, our government would take action, the democratic government of Pakistan would take action against all the actors and anybody who is involved."


I seem to recall that the Taliban tried the same thing shortly after 9/11: they said that while they wouldn't turn Binny and the al-Qaeda mooks over to us, if we just gave them all the evidence that they would try Binny in an 'Islamic court'. Bush didn't fall for that, and I hope the Indians don't fall for it now.

Lone survivor: Zardari said no "tangible proof" had come forth so far that the lone survivor from among the terrorists, was a Pakistani, as was being claimed.

Zardari said any Indian strike across the border at a suspected terror base would be counterproductive. "The threat is in the region, and just not to Bombay or to India. The threat to the state of Pakistan. There's a threat to the state of Afghanistan. It's a threat throughout the region. So that would be counterproductive." When his attention was invited to a new report predicting the possibility of a terrorist strike against a major US city in the next five years, Zardari replied that it was all the more reason to help Pakistan.

He agreed that in the past "lots of mistakes" had been made but the present government would not provide support to militant movements. "I can assure the world from my side, from my army's side, from my parliament's side and the people of Pakistan that we are not helping any such activity, he added. To a question about President-elect Barack Obama, Zardari said there is a "world romance with Obama" and "we are looking forward to working with him". He called Hillary Clinton "an excellent choice" for secretary of state. He said it would not ever be necessary for America to take action in Pakistan, as that is something Pakistan will itself do if any "actionable intelligence" was given to it.

Posted by: Fred || 12/04/2008 00:00 || Comments || Link || E-Mail|| [299 views] Top|| File under: Govt of Pakistan
Israel-Palestine-Jordan
Israel preparing strike against Iran - report
ISRAEL is reportedly drawing up plans to attack Iranian nuclear facilities and is prepared to launch a strike without backing from the US.

"It is always better to coordinate," a top Defence Ministry official told The Jerusalem Post. "But we are also preparing options that do not include coordination."

Israel would prefer to work in consultation with the US because the US Air Force controls the Iraqi airspace its jets would need to cross on a bombing mission. "There are a wide range of risks one takes when embarking on such an operation," a top Israeli official said.

A report, published in September in Britain's Guardian newspaper, claimed that Isreali Prime Minister Ehud Olmert requested a green light to attack Iran in May but was refused by George W. Bush

Iran has already dismissed the possibility of an Israeli strike. "We think that regional and international developments and the complicated situation faced by Israel itself will not allow it to launch military strikes against other countries," Iranian Foreign Ministry spokesman Hassan Qashqavi said, according to the Press TV Web site. "Israel makes threats to promote its psychological and media warfare."
Posted by: Oztralian || 12/04/2008 02:00 || Comments || Link || E-Mail|| [250 views] Top|| File under:
Report: Obama advisors want NATO troops in West Bank
This is a Paleo news agency so salt is required. But if true it's going to be a real problem. No way in hell do I want US troops patrolling the West Bank. Let the French do it.

Bethlehem - Ma'an/Agencies - US President-elect Barack Obama is considering a deployment of NATO forces to the West Bank as part of a plan for resolving the Israel-Palestine conflict, an American newsmagazine reported on Wednesday.

Former US-national security advisors Brent Scowcroft and Zbigniew Brzezinski reportedly endorsed the strategy in recent days. Meanwhile, Obama's nominee to head the National Security Council, Gen. James Jones, apparently favors the idea, all according to Newsweek, a weekly American newsmagazine.


Scowcroft and Brzezinski are out of touch hacks who are happy to crush the little people under their feet while playing the 'Big Game'. Zbig, especially, has long been willing to canoodle with bloodthirsty thugs. No thanks.

"A principle that appeared to be out of bounds I think is now in bounds," said Tony Blair, the Middle East envoy from the International Quartet countries.

Israel has long argued that the country cannot deal with Palestine until the Palestinian Authority (PA) manages to control militants. And Palestinians complain that they cannot conciously ask militias to disarm so long as Israel continues to occupy the West Bank and East Jerusalem. But a NATO force, Obama's advisors argue, would bridge the impasse on both sides.

"But then it's not clear how NATO could prevent the Israelis from taking matters into their own hands," according to the Newsweek report, if Palestinian fighters began "picking off" NATO soldiers.


What about OUR response if Paleo hard boyz start potting our soldiers? What would world opinion be if we flatten the house of a Paleo gunnie? Or whack him and his best friends? Or conduct raids to find some mid-level Dogmush?

And suppose we grab a Paleo for good cause -- where do we put him? In an Israeli prison? Gitmo?

How soon would the MSM, aided and abetted by the hard left, start to describe our soldiers in the West Bank as oppressors and occupiers?

And what would we say to the spouse/children/parents of an American soldier gunned down by a Paleo hard boy while on patrol in Bethlehem?

We'll see how smart and realistic Bambi is on this issue: if he goes along with this he's an idiot and a one-term president for sure.

"And should all-out fighting resume--this is, remember, one of the world's most intractable conflicts--NATO could be drawn into the middle," the article goes on to say.
Posted by: Steve White || 12/04/2008 00:00 || Comments || Link || E-Mail|| [974 views] Top|| File under:
New boat to break Gaza siege
The leaders of the Arab community are scheduled to sail into the Gaza Strip to break the Israeli imposed siege on the territory.

Dozens of Arab leaders residing in Palestine will set sail Sunday from the Israeli port of Jaffa to break the blockade on the populated territory, Zahi Nujeidat, a spokesman for Israel's Islamic Movement said on Wednesday.

The regime has kept its border crossings with the coastal strip closed over the last month in response to 'rocket attacks by Palestinian factions'. It has blocked all food and fuel supplies to the territory which is home to 1.5 million people.

Nujeidat said the ship will take humanitarian aid to the Gaza strip 'to defy the government's blockade of the territory', the Israeli daily Haaretz reported.

Earlier this week, Israel prevented a Libyan Ship from reaching Gaza. The ship which was carrying three thousand tons of humanitarian and medical aid was stopped before entering the territory.
Posted by: Fred || 12/04/2008 00:00 || Comments || Link || E-Mail|| [288 views] Top|| File under: Hamas
Syria-Lebanon-Iran
Aoun on historic Syria visit
Lebanese Christian leader Michelle Aoun, long hostile to Syria, arrived in Damascus on Wednesday in a historic first visit to Syria that will include talks with Syrian President Bashar al-Assad and leaders of Syria's Christian community.

Lt. General Aoun, head of the parliamentary minority, told reporters at the airport that he hoped that his visit would usher in a bright stage in the Syrian-Lebanese relations, the official SANA news agency reported.

The head of the Lebanese arrived at the Damascus International Airport aboard Assad's private plane of and was met by Syria's Deputy Foreign Minister Fisal al-Miqdad, who took him to the al-Shaab presidential palace.

The Syrian al-Watan daily quoted Aoun on Wednesday as saying that his three-day talks in Damascus would touch on Syrian-Lebanese diplomatic ties, demarcating borders and the missing Lebanese who are believed to be detained in Syria.

Aoun dismissed criticism of the historic visit by the rival March 14 coalition led by Saad Hariri, whose father Rafik Hariri, a former prime minister, was assassinated in 2005 in a bombing many blame on Syria. "I am being attacked because I said that Christianity had originated in Syria," the Lebanese al-Nahar daily quoted him as saying before his trip. "I want to separate Christians from the March 14 alliance because it was mistaken."
Posted by: Fred || 12/04/2008 00:00 || Comments || Link || E-Mail|| [272 views] Top|| File under: Govt of Syria
Who's in the News
41
[untagged]
3
Lashkar e-Taiba
2
Pirates
2
TTP
2
Hamas
2
ISI
1
Govt of Pakistan
1
al-Qaeda in Europe
1
Govt of Syria
1
Jamaat-ul-Mujahideen Bangladesh
Bookmark
E-Mail Me
The Classics
The O Club
Rantburg Store
The Bloids
The Never-ending Story
Thugburg
RSS Links
Gulf War I
The Way We Were
Bio
Merry-Go-Blog
Hair Through the Ages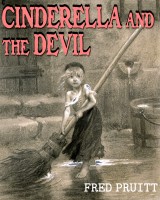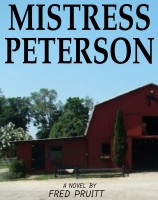 On Sale now!


A multi-volume chronology and reference guide set detailing three years of the Mexican Drug War between 2010 and 2012.

Rantburg.com and borderlandbeat.com correspondent and author Chris Covert presents his first non-fiction work detailing the drug and gang related violence in Mexico.

Chris gives us Mexican press dispatches of drug and gang war violence over three years, presented in a multi volume set intended to chronicle the death, violence and mayhem which has dominated Mexico for six years.
Click here for more information


Meet the Mods
In no particular order...


Steve White
Seafarious
Pappy
lotp
Scooter McGruder
john frum
tu3031
badanov
sherry
ryuge
GolfBravoUSMC
Bright Pebbles
trailing wife
Gloria
Fred
Besoeker
Glenmore
Frank G
3dc
Skidmark
Alaska Paul



Better than the average link...



Rantburg was assembled from recycled algorithms in the United States of America. No trees were destroyed in the production of this weblog. We did hurt some, though. Sorry.
54.242.115.55