Africa Horn
Rival Sudans agree to AU roadmap
[Al Jazeera] Sudan has endorsed the African Union's


...a union consisting of 53 African states, most run by dictators of one flavor or another. The only all-African state not in the AU is Morocco. Established in 2002, the AU is the successor to the Organisation of African Unity (OAU), which was even less successful...


(AU) roadmap to avert an all-out war with South Sudan, though it insisted on retaining the right to self-defence.

Earlier on Thursday, South Sudan said it had accepted the AU's seven-point roadmap that called for a cessation of hostilities.

Based on the seven-point roadmap, the two countries have until next Tuesday to restart stalled negotiations and three months to reach an agreement.

The AU is trying to get the two sides to again negotiate the countries' shared border, citizenship matters and oil revenue sharing.

The UN Security Council on Wednesday unanimously passed a resolution threatening Khartoum and Juba with sanctions if they failed to silence the guns and resume talks within two weeks, endorsing the AU's deadline of May 8.

The Sudanese Foreign Ministry issued a statement on Thursday accepting the AU plan as well as the UN resolution. But with its reference to self-defense, the Sudanese statement also implied possible continued conflict.

The statement said Sudan wished the other side would fully commit to stopping hostilities and would withdraw its troops from disputed areas so that Sudan could do the same.

The foreign ministry also said Khartoum was committed to a long-standing peace with the South and hoped Juba would cooperate with the AU and Security Council decisions.

Posted by: Fred || 05/05/2012 00:00 || Comments || Link || E-Mail|| [330 views] Top|| File under: Govt of Sudan
Saudi ambassador to 'return to Egypt'
[Al Jazeera] Soddy Arabia's


...a kingdom taking up the bulk of the Arabian peninsula. Its primary economic activity involves exporting oil and soaking Islamic rubes on the annual hajj pilgrimage. The country supports a large number of princes in whatcha might call princely splendor. When the oil runs out the rest of the world is going to kick sand in their national face...


ambassador to Egypt will return to Cairo next week, a Saudi official has said, signalling the end of a diplomatic row.

The ambassador was withdrawn almost a week ago in response to street protests in Cairo against the arrest of an Egyptian lawyer in the Gulf kingdom.

According to the Saudi state news agency SPA, King Abdullah bin Abdulaziz Al Saud ordered the reopening of the embassy and consulates in Alexandria and Suez from Sunday.

Abdullah gave the orders during a visit by a large Egyptian parliamentary delegation to Riyadh.

In a speech on Saudi state TV, King Abdullah said: "Our decision to recall the ambassador and shut down the embassy was to protect its staff from any ominous consequences,

"What happened recently and its ramifications on the relations between the two brotherly countries hurts every Egyptian and Saudi citizen."

Saad al-Katatni, Egypt's parliamentary speaker who was at the head of the Egyptian delegation, told Abdullah that the ambassador's withdrawal was "hard for Egyptians".

"We have to overcome these passing events and not let them unsettle the relations between the two countries," he said.

"We hope that the [Saudi] ambassador comes back with us on the same plane."

The Saudi move appeared a sharp message to Egypt's rulers of the need to maintain good ties with the Gulf kingdom, that last week agreed to send $2.7b to support the fellow Arab state's shaky finances.

The withdrawal of the embassy came after hundreds of Egyptians protested outside the embassy on Tuesday demanding the release of an Egyptian human rights


...which are usually open to widely divergent definitions...


activist held by Saudi authorities who claim he possessed banned drugs.

The protesters

rolled their eyes, jumped up and down, and hollered poorly rhymed slogans real loud

against the Saudi rulers as they called for the "immediate" release of Ahmed Mohammed al-Gizawi, who was locked away
Book 'im, Mahmoud!
on arrival at Jeddah airport on April 17.

However,


a clean conscience makes a soft pillow...


there has been no word yet on the fate of Gizawi who is thought to be still

in jug

in Saudi Arabia.

Strong ties between Riyadh and Cairo had already been strained by the upheaval in Egypt that overthrew its president, Hosni Mubarak


...The former President-for-Life of Egypt, dumped by popular demand in early 2011...


, who was close to the Saudi leadership.

Posted by: Fred || 05/05/2012 00:00 || Comments || Link || E-Mail|| [360 views] Top|| File under: Arab Spring
Arabia
'Yemeni Government Will Not Pay YR13 Billion To Sheikhs'
[Yemen Post] Yemen's Prime Minister Muhammad Salem Basindwa vowed on Friday to hold YR13 billion which the House of Representatives approved for the tribal elders and sheikhs within the state budget.

In a speech delivered after the prayers in the southern province of Taiz, he said the former regime used to give this sum to some tribal elders and sheikhs to gain their allegiance but the power-sharing government will not repeat this unconstitutional act.

"We will not pay the YR13 billion to sheikhs. The state budget should be directed to serve all the Yemeni people and there should not be provisions aimed at special people or groups," he said from the Freedom Square.

In April, Parliament passed YR2.1 trillion as the state budget for fiscal year 2012 including the provision allocating YR13 billion for tribal elders. Some MPs resisted the decision, urging to annul this provision.

The cabinet arrived and held an extraordinary meeting on Thursday in Taiz which discussed ways to supply urgent needs and maintain security, in the city turned into a battlefield for pro- and anti-regime forces last year.

"I came to you, so trust me I will pay my life to achieve your demands and no one can force you out of your squares," he addressed the people of Taiz.

He said the power-sharing government, formed according to a power-transfer deal brokered by the GCC and backed by the West in November, has made strides on all fronts and all of its members are devoted to serving the country.

He urged the youths to actively participate in the national dialogue to bring solutions to all Yemen's problems. "Taiz is the heart of Yemen. if it stands, the country stands. It really deserves more and more from us," he said.


Posted by: Fred || 05/05/2012 00:00 || Comments || Link || E-Mail|| [290 views] Top|| File under: Arab Spring
Activists call for banning foreign support to parties
[Yemen Post] Yemeni activists have called for imposing a ban against supporting Yemen's political parties and factions by foreign states. On a workshop held Thursday in Sana'a on political parties creation, activists asserted that political factions receive support from foreign states and use it to achieve the goals of these countries without taking into account the interests of Yemen.

Yemeni analysts accuse Iran of supporting the Houthi
...a Zaidi Shia insurgent group operating in Yemen. They have also been referred to as the Believing Youth. Hussein Badreddin al-Houthi is said to be the spiritual leader of the group and most of the military leaders are his relatives. The Yemeni government has accused the Houthis of having ties to the Iranian government, which wouldn't suprise most of us. The group has managed to gain control over all of Saada Governorate and parts of Amran, Al Jawf and Hajjah Governorates....
group with funds and weapons with the aim of sparking turmoil in Yemen, the neighboring state of its sworn foe, Soddy Arabia.


...a kingdom taking up the bulk of the Arabian peninsula. Its primary economic activity involves exporting oil and soaking Islamic rubes on the annual hajj pilgrimage. The country supports a large number of princes in whatcha might call princely splendor. When the oil runs out the rest of the world is going to kick sand in their national face...


Meanwhile,
...back at the dirigible, Jack stuck the cigar in his mouth, stepped onto the gantry, and asked Got a light, Mac?
Von Schtinken stopped short, lowering the dagger and trying to control his features.
If you light that thing, Herr Armschtröng, he pointed out, his voice tense, we all die!...
a Saudi newspaper, Al-Sharaq, said on Thursday that Iran recruits Yemeni university graduates, particularly in the governorate of Aden with the aim of carrying out its own agendas inside the state.

Iran frequently invites Yemeni journalists, writers, students, activists and in particular Southern leaders such the former president Ali Salem Al-Beedh to Tehran.

Yemeni political sources in Aden affirmed that many Yemenis of the armed southern movement are invited to Tehran, expressing its concerns about the purposes of the visits amid allegations that Iran supports the leaders of the Southern Movement with large financial amounts.

The sources reiterated that a number of Iran-funded TV channels are under establishment and, citing that they will be specialized in covering Yemen's affairs

They emphasized that Yemeni prominent journalists and media practitioners were hired to work with these channels.

An intelligence report that was released by Al-Sharaq three months go has revealed that the Iranian regime and Hizballah work to recruit Yemeni politicians, journalists and media practitioners, particularly those who study abroad.The report pointed out that Iran aimed at sparking sectarian conflicts in Yemen in retaliation against Saudi influence in Yemen's affairs, particularly after the signature of a power transfer deal that was brokered by Saudi Arabia.

The report said that Tehran created and funded a number of parties, newspapers and TV channels in Yemen.


Posted by: Fred || 05/05/2012 00:00 || Comments || Link || E-Mail|| [312 views] Top|| File under: Arab Spring
Saleh Asks For $50 Million To Stay In UAE
[Yemen Post] Yemen's ex-president President-for-Life Ali Abdullah Saleh


... Saleh initially took power as a strongman of North Yemen in 1977, when disco was in flower, but he didn't invite Donna Summer to the inauguration and Blondie couldn't make it...


has asked the United Arab Emirates and the international community to give him $50 million in return for his acceptance to stay in the Gulf state, alahale reported on Thursday, quoting western diplomatic sources.

"The sum was big forcing the UAE stay silent and avoid a reply over its approval to host Saleh," the website said.

Two months ago, the UAE agreed to host Saleh during the two-year transitional period in his country after pressure by the US and Soddy Arabia


...a kingdom taking up the bulk of the Arabian peninsula. Its primary economic activity involves exporting oil and soaking Islamic rubes on the annual hajj pilgrimage. The country supports a large number of princes in whatcha might call princely splendor. When the oil runs out the rest of the world is going to kick sand in their national face...


, but later reports surfaced Saleh might stay in Russia or Æthiopia.

Also, the UAE agreed to host Saleh within the efforts to help Yemen continue a power transfer deal brokered by the GCC countries and backed by the West. The deal saw Saleh leave office in November after 33 years.

Earlier this week, reports said Foreign Minister Abu Bakr al-Qirbi had handed the Æthiopian government a written approval of Yemen's President Abdrabu Mansour Hadi for the African country to host Saleh. Æthiopia demanded the written approval of Hadi, reports said.

The ten countries sponsoring the deal including the GCC, the US, EU have been exercising pressure on Saleh to stop meddling and his relatives, especially senior military commanders, to respect presidential decrees replacing them.

Posted by: Fred || 05/05/2012 00:00 || Comments || Link || E-Mail|| [353 views] Top|| File under: Arab Spring
Bangladesh
Crackdown brings BNP, Jamaat closer
[Bangla Daily Star] The government's crackdown on BNP bigwigs seems to be helping bridge the gap that developed between the main opposition BNP and its key ally Jamaat-e-Islami
...The Islamic Society, founded in 1941 in Lahore by Maulana Sayyid Abul Ala Maududi, aka The Great Apostosizer. The Jamaat opposed the independence of Bangladesh but has operated an independent branch there since 1975. It maintains close ties with international Mohammedan groups such as the Moslem Brotherhood. the Taliban, and al-Qaeda. The Jamaat's objectives are the establishment of a pure Islamic state, governed by Sharia law. It is distinguished by its xenophobia, and its opposition to Westernization, capitalism, socialism, secularism, and liberalist social mores...
after the last parliamentary polls.

Jamaat leaders now plan to exploit the latest political developments in their favour, as they believe the crackdown on BNP leaders has given them an opportunity to get closer to BNP.

Jamaat that opposed the country's independence has been facing a serious crisis following the arrests of its top leaders on charges of committing crimes against humanity during the 1971 Liberation War.

The latest situation has prompted BNP policymakers to reassess the party's strategy for reshaping ties with Jamaat to intensify anti-government agitations from June after the expiry of the 90-day deadline for the government to restore the caretaker government system.

Jamaat, a key component of the BNP-led electoral alliance, is likely to be in a much better position to improve its relations with BNP in this fast-changing political situation.

"We all nationalist forces including components of our alliance are now uniting to resist the government's repression. We will face it unitedly," ASM Hannan Shah, member of BNP standing committee, told The Daily Star yesterday.

Police last week filed cases against opposition leaders and raided houses of some top BNP men in connection with hartal


... a peculiarly Bangla combination of a general strike and a riot, used by both major political groups in lieu of actual governance ...


violence. Most BNP bigwigs went into hiding following the crackdown.

Talking about the present political situation, Jamaat leader Mujibur Rahman said: "Our relation with BNP was strained but now it will take a solid shape."

Mujibur, assistant secretary general of Jamaat, told The Daily Star yesterday that the relation between the two parties strengthens either when they both face repression or during the election.

Asking not to be named, a BNP policymaker said the party had distanced itself from its major ally Jamaat since the debacle in the December 2008 parliamentary polls. There had been an anti-Jamaat opinion before the election for its role in the Liberation War.

BNP gave a mild response when the government cracked down on top Jamaat leaders in mid-2010.

"The government should have respected BNP's strategy for maintaining distance from Jamaat. But the latest crackdown on our

big shot

s will compel the party to get closer to Jamaat to resist the government's repression," said the BNP leader.

Mahbubur Rahman, member of BNP standing committee, holds the government responsible for the present "volatile" political situation.

"We do not have any alternatives but to gear up street agitations, along with the components of our alliance," Mahbub told The Daily Star.

Jamaat Chief Motiur Rahman Nizami


...During the liberation war of 1971, Nizami formed the Al-Badr Force and acted as its supreme commander. The Al-Badr militia took active part in rape, extortion, looting and killing of Bangladeshis who supported the liberation, including a pre-planned massacre on December 14, 1971, when the Al-Badr militia along with Pakistan Army rounded up hundreds of doctors, professors, writers, and other Bengali intellectuals, and executed them...


, its Secretary General Ali Ahsan Mohammad Mojaheed and three other

big shot

s had been cooled for a few years
Into the paddy wagon wit' yez!
on charges of committing crimes against humanity, since the government's crackdown on Jamaat leaders in mid-2010.

The embattled Jamaat then turned to BNP for launching a joint movement. But BNP did not respond, and Khaleda reportedly refused to meet Jamaat leaders.

Matiur Rahman Akanda, assistant publicity secretary of Jamaat, said yesterday that BNP had only sympathised with Jamaat at that time.

"But BNP did not stand by us when the government launched a crackdown on our leaders. BNP's cold attitude towards us had created a gap between grassroots-level leaders of the two parties. The changed political situation will now close the gap," Akanda told The Daily Star.

Leaders of other Islamic parties also echoed the views of Jamaat leaders.

Abdul Latif Nezami, secretary general of Bangladesh Nezam-e-Islam Party, said the ties between BNP and other components of the alliance strengthened following the government's crackdown.

"Communication between the alliance leaders has increased. We are now putting our heads together to devise a strategy to gear up anti-government movement," Nezami told The Daily Star.

Ahlullah Wasel, press secretary of Islami Oikya Jote


... a political party in Bangladesh. In the 2001 elections the party won 2 out of 300 elected members in an alliance with the Bangladesh Nationalist Party. It has a focus on building an islamic state, and has used the madrassas to gain support...


, said the activity of the BNP-led alliance was limited to holding meetings. But the recent political developments have given them the opportunity to get united against the government.

Posted by: Fred || 05/05/2012 00:00 || Comments || Link || E-Mail|| [349 views] Top|| File under:
Britain
UK: Three men charged after anti-terror raids
Men charged following counter-terrorism investigation into network suspected of smuggling banned drug from UK to US. Adrian Wall, 49, Liiban Nursharif, 30, and Daud Ali, 40, were held on Tuesday after officers swooped on homes in London, Coventry and Cardiff.


Once again we are forced to note that their first names are not Trevor, William and Nigel...

They were arrested under the terrorism act as part of an investigation into the illegal exportation of khat to the US and Canada where it is a controlled substance.
The three men are jointly accused of conspiracy for allegedly mislabelling parcels being sent from the UK. Married father-of-six Ali, who runs a taxi firm which has contracts with several schools, was also charged with possession of a fake Norwegian passport.


Guess they didn't know who was taking temporary possession of their children... But on the other hand, he was working hard to support his family, not lounging about on the dole.

The three defendants spoke only to confirm their names, dates of birth and addresses when they were brought before Westminster Magistrates' Court in central London.

The three suspects were among seven people arrested by officers investigating a network suspected of funding terrorism at the Met's counter-terrorism command during a pre-planned, intelligence-led operation earlier this week. The remaining four suspects -- a woman aged 45 and three men aged 47, 45 and 42 -- continue to be held under the terrorism act, Scotland Yard said.


More arrests? Good for Scotland Yard!
Posted by: tipper || 05/05/2012 11:32 || Comments || Link || E-Mail|| [332 views] Top|| File under:
China-Japan-Koreas
Pudgy visits air force amid tensions
SEOUL -- North Korean leader Fat Boy Kim Jong-un has visited the air force unit that shot down a U.S. spy plane in 1969, Pyongyang's official news agency reported Friday.

His latest trip to the Air and Anti-air Force Command comes amid speculation that the communist country may carry out a nuclear test to try to compensate for last month's botched rocket launch. It also occurred more than a week after North Korea threatened to launch special military actions to reduce Seoul to ashes in minutes over South Korea's alleged insult to the North's dignity.

"The air force has a very important role to play in firmly defending the socialist country from the encroachment of the enemy," Kim said, according to an English-language dispatch of the Korean Central News Agency.

Suet Face Kim, who took over the country following the December death of his father, long-time leader Kim Jong-il, also "set forth the important tasks which would serve as guidelines for bolstering up the air and anti-air forces of the country," the dispatch said, without elaborating.

The new leader has also "highly estimated the achievements" of the command's personnel. In 1969, the air force unit shot down EC-121, a U.S. navy reconnaissance plane over international waters off the North's east coast, killing all 31 Americans on board. The incident occurred one year after the North seized a U.S. spy ship, Pueblo.

In April, Kim inspected the navy unit that captured the Pueblo and ordered his troops to bury the nation's enemies at sea if they "dare intrude into the territorial waters" of the North.
Posted by: Steve White || 05/05/2012 00:00 || Comments || Link || E-Mail|| [394 views] Top|| File under:
Home Front: WoT
Pakistan-born US teen pleads guilty in terror case
A Pakistan-born US teen pleaded guilty Friday to terror charges for offering assistance to a woman who called herself "Jihad Jane" and supported a terror cell bent on waging a Muslim holy war in Europe.

The 18-year-old Mohammad Hassan Khalid faces a 15-year prison sentence for a single count of conspiracy to provide material support to terrorists for his offer to raise money and recruit terrorists.

Khalid, then 17, was arrested last July after he corresponded with a woman who later admitted plotting to kill a Swedish artist who had offended Muslims. He was 15 when he began online chats with Colleen LaRose, the US woman calling herself Jihad Jane. She now faces life in prison.

Khalid was held in FBI custody as a juvenile before being indicted after turning 18. Khalid and his family are legal immigrants from Pakistan, and he could be deported following completion of his prison term. A sentencing date wasn't immediately set.

Khalid, an honors student, had been offered a full scholarship to prestigious Johns Hopkins University. But online, he pledged to forward money to LaRose for her to pass on to an Irish terror cell and hid a passport she sent him, according to authorities. LaRose was being watched by the FBI after posting online videos in which she vowed to kill or die for the jihadist cause.

LaRose was arrested in November 2009 after returning to the United States from Ireland, where authorities said she traveled after agreeing to marry an online contact from South Asia and become a martyr.

LaRose intended to murder Swedish artist Lars Vilks for depicting the prophet Muhammad with the body of a dog, authorities said.

Investigators said there's no evidence LaRose ever made it to Sweden.

Khalid was indicted along with Ali Charaf Damache, an Irish citizen from Algeria who married another US woman, Jamie Paulin-Ramirez.

The women were sought for their Western looks and passports, authorities have said. Damache, known as Black Flag, was charged in the Khalid indictment.

Neither woman has been sentenced.

This article starring:
Colleen LaRose
Jihad Jane
Mohammad Hassan Khalid
Posted by: tipper || 05/05/2012 04:17 || Comments || Link || E-Mail|| [359 views] Top|| File under:
India-Pakistan
The Story Of Lyari: A history of the gang wars in Karachi's oldest town
Because they've been busy in Lyari recently.

Lyari


...one of the eighteen constituent towns of the city of Karachi. It is the smallest town by area in the city but also the most densely populated. Lyari has few schools, substandard hospitals, a poor water system, limited infrastructure, and broken roads. It is a stronghold of ruling Pakistan Peoples Party. Ubiquitous gang activity and a thriving narcotics industry make Lyari one of the most disturbed places in Karachi, which is really saying a lot....


is one of the oldest towns in Bloody Karachi


...formerly the capital of Pakistain, now merely its most important port and financial center. It may be the largest city in the world, with a population of 18 million, most of whom hate each other and many of whom are armed and dangerous...


, with a population of over one million. According to Yahya Baloch, a teacher of history, Lyari was first called Dirbo, but later renamed Kolachi-jo-Goth after a fisherwoman who settled in the town. "It was inhabited mainly by fishermen of Baloch descent."

Eventually, the bed of the Lyari River was reclaimed for housing. On the other side of the Lyari River, "Khadda" had already been built to accommodate fisherman who were removed from Machi Meanee in 1870.

Gang wars

In 1964, Dad Muhammad, also known as Dadal, formed a gang with his brother Sheru, who worked at Rex Cinema, and began to illegally sell Hashish. Dad Muhammad was the father of Rehman Baloch, now known as Rehman Dakait. Together, Dadal and Sheru took on the biggest drug peddler in

Bloody Karachi

, known as Kala Nag. Nag was later killed in a police encounter.

Nag's son Fazlu (or Kala Nag II) and Iqbal Dakait aka Babu competed with rival Haji Lal Mohammad aka Lalu, who was Rehman Dakait's godfather. In the 1990s, Rehman consolidated his power in

Bloody Karachi

with the support of PPP-backed Khaled Shahanshah and others.

In the mid-1990s, Rehman Dakait

kidnapped

Saleem Memon, a trader from the Kharadar area, for ransom. Lalu asked Rehman to release the man for free, but secretly took the ransom himself. Ties between the two men broke down after that.

Later, Lalu's son Arshad Pappu

kidnapped

businessman Faiz Muhammad - who was Rehman's cousin - and killed him. Faiz's son Uzair Baloch eventually became Rehman Baloch's successor.

Uzair now heads the controversial People's Amn Committee (PAC) in Lyari, Lalu operates from Dubai, and his son Arshad Pappu was recently released by the police. Both the groups claim links with the Pakistain People's Party.

"The People's Amn Committee or Lyari Amn Committee had traditionally been backed by the PPP. The Sindhi elements in the party wanted to increase its influence in

Bloody Karachi

," a source in the party said. "The idea backfired."

People's Amn Committee

"We formed the PAC in 2008, when I came back from jail," Uzair Baloch said. "There was a feeling in Lyari that there is no one to look after us and that we had been deprived of our rights. It is more or less a pressure group working for the betterment of Lyari." Uzair said the group included health, legal aid and education committees that helped the people of Lyari. "It also promotes peace between various communities. Our members include people from all sects, religions and ethnicities."

Uzair said his father and uncle Rehman Baloch were PPP supporters, and so was the rest of Lyari. "We were the foot soldiers of the Bhuttos and of President
Asif Ali President Ten Percent Zardari


... sticky-fingered husband of the late Benazir Bhutto ...


," he said. "But the PPP has betrayed us."

He criticised the party for the recent law-enforcement operation in Lyari. "We did whatever the party asked us to do, including taking on the MQM. And now they have unleashed the police on us."

Uzair's rivals, Haji Lalu and his son Arshad Pappu, are said to have been backed by the MQM. He said Arshad had threatened in a phone call that he would arrive on a Sindh Police vehicle and occupy his house.

"We feel betrayed," he said. "First they killed Rehman Baloch, and now they will kill me."

Law-enforcement operation

The ongoing law-enforcement operation in Lyari has been sanctioned by the top authorities in the PPP and a close relative of President Zardari is monitoring it personally.

Nabeel Gabol, the People's Party MNA from Lyari, recently survived an

liquidation

attempt after he was banned by the PAC from entering the city.

Former Sindh home minister Manzoor Wasan was recently sacked for being too close to allied parties. He declined to comment on the operation, but added, "I tried my best for things to go back to normal."

More than 20 people have been killed in the operation so far, eight of them

coppers

. The operation is now in its final stages and Uzair Baloch, Zafar Baloch and Shahid Baloch are among primary targets. Arshad Papu has meanwhile set up offices in Lyari.



Bloody Karachi

police chief Akhtar Husain Ghorchani denied that police were using or siding with rival gangsters in Lyari.

A source in the police said intelligence and law-enforcement agencies had already initiated another wider operation. "We have picked up criminals and

hit man

s from the MQM, PPP, ANP and Sunni Tehrik
...formed in Karachi in 1992 under by Muhammad Saleem Qadri. It quickly fell to trading fisticuffs and

liquidation

s with the MQM and the Sipah-e-Sahaba, with at least a half dozen of its major leaders rubbed out. Sunni Tehreek arose to become the primary opposition to the Deobandi Binori Mosque, headed by Nizamuddin Shamzai, who was eventually bumped off by person or persons unknown. ST's current leadership has heavily criticized the Deobandi Jihadi leaders, accusing them of being sponsored by Indian Intelligence agencies as well as involvement in terrorist activities...
."
Posted by: Fred || 05/05/2012 01:14 || Comments || Link || E-Mail|| [328 views] Top|| File under:
Al Qaeda's relations with Pakistan were fraught with difficulties
[Dawn] The Bin Laden documents, released by the US military on Thursday, have no explicit references to any institutional Pak support for al Qaeda or its operatives.

The documents, collected by US commandos when they raided the late Osama bin Laden's


... who was laid out deader than a mackerel, right next to the mackerel...


compound in Abbottabad


... A pleasant city located only 30 convenient miles from Islamabad. The city is noted for its nice weather and good schools. It is the site of Pakistain's military academy, which was within comfortable walking distance of the residence of the late Osama bin Laden....


on May 2 and killed him, also show that al Qaeda's relations with Pakistain were fraught with difficulties.

The discussion of Pakistain is scarce and inconclusive. Although references are made about "trusted Pak brothers", they do not disclose who these brothers are.

The documents also show that Tehrik-e-Taliban Pakistain had come incredibly close to provoking a direct and public confrontation with al Qaeda's leadership.

Its indiscriminate attacks against

Mohammedan

s caused two al Qaeda leaders Atiyyatullah and Abu Yahya alLibi to write to TTP leader Hakimullah Mahsud to express their displeasure with the group's "ideology, methods and behaviour".

They also threatened to take public measures "unless we see from you serious and immediate practical and clear steps towards reforming [your ways] and dissociating yourself from these vile mistakes [that violate Islamic Law]".

The documents make it clear that Bin Ladin was not informed of the TTP's failed attempt
Curses! Foiled again!
to bomb New York's Times Square by Faisal Shahzad in May 2010. Bin Ladin was following Shahzad's trial in the news and was disappointed by his performance, which he thought distorted the image of jihadis.

Bin Laden also reminds TTP leaders that as US citizen Shahzad had taken oath of allegiance to the United States and should not commit 'treason' by violating this oath.

One document includes a list of 30-50 journalists around the world and advises al Qaeda operatives to send their propaganda material to these journalists.

In Pakistain, Hamid Mir and Salim Safi, Rahimullah Yusufzai, Jamal Ismail, and at and an unidentified

Al Jizz

correspondent were on this list.

"It would be good if we send it to those journalists and writers. We would inform each that he has been chosen to be amongst a group of international journalists and writers," the letter says.

"And they will receive special media material on the tenth anniversary of 9/11. It will be favourable if the message sent to them also includes ... reasons that call them to be interested in this material and to cooperate in publishing its mission for the world, plus other convincing arguments."

The journalists would also receive a password and a site address to download the materials at the right time, about 5 days before the anniversary, the letter adds.

"But from what I know about the black reputation of Pak Taliban, I am confident of what was stated, particularly as these information verify each other," says one letter which does not have the author's name but is apparently from Bin Laden or one of his senior aides.

It notes that the TTP was targeting religious and tribal leaders, mosques and public places across Pakistain, killing men,

women and kiddies

.

It notes that after one attack, TTP accused Blackwater of orchestrating the bombing failed but failed to prove its claim.

The document also refers to a propaganda video released by Uzbek

hard boyz

who pledged to bomb mosques across Pakistain as

Dire Revenge™

for the military's attack on the Red Mosque, and to bombard other mosques.

The author discusses such attacks with a young

hard boy

, saying: "This is not acceptable ... even if the mosque is in a military or government compound."

"The young man did not accept my story, and replied that most --or maybe- all mosques now are mosques of evil full of informers, spies and government employees and they have no mercy on them," the author adds.

The author then refers to another group of

hard boyz

who went to Kurrum to ambush a military patrol, which was delayed.

The leader of the

hard boy

group then suggested that they should attack the Shia instead.

This annoyed the head of another

hard boy

group, which was cooperating with them and prevented the attack.

"The list is quite long," argues the author, and includes robbery, kidnapping and other crimes committed by those corruptors."

The author points out that taking over mosques and spilling the innocent have always been associated with "the worst groups and individuals".

"I have no doubt that what is happening to the Jihadi movement in these countries is not misfortune, but punishment by God on us because of our sins and injustices and because some of us are silent over these sins."

The author points out that a Mujahid should not obey Emir's orders if those orders lead to God's disobedience, "even if his Emir was Khalid Ibn al-Walid."

If an individual is martyred, the author argues, and owned a few dinars to someone before he died, he will be denied heaven until the debt is paid.

"Now, how about he who has killed scores or even hundreds of

Mohammedan

s in absolute injustice? He is more eligible to be denied the heaven."

The author urges "the wise men of Taliban movements in both Pakistain and Afghanistan to review his statement" and stop the killings.

One document refers to a report by a Pak journalist residing in America, which notes that most of the questions raised at

President B.O.

's mid-term news conference dealt with America's bad economy.

The author then asks al Qaeda operators to release OBL's statement prepared for the 10th anniversary of 9/11 because it too dealt with America's economic woes.

Continued on Page 49
Posted by: Fred || 05/05/2012 00:00 || Comments || Link || E-Mail|| [353 views] Top|| File under: al-Qaeda
KP Ready For Crackdown On Illegal Afghan Immigrants
Dozens of Afghans, mostly students of religious seminaries and daily wage workers, have been arrested under the Foreign Registration Act in the last week

The government has launched a massive crackdown against Afghan nationals living illegally in the Khyber-Pakhtunkhwa


... formerly NWFP, still Terrorism Central...


province.

Dozens of Afghans, especially students in religious seminaries and daily wage workers, have been nabbed
Don't shoot, coppers! I'm comin' out!
under the Registration of Foreigners Act in the last week.

Pakistain has been host to the world's largest refugee population. Millions of Afghans

decamped

to Pakistain in the 1980s after the Soviet invasion of Afghanistan, and during the rule of Taliban in the late 1990s. "In fact, the influx of Afghan refugees to Pakistain started right after the overthrowing of Sardar Daud's government by Noor Muhammad Tarakai in April 1973," said Akbar Azami, a Kabul-based rights activist who has worked extensively on Afghan refugees. "The issue of Afghan refugees in Pakistain is a long-drawn-out one, spread over 30 years. The ongoing insurgency in Afghanistan is responsible for the continued influx of refugees."

In March 2002, the UN Refugee Agency, UNHCR, and the government of Pakistain conducted a census of Afghans living in Pakistain. There are about 3 million Afghan refugees living in country, according to the census. About 42% of them live in refugee camps and 58% in urban areas. Over 81% of them are Pashtuns, with much smaller percentages of Tajiks, Uzbeks, Hazaras and other ethnic groups, said a Human Rights Commission of Pakistain (HRCP) report titled "Afghan Refugees in Pakistain: Push Comes to Shove".

According to Duniay Aslam Khan, an official at UNHCR Islamabad, there are 1.7 million registered Afghan refugees still in Pakistain. Various studies put the number of unregistered refugees at around 1.2 million. Most of them live in Khyber-Pakhtunkhwa, FATA, Pashtun districts of Balochistan



...the Pak province bordering Kandahar and Uruzgun provinces in Afghanistan and Sistan Baluchistan in Iran. Its native Baloch propulation is being displaced by Pashtuns and Punjabis and they aren't happy about it...


, and Bloody Karachi


...formerly the capital of Pakistain, now merely its most important port and financial center. It may be the largest city in the world, with a population of 18 million, most of whom hate each other and many of whom are armed and dangerous...


Refugee rights organizations claim that a large number of Afghans had recently returned. Since 2002, when the UNHCR-assisted voluntary repatriation programme started, 3.7 million Afghan refugees have returned home, Duniay Aslam Khan said.

Increasing incidents of harassment and arrests by Pakistain's law enforcement agencies following terrorist attacksin the country, poor socio-economic conditions, floods in Khyber-Pakhtunkhwa and increase in forcible deportation are key factors compelling the refugees to go back, they believe.

"Pakistain had been a haven for war victims of Afghanistan for decades," says Gul Shireen, who was returning to his home town Mazar-e-Sharif. "Now, Pakistain is facing the same problems of terrorism and militancy that Afghanistan had been facing for three decades. We are going back because Pakistain no longer offers jobs, security and peace."

Social researchers see things differently. They say popular perceptions of refugees have changed in response to altered geo-political realities. "In the past, Afghan refugees were encouraged to join anti-Soviet Mujahideen forces by the Pak authorities, but now they associate these refugees with homegrown

Death Eater

outfits responsible for terrorist attacks in Pakistain," said a social scientist at

Beautiful Downtown Peshawar

University. "Pakistain's law enforcement agencies are purposely reinforcing the idea that Afghans living in Pakistain are involved in terrorist or criminal activities in the country," he said, adding that Pakistain's judiciary and law enforcement agencies should understand the refugee phenomenon.

In a

presser

on April 25, Siraj Ahmed, Peshawar's District Coordination Officer (DCO), said the Afghans living illegally in Peshawar and its surroundings should leave the country by May 25. He said they had become a potential threat to peace and involved in

hard boyz

activities in the province. Committees were operating on a micro level in Peshawar to collect data about illegal Afghan immigrants and would be able to evacuate them in a month, he said.

Although Ahmed said the crackdown would be launched on May 25, officials and refugee leaders claim that an operation is already underway across the province, especially in Peshawar. "After the recent terrorist attacks in the province, the crackdown against Afghan refugees, both registered and unregistered, has been accelerated," said Haji Ghulab, a refugee leader. He said Afghan refugees who do not have Proof of Registration (PoR), a document issued to them jointly by the government of Pakistain and the UNCHR, face stern action by law enforcement agencies.

A police official in Peshawar said a number of Afghan refugees were linked to local and Afghan Taliban groups. The provincial government had decided to deport all illegal Afghan refugees in the province, he said, and was yet to decide if their assets should be sealed or confiscated.

UNHCR also receives complaints from Afghans about police harassment. In most such cases, the police refuses to accept their PoRs. "We provide legal assistance to registered Afghans who are nabbed
Don't shoot, coppers! I'm comin' out!
under the country's Foreigner Act to ensure that no registered refugees are deported. However,


denial ain't just a river in Egypt...


those living illegally in the country are subject to the law of the land," a UNHCR official said.

The Afghan ambassador in Islamabad, Omar Daudzai, expressed concern


...meaning the brow was mildly wrinkled, the eyebrows drawn slightly together, and a thoughtful expression assumed, not that anything was actually done or indeed that any thought was actually expended...


over the forced deportation of illegal Afghan immigrants from Khyber-Pakhtunkhwa. He told Radio Mashaal on April 26 that it was almost impossible to send back such a large number of Afghan immigrants in such small duration. Daudzai rejected the notion that Afghans were involved in subversive activities in the province.

Security analysts say the government had been issuing such deadlines to illegal Afghan immigrants since 2001, but did not take action. They said law enforcement agencies had launched a largely successful crackdown against Afghan prayer leaders some time ago, and deported many of them.

"There are 150 unfrequented routes along the 24,000 kilometer long Pakistain-Afghanistan border, where keeping a strict check on cross border movement is impossible," said the police official.

UNHCR has decided to complete the repatriation of Afghan refugees by December 2012 and townships have been set up in nine Afghan provinces where the refugees would be settled. This has created fear among Afghan refugees.

"We are under a lot of pressure after the December repatriation deadline," said Hamadullah Jan, a refugee from the Kunar province


... which is right down the road from Chitral. Kunar is Haqqani country.....


. He said he would like to live in Pakistain because he believed there would be no peace in Afghanistan even by December.

The ministry of State and Frontier Regions (SAFTRON) has prepared a comprehensive proposal to arrange visa permits for Afghan refugees for a long-term stay in Pakistain, said a SAFRON official.

But the federal interior ministry and the Punjab government have expressed reservations saying the move might lead to security problems.
Posted by: trailing wife || 05/05/2012 00:00 || Comments || Link || E-Mail|| [474 views] Top|| File under:
Israel-Palestine-Jordan
Israel Gets Nuke-Capable Submarine
An official ceremony to hand over to Israel a Dolphin-class submarine, which can carry nuclear weapons, was held on Thursday in the German city of Kiel.


A large suitcase can carry a nuclear weapon so this isn't as dramatic as it sounds. Though if it makes the Mad Mullahs™ worry I'm willing to forgive the purple prose...

The German-made submarine, named Tanin ("alligator" in Hebrew), is due to enter service in 2013, when all tests are completed.

The Tanin is the fourth submarine of the Israeli Defense Forces (IDF), and one of the country's most expensive defense contracts. Its construction costs are estimated at $500 million, with one third being subsidized by the German government.

"The Navy and the submarine fleet constitute a deterrent, protective and strategic arm for the IDF and for the State of Israel," Defense Minister Ehud Barak said during the ceremony.

A fifth submarine for the IDF is currently in the final stages of construction and is due to enter service in 2014. Two months ago, Israel and Germany have signed a deal to build the sixth submarine, due to be completed by 2017.
Posted by: tipper || 05/05/2012 13:25 || Comments || Link || E-Mail|| [432 views] Top|| File under:
Al Qaeda honchos offered "tributes"
Like tribute money offered to Mafia dons, funds were offered to Al Qaeda out of fear. One letter in the new trove explores whether Al Qaeda leaders should accept such money. It notes, for example, that Fatah, the largest faction of the Palestine Liberation Organization, "has offered us funds, purportedly to [support] jihad, but there is another reason, namely their fear of becoming targets of our swords."

On the plus side, the author notes that "these funds would go towards the purchase and manufacture of weapons." It also points to insider fighting, noting that these funds might be used to counter the influence of Hamas, "who fear the growth of our influence and dominion."
Posted by: tipper || 05/05/2012 13:16 || Comments || Link || E-Mail|| [330 views] Top|| File under:
Netanyahu holding elections so he is free to deal with Iran in September-October
Israel's Prime Minister Benjamin Netanyahu is calling early elections so that he and his government will be free to deal with Iran's nuclear program this September-October, one of Israel's best-informed political commentators said on Friday night.

Netanyahu is set on Sunday to announce that he is dissolving parliament and calling elections for September 4 -- a year ahead of schedule. In the weeks immediately after that vote, said well-connected commentator Amnon Abramovich on the top-rated Channel 2 news, Netanyahu will head a transition government at home and have no need to worry about voter sentiment, and he knows that President Barack Obama will be paralyzed by the US presidential campaign.

Netanyahu has shocked the nation in the past few days by indicating that he will be calling elections a year ahead of their scheduled date in October 2013, leaving analysts baffled as to his reasoning. Speculation has focused on differences among the various coalition parties over legislation on national service for ultra-Orthodox Israelis, and over elements of the national budget.



After the September elections, which all polls show Netanyahu winning easily, he will head a transition government for several weeks while a new coalition is formed. During that period, Netanyahu "will not be beholden to the voters,"

But Abramovich said that the dramatic decision to bring the elections forward relates to Iran. After the September elections, which all polls show Netanyahu winning easily, he will head a transition government for several weeks while a new coalition is formed. During that period, Netanyahu "will not be beholden to the voters," and will be free to take decisions on Iran that many Israelis might not support, Abramovich said.

Furthermore, he will still have his trusted Defense Minister, Ehud Barak, at his side. Barak is seen as unlikely to fare well in the elections, and may not even retain his Knesset seat, but would retain the defense portfolio until a new coalition is formed.

And finally, said Abramovich, the September-October period would see Obama, who has publicly urged more patience in allowing diplomacy and sanctions to have their impact on Iran, in the final stages of the presidential election campaign, with a consequent reduced capacity to try to pressure Israel into holding off military intervention.

Obama, "on the eve of elections, won't dare criticize Israel," said Abramovich. From Netanyahu's point of view, "the conditions would be fantastic."

He noted that a transition government is prevented by law from taking dramatic policy decisions -- except in critical circumstances, and drew attention to comments from Barak in a newspaper interview Friday in this regard.

"The political-security system will make decisions as needed, even under challenging circumstances," said Barak about the impact of elections. "We must separate the issue of Iran from the subject of elections."

Barak also said of the Iranian nuclear drive: "The moment of truth is approaching."

Netanyahu has been repeatedly drawing parallels in recent weeks between the Iranian nuclear threat to Israel and the Holocaust, has said sanctions are not working, and warned that he will not allow Israel to have to live in the shadow of "annihilation."

He has also indicated that a decision on military intervention in Iran will have to be taken within months.

Barak, for his part, has stated repeatedly that confronting Iran before it achieves a nuclear weapons capability, however complex, will be far less challenging a prospect than confronting a nuclear Iran.

In the interview Friday with the Israel Hayom daily, Barak recalled a speech given in 2003 by the then-Iranian president Ali Akbar Hashemi Rafsanjani, who, said Barak, spoke of Israel as being "so small and vulnerable that it is a 'one-bomb' nation.

"If one bomb were dropped on it, this nation would not return to its former glory," Barak quoted Rafsanjani as saying. "After the exchange of blows, Rafsanjani said, Islam would remain and Israel would not remain as it was. He also noted that there need not be any clear markers on the bomb as to where it came from. It could be transported in a shipping container that arrives at some port and simply explodes."

Added Barak: "I do not delude myself. The moment of truth is approaching. We have to decide what to do about this if the sanctions and diplomacy fail...

"Some say let's trust the world... I say that in the end we can deal with Iran now or deal with a nuclear Iran that poses a far greater danger... If it obtains a nuclear weapon, it will be very hard to bring it down. Now they are trying to seek immunity for their nuclear program. If they achieve military nuclear capability, for arms, or a threshold in which they can assemble a bomb within 60 days, they will acquire another form of immunity -- for the regime."

Barak recalled Israel being caught off guard in 1973, when it was attacked in the Yom Kippur War and sustained heavy losses. "What happened in 1973? The entire cabinet was blinded and we were forced to pay the price on the battlefield."

The defense minister also used the interview to castigate several ex-intelligence chiefs and former prime minister Ehud Olmert, who have criticized what they argue is the government's misguided handling of the Iranian threat, and who have warned that the Netanyahu-Barak duo may be leading Israel into a regional war with dire potential consequences.

Said Barak: "You can trust me when I say this: In the history of the state, there has never been such as orderly decision-making process."
Posted by: Beavis || 05/05/2012 00:00 || Comments || Link || E-Mail|| [330 views] Top|| File under:
Syria-Lebanon-Iran
Ahmadinejad's support crumbles in Iran runoff
President Mahmoud Ahmadinejad's support in Iran's parliament crumbled as final results released Saturday showed conservative rivals consolidating their hold on the legislative body in a runoff vote.


They aren't 'conservatives', they're Iran's special blend of religious nutters.

Iran has touted a robust turnout for Friday's vote as a show of support for the country's religious leadership in its confrontation with the West over the Islamic Republic's controversial nuclear program.

The result is also a new humiliation for Ahmadinejad, whose political decline started last year with his bold but failed challenge of Supreme Leader Ayatollah Ali Khamenei over the choice of intelligence chief.

While usually in agreement with the conservatives on foreign policy and many other issues, he had tried to change the rules of the political game in Iran, where the president and legislature are subordinate to religious figures like Khamenei.
Posted by: tipper || 05/05/2012 13:21 || Comments || Link || E-Mail|| [354 views] Top|| File under:
Jumblat Says Won't Rejoin March 14, Accuses Aoun of 'Paralyzing Everything'
[An Nahar] Progressive Socialist Party leader MP Walid Wally Jumblat
...
Druze politician, head of the Progressive Socialist Party, who's been on every side in Leb at least four times. He'll sell you his friends for a dollar, but family comes higher because of shipping and handling...
has announced that he does not intend to rejoin the March 14 camp, slamming the Free Patriotic Movement


Despite its name a Christian party allied with Hizbullah, neither free nor particularly patriotic...


as an "irrational" political movement that is "paralyzing everything."

Commenting on his recent trip to Soddy Arabia


...a kingdom taking up the bulk of the Arabian peninsula. Its primary economic activity involves exporting oil and soaking Islamic rubes on the annual hajj pilgrimage. The country supports a large number of princes in whatcha might call princely splendor. When the oil runs out the rest of the world is going to kick sand in their national face...


in an interview to be published on Saturday, Jumblat hoped to restore his previous relation with the kingdom, saying Riyadh was dismayed by his support in 2011 for the nomination of Prime Minister
Najib Miqati for premiership following the collapse of Saad Hariri
Second son of Rafik Hariri, the Leb PM who was assassinated in 2005. He has was prime minister in his own right from 2009 through early 2011. He was born in Riyadh to an Iraqi mother and graduated from Georgetown University. He managed his father's business interests in Riyadh until his father's

liquidation

. When his father died he inherited a fortune of some $4.1 billion, which won't do him much good if Hizbullah has him bumped off, too.
's government.

"I have not changed my stance: that (political) shift was necessary in order to spare the country sectarian tensions and to enter a transitional period," Jumblat said.

He added that restoring the relation with the kingdom was the focus of his meeting in Saudi Arabia with Foreign Minister Prince Saud al-Faisal, stressing that talks did not tackle the Lebanese affairs.

Jumblat lamented the presence of "an irrational movement led by (MP)
Michel Aoun


...a wholly-owned subsidiary of Hizbullah...


that is paralyzing everything."

"Unfortunately, Hizbullah is complying with his wishes," Jumblat said, accusing Aoun of "seeking to control all the organs of the state: judiciary, security, politics, administration and elections."

Asked about the relation with the March 14 camp, Jumblat said: "Our political interests may coincide over the issue of proportional representation, but I won't rejoin March 14."

"They don't want to engage in dialogue over the issue of weapons and this is a central point of contention," he added.
Posted by: Fred || 05/05/2012 00:00 || Comments || Link || E-Mail|| [308 views] Top|| File under: Hezbollah
Who's in the News
34
[untagged]
6
Arab Spring
2
Govt of Syria
2
al-Shabaab
2
al-Qaeda in Iraq
2
al-Qaeda
1
Hezbollah
1
Govt of Pakistan
1
Lashkar-e-Islami
1
al-Qaeda in Arabia
1
Govt of Sudan
Bookmark
E-Mail Me
The Classics
The O Club
Rantburg Store
The Bloids
The Never-ending Story
Thugburg
RSS Links
Gulf War I
The Way We Were
Bio
Merry-Go-Blog
Hair Through the Ages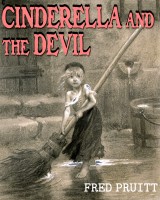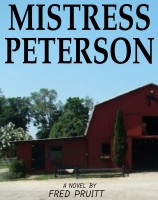 On Sale now!


A multi-volume chronology and reference guide set detailing three years of the Mexican Drug War between 2010 and 2012.

Rantburg.com and borderlandbeat.com correspondent and author Chris Covert presents his first non-fiction work detailing the drug and gang related violence in Mexico.

Chris gives us Mexican press dispatches of drug and gang war violence over three years, presented in a multi volume set intended to chronicle the death, violence and mayhem which has dominated Mexico for six years.
Click here for more information


Meet the Mods
In no particular order...


Steve White
Seafarious
Pappy
lotp
Scooter McGruder
john frum
tu3031
badanov
sherry
ryuge
GolfBravoUSMC
Bright Pebbles
trailing wife
Gloria
Fred
Besoeker
Glenmore
Frank G
3dc
Skidmark
Alaska Paul



Better than the average link...



Rantburg was assembled from recycled algorithms in the United States of America. No trees were destroyed in the production of this weblog. We did hurt some, though. Sorry.
54.163.42.154