Africa North
Morsi Changes Elections' Date as ElBaradei Urges Boycott
[An Nahar] Opposition leader Mohamed ElBaradei


Egyptian law scholar and Iranian catspaw. He was head of the IAEA from December 1997 to November 2009. At some point during his tenure he was purchased by the Iranians. ElBaradei and the IAEA were jointly awarded the Nobel Peace Prize for something in 2005. After stepping down from his IAEA position ElBaradei attempted to horn in on the 2011 Egyptian protests which culminated in the collapse of the Mubarak regime. ElBaradei served on the Board of Trustees of the International Crisis Group, a lefty NGO that is bankrolled by the Carnegie Foundation, the Ford Foundation, the Bill & Melinda Gates Foundation, as well as George Soros' Open Society Institute. Soros himself serves as a member of the organization's Executive Committee.


on Saturday called for a boycott of Egypt's upcoming legislative elections, as the president rescheduled the first round after Copts complained it would clash with a Christian holiday.

"Called for parliamentary election boycott in 2010 to expose sham democracy. Today I repeat my call, will not be part of an act of deception," the Nobel Peace laureate and former head of the U.N. atomic watchdog wrote on Twitter.

Former foreign minister
Jerry Lewis doppelgänger Amr Moussa


... who was head of the Arab League for approximately two normal lifespans, accomplishing nothing that was obvious to the casual observer ...


, another leader in the National Salvation Front (NSF), said many members of the opposition bloc were inclined to boycott the four-round election, but a final position had not yet been taken.

"There is a large group that wants a boycott, but it has not yet been discussed, and no decision has been taken," he told Agence

La Belle France

Presse.

Initially the election had been set to begin on April 27, with a new parliament to convene on July 6.

But the dates conflicted with pre-Easter and Easter holidays, prompting Islamist President Mohamed Morsi to announce new ones "in response to requests by Christian brothers," a reference to the Coptic Church, his office said Saturday.

A statement said the new starting date for the election would be April 22-23 instead of 27-28 which fell on the Christian holidays of Lazarus Saturday and Palm Sunday.

The second round will take place on April 29-30 instead of May 4-5, to avoid interference with Easter weekend, the statement said, adding that as a result of the changes parliament was now set to convene on July 2, instead of July 6.

Earlier Father Rafiq Greish, the Catholic Church's

front man

in Egypt, told AFP that he spoke with the presidency, which "accepted" rescheduling the first round.

Many Copts fear that Morsi and his Islamist allies seek to marginalize the minority community which represents six to 10 percent of Egypt's 83-million population of mostly Sunni

Moslem

s.

ElBaradei, who did not elaborate about his boycott call on Twitter, raised suspicion that the vote might be rigged, as was the case in a 2010 election under ousted long-time president Hosni Mubarak


...The former President-for-Life of Egypt, dumped by popular demand in early 2011...


Leaders of the NSF, an alliance that brings together liberal and secular leaning groups, have previously proposed a postponement of the vote.

The coalition organized massive protests against Morsi in November and December after he adopted now-repealed powers that shielded his decisions from judicial review.

But anti-Morsi protests have slowed since he pushed through an Islamist-drafted constitution in a December referendum, with the mass rallies giving way to smaller, and often violent, protests.

The opposition, less organized than Morsi's

Moslem Brüderbund

, has insisted the president appoint a new government before the election while the presidency says the new parliament should have the right to appoint the cabinet.

The Brotherhood and Islamist allies dominated the last parliamentary election in 2011 that resulted in an Islamist-majority house which a court annulled on a technicality before Morsi's election last June.

But due to increased anti-Morsi sentiment, Hamdeen Sabahi, another NSF leader, has said the opposition coalition could now win up to 50 percent of seats in parliament if it chose to contest the election.

Posted by: Fred || 02/24/2013 00:00 || Comments || Link || E-Mail|| [385 views] Top|| File under: Arab Spring
Tunisia New PM Starts Work on Forming Government
[An Nahar] Tunisia's prime minister-designate, Ali Larayedh, was to start work Saturday on forming a new government after his predecessor and fellow Islamist Hamadi Jebali stepped down in the face of a political deadlock.

Rached Ghannouchi, who heads the two men's Islamist party Ennahda, said the efforts were focused on enlarging the three-member ruling coalition to add another two parties.

The alliance currently groups Ennahda with two secular, center-left parties: President Moncef Marzouki's Congress for the Republic (CPR) and Ettakatol.

The Ennahda leader said on Friday night that the aim was to bring Wafa, which is made of CPR dissidents, and independent Islamists of the Freedom and Dignity group into the government.

But a sticking point remains the attribution of the key posts of interior, justice and foreign ministers -- portfolios which the government's opponents want to go to independents, Ghannouchi acknowledged.

"The questions of neutrality... and the candidacy of members of the new government have not yet been resolved," he told the official news agency TAP.

Larayedh, the interior minister tapped by Marzouki to become the next prime minister, pledged on Friday to form a cabinet representing all Tunisians.

"We are going to enter the phase of forming a new government that will be for all Tunisian men and women, taking into account the fact that men and women have equal rights and responsibilities," he said.

Larayedh "will have 15 days to form a new government and present its plan" to the head of state, Marzouki's

front man

said, adding that the president urged him to do so "as quickly as possible because the country cannot wait any longer."

Ennahda had put forward Larayedh's name after its consultative council selected him on Thursday night.

Posted by: Fred || 02/24/2013 00:00 || Comments || Link || E-Mail|| [364 views] Top|| File under: Arab Spring
ElBaradei calls for boycott
Opposition leader Mohamed ElBaradei Saturday called for a boycott of the forthcoming elections as a means of protesting against the government.

"Boycotting the election is the fastest way to expose fake democracy and confirm our credibility," he wrote on Twitter.


Also a great way to ensure you're not at the table after the election. Boycotts rarely work.

"(I) called for (a) parliamentary election boycott in 2010 to expose sham democracy. Today I repeat my call, (I) will not be part of an act of deception," he added.

ElBaradei is a leading member of the main opposition bloc, the National Salavation Front, which has yet to say if it will boycott or participate in the polls.

Egypt has been without a lower house of parliament since June, when the Supreme Constitutional Court ruled that the electoral rules were unconstitutional. The previous election had returned a vast majority for Islamist lawmakers. The Shura Council, or the upper house of parliament, temporarily holds legislative authority until the legislature is elected.
Posted by: Steve White || 02/24/2013 00:00 || Comments || Link || E-Mail|| [377 views] Top|| File under:
Bangladesh
Jamaat demeans Islam
The Jamaat-e-Islami is demeaning Islam through its violent activities, Law Minister Shafique Ahmed said yesterday.


You'd think that would be an obvious, universally accepted idea...

Islam is a religion of peace, which does not allow activities like attack, killing and damage, but Jamaat uses Islam in committing such acts, he said. The party has no right to do politics in Bangladesh.

The minister talked to reporters after attending the annual general meeting of Bangladesh Registration Service Association at the Institute of Diploma Engineers, Bangladesh.

In a democracy, every body has the right to form and join political parties or organisations. But if any organisation is involved in extremism, destroys public properties and attacks law enforcers and media workers, it has no right to co-exist in the society or state, Shafique said.

Replying to a question, he said a writ petition challenging the legality of Jamaat's registration with the Election Commission was now pending with the High Court.

The High Court may dispose of the petition within two to three weeks, passing a directive on Jamaat's politics, the law minister said. And then would follow a decision to ban Jamaat.

Bangladesh Tariqat Federation filed the appeal in 2009, challenging the legality of the EC registering Jamaat as a political party in November 2008.

Following the petition, the HC issued a rule upon the EC and the Jamaat ameer and the secretary general, asking them to explain why the registration of Jamaat should not be cancelled.

Meanwhile, National Human Rights Commission Chairman Mizanur Rahman urged the government to take steps immediately to ban Jamaat, saying it is a terrorist organisation.

Jamaat and student body Islami Chhatra Shibir has taken an anti-state and anti-liberation stance, which was very clear from the Friday's countrywide mayhem, he said.

"They (Jamaat-Shibir) have defamed the state through burning the national flag and vandalising Shaheed Minars." All these acts are tantamount to sedition, Mizanur said.

The NHRC chief also called upon all the pro-liberation political parties to be united for fighting against the terrorist organisation.

Jamaat-Shibir killed intellectuals, tortured women and looted properties during the 1971 Liberation War and tried to justify them, using religious sentiments, Mizanur said.

"We have seen similar activities last Friday."

Now, the government has to make a bold political decision to resist Jamaat, the NHRC chief said.
Posted by: Steve White || 02/24/2013 00:00 || Comments || Link || E-Mail|| [421 views] Top|| File under: Jamaat-e-Islami
Caribbean-Latin America
Durango governor sacks Durango's top cop

For a map, click here. For a map of Durango state, click here

By Chris Covert
Rantburg.com

Less than 24 hours after five Gomez Palacio, Durango transit police agents were gunned down in the La Laguna region, Durango's Secretaria de Seguridad Publica Estatal (SSPE) has stepped down, according to Mexican news accounts.

Jesus Antonio Rosso Holguin was "relieved" as a news report in El Siglo de Durango news daily reported the news Saturday morning. According to the translation, the news was released by Durango's Fiscalia General del Estado (FGE) or attorney general's office. Rosso Holguin's replacement was named as Roberto Flores Mier, who was sworn in Friday.

Roberto Flores Mier, a veterinarian by trade, has served with the Durango FGE and SSPE for 19 years.

The departure of Rosso Holguin was reportedly part of a minor shakeup of Durango governor Jorge Herrera Caldera's cabinet. A second folio was changed as well: Juan Francisco Gutierrez Fragoso of Durango's Secretaria de Desarrollo Economico was replaced by Ricardo Ociel Navarrete Gomez, who had held a private foundation job in the state.

State cabinet shakeups are not unusual in Mexican local politics. Indeed, as Governor Herrera Caldera enters the third year of his six year term, so some changes are expected. Changes in Mexican state top security postings are rare, however.

For example, Durango's current FGE, Sonia Yadira de la Garza Fragoso took the attorney general's spot before the second year of her predecessor, Ramiro Ortiz Aguirre, was complete. Ramiro Ortiz Aguirre was murdered almost a year ago, a few hours after FGE Garza Fragoso pulled Ortiz's security detail. Ortiz presided over the nearly year-long discovery of mass graves in Durango state which eventually totalled 331 dead.

Another example would be the resignation of Brigadier General Ubaldo Ayala Tinoco, the SSPE of Tamaulipas, who left his post two years ago, just as the mass graves in San Fernando were coming to light. Those graves contained a total of 193 dead.

Rosso Holguin leaves in his wake a weakened but only recently revived security program in La Laguna and the oncoming pressure imposed by the newly elected federal government requiring that all police working in Mexico will be certified or lose their jobs by November, 2013. Many state and local police corporations have already begun the tests and transition to the new requirement, including Durango state.

The far eastern Durango municipality of Gomez Palacio lost almost 160 police agents earlier this month because of an internal investigation, and because those police agents refused to take part in training offered to them, according to Mexican press accounts.

Chris Covert writes Mexican Drug War and national political news for Rantburg.com
Posted by: badanov || 02/24/2013 00:00 || Comments || Link || E-Mail|| [436 views] Top|| File under:
Home Front: WoT
Obama's Secret North Korea Talks Failed; Hagel Approach Ineffective
The Obama administration conducted two secret diplomatic missions to North Korea in 2012, according to reports in the South Korean press that were confirmed by the Los Angeles Times. The talks failed to dissuade the regime of Kim Jong Un to abandon that country's aggressive nuclear weapons program. President Barack Obama suggested such talks in 2007, as did Secretary of Defense nominee Chuck Hagel that same year.

On Feb. 12, in what looks increasingly like a direct and personal rebuke to Obama, the North Korean regime conducted an underground nuclear test on the same day that the president was to give his State of the Union address. In two previous State of the Union addresses, President Obama had touted progress in isolating North Korea (2010), and had called on the regime to keep "its commitment to abandon nuclear weapons" (2011).

In a 2007 speech to the libertarian Cato Institute, Hagel had said that North Korea was "moving in the right direction" because of increased willingness by the U.S. to engage in diplomacy. He offered a similar diplomatic prescription for making progress in dealing with the Iranian regime, the dictatorship of Bashar Assad in Syria, and the Palestinian terrorist group Hamas, suggesting talks would produce better result than confrontation.

However, the Assad regime is now killing thousands of civilians in a civil war, the Hamas organization rejects talks with Israel over anything except Israel's destruction, and Iran refused the Obama administration's offer of direct talks earlier this month. The failure of President Obama's diplomatic overtures to North Korea--which may date back to 2011, according to reports the Times could not confirm--are only the most dramatic example.
Posted by: tipper || 02/24/2013 13:50 || Comments || Link || E-Mail|| [380 views] Top|| File under:
India-Pakistan
JI to attend JUI-F sponsored grand tribal moot
[Dawn] The Jamaat-e-Islami
...The Islamic Society, founded in 1941 in Lahore by Maulana Sayyid Abul Ala Maududi, aka The Great Apostosizer. The Jamaat opposed the independence of Bangladesh but has operated an independent branch there since 1975. It maintains close ties with international Mohammedan groups such as the Moslem Brotherhood. the Taliban, and al-Qaeda. The Jamaat's objectives are the establishment of a pure Islamic state, governed by Sharia law. It is distinguished by its xenophobia, and its opposition to Westernization, capitalism, socialism, secularism, and liberalist social mores...
(JI) has decided to participate in a soon-to-be-held grand tribal moot sponsored by Jamaat Ulema-e-Islam


...Assembly of Islamic Clergy, or JUI, is a Pak Deobandi (Hanafi) political party. There are two main branches, one led by Maulana Fazlur Rahman, and one led by Maulana Samiul Haq. Fazl is active in Pak politix and Sami spends more time running his madrassah. Both branches sponsor branches of the Taliban, though with plausible deniability...


-Fazl (JUI-F) to discuss the FATA situation and search out ways and means for restoring peace.

This was announced by JI chief
Syed Munawar Hassan
... The funny-looking Amir of the Pak Jamaat-e-Islami. He joined the National Students Federation (NSF), a lefty student body, and was elected its President in 1959. He came into contact with the Islami Jamiat-e-Talaba (IJT) Pakistan and studied the writings of Mawlana Syed Abul Ala Maududi, The Great Apostasizer. As a result, he joined IJT in 1960 and soon he was elected as President of its University of Karachi Unit and member of the Central Executive Council. He was Assistant Secretary General of Jamaat-e-Islami Pakistain in 1992-93, and became Secretary General in 1993. After years of holding Qazi's camel he was named Amir when the old man stepped down in 2009...
at a joint

presser

with his JUI-F counterpart
Maulana Fazlur Rehman
Deobandi holy man, known as Mullah Diesel during the war against the Soviets, his sympathies for the Taliban have never been tempered by honesty ...
on Saturday

Rehman visited Mansoora- the JI headquarters in Lahore- to invite the JI leadership at the All Parties Conference (APC) scheduled for Feb 28 in Islamabad.

Speaking to media representatives, Syed Munawar Hassan said the prevailing law and order situation called for a decisive dialogue with the Pak Taliban for restoration of peace. He said the government's attitude of ignoring the offer of Tehrik-e-Taliban Pakistain (TTP) and taking it as a sign of weakness was the worst example of indifference.

The JI chief said the federal as well as the provincial governments have failed to discharge their duties, therefore, the national leadership should step forward for restoration of peace in the country.

He said the country was facing terrorism and lawlessness, adding the whole nation wanted to get rid of terrorism at the earliest. The menace of terrorism had also given rise to the problems of price hike, energy crisis, unemployment and more, he said.

Hassan appreciated Fazlur Rehman's peace efforts and accepted the Islamabad moot invitation.

To a question, he said the JI had recommended the name of justice (retd) Nasir Aslam Zahid as caretaker prime minister and added that now it was for Leader of the Opposition in NA Chaudhry Nisar Ali Khan to meet the prime minister and ensure the formation of caretaker setup.

Speaking on the occasion, Maulana Fazlur Rehman informed that the FATA tribes have formed a "Grand Jirga" for restoration of peace, and the Jirga had expressed the desire to meet national leaders for putting forth their proposals.

He said law and order was the biggest issue in the country. Houses are being demolished and innocent people are being killed in drone attacks, said the JUI-F chief. If the national leadership did not step forward, someone else might take the lead for selfish interests, he added.

The JUI-F delegation also included Maulana Abdul Ghafoor Haideri



...Central Secretary General of JUI-F, member of the Pak senate, formerly provincial minister of Balochistan. He has a master's degree in Islam and runs a madrassah...


, Maulana Attaur Rahman, Maulana Amjad Khan and Riaz Durrani.

JI deputy chiefs Dr Muhammad Kamal, Sirajul Haq, JI Secretary General Liaqat Baloch, and JI KP chief Prof Muhammad Ibrahim Khan were also present on the occasion.

Posted by: Fred || 02/24/2013 00:00 || Comments || Link || E-Mail|| [403 views] Top|| File under: Jamaat-e-Islami
Pakistan to contact Interpol over Maulvi Faqir: Rehman Malik
[Dawn] Interior Minister Rehman Malik


Pak politician, Interior Minister under the Gilani government. Malik is a former Federal Investigation Agency (FIA) intelligence officer who rose to head the FIA during Benazir Bhutto's second tenure. Malik was tossed from his FIA job in 1998 after documenting the breath-taking corruption of the Sharif family. By unhappy coincidence Nawaz Sharif became PM at just that moment and Malik moved to London one step ahead of the button men. He had to give up the interior ministry job because he held dual Brit citizenship.


on Saturday said Pakistain would soon be contacting the Interpol for the handing over of Maulvi Faqir Mohammad, a senior commander of the Tehrik-e-Taliban Pakistain (TTP) recently captured in Afghanistan, DawnNews reported.

The

Taliban capo

was captured on Monday by Afghan intelligence personnel in a border area and the Foreign Office had on Thursday asked the Afghan government to hand him over to Pakistain.

On the issue of dialogue with the TTP, Malik said the Pak Taliban had been speaking of holding talks with the government but did not appear serious on the matter.

The minister advised the TTP to adopt the path of peace and to constitute a team which could be delegated the task of holding a dialogue with the government.

Malik moreover said that the armed forces and intelligence agencies were doing an outstanding job and requested

politicians

to refrain from suggesting intelligence failures in the wake of terrorist attacks.

He said the principal target of the

forces of Evil

was Islamabad and added that the government would act with full force against those involved in terrorist activities in Balochistan


...the Pak province bordering Kandahar and Uruzgun provinces in Afghanistan and Sistan Baluchistan in Iran. Its native Baloch propulation is being displaced by Pashtuns and Punjabis and they aren't happy about it...
Posted by: Fred || 02/24/2013 00:00 || Comments || Link || E-Mail|| [698 views] Top|| File under: al-Qaeda in Pakistan
Pakistani Shiites Demand Trial of Extremist Leader
[An Nahar] Pak Shiites on Saturday demanded that the head of a banned Sunni

thug

group be put on trial, a day after he was tossed in the clink
I ain't sayin' nuttin' widdout me mout'piece!
following deadly sectarian attacks in the city of Quetta.

Malik Ishaq, the leader of Lashkar-e-Jhangvi


... a 'more violent' offshoot of Sipah-e-Sahaba Pakistain. LeJ's purpose in life is to murder anyone who's not of utmost religious purity, starting with Shiites but including Brelvis, Ahmadis, Christians, Jews, Buddhists, Rosicrucians, and just about anyone else you can think of. They are currently a wholly-owned subsidiary of al-Qaeda ...


(LJ), was held on Friday after two recent bombings in the southwestern city targeting the Shiite Hazara minority killed more than 180 people, sparking nationwide protests.

The outlawed

thug

group, linked to both al-Qaeda and the Pak Taliban,

grabbed credit

for both attacks.

"We have always been demanding arrest of all those involved in any act of sectarian violence, irrespective of their party affiliation," said Abdul Khaliq Hazara, leader of the Shiite Hazara Democratic Party.

"Ishaq must be brought to justice and punished for involvement in violence," he added.

Ishaq, who has been arrested before, was released by a court on bail in July 2011, even though he has been implicated in dozens of murders.

He was enjugged
Don't shoot, coppers! I'm comin' out!
briefly in 2012 for inciting sectarian hatred and has also been accused of

criminal mastermind

ing the 2009 attack on the Sri Lankan cricket team in Lahore, which

maimed

several players and killed eight Paks.

His latest arrest -- which came a day after the

Mighty Pak Army

denied any links to LJ -- should not be an "eye wash", said Sajid Naqvi, another Shiite party leader.

"We demand his trial and the authorities should provide protection to witnesses who would like to appear in the court," he said.

Posted by: Fred || 02/24/2013 00:00 || Comments || Link || E-Mail|| [406 views] Top|| File under: Lashkar e-Jhangvi
Hazaras demand joint parliamentary session over Quetta killings
[Dawn] The Hazara Democratic Party (HDP) has demanded of the federal government to convene joint session of the parliament to discuss the killings of ethnic Shia Hazaras in Quetta.

Addressing a

presser

on Saturday, HDP Central Chairman Abdul Khaliq Hazara said that Prime Minister Raja Pervez Ashraf should summon the intelligence agencies to brief all political forces on what he called "the genocide of Hazaras in Quetta".

"We have buried more than 1,200 people during last few years," Hazara told

news hound

s. He claimed that the victims of

assassination

s and

suicide kaboom

s also included a large

women and kiddies

.
Posted by: Fred || 02/24/2013 00:00 || Comments || Link || E-Mail|| [400 views] Top|| File under: Govt of Pakistan
Israel-Palestine-Jordan
Israel Grapples With Terror Threats To Its Tourists In Nearby Countries
[Times of Israel] Ahead of Passover vacation rush, security officials working with Greek, Cypriot, Bulgarian counterparts to counter possible Hezbollah plots

Amid reports of new Hezbollah terror plans, Israeli security officials are working with their counterparts in several Mediterranean countries to ensure the safety of Israeli tourists ahead of the Passover holiday vacation rush.

Channel 10 News reported Friday that as testimony comes out of the Cyprus trial of Lebanese national Hosem Taleb Yaacoub, who confessed to being a member of the Hezbollah terror organization and staking out areas frequented by Israeli tourists, Israeli officials are visiting the Island and its neighbors, taking measures to thwart future attacks.

"Hezbollah considers its attack in Bulgaria last summer as a success and is eager to carry out additional attacks of a similar nature in the future," Channel 10 reported Friday night.

In July, a Hezbollah

jacket wallah

killed five Israelis and a local bus driver in the resort town of Burgas. The bomber took advantage of the fact that Israeli tourists were grouped together in buses transferring them from the airport to their hotels.

According to defense officials, Hezbollah has established terror infrastructures in Cyprus, Greece, Crete and Bulgaria, where cells, similar to the one Yaacoub belonged to, are already gathering intelligence to strike again.

Israelis traveling to those destinations are being urged to be extra cautious and vigilant, and to avoid gathering in large numbers.

"Right now Israel's main focus is on meeting with police and security officials in those countries, mapping out terror threats, gathering information and making their presence felt," the Channel 10 report said.

With regard to travel to places like Turkey and Egypt's Sinai Peninsula, Israelis are being strongly urged to stay away altogether.
Posted by: trailing wife || 02/24/2013 00:00 || Comments || Link || E-Mail|| [402 views] Top|| File under:
Syria-Lebanon-Iran
Iran says it has brought down a spy drone 'of the enemy'
[Jpost] Islamic Theocratic Republic News Agency says Iran's Revolutionary Guards brought down foreign surveillance drone during a military exercise; Pentagon

front man

notes that the Iranian did not specifically claim that the drone was American.


Iran has lots of enemies, and nowadays many of them have drones.
Posted by: trailing wife || 02/24/2013 00:00 || Comments || Link || E-Mail|| [446 views] Top|| File under:
Saqr Demands Questioning of al-Asir over Possession of Arms
[An Nahar] State Commissioner to the Military Court Judge Saqr Saqr demanded on Saturday Sidon

cop shoppe

to interrogate Salafist

holy man

Sheikh Ahmed al-Asir over the possession of arms.

"Al-Asir will be questioned over the arms that were in the possession of his supporters on Friday," LBCI television said.

Later on Saturday, Asir issued a statement commenting on the call to interrogate him: "We urge concerned authorities to first put (Speaker Nabih) Berri and (Hizbullah leader Sayyed Hasan) Nasrallah on trial for their crimes".

Al-Asir, the imam of Sidon's Bilal bin Rabah Mosque, and his supporters deployed Friday with their weapons around the Mosque, amid a heavy deployment by the army and security forces.

The anti-Hizbullah Salafist

holy man

said in a statement that "a number of young men who belong to the (Hizbullah-affiliated) Resistance Brigades, accompanied by members of 'Iran's party' (Hizbullah), roamed the area around the mosque while carrying visible weapons."

"They made provocative moves, prompting the mosque's guards to go on alert," al-Asir added.

Posted by: Fred || 02/24/2013 00:00 || Comments || Link || E-Mail|| [375 views] Top|| File under: Salafists
Man Accused of Attacking Karami Convoy Handed Over to ISF after Being Released from Hospital
[An Nahar] Mohammed Youssef, a man under arrest for allegedly being involved in the shooting at Youth and Sports Minister Faisal Karami's convoy, was handed over to the security forces on Saturday after he had been shortly released by

gunnies

from the Islamic Hospital in the northern city of Tripoli


...a confusing city, one end of which is located in Lebanon and the other end of which is the capital of Libya. Its chief distinction is being mentioned in the Marine Hymn...


, LBCI television reported.

Earlier on Saturday, an

gang

stormed the northern hospital and released Youssef by force, LBCI said.

The National News Agency elaborated: "The masked men came in two separate cars and threatened people present at the hospital with guns".

"They striped the security forces guarding Youssef's room of their weapons and rushed out with the locked away
Drop the rod and step away witcher hands up!
man," it detailed.

OTV added: "The attackers headed towards (the northern region of) Bab al-Tabbaneh".

Minister Karami told radio Voice of

Leb

(93.3) that the

gunnies

"invaded the hospital, frightened everyone present there and attacked the

coppers

".

He remarked: "They fired gunshots into the air after releasing Youssef".

A car part of Karami's convoy was engulfed in flames in January following a grenade attack in Azmi street in Tripoli.

Karami had stated that the convoy was passing in the area when several cars came under gunfire

He told LBCI that "five of the bodyguards

were maimed

."

Posted by: Fred || 02/24/2013 00:00 || Comments || Link || E-Mail|| [394 views] Top|| File under:
Syria Kurd Women Set up Battalion
[An Nahar] Around 150 Kurdish women in the war-wracked northern Syrian province of Aleppo have set up a fighting battalion, a monitoring group said on Saturday.

"The Kurdish popular committees have set up the first women's battalion, comprising some 150 women fighters. The battalion is named the Martyr Rokan Battalion," said the Syrian Observatory for Human Rights.

"While women are now fighting alongside the rebels, pro-regime forces and Kurdish militia, this is the first women's battalion as such," said Observatory director Rami Abdel Rahman.

The Observatory circulated an amateur photograph of the battalion, showing scores of members in military fatigues, standing in rows before their female leadership.

"Women are now playing a major role in the fighting in Syria," Abdel Rahman told Agence

La Belle France

Presse.

The women's battalion was announced in Ifrin, the scene in late 2012 of violence pitting Kurdish fighters against Arab rebels fighting the regime of
Hereditary President-for-Life Bashir Pencilneck al-Assad


One of the last of the old-fashioned hereditary iron-fisted fascist dictators...


Assad's troops pulled out from majority Kurdish areas in 2012, and while Kurds have been split over the anti-regime revolt in Syria, most have chosen to remain neutral in the conflict.

An agreement in Ras al-Ain on the Turkish border last week brought an end to fighting between Kurds and

Salafist tough guys

, though some activists have described the agreement brokered by a prominent Christian dissident as fragile.

The announcement of the Kurdish women's battalion comes a month after pro-regime forces set up the National Defense Forces, a paramilitary unit in which women of all ages have been asked to volunteer.

Anti-regime activists have also distributed images of women fighters joining rebel ranks.

"Women are fighting on all the fronts now, though it's possibly the Islamist rebel ranks that have the fewest women taking part in them," the Observatory's Abdel Rahman said.

Posted by: Fred || 02/24/2013 00:00 || Comments || Link || E-Mail|| [570 views] Top|| File under: Govt of Syria
Iran Probes Diplomat's Defection in Norway
[An Nahar] Iran said Saturday it is investigating the reported defection of one of its diplomats in Norway, with a

front man

suggesting it was due to personal problems, Mehr news agency said.

"Despite completing his mission, an administrative staffer at our embassy in Oslo has not yet returned to Tehran due to some personal problems, such as his child's education and family problems," said the foreign ministry's Ramin Mehmanparast.

"The issue is still being pursued," the

front man

said in a statement, adding the diplomat's mission was over and his successor was sent to Norway "a while ago".

He did not name the diplomat nor did he elaborate further.

Joergen Loevdal, the diplomat's lawyer, said on Friday that his client, who wished to remain anonymous, did not want to "comment in public on his reasons for doing this".

Posted to Norway in 2009, "the man is now seeking asylum," Loevdal said.

The Iranian embassy in Oslo did not comment on the issue when contacted by Agence

La Belle France

Presse on Friday.

The man is the fourth Iranian diplomat have sought protection in a Nordic country in three years.

Iran had rejected that the previous defections were politically motivated, despite reports suggesting the diplomats sought asylum to join opponents of President
Mahmoud Short Round Ahmadinejad's 2009 disputed re-election and to protest human right abuses.

An Iranian MP had accused the three diplomats of having mental problems.

Posted by: Fred || 02/24/2013 00:00 || Comments || Link || E-Mail|| [405 views] Top|| File under: Govt of Iran
Syrian opposition to boycott international talks
Protesting the lack of global condemnation for atrocities in Syria, the country's main opposition coalition said Saturday it would not attend upcoming talks in Italy, Russia and the United States, DPA reported.

"Due to this shameful international position, the coalition has decided to suspend its participation in the Friends of Syria Conference of international powers due in Rome on Thursday and talks in Russia and the US," the National Coalition of Syrian Revolutionary and Opposition Forces said.

The boycott decision came a day after dozens of people were reportedly killed in a missile attack by troops loyal to Syrian President Bashar al-Assad against a residential area in the northern city of Aleppo.

At least 80 people were killed on Saturday, including 31 in the embattled city of Aleppo, said activists. The opposition Syrian Observatory for Human Rights said government troops were using surface-to-surface missiles to drive rebels out of their strongholds in Aleppo. Both sides have been battling for months for control of Aleppo, Syria's commercial hub.
Posted by: Steve White || 02/24/2013 00:00 || Comments || Link || E-Mail|| [617 views] Top|| File under:
IRGC hacks foreign spy drone during military exercises
Iran's Revolutionary Guard Corps (IRGC) declared hacking of another foreign spy drone during the first day of Payambar-e Azam 8 (The Great Prophet 8) wargames, IRNA reported.

'For the first time, our special modern warfare task forces are conducting specialized operations,' Spokesman of the wargames added.

Sarkheili said the IRGC forces also tested targeting hypothetical enemies' drones, and used different types of UAVs in the wargames.

'In the other phases of the wargames, the reconnaissance as well as suicide drones, which are capable of attacking the enemies, have been used and their operational capabilities came under assessment,' the spokesman noted.
Posted by: Steve White || 02/24/2013 00:00 || Comments || Link || E-Mail|| [384 views] Top|| File under:
Iran confirms progress in Arak nuclear plant project
Fereydun Abbasi, head of the Iranian Atomic Energy Organization, confirmed the report of the International Atomic Energy Agency regarding the Arak 40MW reactor, saying that side facilities of the reactor are being prepared normally. The main container of the reactor has been built and is ready to be installed, he said, adding that the reactor will be commissioned next year.


This is the 'research' reactor that they built.

At present, 150 fuel centers are ready to be transferred to Arak. News about installing advanced centrifuges was reported to foreign media due to the fact that the IAEA security system is weak and cannot save such data. That was not a clandestine issue, because the IAEA presides over Iran's nuclear activities.

The International Atomic Energy Agency (IAEA) said in a confidential report issued to member states late on Feb.22 that Iran has almost completed installation of cooling and moderator circuit piping in the heavy water plant near the town of Arak, Reuters reported.
Nuclear analysts say this type of reactor could yield plutonium for nuclear arms if the spent fuel is reprocessed, something Iran has said it has no intention of doing. Iran has said it "does not have reprocessing activities", the IAEA said.
In its previous report on Iran, in November, the Vienna-based U.N. agency said installation work at Arak was underway, without giving any indication of how far advanced it was.

Iran says it plans to begin operating the facility in the first quarter of 2014, the IAEA said. Tehran last year postponed the planned start-up from the third quarter of 2013, a target that Western experts said always had seemed unrealistic.
Posted by: Steve White || 02/24/2013 00:00 || Comments || Link || E-Mail|| [381 views] Top|| File under:
Patriots in Turkey send clear warning to Syria
It's essentially a PR piece, but it does show the Germans to be relative serious in defending their traditional good friend Turkey.

Germany's defense minister inspected Patriot missile batteries close to the Syria-Turkey border on Saturday and said they delivered a "clear warning" to Damascus that NATO would not tolerate missiles being fired into Turkey, Reuters reported.

Thomas de Maiziere and his Dutch counterpart Jeanine Hennis-Plasschaert travelled to the Turkish cities of Adana and Kahramanmaras to inspect the batteries provided by their countries at Turkey's request. German Chancellor Angela Merkel was scheduled to visit the same area on Sunday when she begins a two-day visit to Turkey.

The United States has also sent Patriots.

"Our presence here serves to make sure that Syria doesn't turn its capabilities into action," de Maiziere said, while also saying that the risk of attack was "minimal". "We can see from here that Syria is using rockets - often several times a day."

Syria is believed to have more than 1,000 rockets with a range of up to 700 km, and around 1,000 tons of chemical weapons material.

"The Patriot system is strictly for defense, and placing them on our soil within the NATO framework was to protect our people and our soil against possible attack," said Turkish Defence Minister Ismet Yilmaz, travelling with his Dutch and German counterparts.
Posted by: Steve White || 02/24/2013 00:00 || Comments || Link || E-Mail|| [387 views] Top|| File under:
Who's in the News
34
[untagged]
4
Arab Spring
2
al-Qaeda in Iraq
2
Govt of Pakistan
2
Lashkar e-Jhangvi
2
Govt of Syria
2
Jamaat-e-Islami
2
Sipah-e-Sahaba Pakistan
2
al-Qaeda in Pakistan
1
Salafists
1
Boko Haram
1
al-Shabaab
1
Govt of Iran
1
TTP
1
al-Qaeda in North Africa
1
Taliban
Bookmark
E-Mail Me
The Classics
The O Club
Rantburg Store
The Bloids
The Never-ending Story
Thugburg
RSS Links
Gulf War I
The Way We Were
Bio
Merry-Go-Blog
Hair Through the Ages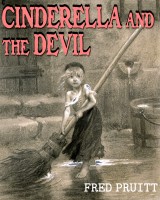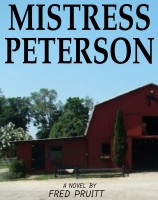 On Sale now!


A multi-volume chronology and reference guide set detailing three years of the Mexican Drug War between 2010 and 2012.

Rantburg.com and borderlandbeat.com correspondent and author Chris Covert presents his first non-fiction work detailing the drug and gang related violence in Mexico.

Chris gives us Mexican press dispatches of drug and gang war violence over three years, presented in a multi volume set intended to chronicle the death, violence and mayhem which has dominated Mexico for six years.
Click here for more information


Meet the Mods
In no particular order...


Steve White
Seafarious
Pappy
lotp
Scooter McGruder
john frum
tu3031
badanov
sherry
ryuge
GolfBravoUSMC
Bright Pebbles
trailing wife
Gloria
Fred
Besoeker
Glenmore
Frank G
3dc
Skidmark
Alaska Paul



Better than the average link...



Rantburg was assembled from recycled algorithms in the United States of America. No trees were destroyed in the production of this weblog. We did hurt some, though. Sorry.
54.145.45.143