-Lurid Crime Tales-
Bradley "Chelsea" Manning seeks presidential pardon
[FOXNEWS] Army Pvt. Bradley Chelsea Manning is seeking a presidential pardon for leaking reams of classified information that her lawyer says did not merit protection.

The Pvt. Manning Support Network released documents Wednesday that defense attorney David Coombs filed a day earlier with the U.S. Justice Department and the Department of the Army.

Manning, previously known as Bradley Manning, has declared her desire to live as a woman while serving a 35-year prison sentence at Fort Leavenworth, Kan.

In his her petition for pardon and commutation of sentence, Manning writes: "The decisions I made in 2010 were made out of a concern for my country and the world that we live in."
Posted by: Fred || 09/04/2013 10:25 || Comments || Link || E-Mail|| [387 views] Top|| File under:
Afghanistan
Afghan Forces Suffering 'Unsustainable' Casualties, Top Nato Commander Says
[Telegraph] May need the west's support for years.

General Joseph Dunford, the highest US and NATO


...the North Atlantic Treaty Organization. A collection of multinational and multilingual and multicultural armed forces, all of differing capabilities, working toward a common goal by pulling in different directions...


commander in the country, said that the security forces' weekly death regularly toll tops 100 and therefore they may need five more years of western support before they can fight independently.

He added that it was too early to tell whether NATO had been right to end combat operations and only offer training and support in the war torn country this Spring.

He said that both NATO and Afghan commanders viewed the number of men being lost as "serious", telling the Guardian: "I'm not assuming that those casualties are sustainable."

The rapidly expanded security forces, now 350,000 strong, have grasped the basics


Our original committment in that area included the goal of having all officers and enlisted men able to read and cipher at the second grade level. Anybody know how that's going?

but struggle to support themselves in areas varying from logistics and planning to intelligence-gathering and back-up in difficult battles.

The west officially shifted their role in Afghanistan from combat to support and training in June, and General Dunford said that "time is going to tell" whether that was the correct decision.

His comments highlight a rift between the views of western politicians keen to end a bloody and expensive war and military commanders on the ground who see Afghan forces struggling to cope.

All NATO combat troops are due to leave by 2014, and President Barack Obama
They get bitter, they cling to guns or religion or antipathy to people who aren't like them...
has said that in 17 months the transition to Afghan control will be complete, although he has promised a follow up NATO training mission.

However,


those who apply themselves too closely to little things often become incapable of great things...


no firm date has been set for the end of assistance, and General Dunford told the Guardian that western troops may need to remain until 2018 to tackle problems from the air force to intelligence.

"I look at

Afghan cops

development as really kind of three to five years," General Dunford said, adding that this could include a combat role such as close air support.

The US is currently negotiating a long-term security deal with Kabul to pave the way for wider western co-operation, but Washington has warned that unless a Bilateral Security Agreement is agreed in the next few months they will be forced to remove all their troops.

That could pave the way for a civil war given the state of the economy and the security forces this could pave the way for civil war, it is feared.

Despite the heavy losses the Afghans have managed to remain "resilient," General Dunford added, preventing the Taliban from accomplishing and ensuring 80 per cent of the population is secured from violence.

The Afghan defence ministry no longer publishes monthly

corpse count

s because of concerns about morale, and the interior ministry said that 1,792

coppers

had been killed since March.
Posted by: trailing wife || 09/04/2013 00:00 || Comments || Link || E-Mail|| [531 views] Top|| File under:
Egypt's constitutional committee marginalises Islamists: Nour Party
[Al Ahram] Egypt's newly formed constitutional committee marginalises the Islamic current, the Nour Party has complained.


So they've figured out the grand plan...


"The formation of the committee is really bad and reflects the domination of the leftist-Nasserist faction," Sherif Taha, spokesperson for Egypt's largest Salafist party, said in a statement on Sunday.

The 50-member committee includes only two Islamists: ex-

Moslem Brüderbund

leader Kamal El-Helbawy and Nour Party deputy leader Bassam El-Zarqa.

Taha added that his party was still evaluating the situation, stressing that "all options are on the table."

Nour was Egypt's second largest bloc in the now-dissolved 2012 parliament and participated in the controversial Constituent Assembly, which drafted the 2012 constitution.

A week before the 50 nominees were announced, Nour Party spokesperson Nader Bakkar told Ahram Online he was worried about unequal representation on the constitutional committee.

Bakkar explained that his party did not want to stall Egypt's transition process, despite being "underrepresented" in the constitution writing process.

Meanwhile,


...back at the fist fight, Jake ducked another roundhouse, then parried with his left, then with his right, finally with his chin...


Salafist Call leader Yasser Borhami said the committee was dominated by "enemies of Sharia [Islamic law] and the Islamic project."

He further complained that while the Islamic current had been marginalised from the committee, at least 11 leftists and Nasserists were included.

"A real national dialogue within two months is not possible due to excessive differences on several matters," Borhami added at a press statement on Monday.

Nour had earlier said it would boycott the constitutional committee after Article 219 was removed by the technical committee that amended the constitution before passing it on to the broader committee. The party later retreated, saying the issue could still be debated by the 50-member committee.

Article 219 defined Sharia (Islamic law), which is mentioned in Article 2 as the main source of legislation in Egypt. The article was added by the Islamist-dominated Constituent Assembly in 2012. It states: "The principles of Islamic Sharia include its commonly accepted interpretations, its fundamental and jurisprudential rules and its widely considered sources, as stated by the schools of Sunna and Gamaa."

The Salafist party warned that eliminating this article was an attempt to move Egyptians away from their "Islamic identity."

Posted by: Fred || 09/04/2013 00:00 || Comments || Link || E-Mail|| [432 views] Top|| File under: Salafists
Interior Ministry responsible for supreme guide's health: Brotherhood
[Al Ahram] Egypt's

Moslem Brüderbund

said on Monday it holds the Interior Ministry and the General Prosecution Office accountable for the well-being of the group's supreme guide who is currently locked away
Drop the heater, Studs, or you're hist'try!
pending trial.

"The

Moslem Brüderbund

puts the Interior Ministry, the general prosecution office and all state officials fully responsible for the health and safety of the Supreme Guide [Mohamed Badie] and all detained citizens whether they are from the Brotherhood or not," the Brotherhood statement read.

It also claimed discrimination against Brotherhood detainees in terms of the treatment they receive compared to detainees affiliated to "the ousted president's [Hosni Mubarak


...The former President-for-Life of Egypt, dumped by popular demand in early 2011...


] former regime." The Brotherhood attributed the alleged discrimination to its opposition to "the coup", referring to president Mohamed Morsi's deposition on 3 July amid mass protests against him.

Badie, 70, reportedly suffered a heart attack last week. A security source told Ahram Arabic news website that Badie's condition is stable and a team of doctors were sent to examine him in prison. In addition, an interrogation session was also delayed once as he reportedly suffered from fatigue.

The supreme guide was tossed in the clink
Drop the heater, Studs, or you're hist'try!
on 20 August in Cairo. He was referred to the Criminal Court on charges of inciting the murder of protesters at the

Moslem Brüderbund

headquarters in Muqattam on 30 June.

The prosecution regularly interrogates Badie in prison as investigations are ongoing in his alleged involvement in other cases including

festivities

at the Ittihadiya Presidential Palace in December and July's

festivities

at the Republican Guard headquarters.

Meanwhile,


...back at the cheese factory, all the pieces finally fell together in Fluffy's mind...


concerns were recently raised by Egyptian NGOs for alleged cases of torture against detainees in prisons, including those of the Brotherhood. On Sunday, Egypt's Prosecutor-General Hesham Barakat ordered all prosecution offices nationwide to conduct a search in Egypt's prisons to reveal such cases, if they exist.

Dozens of Brotherhood leaders and hundreds of members and supporters were arrested in the wake of the 14 August police forced dispersal of the pro-Morsi protest camps in Cairo and Giza which triggered a wave of violent attacks across the country.

Posted by: Fred || 09/04/2013 00:00 || Comments || Link || E-Mail|| [407 views] Top|| File under: Arab Spring
Muslim Brotherhood association has no legal standing: Minister
[Al Ahram] Egypt's minister of social solidarity, Ahmed El-Borai, said on Tuesday that the

Moslem Brüderbund

association, formed in March 2013 by the political group, has no legal standing.

The minister said during a

presser

on Tuesday that the prosecution had accused the Brotherhood of possessing firearms at its Cairo headquarters.

The ministry, which is responsible for registering non-governmental organizations and associations, sent several letters to the chairman of the Brotherhood NGO requesting explanations but has not received an answer.

"I know there is tension in the Egyptian street and people are attacking me for not taking an order to disband the

Moslem Brüderbund

association," said El-Borai, who added that the ministry needed a memo from the federation of NGOs in order to disband the association.

"We need to follow the legal path," he said.

El-Borai had previously said that disbanding the Brotherhood association without a court ruling would support allegations by western countries that the current regime in Egypt wants to liquidate the

Moslem Brüderbund

.

On Monday the board of state commissioners recommended to the Administrative Court that it issue a ruling terminating the

Moslem Brüderbund

association.

"The

Moslem Brüderbund

association was not registered as a NGO to do its role in accordance with the law and to serve the nation. It only helped the regime and its ruling party to keep the president in his position," read the report issued by the board.

Posted by: Fred || 09/04/2013 00:00 || Comments || Link || E-Mail|| [570 views] Top|| File under: Arab Spring
Pro-Morsi alliance criticises Egypt's authorities 60 days after ouster
[Al Ahram] Egypt's National Coalition in Support of Legitimacy (NCSL), the Islamist alliance supporting deposed president Mohamed Morsi, said on Tuesday that Egypt has suffered a myriad of political and economic losses since the former elected president was ousted on 3 July.

Marking 60 days since Morsi's overthrow by the armed forces, following mass popular protests, the NCSL issued a statement listing the losses they think Egypt has sustained under the "coup authorities," including: the closure of several factories, the incurring of more debts, and the renewed state of emergency, which is due to end in less than two weeks.

"Sixty days have passed since the coup of the 3 July 2013 against the first elected civilian president for Egypt," the statement reads. "The Egyptian people have been subject to a forgery of history that might be the worst in the history of mankind."

"The authorities of the coup have committed the worst crimes against humanity; They killed, burned, and tortured patriotic and Islamist figures, twisted facts ... and the Egyptian economy was dealt major blows from the first moment."

The pro-Morsi Islamist forces have staged demos on Tuesday to mark the day, with a turnout of protesters estimated in the thousands.

The interim authorities resorted to forcible eviction of the pro-Morsi sit-ins at Rabaa Al-Adawiya and Al-Nahda squares (in Cairo and Giza) on 14 August, leaving hundreds dead, predominantly from the Islamist camp. This was followed by a stream of arrests of prominent Brotherhood and Islamist leaders, who have been given an array of criminal charges.

Two days after the deadly dispersals, Friday 16 August saw large heated rallies supporting Morsi, who hails from the

Moslem Brüderbund

, as the day was marked by exchanges in live fire and dozens of deaths.

However,


denial ain't just a river in Egypt...


the last two Fridays have been much calmer, with a lower turnout at planned pro-Morsi protests, fueling speculation the security clampdown on the

Moslem Brüderbund

has left them crippled.
Posted by: Fred || 09/04/2013 00:00 || Comments || Link || E-Mail|| [326 views] Top|| File under: Arab Spring
Mokhtar turns to propaganda to boost image
[MAGHAREBIA] As part of a struggle to improve his name since losing his al-Qaeda command, terrorist Mokhtar Belmokhtar just released a "greatest hits" video of his freelance work in Mali, Algeria and Niger.


How cute! Only, isn't that the kind of thing that shows up on late night teevee on that other channel after our hero has been reduced to the not-main stage in Las Vegas for a decade or several?

The video sent Sunday (September 1st) to Mauritanian daily ANI shows members of Belmokhtar's "Signed in Blood Brigade" and El Moulethemoune katibat ("Brigade of the Veiled Ones") training for Sahel operations.


Do they dive through flaming hoops? That's awfully popular at the Hamas summer camps... or perhaps rappel down buildings like the Iranian Women's Corp in full and flowing veils?

The 51-minute video marks the first time that Belmokhtar (aka Khaled Abou El Abbès, or "Laaouar") has been seen since the president of Chad reported him as killed in northern Mali.


'E's not dead yet, 'e's just restin'...

On the new video, Belmokhtar is shown giving instructions for the twin suicide

boom-mobile

ings at a military camp in Agadez and a uranium mine in Arlit. The Niger attacks killed at least 20 people.

The MUJAO and al-Mua'qi'oon Biddam -- Laaouar's group --

grabbed credit

for the Niger violence, saying the actions were to avenge the February killing of Al-Qaeda brigade commander terrorist Abdelhamid Abou Zeid by international forces in Mali.

Laaouar appears on the tape training fighters for the Niger attacks, dubbed "Sheikh Abdelhamid Abou Zeid's conquest". The video includes photos of Abou Zeid with Belmokhtar, to emphasise their accord.

Going at it alone has not proven successful for the one-eyed terrorist.

The ousted al-Qaeda brigade leader last month joined forces with Mali-based terror group Movement of Oneness and Jihad in West Africa (MUJAO) to create the "Mourabitounes".


Seriously? Over here, we only give names like that to Sixties girl bands. Still, Pashtun warriors love their cosmetics, so who are we to judge?

He publicized the merger by including clips of his fighters as well as those of the MUJAO.

The video shows training and preparations for the 2013 siege at Algeria's In Amenas gas plant, which left dozens of civilian hostages dead. The January attack was a joint operation by the MUJAO and Laaouar's katibat.

The tape also features clips of the

gunnies

in action in northern Mali last year. Laaouar's "Brigade of the Veiled Ones" and their MUJAO allies are seen engaged in bloody

festivities

in Gao against the National Movement for the Liberation of Azawad (MNLA).


Didn't all that fighting get them driven into the desert?

For many observers, however, Belmokhtar's video was a failure.

"This latest media production is an attempt by this group to show that it still has the strength and the gear to continue the fight in the Sahel," filmmaker Zine El Abidine Ould Bukhari told Magharebia.


"It is nothing more than a propaganda movie," he added. "This display of military equipment and mental readiness of terrorist elements did not bear fruit in the real field of confrontation, which means that it is mainly promotional material and nothing more."


This is where we point and laugh.

Furthermore, young people are becoming more aware about terror recruiting efforts, so multimedia and propaganda tapes "no longer have the same magnitude of influence on them,", he said.

According to Sahara Media Editor Bashir Ould Babana, Belmokhtar was weakened and his forces divided.

"Therefore Laaouar is seeking to reunite the remaining pieces and trying to rebuild an organization through publicity campaigns and buying weapons," Babana said.

To that end, the terrorist is now in Libya, Mosaique FM reported on Friday.

"Laaouar, who has a network of positive relations with some of the leaders of terrorist organizations in Libya, was accompanied on his trip by Iyad Ag Ghaly, leader of Ansar al-Din," the Tunisian radio station reported.

Laaouar is in Libya looking for weapons, unnamed security sources reportedly told the radio station, in order to conduct terrorist attacks in Tunisia and Algeria.
Posted by: Fred || 09/04/2013 00:00 || Comments || Link || E-Mail|| [322 views] Top|| File under: al-Qaeda in North Africa
UN Special Rapporteur visits Mauritania
[MAGHAREBIA] The United Nations Special Wrapper Rapporteur on racism began a week-long visit to Mauritania on Monday (September 2nd), ANI reported. Mutuma Ruteere will gather information on challenges to the elimination of racism and discrimination in the country, the UN said.

Ruteere will visit Nouakchott, Rosso and Kaedi to meet with local authorities about laws, policies and measures to fight racism, racial discrimination, xenophobia and intolerance.
Posted by: Fred || 09/04/2013 00:00 || Comments || Link || E-Mail|| [324 views] Top|| File under:
Libya moves on -- into lawlessness and ruin
A little under two years ago, Philip Hammond, the Defence Secretary, urged British businessmen to begin "packing their suitcases" and to fly to Libya to share in the reconstruction of the country and exploit an anticipated boom in natural resources.

Yet now Libya has almost entirely stopped producing oil as the government loses control of much of the country to militia fighters.

Mutinying security men have taken over oil ports on the Mediterranean and are seeking to sell crude oil on the black market. Ali Zeidan, Libya's Prime Minister, has threatened to "bomb from the air and the sea" any oil tanker trying to pick up the illicit oil from the oil terminal guards, who are mostly former rebels who overthrew Muammar Gaddafi and have been on strike over low pay and alleged government corruption since July.

As world attention focused on the coup in Egypt and the poison gas attack in Syria over the past two months, Libya has plunged unnoticed into its worst political and economic crisis since the defeat of Gaddafi two years ago. Government authority is disintegrating in all parts of the country putting in doubt claims by American, British and French politicians that Nato's military action in Libya in 2011 was an outstanding example of a successful foreign military intervention which should be repeated in Syria.


Proposal: put Libya into U.N. receivership for twenty years. Appoint a modern, civilized country with no history of 19th and 20th century colonialism to serve as steward. They rebuild the country, re-order the sensibilities of the people and fix what's wrong, and they spend the oil revenues to do it.

I nominate Poland.

In an escalating crisis little regarded hitherto outside the oil markets, output of Libya's prized high-quality crude oil has plunged from 1.4 million barrels a day earlier this year to just 160,000 barrels a day now. Despite threats to use military force to retake the oil ports, the government in Tripoli has been unable to move effectively against striking guards and mutinous military units that are linked to secessionist forces in the east of the country.

Libyans are increasingly at the mercy of militias which act outside the law. Popular protests against militiamen have been met with gunfire; 31 demonstrators were shot dead and many others wounded as they protested outside the barracks of "the Libyan Shield Brigade" in the eastern capital Benghazi in June.

Though the Nato intervention against Gaddafi was justified as a humanitarian response to the threat that Gaddafi's tanks would slaughter dissidents in Benghazi, the international community has ignored the escalating violence.


Just like we did in Syria...

The foreign media, which once filled the hotels of Benghazi and Tripoli, have likewise paid little attention to the near collapse of the central government.

The strikers in the eastern region Cyrenaica, which contains most of Libya's oil, are part of a broader movement seeking more autonomy and blaming the government for spending oil revenues in the west of the country.


Once upon a time Cyrenaica was a country separate from Tripolitania. Libya is a modern invention. Blame the Italians...

Foreigners have mostly fled Benghazi since the American ambassador, Chris Stevens, was murdered in the US consulate by jihadi militiamen last September. Violence has worsened since then with Libya's military prosecutor Colonel Yussef Ali al-Asseifar, in charge of investigating assassinations of politicians, soldiers and journalists, himself assassinated by a bomb in his car on 29 August.

Rule by local militias is also spreading anarchy around the capital. Ethnic Berbers, whose militia led the assault on Tripoli in 2011, temporarily took over the parliament building in Tripoli. The New York-based Human Rights Watch has called for an independent investigation into the violent crushing of a prison mutiny in Tripoli on 26 August in which 500 prisoners had been on hunger strike. The hunger strikers were demanding that they be taken before a prosecutor or formally charged since many had been held without charge for two years.


You won't see the Committee on Constitutional Rights campaigning on behalf of these prisoners with near the fervor they have over the mooks jugged in Gitmo...

The government called on the Supreme Security Committee, made up of former anti-Gaddafi militiamen nominally under the control of the interior ministry, to restore order. At least 19 prisoners received gunshot shrapnel wounds, with one inmate saying "they were shooting directly at us through the metal bars". There have been several mass prison escapes this year in Libya including 1,200 escaping from a prison after a riot in Benghazi in July.

The Interior Minister, Mohammed al-Sheikh, resigned last month in frustration at being unable to do his job, saying in a memo sent to Mr Zeidan that he blamed him for failing to build up the army and the police. He accused the government, which is largely dominated by the Muslim Brotherhood, of being weak and dependent on tribal support. Other critics point out that a war between two Libyan tribes, the Zawiya and the Wirrshifana, is going on just 15 miles from the Prime Minister's office.

Diplomats have come under attack in Tripoli with the EU ambassador's convoy ambushed outside the Corinthia hotel on the waterfront. A bomb also wrecked the French embassy.
One of the many failings of the post-Gaddafi government is its inability to revive the moribund economy. Libya is wholly dependent on its oil and gas revenues and without these may not be able to pay its civil servants. Sliman Qajam, a member of the parliamentary energy committee, told Bloomberg that "the government is running on its reserves. If the situation doesn't improve, it won't be able to pay salaries by the end of the year".


About as smart as Egypt, having to import half the calories required to feed its people, running off the tourists that provide 90% of the foreign exchange. Is it something in the water over there?
Posted by: Beavis || 09/04/2013 00:00 || Comments || Link || E-Mail|| [430 views] Top|| File under: Arab Spring
Home Front: WoT
Senators craft Syrian compromise
[Politico] A new use-of-force resolution for Syria sets a 60-day deadline, with one 30-day extension possible, for President Barack Obama to launch military strikes against the regime of Syrian President Bashar Assad — and it will also bar the involvement of U.S. ground forces in Syria.
Posted by: Besoeker || 09/04/2013 08:58 || Comments || Link || E-Mail|| [565 views] Top|| File under:
India-Pakistan
Jamaat warns centre against destabilising KP govt
[Dawn] Jamaat-e-Islami
...The Islamic Society, founded in 1941 in Lahore by Maulana Sayyid Abul Ala Maududi, aka The Great Apostosizer. The Jamaat opposed the independence of Bangladesh but has operated an independent branch there since 1975. It maintains close ties with international Mohammedan groups such as the Moslem Brotherhood. the Taliban, and al-Qaeda. The Jamaat's objectives are the establishment of a pure Islamic state, governed by Sharia law. It is distinguished by its xenophobia, and its opposition to Westernization, capitalism, socialism, secularism, and liberalist social mores...
general secretary Liaqat Baloch has warned the federal government against destabilising the coalition government in Khyber-Pakhtunkhwa


... formerly NWFP, still Terrorism Central...


A

blurb

issued here from the party provincial secretariat on Monday quoted Liaqat Baloch as saying that the federal government was hatching conspiracies and trying to buy MPAs to overthrow coalition government in the province.

"Federal government will have to pay heavy price if it tried to destabilise provincial government," he said while addressing meeting of the provincial office-bearers of the party. The meeting discussed strategy for the next local bodies elections in the province. JI is coalition partner of Pakistain Tehrik-e-Insaf
...a political party in Pakistan. PTI was founded by former Pakistani cricket captain and philanthropist Imran Khan. The party's slogan is Justice, Humanity and Self Esteem, each of which is open to widely divergent interpretations....
and has received three ministries in the provincial cabinet.

He criticised the federal government for increasing prices of petroleum products and electricity charges and alleged that Pakistain

Mohammedan

League-N had mortgaged the country with International Monetary Fund and other donors. He said that the recent increase in oil prices was part of the IMF conditionalities and added that oil prices in international market had not increased.

Expressing concern over the recent drone strike in North

Wazoo

agency he criticised the central government policy and said that America had been defying international law by violating Pakistain's airspace while the federal government was silent on this serious issue.

Posted by: Fred || 09/04/2013 00:00 || Comments || Link || E-Mail|| [354 views] Top|| File under: Jamaat-e-Islami
Top-secret U.S. intelligence files show new levels of distrust of Pakistan
[Washington Post] The $52.6 billion U.S. intelligence arsenal is aimed mainly at unambiguous adversaries, including al-Qaeda,

North Korea

and Iran. But top-secret budget documents reveal an equally intense focus on one purported ally: Pakistain.

No other nation draws as much scrutiny across so many categories of national security concern.

A 178-page summary of the U.S. intelligence community's "black budget" shows that the United States has ramped up its surveillance of Pakistain's nuclear arms, cites previously undisclosed concerns about biological and chemical sites there, and details efforts to assess the loyalties of counter­terrorism sources recruited by the CIA.

Pakistain appears at the top of charts listing critical U.S. intelligence gaps. It is named as a target of newly formed analytic cells. And fears about the security of its nuclear program are so pervasive that a budget section on containing the spread of illicit weapons divides the world into two categories: Pakistain and everybody else.

The disclosures -- based on documents provided to The Washington Post by former intelligence contractor Edward Snowden -- expose broad new levels of U.S. distrust in an already unsteady security partnership with Pakistain, a politically unstable country that faces rising Islamist militancy. They also reveal a more expansive effort to gather intelligence on Pakistain than U.S. officials have disclosed.

The United States has delivered nearly $26 billion in aid to Pakistain over the past 12 years, aimed at stabilizing the country and ensuring its cooperation in counterterrorism efforts. But with the late Osama bin Laden


... who is now among the dear departed, though not among the dearest...


dead and al-Qaeda degraded, U.S. spy agencies appear to be shifting their attention to dangers that have emerged beyond the patch of Pak territory patrolled by CIA drones.

"If the Americans are expanding their surveillance capabilities, it can only mean one thing," said Husain Haqqani, who until 2011 served as Pakistain's ambassador to the United States. "The mistrust now exceeds the trust."

Beyond the budget files, other classified documents provided to The Post expose fresh allegations of systemic human rights
...which often include carefully measured allowances of freedom at the convenience of the state...
abuses in Pakistain. U.S. spy agencies reported that high-ranking Pak military and intelligence officials had been aware of -- and possibly ordered -- an extensive campaign of extrajudicial killings targeting

forces of Evil

and other adversaries.

Public disclosure of those reports, based on communications intercepts from 2010 to 2012 and other intelligence, could have forced the

B.O. regime

to sever aid to the Pak armed forces because of a U.S. law that prohibits military assistance to human rights abusers. But the documents indicate that administration officials decided not to press the issue, in order to preserve an already frayed relationship with the Paks.
Posted by: Fred || 09/04/2013 00:00 || Comments || Link || E-Mail|| [310 views] Top|| File under: Govt of Pakistan
No politics over Karachi security, vows Nawaz
[Dawn] Prime Minister
Nawaz Sharif


... served two non-consecutive terms as prime minister, heads the Pakistain Moslem League (Nawaz). Noted for his spectacular corruption, the 1998 Pak nuclear test, border war with India, and for being tossed by General Musharraf...


on Tuesday vowed not to politicise a planned solution to restore peace to Bloody Karachi


...formerly the capital of Pakistain, now merely its most important port and financial center. It is among the largest cities in the world, with a population of 18 million, most of whom hate each other and many of whom are armed and dangerous...


and hoped others would cooperate with the federal government in doing so.

The premier arrived in the

picturesque provincial capital

earlier this morning, a day before he was scheduled to preside over the federal cabinet session on the port city's deteriorating law and order situation. The crucial session on Wednesday is expected to decide on a planned targeted operation against criminal gangs and armed militias of political groups, whose deadly

pie fight

has ruined peace in the country's economic hub.

Sharif held a meeting with representatives of all major political parties after arriving in Karachi, including the Pakistain People's Party (PPP), Muttahida Qaumi Movement


...English: United National Movement, generally known as MQM, is the 3rd largest political party and the largest secular political party in Pakistain with particular strength in Sindh. From 1992 to 1999, the MQM was the target of the Pak Army's Operation Cleanup leaving thousands of urdu speaking civilians dead...


(MQM), Jamaat-e-Islami
...The Islamic Society, founded in 1941 in Lahore by Maulana Sayyid Abul Ala Maududi, aka The Great Apostosizer. The Jamaat opposed the independence of Bangladesh but has operated an independent branch there since 1975. It maintains close ties with international Mohammedan groups such as the Moslem Brotherhood. the Taliban, and al-Qaeda. The Jamaat's objectives are the establishment of a pure Islamic state, governed by Sharia law. It is distinguished by its xenophobia, and its opposition to Westernization, capitalism, socialism, secularism, and liberalist social mores...
, Sunni Tehrik


...formed in Karachi in 1992 under by Muhammad Saleem Qadri. It quickly fell to trading fisticuffs and assassinations with the MQM and the Sipah-e-Sahaba, with at least a half dozen of its major leaders rubbed out. Sunni Tehreek arose to become the primary opposition to the Deobandi Binori Mosque, headed by Nizamuddin Shamzai, who was eventually bumped off by person or persons unknown. ST's current leadership has heavily criticized the Deobandi Jihadi leaders, accusing them of being sponsored by Indian Intelligence agencies as well as involvement in terrorist activities...


and Jamaat Ulema-e-Islam


...Assembly of Islamic Clergy, or JUI, is a Pak Deobandi (Hanafi) political party. There are two main branches, one led by Maulana Fazlur Rahman, and one led by Maulana Samiul Haq. Fazl is active in Pak politix and Sami spends more time running his madrassah. Both branches sponsor branches of the Taliban, though with plausible deniability...


-Fazl (JUI-F). The meeting was also attended by Chief Minister Sindh Qaim Ali Shah and Governor Sindh Dr Ishratul Ibad.

Speaking at the meeting, Sharif stressed that he had come as the prime minister of the entire country and not just as representative of the Pakistain

Moslem

League -- Nawaz (PML-N).

"Karachi is the most important city and the economic hub of Pakistain. Unemployment will rise if the unrest in Karachi is not quelled," he said. "Peace is imperative to bring foreign investment into Pakistain."

The PM said that his government wished to restore peace to the city, and said he respected the mandates of all political parties. He assured that his administration was ready to extend all support to the Sindh government.

Earlier, the MQM and the federal government appeared to be heading on a collision course after news trickled in that an earlier invitation to MQM leader Farooq Sattar to attend the cabinet meeting on Wednesday had been withdrawn.

Posted by: Fred || 09/04/2013 00:00 || Comments || Link || E-Mail|| [340 views] Top|| File under: Govt of Pakistan
International-UN-NGOs
UN Sec Gen Ban warns against military action on Syria without UN support
U.N. Secretary-General Ban Ki-moon is warning that any "punitive" action taken against Syria for an alleged chemical weapons attack last week could unleash more turmoil and bloodshed in that nation's civil war.


Wouldn't that be the intention?


Ban also cautioned nations such as the United States and France that may be considering such strikes that they are legal only in self-defense under the U.N. Charter or if approved by the U.N. Security Council.


Ban's statement probably gives some Republicans a good reason to support military action




He's just another fool. See also, Kerry...
Posted by: lord garth || 09/04/2013 00:00 || Comments || Link || E-Mail|| [394 views] Top|| File under:
Syria-Lebanon-Iran
McCain playing poker on his iPhone
[Washington Post] As the hearing continues, our ace photographer Melina Mara reports she spotted Sen. John McCain (R-Ariz.) "passing the time by playing poker on his iPhone during the hearing."
Posted by: Fred || 09/04/2013 09:58 || Comments || Link || E-Mail|| [468 views] Top|| File under: Govt of Syria
Obama: 'I Didn't Set a Red Line' on Syria
[WEEKLYSTANDARD] "First of all, I didn't set a red line," said Obama. "The world set a red line. The world set a red line when governments representing 98 percent of the world's population said the use of chemical weapons are [inaudble] and passed a treaty forbidding their use, even when countries are engaged in war. Congress set a red line when it ratified that treaty. Congress set a red line when it indicated that in a piece of legislation entitled the Syria Accountability Act that some of the horrendous things happening on the ground there need to be answered for. So, when I said in a press conference that my calculus about what's happening in Syria would be altered by the use of chemical weapons, which the overwhelming consensus of humanity says is wrong, that wasn't something I just kind of made up. I didn't pluck it out of thin air. There's a reason for it."
Nobody, nobody passes the buck faster or better than Champ...
Posted by: Fred || 09/04/2013 09:50 || Comments || Link || E-Mail|| [691 views] Top|| File under:
One reason why the UK voted no
"Outrage is not a strategy. I thought military action always had to have a purpose behind it – so what is the endstate here? Hit, and then hope?

"I am not sure in what way even limited strikes help the people living in my constituency: how does this further Britain's or America's national security?

"There cannot be a sane person in Britain who would not think it a good thing for us to get involved in the war in Syria if by doing so it would ease the horrors faced by the Syrian people – and dire risks to people in neighbouring countries.

"We must be guided not by our alliance to America, but by our duty to understand that military force should only be used in support of a clear purpose and with a clear objective in mind - in support of our national interest. I am yet to be convinced that there is a strong and clear-cut case that military action will deter the Syrian government from using chemical weapons – nor am I convinced that in 20 years time some other tyrant thinking of using chemical weapons will turn around and say to his or herself "Whoops, better not do that: remember what Obama, Cameron and Hollande did back in the summer of 2013".

"The use of chemical weapons was indeed a crime against all of humanity. But by firing one missile we are involving ourselves in a civil war on the side of a fractured opposition which includes people with proud links to Al Qaeda. By striking now, without clear cause and purpose, we risk consequences that we have not even thought of: this is a case of hit – and then hope."

Adam Holloway, is a former British Army officer turned investigative war journalist. Mr. Holloway, without consulting his government, slipped into Afghanistan using his own funds (much like Michael Yon). In 2006, Mr. Holloway returned to the UK and eventually was elected to Parliament.

Posted by: OldSpook || 09/04/2013 02:02 || Comments || Link || E-Mail|| [475 views] Top|| File under:
Kerry: No Time for 'Armchair Isolationism' on Syria
[An Nahar] The United States must "stand up and act" to punish the Syrian regime and cannot resort to isolationism in the face of "slaughter," Secretary of State John F. I was in Vietnam, you know Kerry
Former Senator-for-Life from Massachussetts, self-defined war hero, speaker of French, owner of a lucky hat, conqueror of Cambodia, and current Secretary of State...
told

politician

s Tuesday.

"This is not the time for armchair isolationism. This is not the time to be spectators to a slaughter," Kerry told the Senate Foreign Relations Committee.


Isolationism: the concept that it's not always appropriate to go bombing foreigners...

"Neither our country nor our conscience can afford the cost of silence," Kerry said, according to prepared remarks.


Not quite what you said in 2002...

"We have spoken up against unspeakable horror. Now we must stand up and act," he added.

Kerry also pointed out that failure by the United States to take military action against Syria would send a dangerous signal to Iran and Hizbullah.

"Our inaction would surely give them a permission slip for them to at least misinterpret our intention, if not to put it to the test," Kerry told senators.

Hizbullah "militants" in

Leb

are "hoping that isolationism will prevail" and "
North Korea is hoping that ambivalence carries the day," he said.

"They are all listening for our silence."
Posted by: Fred || 09/04/2013 00:00 || Comments || Link || E-Mail|| [979 views] Top|| File under: Govt of Syria
Al-Mustaqbal Bloc Condemns Attacks on Civilians, Diplomats, Calls Assad 'Takfiri'
[An Nahar] Al-Mustaqbal


... the Future Movement, political party led by Saad Hariri...


bloc on Tuesday condemned Hizbullah's "attacks against citizens and diplomats under the excuse of security measures," urging the president and the premier-designate to overcome "illegal obstacles" and form a new cabinet.

"We strongly condemn the attacks of Hizbullah's militia on citizens and diplomats," the bloc said in a released statement after the MPs' weekly meeting at the Center House.

The statement elaborated: "In addition to its fighting in Syria alongside the regimes' forces and subjecting

Leb

to all kinds of dangers, Hizbullah keeps dragging the country into

festivities

and puts it in a confrontation with neighboring Arab nations."

Kuwait's ambassador to

Leb

revealed on Friday that a Kuwaiti diplomat was searched at an "unofficial checkpoint," also calling on his country's nationals to leave

Leb

.

Also, Soddy Arabia


...a kingdom taking up the bulk of the Arabian peninsula. Its primary economic activity involves exporting oil and soaking Islamic rubes on the annual hajj pilgrimage. The country supports a large number of princes in whatcha might call princely splendor. When the oil runs out the rest of the world is going to kick sand in the Soddy national face...


had filed a complaint to the Foreign Ministry after one of its embassy vehicles in

Leb

was searched by Hizbullah members at a checkpoint near its stronghold of Dahieh in Beirut's southern suburbs last week.

Diplomats in the car were also searched before being allowed to return on their way.

These incidents come after Hizbullah had stepped up its security measures in and around Dahieh after a bombing in the area on August 15.

Al-Mustaqbal said that last month's twin blasts in the northern city of Tripoli


...a confusing city, one end of which is located in Lebanon and the other end of which is the capital of Libya. Its chief distinction is being mentioned in the Marine Hymn...


"were orchestrated by Syrian intelligence bodies."

"This contradicts with all claims that say

Leb

and its security have become under the mercy of the Takfiri
...an adherent of takfir wal hijra, an offshoot of Salafism that regards everybody who doesn't agree with them as apostates who most be killed...
s,"

"(Syrian President Bashar) Assad's regime is the top Takfiri and terrorist that is targeting both

Leb

and Syria," the statement stressed.

"Tripoli's crime is a continuation of the Samaha-Mamlouk scheme."

The statement was pointing out to the case of former Information Minister Michel Samaha and Syrian security chief Maj. Gen. Ali Mamlouk.

Lebanese judicial authorities have charged Samaha and Mamlouk with forming a group to commit terrorist crimes in

Leb

.

The two were also charged with plotting to assassinate political and religious figures.

The al-Mustaqbal statement added: "We praise the efforts exerted by security bodies, especially by the International Security Forces Intelligence Bureau, to uncover the group that executed the bombings in Tripoli and the one behind the kidnapping of the Turkish pilots."
Posted by: Fred || 09/04/2013 00:00 || Comments || Link || E-Mail|| [340 views] Top|| File under: Govt of Syria
Iranian MPs Meet Top Officials, Nasrallah amid Call for Obama 'Wisdom' on Syria
[An Nahar] The visiting head of Iranian parliament's foreign policy committee discussed on Tuesday with top Lebanese officials and Hizbullah leader His Eminence Sayyed Hassan Nasrallah


The satrap of the Medes and the Persians in Leb...


the latest developments in the region.

Alaeddin Boroujerdi, who is the chairman of the committee for foreign policy and national security of the Iranian parliament, arrived in Beirut on Monday and went into separate talks with Speaker Nabih Knobby Berri


Speaker of the Lebanese parliament, a member of AMAL, a not very subtle Hizbullah sock puppet...


and Premier-designate Tammam Salam.

The state-run National News Agency said that Boroujerdi and his accompanying delegation discussed with Nasrallah on Tuesday the regional developments, mainly in

Leb

and Syria.

Also Tuesday, the delegation met with President Michel Suleiman


...before assuming office as President, he held the position of commander of the Leb Armed Forces. That was after the previous commander, the loathesome Emile Lahoud, took office as president in November of 1998. Likely the next president of Leb will be whoever's commander of the armed forces, too...


, Caretaker Premier
Najib Miqati and Caretaker Foreign Minister Adnan Mansour.

Suleiman discussed with Boroujerdi "the dangers that could result from any foreign military intervention" in Syria, said a Baabda palace statement.

Suleiman reiterated

Leb

's rejection of military intervention and stressed it was up to the United Nations


...a formerly good idea gone bad...


to hold responsible the parties that allegedly used chemical weapons in Syria, said the statement.

Boroujerdi said he agreed with Mansour that there was a "U.S. plot against the region's security and stability."

He called for unity to prevent a possible disaster and expressed hope that "U.S. President Barack Obama
I inhaled. That was the point...
would act wisely and would not rush in his decision on taking a military action against Syria."

"We hope that the U.S. Congress would have the same level of self-restraint and wisdom to prevent acts that threaten the security of the region," he said.

He made similar remarks after visiting Miqati, calling for strong efforts to prevent the crisis from spiraling out of control.

The delegation of Iranian MPs led by Boroujerdi held talks Saturday in Syria with
Hereditary President-for-Life Bashir Pencilneck al-Assad


Oppressor of the Syrians and the Lebs...


and denounced any possible Western attack on the country over chemical weapons allegations.

But Obama shocked the world on Saturday when he decided to seek support for military action from Congress.
Posted by: Fred || 09/04/2013 00:00 || Comments || Link || E-Mail|| [380 views] Top|| File under: Govt of Iran
Suleiman Calls for Political Solution to Syrian Crisis, Rejects Military Action
[An Nahar] President Michel Suleiman


...before assuming office as President, he held the position of commander of the Leb Armed Forces. That was after the previous commander, the loathesome Emile Lahoud, took office as president in November of 1998. Likely the next president of Leb will be whoever's commander of the armed forces, too...


voiced on Tuesday his rejection of foreign military intervention in Syria.

He instead called for a reaching a political solution to the unrest in the neighboring country.

He made his remarks during a meeting with the ambassadors of countries who enjoy permanent membership in the United Nations


...a lucrative dumping ground for the relatives of dictators and party hacks...


Security Council, which also included U.N. Special Coordinator for

Leb

Derek Plumbly, representatives of the European Union


...the successor to the Holy Roman Empire, only without the Hapsburgs and the nifty uniforms and the dancing...


, and Arab League


...an organization of Arabic-speaking states with 22 member countries and four observers. The League tries to achieve Arab consensus on issues, which usually leaves them doing nothing but a bit of grimacing and mustache cursing...


envoy in Beirut.

The meeting was held in preparation for an international conference on

Leb

in New York on September 25 on the margins of the U.N. General Assembly.
Posted by: Fred || 09/04/2013 00:00 || Comments || Link || E-Mail|| [427 views] Top|| File under: Govt of Syria
Hizbullah Official Says Assad Made Big Mistake by Using Chemical Weapons
[An Nahar] German intelligence said Tuesday that spying on a conversation between a Hizbullah member and an Iranian diplomat provided "an additional clue" that proves Syrian Hereditary President-for-Life Bashir Pencilneck al-Assad


Terror of Aleppo ...


used chemical weapons in the August 21 attacks.

"The intelligence agency (BND) intercepted a phone conversation between a high-ranking Hizbullah member and the Iranian embassy and in which the Hizbullah official seems to admit chemicals were used," a report by Der Spiegel magazine said.

It elaborated: "He said in the phone call that Assad lost his nerves and made a big mistake by ordering the chemical weapons attack."

The magazine said the revelation was made during a secret briefing to select

politician

s on Monday, in which BND head Gerhard Schindler said that while there is still no incontestable proof, analysis of the evidence at hand has led his intelligence service to believe that Assad's regime is to blame.

Schindler explained that "only Assad's regime is in possession of binary chemical weapons such as sarin."

"The BND believes that regime experts would be the only ones capable of manufacturing such weapons and deploying them with small missiles and that they were used in attacks before August 21," the German magazine said.

It pointed out: "The telephone conversation intercepted by the BND could be an important piece in the puzzle currently being assembled by Western intelligence experts."

Der Spiegel's report comes after U.S. President Barack Obama
Republicans can come along for the ride, but they've got to sit in the back...
warned last week he was ready to launch military strikes on Assad's regime over its alleged use of chemical weapons.
Posted by: Fred || 09/04/2013 00:00 || Comments || Link || E-Mail|| [318 views] Top|| File under: Govt of Syria
Syria crisis: Obama wins backing for military strike
[BBC.CO.UK] President Barack Obama
Ready to Rule from Day One...
has won backing from key US political figures on his plans for a military strike on Syria.

Mr Obama said a "limited" strike was needed to degrade Hereditary President-for-Life Bashir Pencilneck al-Assad


One of the last of the old-fashioned hereditary iron-fisted fascist dictators...


's capabilities in response to an alleged chemical weapons attack.

Key Republican leaders John It is not pronounced 'Boner!' Boehner
... the occasionally weepy leader of House Republicans...
and Eric Cantor both signalled their support for military action. Congress is expected to vote next week.

The UN earlier confirmed that more than two million Syrians were now refugees.

More than 100,000 people are thought to have died since the uprising against President Assad began in March 2011.



President B.O.

and Vice-President
Joe Foreign Policy Whiz Kid Biden


The former Senator-for-Life from Delaware, an example of the kind of top-notch Washington intellect to be found in the World's Greatest Deliberative Body...


met House Speaker John Boehner, House Democratic Leader Nancy San Fran Nan Pelosi
Congresswoman-for-Life from the the Socialist paradise of San Francisco
...where God struck dead Anton LaVey, home of the Sydney Ducks, ruled by Vigilance Committee from 1859 through 1867, reliably and volubly Democrat since 1964...
Bay Area, born into a family of politicians. Formerly Speaker of the House, but it's not her fault they lost. Really. Noted for her heavily botoxed grimace...
and the chairmen and ranking members from the national security committees in Washington on Tuesday.
Posted by: Fred || 09/04/2013 00:00 || Comments || Link || E-Mail|| [479 views] Top|| File under: Govt of Syria
Aoun Hopes Obama 'Won't Act Like Bush'
[An Nahar] Free Patriotic Movement


Despite its name a Christian party allied with Hizbullah, neither free nor particularly patriotic...


leader MP
Michel Aoun


...a wholly-owned subsidiary of Hizbullah...


on Tuesday hoped U.S. President Barack Obama
I mean, I do think at a certain point you've made enough money...
will not act on Syria as his predecessor George W. Bush acted on Iraq, accusing caretaker Prime Minister
Najib Miqati of appointing directors general as "his spies" in state institutions.

"I had suggested in 2005 to form a parliamentary committee on security, but they have been delaying it because there is a political will against its creation. It should be a regular committee like the rest of committees and MPs must demand a proper performance from the security agencies, or else it should not be formed and let them bear the responsibility," Aoun said after the weekly meeting of the Change and Reform bloc in Rabiyeh.

"Let the draft law be defeated in the Administration and Justice Committee, but I have performed my duties before God and society," he added.

Aoun accused Miqati of issuing a decree "in which he says bizarre things about the jurisdiction of the caretaker cabinet," noting that the caretaker premier "has named directors general as his spies."

"This case did not happen in any cabinet in the world. This is a constitutional and legal heresy that is against all the norms of proper governance," he said.
Posted by: Fred || 09/04/2013 00:00 || Comments || Link || E-Mail|| [355 views] Top|| File under: Govt of Syria
Obama seeks support for Syria strike at G-20
[Al Ahram] President Barack Obama
Ready to Rule from Day One...
this week plans to urge reluctant world leaders to support a U.S.-led military strike against Syria as he attends a global summit in Russia and makes a stop in Sweden. His three-day overseas trip comes as his administration seeks authorization from Congress.

Top

politician

s signaled support Tuesday after meeting with Obama, while

La Belle France

said it will wait for Congress' decision before any military action of its own.

Obama's presence at the Group of 20 gathering in Russia is bound to bring questions about Syria, recently leaked U.S. surveillance programs and especially his tense relationship with Russian President Vladimir Putin

...Second and fourth President of the Russian Federation and the first to remain sober. Putin is credited with bringing political stability and re-establishing something like the rule of law, which occasionally results in somebody dropping dead from polonium poisoning. Under Putin, a new group of business magnates controlling significant swathes of Russia's economy has emerged, all of whom have close personal ties to Putin. The old bunch, without close personal ties to Putin, are in jail or in exile or dead...
, an ally of Syrian
Hereditary President-for-Life Bashir Pencilneck al-Assad


Light of the Alawites...


"It's been like watching a slow-moving train wreck for nearly two years," Andrew Kuchins, a Russia expert at the Center for Strategic and International Studies, said of the Obama-Putin relationship. "Mr. Putin and Mr. Obama don't like each other at all."

That's not Obama's only headache.

His surprise announcement over the weekend that he would seek congressional authorization for a military strike against Syria, instead of going ahead with a strike as many expected, may have caused doubts among world leaders about his willingness to follow up on his threats to rogue nations.

His administration argues that the strike is needed in response to what it says was a deadly chemical weapons attack last month.

Before his White House meeting Tuesday with top

politician

s, Obama said he is confident he will be able to work with Congress to pass a resolution authorizing the strike on Syria. Obama said congressional authorization must send a clear message to Assad and hamper his ability to use chemical weapons.

After the meeting, the top Republican in Congress, House Speaker John It is not pronounced 'Boner!' Boehner
... the occasionally weepy leader of House Republicans...
, said he would support Obama's call for action against Syria and said his party colleagues should, too.

Votes in the House and the Senate are expected next week, just after Obama ends his overseas trip. He leaves for Sweden later Tuesday.

Syria isn't officially on the agenda at the economy-focused G-20 summit. But world leaders are expected to ask Obama whether he plans to proceed with a military strike if Congress doesn't support it. It's a question Obama's aides have refused to answer.

Obama spoke about Syria by telephone Monday night with Japanese Prime Minister Shinzo Abe, the White House said Tuesday. A White House statement said Obama and Abe pledged to consult on a possible international response.

Obama is to arrive in Stockholm on Wednesday morning after an overnight flight from Washington.

The White House hastily added the Sweden visit to his schedule after he canceled plans to meet one-on-one with Putin in Moscow ahead of the G-20. That came in response to the Kremlin granting temporary asylum to National Security Agency leaker Edward Snowden, defying Obama's requests to send the former NSA systems analyst back to the U.S. to face espionage charges.

Posted by: Fred || 09/04/2013 00:00 || Comments || Link || E-Mail|| [354 views] Top|| File under: Govt of Syria
Obama makes case to Congress about Syria strike
[Al Ahram] Congress is holding its first public hearing about U.S. plans for military intervention in Syria as President Barack Obama
I am the change that you seek...
seeks to convince skeptical Americans and their

politician

s about the need to respond to last month's alleged sarin gas attack outside Damascus.

Secretary of State John F. I was in Vietnam, you know Kerry
Former Senator-for-Life from Massachussetts, self-defined war hero, speaker of French, owner of a lucky hat, conqueror of Cambodia, and current Secretary of State...
, Defense Secretary Chuck Hagel and Joint Chiefs of Staff Chairman Gen. Martin Dempsey were to appear before the Senate Foreign Relations Committee on Tuesday. A classified briefing open to all members of Congress was to take place as well.

The president's request for congressional authorization for limited military strikes against Syrian
Hereditary President-for-Life Bashir Pencilneck al-Assad


Leveler of Latakia...


's regime is at the core of the discussions planned in Washington over the next several days as Obama sends his top national security advisers to the Capitol for a flurry of briefings. And with the outcome of any vote in doubt in a war-weary Congress, Obama was to meet Tuesday with leaders of the House and Senate armed services committees, the foreign relations committees and the intelligence committees.

The president announced over the weekend that he would seek approval from Congress for military strikes against the Assad regime to respond to an attack in the Damascus suburbs last month that the U.S. says involved deadly sarin gas.

That decision sets the stage for the biggest foreign policy vote in Congress since the Iraq war. A vote could come once

politician

s return from summer break, which is scheduled to end 9 September.

Obama won conditional support Monday from two of his fiercest foreign policy critics, Republican Sens. John Maverick McCain
... the Senator-for-Life from Arizona, former presidential candidate and even more former foot soldier in the Reagan Revolution...
of Arizona and
Lindsey Graham


... the endangered South Carolina RINO...


of South Carolina.

A congressional vote against Obama's request "would be catastrophic in its consequences" for U.S. credibility abroad, McCain told

news hound

s outside the White House following an hour-long private meeting with the president.

But despite Obama's effort to assuage the two senators' concerns, neither appeared completely convinced afterward. They said they would be more inclined to back Obama if the US sought to destroy the Assad government's launching capabilities and committed to providing more support to rebels seeking to oust Assad.

"There will never be a political settlement in Syria as long as Assad is winning," Graham said.
Posted by: Fred || 09/04/2013 00:00 || Comments || Link || E-Mail|| [385 views] Top|| File under: Govt of Syria
Who's in the News
30
[untagged]
12
Govt of Syria
10
Arab Spring
3
Govt of Pakistan
2
Ansar al-Sharia
2
al-Qaeda in North Africa
1
Islamic State of Iraq
1
al-Qaeda
1
Narcos
1
al-Shabaab
1
Thai Insurgency
1
Commies
1
Govt of Iran
1
Jamaat-e-Islami
1
Salafists
Bookmark
E-Mail Me
The Classics
The O Club
Rantburg Store
The Bloids
The Never-ending Story
Thugburg
RSS Links
Gulf War I
The Way We Were
Bio
Merry-Go-Blog
Hair Through the Ages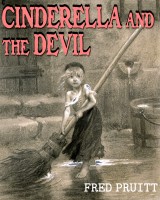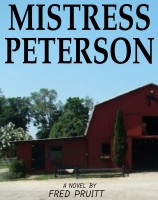 On Sale now!


A multi-volume chronology and reference guide set detailing three years of the Mexican Drug War between 2010 and 2012.

Rantburg.com and borderlandbeat.com correspondent and author Chris Covert presents his first non-fiction work detailing the drug and gang related violence in Mexico.

Chris gives us Mexican press dispatches of drug and gang war violence over three years, presented in a multi volume set intended to chronicle the death, violence and mayhem which has dominated Mexico for six years.
Click here for more information


Meet the Mods
In no particular order...


Steve White
Seafarious
Pappy
lotp
Scooter McGruder
john frum
tu3031
badanov
sherry
ryuge
GolfBravoUSMC
Bright Pebbles
trailing wife
Gloria
Fred
Besoeker
Glenmore
Frank G
3dc
Skidmark
Alaska Paul



Better than the average link...



Rantburg was assembled from recycled algorithms in the United States of America. No trees were destroyed in the production of this weblog. We did hurt some, though. Sorry.
3.80.32.33