Africa Subsaharan
Zimbabwe Government Downplays Gravity Of Diahrreal Disease Outbreaks
The Zimbabwean government has denied that a sharp increase in cases of diarrhea is related to chronic water shortages in Harare and other cities, although the state-run Herald newspaper has quoted Harare's top health official, Prosper Chonzi, as saying city health centers are treating around 900 cases of diarrheal disease a day.

Chonzi told the Herald that public health officials fear "the situation might get out of hand" if there the regular flow of water to Zimbabwean cities is not restored. Most of the country's major cities have had severe water shortages in recent months due to electrical power shortages, breakdowns, or a lack of water purification chemicals.

But Deputy Health Minister Edwin Muguti told reporter Carole Gombakomba of VOA's Studio 7 for Zimbabwe that there is no evidence the "watery diarrhea and dysentery" are linked to water shortages, adding that the latest outbreaks are not "serious."
But opposition lawmaker Blessing Chebundo, chairman of the parliamentary committee on health, said that in cities where the Zimbabwe National Water Authority has taken over municipal water systems, residents have been going without water for days or weeks, increasing their risk of infection by drinking water from other sources.
Posted by: Fred || 08/21/2007 00:00 || Comments || Link || E-Mail|| [408 views] Top|| File under:
Zim Parliament to mull nationalisation plans
Zimbabwe's Parliament meets for a new session on Tuesday that will consider two major pieces of legislation, one to give the president considerable sway in appointing a successor and another to nationalise foreign firms.

Robert Mugabe, who has ruled the former British colony since independence in 1980, is seeking to consolidate power in the face of growing discontent at home and abroad over policies that critics say have plunged the economy into crisis.

Political analysts said the veteran leader, re-energised by the support from regional leaders at a summit last week, wants to quickly ram through legislation enabling Parliament to pick a successor if a vacancy arose mid-term and an economic empowerment Bill to nationalise foreign-owned firms.

Critics, including the main opposition Movement for Democratic Change (MDC), say the plans would hurt an economy already enduring the world's highest inflation rate, above 4 500%, and increase political tension.

"Mugabe will feel re-invigorated by events at the SADC [Southern African Development Community] meeting and I have no doubt he will move with speed to make sure that legislation is passed by Parliament," Eldred Masunungure, a political science lecturer at the University of Zimbabwe, said. "The cost of nationalisation to the economy is great but that is not a matter that would worry the government. Its goal is to maintain power at all cost."

The Constitutional Amendment Bill seeks to merge presidential, parliamentary and council elections but analysts say a clause allowing Parliament to choose a new president if a vacancy arose in between elections would give Mugabe room to manoeuvre a dignified exit. Mugabe (83) plans to stand for another five-year term next year but political analysts say he may seek to retire mid-term and would be able to anoint a successor if the legislation were passed because Parliament is dominated by his Zanu-PF party.
Posted by: Fred || 08/21/2007 00:00 || Comments || Link || E-Mail|| [385 views] Top|| File under:
Chuck Taylor's war crimes trial postponed
The war crimes trial of former Liberian president Charles Taylor has been postponed until Chuck dies peacefully in his sleep early next year to allow his defence team more time to prepare. The International Criminal Court in The Hague has given Taylor's defence lawyers another four months to examine new evidence.

Taylor has pleaded not guilty to 11 charges of war crimes and crimes against humanity, including murder and rape, for his role in Sierra Leone's decade-long civil war. He is accused of arming and controlling Sierra Leone's notorious Revolutionary United Front in exchange for diamonds.

His defence team has argued that witnesses who could testify in Taylor's favour are reluctant to do so because of UN sanctions imposed on many of his relatives, friends and associates.
Posted by: Seafarious || 08/21/2007 00:00 || Comments || Link || E-Mail|| [271 views] Top|| File under:
Bangladesh
No headway in probe of Aug 21 Grenade Attack
Three years into the August 21 grenade attack on an Awami League (AL) rally and its chief Sheikh Hasina, progress in the investigation still stands at the start line, thanks to the influence on it of the immediate past four-party alliance government. The case now also stands as a glaring example of how governments' top levels can manage to manipulate criminal investigations to meet their own political ends.

Less than a month into the attack, the then ruling BNP lawmakers in the parliament in presence of the erstwhile prime minister Khaleda Zia blamed AL for perpetrating the grisly attack on its own rally endangering the life of its own chief while leaving 24 killed and over 300 others maimed. The government's stance subsequently influenced the then investigators of the case enough to weave a story, involving a ward level AL leader and former ward commissioner of Maghbazar area in the capital, Mokhlesur Rahman. They attempted to feed the public the woven story through an ostensible confessional statement made by a petty criminal Joj Miah, in which he had named Mokhlesur as one of the planners of the attack.


Police officials, who had been tight-lipped about the case until the recent regime change bringing in the seat of power the current military backed caretaker government, are now saying that the erstwhile supervising officer of the case, criminal investigation department's (CID) Special Superintendent Ruhul Amin, invented Joj Miah out of the blue to keep the real criminals out of the reach of the probe. Joj's very weakly woven statement drew media criticisms finally making it appear as blatantly meritless, and he himself turned out to be a creation of the police department's well practiced imaginations, when his sister soon after his arrest divulged to the media that CID had been paying Joj Miah's family Tk 2,500 a month for upkeep since the arrest.
Continued on Page 49
Posted by: Fred || 08/21/2007 00:00 || Comments || Link || E-Mail|| [309 views] Top|| File under:
Caucasus/Russia/Central Asia
Russia: Czechs make "big mistake" on U.S. radar
Russia's military chief told the Czech Republic it would be making a "big mistake" to host a U.S. missile defense shield on its soil and urged Prague on Tuesday to delay a decision until a new U.S. president is elected. The Czech Republic is discussing hosting a radar station which would form part of the U.S. missile shield -- a system designed to intercept and destroy missiles from "rogues states" but which Moscow sees as a threat to its security.



...urged Prague to delay a decision until a new U.S. president is elected

"We say it will be a big mistake by the Czech government to put this radar site on Czech territory," said Yuri Baluyevsky, the Russian military chief of staff, after meeting the Czech deputy defense minister, Martin Bartak. He said the Czech Republic should hold off making a decision until after the U.S. presidential election, scheduled to take place in late 2008. Incumbent George W. Bush will not be running. "A decision will be made by the Czech side only after the evaluation of all conditions, technical and otherwise," said Baluyevsky. "I and my Russian colleagues simply ask that that process continue through to October-November of 2008, and I think you can all guess why." Asked by a reporter to clarify, he said: "I do not exclude that a new administration in the United States will re-evaluate the current administration's decisions on missile defense."

The missile shield is the latest in a series of moves by Moscow's former Warsaw Pact allies to embrace NATO, effectively moving the West's military capabilities closer to Russia.

Baluyevsky said the Czech move was a political rather than a military decision. "In my opinion it is a great disappointment that today's discussion sees no change in the last four months by the Czech government. You have taken a decision to continue construction of a radar site on Czech territory," he said. There are unfounded allegations that Russia is attempting to disrupt the peace and tranquility of Western Europe."

"In fact, nothing could be further from the truth. Nos-sing!"

Bartak stressed that his government had not yet made a decision. "The most important thing I can say is that we have not yet said the final word on this and we will not until we have explored all avenues," he said.

Baluyevsky made his comments on the 39th anniversary of the Russian invasion of Czechoslovakia to crush the "Prague Spring," when Soviet tanks ended an attempt by the government of the day to promote liberal reforms.
Posted by: Seafarious || 08/21/2007 14:31 || Comments || Link || E-Mail|| [264 views] Top|| File under:
If U.S. missile plans in Europe materialize, Russia will have to respond - general
MOSCOW (Interfax) - Chief of the Russian General Staff Yuri Baluyevsky said that Russia will have to take military measures in response, if elements of the U.S. missile defense system are deployed in Europe.

"I would describe as a big mistake the possible decision of the leadership of the Czech Republic to deploy elements of the U.S. missile defense system in its territory because Russia will simply be bound to take measures to build up its security in such conditions," he told the Moscow press after talks with his Czech colleague Martin Batrak on Monday.
Posted by: anonymous5089 || 08/21/2007 10:51 || Comments || Link || E-Mail|| [252 views] Top|| File under:
Mine Your Own Business!
*-*-*-*

Tonight, PBS will air "Gold Futures," a film by Hungary's Tibor Kocsis. The film focuses on residents in Romania's Rosia Montana, a rural Transylvanian town, who are divided over the benefits of a proposed gold mine. It also features Gabriel Resources, the Canadian mining company trying to convince them to relocate so it can dig for a huge gold deposit estimated at 14.6 million ounces, worth almost $10 billion. PBS describes the film as a "David-and-Goliath story."

While the film gives time to supporters and opponents of the mine, it leaves unsaid that half of the villagers voicing opposition have now either sold their homes or will not have to move, because they live in a protected area where the village's historic structures and churches will be preserved. Viewers who see pristine shots of the Rosia valley won't realize the hills hide a huge, abandoned communist-era mine, leaking toxic heavy metals into local streams--or that while the modern mining project will level four hills to create an open pit, it will also clean up the old mess at no cost to the Romanian treasury.

The other side to the controversy is told in a new film that will never be shown on PBS, but is nonetheless rattling the environmental community. "Mine Your Own Business" is a documentary by Irish filmmakers Phelim McAleer and Ann McElhinney. They conclude that the biggest threat to the people of Rosia Montana "comes from upper-class Western environmentalism that seeks to keep them poor and unable to clean up the horrific pollution caused by Ceausescu's mining."

Mr. McAleer, a former Financial Times journalist who has followed the mine battle for seven years, says he "found that everything the environmentalists were saying about the project was misleading, exaggerated or quite simply false." . . .

. . . osia Montana Mayor Virgil Narita supports the mine because it will create 700 permanent local jobs. He was re-elected with 80% of the vote this year. And in late 2004, the Council of Europe sent Eddie O'Hara, a British Labour Party member of the European Parliament, to Rosia Montana to file an official report. Opposition to the mine, he said, was "substantial," but it was "very much fueled by outside bodies, presumably well-meaning but possibly counterproductively. It seems in part at least exaggerated." Mr. O'Hara concluded the opposition "do not take account of modern mining techniques and in fact the Rosia Montana project will help to clear up existing pollution." He also warned that not allowing the mine "would remove any chance of local development for some time."

And there's the rub. Rosia Montana needs a cleanup and development. Three-quarters of its 600 families lack indoor toilets, unemployment tops 70% and the only truly viable crop is potatoes. In "Mine Your Own Business," Andrei Jurca, the local dentist, tells Mr. McAleer "we don't need foreign advocates. We are smart enough to take our own fate in our own hands." Other villagers note that concerns about Gabriel's use of cyanide in gold mining are misplaced. Seven out of nine existing gold mines in European Union countries use cyanide and the allowable limits in Rosia Montana will be lower than all of them. . . .
Posted by: Mike || 08/21/2007 06:36 || Comments || Link || E-Mail|| [298 views] Top|| File under:
Turkish presidential vote goes to second round
The Turkish foreign minister, Abdullah Gul, today failed to win sufficient support to become president in the first round of voting in parliament. But Mr Gul, suspected by secularists of harbouring an Islamist agenda, is expected to prevail next week in further voting, when a parliamentary majority will suffice. Mr Gul, who has pledged to protect Turkey's secular basis, received 341 votes, short of the two-thirds majority of 367 required to clinch victory in the first round.
Posted by: Fred || 08/21/2007 00:00 || Comments || Link || E-Mail|| [266 views] Top|| File under:
Turkey bans Wordpress blogs over alleged libel
Turkish internet users have been blocked from accessing sites on the Wordpress.com hosting service. A court in Istanbul ordered the website be blocked after lawyers complained that a number of blogs hosted by Wordpress were libellous of Islamic creationist author Adnan Oktar.

Turkish internet users attempting to access more than a million Wordpress sites are now redirected to a site that says in Turkish and English: "Access to this site has been suspended in accordance with decision no: 2007/195 of TC Fatih 2 Civil Court of First Instance."

Kerim Kalkan, a lawyer for Oktar, said that the court first ordered Turk Telecom to block a couple of specific websites, but the authors of the sites soon moved the allegedly libellous content to other Wordpress sites. "It was when this happened that we applied to the court to order that all websites of Wordpress be blocked," Kalkan said.

Kalkan said the court first ordered that Wordpress be blocked on August 13 and that Turk Telecom implemented the order on August 17. "We have also sent messages to other blog hosting sites and if the libellous content moves to them, we will again apply to the courts to have those blocked also," he said.

The Wordpress website has posted a number of emails and letters from Oktar's lawyers, asking for the various sites to be taken down. "We have applied to you to remove the unlawful statements regarding my client Mr Adnan Oktar ... The number of our attempts to inform and warn you regarding these defamation blogs must have been at least 20, many times through your support page, a couple of times to your legal department and we even sent a regular mail to Mr Matt Mullenweg. Most of our attempts were unanswered," read an email received by Wordpress.

The blocking of sites hosted by Wordpress is similar to the blocking of the popular video-sharing site YouTube after a number of videos were deemed by an Istanbul court to be insulting to Mustafa Kemal Ataturk, founder of the modern Turkish republic. The ban was lifted a few days later after the videos were removed.

News of the latest ban has upset many Turkish bloggers and advocates of freedom of speech. On a Wordpress blog entry titled "Why we're blocked in Turkey: Adnan Oktar", which is itself blocked in Turkey, Wordpress users have expressed their anger. "Because of this problem I have [had] to move my blog," wrote one Turkish blogger.

In response to a question on whether Wordpress should stop hosting the sites that allegedly libel Oktar, a blogger by the pen name of "savedbymcr" wrote: "My opinion is that if you give in to this it will only be the beginning. Everyone will start filing lawsuits and having blogs removed and sites shut down. Blogs are/were intended to be a place to speak your mind, not speak about what a government deems appropriate."

The sites that Oktar's lawyers wanted removed were written by Edip Yuksel and his supporters. Yuksel is described as an Islamic reformist who is based in the United States and who has frequently criticised Oktar.

Oktar himself is an Islamist who under the name Harun Yahya has written and distributed many books supporting creationist theories. His latest book, The Atlas of Creation, has been distributed unsolicited to schools across Turkey, the US and Europe.
Posted by: Fred || 08/21/2007 00:00 || Comments || Link || E-Mail|| [537 views] Top|| File under:
India-Pakistan
Japanese court India as counter to China
WHEN Prime Minister Shinzo Abe of Japan touches down in India this week, it will be the highest-level step yet in an effort to balance, if not contain, China's growing economic and political might.

As Beijing's influence in Asia and around the world has grown, common interests have forced Tokyo and Delhi to warm up their historically chilly relationship and to forge closer economic ties.

"The key issue facing the region is how to accommodate the rise of China," said Suman Bery, the director general of the National Council of Applied Economic Research, a Delhi research group. Indian economists estimate that Japanese investment in India will reach $US5.5 billion ($A6.9 billion) by 2011, from just $US515 million last year.

Abe is on his first trip to India. He and his Indian counterpart, Manmohan Singh, are expected to unveil public-private partnerships and business initiatives. Leading the agenda will be a $US100 billion infrastructure project to create a high-tech manufacturing and freight corridor between Delhi, India's capital, and Mumbai, its port and financial centre. It would be the most expensive development project in India, and a third of the bill would be paid by Japanese public and private money. Abe and Singh are expected to announce that the two governments have reached formal agreement on the deal.

Japanese business leaders travelling with Abe will disclose similar deals on natural gas, transportation, currency swaps and Japanese investment in Indian educational projects.

Chief executives from Toyota, Mitsubishi, Canon, and others have joined a new India-Japan business leaders forum, which will meet for the first time today in Delhi.

Courting India has come slowly for the Japanese, who were highly critical of India's surprise nuclear weapons test in 1998. While Japan is a large lender to India, until now it has not been a big investor or business partner. Instead, Japan has virtually sat on the sidelines while countries from Switzerland to Brazil cemented business alliances in India, where economic growth is about 9 per cent a year.

Japan's trade with India was about $US6.5 billion last year — about 4 per cent of Japan's trade with China. "Whatever doubts Japan had for so long, now India is smelling like roses," said Jagdish Bhagwati, an economist at Columbia University and a fellow at the Council on Foreign Relations. "They want to get in before it is too late."

For Japan, India is an attractive market, both for its growing consumer spending and cheap labour. Tokyo also has an interest in diversifying its Asian trading partners and reducing its dependence on China. As an increasingly confident China has flexed its muscle regionally and globally, anti-Chinese sentiment has been rising in Japan, as has anti-Japanese sentiment in China.

"India is a much safer bet, in business terms," because it lacks the historical baggage, said Richard Tanter, professor of international relations at the RMIT University.

Then there is the economics. Japanese car makers, for instance, view India as a potential manufacturing centre that could offer lower labour costs than China. But India's manufacturing and export potential is still crippled by an inability to move goods in and around the country.

The proposed Delhi-Mumbai industrial corridor could resolve that problem. The nearly 1500-kilometre corridor would include a high-speed freight line and nine 200-square-kilometre investment regions dedicated to industries such as chemicals and engineering, as well as three ports and six airports.

Infrastructure projects such as the industrial corridor are "the kind of thing Japanese companies are particularly good at", Bhagwati said. Japanese companies were heavily involved in the construction of Delhi's clean, efficient subway system.

India, which desperately needs more power generation, could be a particularly fertile market for Toshiba, which bought nuclear power plant maker Westinghouse last year. Any deals between India and Toshiba would be far in the future, though. The Indian Government is still deeply divided over a deal with the US that allows India access to civilian nuclear technology, and Japan may not support the US-India nuclear deal, given Tokyo's aversion to nuclear proliferation.

Still, yesterday, Singh stressed India's commitment to nuclear energy during the opening of a research centre in Delhi, calling oil imports an "unbearable burden".

The most successful India-Japan business partnership so far is a venture by the car makers Suzuki and Maruti. Maruti has become one of India's leading car makers after a troubled start in the early 1980s.

Culturally and economically, Japan and India remain far apart, a fact that government officials and economists say could complicate building a stronger relationship. Speaking yesterday during a meeting in a Delhi hotel to discuss the Japanese Prime Minister's visit, Bery said Japan's manufacturing was "state of the art", which has "not been our strong suit".

Minutes later, the five-star hotel fell victim to one of Delhi's frequent power disruptions; the lights flickered out and the meeting carried on in the dark.
Posted by: john frum || 08/21/2007 14:25 || Comments || Link || E-Mail|| [273 views] Top|| File under:
Israel-Palestine-Jordan
Liveleak: Israel "A Vast Wasteland" Before the Jews Came
I spoke with a Cypriot guy who claimed to have personally traveled through much of the land some time before the Jewish people really got going there. I doubt he really cared one way or the other so I figure he was probably telling the truth. He said he only came across one jewish woman who was working some land with a tractor. That was it. No Arabs.

Anybody know if any parts of this video are wrong?
Posted by: gorb || 08/21/2007 06:23 || Comments || Link || E-Mail|| [261 views] Top|| File under:
Science & Technology
DARPA's Rocket-Powered Mechanical Arm
A group of researchers at Vanderbilt have built a mechanical arm that outperforms traditional battery-powered prosthetics the old-fashioned way: by strapping on a couple rocket motors.

The arm, which the team built for DARPA's Revolutionizing Prosthetics 2009 program, relies on a modified miniature version of the same rocket motors the space shuttle uses to reposition itself in space: hydrogen peroxide is burned in the presence of a catalyst to produce pure steam, which is then used to move the arm.

Unlike the batteries in traditional arms, which die quickly, a small canister of hydrogen peroxide concealed in the arm can last up to 18 hours, and provides about the same power and functionality of a human arm.

Cooler still is the method the arm deals with waste heat and steam: just like a regular arm, it's allowed to filter up through a permeable skin, producing "sweat" -- the same amount of perspiration you'd get on a warm summer day, according to the team. Check a video of the arm in action at the read link -- it's even niftier than it sounds.
Posted by: Anonymoose || 08/21/2007 17:26 || Comments || Link || E-Mail|| [288 views] Top|| File under:
Home Front Economy
U.S. Foreclosures Rise Sharply in July
Foreclosure filings rose 9 percent from June to July and surged 93 percent over the same period last year, with Nevada, Georgia and Michigan accounting for the highest foreclosure rates nationwide, a research firm said Tuesday.

The filings include default notices, auction sale notices and bank repossessions. The figures are the latest measure of the ailing housing market, which has seen defaults and foreclosures soar as financially strapped borrowers have failed to make payments or find buyers.

In all, 179,599 foreclosure filings were reported during July, up from 92,845 in the year-ago month, according to Irvine-based RealtyTrac Inc.

A total of 164,644 foreclosure filings were reported in June.

The national foreclosure rate in July was one filing for every 693 households, the firm said.

"While 43 states experienced year-over-year increases in foreclosure activity, just five states -- California, Florida, Michigan, Ohio and Georgia -- accounted for more than half of the nation's total foreclosure filings," said RealtyTrac Chief Executive James J. Saccacio...
Posted by: Anonymoose || 08/21/2007 11:21 || Comments || Link || E-Mail|| [272 views] Top|| File under:
Who's in the News
53
[untagged]
6
Iraqi Insurgency
4
Govt of Iran
4
Taliban
4
al-Qaeda
3
Global Jihad
3
Hamas
2
Moro Islamic Liberation Front
2
Islamic Jihad
1
Mahdi Army
1
Palestinian Authority
1
Janjaweed
1
al-Aqsa Martyrs
1
Jemaah Islamiyah
1
Abu Sayyaf
1
Govt of Syria
1
Thai Insurgency
1
al-Qaeda in Turkey
1
Chechen Republic of Ichkeria
1
Jamaat-ul-Mujahideen Bangladesh
1
al-Qaeda in Britain
1
Lashkar e-Taiba
1
IRGC
1
Fatah al-Islam
1
Takfir wal-Hijra
Bookmark
E-Mail Me
The Classics
The O Club
Rantburg Store
The Bloids
The Never-ending Story
Thugburg
Gulf War I
The Way We Were
Bio
Merry-Go-Blog
Hair Through the Ages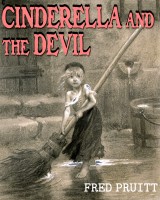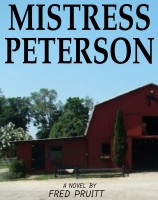 On Sale now!


A multi-volume chronology and reference guide set detailing three years of the Mexican Drug War between 2010 and 2012.

Rantburg.com and borderlandbeat.com correspondent and author Chris Covert presents his first non-fiction work detailing the drug and gang related violence in Mexico.

Chris gives us Mexican press dispatches of drug and gang war violence over three years, presented in a multi volume set intended to chronicle the death, violence and mayhem which has dominated Mexico for six years.
Click here for more information


Meet the Mods
In no particular order...


Steve White
Seafarious
Pappy
lotp
Scooter McGruder
john frum
tu3031
badanov
sherry
ryuge
GolfBravoUSMC
Bright Pebbles
trailing wife
Gloria
Fred
Besoeker
Glenmore
Frank G
3dc
Skidmark
Alaska Paul



Better than the average link...



Rantburg was assembled from recycled algorithms in the United States of America. No trees were destroyed in the production of this weblog. We did hurt some, though. Sorry.
3.95.131.97