-Short Attention Span Theater-
French police unions outraged over lunchtime alcohol ban
France's police unions have expressed outrage over an official decree that suggested Compagnies R'publicaines de S'curit', or CRS officers, would no longer be served wine or beer with their meals.

As of now, it has been a tradition to serve a glass of wine or beer to these officers, even while on duty, The Guardian reports.

However, authorities were angered by pictures published on the website in October last year, which showed police drinking beer from cans on the sidelines of a sixth-formers' street-protest against pension reforms in Perreux-sur-Marne, north of Paris.

The website claimed these uniformed officers telling locals that it was very dangerous to go outside during the high-school demo before stopping for beer on a street.

Paul Le Guennec, of the biggest riot police union, Unit' Police SGP-FO, said the French public were not shocked at the notion of a CRS officer drinking at lunch.

"Does the fact that having a glass of wine while eating prevent any kind of worker from carrying out their job? I don't think the chief of police drinks water when he's having a meal," Le Guennec told the paper Le JDD.

The Union insisted that having a small drink with wine is not against the French labour law.
Posted by: Beavis || 04/22/2011 08:31 || Comments || Link || E-Mail|| [326 views] Top|| File under:
-Signs, Portents, and the Weather-
Japan declares nuclear no-go zone
[Al Jazeera] Japan has declared a 20km area evacuated around the crippled Fukushima Daiichi nuclear power plant a no-go zone.

Yukio Edano, the country's chief cabinet secretary, said on Thursday that the order would take effect from midnight local time on Friday (1500GMT on Thursday), and was aimed at preventing unrestricted entry into an area that has been largely deserted since an evacuation order first went out following the March 11 earthquake and tsunami.

Under Japan's Disaster Countermeasures Basic Law, anyone who enters the zone will be subject to fines of up to 100,000 yen ($1,200) and possible arrest. Before the measure was enacted, defiance of the government's evacaution was not punishable by law.

"We beg the understanding of residents. We really want residents not to enter the areas," Edano said. "Unfortunately, there are still some people in the areas."

Edano termed the plant's condition as "not stable".

"[The declaration] reflects a growing worry from the Japanese government that people have been getting into this area much too easily and without enough caution," reported Harry Fawcett,

Al Jizz

's correspondent in Sendai.

"The evacuation zone has been off-limits in terms of people living in their homes ... but police around the checkpoints bordering it haven't been able to ... prevent people from coming in. All they've been able to do is take licence plate numbers and instruct people to get a radiation check when they come out."
Posted by: Fred || 04/22/2011 00:00 || Comments || Link || E-Mail|| [612 views] Top|| File under:
Africa North
Mubarak name to be removed from public places
[Al Jazeera] An Egyptian court has ordered the names of Hosni Mubarak


...The former President-for-Life of Egypt, dumped by popular demand in early 2011...


, the country's former president, and his wife Suzanne, to be removed from all public places, including streets and parks.

Judge Mohammad Hassan Omar ordered on Thursday that Mubarak's name and picture be removed from sport fields, streets, schools, libraries and other public establishments, according to the state-run al-Ahram newspaper.

Currently, various public spaces, including squares, streets and about 500 public schools bear the names of either Hosni, Suzanne or Gamal Mubarak.

The case had been filed by Samir Sabry, a lawyer, who had requested the court to have Mubarak's name replaced with the names of protesters who died during Egypt's popular uprising.

The group of lawyers who Sabry represented also asked that the Egyptian flag be hung in state institutions and public places instead of the pictures of the former president.

Clashes between pro- and anti-Mubarak demonstrators have been reported outside the court where the case was being heard on several days of hearings, though no such

festivities

occured on Thursday, when the verdict was announced, Rawya Rageh,

Al Jizz

's correspondent in Cairo, said.
Posted by: Fred || 04/22/2011 00:00 || Comments || Link || E-Mail|| [318 views] Top|| File under:
Hosni Mubarak's health 'unstable'
Ousted Egyptian president Hosni Mubarak


...The former President-for-Life of Egypt, dumped by popular demand in early 2011...


's health is "unstable," the state news agency MENA reported on Thursday quoting a medical source in Sharm el-Sheikh where he is under hospital arrest.

Mubarak "is in suite 309 and his health is unstable," the source was quoted as saying by MENA.

Doctors are following up on Mubarak's health and "carrying out several medical tests to know the cause of the instability," the source added.

The report came as Egypt's public prosecutor was considering moving the 82-year-old former president to jail or to a prison hospital pending health checks, his office said.

Mubarak, who quit February 11, is being held in connection with violence against protesters during 18 days of anti-regime rallies that ended his 30-year grip on power. He is also being questioned on corruption charges.


Posted by: Fred || 04/22/2011 00:00 || Comments || Link || E-Mail|| [316 views] Top|| File under:
Tunisian gender-parity 'revolution' hailed
[Al Jazeera] Tunisia's ruling that men and women must feature in equal numbers as candidates in July polls is an Arab world first that builds on this year's revolt and allays fears of conservative influence, observers say.

The decision by authorities preparing the July 24 constituent assembly poll after the uprising that toppled Zine El Abidine Ben Ali, the north African nation's long-serving president, has been hailed as a regional breakthrough.

The Tunisian revolution has sparked similar revolts in other Arab countries.

"It is historic," said Sana Ben Assour, president of the Tunisian Association of Women Democrats, after international rights groups also welcomed last week's announcement.

"And it is only right in a country where men and women fought side by side for democracy."

The weeks of demonstrations that led Ben Ali to quit in January after 23 years in power opened the way for unprecedented freedoms in the secular state, including the unbanning of political parties that call for political Islam.

Many had feared this could lead to reverses in gains for women amid some calls by Islamists for women to be made to wear headscarves or claims that their place is in the home.

But the Islamist Nahda movement, allowed to register in March for the first time since it was formed in 1981, was among those that voted in favour of the new ruling.

One of its leaders, Ali Laryadh, dismissed concerns it wanted to backtrack on women's rights in Tunisia, saying such allegations came from "people who want to misguide public opinion and attack the movement".

"We were the first to call for parity between men and women for the electoral lists, and with the principal of alternating men and women on the lists," he said.

Visible presence
Women feature relatively strongly in public life in Tunisia compared to some of their more oppressive

Mohammedan

neighbours.

They represent 26 per cent of the working population, half of students, 29 per cent of magistrates and 24 per cent of the Tunisian diplomatic corps.

The previous parliament, dissolved after the fall of Ben Ali regime, had the most women in the region.

The gender parity ruling "is the first in the Arab and

Mohammedan

world, which should encourage Tunisian women to involve themselves more in political life", Laarbi Chouikha, a political analyst, said.
Posted by: Fred || 04/22/2011 00:00 || Comments || Link || E-Mail|| [521 views] Top|| File under:
Africa Subsaharan
Protests over arrest of Ugandan politician
[Al Jazeera] Ugandan police have used teargas to disperse hundreds of protesters demonstrating against the arrest of the country's main opposition leader and a rise in the price of food and fuel.

Kizza Besigye was

jugged

on Thursday after being

jugged

and charged in court over marching in a fourth round of protests against high prices.

Police fired tear gas and stones were hurled back at them in a brief clash during which Besigye was bundled into a police van.

Besigye stood against Yoweri Museveni, the Ugandan president, in polls in February and lost.

"He was thrown in a van and taken away," Sam Mugumya, one of Besigye's aides, said. "They got him when we were in disarray."

Besigye was initially held at Wandegeya

cop shoppe

and then transferred to Nabweru court, Alice Alaso,
secretary-general of Besigye's Forum for Democratic Change party, said.

Anti-riot police

jugged

at least one other protester for throwing stones, beating him with batons as they loaded him on the back of a pick-up vehicle.

Besigye was briefly

jugged

on Monday and last week in similar circumstances.

Separately, two

coppers

and a child were killed when the protests spread for the second time to Masaka town in southwest Uganda, where police fired tear gas and rubber bullets to disperse crowds chanting against high food and fuel prices.

"Police came in to break up the crowds and we had to use tear gas ... four people have been injured and we also had a five-year-old kid who was hit by stray bullets and died," Noah Serunjoji, the police

front man

in Masaka, said.

A senior police source later told

Rooters

news agency two officers who were stoned by the mob later died in hospital.
Posted by: Fred || 04/22/2011 00:00 || Comments || Link || E-Mail|| [306 views] Top|| File under:
Britain
British teachers' union vote for strike
[Iran Press TV] The British Association of Teachers and Lecturers (ATL) has voted for an industrial action to be taken in protest at the government's proposed plans to change pension schemes.

This is the first time ever in the UK history that the ATL delegates have overwhelmingly supported strike action during their annual conference in Liverpool, British media reported.

All delegates, excluding four, upheld the motion that urged ATL leaders to ballot the members for a national strike against the coalition government's "pension tax." Under the plan, the teachers' retirement payouts will be slashed.

Senior vice-president Alice Robinson told the delegates that the measures would represent the most swinging changes ever.

"Teachers' pension contributions would increase by half in the next three years - on average £100 a month," she said.

"Their retirement age would rise from 65 to 68 and their pension would be based on a career average instead of their final salary," added Robinson.

Robinson went on to say that the country's record budget deficit has caused the government to conspire these offers, otherwise they would have nothing to do with the state of the pension scheme.

"Our only available bargaining weapon is a resounding demonstration by the teaching profession and their opposition to the proposed changes," she said, adding that the ATL had earlier tried legal channels such as delivering a 15,000-signature petition to Downing Street but "all to no avail."

Isle of Man science teacher Andrew Shipley said the coalition was taking a "wrecking ball" to state education.

Inner London teacher Kim Knappett voiced anger at the government's claim that "we're all in this together."

"Work longer? I've already done 24 years this summer," she said.

"I expected when I started to do 14 more - hopefully less - but now I have at least another 22 years to go. "

"I've had a reduction in my pay, I lost my (rest and recreation) because my school's in deficit, I'm going to lose my child benefit, there's been a VAT increase, there's going to be a pay freeze and now you want me to pay more for my pension," she pointed out furiously.
Posted by: Fred || 04/22/2011 00:00 || Comments || Link || E-Mail|| [605 views] Top|| File under:
Caribbean-Latin America
Martelly declared president of Haiti
[Al Jazeera] Singer Michel Martelly has officially been declared Haiti's next president.

Pierre Thibault, a

front man

for the electoral commission, said on Wednesday that Martelly won the presidency with 67.6 per cent of the vote, defeating rival candidate Mirlande Manigat.

The announcement ends a long, drawn-out election that began on November 28 and was marred by fraud and other irregularities, several days of rioting and numerous delays.

Martelly, who had no previous political experience before he became a presidential candidate, is scheduled to be inaugurated on May 14.

On the same day that Haitian officials announced the final results, Martelly met US Secretary of State
Hillary Clinton
... sometimes described as the Smartest Woman in the World and at other times as Mrs. Bill, never as Another Tallyrand ...
in Washington. He said he spoke with Clinton about his three priorities: education, finding homes for people living in tents since an earthquake in January last year devastated much of the country, and restarting Haiti's agricultural sector.

At a news conference, Martelly admitted he had "huge challenges'' ahead of him. He called reconstruction efforts "despairingly slow." He also stressed the need to tackle the cholera epidemic that has claimed more than 4,700 lives since October. He warned that the coming hurricane season could spread the disease countrywide.
Posted by: Fred || 04/22/2011 00:00 || Comments || Link || E-Mail|| [310 views] Top|| File under:
China-Japan-Koreas
Mass Punishment For Monks After One Self-Immolates In Protest
Chinese security forces have detained more than 300 Tibetan monks at a besieged monastery in Sichuan, taking them away in buses and brutally beating local Tibetans who attempted to come to their rescue, exile Tibetan sources said.

Two of those attacked—an elderly man and woman—were killed, sources said.

The monks at Kirti monastery in the Ngaba Tibetan Autonomous Prefecture had resisted a forced campaign of "political re-education" following the March 17 self-immolation death of a monk protesting Beijing's rule in the area.

"On April 21, at about 9 p.m., armed security personnel and a special police unit were deployed at the monastery," said Kanyag Tsering and Lobsang Yeshe, monks at Kirti monastery's branch monastery in India, citing sources in the Ngaba region.

"They went to every room and detained more than 300 monks and put them into more than 10 large buses."

Local Tibetans said they heard that the detained monks were then taken to locations in nearby Lunggu (in Chinese, Wenchuan), Maowun (in Chinese, Mao), and Tashiling (in Chinese, Li) counties.

When the monks were taken out, about 200 local Tibetans outside the monastery gates tried to stop the buses from leaving, Tsering and Yeshe said. Chinese armed police then attacked the crowd, beating some and gagging others who were crying out.

A 60-year-old man named Donkho from Upper Thawa village and a 65-year-old woman named Sherkyi from the Rakhotsang family of Nagtsangma in the Cha township were killed, and others suffered broken arms and legs in the attack, Tsering and Yeshe said.

The protesters were loaded onto trucks, of which two were driven to a nearby military camp and another two were driven to a cemetery. All who were elderly were released at 9 a.m. on Friday morning, while "a few" of the younger protesters were still being held, Tsering and Yeshe said.

An unnamed young woman of the Nagle Losang family has been missing since the police assault on the crowd, they added.

The monks at Kirti had heard by midday on Thursday that removals were imminent, and had gathered together in a group, vowing not to allow anyone to be taken away, Tsering and Yeshe said.

A senior Chinese official ordered the monks back to their rooms at 8:30 p.m., denying that any removals were planned and warning them that they would be responsible for the consequences of any "confrontation" resulting from a refusal to disperse.

The monks returned to their rooms, and a Chinese special police unit then surrounded the residences and began the removals, Tsering and Yeshe said.

Phone lines in the area had been disabled beginning at about 4 p.m., sources said.

At about 5 p.m. on Friday, five large buses with obscured markings of the type used in the detentions on Thursday night arrived at the monastery, sparking concerns of further removals Friday night.

Attempts to reach local police and security officials for comment Friday afternoon were unsuccessful.
Posted by: Anonymoose || 04/22/2011 21:06 || Comments || Link || E-Mail|| [611 views] Top|| File under:
NorKs running casino in Moscow Embassy
H/T nkeconwatch.com
Apparently the North Koreans have been running an casino in an administrative building of their embassy in Moscow and a Russian company is facing charges (how can a "company" face charges?) as the operating contractor of the operation.


Posted by: crosspatch || 04/22/2011 02:59 || Comments || Link || E-Mail|| [323 views] Top|| File under:
Europe
Cyprus: Parliament Dissolved Ahead Of May's Elections
But I think we all saw this coming.

NICOSIA, APRIL 21 - The House of Representatives decided today to dissolve the present Parliament and set Sunday May 22, 2011 as polling day, in accordance with the Constitution as CNA reported. It also decided that the first session of the new House will take place on Thursday, June 2.

Parliamentary elections take place every five years in Cyprus, for the 56 seat House.
Posted by: Steve White || 04/22/2011 00:00 || Comments || Link || E-Mail|| [310 views] Top|| File under:
European Commission urges budget rise
The European Commission has called for a significant increase in the annual EU budget, setting the stage for heated debates with cash-strapped member states.

The European Union's executive arm has requested for a 4.9-percent rise in the 2012 EU budget, well above EU inflation, which is about 3 percent, the state-run BBC reported on Wednesday.

This comes at a time when EU states are grappling with deep cuts in public expenditures to rein in their bloated budget deficit.

The proposed 6.2-billion-euro increase to 132.7 billion euros ($191 billion) -- which is allocated mainly for regional development, research, and measures to encourage economic growth -- has come under fire from several EU members, including

Perfidious Albion

.

"We want the best deal for the UK taxpayer and a 4.9 percent increase in the annual EU budget is not acceptable," a British government

front man

said.

"We'll be working closely with other member states to drive the hardest possible bargain," he added.

British Prime Minister
David Cameron
... has stated that he is certainly a big Thatcher fan, but I don't know whether that makes me a Thatcherite, which means he's not. Since he is not deeply ideological he lacks core principles and is easily led. He has been described as certainly not a Pitt, Elder or Younger, but he does wear a nice suit so maybe he's Beau Brummel ...
has spearheaded the ongoing efforts to cap EU spending and has been joined by

La Belle France

, Germany, Finland and the Netherlands in pushing for a freeze from 2012.

Last year,

Perfidious Albion

,

La Belle France

and Germany proposed that the budget for the European bloc be frozen until 2020.

However,
The ever-popular However...
the European Union Budget Commissioner Janusz Lewandowski on Wednesday defended the proposal, describing it as "a delicate balancing act combining austerity and growth boosting measures for 500 million Europeans."

"The main reason for the increase is that we must pay the bills coming from projects from across Europe," he said, referring to EU infrastructure grants for poor regions as well as funds for research and innovation projects.
Posted by: Fred || 04/22/2011 00:00 || Comments || Link || E-Mail|| [327 views] Top|| File under:
Jury being selected for Terry Jones trial in Dearborn
Pastor Terry Jones

Who you gonna call? Koran Combuster!

is going to trial after refusing to post a peace bond this afternoon.

After a half hour of instructions, Jones and his assistant, Wayne Sapp, said they understood the charges and declined legal counsel.

The hearing was on a verified complaint filed Friday by the Wayne County prosecutor in response to Jones' plans for a protest in front of Islamic Center of America tomorrow. The permit request is for a protest against sharia and jihad. It would be in front of the largest mosque in North America in one of the most densely populated Muslim areas in the United States.

Both Jones and Sapp requested a jury trial and a total of 28 potential jurors were brought in to the courtroom. The jury will be asked to decide whether or not Jones should have to post a peace bond.

A juror who was wearing a hijab who said she speaks limited English was dismissed. Another juror related to a Dearborn police officer was dismissed as well.

Posted by: ryuge || 04/22/2011 00:00 || Comments || Link || E-Mail|| [503 views] Top|| File under:
Home Front: Politix
Salon to keep tabs on Republican Islamophobia
So make sure to bookmark this page and check back frequently. (And if you see an example that belongs on the list, send an email.)

I sure hope that a fair and balanced infotainment source like Salon won't mind if I use the e-mail address every time I see an example of Democratic Ameriphobia (or Free Markephobia.)
Posted by: ryuge || 04/22/2011 00:00 || Comments || Link || E-Mail|| [335 views] Top|| File under:
India-Pakistan
Woes of marriage between cousins
[Dawn] A young couple in capital city is grieving because they lost their second child to congenital heart disease.

Their 11-year-old son Ahsan Hussain died in 2007 of heart attack caused by high cholesterol. Last week, his sister Areeba Amjad, 13, died of the same cause.

Both were under treatment to lower their cholesterol level since they attained the age of three.

Their father Amjad Hussain told Dawn: "I have lost my children because both of them were suffering from high cholesterol and
the doctor has recommended us for a liver transplant."

The doctors said what the couple really needed to rid of their hereditary condition was liver transplant which is not available in Pakistain.

"It's too costly to have a liver transplant from outside Pakistain," said Mr Hussain. He said doctors had told him it was a family disease caused by inter-marriages. Mr Hussain is married to his cousin, both of them hailing from a Khyber-Pakhtunkhwa


... formerly NWFP, still Terrorism Central...


tribe.

"We were not aware of the disease of Ahsan till he was three-year-old and within a span of few days chickenpox developed on his arms. We consulted a pediatrician who recommended a few tests. Later, it was revealed that he had high cholesterol level,"
he said.

The doctors, he said, recommended the couple to lessen the fatty food and use of oil in Ahsan's diet. And my daughter was later also diagnosed with the same disease in almost the same age of three.

"We had no option but to keep a close eye on both the kids giving them dry food with less oil till Ahsan died in 2007," he added. Areeba, he said, also passed through the same stage till she died last week. Mr Hussain is now left with his only daughter, Tehreem, 2.

He said most of his elder family members died of heart attack and high cholesterol level.

Prof Mehmood Jamal, a leading pediatrician and executive director of the Pakistain Institute of Medical Sciences (Pims), when approached for comments, said: "Inherited diseases are generally very serious and in case of Mr Amjad's kids, genetic disease had led to the death of his two kids."

He said both the children were suffering from hyperlipidimia, which occurs when you have too many fatty substances, including cholesterol, in your blood.

"We have to go through their medical history before making a final opinion but it is evident from the statement of Mr Hussain that high cholesterol level of a genetic disorder in their family has led to the death of the children," said the professor.

He said genetic diseases were common and high among siblings of those families where inter-marriages rate was high.

He said in western countries pre-marriage disease screening was a routine to save the next generation from a genetic disease.

Rof Jamal said a liver transplant unit was being established at Pims on the directive of Prime Minister Yousuf Raza Gilani.
Posted by: Fred || 04/22/2011 00:00 || Comments || Link || E-Mail|| [627 views] Top|| File under:
Accused killed outside court
[Dawn] An under trial prisoner was

rubbed out

at Judicial Complex here on Wednesday.

A police official of East Cantonment

cop shoppe

said that an accused, Niamat Khan, facing murder charges was about to be produced in the court of an additional district and sessions judge when his rival Alam Khan opened fire.

The prisoner and two passers-by sustained bullet injuries. They were rushed to the Lady Reading Hospital where Niamat Khan

pegged out

.

The attacker was

jugged

and booked for murder.
Posted by: Fred || 04/22/2011 00:00 || Comments || Link || E-Mail|| [303 views] Top|| File under: Govt of Pakistan
Pakistani court upholds Mukhtaran Mai gang-rape acquittals
[Al Jazeera] Five men accused of gang-raping a Pak woman in 2002 under orders from a village council have been acquitted by the supreme court of the country, their lawyer says.

Abdul Khalique, the sixth suspect in the case, had his life sentence upheld, Malik Saleem, the defence lawyer, said on Thursday.

The rape of Mukhtaran Mai in 2002 drew international attention after she decided to speak out about her ordeal, defying Pak norms.

She alleged that she had been gang-raped on the orders of a village council in the name of "honour" in Muzaffargarh district. The gang-rape was to be punishment because her brother - who was 12 years old at the time - had been judged to have offended the "honour" of a powerful clan by allegedly having an affair with one of its women.

Following the judgement, Mai said she had "lost faith" in the legal system, and she was now worried that the acquitted men would harm her.

Saleem said the five were acquitted because of the lack of eyewitness testimony.

The five men will now be freed once their paperwork is complete, he said.

The supreme court, to which Mai had appealed in 2005, was upholding a previous verdict issued by the Lahore high court. Asked if she would appeal the verdict, Mai said she would take a decision after consulting her lawyers.

"I'm disappointed. Why was I made to wait for five years if this decision was to be given?" Mai told the

Rooters

news agency.

Human rights activists in the country criticised the verdict shortly after it was issued.
Posted by: Fred || 04/22/2011 00:00 || Comments || Link || E-Mail|| [293 views] Top|| File under: Govt of Pakistan
Science & Technology
Only in San Francisco

City officials are very excited about merging their spiffy new parking meters with an iPhone application that allows drivers to find available parking.

Except it is illegal to use your iPhone while driving.

Posted by: crosspatch || 04/22/2011 02:01 || Comments || Link || E-Mail|| [320 views] Top|| File under:
Southeast Asia
Poco-Poco Sort Of Okay, No Word On Macarena Or The Ketchup Dance
The special meeting or muzakarah of the National Fatwa Council has decided not to put a ban on the "poco-poco" dance among Muslims in the country as long as it is practised according to the stipulated regulations.

National Fatwa Council chairman Tan Sri Dr Abdul Shukor Husin said the regulations referred to the guidelines issued by the council in 2007, which reminded the Muslims not to conduct the worshipping rituals of other religions, minding relations between men and women and wearing proper attire while dancing the "poco-poco".

"If they can adhere to the regulations...and if it can bring about positive impact to health, then we have no objection on that matter," he told reporters after chairing the special meeting, here Friday.

However, he said the National Fatwa Council would remain respectful of the decision made by the Perak Fatwa Council to ban the dance in the state as their research showed that it had elements of Christianity and soul worshipping.
Posted by: Anonymoose || 04/22/2011 10:54 || Comments || Link || E-Mail|| [393 views] Top|| File under:
Who's in the News
64
[untagged]
3
Taliban
3
Govt of Pakistan
2
Jemaah Islamiyah
2
Govt of Iran
2
Pirates
1
Govt of Sudan
1
al-Qaeda in Pakistan
1
Jamaat-e-Islami
1
Govt of Syria
1
al-Shabaab
Bookmark
E-Mail Me
The Classics
The O Club
Rantburg Store
The Bloids
The Never-ending Story
Thugburg
Gulf War I
The Way We Were
Bio
Merry-Go-Blog
Hair Through the Ages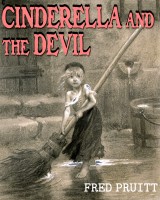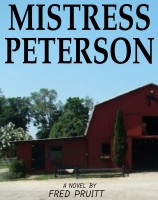 On Sale now!


A multi-volume chronology and reference guide set detailing three years of the Mexican Drug War between 2010 and 2012.

Rantburg.com and borderlandbeat.com correspondent and author Chris Covert presents his first non-fiction work detailing the drug and gang related violence in Mexico.

Chris gives us Mexican press dispatches of drug and gang war violence over three years, presented in a multi volume set intended to chronicle the death, violence and mayhem which has dominated Mexico for six years.
Click here for more information


Meet the Mods
In no particular order...


Steve White
Seafarious
Pappy
lotp
Scooter McGruder
john frum
tu3031
badanov
sherry
ryuge
GolfBravoUSMC
Bright Pebbles
trailing wife
Gloria
Fred
Besoeker
Glenmore
Frank G
3dc
Skidmark
Alaska Paul



Better than the average link...



Rantburg was assembled from recycled algorithms in the United States of America. No trees were destroyed in the production of this weblog. We did hurt some, though. Sorry.
3.83.192.109