-Short Attention Span Theater-
Rush Limbaugh to advertiser: I don't want you back

The intense campaign to cut advertising to "The Rush Limbaugh Show" took another turn Thursday when one of the first companies to pull its ads reportedly asked to return to the radio show -- only to be told by Team Limbaugh that the conservative host no longer would give his endorsement.

A Limbaugh spokesman said that California mattress company Sleep Train asked to restart a "voiced endorsement" from Limbaugh that it had publicly cut off last week. The company said at the time that it "does not condone such negative comments toward any person."

Several activist groups have called for companies to drop their ads after Limbaugh called a Georgetown law school student a "slut" and a "prostitute" for her support of a proposal to mandate birth control in standard healthcare coverage.

Sleep Train's departure from the program had been billed by some observers as particularly significant because the mattress retailer had been with Limbaugh show for 25 years. Yet the tone of Sleep Train's withdrawal statement last Friday hinted it might not be pulling out for the long run.

"As a diverse company, Sleep Train does not condone such negative comments directed toward any person," Sleep Train said at the time. "We have currently pulled our ads with Rush Limbaugh."

Still, Washington Post blogger Erik Wemple called Sleep Train's decision "an act worth crediting," saying that lost ads would have more of an effect on Limbaugh than "well-crafted expressions of outrage from the usual organs."

Limbaugh spokesman Brian Glicklich on Thursday forwarded a copy of an email that he said had been sent to Sleep Train Chief Executive Dale Carlsen. In it, Glicklich wrote that Limbaugh had personally received the company's requests to resume advertising on his show.

"Unfortunately," Glicklich wrote, "your public comments were not well received by our audience, and did not accurately portray either Rush Limbaugh's character or the intent of his remarks. Thus, we regret to inform you that Rush will be unable to endorse Sleep Train in the future."

Posted by: Beavis || 03/09/2012 08:56 || Comments || Link || E-Mail|| [252 views] Top|| File under:
Whitney Houston left nothing to ex husband: Will
[Daily Nation (Kenya)] Whitney Houston left all of her assets to her daughter Bobbi Kristina, born from her troubled marriage to singer Bobby Brown who gets nothing, according to her will published Wednesday.


That'd be the ex-husband who broke her face, right? Wonder why she didn't leave him anything?




I'm not experienced in this whole divorce thing, but isn't that how it usually works?


Bobbi Kristina, who is currently 19, will receive the proceeds from all of the late singer's money, furniture, clothing, personal effects, jewellery, and cars, according to the will published by news show Inside Edition.

The inheritance will be placed in a trust until she is 21. She will get more money when she turns 25, and the rest when she is 30. Houston's mother, Cissy, is the will's executor, with her brother Michael and sister-in-law Donna trustees.

A copy of part of the will, first drafted in 1993 and amended in 2000 when she was still married to Brown, was published on the show's website.

The last testament states that if her daughter had died before Houston, her assets would have been shared between her ex husband, her mother Cissy and other relatives.

Houston was found dead on February 11 in a Los Angeles hotel room, aged 48. She was laid to rest in a a New Jersey cemetery next to her late father, after a funeral ceremony celebrating her life on February 18.

The singer of hits including "I Will Always Love You" sold over 170 million records during a nearly three-decade career, but fought a long battle against substance abuse while trying to keep her performing talent alive.

Posted by: Fred || 03/09/2012 00:00 || Comments || Link || E-Mail|| [279 views] Top|| File under:
Canadian Woman Claims Parking a Human Right
[An Nahar] A Canadian woman has launched a human rights
...not to be confused with individual rights, mind you...
complaint against the city of Ottawa for refusing to let her to park in front of her home in a historic district, a court spokeswoman said Wednesday.

Pamela Howson has alleged discrimination in a case before the Ontario Human Rights Tribunal on the grounds of "family circumstances," said the spokeswoman.

Zoning regulations do not permit parking on the street in front of her home in the Canadian capital, which is located in a heritage preservation district.

Howson can park behind the house, but the lane is barely wide enough for her vehicle, which is larger than average to accommodate safety seats for her three young children.

The city said exceptions can be granted under certain circumstances, but that applications must be made to a minor variance committee -- an avenue which the city says Howson declined to pursue.

Howson told the tribunal that because of the parking problem, the family is considering selling the century-old house.

"This is a lived burden that is very real for us," she said, according to the Ottawa Citizen.

A decision on the case is expected within a few weeks. In the meantime, Howson is said to be parking -- illegally -- on her front lawn.

Posted by: Fred || 03/09/2012 00:00 || Comments || Link || E-Mail|| [344 views] Top|| File under:
Africa Subsaharan
Zimbabwean chiefs demand guns ahead of polls
[Daily Nation (Kenya)] Zim-bob-wean chiefs have demanded to be allocated guns ahead of elections President Bob Muggsy Mugabe


Octogenarian President-for-Life of Zim-bob-we who turned the former Breadbasket of Africa into the African Basket Case...


wants held this year.

The traditional leaders, who also declared that the 88-year-old leader must be left to rule until he dies, said they wanted the firearms to protect themselves, arguing that most of them were victims of political violence in past elections.

Previous elections have been marred by political violence blamed on President Mugabe's Zanu PF party.

The worst violence was recorded in 2008 when the ageing leader lost the first round of the presidential election to former opposition leader and now Prime Minister Morgan Tsvangirai.

Tsvangirai was forced to drop from the run-off poll, accusing security forces of killing his supporters in massive political violence.

The majority of Zim-bob-wean chiefs support President Mugabe's Zanu PF party, which in turn lavishes them with state-bankrolled monthly allowances and vehicles. The latest demands tabled at an ongoing chiefs' council annual meeting in the second city of Bulawayo also include diplomatic passports and exemption from paying toll gate fees on highways.

Posted by: Fred || 03/09/2012 00:00 || Comments || Link || E-Mail|| [258 views] Top|| File under:
Caucasus/Russia/Central Asia
Georgia, NATO extend security cooperation
Georgia and NATO signed an agreement to extend mutual cooperation in the area of security. The agreement was signed on Wednesday in Brussels during a meeting of the NATO-Georgia Commission, Georgian Foreign Ministry said.


Might as well. NATO isn't good for anything else these days, why not make another defense promise we have no intention of keeping?

Secretary of Georgia's Security Council Giga Bokeria, who was heading Georgian delegation said after the meeting that this document is very important for Georgia, as it implies increased cooperation in security and removal of existing threats to Georgia.

"It concerns the analysis of and assistance in ensuring Georgia's defense and cybersecurity, which is very important for us because we were often subjected to such attacks in the past", said Bokeria.

He also said that regional security issues and threats to Georgia in the region were discussed during the committee meeting.

Georgian envoy to NATO Grigol Mgaloblishvili said that NATO Secretary-General welcomed the strengthening of cooperation and almost double increase in number of Georgian troops in Afghanistan. "Georgia is a major player in ensuring international security, which is primarily seen in the fight against terrorism in Afghanistan, where NATO has its most significant operation," he said.

Mgaloblishvili said that a new agreement on extending cooperation in the area of security also omplies further assistance in ensuring compliance of the Georgian defense structures to NATO standards.
Posted by: Steve White || 03/09/2012 00:00 || Comments || Link || E-Mail|| [268 views] Top|| File under:
Putin Vows 'Non-Party' Presidency for Russia
[An Nahar] Vladimir Putin

...Second President of the Russian Federation and the first to remain sober. Because of constitutionally mandated term limits he is the current Prime Minister of Russia. His sock puppet, Dmitry Medvedev, was installed in the 2008 presidential elections. Putin is credited with bringing political stability and re-establishing something like the rule of law. During his eight years in office Russia's economy bounced back from crisis, seeing GDP increase, poverty decrease and average monthly salaries increase. During his presidency Putin passed into law a series of fundamental reforms, including a flat income tax of 13%, a reduced profits tax, and new land and legal codes. Under Putin, a new group of business magnates controlling significant swathes of Russia's economy has emerged, all of whom have close personal ties to Putin. The old bunch, without close personal ties to Putin, are in jail or in exile...
vowed Thursday to rule Russia as a "non-party" leader when he assumes power for a third term as president amid a wave of protests challenging his rule for the first time in 12 years.

"Today, it would probably be appropriate to recall that the president is a non-party figure," Putin told outgoing President Dmitry Medvedev in a televised meeting at the Krasnaya Polyana ski resort on the Black Sea.

"I will be working in the interests of the entire Russian people, irrespective of their party affiliations," Putin promised.

The former KGB spy is the leader of the ruling United Russia party that won a fraud-tainted parliamentary election in December that originally sparked the protests against Putin's era of domination.

Putin is not officially a card-carrying member of United Russia despite chairing the party. He has also recently attempted to distance himself from the group amid speculation that it may soon be either disbanded or reformed.

The idea of Putin presiding over Russia for an extended six-year term after a 2000-2008 presidency has stirred protests that are set to continue in Moscow on Saturday with a rally organizers hope can draw 50,000 people.

Posted by: Fred || 03/09/2012 00:00 || Comments || Link || E-Mail|| [402 views] Top|| File under:
China-Japan-Koreas
Japan starting to suffer after shutting down nukes
From the D'Oh! Department


Japan has at least temporarily shut down an industry that once generated a third of its electricity. Japan's PM has called for re-starting the plants, but waffles by saying he will wait for approval from communities near the plants. The country has avoided obvious power shortages by a drastic conservation program. Alternative sources have been ramped up, at greatly increased cost. Economists blame Japan's recent annual trade deficit, the first in over 30 years, on these higher energy prices. Japanese have expressed conflicted feelings on this issue. They want the benefits of cheap power with no risks.
Posted by: Anguper Hupomosing9418 || 03/09/2012 00:00 || Comments || Link || E-Mail|| [254 views] Top|| File under:
Sarkozy Vows to Bow Out of Politics if Not Re-Elected
French President Nicolas Sarkozy


...23rd and current President of the French Republic and ex officio Co-Prince of Andorra. Sarkozy is married to singer-songwriter Carla Bruni, who has a really nice birthday suit...


admitted publicly Thursday he will quit politics if he loses next month's election, as his Socialist challenger pressed home his attacks on the incumbent's record.


"You won't have Dick Nixon to kick around anymore."

"I tell you, yes," he replied when asked on a television program if he would withdraw from public life if, as opinion polls predict, he loses to Socialist Francois Hollande in the two-round vote in April and May.

But Sarkozy made clear he had not already thrown in the towel, announcing a raft of new measures after a week that saw his re-election campaign take a sharp turn to the right on integration and immigration issues.

He told BFMTV he was working on a new plan to help

La Belle France

's underprivileged and unruly suburbs, a fund to help single mothers, and extra measures to stop people cheating on social security benefits.

Sarkozy has failed to narrow the gap with Hollande -- who has enjoyed a clear opinion poll lead for five months -- and this week pulled out all the stops to revamp what many critics say has been a lacklustre campaign.

In a marathon three-hour television interview on Tuesday, he declared that there were too many immigrants in

La Belle France

and that the country's attempts to integrate foreign arrivals into its culture and society had become paralyzed.

That statement came as French Jewish and

Mohammedan

leaders united to complain they were being used as pawns in a presidential election increasingly dominated by bitter disputes over national identity and ritual slaughter.

Sarkozy picked up on a debate about halal meat -- initially launched by the anti-immigrant National Front leader Marine Le Pen -- and declared that its spread in butchers' shops was a major problem for the French.

That fuelled accusations that he is pinning his hopes on catching up on Hollande -- in what appears to be shaping up as a clear two-horse race -- in winning back voters who lean towards the National Front.

Others accused him of being sidetracked by side issues at a time when

La Belle France

is struggling to generate growth and to escape the Eurozone financial crisis.

Hollande, who has never held a ministerial post and whose ex-partner Segolene Royal lost to Sarkozy in 2007, this week, pressed home his attacks on his rival's record in five years at the Elysee palace.

He mocked Sarkozy's plan -- announced Tuesday -- to slap a new tax on the profits of listed companies which he said would bring in up to three billion euros ($3.9 billion) a year to help cut the public deficit.

"Nicolas Sarkozy has realized at the end of his term that some of the country's biggest companies ...

beat feet

paying tax," he said Wednesday.

"It would have been a better idea to do that in 2007," said the 57-year-old, who hopes to become the first Socialist president since Francois Mitterrand was re-elected in 1988.

Sarkozy has been accused of favoring the rich, but in recent weeks has tried to dispel that image by announcing he wants to ban big pay-offs to corporate bosses and to hit big firms with more tax.

Hollande for his part has declared that the "world of finance" is the adversary and said he wants a 75 percent tax rate on annual income above one million euros.

Posted by: Fred || 03/09/2012 00:00 || Comments || Link || E-Mail|| [268 views] Top|| File under:
Home Front: Culture Wars
Former Obama adviser Anita Dunn's PR firm representing Sandra Fluke
Georgetown Law student Sandra Fluke is being represented by a former Obama adviser's PR firm, Bill O'Reilly explained on his Thursday night program "The O'Reilly Factor," suggesting that the young woman was indirectly planted at the center of the contraception controversy by the Obama administration.

It has been somewhat of a mystery as to how Sandra Fluke came to fame prior to Rush Limbaugh's ill-advised remarks and why she was chosen by congressional Democrats to give expert testimony on the issue of contraception.

O'Reilly offered his theory Thursday, revealing the unusual circumstances regarding Fluke's media ascendancy.

"As we reported last night 'The Factor' believes Sandra Fluke contraception controversy was manufactured to divert attention away from the Obama administration's disastrous decision to force non-Catholic organizations to provide insurance coverage for birth control and the 'morning after' pill. That might very well be unconstitutional."

"Anyway, we're having trouble tracking down just who is sending Sandra around to the media," he continued. "It's very strange. So far, the 30-year-old activist has appeared on eight national news programs where she was not challenged at all. Last week we called Sandra on her cell phone and invited her on 'The Factor.' She didn't call back. Very unusual."

O'Reilly also said there was a man named Mike who was pushing her out to the media, but that no last name or contact information had been given.

"There was no other public contact for the woman," he said. "Just her cell phone. A man named Mike has booked her on a few programs, but we can't even get his last name. And Mike doesn't provide call-back numbers with those to whom he speaks. So Mike, who are you? And why the subterfuge?"
Posted by: Beavis || 03/09/2012 09:04 || Comments || Link || E-Mail|| [251 views] Top|| File under:
Home Front: Politix
CNN Implodes Over Breitbart's Obama/Bell Video
Where Soledad O'Brien (an alledged journalist) and her guests try to recast the BreitBard Vetting Obama video as a 'so what'. Credit to Mr. Pollak for staying cool after basically being called a liar, racist and being openly laughed at by this alledged journalist and her guests.

Completely over O'Brien's head is what he said about the story being about 'what is happening right now - on this show.' where the media refused to vett Obama in '08 and covered this entire story up - and was currently covering it up. She didn't realize that she, herself, and her cronies are part of the ongoing story.
Posted by: CrazyFool || 03/09/2012 14:22 || Comments || Link || E-Mail|| [292 views] Top|| File under:
India-Pakistan
Nisar criticises govt for appointing 'incompetent' CEC
[Dawn] Opposition Leader in the National Assembly Chaudhry Nisar Ali Khan on Thursday criticised the government for appointing an 'incompetent' chief election commissioner, DawnNews reported.

Speaking at a

presser

, the Pakistain

Moslem

League-Nawaz (PML-N) leader claimed that Chief Election Commissioner Justice (retd) Hamid Ali Mirza is working to protect political interests of the PPP-led coalition government and has failed to ensure free and fair by-polls in few constituencies.

Moreover, the PML-N leader claimed that Prime Minister Yousuf Raza Gilani


... Pakistain's erstwhile current prime minister, whose occasional feats of mental gymnastics can be awe-inspiring ...


has no authority to extend tenure of the DG Inter-Services Intelligence (ISI) Lt-Gen Shuja Pasha.

Answering a query about missing persons, the opposition leader said that he has submitted a resolution on the matter in the National Assembly Secretariat. "I will try my best for the recovery of these people," he added.

Posted by: Fred || 03/09/2012 00:00 || Comments || Link || E-Mail|| [266 views] Top|| File under: Govt of Pakistan
Who's in the News
55
[untagged]
6
Govt of Syria
4
al-Qaeda in Arabia
4
Govt of Pakistan
2
Arab Spring
2
al-Qaeda
1
Hamas
1
Taliban
1
Commies
1
TTP
Bookmark
E-Mail Me
The Classics
The O Club
Rantburg Store
Comments Spam
The Bloids
The Never-ending Story
Thugburg
RSS Links
Gulf War I
The Way We Were
Bio
Merry-Go-Blog
Hair Through the Ages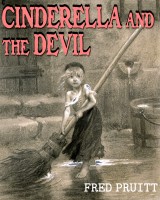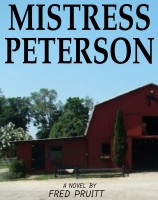 On Sale now!


A multi-volume chronology and reference guide set detailing three years of the Mexican Drug War between 2010 and 2012.

Rantburg.com and borderlandbeat.com correspondent and author Chris Covert presents his first non-fiction work detailing the drug and gang related violence in Mexico.

Chris gives us Mexican press dispatches of drug and gang war violence over three years, presented in a multi volume set intended to chronicle the death, violence and mayhem which has dominated Mexico for six years.
Click here for more information


Meet the Mods
In no particular order...


Steve White
Seafarious
Pappy
lotp
Scooter McGruder
john frum
tu3031
badanov
sherry
ryuge
GolfBravoUSMC
Bright Pebbles
trailing wife
Gloria
Fred
Besoeker
Glenmore
Frank G
3dc
Skidmark
Alaska Paul



Better than the average link...



Rantburg was assembled from recycled algorithms in the United States of America. No trees were destroyed in the production of this weblog. We did hurt some, though. Sorry.
54.81.112.7