-Lurid Crime Tales-
Eight Killed, More Than 25 Shot In Chicago Holiday Weekend Bloodbath
[BREITBART] At least eight people are dead and more than 25 others were wounded in shootings over Labor Day weekend in Rahm Emanuel's Chicago. The shootings were widespread, from the far south and west sides of the city and spanning north into neighborhoods that see far fewer shooting incidents normally.

At lease one shooting occurred in one of the city's newly created "Safe Passage" routes, designated to provide a gun-free zone for Chicago students to get to school.

In the midst of Chicago's bloody holiday, Police Superintendent Garry McCarthy continued to tout the city's overall decline in murders from 2012 and push for "stronger gun laws."
Posted by: Fred || 09/04/2013 10:27 || Comments || Link || E-Mail|| [336 views] Top|| File under:
Rapist Collapses after Discovering his Victim had HIV/Aids Virus
[IBTIMES.CO.UK] A rapist faces a nerve-wracking wait to find out if he caught the deadly HIV/Aids virus from his victim.


Oh, I just hate those nerve-wracking waits. That's why I so seldom have sex anymore.




Doesn't it take something like six months for antibodies to show up? I don't recall it being the ten to twenty years that it takes symptoms to show...

Richard Thomas, 27, collapsed and had to be admitted to hospital when Manchester police told him about his victim's condition after the attack in July.


Oh. Wait. I don't go attacking women in their homes. I don't have any nerve-wracking down time.




"Just kidding, Richard! Okay, Sarge, have him do the perp walk now!"


Thomas broke in to the house of the woman, whom he knew, and forced himself on her while she was asleep. The victim, who lives in Leigh, Manchester, had taken a sleeping pill shortly before the attack. She woke up to find him raping her.


Lucky me. It's just old age.


Thomas knew the woman had a medical condition but was ignorant of the underlying cause. The Bolton News reported he had been drinking and taking drugs earlier that night.


Winning a Darwin award, the hard way.
Posted by: Fred || 09/04/2013 00:00 || Comments || Link || E-Mail|| [373 views] Top|| File under:
Robbery Suspect Flees On Moped With Ski Mask Over His Helmet
[BREITBART] A robbery suspect was apprehended Sunday morning after police say he fled the scene on a moped wearing a ski mask over his helmet.


We do not make this stuff up. Really. Occasionally somebody else does and we fall for it, but we don't make it up.


24-year-old Wesley Keith Baxter allegedly entered a Hubert gas station, demanded money and threatened a customer with a screwdriver before making his not so subtle getaway. According to the Onslow County Sheriff's press release, "Deputy Culpepper stopped the suspect a short distance away and was still wearing the helmet with the ski mask over top...The suspect apologized for robbing the victim and told the officer times were hard and he just needed some money."

Baxter's apology along with the fact that he had a ski mask over his helmet gave Culpepper a fairly strong indication he had apprehended the right suspect.
Posted by: Fred || 09/04/2013 00:00 || Comments || Link || E-Mail|| [335 views] Top|| File under:
-Short Attention Span Theater-
Lodi Police Officer Shot When Child Pulled Trigger On His Gun At Reading Event
[SACRAMENTO.CBSLOCAL] A Lodi Police SWAT officer had a Glock 35 with a flashlight in his thigh holster at a children's reading event when a boy managed to pull the trigger and shoot the officer.


Musta been some kinda reading event if they had to call in the SWAT team.


"It doesn't have an external safety or anything like that," said Lt. Sierra Brucia with the department. "The gun functioned how it was supposed to. When the trigger was pulled, the gun went off."


Ummm... Yazzz... Mingle with children whilst wearing a weapon that doesn't have a safety. That sounds like good policy.


The officer was showing off the department's SWAT truck, vest and other gear at a children's event called Reading Roundup on Aug. 24.
Now that I ponder the subject, he said ponderously, it might not even be good policy to use guns that don't have safeties even if the officers aren't showing off in front of kiddies.
"A small child, witnesses tell us was 6 to 8 years old, was able to walk up to the officer and was able to pull the trigger."


In the course of twenty years in the Army, I never had a weapon that didn't have a safety. The M16 does. It prevents accidental discharges, or so they told us. Mine never accidentally discharged, so they probably spoke truth. What's more dangerous, that you don't have time to flip a safety off? Con Thien? Or Lonzo barricaded in Mom's house? What kind of artillery support does Lonzo have?


The bullet hit the officer's leg.


Holster. Hip. Gun points down. It's gonna be either the leg or the foot or both, unless he was squatting and missed, or leaning over, in which case the kid got it through the nostril.


He was taken to the hospital for a minor injury and released.
"It's just a flesh wound, doc!"
"You're right. Point that thing in some other direction, if you don't mind... No, don't lean over. Nurse Rachet's standing right behind you."
The department is investigating the shooting to see if protocols or procedures need to be changed to prevent the same thing from happening again.


Here's a suggestion: ditch the firearms that don't have safeties. Failing that, don't bring 'em around kiddies. Failing that, don't keep a round in the chamber.


Officers want to find the child and his parents to piece together what went wrong.


Cop showing off equipment. Curious little kiddies. No safety. What could possibly go wrong?


"Hopefully, speaking to the child and the child's parents to find out how they were able to get access to the officer's gun, what the child's intent may have been--we don't know if it was accidental or unintentional."


I'm guessing the child was waist high and just wanted to touch it. Living in a gun-free society, he/she/it was probably fascinated. I could be wrong, of course. He could be a hardened felon by age six, trying to do murder.


Police say because the gun was in a holster to accommodate the attached flashlight, the trigger was more accessible.


Brilliant. Simply brilliant.
Posted by: Fred || 09/04/2013 00:00 || Comments || Link || E-Mail|| [463 views] Top|| File under:
Africa Subsaharan
Zuma: Mandela's Hospital Discharge Shows 'Progress'
[An Nahar] Nelson Mandela's discharge after nearly three months in hospital showed that he had made "progress", South African President Jacob Zuma said Tuesday, adding he is responding to treatment at home.

"I think we feel very good... that he could leave hospital which indicates the progress he has made," Zuma told journalists.

"He remains critical but stable, responding to treatment," said Zuma.

South Africa's first black president spent 86 days, including his 95th birthday in July, in a Pretoria hospital for a recurring respiratory illness.

Army and private ambulances transported him to his Johannesburg home on Sunday, where he will continue to receive intensive care from the same doctors who looked after him in hospital.

But concerns linger about the health of an elderly man who has been in and out of hospital four times in the last year.

In the past few months, the Nobel peace laureate was once said to be on life support and there were unconfirmed reports he had to be resuscitated.

Despite an upbeat mood resulting from his release from hospital, medical experts say he still faces a long and uncertain road to recovery.

"We acknowledge that he is old and that he is not well, but we are very happy that he has gone home," said Zuma.
Posted by: Fred || 09/04/2013 00:00 || Comments || Link || E-Mail|| [457 views] Top|| File under:
China-Japan-Koreas
Dennis Rodman Heads To N. Korea To Visit His 'friend' Kim
[Ynet] Former NBA star Dennis Rodman said Tuesday he was going on his second
North Korea trip this year to have what he calls a friendly visit with the country's authoritarian leader, Kim Pudge Jong-un


...the overweight, pouty-looking hereditary potentate of North Korea. Pudge appears to believe in his own divinity, but has yet to produce any loaves and fishes, so his subjects remain malnourished...


The trip by the flamboyant basketballer comes days after North Korea rejected a visit by a US envoy who had hoped to bring home an American missionary tossed in the slammer
Drop the rod and step away witcher hands up!
there, Kenneth Bae. Speaking to

news hound

s at the Beijing airport before leaving for Pyongyang, Rodman declined to say whether he would seek Bae's release. "I'm not going to talk about that," he said.
Posted by: trailing wife || 09/04/2013 00:00 || Comments || Link || E-Mail|| [538 views] Top|| File under: Commies
Europe
Romania Communist-Era Prison Chief 'Charged with Genocide'
[An Nahar] Romanian prosecutors on Tuesday charged a former Communist-era prison chief with genocide for beating and starving political detainees.

Alexandru Visinescu, 88, was the commander of the Ramnicu Sarat prison in eastern Romania between 1956 and 1963, a period when Communist repression against dissidents reached its peak.

Intellectuals, members of the clergy and politicians were tossed in the slammer
... anything you say can and will be used against you, whether you say it or not...
there.

"As commander of the Ramnicu Sarat jail, Alexandru Visinescu submitted prisoners to treatments leading to their physical destruction," prosecutors said in a statement.

"Prosecutors... have charged Alexandru Visinescu with genocide," they added.

Visinescu declined to comment to

news hound

s after he was presented with the charge at the prosecutors' office in Bucharest.

He faces life in prison if found guilty.

The Romanian body investigating Communist-era crimes has said it has given prosecutors evidence showing his alleged involvement in the deaths of at least five political prisoners.

More than 600,000 people were sentenced and tossed in the slammer
Please don't kill me!
in Romania for political reasons between 1945 and 1989, according to the Sighet Memorial for the victims of Communism.

Very few former Communist leaders and commanders have been prosecuted in Romania.

Former dictator Nicolae Ceausescu


...late Communist dictator of Romania, where he was executed by a firing squad organized by his indignant subjects. While he was alive Old Nick was the subject of periodic mandatory adoring rallies and was respected in Washington because he wasn't Like All the Other Commies...


and his wife were convicted of genocide in 1989 in a makeshift trial. They were executed on December 25, 1989.

Genocide is defined by the United Nations


...an organization which on balance has done more bad than good, with the good not done well and the bad done thoroughly...


as an "act committed with intent to destroy in whole or in part, a national, ethnic, racial or religious group."

It was made an international crime under a 1948 U.N. treaty.
Posted by: Fred || 09/04/2013 00:00 || Comments || Link || E-Mail|| [329 views] Top|| File under:
Home Front: Culture Wars
SJC to weigh wording of pledge
[BOSTONHERALD] The state Supreme Judicial Court will begin hearing arguments this week in an atheist Acton couple's quest to strike the words "under God" from the Pledge of Allegiance their children say in the Acton-Boxboro Regional School District.


This type of thing started when I was a young fellow. Getting rid of the "under God" thing was one of Madeline Murray O'Hare's aspirations.


The couple's suit, filed anonymously on behalf of their three children, goes to the SJC tomorrow, with a pair of Washington, D.C., activist organizations 
taking part in the proceedings.


Of course, God eventually struck her dead.


"We feel confident that our arguments are the right ones, and we're certainly hopeful that they're persuasive to the justices," said Eric Rassbach, dep­uty general counsel for the Becket Fund for Religious Liberty, which is arguing on behalf of the school district. "We represent some kids that are actually in the Acton-Boxboro School District that would like to keep saying the pledge."
Posted by: Fred || 09/04/2013 00:00 || Comments || Link || E-Mail|| [426 views] Top|| File under:
India-Pakistan
Woman held for committing 'blasphemy'
[Dawn] Nishtar Colony police on Monday nabbed
Please don't kill me!
a woman allegedly for proclaiming herself 'prophet' and booked her under blasphemy charges.

Model Town SP (Operations) Tariq Aziz said Salma alias Fatima (40), principal of a private school and wife of Tanveer, a resident of Bahadarabad, started distributing pamphlets in the neighbourhood around 6am on Monday allegedly inscribed with blasphemous remarks and proclaiming herself 'prophet'.

He said on being informed by some locals of the situation the police took Salma

in jug

and recorded statements of witnesses.

The SP said a case under Section 295-C (use of derogatory remarks, etc, for the Holy Prophet

PTUI!

) of the Pakistain Penal Code had been registered against the accused on the complaint of Jmaia Masjid Anwar-e-Madina prayer leader Qari Iftikhar Ahmad Raza.

He said the woman had been handed over to the women police for further action.

Aziz said it was premature to declare the accused normal.

He said following the incident locals remained peaceful and no violence was reported.
Posted by: Fred || 09/04/2013 00:00 || Comments || Link || E-Mail|| [322 views] Top|| File under:
Malala says books can defeat terrorism at UK library opening
[Dawn] Malala Yousafzai, the Pak schoolgirl shot in the head by the Taliban after campaigning for girls' right to an education, said books were "the weapons to defeat terrorism" as she opened a new library in her adopted English city on Tuesday.

The 16-year-old gave a speech before unveiling a stainless steel plaque to mark the opening of Europe's biggest public library, the gleaming new Library of Birmingham.

Malala, who was flown to the central English city for surgery last October after being targeted by a gunman as she travelled to school in Pakistain's northwestern Swat


...a valley and an administrative district in the Khyber Pakhtunkhwa Province of Pakistain, located 99 mi from Islamabad. It is inhabited mostly by Pashto speakers. The place has gone steadily downhill since the days when Babe Ruth was the Sultan of Swat...


region, said she had challenged herself "that I will read thousands of books and I will power myself with knowledge. Pens and books are the weapons that defeat terrorism."

She added: "There is no greater weapon than knowledge and no greater source of knowledge than the written word."
Posted by: Fred || 09/04/2013 00:00 || Comments || Link || E-Mail|| [330 views] Top|| File under:
Who's in the News
30
[untagged]
12
Govt of Syria
10
Arab Spring
3
Govt of Pakistan
2
Ansar al-Sharia
2
al-Qaeda in North Africa
1
Islamic State of Iraq
1
al-Qaeda
1
Narcos
1
al-Shabaab
1
Thai Insurgency
1
Commies
1
Govt of Iran
1
Jamaat-e-Islami
1
Salafists
Bookmark
E-Mail Me
The Classics
The O Club
Rantburg Store
The Bloids
The Never-ending Story
Thugburg
RSS Links
Gulf War I
The Way We Were
Bio
Merry-Go-Blog
Hair Through the Ages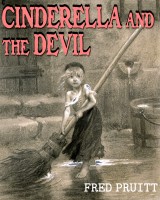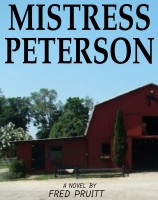 On Sale now!


A multi-volume chronology and reference guide set detailing three years of the Mexican Drug War between 2010 and 2012.

Rantburg.com and borderlandbeat.com correspondent and author Chris Covert presents his first non-fiction work detailing the drug and gang related violence in Mexico.

Chris gives us Mexican press dispatches of drug and gang war violence over three years, presented in a multi volume set intended to chronicle the death, violence and mayhem which has dominated Mexico for six years.
Click here for more information


Meet the Mods
In no particular order...


Steve White
Seafarious
Pappy
lotp
Scooter McGruder
john frum
tu3031
badanov
sherry
ryuge
GolfBravoUSMC
Bright Pebbles
trailing wife
Gloria
Fred
Besoeker
Glenmore
Frank G
3dc
Skidmark
Alaska Paul



Better than the average link...



Rantburg was assembled from recycled algorithms in the United States of America. No trees were destroyed in the production of this weblog. We did hurt some, though. Sorry.
34.234.76.59