-Land of the Free
Toxic Masculinity on Public Display
[Twitchy] HERO: Jason Seaman, science teacher and former college football DE, stopped the shooting in Noblesville





Got perforated three times in the process, but he'll be okay.
Posted by: Procopius2k || 05/27/2018 00:00 || Comments || Link || E-Mail|| [283 views] Top|| File under:
Africa Subsaharan
Angola: Jose Eduardo Dos Santos Quits Ruling MPLA Party This Year
[All Africa] Angola's ruling MPLA party president, José Eduardo dos Santos, reaffirmed Friday in Luanda that he is leaving his political life in 2018 of his own free will.

The confirmation was communicated Friday, in Luanda, in the opening address of the second extraordinary session of the MPLA Central Committee, which took place on Friday.

In the session that aimed to approve the resolution on the holding of the sixth Extraordinary Congress of the MPLA, to be held in September, José Eduardo dos Santos said that the transition should be smooth and that the process should show the ruling party's political maturity, as a force with more than 60 years.

During the speech, José Eduardo dos Santos, who did not run for the general elections last August, recalled that the transition at the party level will culminate in the election of a new president as a result of his expressed desire to abandon political life in the year of 2018, despite his regular term expiring in 2021, under the MPLA statutes.

"I remember saying in broad outlines that everything that has a beginning has an end. Because that is the dialectic of life, "he said during an improvised speech.


Posted by: Fred || 05/27/2018 00:00 || Comments || Link || E-Mail|| [100 views] Top|| File under:
China-Japan-Koreas
US Navy warships in 'serious incident' with China after sailing into disputed waters
[TheScottishSun] It comes after experts warn biggest Pacific land and sea grabs since the Japanese invasions of 1930s and 1940s 'almost complete' as Beijing packs artificial islands with game-changing military hardware.

The tense naval drama unfolded after the American warships sailed near South China Sea islands claimed by China. The presence of the US warships was slammed by Beijing just as President Donald Trump seeks to make peace with North Korea to avoid a serious war breaking out.

The operation in the South China Sea was the latest bid to counter what Washington condemns as brazen efforts to take control of the strategical important seas.

US officials arrive in North Korea after Donald Trump reveals plans for weapons summit on June 12 are going ahead

The hotly contested region is also rich in fossil fuels which China desperately needs to feed is industrialising economy with cheap energy.

While this naval drills had been planned months in advance, and similar operations have become routine, it comes at a particularly sensitive time.

It comes just days after the Pentagon uninvited China from a major US-hosted naval drill.


Yeah, the butthurt is strong


The American officials, speaking on condition of anonymity, said the Higgins guided-missile destroyer and the Antietam, a guided-missile cruiser, came within 12 nautical miles of the Paracel Islands.

This spot is among a string of islets, reefs and shoals over which China has territorial disputes with its neighbours.

The US military vessels carried out manoeuvring operations near Tree, Lincoln, Triton and Woody islands in the Paracels, one of the officials said.

China's Defence Ministry expressed its anger at the presence today of the American ships, saying it had sent its own vessels and aircraft to intercept them.

The move "contravened Chinese and relevant international law, seriously infringed upon Chinese sovereignty and harmed strategic mutual trust between the two militaries," it said.


Chinese complaining about international law. That's rich


In a separate statement, China's Foreign Ministry urged the United States to stop such actions.
Posted by: Frank G || 05/27/2018 14:42 || Comments || Link || E-Mail|| [181 views] Top|| File under: Commies
N. Korea's Kim reaffirms pledge to denuclearize, willingness to meet Trump
[ENGLISH.YONHAPNEWS.CO.KR]
North Korean leader Kim Pudge Jong-un


...the overweight, pouty-looking hereditary potentate of North Korea. Pudge appears to believe in his own divinity, but has yet to produce any loaves and fishes, so his subjects remain malnourished...


has reaffirmed his willingness to denuclearize and hold a summit with U.S. President Donald Trump


...New York real estate developer, described by Dems as illiterate, racist, misogynistic, and what ever other unpleasant descriptions they can think of, elected by the rest of us as 45th President of the United States...


, South Korean President Moon Jae-in said Sunday.

"Chairman Kim Jong-un has once again clearly expressed his commitment to the complete denuclearization of the Korean Peninsula following his pledge in the Panmunjom Declaration and expressed his willingness to end the history of war and confrontation through the success of the North Korea-U.S. summit," Moon said of his latest summit with the North Korean leader held Saturday.

"We two leaders agreed the June 12 North Korea-U.S. summit must be successfully held," he told a nationally televised

presser

.

The latest inter-Korean summit was held on the North Korean side of Panmunjom, a border village that sits directly on the Military Demarcation Line that divides the two Koreas. The first Moon-Kim summit was held on the South Korean side of Panmunjom on April 27.

Trump on Thursday (Washington time) called off his scheduled summit with Kim, citing the North's tremendous anger and open hostility, only to suggest later the meeting would go ahead as planned.

"While explaining the outcome of my summit with U.S. President Trump held last week, I relayed the message that President Trump is firmly willing to end his country's hostile relationship with North Korea and enhance economic cooperation should Chairman Kim make a decision on complete denuclearization and implements it," Moon said.

The South Korean president visited Washington on Monday-Wednesday. He said his surprise meeting with Kim came at a suggestion from the North Korean leader, who on Friday expressed hope to meet for candid dialogue.

"Also, as both Chairman Kim and President Trump sincerely wish for the success of the North-U.S. summit, I stressed the need for the two sides to remove any misunderstanding through direct communication and to hold enough dialogue on agenda issues that need to be addressed at their summit," President Moon said, adding, "Chairman Kim also agreed."

Moon insisted the U.S. must have independently confirmed the North's willingness to denuclearize, saying that otherwise the U.S. president would not have agreed to a summit with Kim.

What caused the latest dispute may have been lingering uncertainties felt by Pyongyang about the U.S.' security guarantee, he noted.


Posted by: Fred || 05/27/2018 00:00 || Comments || Link || E-Mail|| [125 views] Top|| File under: Commies
War Criminal State Seeking Overseas Aggression
[KCNAWATCH.CO] (Rodong Sinmun) Japan's Ground and Maritime "Self-Defense Forces" recently waged joint exercises.

An amphibious corps of the GSDF for recapturing a solitary island and the MSDF staged joint drills in the waters off Tanekashima, Kagoshima Prefecture on May 8-24 for the first time. During the period there were madcap drills for the rapid movement and deployment of AAV-7 amphibians from a MSDF transport ship and landing and air transport under the pretext of increasing the SDF operational capability.

It shows that the Abe group is going reckless in making Japan a military giant and realizing the ambition for overseas expansion.

The scenario of the Japanese militarists to carry out the overseas aggression is fraught with a very great risk. Japan has already and almost assumed full aspects as a militarist state and it is fully ready for reinvasion.

The current constitution only remains a hurdle in the scenario.

The chief executive of Japan seeks to revise the constitution at any cost so as to stipulate the SDF as the offensive armed forces and remove the legal obstacle to reinvasion.

It is crystal clear to all why Japan's ruling quarters are running high fever for the constitutional revision. They want to legalize the overseas aggression. In other words, they are keen on making Japan a country which can conduct a war so as to realize the old dream of the "Greater East Asia Co-Prosperity Sphere".

Such moves will bring Japan nothing good, and the militarist war chariot will be led only to the abyss of ruin.

Posted by: Fred || 05/27/2018 00:00 || Comments || Link || E-Mail|| [210 views] Top|| File under: Commies
Europe
Pakistan woman flies back to Italy after forced abortion
[DAWN]

Italia

's foreign minister proudly announced the return to the country on Thursday of a Pak woman who it claimed had been taken by her family to Pakistain to have an abortion against her will after she got pregnant by her Italian boyfriend.

The case of young Farah attracted a lot of interest in

Italia

following the recent strangulation in Pakistain of Sana Cheema, an Italian of Pak origin who police suspect was killed by her family because she refused an arranged marriage.

Farah, 19, didn't have Italian citizenship, only a residency permit. Nevertheless, the foreign ministry activated

Italia

's embassy in Islamabad after Verona authorities heard from Farah's friends that she had been tricked into going home and was forced to have an abortion.

Foreign Minister Angelino Alfano tweeted on Thursday that Farah was safely back in

Italia

, and he thanked Pak authorities who had removed Farah from her family's home in a Lahore area and brought her to the Italian embassy in Islamabad.

Alfano had previously said that

Italia

acted in Farah's defence as a matter of respecting her human rights


When they're defined by the state or an NGO they don't mean much...


and "fundamental rights based on the equality of men and women."

According to Italian news reports, Farah managed to sneak text and audio messages to her friends in

Italia

, recounting that her parents had tricked her into returning to Pakistain for her brother's wedding and then forced her to abort her child. She wrote of being afraid for her life.

Once in the embassy,

Italia

arranged for Farah's Pak passport to be renewed as her family had destroyed the one she travelled with and issued her a visa to return to

Italia

.

Farah's case prompted an outpouring of solidarity from Italian politicians from across the political spectrum eager to prevent a repetition of the Cheema case.

Verona's social services office, which had received complaints from Farah previously about her abusive father, guaranteed her needs would be met and safety ensured.

Left-leaning

politician

Laura Boldrini, the former house speaker, praised Farah for raising her voice and "making us understand that when a woman rebels against those who want to oppress her, she will never be left alone". Right-wing leader Giorgia Meloni, who has demanded a harsher crackdown on illegal immigrants colonists, went so far as to call for

Italia

to grant Farah citizenship.


Posted by: Fred || 05/27/2018 00:00 || Comments || Link || E-Mail|| [125 views] Top|| File under: Govt of Pakistan
Home Front: Culture Wars
White House responds to 'elitist' Robert DeNiro banning Trump from his restaurants
[BizPacReview] White House deputy press secretary Hogan Gidley had a disappointing response for unhinged liberal actor Robert De Niro, who said recently President Donald Trump is banned from the Nobu restaurant chain he co-owns.

Appearing Friday on the Fox Business Network, Gidley informed the virulent anti-Trump thespian not to hold is breath waiting on the president to appear at one of his restaurants ‐ De Niro and chef Nobu Matsuhisa own 39 Nobu restaurant and hotels.




"I don't think the President is planning on attending a dinner at Nobu anytime soon," Gidley said.

"Look, Hollywood people grandstand all the time, they're elitists," he added. "They don't know anything about what this president is doing for the American people and they couldn't care less."

Not only did De Niro say Trump's not welcome in any of his establishments, he went so far as to say that he would walk out of any restaurant the president enters.

"If he walked into a restaurant I was in ‐ I'd walk out," the actor said, according to the Daily Mail.

But, as Gidley told Fox Business host Dagen McDowell, Trump's dining options aren't likely places the actor can expected to be seen in any time soon.

"The president has great dinners here at the White House," he explained. "And quite frankly, he can go to many of his properties around the country and globe. He won't be stopping at Nobu anytime soon."
Posted by: Anomalous Sources || 05/27/2018 00:48 || Comments || Link || E-Mail|| [505 views] Top|| File under:
India-Pakistan
Five police officials found allegedly involved in running extortion racket in Karachi
[DAWN] Five police officials have reportedly been found involved in extorting money from businessmen in Bloody Karachi


...formerly the capital of Pakistain, now merely its most important port and financial center. It is among the largest cities in the world, with a population of 18 million, most of whom hate each other and many of whom are armed and dangerous...


, West Zone Deputy Inspector General (DIG) Amir Farooqi said on Friday.

Of these, three

coppers

namely Liaquatabad SHO Rao Shabbir, Pak Colony's Constable Rana Saleem and Surjani's Constable Farzand Ali have been suspended pending an inquiry into their conduct.

Sharing details of the case, DIG West said that Super Market police had registered a First Information Report (FIR) under Sections 385 (putting person in fear of injury in order to commit extortion), 386 (extortion by putting a person in fear of death or grievous hurt) and 34 (acts done by several persons in furtherance of common intention) of the Pakistain Penal Code and Section 7 (punishment for acts of terrorism) of the Anti Terrorism Act on the complaint of Syed Tabish Ejaz, an owner of a rent-a-car business.

Recently, four suspects repeatedly visited his shop, blackmailing him and threatening to destroy his business if he did not pay Rs25,000 to them on a monthly basis as bhatta (extortion).

In this regard, the accused persons received bhatta twice from him.

On May 21, one accused Rana Saleem sent a Whatsapp message to him and demanded extortion. When the complainant was paying him the extortion money near APWA Girls School at Dak Khana Liaquatabad, a police party reached there and enjugged
Keep yer hands where we can see 'em, if yez please!
the suspect red-handed.

During interrogation, the arrested accused, Rana Saleem reportedly disclosed that "DSP Mehmood Khan is supporting such illegal activities."

DIG Amir Farooqi said that the role of DSP Mehmood Khan in supporting criminals in illegal activities was "gross misconduct." Therefore, he has recommended to Additional Inspector General (AIG) Mushtaq Ahmed Mahar to remove him from the position.

Moreover, DIG Farooqi revealed that one inspector posted at Kharadar in South Zone was also allegedly involved in the extortion racket.

The senior officer said that during the initial probe, the held suspect Rana Saleem told the

Sherlocks

that his relative, also named Rana Saleem, and constable Farzand were taking bhatta from businessmen and others by threatening them.

Rana Saleem revealed that SHO Kharadar Rana Khushi is also a relative of his and has been running his 'special party' there. Moreover, Inspector Rana Naveed and Liaquatabad SHO Rao Shabbir, also his relatives, were supporting Khushi, the interrogation report states.

The police investigation report also revealed that absconder policeman, Rana Saleem was also allegedly running a drug business in the SITE area.

The DIG West said that the arrested accused was running a gang in which girls were also being used for criminal activities.

"The held accused is running a network of criminals in which five

coppers

were also involved," said the DIG, adding that a "special party of police" was being used for criminal activities.


Posted by: Fred || 05/27/2018 00:00 || Comments || Link || E-Mail|| [91 views] Top|| File under: Govt of Pakistan
8 infants die in Mithi due to alleged malnutrition, water-borne diseases
[DAWN] At least eight infants reportedly died of malnutrition and water-borne diseases in the desert region of Mithi during the past two days, parents of

the dear departed

children told Dawn.

The infants died at Mithi's Civil Hospital where they were brought from remote villages for treatment. With these deaths, the toll rose to 235 infant casualties during the first five months of this year.

The health officials told Dawn that 62 children below five years of age were admitted to the hospital during the past two days and many of them were in very critical condition.

The parents of

the dear departed

and ailing children lamented that they neither had healthcare facilities nor safe drinking water in their villages. People are mostly suffering from water-borne diseases as they have no other option but to drink contaminated water from wells, they said.

The parents also complained against the alleged indifferent attitude of doctors and paramedics when they insist for proper treatment of their children.

Despite repeated attempts, neither the District Health Officer (DHO) nor other concerned officials could be reached for comment on the unabated deaths of infants.

Moreover, the health and nutrition experts working in Thar urged the government to provide safe drinking water and ensure basic healthcare facilities in every village to prevent such deaths.

The Chief Justice in a recent hearing on the deaths of the children had rejected the detailed report submitted to him by the Sindh health secretary.

Here it is pertinent to note that after the suo motu
...a legal term, from the Latin. Roughly translated it means I saw what you did, you bastard...
notice taken by the chief justice in April last year, the health officials instead of ensuring the provision of the best possible healthcare facilities, stopped sharing data with the local media persons.


Posted by: Fred || 05/27/2018 00:00 || Comments || Link || E-Mail|| [108 views] Top|| File under: Govt of Pakistan
Israel-Palestine-Jordan
Meet the Jewish Ethiopian-Ukrainian singer staffing Birthright this summer
And now for something completely different:

[IsraelTimes] Former 'The Voice' contestant Bethlehem Endale is bringing her unique story and powerful pipes to Russian Taglit-Birthright groups in Israel.


Video of the lady competing on The Voice at the link, presumably the Ukrainian version of the show.
Posted by: trailing wife || 05/27/2018 00:00 || Comments || Link || E-Mail|| [118 views] Top|| File under:
Olde Tyme Religion
Israeli researchers find dangers in fasting during Ramadan
[Jpost] The

Moslem

month of Ramadan that began in fierce heat last week is not good for health, according to researchers who found an increased occurrence of kidney stones and strokes among those who fast every day from dawn to sunset, as their religion requires.

"There is a high frequency of patients arriving at the emergency room with kidney stones, especially among the first two weeks that

Moslem

s fast for Ramadan," said Dr. Yiftah Sagi, an internal medicine specialist at Soroka University Medical Center in Beersheba. The prevalence is 27% higher than when it is not Ramadan. "Increased drinking of water during the evening hours when it is permitted, or permission from doctors and clergymen to drink even during the fast because of health problems may, however, reduce the appearance of stones," added Sagi.

Stones in urinary tracts can cause pain and suffering and may even lead to chronic renal injury. They are also a common cause of referral to hospital emergency rooms. Among the causes are the "hard water," which is common to Israel, hot temperatures and inadequate consumption of water.

Also during Ramadan, the danger of stroke among Beduin who fast is some 1.5 times greater than during the rest of the year, according to Soroka Neurology Department director Prof. Gal Ifergan. "Toward Ramadan, it is recommended to consult with the family doctor, update medication and learn how to take it during fasting, drink during the permitted hours and maintain a balanced sugar/insulin state in diabetics."
Posted by: trailing wife || 05/27/2018 00:00 || Comments || Link || E-Mail|| [232 views] Top|| File under:
Who's in the News
18
[untagged]
7
Govt of Pakistan
3
Islamic State
3
Govt of Syria
3
Commies
2
Govt of Iraq
2
Taliban
2
Arab Spring
2
Houthis
2
Sublime Porte
1
Moslem Colonists
1
Govt of Iran
1
Govt of Saudi Arabia
1
Hamas
1
Palestinian Authority
1
Narcos
1
al-Nusra
Bookmark
E-Mail Me
The Classics
The O Club
Rantburg Store
The Bloids
The Never-ending Story
Thugburg
RSS Links
Gulf War I
The Way We Were
Bio
Merry-Go-Blog
Hair Through the Ages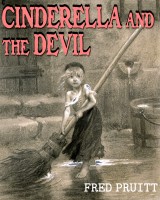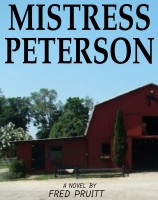 On Sale now!


A multi-volume chronology and reference guide set detailing three years of the Mexican Drug War between 2010 and 2012.

Rantburg.com and borderlandbeat.com correspondent and author Chris Covert presents his first non-fiction work detailing the drug and gang related violence in Mexico.

Chris gives us Mexican press dispatches of drug and gang war violence over three years, presented in a multi volume set intended to chronicle the death, violence and mayhem which has dominated Mexico for six years.
Click here for more information


Meet the Mods
In no particular order...


Steve White
Seafarious
Pappy
lotp
Scooter McGruder
john frum
tu3031
badanov
sherry
ryuge
GolfBravoUSMC
Bright Pebbles
trailing wife
Gloria
Fred
Besoeker
Glenmore
Frank G
3dc
Skidmark
Alaska Paul



Better than the average link...



Rantburg was assembled from recycled algorithms in the United States of America. No trees were destroyed in the production of this weblog. We did hurt some, though. Sorry.
54.242.115.55