-Signs, Portents, and the Weather-
"Posthumous-Only" Policy for Medal of Honor - Past Recipients have picked up on it...
H/T The Donovan via Blackfive


As I mentioned in yesterday's post, I went to a militaria show at Fort Leavenworth this weekend and had a great time, and accomplished some bloggish stuff, too.

Living here in Leavenworth, we have access to some truly significant militaria. Real living history militaria. We have LTC(R) Chuck Hagemeister and COL(R) Roger Donlon. Colonel Donlon recieved the first Medal of Honor for action in Vietnam. He was at the show this weekend, selling his book, but mostly just being there and talking to people and letting the public meet a real public treasure.

I took the opportunity to chat with Colonel Donlon about the fact that there have been no Medals awarded to a living recipient since Vietnam. 7 Medals have been awarded for post-Vietnam actions. Just to recap those names, because if you read this space, you should probably know them - Master Sergeant Gary Gordon, Sergeant First Class Randall Shugart, Sergeant First Class Paul Smith, Corporal Jason Dunham, Lieutenant Michael Murphy, Master At Arms 2nd Class Michael Monsoor, and Private First Class Ross McGinnis.

After caveating that he has no more access to or influence upon the awards process than you or I do - he basically echoed my sentiment. He, too, reads every Distinguished Service Cross/ Navy Cross/ Air Force Cross citation, and he often asks himself, "Why wasn't this a Medal of Honor?"

And, he said, many of the other Holders he communicates with on a regular basis ask the same question - or worse, "What am I doing with a Medal of Honor when this kid got a DSC?"

So, again I pose the question to the DoD Leadership... "WTF, over?"
If the MoH recipient grapevine's starting to talk about this, I'm guessing it's a safe bet that the Medal of Honor Society will get involved in an official way. It's all well and good for the DoD and the services to want to avoid "cheapening" the MoH, but it's unconscionable to make it a posthumous-only award.
Posted by: Ricky bin Ricardo (Abu Babaloo) || 02/10/2009 00:00 || Comments || Link || E-Mail|| [262 views] Top|| File under:
Home Front: Politix
Ruin Your Health With the Obama Stimulus Plan - Look out Seniors!
Republican Senators are questioning whether President Barack Obama's stimulus bill contains the right mix of tax breaks and cash infusions to jump-start the economy.

Tragically, no one from either party is objecting to the health provisions slipped in without discussion. These provisions reflect the handiwork of Tom Daschle, until recently the nominee to head the Health and Human Services Department.


Senators should read these provisions and vote against them because they are dangerous to your health. (Page numbers refer to H.R. 1 EH, pdf version).

The bill's health rules will affect "every individual in the United States" (445, 454, 479). Your medical treatments will be tracked electronically by a federal system. Having electronic medical records at your fingertips, easily transferred to a hospital, is beneficial. It will help avoid duplicate tests and errors.

But the bill goes further. One new bureaucracy, the National Coordinator of Health Information Technology, will monitor treatments to make sure your doctor is doing what the federal government deems appropriate and cost effective. The goal is to reduce costs and "guide" your doctor's decisions (442, 446). These provisions in the stimulus bill are virtually identical to what Daschle prescribed in his 2008 book, "Critical: What We Can Do About the Health-Care Crisis." According to Daschle, doctors have to give up autonomy and "learn to operate less like solo practitioners."

Keeping doctors informed of the newest medical findings is important, but enforcing uniformity goes too far.

New Penalties

Hospitals and doctors that are not "meaningful users" of the new system will face penalties. "Meaningful user" isn't defined in the bill. That will be left to the HHS secretary, who will be empowered to impose "more stringent measures of meaningful use over time" (511, 518, 540-541)

What penalties will deter your doctor from going beyond the electronically delivered protocols when your condition is atypical or you need an experimental treatment? The vagueness is intentional. In his book, Daschle proposed an appointed body with vast powers to make the "tough" decisions elected politicians won't make.

The stimulus bill does that, and calls it the Federal Coordinating Council for Comparative Effectiveness Research (190-192). The goal, Daschle's book explained, is to slow the development and use of new medications and technologies because they are driving up costs. He praises Europeans for being more willing to accept "hopeless diagnoses" and "forgo experimental treatments," and he chastises Americans for expecting too much from the health-care system.

Elderly Hardest Hit

Daschle says health-care reform "will not be pain free." Seniors should be more accepting of the conditions that come with age instead of treating them. That means the elderly will bear the brunt.

Medicare now pays for treatments deemed safe and effective. The stimulus bill would change that and apply a cost- effectiveness standard set by the Federal Council (464).

The Federal Council is modeled after a U.K. board discussed in Daschle's book. This board approves or rejects treatments using a formula that divides the cost of the treatment by the number of years the patient is likely to benefit. Treatments for younger patients are more often approved than treatments for diseases that affect the elderly, such as osteoporosis.

In 2006, a U.K. health board decreed that elderly patients with macular degeneration had to wait until they went blind in one eye before they could get a costly new drug to save the other eye. It took almost three years of public protests before the board reversed its decision.

Hidden Provisions

If the Obama administration's economic stimulus bill passes the Senate in its current form, seniors in the U.S. will face similar rationing. Defenders of the system say that individuals benefit in younger years and sacrifice later.

The stimulus bill will affect every part of health care, from medical and nursing education, to how patients are treated and how much hospitals get paid. The bill allocates more funding for this bureaucracy than for the Army, Navy, Marines, and Air Force combined (90-92, 174-177, 181).

Hiding health legislation in a stimulus bill is intentional. Daschle supported the Clinton administration's health-care overhaul in 1994, and attributed its failure to debate and delay. A year ago, Daschle wrote that the next president should act quickly before critics mount an opposition. "If that means attaching a health-care plan to the federal budget, so be it," he said. "The issue is too important to be stalled by Senate protocol."

More Scrutiny Needed

On Friday, President Obama called it "inexcusable and irresponsible" for senators to delay passing the stimulus bill. In truth, this bill needs more scrutiny.

The health-care industry is the largest employer in the U.S. It produces almost 17 percent of the nation's gross domestic product. Yet the bill treats health care the way European governments do: as a cost problem instead of a growth industry. Imagine limiting growth and innovation in the electronics or auto industry during this downturn. This stimulus is dangerous to your health and the economy.


Posted by: GolfBravoUSMC || 02/10/2009 12:45 || Comments || Link || E-Mail|| [282 views] Top|| File under:
Israel-Palestine-Jordan
A consensus has arisen
Many people don't understand what's happening now in Israeli politics, so here's a brief, and non-partisan, appreciation. Compared to the past, there's far less difference between the three main parties. This is largely due to the objective situation, which is rather inflexible.

It is easy to characterize some as rabid right-wingers who throw away chances for peace and others as rabid left-wingers who are ready to make too many concessions. Neither argument is correct except for the fringes. I am tempted to add that abroad, the Left thinks we're evil, while the Right thinks we're stupid. All of this has little to do with reality.

The dominant theme in international media coverage is to say Israelis are moving toward the Right. Yet this is both misleading and misinterpreted. The real move has been toward the center, which is represented not only by Kadima and Likud but also by Labor. A greater majority is about to vote for parties close to centrist positions than at any time in history.

THE LEFT-WING MANTRA is peace, though how we can reach peace with Iran, Syria, Hamas and Hizbullah is rather hard to see. With the PA the situation is more complex but, briefly, it doesn't control Gaza, is still full of radical elements and has weak leadership. The PA is nowhere near being able to make peace on a realistic basis. Everyone in the PA and in Israel's leadership knows this; few in the Western media and academia seem close to comprehending it. A lot of governments understand the situation privately but talk quite differently in public.

The right-wing mantra is victory, though how Israel is going to replace the Iranian and Syrian governments, or destroy Hamas and Hizbullah is equally hard to see. The country has minimal to no international support for these goals.

WHAT HAVE PEOPLE learned over the past decade that shapes their thinking?

We discovered that Palestinians and Syrians are unwilling and unable to make peace.

We saw that Fatah is still full of extremism and its leadership is too weak and too hard-line itself to make a comprehensive peace agreement.

We viewed the rise of Hamas as a group dedicated to permanent war and its seizure of Gaza using land from which we withdrew as a base for attacks.

We experienced the continuing hatred of the Arab and Muslim world, largely undiminished by Israeli concessions.

We observed Iran's rise as a power, potentially nuclear armed, explicitly seeking our extinction.

We noted the world didn't reward us for making concessions and taking risks. Indeed, the more we gave, the higher the degree of slander and hostility rose in many sectors.

AS A RESULT of this, there has arisen a national consensus around the following points:

• Israel wants peace and will make real concessions for true lasting, stable peace and a two-state solution

• Few think the "moderate" Palestinian leadership - PA, Fatah - is willing or able to make such an agreement for decades. The same applies to Syria.

• As a result, any real change on Jerusalem, the Golan or West Bank settlements is far off.

• No deal can be made with Hamas. But Hamas isn't going to disappear either. Same for Hizbullah.

• The key point is to defend Israel and its citizens so they pursue their normal lives.

• Iran is a real danger, and when it appears about to get nuclear weapons, a big decision will have to be made on attacking these facilities.

THIS NATIONAL CONSENSUS - accepted by Labor, Likud and Kadima, along with many others - enables the next government to be a national unity government. Whoever becomes prime minister would do well to bring in one or both of the other two main parties. What is consensus policy for the next government?

• To stress that we want peace, are ready for a Palestinian state, and are not responsible for the conflict and violence continuing.

• To maintain deterrence and defend ourselves.

• To preserve the best possible relations with the United States, Europe and other countries as long as it does not involve risks to national interests and citizens.

• Security cooperation with the PA to prevent terrorist attacks in exchange for helping it economically and to ensure that Hamas doesn't take over the West Bank. Without illusions regarding Fatah and the PA, this effort seems to be working.

• To decide when to strike back at Hamas - and potentially Hizbullah - based on any attacks on us. Precise response depends on timing, opportunity, and their behavior.

• To work for the isolation of Iran, Hizbullah and Hamas.

Where are the differences among the leading parties? They are more atmospherics than real: offering small concessions; making small demands. If much of the election revolves around personalities, that is because strategy and policy are not hugely different among them. Binyamin Netanyahu isn't going to embark on a settlement-building campaign; Tzipi Livni isn't going to give away east Jerusalem. And that's a good thing, for whatever faults they have, this trio is basically making appropriate responses to the situation.

Posted by: g(r)omgoru || 02/10/2009 15:15 || Comments || Link || E-Mail|| [336 views] Top|| File under:
Terror Networks
Why We Hear the Muslim World All Too Well
By Barry Rubin


Link fixed. -Scooter


Message to New York Times: Read your own op-ed page.

The Times and other American media and educational institutions are giving increasing amounts of space to people from the Moslem-majority and Arabic-speaking states in the apparent hope of understanding better their world view. Sometimes, however, they have a hard time hearing what is being said. Here is what the newspaper's editorial for February 8 claims and urges:
"We don't know if there is any mixture of incentives or sanctions that can wean Iran of its nuclear ambitions. But we are certain that the Bush administration never tried to find it. This means not only direct talks, but also far more persuasive diplomatic incentives, including a credible offer of improved relations and security guarantees."

And this, of course, is what the Obama administration is going to do with Iran and Syria. Others urge the same techniques are applies to Hamas, Hizballah, and even--though this is rarer--the Taliban and al-Qaida.

But to understand why this belief is so misguided one merely need read... the Times of February 8, within inches of the above-quoted editorial. I'm referring here to the truly shocking op-ed by Alaa al Aswany entitled, "Why the Muslim World Can't Hear Obama." . A better title would be, "Why the Muslim World Won't Hear Obama."

The piece is overlong, convoluted, and not particularly well written. It should be noted that the author, a novelist among other things, is considered a moderate. Alas, for moderation in the Arab world.

There are two themes: the one against Israel and the one against Arab governments. Because these have not been resolved, the author says, all of President Obama's apologies and efforts are a big yawn. So what would the author--and presumably all the Arabs and Muslims--want Obama and America to do? Well, to put it briefly, help overthrow all the Arab governments and help wipe Israel off the map.

I wrote the above sentence in a particularly blunt way but it really does not exaggerate the message here. First of all, Egypt and other Arab states are dictatorships: "Here in Egypt, we don't have previous or future presidents, only the present head of state who seized power through sham elections and keeps it by force, and who will probably remain in power until the end of his days."

Wait a minute, though! Remember the last president of the United States, the one who pushed for democracy and criticized the governmental systems? The Arab world didn't seem too thrilled about him. Egyptian intellectuals screamed this was imperialist interference in internal affairs and so on. So after all those years of bashing Bush for--rightly or wrongly--proposing dictatorships be replaced with democracy are we to believe that they will now bash Obama for proposing to work with the existing regimes?

This, of course, is an unsolvable problem. Whatever the United States does here is going to be wrong. There is no way America can please Iran. Well, I take that back. If America helps it overthrow all those bad Arab dictatorships and replace them with Islamist regimes then Iran will probably be happy. And Alaa al Aswany will be able to read the Times more easily, as a political refugee living in New York.

Then there's point two:

"We expected him to address the reports that the Israeli military illegally used white phosphorus against the people of Gaza. We also wanted Mr. Obama, who studied law and political science at the greatest American universities, to recognize what we see as a simple, essential truth: the right of people in an occupied territory to resist military occupation."

Regarding "essential truth," isn't the Times supposed to publish things that are factually correct? Israel has already been cleared of the phony white phosphorus charge. So why is this article allowed to repeat it? Here is indeed a lesson: people in the Arab world often lie about you. No matter what you do, how much aid you give, how many concessions you offer or implement, it will be said: you didn't do anything. Give more. Pay more. Apologize more. Change more.

But perhaps the most important and chilling sentence of the op-ed is this, and if people were paying attention to such things nowadays they would be thoroughly shocked:

"We also wanted Mr. Obama, who studied law and political science at the greatest American universities, to recognize what we see as a simple, essential truth: the right of people in an occupied territory to resist military occupation."

What are the implications of this sentence: that the United States should endorse terrorism and violence in at least three conflicts. According to the terrorist forces, Afghanistan and Iraq are under foreign occupation. If Obama was to do as suggested, he would be backing attacks not only on civilians and governments there but also the killing of American soldiers.

As for the Israel-Palestinian conflict, Israel withdrew from the Gaza Strip, south Lebanon, and much of the West Bank and still faces attacks. In 2000, Israel proposed to make peace based on a two-state solution with a Palestinian state having its capital in Jerusalem. The Palestinian side turned it down. Since Hamas and other radical forces assert that Israel is an occupying power, attacking it--which includes firing rockets at civilian targets--is legitimate. Moreover, if there is any occupation left, it is due to the political strategy of the Palestinian Authority in rejecting a political solution.

Yet that is far from the entire problem here. For much or most of the Muslim and Arab world views all of Israel as "occupied territory." The only way for occupation to end is for Israel to end. The author here does not make clear what land is being discussed, though the op-ed easily could have limited the territory in question to the West Bank, Gaza Strip, and east Jerusalem. Have no doubt how most Muslims and Arabs read the phrase about occupied territory: Obama must abandon Israel altogether.

So how can Obama appease or please the Muslim-majority world? We are told by this moderate: by backing the right of Hamas and Hizballah to attack Israel.

This, then, is the supposed moderate position, the minimum way by which Obama can make friends in the region. Clearly, the author here doesn't speak for everyone. Certainly the relatively moderate Arab regimes and their supporters want more U.S. support for themselves.

Yet there is much truth in this article's stance. The only way for America to "win over" this public opinion and the radical groups is to surrender to them or join them. President Obama and editors of the Times, please hear what you are being told here, and despair of ever satisfying such enormous and dangerous demands by some combination of charm and concessions.
Posted by: Fred || 02/10/2009 00:00 || Comments || Link || E-Mail|| [260 views] Top|| File under:
Some Advice for President Obama
Immigration, both legal and illegal, was the silent issue in the presidential campaign--despite the rapidly deteriorating economic conditions. I suspect that the worsening labor market will force President Obama to wrestle with the immigration issue sooner rather than later. It'll be hard to justify a system that lets in nearly 1.5 million new immigrants each year at a time when millions of Americans are losing their jobs.

The editors at the New York Post asked me if I had any constructive advice to give our new president about how one could approach the problem. Here is an excerpt:

,,,Our economic woes also create an opportunity - for they will encourage many illegals to return home, potentially removing a red flag that has made rational policymaking politically impossible.
The failure of the Bush "comprehensive immigration reform" shows us that many Americans are unwilling to provide amnesty (under any name) to 12 million illegals, especially when the border remains porous and we would simply have to consider yet another amnesty a few years down the road. A real solution is one that resolves the issue for the long term - several decades, at the least.

How does the downturn make it easier to address this issue? Simply put, illegal immigration is highly responsive to economic conditions - when times are bad, fewer come (and more return home).

President Obama can take a very simple step to complement this "natural" reduction: speed up the widespread adoption of the E-Verify program. This program lets employers compare the records of their new hires with more than 500 million records held by the Department of Homeland Security and the Social Security Administration.

A simple scan - no more complex than scanning your bank card at the grocery store - would quickly tell employers if their new hire is authorized to work.

Many employers will object - especially those who prefer to hide behind claims that they don't know if any given worker is illegal. Nor does expanding E-Verify provide the "showy" symbol that some politicians prefer - like building a taller and stronger fence on the Mexican border. But any fence, no matter how tall and strong, is bound to be ineffective. Around 40 percent of illegal immigrants don't enter through that border.

Instead, E-Verify detects illegal immigrants at the place where such detection is costliest to them - as they try to get a job. It also makes employers more accountable for their actions. It should greatly slow down the number of illegals entering the country.

With those tensions reduced, Americans would be much more willing to revisit the issue of what to do with the illegals already here. And a little patience and benign neglect can have a large payoff in this matter.

A widespread amnesty may not be needed in just a few years. The deep recession and stricter enforcement will encourage many illegal immigrants to return.

Meanwhile, millions of those who remain will sprout deep roots by marrying and having children (who will be US citizens by birth). These family ties will make many illegal immigrants eligible for legal status within existing law.

And in a world with greatly reduced illegal immigration, it would be easier to enact minor changes in current law to speed up the granting of permanent visas to relatives of citizens.

The economy also presents a unique opportunity for reforming legal immigration. Most of the legal immigrants enter the country without regard to how their skills match our labor-market needs. The lack of any skill filters - combined with the high volume of low-skill illegal immigration - aggravates the economic hardships faced by disadvantaged Americans.

We can both improve the status of our low-skill workforce and substantially increase the economic benefits to the nation from immigration by adopting a system that encourages the entry of high-skill immigrants. Surely, in time of economic duress, it's wise to fashion immigration policy in a way that is most beneficial to the country.

One little-noticed provision in the failed Bush proposal was the introduction of what is called a "point system" - which awards points to applicants with particular skills, and grants visas only to those who exceed a threshold level of points...Used wisely, immigration policy can be a tool that can help Americans even during difficult times. The new president has a historic opportunity to set the system right.

Posted by: tipper || 02/10/2009 11:32 || Comments || Link || E-Mail|| [264 views] Top|| File under:
SF Gate Praises Islamic Finance During Recession
Don't read this glowing press release after eating, or while drinking a tasty beverage at your 'puter. The "reporter" did a magnificent job of glossing over anything that might put Islamic finance in a bad light. He/She/It should submit it as part of the portfolio to Al-Jazeera if the Chron gets serious about laying people off.
Posted by: Cornsilk Blondie || 02/10/2009 07:54 || Comments || Link || E-Mail|| [308 views] Top|| File under:
Who's in the News
52
[untagged]
7
TTP
4
Govt of Pakistan
4
Hamas
2
al-Qaeda
2
Iraqi Insurgency
1
al-Qaeda in Pakistan
1
HUJI
1
Islamic Jihad
1
Jamaat-e-Islami
1
Govt of Sudan
1
Abu Sayyaf
1
al-Qaeda in North Africa
Bookmark
E-Mail Me
The Classics
The O Club
Rantburg Store
The Bloids
The Never-ending Story
Thugburg
RSS Links
Gulf War I
The Way We Were
Bio
Merry-Go-Blog
Hair Through the Ages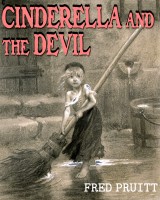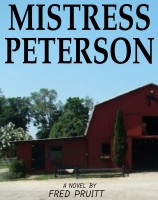 On Sale now!


A multi-volume chronology and reference guide set detailing three years of the Mexican Drug War between 2010 and 2012.

Rantburg.com and borderlandbeat.com correspondent and author Chris Covert presents his first non-fiction work detailing the drug and gang related violence in Mexico.

Chris gives us Mexican press dispatches of drug and gang war violence over three years, presented in a multi volume set intended to chronicle the death, violence and mayhem which has dominated Mexico for six years.
Click here for more information


Meet the Mods
In no particular order...


Steve White
Seafarious
Pappy
lotp
Scooter McGruder
john frum
tu3031
badanov
sherry
ryuge
GolfBravoUSMC
Bright Pebbles
trailing wife
Gloria
Fred
Besoeker
Glenmore
Frank G
3dc
Skidmark
Alaska Paul



Better than the average link...



Rantburg was assembled from recycled algorithms in the United States of America. No trees were destroyed in the production of this weblog. We did hurt some, though. Sorry.
18.206.168.65