-Lurid Crime Tales-
Kimberley Strassel: Who Is Christopher Steele?
[WSJ] The man who revealed a vast international conspiracy but didn't know his own client.

America has been inundated by the words dossier, memo, collusion, FISA, Carter Page. They all come back to the actions of one man: Christopher Steele. Which is why the only news that matters this week is that the former British spy's credibility has been dismantled.

To the extent the U.S. press has focused on Mr. Steele, it has been to portray him in heroic epic style. A Washington Post profile told how Mr. Steele, a former MI6 agent who left in 2009 to start his own firm, felt "professional obligations" to take his dossier to the Federal Bureau of Investigation. That's how "worried" and "rattled" and "alarmed" he was about the Trump -Kremlin "plot." The FBI welcomed this "well-trusted" source, who had provided information in the past, as a "peer"‐only later to let our hero down.

This is the narrative put forward by Mr. Steele and his paymaster, Fusion GPS. They and their press friends have an obvious interest in propagating it. But the new facts about Mr. Steele's behavior destroy this tale, and show how badly the FBI got snookered.

To be sure, the FBI should have known better. Even if Mr. Steele had previously been helpful, the bureau had every reason to be wary in 2016. This wasn't like prior collaborations. He was coming to the FBI as a paid political operative, hired by Fusion, as a subcontractor for Hillary Clinton's campaign. Opposition researchers are not retained to present considered judgment. They are retained to slime an opponent and benefit a client.

The FBI also had reason to view his research with skepticism‐on grounds of its tabloid-like allegations, and also on the near-fantastical claim of skill that underlay it. To wit, that a man who had been out of official spy rings for seven years was nonetheless able, in a matter of weeks and with just a few calls from London, where he lives, to unravel an international conspiracy that had eluded the CIA, FBI, MI6 and every other Western intelligence agency, all of which have access to the globe's most sophisticated surveillance tools.

But rather than proceed with caution, the FBI swallowed the whole package. According to Sen. Chuck Grassley's declassified criminal referral, former Director James Comey testified that the bureau couldn't meaningfully corroborate the dossier, but used it in Foreign Intelligence Surveillance Court proceedings anyway because Mr. Steele had previously provided "reliable" information.

Mr. Steele and Fusion GPS's Glenn Simpson immediately proceeded to use the bureau to advance their client's interests. They went to the press with a stream of briefings about the FBI investigation into the Trump campaign. Thanks to the FBI, Mr. Steele didn't have to present the media with crazy-sounding oppo research about sexual perversion; he got to point to a full-on government investigation. The resulting stories were awesome for the Clinton campaign‐but not so much for the FBI, since the Fusion crew had publicly tipped off the targets of its probe.

There is no excusing these actions. The FBI had expressly told Mr. Steele not to speak to anybody outside the bureau about the dossier. And Mr. Steele failed to disclose these briefings, or perhaps lied about them, since the FBI assured the FISA court that he was not talking to the press.

Mr. Simpson has claimed he never told Mr. Steele that Fusion was working for Mrs. Clinton, and maybe the ex-spy didn't know. Though this requires us to believe that the man who unraveled an international conspiracy could not discover the identity of his own ultimate paymaster‐or didn't care. Our super sleuth also didn't bat an eye over sucking up information from two notorious Clinton political operators, Sidney Blumenthal and Cody Shearer. Either Mr. Steele knew and actively worked to help the Clinton campaign, or he didn't and was nonetheless willing to undercut the FBI at Mr. Simpson's behest.

Some Steele supporters have suggested that the motive for his press briefings was his worry that the FBI was not taking his claims seriously enough. Yet by Mr. Simpson's own sworn testimony, that disillusion didn't hit until a few days before the election, when the FBI reopened its probe into Mrs. Clinton's negligent handling of classified emails. At the time of his September and October press blabbings, Mr. Steele was still working with the FBI and even talking to the bureau about a financial arrangement.

Is a reliable and credible source one who defies FBI orders, meets with the press, undercuts a probe, and lies about it? Is a professional someone who refuses to answer questions from congressional investigators, but is happy to spin a tale to friendly journalists?

Watch for the House Democrats, in their memo, to continue defending Mr. Steele despite all this. They have to. No credible Steele, no credible dossier. And no credible dossier means even more reason to worry that the FISA court and surveillance authority were abused in the election.
Posted by: Besoeker || 02/09/2018 09:19 || Comments || Link || E-Mail|| [314 views] Top|| File under:
-Land of the Free
Mercer: Whodonit? Who meddled with our democracy?
[WND] Republicans have revealed that the Foreign Intelligence Surveillance Court (FISC) treats Americans not as citizens, but as subjects to spy on. I'd expect nothing less from a court created and perpetuated by George W. Bush and his Republicans.

But, what do you know? Following Barack Obama's lead, President Donald Trump and his Republicans have renewed FISA Section 702, which, in fact, has facilitated the usurpations the same representatives are currently denouncing.

Also in contravention of a quaint constitutional relic called the Fourth Amendment is Special Counsel Robert Mueller. Mueller has taken possession of "many tens of thousands of emails from President Donald Trump's transition team." There is no limit, seemingly, to the power of the special counsel.

Look, we're living in a post-constitutional America. Complaints about the damage done to our "democracy" by outsiders are worse than silly. Such damage pales compared to what we Americans have done to a compact rooted in the consent of the governed and the drastically limited and delimited powers of those who govern.

In other words, a republic. Ours was never a country conceived as a democracy.

To arrive at a democracy, we Americans destroyed a republic.

The destruction is on display daily.
Posted by: Besoeker || 02/09/2018 07:59 || Comments || Link || E-Mail|| [239 views] Top|| File under:
Home Front: Culture Wars
The Congressional Racist Caucus
[Sultan Knish] When Obama met with Farrakhan, it was under the auspices of the Congressional Black Caucus. It wasn't the first or last time that the CBC had been caught in bed with the hate group leader. And CBC members have never been ashamed of their ties to a racist who had praised Hitler as a "great man".

"I've been to his home, done meetings, participated in events with him," Rep. Danny Davis declared. "I don't regard Louis Farrakhan as an aberration or anything, I regard him as an outstanding human being."

The CBC won't sanction Rep. Davis for saying that. In an age when statues are pulled down and classic TV shows are censored, some forms of racism are more equal than others. Not to mention sexism.

The Congressional Black Caucus had a front seat to #MeToo with the revelation that $220,000 had been paid out to a staffer alleging sexual harassment by Rep. Alcee Hastings (D-FL), a former judge impeached for bribery whose girlfriend has been on his payroll to the tune of $2.4 million, and that Rep. Conyers (D-MI) had his own sexual harassment settlement. That scandal forced Rep. Conyers to resign and hand the seat to his son at the behest of his wife, Monica, who had been convicted of bribery.

Corruption, fraud and bribery are ongoing problems at the Congressional Black Caucus.

After two decades of financial scandals, Rep. Corrine Brown (D-FL) was convicted of running a fake charity and sentenced in December. Rep. Chaka Fattah (D-PA) was sentenced last December for bribery, fraud and money laundering. His son, Chaka Fattah Jr, was already in prison on unrelated bank fraud charges. Around the same time the wife of Rep. Jesse Jackson Jr. (D-Il) had wrapped up her prison sentence after her husband had ended his prison term a year earlier on fraud charges.

Hardly a year goes by without a criminal case involving a member of the Congressional Black Caucus.

A former study suggested that a third of CBC legislators had faced an ethics probe.

That's what a culture of political corruption looks like.

But the Congressional Black Caucus has consistently blamed all of its corruption troubles on racism. And CBC members would always play the race card. Rep. Corrine Brown had improbably claimed that Obama's DOJ had targeted her because "I'm a black woman with a mouth."

The Congressional Black Caucus is uniquely destructive to black people and to the entire country. Its corrupt civil rights icons have long since become mirrors of the very thing they once fought against. And their accusations of racism are reflections of their own racism and their own racial privileges.
Posted by: g(r)omgoru || 02/09/2018 00:00 || Comments || Link || E-Mail|| [257 views] Top|| File under:
Help James Damore and other plaintiffs sue the crap out of the SJWs at Google for discrimination against conservatives
[Funded Justice] We're suing Google on behalf of workers & work applicants who have been discriminated against. Google is a $700 billion corporation, and we need YOUR financial support to fund this lawsuit. These funds are for the case, not for the individual plaintiffs!

We are the men and women plaintiffs (named and anonymous) in the Google lawsuit alleging workplace bias against women and men with views perceived as conservative; men; and Caucasian/Asian people who work at Google, worked at Google, or applied to work at Google but were not hired because of Google's unlawful employment practices. Some of us were fired for our views or other protected characteristics. Some of us have been bullied, silenced, shamed, humiliated, and retaliated against for raising issues about Google's quotas, blacklists, and discrimination against those who challenge its workplace practices. Google is the most powerful corporation in the world, worth over $700 billion and with an ability to affect every aspect of our lives. To fight against Google's misconduct, and to protect the rights of all Google employees/applicants, we need the support of people like you at any dollar level to make sure that we get our day in court, and have the resources we need to win this fight. These funds are not for the plaintiffs' personal expenses or use but for the legal case only. Please help -- and share!


Please give generously and re-share on your social media.
Posted by: Herb McCoy7309 || 02/09/2018 00:00 || Comments || Link || E-Mail|| [313 views] Top|| File under:
Home Front: Politix
Roger Simon: Democrats Are Headed for a World of (Deserved) Hurt
[PJ] After years of non-stop virtue signaling as the party of "truth, justice and equality," the Democrats are slowly, inexorably being revealed to be the reverse. They are being hoisted on the petard of their own moral narcissism. It has made them blind.

So convinced of their own righteousness were they that it allowed them to participate in, even instigate, the subversion of our justice system to the extent of lying to and deceiving a FISA court in the name of what they assumed was "good." They did this in concert with people who claimed to be Republicans or "independents" working for that system in the supposedly noble cause of upending Donald Trump, before and after his election, but ended up being the deluded agents of government corruption the likes of which we have never seen in this country.

It comes down to something as crude as this: Trump's a bad guy, therefore I'm a good guy and can do or say anything I wish to destroy Trump. This is moral narcissism taken to a pathological extreme.

Practically with each passing day, as more and more largely arbitrary redactions are pried away from documents that were deliberately hidden from public view in the first place by endless stonewalling, the venality of their true motivations -- and of their cohort's actions -- becomes more evident.

The ramifications of that unmasking (note the word) will be more extensive than expected and will reach into every aspect of our culture, even to the last lines of liberal/progressive defense -- the media, entertainment and education. The results won't go in a straight line -- they rarely do. And many will remain true believers, no matter what. That's what true believers do. Their defenders will also become increasingly shrill as the wagons continue to circle. But the Democrats -- and I strongly suspect many of them are starting to realize it (hence that shrillness) -- are headed for a world of hurt.

They have much to fear. They have to deal with ongoing congressional investigations from Messrs. Johnson, Grassley, Goodlatte and Nunes, among others, that continue to reveal information highly damaging to the Democrats, the FBI and the DOJ. Unlike the missteps and hypocrisy from the Democratic side of these investigations, in not a single instance has the information revealed by these Republicans been factually disputed with success, despite endless spin. This is because the Democrats are relying almost exclusively on dubious leaks augmented by slavish regurgitation from media ideologues (see Michael Isikoff and David Corn). The Republicans are relying on those actual documents, most of which have to be extracted from the DOJ/FBI with legal crowbars, but eventually surface. More are on the way, slowly but surely, probably through summer and into the fall elections. The timing couldn't be worse for Democrats.

Meanwhile, the only substantive collusion between the Russians and the U.S. is clearly on the Democratic side. The Uranium One whistleblower spent three hours Thursday speaking with staff of three congressional committees. This scandal is under investigation again and much of it, we already know, is founded on facts -- real money, millions, that exchanged hands while American uranium went into Russian hands. More details should be emerging soon.
Posted by: Besoeker || 02/09/2018 08:19 || Comments || Link || E-Mail|| [349 views] Top|| File under:
Michael Walsh: Tear Down That Wall
[American Greatness] As the Obama wall of silence begins to crumble, the FBI's reputation is befouled by its own rash actions, a politicized Justice Department stands revealed as, well, politicized, and the Democrats furiously spin the facts outlined in the Nunes Memo and subsequent revelations, there's only one overarching question left to ask: what made them think they could get away with it?

And by "them," I mean the lot of them‐the corrupt, partisan officials, the political operatives masquerading as selfless public servants, the intelligence community pooh-bahs who betrayed their trusts, the preening "straight arrows," the talking heads, the Washington bureau chiefs, the White House correspondents, every man jack of whom did his level best to create, run, and disseminate a disinformation operation designed to do one thing: destroy the unwanted and unwelcome presidency of Donald J. Trump.

From the moment it dawned on Hillary Clinton, late on election night, that she had managed to blow a fixed fight, and that there would, therefore, be hell to pay, the Democrat-Deep State-Media Complex suddenly had to conceal their own malfeasance by doing what the Left does best‐projecting its own sins onto others:


Emphasis added.
Posted by: Besoeker || 02/09/2018 07:34 || Comments || Link || E-Mail|| [216 views] Top|| File under:
Obama Holder-overs at the Justice Department still run the show
[The Hill] The recusal of Attorney General Jeff Sessions from all things Russia has unexpectedly revealed the political proclivities of so many deeply embedded Justice Department and FBI employees. Texts, memos, FISA warrants and dossiers have the Russia scandal boiling over, but not in the way some anticipated.

None of this is surprising to anyone aware of the lopsided support for Democrats in campaign donations by Justice Department employees. The unraveling over the last few weeks of the texts, actions and emails of FBI agents, FBI leaders and Justice Department enablers ‐ some even appointed by President Trump, such as Deputy Attorney General Rod Rosenstein ‐ has revealed a federal law enforcement apparatus that wished the 2016 election never occurred.

But the problem at the Justice Department is even worse. Unfortunately, in important components of the Justice Department, the deep-state strategy of seeking to nullify the results of the 2016 election is being employed without garnering as much attention.

Consider the Justice Department Civil Rights Division, where a Senate-confirmed nominee for assistant attorney general has yet to be installed, 13 months into the administration. The Civil Rights Division wields enormous power over housing, banking, voting, police, education, immigration, employment, lending, prisons and more. During the Obama years, the division lurched hard left, and many of the most extreme positions were explicitly criticized by President Trump in his victorious campaign.
Posted by: Besoeker || 02/09/2018 07:20 || Comments || Link || E-Mail|| [232 views] Top|| File under:
With Enemies Like This, Donald Trump Doesn't Need Friends
h/t Instapundit


[Townhall] So, the Washington Post says that Donald Trump wants to honor the military with a parade, which the Trump-haters inform us is the worst thing that ever was because it's Donald Trump who wants to honor the military with a parade. The very day the Democrats decided that they should make fun of Trump's physical disqualification for military service ‐ Democrats were pretending to think not serving is bad that morning ‐ the Donkeys also decided they needed to spazz out about honoring our troops.

Whap! That's the sound of the Democrats stepping on another rake.

Is a parade a good idea? A bad idea? Irrelevant! It's a hilarious idea, because when this idea erupted on social media, it was absolutely certain that the liberals would immediately take a position that required them to say, "No, we should totally not honor our troops."

Oh, I'm sure they've got plenty of nuance to that position ‐ my favorite is their newfound concern about spending ‐ but at the end of the day the message is clear. Trump wants to honor the troops, and the Democrats don't.

Hilarious! And Trump does this to them all the time.
Posted by: g(r)omgoru || 02/09/2018 04:01 || Comments || Link || E-Mail|| [436 views] Top|| File under:
India-Pakistan
Where is Rao Anwar?
[DAWN] WHILE the extrajudicial killing of Naqeebullah Mehsud in Bloody Karachi


...formerly the capital of Pakistain, now merely its most important port and financial center. It is among the largest cities in the world, with a population of 18 million, most of whom hate each other and many of whom are armed and dangerous...


last month has truly shaken the nation's conscience over the detestable practice of staged encounters, one of the central characters in this sordid saga ‐

runaway

police officer Rao Anwar ‐ has yet to be captured. Mr Anwar was last seen at Islamabad airport trying to flee the country on a Dubai-bound flight on Jan 23 before he was stopped by immigration officials.

Since then, there has been no trace of the absconding officer, despite the fact that the Supreme Court has given a deadline for his arrest and called upon the intelligence agencies and FIA to help the Sindh police nab him.

On Tuesday, a Sindh police team arrived in the capital to quiz officials and workers at Islamabad airport about the now suspended police officer's last-known whereabouts. This is the second police team to come to the federal capital from Karachi to look into the case.

It is highly bizarre that in this day and age such a high-profile suspect remains on the run.

Serious questions need to be asked about how Rao Anwar managed to slip away from the airport after he was denied boarding, and where he has been since. It is hard to fathom how the suspect can remain 'incognito' in the federal capital area ‐ if that is where he remains ‐ as this is supposed to be one of the most secure areas in the country.

The security forces need to double their efforts to trace him; this is important in order to investigate the case and punish those involved in wrongfully killing Naqeebullah. Bringing the perpetrators to justice will also send a strong message to rogue cops involved in staged encounters. Members of the Mehsud tribal jirga reiterated their demand for the arrest of Rao Anwar in their meeting with the prime minister on Tuesday.


Posted by: Fred || 02/09/2018 00:00 || Comments || Link || E-Mail|| [189 views] Top|| File under: Govt of Pakistan
Iraq
Leaders of the "Revolutionary Guard" .. And the illusion of military power!
[Kitabat.com autotranslated]

Just a fair autotranslate by Google but interesting.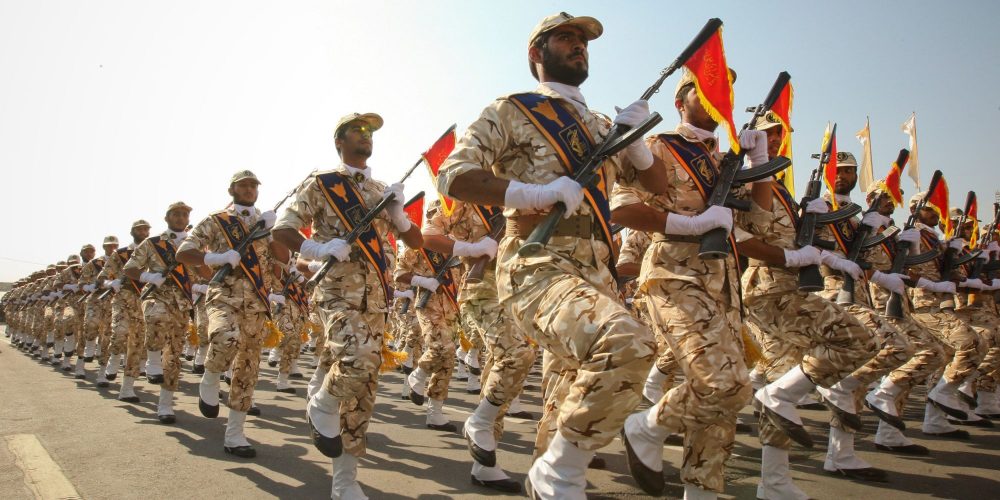 Brigadier General Hossein Salami, deputy commander-in-chief of Iran's Revolutionary Guards, said in an interview with the television program "Tonight's Headline" on Iran's Khabar: "We have the ability to confront the biggest enemy, the United States, We are well aware that we have no ally, and we only have to rely on the hidden capabilities of the Iranian nation. "

Dialogue axes

According to military expert Hussein Arin, Salami's remarks were based on four main axes: "The progress, capabilities and military capabilities of the Revolutionary Guard, and to inform the entire Revolutionary Guards of the strengths and weaknesses of the US military system, including the various basket of defensive capabilities, Of the Revolutionary Guards to launch shock strikes against the United States at any time and everywhere, and finally the expansion of Iranian strategic security and the calculation of the Syrian and Iraqi armies as a strategic and defensive depth of the Iranian Republic.

Salami's claims, on the occasion of 10 Fajr (the 10 days after Khomeini's return to Iran and preceded the victory of the Iranian revolution), are linked to the US military's strategic military department in the Middle East, which is a source of concern for the Iranian Republic. According to the new US strategy, it will double its military presence with "Syrian Kurdistan" and make the option of confrontation against "immediate Iranian threats to the Middle East" as part of what Donald Trump, the foreign secretary of Donald Trump's government.

Wrong rating ..

"This is not the first time my salami has made such a claim," adds Hussein Areen, according to the Persian-language news website Radio Al Ghad. He warned the US administration in 2015: "The Iranian Republic is preparing for real open wars with its victory over the Americans. In comparison to the recent and recent allegations made by Brigadier General Hussein Salami, Deputy Commander-in-Chief of the IRGC, he asserts that he, like other leaders, is exaggerating the capabilities of the Revolutionary Guard (due to the lack of necessary military science) Has a naïve and misguided view of American armament and military capabilities, and this misdirection of leaders and units and the implantation of false self-confidence could have catastrophic consequences. "

However, the IRGC leaders are still beating the old drums, like former Revolutionary Guards commander Muhsin Rezaei, who said earlier: "With our experience of war, we can manage the situation for up to 200 years in the future. The war has given us 200 years of experience. " Contrary to Salami's claims, which underestimate US military capabilities, it is impossible for the Revolutionary Guard and the Iranian armed forces to achieve a military victory over the GCC countries, let alone the United States. The illusion of power and hollow statements made by Hussein Salami, Ali Fadavi and other current and former Revolutionary Guard leaders is based primarily on false assessments, falsehoods and false self-confidence, and has caused disastrous consequences for Iran and the Iranian people.
Posted by: 3dc || 02/09/2018 00:00 || Comments || Link || E-Mail|| [352 views] Top|| File under:
American Iraq decides to leave
First Google Translate did a poor job on this so read it as a bot's attempt

[AllIraqNews] The official in the Ministry of Defense states that the US forces will start withdrawing its troops gradually, and some will remain for the training of the Iraqi army, although the Deputy Commander-in-Chief of the Iranian Revolutionary Guards Brigadier General Hussein Salami openly declare, at the same time, that The Syrian and Iraqi armies constitute the strategic depth of Iran, which the Trump administration says is terrorist and must be deterred and punished. And another US official softens his colleague's statement to reassure the Iraqis, saying that US forces will not withdraw immediately. "The US forces deployed in Iraq have embarked on a plan to reduce their presence in the country," he said.

"The reduction in coordination with the Iraqi government is the result of the end of military operations against a sympathetic organization, so there is no longer any justification for the level of US troops to remain the same," said the Dawa government spokesman. In the two cases, if the survival of some of the US forces in Iraq, or the departure of all of them, embarrass the American Iraq Iraqi friends who have been insisting, since the victory of the presidency, that the new administration has committed itself, hard and determined, and decided to address Iran in Iraq, Special relations with the short circle surrounding US President Donald Trump. The war scenario that America will engage with Iran in Iraq, starting with the dispersion of the popular crowd and the various other Iranian militias, controlling the Iraqi border with the neighboring countries, especially with Iran, and cutting off the bridge established by the Iranian regime between Tehran and the coasts. The Red Sea and the Red Sea.

They seem to live in the shadows of the past ages, and fancy that the US president is capable of doing what he wants, whenever he wants, wherever he wants. Who lives in the United States knows, more than he does not live, that the ruler of America is neither the president nor the Congress nor any minister or ambassador, despite their importance, but governed by the dollar alone and no partner. The huge US companies that annually produce hundreds of billions of dollars in income tax and offer them to the federal government to fund their activities inside and outside the United States have goals, interests and plans that may not be in line with President Trump's fantasies and aspirations if it is true that he has goals that are different from those of those companies.
Posted by: 3dc || 02/09/2018 00:00 || Comments || Link || E-Mail|| [216 views] Top|| File under:
Who's in the News
31
[untagged]
5
Govt of Pakistan
4
Sublime Porte
4
Islamic State
3
Commies
2
al-Shabaab (AQ)
2
Govt of Iran Proxies
2
Houthis
2
Govt of Syria
2
Moslem Colonists
1
al-Qaeda
1
al-Nusra
1
Narcos
1
Govt of Iraq
1
Govt of Pakistain Proxies
1
Govt of Saudi Arabia
1
Palestinian Authority
1
Hamas
1
Arab Spring
Bookmark
E-Mail Me
The Classics
The O Club
Rantburg Store
The Bloids
The Never-ending Story
Thugburg
RSS Links
Gulf War I
The Way We Were
Bio
Merry-Go-Blog
Hair Through the Ages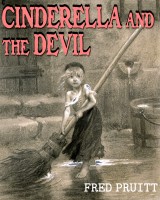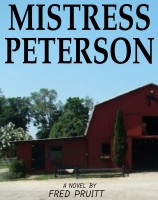 On Sale now!


A multi-volume chronology and reference guide set detailing three years of the Mexican Drug War between 2010 and 2012.

Rantburg.com and borderlandbeat.com correspondent and author Chris Covert presents his first non-fiction work detailing the drug and gang related violence in Mexico.

Chris gives us Mexican press dispatches of drug and gang war violence over three years, presented in a multi volume set intended to chronicle the death, violence and mayhem which has dominated Mexico for six years.
Click here for more information


Meet the Mods
In no particular order...


Steve White
Seafarious
Pappy
lotp
Scooter McGruder
john frum
tu3031
badanov
sherry
ryuge
GolfBravoUSMC
Bright Pebbles
trailing wife
Gloria
Fred
Besoeker
Glenmore
Frank G
3dc
Skidmark
Alaska Paul



Better than the average link...



Rantburg was assembled from recycled algorithms in the United States of America. No trees were destroyed in the production of this weblog. We did hurt some, though. Sorry.
54.145.45.143