Afghanistan
2 killed, 73 Wounded in Taliban Attack near Bagram Base
[ToloNews] UPDATED: Coalition forces ended the Bagram clash with Arclight airstrike

...KABOOM!...
s, said a Resolute Support

front man

. The Taliban
...Arabic for students...
has

grabbed credit

for the attack.

At least two civilians have been killed and 73 people have been

maimed

--mostly civilians--in

a kaboom

in the Bagram district of northern Parwan province close to Bagram airbase on Wednesday morning. A

shootout

involving seven

Lions of Islam

followed the blasts but was ended this evening by airstrikes.

Earlier on Wednesday MoI

front man

Nusrat Rahimi said that three

Lions of Islam

had been killed, one had been arrested, and three were still active.

A Resolute Support

front man

on Wednesday evening that the remaining Taliban fighters were killed in a series of airstrikes.

Residents said earlier that a "big explosion" happened in the area and it also damaged nearby houses.

"The explosion was very heavy and surprised the people as it was very early," said Qudousi. He added that "the attackers were hidden in a non-active hospital building and clashed with security forces."

"The target was Bagram airbase," he added.

Resolute Support in a statement said that "Enemy forces conducted an attack on Bagram airfield this morning, targeting a medical facility being constructed to help the Afghan people who live near the base."

The Taliban has

grabbed credit

for the attack.
A motor bomb explosion and long-running gunfires near U.S military base in Bagram district of Parwan province on Wednesday morning, killed 2 civilians and injured 73 most of whom were civilians, MOI spokesperson confirmed.

The powerful explosion has totally destroyed a large clinic which was built by the Korean Development funds and was in active since 2016.

According to Nasrat Rahimi, spokesperson for the Ministry of Interior Affairs, 7 militants entered in to the clinic building after the explosion.

Taliban have taken the responsibility of the attack and have claimed that their militants have succeeded to enter in to the U.S military base in Bagram.

A Resolute Support Spokesperson told Khaama Press that the Taliban fighters who remained after an unsuccessful attempt to breach Bagram airfield were killed in a series of airstrikes this evening.

The fighters barricaded themselves inside the medical facility building they attacked early Wednesday morning, RS spokesperson said.
Posted by: trailing wife || 12/12/2019 00:00 || Comments || Link || E-Mail|| [33 views] Top|| File under: Taliban
Africa Horn
Somali security forces kill 5 Al Shabaab fighters to end hotel siege
[DAWN] Somali security forces

rubbed out

five al-Shaboobs, who had killed three civilians and two soldiers during an attack on a hotel near the presidential residence in Mogadishu on Tuesday night, police said early on Wednesday.

Al-Shabaab

...... the personification of Somali state failure...
, an Al Qaeda linked

Death Eater

group, frequently launches bombing and gun raids in Mogadishu in a bid to topple Somalia's UN-backed government. The group confirmed last night it had attacked the Syl hotel, a popular gathering place for officials and

politician

s.

The latest attack started at around 7pm on Tuesday and ended at about 1am on Wednesday, when all five attackers had been killed, deputy police commissioner General Zakia Hussen said in a statement on Twitter.

"The security forces ended the operation. Five people including three civilians and two soldiers died in the attack," Hussen said.

"Eleven others were slightly injured, including nine civilians and two soldiers," she added.


Posted by: Fred || 12/12/2019 00:00 || Comments || Link || E-Mail|| [33 views] Top|| File under: al-Shabaab (AQ)
Africa Subsaharan
Niger military camp attack leaves 'at least 60 dead' : Security source
[AlAhram] At least 60 people were killed in a

holy warrior

attack on a Niger military camp in the western Tillaberi region near the Mali border, a security source said on Wednesday.

"The

faceless myrmidons

bombarded the camp with shells and mortars. The explosions from ammunition and fuel were the cause of the heavy toll," the source said.

The source did not say which group was responsible for the attack on Tuesday. But Niger forces are fighting against Boko Haram

... not to be confused with Procol Harum, Harum Scarum, possibly to be confused with Helter Skelter. The Nigerian version of al-Qaeda and the Taliban rolled together and flavored with a smigeon of distinctly Subsaharan ignorance and brutality...


turbans

in the southeast and jihadists allied with the Islamic State

...formerly ISIS or ISIL, depending on your preference. Before that they were al-Qaeda in Iraq, as shaped by Abu Musab Zarqawi. They're really very devout, committing every atrocity they can find in the Koran and inventing a few more. They fling Allah around with every other sentence, but to hear western pols talk they're not really Moslems....
group in the west near Mali.
Islamist militants killed 71 soldiers in an attack on a remote military camp in Niger near the border with Mali, an army spokesman said on Wednesday, in the deadliest raid against the Nigerien military in living memory.

Jihadists with links to Islamic State and al Qaeda have mounted increasingly lethal attacks across West Africa's Sahel region this year despite the commitment of thousands of regional and foreign troops to counter them.

The violence has hit Mali and Burkina Faso the hardest, rendering large swathes of those countries ungovernable, but it has also spilled into Niger, which shares long and porous borders with its two neighbors.

Several hundred militants attacked a base in the western Niger town of Inates over a period of three hours on Tuesday evening, army spokesman Colonel Boubacar Hassan said on state television. It was in the same area where Islamic State's West African branch killed nearly 50 Nigerien soldiers in two attacks in May and July.

"The combat (was) of a rare violence, combining artillery shells and the use of kamikaze vehicles by the enemy," he said.

He added that another 12 soldiers were wounded and an unspecified number of others were missing, while a "significant number" of militants were also killed. Two security sources, speaking on condition of anonymity, said that 30 soldiers were still missing.

President Mahamadou Issoufou arrived in Niger on Wednesday evening after cutting short a visit to Egypt, his office said in a tweet.

The attack comes at the end of a year of intense violence in Inates, a cattle herding community near the banks of the Niger River 200 km (130 miles) north of the capital Niamey. Apart from raids on the army, jihadists looking to assert control have targeted civilians too, killing two village chiefs this year, according to two local sources.

Since July, hundreds of people have fled the area for the capital Niamey or other nearby towns, the sources said, leaving their cattle and houses untended and unguarded.

TENSIONS WITH FRANCE
Security has deteriorated this year across the Sahel, a semi-arid strip of land beneath the Sahara, amid jihadist attacks and deadly ethnic reprisals between rival farming and herding communities.

The region has been in crisis since 2012, when ethnic Tuareg rebels and loosely-aligned jihadists seized the northern two-thirds of Mali, forcing France to intervene the following year to beat them back.

But the jihadists have since regrouped and expanded their range of influence.

The rising body count this year has inflamed popular anger against regional governments and former colonial master France, which has 4,500 troops deployed across the Sahel.

French President Emmanuel Macron, frustrated by mounting anti-French sentiment, has invited five West African leaders to a meeting next week. There he plans to ask them to clarify whether they want French troops to remain in their countries.

"We have no interest in this region other than for our own security," French Foreign Minister Jean-Yves Le Drian said in an interview with Le Monde on Wednesday.

"If this doesn't get resolved through accords and a clarification of commitments, we will have to ask ourselves questions and rethink our military positioning," he said. But he added that a withdrawal of French troops from the region was not on the table.

Posted by: trailing wife || 12/12/2019 00:04 || Comments || Link || E-Mail|| [58 views] Top|| File under: Islamic State
Three Nigerian security staff executed in Islamist video
[IsraelTimes] Jihadists in northeast Nigeria


... a particularly crimson stretch of Islam's bloody border...


release a video showing the execution of two soldiers and a policeman.

The video, posted online late Monday by the Islamic State

...formerly ISIS or ISIL, depending on your preference. Before that they were al-Qaeda in Iraq, as shaped by Abu Musab Zarqawi. They're really very devout, committing every atrocity they can find in the Koran and inventing a few more. They fling Allah around with every other sentence, but to hear western pols talk they're not really Moslems....
group (IS) propaganda agency Amaq, is made by a branch of Boko Haram

... not to be confused with Procol Harum, Harum Scarum, possibly to be confused with Helter Skelter. The Nigerian version of al-Qaeda and the Taliban rolled together and flavored with a smigeon of distinctly Subsaharan ignorance and brutality...
that has sworn allegiance to IS known as the Islamic State Group in West Africa (ISWAP).

It shows three men in plain clothes kneeling in a field, introducing themselves as members of the Nigerian security forces before masked men in fatigues open fire on them shouting "Allahu Akbar" (God is greatest).

"We tell the Nigerian army that we will never spare those fighting against the people who follow Allah's religion," one of the executioners says in Hausa, a language widely spoken in the north of the country.

"We will attack your bases and confront you on your routes," the

krazed killer

adds, shortly before the execution.
Posted by: trailing wife || 12/12/2019 00:00 || Comments || Link || E-Mail|| [35 views] Top|| File under: Boko Haram (ISIS)
Caucasus/Russia/Central Asia
11 jailed over 2017 Saint Petersburg metro bombing
[IsraelTimes] A Russian court on Tuesday sentences 11 people to terms including life in prison after finding them guilty of a deadly

kaboom

on the Saint Petersburg metro in 2017.

Abror Azimov, a 29-year-old from Kyrgyzstan, is sentenced by a military court in Russia's second biggest city to life in prison for organizing and participating in a terrorist group.

Ten other people who are also from Central Asia are sentenced to between 19 and 28 years in prison.

All have denied the charges, and said they were tortured.

Shokhista Karimova, 48, pounds the glass of the courtroom cage and cries "let me go" after she is handed a 20-year term.

The

kaboom

in April 2017 killed 15 people in the Saint Petersburg metro and

maimed

dozens more.

The alleged perpetrator, Akbarjon Djalilov, a 22-year-old from Kyrgyzstan, died in the attack.
Before detonating himself, the suicide bomber also planted a second bomb in the metro which he planned to detonate remotely, but which malfunctioned and did not go off, the Investigative Committee, which handles major crimes, said on Tuesday.

In a statement, the Investigative Committee described the men as radical Islamists acting as part of a group founded in Syria in 2013 by a native of Kyrgyzstan named Sirozhidin Mukhtarov.

International warrants have been issued for Mukhtarov's arrest and for that of another group leader, Bobirzhon Makhbubov, the Investigative Committee said.

Russia has experienced bomb attacks carried out by Islamist rebels from Russia's North Caucasus region in the past, although Moscow has largely crushed that insurgency.

Posted by: trailing wife || 12/12/2019 00:00 || Comments || Link || E-Mail|| [39 views] Top|| File under:
Europe
Denmark arrest 20 jihadists across the country
[Berlingske.dk] Police have taken a total of 20 actions around the country, police said at a press conference on Wednesday at 5pm. A total of 20 people have been arrested and charged.

Police have today taken several actions in several places in the country.

That's because police suspect a terrorist attack with a "militant, Islamist motive" has been under preparation.

Six police districts are involved in the actions. Police have called on 20 addresses in total and 20 people have been arrested and charged in the case.

The persons - or at least some of them - are charged with section 114 (1) of the Criminal Code. 1, which is one of the terrorist regulations.

"It is important to emphasize that we have got hold of all those we have been seeking. So there are none of those we have had in the binoculars that are on the loose. And we are now in control of this situation, 'said Chief Police Inspector of Copenhagen Police Jørgen Bergen Skov at a press conference at 17.

On the map below you can see where the police have conducted searches or another type of action.

You can read more here.

DETAINEES ARE CHARGED WITH TERRORISM CLAUSE
About 20 people were arrested Wednesday for obtaining remedies to manufacture explosives and attempts to obtain firearms.

Several of those arrested will, according to the police and the Police Intelligence Service (PET), be manufactured and charged with the so-called terror clause.

The Terrorism Clause, section 114 of the Criminal Code, states that acts such as killings, attempted murder, violence, serious arrests and detention should be counted as terrorism, among other things if the intention is to seriously intimidate a population.

You can also be punished if you "unlawfully force Danish or foreign public authorities or an international organization to take or fail to take any action or to destabilize or destroy the basic, political, constitutional, economic or societal structures of a country or international organization" .

The penalty is up to lifetime.

In addition, section 114b may also be charged with terrorism if you directly or indirectly provide financial support to a person, group or association who commits or intends to commit acts covered by the terrorist clause.

It can be punishable by imprisonment for ten years.

It is not known what the individual detainees will be charged with. Just that "several of them" will be charged for section 114 (1). First


From the more here link alluded to above:

Copenhagen Police: Major action is about preparing terrorist attacks "with militant, Islamist motive"

[Berlingske.dk] A major police operation in several of the country's police districts is about preparing for a terrorist attack with a "militant, Islamist motive", the Copenhagen Police said.

A major police action in several of the country's police districts is about preparing for a terrorist attack with a "militant, Islamist motive", it is now from the Copenhagen Police.

A terrorist attack with a "militant, Islamist motive" has been under preparation, according to police.

That's the reason for a major police action in several locations in the country on Wednesday afternoon.

This is stated by the Copenhagen Police in a brief press release:

"The reason for the action is the suspicion of preparing for terrorist attacks with a militant, Islamist motive."

At a press conference at 17, the Copenhagen Police and the Police Intelligence Service (PET) are expected to tell in more detail.

Earlier in the afternoon, the report from the Copenhagen Police, in collaboration with several other police circles - North Jutland Police, Central and West Jutland Police, Funen Police, Mid- and West Zealand Police and Vestegnens Police - was under investigation and arrests in several places in the country.

According to Ekstra Bladet, among other things, a number of college residences on Stormgade in Aalborg and, according to Nordjyske, an address on Ravnkildevej in Aalborg East have been searched.

B.T. writes that two men of Middle Eastern appearance wearing white DNA suits in Aalborg were carried away by combat officers.

According to B.T. addresses in Herlev have also been searched. In addition, an apartment in Husum northwest of Copenhagen has been searched.

The same applies to an address at Rydevænget in Aarhus V.

The latest assessment of the terror threat against Denmark from the Police Intelligence Service, PET, was published in January 2018. Here, PET's Center for Terror Analysis, CTA, describes the threat of militant Islamism like this:

»The CTA considers that the terrorist threat to Denmark comes mainly from people with sympathy for militant Islamism. These are motivated by a perception that Islam is under attack from the West and that Denmark is a legitimate target as a result of Denmark's active foreign and security policy, including participation in the international coalition against IS, and perceived violations of Islam, such as the drawing case. «

The analysis continued:

"The CTA considers that the terrorist threat is primarily based on individuals or small groups living in Denmark or in a neighboring country. Simple means and short planning attacks are the most likely form of attack. However, there is still a threat to Denmark from complex attacks directed by militant Islamist groups abroad, albeit reduced. "
Posted by: si vis pacem || 12/12/2019 00:00 || Comments || Link || E-Mail|| [53 views] Top|| File under: Moslem Colonists
Home Front: WoT
What Really Happened at NAS Pensacola, and Why
Excerpt:


[DB] What is it like training an international student?

Each nation is different, and it was interesting to see some stereotypes play out and interact with different cultures. The Swedish and Norwegians were your typical vikings. The Germans were often humorless, focused, and smart. The Singaporeans were incredibly disciplined, and this group of students policed itself in an impressive manner. Any Sing who did poorly on a flight or test would have the other students ensure they did well the next time around. I'd gladly fight alongside any of these guys any day of the week. I stay in touch with several of my students as their careers advance.

The Saudi students have an entirely different reputation and structure to their training. While all of the other nations employ a form of meritocracy to be in the flight program, the Saudi students are typically the child of a Saudi sheik, politician, or member of a rich/important Saudi family. They all drive luxury vehicles, and flaunt their wealth to the other students and instructors. It isn't unusual to see a Saudi student wearing designer shoes that cost thousands of dollars in their uniforms instead of their issued shoes or boots.

The Saudis do not stand any of the squadron watches (Like assistant OOD, where the flight schedule is executed), while other nations participate fully in squadron functions. The Saudis also have a cadre of senior officers in Pensacola, ostensibly to monitor and aid the progress of the students. They employ a number of former/retired (US) Navy pilots to serve as tutors to the Saudis, and also to provide instruction on how to properly interact with their US instructors and inside of American society. The retired officers also act as a liaison to the American command structure.

Our instructors are told that we can only instruct the Saudis in flying. Issues regarding disciple, respect, or military bearing, etc all have to be referred to the liaisons. Those issues are rampant among the Saudi contingent, and are well known among the chain of command. While there are certainly some Saudi students who have been respectful and disciplined, the norm is an aloof, arrogant child who seeming feels superior to his instructor.

American and non-Saudi international students are expected to show up to the pre-flight briefs ready to explain all of the concepts required in the flight to the instructor (proof they study and paid attention in class). Saudi students often show to briefs unprepared to meet that standard, and expect the material to be presented to them anew. The norm for the Saudis is to pass the student regardless of performance, unless they are simply a danger to themselves, then they get referred back through the liaisons.
Posted by: Besoeker || 12/12/2019 01:07 || Comments || Link || E-Mail|| [203 views] Top|| File under:
Man sentenced to 6 years for plotting foiled terror attack
[WASHINGTONTIMES] An Ohio man accused of plotting with his girlfriend to obtain guns and explosives for a foiled domestic terror attack at a bar was sentenced Tuesday to six years in prison.

Vincent Armstrong, 24, of Toledo, pleaded guilty in August to a charge related to conspiring to transport or receive an explosive with intent to harm. He will remain on probation for three years after his release, The Toledo Blade reported.

Assistant U.S. Attorney Michael Freeman said Armstrong's girlfriend Elizabeth Lecron was the

criminal mastermind

behind the planned attack and that she introduced him to online communities interested in mass murders.

Prosecutors said the pair had talked extensively about taking part in violent attacks on public places, visited the site of the Columbine High School massacre and had bomb-making materials and weapons.

Armstrong said his roommate convinced him to not go through with the assault.

"When I recall being confronted by my roommate, I felt like it was a second chance at life," Armstrong said. "My life is far from over. I will become a better version of myself with the help of my family and friends."

Armstrong's defense attorney, Adam Nightingale, said Armstrong's roommate persuaded him to end his involvement with Lecron about six months before he was arrested in December 2018.

Lecron was sentenced to 15 years in prison in November after she pleaded guilty to conspiracy to provide and conceal material support and resources to

faceless myrmidons

and to transporting explosives in interstate commerce.

Posted by: Fred || 12/12/2019 00:00 || Comments || Link || E-Mail|| [36 views] Top|| File under:
India-Pakistan
ATC indicts JuD chief Hafiz Saeed in terror financing case
[DAWN] An anti-terrorism court in Lahore on Wednesday indicted Hafiz Saeed

...founder of Lashkar-e-Taiba and its false-mustache offshoot Jamaat-ud-Dawa. The United Nations declared the JuD a terrorist organization in 2008 and Hafiz Saeed a terrorist as its leader. Hafiz, JuD and LeT are wholly-owned subsidiaries of the Pak intel apparatus, so that amounted to squat. He is periodically placed under house arrest so it looks like the govt is doing something. Once the heat is off they let him go....
, the chief of the proscribed Jamaat-ud-Dawa


...the front organization of Lashkar-e-Taiba...


(JuD), and four other JuD leaders who were booked in July for offences pertaining to terror financing.
Continued on Page 49
Posted by: Fred || 12/12/2019 00:00 || Comments || Link || E-Mail|| [48 views] Top|| File under: Lashkar e-Taiba
Syria-Lebanon-Iran
AMAL, Hizbullah Supporters Try to Storm Riad al-Solh, Repelled by Tear Gas
[AnNahar] Tension rose in central Beirut when a group of young men tried to attack the epicenter of the anti-government protests, prompting security forces to fire tear gas.

Dozens of men threw stones and Molotov cocktails at anti-riot police who deployed to stop the advancing assailants.

Police pushed them back firing rounds of tear-gas. The group of mainly young men who came from the impoverished Khandaq al-Ghamiq area were chanting "Shia, Shia!" as they approached the area of anti-government protesters.

It is not the first time supporters of the two main Shiite groups in

Leb

,
Hizbullah
...Party of God, a Leb militia inspired, founded, funded and directed by Iran. Hizbullah refers to itself as The Resistance and purports to defend Leb against Israel, with whom it has started and lost one disastrous war to date, though it did claim victory...
and AMAL Movement, attacked the protesters' site.
Posted by: trailing wife || 12/12/2019 00:00 || Comments || Link || E-Mail|| [34 views] Top|| File under: Hezbollah
Syrian IDPs targeted by the Turkish border guards in Idlib
[NPASYRIA] Although The Sick Man of Europe Turkey


...the only place on the face of the earth that misses the Ottoman Empire...


is one of the guarantor states of the de-escalation agreement in northwestern Syria, it is stepping up its offensive toward the internally displaced people and the civilians who fled the war in Idlib, towards the Syrian-Ottoman Turkish borders. Where the displaced people who try to cross the borders to enter Ottoman Turkish territories illegally, are attacked with live gun-shots by the Ottoman Turkish border guards, killing and wounding dozens of Syrian civilians, including

women and kiddies

.

ASSAULT AND LARGE SUMS OF MONEY
Furthermore, the intensively deployed Ottoman Turkish guards on the Syrian-Ottoman Turkish borders, deliberately target the camps nearby the borders with light and medium weapons, especially after control over large areas of Syrian agricultural lands near the towns of Aqrabat and Kafr Lusin, in the northern countryside of Idlib.

Ahmad al-Yaseen, a young man from northern Hama, told North-Press that he tried several times to cross into the Ottoman Turkish territories to work there and secure a living for his family, after he was displaced from Hama countryside and lost his land, which was his only source of livelihood. He added that every time he tried to enter Turkey, he was arrested by the border guards, who were severely beating him. "One of my relatives was severely beaten and his bones were broken after being hit by an iron bar with no mercy," Ahmad said.

Regarding the sums of money they pay, al-Yaseen explained: "We pay the smuggler $500 in addition to another $50 in favor of the so-called border sector of Hayat Tahrir al-Sham, formerly al-Nusra, before that it was called something else

...al-Qaeda's Syrian affiliate, from which sprang the Islamic State...
," stressing that it is impossible for anyone to enter without paying this tax to the HTS

bad boy

s, who deploy offices for them In Urim al-Joz, Harem, and other bordering areas where smuggling takes place. While one of the workers in smuggling into Turkey (Kh. al-Hajji), from the town of Harem, told North-Press that during his smuggling work, he was subjected dozens of times to firing shots by the Ottoman Turkish border guards, the matter that often causes the death and injury of several people accompanying him.

"Last time when I was trying to get a group of 35 people including children and women into the Ottoman Turkish side, we were subjected to direct gun-shots, which resulted in the injury of several civilians, including a woman, where the Ottoman Turkish border guards managed to arrest most of them, and beat them horrendously," he added.

EXPLOITATION OF THE DISPLACED PEOPLE BY THE HTS
According to al-Hajji, Hayat Tahrir al-Sham (HTS) imposes taxes on each smuggler, as its offices operating in the border zone force civilians to get a paper specifying the name of the person, and the amount of money paid for the smuggler on the pretext of protecting them and not being used by those smugglers.

Posted by: Fred || 12/12/2019 00:00 || Comments || Link || E-Mail|| [34 views] Top|| File under: Sublime Porte
Who's in the News
51
[untagged]
8
Sublime Porte
2
Govt of Pakistan
2
Hezbollah
2
Commies
1
Taliban
1
Govt of Iran
1
al-Shabaab (AQ)
1
Boko Haram (ISIS)
1
Lashkar e-Taiba
1
Arakan Rohingya Salvation Army
1
Islamic State
1
Moslem Colonists
Bookmark
E-Mail Me
The Classics
The O Club
Rantburg Store
The Bloids
The Never-ending Story
Thugburg
Gulf War I
The Way We Were
Bio
Merry-Go-Blog
Hair Through the Ages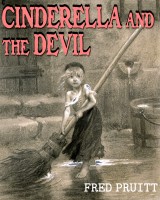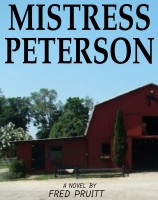 On Sale now!


A multi-volume chronology and reference guide set detailing three years of the Mexican Drug War between 2010 and 2012.

Rantburg.com and borderlandbeat.com correspondent and author Chris Covert presents his first non-fiction work detailing the drug and gang related violence in Mexico.

Chris gives us Mexican press dispatches of drug and gang war violence over three years, presented in a multi volume set intended to chronicle the death, violence and mayhem which has dominated Mexico for six years.
Click here for more information


Meet the Mods
In no particular order...


Steve White
Seafarious
Pappy
lotp
Scooter McGruder
john frum
tu3031
badanov
sherry
ryuge
GolfBravoUSMC
Bright Pebbles
trailing wife
Gloria
Fred
Besoeker
Glenmore
Frank G
3dc
Skidmark
Alaska Paul



Better than the average link...



Rantburg was assembled from recycled algorithms in the United States of America. No trees were destroyed in the production of this weblog. We did hurt some, though. Sorry.
3.226.243.226