Afghanistan
Attack on Kabul Security Compound Kills Two, Injures Another
[KhaamaPress]

Afghanistan Freedom Front

(AFF)

bad boy

group on Thursday night claimed to have attacked Kabul Security Command using a hand grenade, killing two security forces and injuring a third one.

Reportedly, the attack took place around 6:00 mp, but official sources have not yet confirmed the incident and the casualties left from Thursday night's attack.

The incident took place a day after Ahmad Massoud, the leader of the Afghanistan National

Resistance®

Front (

NRF

) claimed to have carried out an operation on the educational center and outpost of the Taliban


...mindless ferocity in a turban...


special unit in the Pul-e-Charkhi area of Kabul city.

On Wednesday, NRF announced the beginning of the group's "guerrilla attacks", which was welcomed by Afghanistan Freedom Front, and called for cooperation to carry out joint attacks against the Taliban security forces.

The Taliban have not yet reacted to NRF's spring attacks, however, Qari Fasihuddin Fitrat, Taliban's Chief of Staff in an interview with Afghan state TV said there will be no armed resistance by the former military and exiled Afghan leaders against the Taliban.

Taliban Chief of Staff described the exiled Afghan leaders' claims as "boastful" and threatened them with military repression.

Since the return of the Taliban to power, security remains a major challenge for the ruling regime. It is reported that the Islamic State
...formerly ISIS or ISIL, depending on your preference. Before that they were al-Qaeda in Iraq, as shaped by Abu Musab Zarqawi. They're really very devout, committing every atrocity they can find in the Koran and inventing a few more. They fling Allah around with every other sentence, but to hear western pols talk they're not really Moslems...
Khorasan (IS-K)

murderous Moslems

have intensified their attacks in Kabul, Mazar-e-Sharif, and other parts of Afghanistan.

IS-K

holy warriors

have been behind a series of brutal terrorist attacks over the past couple of months including the attack on the Russian Embassy, the Pak Diplomatic Mission, a Chinese-run Hotel and educational institutions in the heart of Kabul, which resulted in the death and injury of scores of innocent civilians.
Posted by: trailing wife || 04/01/2023 00:00 || Comments || Link || E-Mail|| [22 views] Top|| File under: Taliban/IEA
Women's Radio Station Closed in Badakhshan
[ToloNews] A women's radio station was closed in Badakhshan by authorities at the Ministries of Information and Culture and Vice and Virtue, the officials at the radio station confirmed to TOLOnews.

Moezuddin Ahmadi, head of the provincial department of information and culture, said the radio went off the air until further notice due to broadcasting "songs during Ramadan."

The head of the radio station said that they mistakenly broadcasted an Arabic Na'at (religious poetry in praise of the prophet, Muhammad (

PTUI!

).

"Yesterday, our radio was closed by the department of Information and Culture. Our broadcast has been halted and they gave the reason for it as broadcasting music.Our colleague mistakenly broadcast the music in holy Ramadan," said Najia Sorosh, head of the radio station.

The provincial officials told TOLOnews that they have given many warnings to the radio station before.

"Radio Banwan [Women's Radio] was closed because of broadcasting music, particularly in Ramadan, which is also a violation of publishing policies of the Islamic Emirate. They were informed many times but didn't pay attention, so finally we closed it," said Hekmatullah Mohammadi, head of the provincial department of Information and Culture.

The local journalists in Badakhshan called on the Islamic Emirate to allow the radio station to resume broadcasting.

"Undoubtedly, mistakes happen in the publishing system. It has not been intentional, we call on the government to allow the radio station to resume activities," said Mohib Saeedi, a journalist.

The Sada- Banwan [Women's Voice] radio station started 10 years ago in Faizabad, the capital of Badakhshan.

At least 8 people, the majority of them women, were working at the station.

There are 2 TV channels and 10 radio stations currently active in Badakhshan, according to the Badakhshan Journalists Safety Committee.

Two of the media organizations are being managed by women.

There are 45 women and 73 men working in these private media organizations.
Najla Shirzad, director of the radio station, however, denied broadcasting music and violating the Taliban

...Arabic for students...
's policy.

Ms. Shirzad relates the group's decision of shutting down the radio in response to the programs about girls' education that her radio had aired recently.

Despite many challenges, the women-run radio station continued its operations with female employees at their homes over the past year. Since the Taliban seized power in Afghanistan, the group has impose
Posted by: trailing wife || 04/01/2023 00:00 || Comments || Link || E-Mail|| [23 views] Top|| File under: Taliban/IEA
Daily Evacuation Brief April 1, 2023
[AfghanDigest] LAST 24 HOURS

UNREPORTED INCIDENT IN A GIRLS' SCHOOL, JAWZJAN PROVINCE ON WEDNESDAY KILLS 2 STUDENTS, INJURES OTHERS – 2 female students (aged 10 and 12) were said to have been killed and 6-10 others were reputedly injured in an explosion inside an elementary school in the Qosh Tepa District. Taliban officials have now confirmed the incident and claim the blast was caused by the students who were accused of playing with a hand grenade when it went off. Some locals are dubious of the official explanation and blame zealots among the Taliban who are attempting to close down all schooling for females. There does not seem to be any evidence to support the latter claim and many lives have been lost due to children playing with unexploded munitions. TAD had received an initial report of a hand-grenade attack in the Province on Thursday but was unable to verify any details and failed to report on the matter.


TALIBAN SPOKESMAN REJECTS REPORTS OF ATTACK ON POLICE HEADQUARTERS YESTERDAY – Khalid Zadran, a spokesman for the Taliban in Kabul, told reporters with Hamasa Media that the reported drive-by grenade attack on the Police Headquarters in Kabul did not happen. The Afghanistan Liberation Front is said to be preparing video evidence of the attack but has not yet shared it on its social media sites.


TALIBAN REPRESENTATIVE IN TEHRAN SHOUTED DOWN BY AFGHANS IN TEHRAN FRIDAY – Video taken of a gathering for prayers in the Hemat Abad area of Tehran shows a man, ostensibly a representative of the Taliban, attempting to lead Friday prayers. The crowd erupted into chants of 'Death to the Taliban' and 'Death to the Emirate'. Ultimately, the man and his retinue were forced to leave the area as the crowd became threatening. While the particulars regarding the purported incident are not available, the metadata contained in the videos validate the date/time/location and they do correspond to the accounts.


SOME QUESTIONING WHETHER THE RESISTANCE HAS COLLAPSED IN AFGHANISTAN – Several Afghanistan analysts and observer organizations are now openly writing off the Resistance in Afghanistan. The recent speculation over Tajikistan's possible tentative engagement with the Taliban has led many to claim they are now losing their base of support and their days are numbered. Our analysis indicates these predictions are presumptive and are based on a lack of information and a David vs Goliath force ratio that seemingly favors the Taliban. The truth is, nobody knows how many Resistance groups have organized in Afghanistan. Nor do they know how many fighters each command. Based on the operational tempo of the four largest groups, they clearly have footprints in multiple Provinces and have successfully carried out verified operations on many fronts. The Taliban claim to have approximately 100,000 fighters in the ranks and plans to recruit another 200,000 by the end of 2023. While those numbers seem overwhelming, many are now posted to routine security duties which is not something they have demonstrated a proclivity/appetite for. The Taliban also suffers from a rumored schism and loyalties are somewhat divided between Kandahar and Kabul. While it is not clear if the disparate Resistance forces are coordinating closely, it seems likely they will be forced to coalesce at some point and this could present a much more serious challenge to the Taliban. Tajikistan's supposed tacit acceptance of the Taliban is based more on speculation than substance and even if they accept some diplomatic presence, it does not seem likely it would negate the anti-Taliban sentiment in Dushanbe (or Moscow for that matter). Ultimately, our analysis suggests it is far too early to sound the death knell for the Resistance.


NEXT 24 HOURS: No Threats Assessed


Posted by: trailing wife || 04/01/2023 00:00 || Comments || Link || E-Mail|| [24 views] Top|| File under: Taliban/IEA
Arabia
British citizen abducted in occupied Hadhramaut
[HODHODYEMENNEWS.NET] Gunmen kidnapped a British citizen in the districts of Wadi and Hadhramaut desert, which are under the control of forces loyal to the Islah party in eastern Yemen


...an area of the Arabian Peninsula sometimes mistaken for a country. It is populated by more antagonistic tribes and factions than you can keep track of...


Sources reported that

button men

aboard a Hilux vehicle forced a British man at gunpoint to board with them while he was in the market of Tarim district, then took him to an unknown destination.

Sources noted that the kidnapped student is studying in the middle school of the scholar Umar bin Hafeez in the city of Tarim.

Last March, two foreign employees working for Doctors Without Borders were kidnapped in the al-Abr district of Hadhramaut governorate, and they were released 6 months later.


Posted by: Fred || 04/01/2023 00:00 || Comments || Link || E-Mail|| [22 views] Top|| File under: Muslim Brotherhood
Government Corruption
California police union executive director ran fentanyl operation from home: feds
[NYPOST] A

Caliphornia, an impregnable bastion of the Democratic Party,

police union executive director allegedly ran a drug ring from her home and used her office computer and UPS account to order and distribute opioids and other drugs, federal officials charge.

Joanne Marian Segovia,


...yesterday named more simply as Joanne Segovia...

who has worked for the San Jose Police Officers Association since 2003, was charged on Wednesday with attempting to unlawfully import a synthetic opioid called Valeryl fentanyl.

She faces a maximum sentence of 20 years in federal prison if convicted, authorities said.

Police union president Sean Pritchard was shocked by the charges, telling NBC Bay Area, "She's been the grandma of the POA."

"This is not the person we've known, the person who has worked with fallen officers' families, organized fundraisers for officers' kids — just not who we've known over a decade."

According to the 13-page complaint, the 64-year-old allegedly received at least 61 packages at her San Jose home from various countries — including China, Canada and India — between October 2015 and January 2023.

The packages reportedly were marked as food supplements, wedding party favors, makeup, chocolates and other items to disguise the drugs, prosecutors said.


Posted by: Fred || 04/01/2023 00:00 || Comments || Link || E-Mail|| [146 views] Top|| File under: Narcos
India-Pakistan
Two hybrid terrorists held over attack on YouTuber in Shopian: police


J&K Police have arrested two "

hybrid terrorists

"


... hybrid terrorist is an Indianism that means those not officially registered with any jama'at seminary markaz or ISI daftar as fidayeen, but radicalised enough to carry out a terror strike and then slip back into routine life...

allegedly involved in an attack on a YouTuber in Shopian last year.

A police spokesperson in a statement said that the two were 'hybrid terrorists'.

"During the course of investigation of case FIR No. 116/2022 U/S 307 IPC, 7/27 A Act and 16 UAP Act of Police Station Heerpora pertaining to terrorist attack on a YouTuber journalist, a SIT headed by DySP Hqrs Shopian was constituted. During the course of investigation, on the basis of oral, circumstantial and technical evidences, number of suspects were rounded up," the spokesperson said.

The police said that during questioning, two suspects identified as Suhaib Reyaz son of Reyaz Ahmad Mir and Anayat Ullah Iqbal son of Mohmmad Iqbal Wani, both residents of Saidapora Payeen admitted their involvement in the attack.

"It also came to fore that duo were working as hybrid bandidos

bully boyz

of proscribed terror outfit TRF, " the statement said.

On their disclosure, the weapon of offence including a pistol along with its magazine and 05 pistol rounds besides an IED has been recovered by a joint party of Police and 44RR in the orchards of village Saidapora Payeen Shopian. "Further investigation of the case is still going on, " the spokesperson said.
Posted by: trailing wife || 04/01/2023 00:00 || Comments || Link || E-Mail|| [71 views] Top|| File under: Govt of Pakistain Proxies
Soldier martyred during exchange of fire with terrorists in North Waziristan: ISPR
[Dawn] A soldier embraced martyrdom during an exchange of fire with bandidos

Death Eaters

in the Mir Ali area of Khyber-Pakhtunkhwa's North
Wazoo district, the army's media wing said on Friday.

According to a

blurb

from the Inter-Services Public Relations (ISPR), 29-year-old Sepoy Irsha Ullah was martyred during the battle. "Own troops fought bravely and effectively engaged the terrorists' location," the statement said.

The ISPR added that "sanitisation" activity was being carried out to eliminate any bandidos

Death Eaters

found in the area.

"Pakistain's security forces are determined to eliminate the menace of terrorism and such sacrifices of our brave soldiers further strengthen our resolve," it said.

According to Radio Pakistain, the sepoy's funeral prayers were later offered in Karak district.

The report added that senior serving and retired officers, soldiers, relatives and a large number of people attended the funeral where the sepoy was laid to "rest with full military honour".

MILITANT KILLED IN SIBI IBO
Meanwhile,


...back at the shouting match, Bart was wondering if fisticuffs would be appropriate at this point...


a terrorist was killed during an intelligence-based operation (IBO) in the general area of Noshman located in Balochistan


...the Pak province bordering Kandahar and Uruzgun provinces in Afghanistan and Sistan Baluchistan in Iran. Its native Baloch propulation is being displaced by Pashtuns and Punjabis and they aren't happy about it...


's Sibi.

"From March 30, onwards an IBO has been initiated to intercept a group of bandidos

Death Eaters

operating in general area Noshman, south of Sibi," said an ISPR

blurb

. "The bandidos

Death Eaters

were linked with the targeting of civilians in the area besides harassment of coal mine owners."

The ISPR added that multiple ambushes had been laid along different routes in the area frequented by bandidos

Death Eaters

for the past two days based on credible information.

"Resultantly, a party of three bandidos

Death Eaters

was intercepted while moving towards their hideout. On being blocked, they opened fire on the security forces," the ISPR said. "During the ensuing heavy exchange of fire, one terrorist has been killed while two others have been injured."

The ISPR said a cache of arms and ammunition was also recovered.

"Pakistain army, in step with the nation, remains determined to thwart attempts at sabotaging peace, stability, and progress of Balochistan," the statement concluded.
Posted by: trailing wife || 04/01/2023 00:00 || Comments || Link || E-Mail|| [26 views] Top|| File under: Pak Taliban (TTP)
Iraq
Iraqi security forces report 'outstanding results' against ISIS in Diyala
[Shafaq News] On Friday, the Iraqi security forces said that air strikes and law enforcement operations in

Diyala

governorate have achieved "outstanding results not seen in the past five years" against ISIS.

"The intense air strikes during the past three months resulted in the killing of more than 40 ISIS members, including prominent leaders who have been chased for many years," said the leader of the Hamrin Axis in the Popular Mobilization Forces (PMF), Muhammad Salem al-Tamimi,


...who is hopefully not related to the West Bank al-Tamimis...

to Shafaq News agency.

Al-Tamimi added that "the majority of the strikes were concentrated on the outskirts of

Lake Hamrin

and the borders separating the lake from the districts of Jalawla and Qara Tappah," noting that "the PMF operations in the remote villages linking northern Diyala and the outskirts of the Kurdistan Region and western Saladin have succeeded in cutting off the ways of communication and infiltration of ISIS almost completely, with continuous air support."

In addition, an officer in the Diyala Operations Command confirmed that ISIS's smuggling operations in Diyala decreased by at least 75% due to law enforcement measures and high coordination between Diyala operations and the "elite" special forces.

The officer, who preferred to stay anonymous, indicated that "the security formations of Diyala operations and anti-smuggling measures have succeeded in seizing more than 180 trucks and vehicles used for smuggling in various external roads in the vicinity of the administrative units extending to the borders of Baghdad, the Iranian borders, and the outskirts of the Kurdistan Region."

Posted by: trailing wife || 04/01/2023 00:00 || Comments || Link || E-Mail|| [21 views] Top|| File under: Islamic State
Iraqi security forces arrested five foreign nationals in Basra trying to enter Iraq illegally
[Shafaq News] Iraqi security forces arrested five foreign nationals attempting to enter the country illegally in Basra, according to a statement by the Intelligence and Investigation Agency at the Ministry of Interior on Friday.

The agency did not provide further details.

Smuggling is a significant problem in Iraq, particularly along its land borders. Iraq shares borders with six neighboring countries: Iran, The Sick Man of Europe Turkey

...just another cheapjack Moslem dictatorship, brought to you by the Moslem Brüderbund...
, Syria, Jordan, Soddy Arabia


...a kingdom taking up the bulk of the Arabian peninsula. Its primary economic activity involves exporting oil and soaking Islamic rubes on the annual hajj pilgrimage. The country supports a large number of princes in whatcha might call princely splendor. When the oil runs out the rest of the world is going to kick sand in the Soddy national face...


, and Kuwait. These borders are porous, and numerous smuggling routes transport goods and people.

The Iraqi government has taken several steps to curb smuggling along its land borders, including increasing border patrols and implementing stricter border control measures. However,


Caliphornia hasn't yet slid into the ocean, no matter how hard it's tried...


these efforts have been hampered by corruption and political instability, which have allowed smuggling networks to operate with relative impunity.
Posted by: trailing wife || 04/01/2023 00:00 || Comments || Link || E-Mail|| [16 views] Top|| File under: Migrants/Illegal Immigrants
Israel-Palestine-Jordan
Man shot, killed while trying to snatch police officer's weapon in Jerusalem - UPDATED
[IsraelTimes] Police identify suspect as resident of Bedouin community in southern Israel, dismiss reports of disturbances on Temple Mount, as security forces stand on alert for Ramadan

Israeli security forces shot and killed a man in Jerusalem's Old City on Friday night after he attempted to take an officer's weapon.

The incident occurred near the flashpoint Temple Mount as security forces were on alert during the sensitive

Moslem

holy month of Ramadan.

Police had stopped the suspect for a check when he attacked one of the officers, grabbed his firearm, and managed to fire off a shot, a police statement said.

The officers felt threatened and responded with gunfire, "neutralizing him on the spot," police said.

The suspect was a 26-year-old resident of the Bedouin town of Hura in southern Israel.

Police officials held a situational assessment after the incident and deployed reinforcements to the area.

Police said that, contrary to reports circulating on social media, there were no significant disturbances on the Temple Mount or in the Old City.

Some Border Police were involved in minor scuffles, with video showing officers wielding batons and grappling with passersby on what appeared to be an Old City street.

The shooting happened near the Chain Gate, an entrance to the Temple Mount holy site.

For Paleostinian

Moslem

s, worship at the site's al-Aqsa mosque — the third-holiest site in Islam — is a central part of the Ramadan festival. Jews revere the same site as the Temple Mount, the holiest site in Judaism as the location of the ancient Temples.


Update at 5:20 p.m. — the Israel Times updated the article with new details, to whit:

However, witnesses and family members denied the police version of events, saying that the man was "killed in cold blood" as they demanded the release of video footage of the shooting.

The man was named as 26-year-old Mohammed Elasibi, a resident of the Bedouin town of Hura in southern Israel.

Police said Elasibi was stopped by officers for questioning when he attacked one of them, grabbed his firearm, and managed to fire off two shots during a struggle.

However, witnesses told the Ynet news site that Elasibi, who had reportedly recently completed his medical studies in Romania, did not pose a danger to the officers.

"Police officers were treating a woman inappropriately and he intervened and tried to help her — then they shot him. The shooting was completely unnecessary," an unnamed witness said, noting that Elasibi was unarmed.

Witnesses told the Haaretz daily that the man was shot at close range, approximately ten times.

The Justice Ministry's Police Internal Investigations Department was looking into the incident, and would decide whether it warranted an investigation.

Elasibi's family has called for the release of the video footage of the shooting near the Chain Gate, an entrance to the Temple Mount holy site.

"We know that every meter in the alleys of the Old City of Jerusalem is recorded and the police are supposed to be equipped with cameras," Fahad Elasibi told Haaretz, questioning why the footage has not been released.

"Mohammed was murdered in cold blood without posing any danger. He is a successful person who studied medicine, and never thought of harming anyone," relatives said in a statement to Ynet.

Police later doubled down on their version of events, and decried the "false reports" about the events, an apparent reference to the statements about the incident by Elasibi's family and eyewitnesses.

Police on Saturday issued statements taken from several of the cops involved.

"I was checking the suspect, I asked him where he was from and asked him to leave as the area was closed at that time," an officer identified only as 'Mem,' the first initial of his name, said. "He argued with me and I took him toward the exit. At a certain point the attacker turned to me, grabbed my gun and managed to fire a few bullets toward [Border Police] officers. I managed to take control of him within seconds, to get the weapon out of his hands and I neutralized him along with the second policeman with me."

His partner 'Yud' said: "I felt our lives were in real danger. If I hadn't tackled him, shot him and neutralized him, he would have shot me, my partner and the Border Police cops."

A Border Police officer, 'Lamed,' backed up their testimony, saying the suspect "aimed the gun at my head" and that she hid behind a cement pillar as he fired. Another, 'Mem,' said "If the policeman hadn't shot and neutralized him, we wouldn't be here."


Mem, Yud, and Lamed are letters of the Hebrew alphabet.

Security forces were already on alert in Jerusalem and the West Bank on Friday as tens of thousands of Muslims took part in mass prayers at the site on the second Friday of Ramadan.

Border Police deployed 2,300 soldiers in Jerusalem and its surroundings and in the West Bank, the force said in a statement.

According to official estimates, over 100,000 people took part in the prayers on the Temple Mount, including some 52,000 Palestinians who entered Israel from the West Bank.
Posted by: trailing wife || 04/01/2023 01:33 || Comments || Link || E-Mail|| [87 views] Top|| File under:
Thousands march to commemorate Palestinian Land Day in Israel, Gaza
[IsraelTimes] Two Paleostinians said

maimed

by IDF fire during a demonstration along Gazoo
...Hellhole adjunct to Israel and Egypt's Sinai Peninsula, inhabited by Gazooks. The place was acquired in the wake of the 1967 War and then presented to Paleostinian control in 2006 by Ariel Sharon, who had entered his dotage. It is currently ruled with an iron fist by Hamaswith about the living conditions you'd expect. It periodically attacks the Hated Zionist Entity whenever Iran needs a ruckus created or the hard boyz get bored, getting thumped by the IDF in return. The ruling turbans then wave the bloody shirt and holler loudly about oppression and disproportionate response...
border; marches in Israel pass peacefully

Thousands rallied Thursday across Israel, the West Bank and Gaza for Land Day, commemorating a deadly crackdown in 1976 on protests against Israeli plans to seize land owned by Arab citizens.

Two people were

maimed

by Israeli army fire during a march along the Gaza Strip border, a Paleostinian medical source said without elaborating on their condition.

At the main rally in Sakhnin, an Arab city in northen Israel, AFP journalists saw many people wearing the traditional keffiyeh scarf as they waved Paleostinian flags and chanted: "Freedom! Freedom!"

"This demonstration is happening under a fascist

...anybody you disagree with, damn them...
government and against the backdrop of growing racism, which has become mainstream in Israel," Hadash-Ta'al MK Ahmed Tibi told AFP.

Prime Minister Benjamin Netanyahu returned to office in December at the head of a hard-right administration, including

bully boy

coalition partners with a history of anti-Arab rhetoric.

Each year on March 30, Arab Israelis, as well as Paleostinians throughout the West Bank and Gaza, commemorate Land Day. In years past, the protests have been marked by sometimes violent mostly peaceful demonstrations.

In March 1976, the Israeli government decided to expropriate 20,000 dunams (4,940 acres) of land in the Galilee, a third of which was owned by Arab Israelis, to build Jewish towns.

On March 30 of that year, Arab Israelis held strikes and demonstrated against the decision. During the riots that followed, six protesters were killed by Israeli troops. The government plan was subsequently annulled.

Hayat Hammoud, 29, said she had joined the Sakhnin march in "solidarity" with the families of the "

deaders

" of the 1976 events.

Arab citizens constitute around 20 percent of Israel's population. Primarily referred to as Arab Israelis, they often refer to themselves as Paleostinian citizens of Israel.

In Gaza, which has been under an Israel-Egyptian blockade since the

Hamas, a contraction of the Arabic words for "frothing at the mouth",

terror group seized power from the Paleostinian Authority in 2007, hundreds marched along the heavily guarded border.

Israeli soldiers fired bullets and tear gas to disperse the crowd from the other side of the fence, an AFP correspondent said.

A Paleostinian medical source said two people had been taken to hospital in Gaza City with gunshot wounds.

Hamas said in a statement for the 47th Land Day: "The seizure of land by the Israeli occupation and the colonial expansion of settlements are doomed to fail."
Posted by: trailing wife || 04/01/2023 00:54 || Comments || Link || E-Mail|| [26 views] Top|| File under:
Syria-Lebanon-Iran
For the second time within 24 hours, Israel carried out an airstrike in Syria's Damascus - IRGC sez military adviser toes up
[PUBLISH.TWITTER]

Israel carried out a new Arclight airstrike

...KABOOM!...
in Syria, near Damascus, early on Friday.

Three big explosions were heard over the city, according to locals.

Citing a military source, Syria's state-run news agency


...and if you can't trust the state-run news agency who can you believe?...


SANA said, Israel launched "bursts of missiles from the direction of the occupied Syrian Golan, targeting a site in Damascus countryside."

"Air defenses intercepted the aggression missiles and shot down a number of them," SANA reported, adding, "The aggression left only some material losses."

However,


ars longa, vita brevis...


Israel yet to comment on the incident.



Iran's Islamic Revolutionary Guard Corps (IRGC) announced that a military advisor of it was killed in an alleged Israeli Arclight airstrike

...KABOOM!...
in Syria early on Friday.

In a statement, the IRGC said that Milad Heydari was killed in "the Zionist regime's aerial attack on the Syrian capital."

This is the second strike in 24 hours and the sixth in March.

The IRGC warned that it will respond to the attack. "The fake and criminal Zionist regime will undoubtedly receive a response to this crime," the statement read.
The Syrian Observatory for Human Rights (OSDH), a war monitoring organization based in Britain, said the airstrikes were aimed at locations in southwest Damascus that were occupied by both the Syrian military and groups that are aligned with Iran.

Posted by: Fred || 04/01/2023 00:00 || Comments || Link || E-Mail|| [54 views] Top|| File under: Govt of Iran Proxies
6 people killed in Syria's Daraa in week
[NPASYRIA] Daraa Governorate, southern Syria, still witnesses security chaos and an increase in killings although Syrian government deploy its forces everywhere, as in a week, six people were killed, most of them belong to the government forces.

On March 30, three soldiers of the government forces were killed after unknown people targeted their military vehicle in the western countryside of Daraa.

The government forces sent military forces of several vehicles and more than forty soldiers to the area to look for those who carried out the attack, according to a local source.

The government forces investigated the owners of shops near the area, the source added.

On March 28, unidentified people targeted an individual near the city of al-Hara, in the northern countryside of Daraa, killing him immediately.

A local source told North Press that Thamer al-Faroukh, used to work in a military post, affiliated with the Political Security Branch of the Syrian government, in the town of Akraba, in the northern countryside of Daraa.

Al-Faroukh hails from the city of al-Hara, but he fled the city after handing over a number of wanted young men to the government forces, according to the source.

On March 26, one person was killed and two others

were maimed

due to

festivities

between the Eighth Legion, affiliated with the government forces and an

gang

in the town of Inkhil, in the northern countryside of Daraa.

On the same day, a local source said that Hmedan al-Kor was targeted by unknown people in the city of Daraa, killing him immediately.

Al-Kor used to work for the military security branch of the government forces, according to the source.

In July 2018, the opposition armed factions and the government forces reached a ceasefire agreement mediated by Russia in the opposition-held areas in Daraa. Under the deal, the opposition armed factions agreed to hand over their heavy weapons in exchange for staying in Daraa, and those oppose the agreement would go to Idlib, which is under the control of the Hayat Tahrir al-Sham, formerly al-Nusra, before that it was called something else

...al-Qaeda's Syrian affiliate, from which sprang the Islamic State...
(HTS, formerly al-Nusra


...formally Jabhat an-Nusrah li-Ahli al-Sham (Support Front for the People of the Levant), also known as al-Qaeda in the Levant. They aim to establish a pan-Arab caliphate. Not the same one as the Islamic State, though .. ...


Front).

Since the government forces re-captured Daraa in line with the 2018 agreement, the governorate has been living in a state of security chaos, with one or two daily

liquidation

s targeting soldiers and officers of the government forces, not to mention the spread of thefts.


Posted by: Fred || 04/01/2023 00:00 || Comments || Link || E-Mail|| [31 views] Top|| File under: Islamic State
IEDs kill 5 truffle hunters in Syria's Deir ez-Zor
[NPASYRIA] Five truffle hunters were killed on Friday in IEDs most likely left by Islamic State
...formerly ISIS or ISIL, depending on your preference. Before that they were al-Qaeda in Iraq, as shaped by Abu Musab Zarqawi. They're really very devout, committing every atrocity they can find in the Koran and inventing a few more. They fling Allah around with every other sentence, but to hear western pols talk they're not really Moslems...
(ISIS) in the western countryside of Deir ez-Zor, eastern Syria.

A local source of the town of Ayash, in the western countryside of Deir ez-Zor, told North Press that three truffle hunters, including a member of National Defense Forces (NDF) of Syrian government,

bit the dust

after an IED left by ISIS went kaboom! in Ayash.

In a separated incident, an IED went kaboom! in the same area, causing the death of Hassan Thamer, a truffle hunter who works for a leader of the NDF, according to the source.

In addition, another IED went kaboom! in a car that was carrying truffle hunters in Jabal al-Bashari, west of Deir ez-Zor, resulting in the killing of the driver Muhammad al-Hamad who hails from the town of al-Shamitiya, west of Deir ez-Zor, another source told North Press.

On March 29, four truffle hunters

bit the dust

, including three women, and four others were

maimed

in an IED explosion, east of Homs Governorate, central Syria.


Posted by: Fred || 04/01/2023 00:00 || Comments || Link || E-Mail|| [32 views] Top|| File under: Islamic State
Asayish thwart a suicide attack by ISIS, killing two attackers and seizing their weapons in Hasakah


Internal Security Forces of North and East Syria (Asayish) announced on Friday thwarting a

suicide kaboom

by two

murderous Moslems

of Islamic State
...formerly ISIS or ISIL, depending on your preference. Before that they were al-Qaeda in Iraq, as shaped by Abu Musab Zarqawi. They're really very devout, committing every atrocity they can find in the Koran and inventing a few more. They fling Allah around with every other sentence, but to hear western pols talk they're not really Moslems...
(ISIS) in Hasakah Governorate, northeast Syria.

The Asayish said, in a statement, that two suicide attackers of ISIS were wearing uniform of Syrian Democratic Forces (SDF) and sneaked to a center of the Asayish in al-Nashwa neighborhood in Hasakah to carry out the suicide attack.

Clashes took place between the attackers and the Asayish for ten minutes, however, the latter thwarted the attack, according to the statement.

The attack resulted in the killing of the two attackers and seizure of their ammunition, including two AK-47s, 20 magazines, eight bombs, and two

boom belt

s, the statement added.

The Asayish launched investigations to uncover the circumstances of the attack, called on all residents of the area to be aware of such attacks and demanded that concerned authorities be informed about any suspicious activities.
This is the 41st attack carried out by ISIS cells this year in areas controlled by the Autonomous Region of North East Syria (AANES) and the Syrian Democratic Forces (SDF), according to the UK-based Syrian Observatory for Human Rights (SOHR).

Thirty people have been killed in these attacks, including five civilians. The others are members of the security forces, SOHR noted.

Posted by: Fred || 04/01/2023 00:00 || Comments || Link || E-Mail|| [34 views] Top|| File under: Islamic State
Who's in the News
46
[untagged]
4
Taliban/IEA
4
Islamic State
3
Govt of Iran Proxies
2
Antifa/BLM
2
Devout Moslems
2
Pak Taliban (TTP)
2
Migrants/Illegal Immigrants
2
Commies
1
Narcos
1
[untagged]
1
Muslim Brotherhood
1
Moslem Colonists
1
Sublime Porte
1
Islamic Movement of Nigeria (Iran)
1
al-Shabaab (IS-Mozambique)
1
Tin Hat Dictators, Presidents for Life, & Kleptocrats
1
Govt of Pakistain Proxies
Bookmark
E-Mail Me
The Classics
The O Club
Rantburg Store
The Bloids
The Never-ending Story
Thugburg
Gulf War I
The Way We Were
Bio
Merry-Go-Blog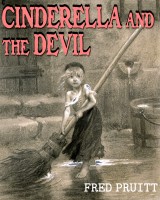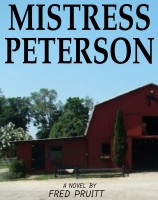 On Sale now!


A multi-volume chronology and reference guide set detailing three years of the Mexican Drug War between 2010 and 2012.

Rantburg.com and borderlandbeat.com correspondent and author Chris Covert presents his first non-fiction work detailing the drug and gang related violence in Mexico.

Chris gives us Mexican press dispatches of drug and gang war violence over three years, presented in a multi volume set intended to chronicle the death, violence and mayhem which has dominated Mexico for six years.
Click here for more information


Meet the Mods
In no particular order...


Steve White
Seafarious
tu3031
badanov
sherry
ryuge
GolfBravoUSMC
Bright Pebbles
trailing wife
Gloria
Fred
Besoeker
Glenmore
Frank G
3dc
Skidmark



Better than the average link...



Rantburg was assembled from recycled algorithms in the United States of America. No trees were destroyed in the production of this weblog. We did hurt some, though. Sorry.
34.238.189.240

Help keep the Burg running! Paypal: