Kandahar fighting cools for the moment
Direct Translation via Google Translate. Edited.


[ColonelCassad] In Kandahar, a local airport came under rocket fire today.

Taliban militants continue to roam the suburbs, but have made no serious attempts to navigate Kandahar, despite belligerent statements. Obviously, if they go in for the assault, then there will be a serious battle for Kandahar. The loss of the city and airfield will put an end to the government's hopes of keeping at least something in the south of Afghanistan.
Flights out of Kandahar, Afghanistan's second-largest city and was also the former bastion of the

krazed killer

s, were halted after rockets struck the airport before dawn.

Airport chief Massoud Pashtun said two rockets had hit the runway and repairs were underway with planes likely to resume service later on Sunday.

The facility is vital to maintaining the logistical and air support needed to keep the Taliban

...the Pashtun equivalent of men...
from overrunning the city, while also providing aerial cover for large tracts of southern Afghanistan.


Posted by: badanov || 08/02/2021 00:00 || Comments || Link || E-Mail|| [13 views] Top|| File under: Taliban
Fighting Continues in Key Areas of Lashkargah for 2nd Day
[ToloNews] Clashes continued in key parts of

Lashkargah

city in District 1 near the police headquarters and the provincial governor's office on Sunday, causing concerns to ratchet up over the situation in the province.

Security sources said many parts of the city have fallen to the Taliban

...Arabic for students...
in recent weeks.

Helmand


...an Afghan province populated mostly by Pashtuns, adjacent to Injun country in Pak Balochistan...


MPs said that the city will be out of the government's control if it does not receive support.

"The fighting has reached District 1 and is 100 meters or 200 meters away from the provincial governor's compound. Fighting is underway to capture the base in the province and the people are concerned," said Ghulam Wali Afghan, an MP from Helmand.

"Clashes are underway near the Helmand governor's compound, the police headquarters and the NDS office. They will fall if attention is not paid to them," said Karim Atal, an MP from Helmand.

But ANDSF

front man

Gen. Omar Shinwari said strong defensive lines have been established in Helmand, Herat


...a venerable old Persian-speaking city in western Afghanistan, populated mostly by Tadjiks, which is why it's not as blood-soaked as areas controlled by Pashtuns...


and Kandahar and that there are no serious problems in the cities of these provinces.

TOLOnews findings show that 70 districts, as well as the Spin Boldak border town, fell to the Taliban in July. The government said that 11 districts had been retaken from the Taliban in July, but five of them--Yaftal in Badakhshan, Chakhansur in Nimroz, Malistan in Ghazni, Garmsir in Helmand and Guzara in Herat--have once again fallen to the Taliban.

"We will witness a worse situation if reforms are not brought to the leadership of military units," said Mehrabuddin Safi, a military affairs analyst.

Insecurity has also affected Kabul. In a recent incident, unknown

button men

attacked a police vehicle in the Company area west of Kabul, killing a police officer and two civilians and wounding three more.

TOLOnews findings show that for just the month of July, 313 civilians and 239 security force members were

maimed

in security incidents and Taliban attacks. The figures show that 700 civilians and 216 security force members were

maimed

during this period.

The government said that the Taliban has sustained heavy casualties during this time.

Russian military journalist Boris Rozhin's take:
Heavy street fighting continues in Lashkar Gah, including artillery. The Taliban issued an ultimatum to the military, demanding that they surrender by tomorrow morning. The military sends barkers in the forest and refuses to surrender, which is why street fighting continues.

The military continues to launch airstrikes in the vicinity of Lashkar Gakh and claim that the Taliban lost 36 people in 24 hours of fighting. Up to two battalions of infantry were deployed to the city (including by air).

Meanwhile, in the evening the Taliban began attempts to storm the city prison (where Taliban prisoners are held), which is one of the city's defense centers. The Taliban forces storming Lashkar Gah are estimated to be equivalent to a light infantry brigade.

Video from the very center of Lashkar Gakh (1830 local time).

Sources of CNN say that by the evening of August 1, the government controlled only one district of Lashkar Gakh, in the rest the defenses collapsed, and in a number of areas the police simply dispersed.

More:
Defense of government forces in Lashkar Gah, the capital of Helmand province, began to crumble today. Despite the bravura reports from pro-Taliban sources that the city has already been captured, the fighting in the city is still ongoing, but there are signs of the disintegration of organized resistance and the fragmentation of the defense into separate unconnected nodes.

The Taliban are very close to capturing the first provincial capital since the start of the spring offensive and effectively taking full control of the entire province of Helmand.
Posted by: trailing wife || 08/02/2021 00:00 || Comments || Link || E-Mail|| [9 views] Top|| File under: Taliban
Clashes Intensify in Herat as Reinforcements Arrive
[ToloNews] The government deployed more security forces to the western city of

Herat




...a venerable old Persian-speaking city in western Afghanistan, populated mostly by Tadjiks, which is why it's not as blood-soaked as areas controlled by Pashtuns...


on Sunday a day after the Taliban

...mindless ferocity in a turban...
advanced closer to the central parts of the city.

Local officials said that the

festivities

intensified in villages in the western parts of Herat city.

Abdul Rahman Rahman, senior deputy of the Interior Ministry, also visited Herat city on Sunday and said that a large-scale operation will be launched against the Taliban in Herat.

"We have come with the security forces from Kabul and these forces have joined Herat forces. We will act as soon as possible to defend the Herat people," he said.

The

festivities

have been ongoing in the western parts of Herat city and Guzara and Karokh districts over the past four days.

At least 20 people were killed, including 16 security force members, and 90 people were

maimed

in the past four days of fighting in Herat, according to data from Herat's regional hospital.

Local officials said that "the Taliban has suffered heavy casualties during the

festivities

."

Reporters for Pajhwok news agency and Salam Watandar Radio were briefly taken captive by the Taliban on the battlefield but none

were maimed

, according to the

news hound

s.

"We had a 10-meter distance from the security forces," said Storai Karimi, a Pajhwok

news hound

, "we were surrounded by the Taliban."

Shekib Shams,

news hound

of Salam Watandar also said: "It was terrible because a few bullets hit our car. When I stopped the car, I saw that four Taliban had surrounded us and told us to take the car into the road."

The

news hound

s said that they were freed after an hour.

Security sources said the Taliban advanced this morning in Herat city, adding that "the Taliban launched large attacks on several villages in the west of Herat city and

festivities

are still ongoing."

"There are

festivities

in Pul-e-Malan on the battlefield and the Taliban were prevented from advancing. Sometimes troops move forward and then retreat but it does not mean that the lines were broken," said Abdul Saboor Qane, provincial governor.

Colonel Mohammad Nasir Alizai, commander of a commando unit from Zafar 207 Military Corps, said: "The Taliban's war is a psychological war, and it wants to cause panic among the people. I urge the people of Herat not to lose their spirit."

Clashes in the city of Herat began their fourth day on Sunday. Clashes are underway in the southern part of Herat near Malan Bridge, which was taken over by the Taliban on Saturday.

Defense Ministry

front man

Fawad Aman said hundreds of reinforcements arrived in the city on Sunday morning.

Hundreds of families have been displaced from their homes in the southern parts of Herat city due to the ongoing

festivities

, local officials said.

Taliban attacks on the city of Herat were criticized on Saturday by some

politician

s and analysts who say they are a clear violation of the group's commitments to the Doha agreement.

The Taliban said that the group has made no commitment to not attack major cities.


Meanwhile,


...back at the shouting match, a new, even louder, voice was to be heard...


the Ministry of Defense on Sunday said that 66 Taliban


...the Pashtun equivalent of men...


fighters were killed and 13 more

maimed

as a result of Arclight airstrike
...KABOOM!...
s in Enjeel district and center of Herat province.

The Facebook post of the ministry further reads that a large amount of weaponry of the Taliban has also been seized during the operations.

Last night, a special get-together was hosted by the Lower House Speaker Mir Rahman Rahmani which was aimed at discussing the overall security situation of Afghanistan and particularly that of Herat province. The meeting was attended by NSA Hamdullah Muhib, head of HCNR Abdullah Abdullah

...the former foreign minister of the Northern Alliance government, advisor to Masood, and candidate for president against both Karzai and Ghani. Dr. Abdullah was born in Kabul and is half Tadjik and half Pashtun. He also held the meaningless salaried sop position as CEO of Afghanistan, while Ghani was president...
, former vice-president Yunus Qanuni and a number of MPs.

In the meeting, Ismail Khan was offered as provincial governor of Herat province and head of the Security Council of the province. Ismail Khan, the former warlord is now fighting the Taliban in the province.

Besides, some other names were also given to be appointed as commander of national police and head of the Afghan military in Herat province.

Russian military journalist Boris Rozhin's take:
...meanwhile, the militants are already wandering the streets of Herat. Ismail Khan, whom the government is hoping for, today called on Herat residents (both men and women) to take up arms to repel the "invasion of the army of ignorance."

In the areas of Herat occupied by the Taliban, the mullahs quickly changed their shoes and are broadcasting from mosques calls for the military and police to surrender to the Taliban.

Such is the information war for the Afghani.

Herat, bordering Iran
...a theocratic Shiite state divided among the Medes, the Persians, and the (Arab) Elamites. Formerly a fairly civilized nation ruled by a Shah, it became a victim of Islamic revolution in 1979. The nation is today noted for spontaneously taking over other countries' embassies, maintaining whorehouses run by clergymen, involvement in international drug trafficking, and financing sock puppet militias to extend the regime's influence. The word Iran is a cognate form of Aryan. The abbreviation IRGC is the same idea as Stürmabteilung (or SA). The term Supreme Guide is a the modern version form of either Duce or Führer or maybe both. They hate Jews Zionists Jews. Their economy is based on the production of oil and vitriol...
in the west of Afghanistan has witnessed heavy conflicts in the past two months and now the Taliban is controlling all but one district of the province.
Posted by: trailing wife || 08/02/2021 00:00 || Comments || Link || E-Mail|| [16 views] Top|| File under: Taliban
Afghan government halts development projects nation-wide
[KhaamaPress] Afghanistan Ministry of Finance in an official note requested all ministries to halt or suspend their development projects due to a decline in national revenue.

The note also requires governmental bodies to call off all the newly stroke contracts.

The move comes parallel to the announcement of a decrease in the amount of national revenue due to the six dry ports of Afghanistan being under Taliban
...Arabic for students...
control.

As the conflict between the Afghan National Defense and Security Forces and the Taliban rage on daily basis, the Afghan government has apparently made security and military operations its priority. President Ashraf Ghani
...former chancellor of Kabul University, now president of Afghanistan. Before returning to Afghanistan in 2002 he was a scholar of political science and anthropology. He worked at the World Bank working on international development assistance. As Finance Minister of Afghanistan between July 2002 and December 2004, he led Afghanistan's attempted economic recovery until the Karzais stole all the money...
in the cabinet meeting on Sunday said that Afghan Air Force is conducting up to 150 Arclight airstrike

...KABOOM!...
s every day.

The official note has also asked the government bodies to stop squander and providing National Technical Assistance (NTA) salaries.

The Taliban are now controlling Dand-e-Patan port in Paktia province, AiKhanum in Takhar province, SherKhan in Kunduz province, Islam Qala and Tor Ghundi in Herat


...a venerable old Persian-speaking city in western Afghanistan, populated mostly by Tadjiks, which is why it's not as blood-soaked as areas controlled by Pashtuns...


province, Abu Nasr Farahi in Farah province and Spin Boldak dry port and crossing in Kandahar province

The decline in national revenue and rise in the expenditure of Security Forces have obliged the Afghan government to halt development projects.
Posted by: trailing wife || 08/02/2021 00:00 || Comments || Link || E-Mail|| [32 views] Top|| File under:
Tunisian forces arrest 2 more Islamist MPs critical of president
[IsraelTimes] Tunisian security forces have arrested two MPs of an Islamist party opposed to a power grab by President Kais Saied, their party says today.

Maher Zid and Mohammed Affes of al-Karama have been placed in provisional detention in connection with a military investigation, party head Seifeddine Makhlouf says on Facebook.

Their arrest last night came a day after the detention of an independent MP, Yassine Ayari.

Ayari was arrested for branding Saied's decision last Sunday to suspend parliament and sack the prime minister and other

brass hats

as a "military coup."

Al-Karama is linked to the Islamist-inspired

Ennahdha

party, the main opponent of the president.
Posted by: trailing wife || 08/02/2021 00:00 || Comments || Link || E-Mail|| [9 views] Top|| File under: Muslim Brotherhood
'89 takfiris killed in North Sinai, 8 army heroes martyred and wounded in qualitative anti-terrorism operations': Egypt's Armed Forces
[AlAhram] The Armed Forces' operations come in conjunction with intensifying Naval Forces' combat operations, protecting strategic objectives, securing Egyptian economic interests

The Egyptian Armed Forces have successfully launched successive, qualitative operations against terrorist elements on all strategic directions of the country resulting in the killing of 89 "very dangerous takfiri

...an adherent of takfir wal hijra, an offshoot of Salafism that regards everybody who doesn't agree with them as apostates who most be killed...
elements" in

North Sinai

during the previous period,


... an undefined term meaning something to them, though what it means they aren't telling...

according to a statement by the General Command of the Armed Forces on Sunday.

"As a result of the valiant combat efforts of our armed forces in the areas of operations, eight of the armed forces' heroes have been martyred and

maimed

," the statement said.

The statement, which was published on the Facebook page of the Armed Forces spokeperson, revealed that 73 machine guns, 140 magazines, 5,606 bullets, 34 wireless communications devices, night-vision and camera-equipped drone, cell phones, a laptop and financial sums have been seized during the operations.

In addition, 52 vehicles and 59 cycle of violence
s, which were used by takfiris, have been destroyed by the Armed Forces during the operations and some 404

bomb

s and four suicide belts have been dismantled, the statement added.

The Border Guards, in cooperation with the military engineers, have succeeded in discovering and destroying 13 tunnel openings used by terrorist elements to infiltrate into North Sinai.

In regard to tightening security measures along Egypt's western strategic direction, the Air Forces, in coordination with the Border Guards, have succeeded in carrying out preemptive strikes against terrorist elements, the statement noted.

These strikes on the western borders have resulted in destroying 200 four-wheel drive vehicles — some laden with weapons and ammunition — while attempting to sneak into forbidden areas along the country's western and southern borders, the statement read.

The Armed Forces' operations come in conjunction with intensifying Naval Forces' combat operations, protecting strategic objectives, securing Egyptian economic interests, and carrying out search and rescue operations in the Red Sea and Mediterranean Sea, according to the statement.

The Armed Forces also launched a major campaign to eliminate narcotic crops in

South Sinai

, resulting in the destruction of 842 farms of Bango and hydro-narcotic plants, and 1,114 farms of cannabis plants, the statement said.

"The Armed Forces' men affirm that they are proceeding with determination to uproot what remains of the roots of terrorism and extremism and to continue construction and development in all parts of Egypt," the General Command of the Armed Forces said.


Around 1060 suspected militants and dozens of security personnel have been killed in the Sinai, according to official figures.
Posted by: trailing wife || 08/02/2021 00:00 || Comments || Link || E-Mail|| [39 views] Top|| File under: Islamic State
Africa Subsaharan
15 Niger troops killed in ambush, subsequent blast
[PUBLISH.TWITTER]

The attack took place in the

Torodi

area of the

Tillaberi

region that lies along the common border, Niger's defense ministry said in a statement.

The ministry said the attackers first ambushed the soldiers and then struck them with an improvised

bomb

as they were trying to take the

maimed

away for treatment.

The toll is "15 soldiers killed, seven

maimed

, and six missing," it said in a statement.

The statement also said troops had fanned out across the area and were conducting a search operation to target the assailants. It added that the air force was backing up the operation aimed at "apprehending the terrorists."

Tillaberi that also borders neighboring Mali is subject to frequent armed attacks.

Two separate attacks killed dozens of villagers in the region earlier this week.

The attacks come while the region, where the countries' borders come together, has been placed under the surveillance of a hundreds-strong multi-national taskforce.
Posted by: Fred || 08/02/2021 00:00 || Comments || Link || E-Mail|| [23 views] Top|| File under: ISWAP
Europe
NGO ships rescue over 400 people from Mediterranean
[AlAhram] Three NGOs said Sunday that they rescued more than 400 people trying to cross the Mediterranean overnight after their boat ran into trouble.

The NGOs -- SOS Mediterranee, Sea-Watch and ResQship -- said that their rescue ships, the Ocean Viking, Sea-Watch 3 and Nadir, had picked up the migrants colonists after their "large wooden boat" had begun to take on water.

"All night until the early morning, together with @seawatch_intl & @resqship_int, we were engaged in the critical rescue of ~400 people," SOS Mediterranee tweeted.

"Survivors are now receiving care on #OceanViking & #SeaWatch3."

It was the fifth rescue operation by Ocean Viking since Saturday and the ship now has "449 survivors onboard in total", the NGO said.

According to the UN's International Organization for Migration, at least 1,146 people died in the first six months of this year as they tried to cross the Mediterranean to reach Europe.

SOS Mediterranee said it has rescued more than 30,000 people since February 2016.
Posted by: trailing wife || 08/02/2021 00:00 || Comments || Link || E-Mail|| [10 views] Top|| File under: Human Trafficking
Fifth Column
Antifa rioter identified as homicide victim found burned at Portland homeless encampment
[THEPOSTMILLENNIAL] Portland police have identified Antifa

...the armed wing of the Democratic Party...
rioter Joseph Robert Sipe, 23, as the victim of a gruesome homicide in May who was found burned at a homeless encampment.

On May 25, police were called because a woman had spotted a human hand sticking out from under the wood in a fire pit at a homeless camp in Northeast Portland. The hand turned out to belong to Sipes's cadaver, according to authorities. Upon investigation, it was discovered that he had been stabbed multiple times. The cause of death was ruled to be blunt force or sharp force trauma.

Police later found and apprehended Aaron David Christopher, 41, nearby in the 6500 block of Northeast Halsey Street. Christopher was arrested and charged with felony second-degree murder and felony first-degree abuse of a corpse over Sipe's death. Christopher pleaded not guilty


"Wudn't me."


and is set to go on trial in August 2022.

Riot-related charges against Sipe were still pending at the time of his death. Sipe had been charged with one count of riot and one count of unlawful possession of a destructive device in connection with a violent mostly peaceful Antifa riot on Sept. 24, 2020. The Portland riot was organized in response to a grand jury decision to pursue a lesser charge over the police-involved death of Breonna Taylor in Louisville, Kentucky.

According to court documents, Sipe admitted to lighting the wick of a Molotov cocktail and then launching the device behind a line of uniformed

coppers

as cops moved along Southwest Main Street. He was initially arrested for four felonies including first-degree attempted murder, first-degree attempted assault, first-degree arson, and possession of a destructive device. A federal hold was placed on him to avoid immediate release. All but the last initial charge were dropped. A source with knowledge had told The Post Millennial those charges were dropped because

Sherlocks

couldn't verify the

Molotov cocktail

's landing spot.


Posted by: Fred || 08/02/2021 00:32 || Comments || Link || E-Mail|| [64 views] Top|| File under: Antifa/BLM
Syria-Lebanon-Iran
Two shot dead at funeral for Hezbollah commander south of Beirut, or possibly three with two of the attackers killed as well
It was a busy day for all involved. All is not hearts and flowers in Hezbollah-land these days.

[IsraelTimes] The Lebanese military deploys troops and armored vehicles to contain tensions, after heavy gunfire terrorizes residents.

At least two people were killed on Sunday south of the Lebanese capital, when

button men

shot up

the funeral of a Hezbollah commander who was killed in a

Dire Revenge

shooting a day earlier, the group said.

The Lebanese military said they deployed troops and armored vehicles in the coastal town of Khaldeh to contain the tension, after heavy fire — including from rocket-propelled grenades — terrorized residents and brought traffic to a standstill. The

button men

remain

on the lam

.

The military warned that it would fire at any source of fire or anyone carrying weapons on the main road. It said one of its soldiers was injured in the shooting.

In a statement, Hezbollah called the attack a "planned ambush" and called on the military and security forces to restore peace and swiftly arrest the perpetrators and bring them to trial.

The violence is rooted in a personal vendetta. Lebanese media reported that a man from one of the Sunni Arab tribes of Khaldeh opened fire during a wedding party at a club on Saturday night, killing Ali Chebli, a fighter in Hezbollah.

Chebli's killer was apprehended. His family explained the attack as

Dire Revenge

in a statement.

It accused Chebli of killing a 15-year-old relative of theirs in a shooting a year earlier. The Sunni Arab tribe said in a statement that authorities never brought Chebli to justice because he was under the protection of the powerful Hezbollah group.

A Hezbollah official said

button men

ambushed Chebli's funeral procession when it reached the family home, firing at the mourners, killing his brother-in-law and a friend, and injuring others. The official spoke on condition of anonymity because he was not authorized to brief

news hound

s. The official said the funeral was arranged by the family, not the party, indicating that it was not a formal funeral of the commander, who is also the owner of a shopping mall.

The army deployed to defuse the tensions and free the family, who had taken shelter in the house with the body.

Sectarian conflict in the area was sparked last year after a dispute over a Shiite religious banner that was hoisted in the area of the Sunni Arab tribes. Tensions often flare in the area.


The clashes left at least five people including three Hizbullah members dead, a Lebanese security source told AFP.

Several people were also wounded in the exchange of fire.

The National News Agency said machineguns and RPG rockets were used heavily in the clashes, sparking panic among residents.

Media reports said three Hizbullah members were killed and several others were wounded when a convoy carrying Chebli's coffin came under gunfire near his Khalde home.

MTV said shots were fired at the mourners convoy from several buildings in an apparent "ambush."

Media reports meanwhile said that the areas around Khalde were witnessing movements by Hizbullah members carrying machineguns.

The army later said that it reinforced its presence in Khalde, warning that troops would "open fire at any gunman who may be spotted in the area.

MTV for its part reports that a "political agreement" was reached on "leaving things to the army."

Chebli, an official of the Hizbullah-linked Resistance Brigades, was shot dead overnight at a wedding in Jiye by a member of Khalde's Arab tribes.

The shooter, who was swiftly arrested, is the brother of a 15-year-old teen who was killed in Khalde's clashes a year ago.

[PUBLISH.TWITTER]
Posted by: trailing wife || 08/02/2021 00:00 || Comments || Link || E-Mail|| [14 views] Top|| File under: Hezbollah
Who's in the News
24
[untagged]
5
Taliban
3
Hamas
3
Govt of Iran
2
Human Trafficking
1
Govt of Pakistain Proxies
1
Govt of Pakistan
1
Hezbollah
1
Houthis
1
Islamic State
1
ISWAP
1
Muslim Brotherhood
1
Palestinian Authority
1
[untagged]
1
Antifa/BLM
1
Arab Spring
1
Commies
1
Govt of Iran Proxies
Bookmark
E-Mail Me
The Classics
The O Club
Rantburg Store
The Bloids
The Never-ending Story
Thugburg
Gulf War I
The Way We Were
Bio
Merry-Go-Blog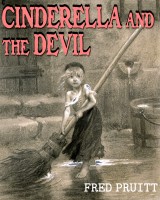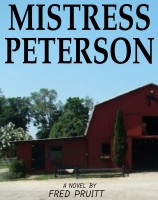 On Sale now!


A multi-volume chronology and reference guide set detailing three years of the Mexican Drug War between 2010 and 2012.

Rantburg.com and borderlandbeat.com correspondent and author Chris Covert presents his first non-fiction work detailing the drug and gang related violence in Mexico.

Chris gives us Mexican press dispatches of drug and gang war violence over three years, presented in a multi volume set intended to chronicle the death, violence and mayhem which has dominated Mexico for six years.
Click here for more information


Meet the Mods
In no particular order...


Steve White
Seafarious
Pappy
lotp
Scooter McGruder
john frum
tu3031
badanov
sherry
ryuge
GolfBravoUSMC
Bright Pebbles
trailing wife
Gloria
Fred
Besoeker
Glenmore
Frank G
3dc
Skidmark
Alaska Paul



Better than the average link...



Rantburg was assembled from recycled algorithms in the United States of America. No trees were destroyed in the production of this weblog. We did hurt some, though. Sorry.
18.204.48.69

Help keep the Burg running! Paypal: