Arabia
Kuwaiti al Qaeda suspects get five-year jail terms
A Kuwaiti court handed down five-year jail terms today to four alleged al Qaeda members, including one accused of links to the attack on the U.S. warship Cole and a plot to bomb a hotel in Yemen. The judge said some of the charges against the four, all Kuwaitis, had been dropped, but neither court officials nor defence lawyers were able to say for which charges they had been convicted.


That was quick.
Posted by: Fred Pruitt || 02/03/2003 10:01 am || Comments || Link || E-Mail|| [269 views] Top|| File under:
Europe
Abu Hamza Calls Shuttle Tragedy 'Sign From God'
A controversial British cleric drew criticism from moderate U.K. Muslims on Monday for describing the space shuttle Columbia disaster as a "sign from God" and the astronauts aboard as "criminals." Abu Hamza al-Masri, a firebrand radical wanted in Yemen on terror charges relating to the bombing of the USS Cole in 2000, told reporters that the space shuttle represented "a trinity of evil because it carried Americans, an Israeli and a Hindu." The cleric was referring specifically to Ilan Ramon, Israel's first astronaut, and Indian-born mission specialist Kalpana Chawla, a Hindu.


Yep. That must be the reason. Couldn't be anything else...


"The Muslim people see these pilots as criminals. By going into space they would have sharpened the accuracy of their bombs through satellites," al-Masri said. "These missions would increase the number of satellites for military purposes. It would increase the slavery of governance of other countries by America. It is a punishment from God."


If God concerned himself with such things, Abu Hamza would be a pillar of salt by now...


The cleric mentioned reports that the break-up of the spacecraft began above Palestine, Texas, which he sees as a "sign from God."


If it was over Palestine at 40 miles up, it was "over" Blanket, Bangs, and Commanche, Texas, too. I'm not too sure what that's a sign of, though, not being a theologian by training...


But Ghayasuddin Siddiqui, leader of the mainstream Muslim Parliament of Great Britain, dismissed al-Masri's comments as "lunacy" and said that British Muslims would be feeling sympathy for the dead astronauts and their families.


Mark your calendar: I believe this might mark the first use by a Muslim leader of the "L" word. And damned accurately, I might add...


"These people went to explore space and to learn more about it — this is how human knowledge progresses," he told CNSNews.com. "The people who died in this catastrophic accident will do down as great benefactors of humanity. They were courageous and bold."
And, we might add, better men than Abu Hamza ever was or will be. And that statement includes the women on board.
Posted by: Fred Pruitt || 02/03/2003 12:17 pm || Comments || Link || E-Mail|| [275 views] Top|| File under:
U.S. Soldier Is Shot in Germany
A U.S. soldier was seriously wounded by gunfire in southern Germany, police said Monday. Police said they had no leads on who fired the shots or the motive for the early morning attack on the 26-year-old soldier. The soldier was shot after he pulled his car off the road to clean ice from his windshield on the way to the barracks in Schweinfurt, police said.


Looking for more details.
Posted by: Steve || 02/03/2003 10:15 am || Comments || Link || E-Mail|| [419 views] Top|| File under:
Peace-Keeping Forces in Kosovo to be Halfed
KFOR commander Italian General Fabio Mini announced in Pristine that by the end of the current year the present number of approximately 30,000 servicemen of the international peace-keeping forces in Kosovo (KFOR) would be reduced by half.


Pardon me, but I really don't think this is a good idea right now, General, sir. Not trying to tell you what to do, but have you looked outside lately? Gonna storm soon.


According to him, many duties to ensure security in the region will be transferred to the UN civil mission in Kosovo and to Kosovo police.


Oh great -- now the refugee commission workers can get started on their prostitution rings.


In his turn Gregory Johnson, commander-in-chief of NATO forces in the south of Europe, indicated that the reduction in the number of international peace-keepers would be carried out in accordance with the earlier approved plans.


Guys, I'm telling you, it's gonna storm soon. Perhaps this is something the Italian and Spanish troops can do for us?


According to him, the security situation in Kosovo has improved significantly and there is no need to maintain the present number of servicemen.


I'm betting there are al-Qaeda and related terrorist group cells in Kosovo and Bosnia, just waiting for the go signal.
Posted by: Steve White || 02/03/2003 01:32 am || Comments || Link || E-Mail|| [340 views] Top|| File under:
Bad News for Akhmed Zakayev
On Friday Akhmed Zakayev is to appear before London's magistrates court in low spirits.


Poor guy. Let me reach for the sympathy meter I borrowed from Fred.


And it is not surprising. Since the last hearings several weeks ago, Britain has been increasingly favouring his extradition to Russia.


Tap, tap.


Over that period, Britain has experienced a physical sensation of being a fly trapped in the international terrorist web. On January 5, the police discovered an amateur laboratory in Wood Green, a quiet London suburb, where five North Africans were making ricin. A grain of this poison is enough to kill a human. In the following weeks, Scotland Yard carried out three raids, including one at the London mosque, which resulted in detaining 10 more alleged terrorists. As if to prove his deadly skills, one of the detainees stabbed a policeman.


Thus proving his devoutness as an Islamist.


The British public was shocked to learn that some of those arrested were trained to make ricin from beans and stab policemen to death in Chechen rebels' camps.


They may have been shocked, but anyone who's been following the Chechers wasn't.


It was a revelation to Britain. Suddenly many UK citizens, including the dispassionate judges of London's Bow Street magistrates court who are to hear Zakayev's extradition case, came to realise what kind of forces stood behind that well-mannered ex-actor in a double-breasted European suit. Those were Islamist haters of the civilised West who had been accumulating chemical weapons for terrorist attacks against the British capital.


Is it me or is Pravda playing this one straight?


In a couple of weeks Chechnya ceased to be an exclusively Russian issue. People who had been possibly trained to kill and destroy by the ex-field commander Akhmed Zakayev showed up in Britain to demonstrate their skills.


With field offices in all the good countries of Europe. And also in France and Germany.


It was as if the wahhabite Ichkeria of Zakayev and Maskhadov came to Britain to become its domestic issue. As if Ulster was not enough for Albion.


They prefer to take on the crazies one at a time, same as the rest of us.


His own experience turned Zakayev into a perfect trainer for young combatants. Recruits in Chechen militant camps trained to conduct deadly attacks against the world, including Britain, must have praised him. The Russian Prosecutor's Office accuses Zakayev of forming illegal bandit formations, killing 302 people, including two clergymen, captivity and mutilation, any of which could have been subjects of his camp lectures.


There was a time when killing clergymen was the exclusive province of the NKVD.


As to the Chechens, they do not want to return to Shariah courts, public executions and legal slavery
A fair number of them do. Of course, most of them hate yer guts, Ivan, and therefore are pre-disposed to Wahhabite lunatics clerics who spew hate.
- that Wahhabite inquisition carried out in the years when Akhmed Zakayev was Minister of Culture and later on Deputy Prime Minister of the de-facto independent Republic of Ichkeria.


He got to make the rules, couldn't have been too bad for him.


But there is more bad news for Zakayev.


Tap, tap.


Not only his ideology, but his legal status in Britain are collapsing. On January 10, 2003 Britain officially recognised Russia member of the European Convention on the Suppression of Terrorism signed on January 27, 1977.


Zakayev didn't count on that.


This move has taken the wind out of Zakayev's sails. The Convention deprives the alleged terrorist of an opportunity to justify his actions by political reasons and thus avoid extradition. Zakayev's lawyer Gareth Peirce can now speak volubly of her defendant being "a prominent Chechen political figure," "a fighter for his country's independence" and "mediator in political negotiations." Under the convention, politics is weak evidence against participation in terrorist groups, killings and hostage taking all of which are incriminated to Zakayev.


Tap, tap.


But the worst is yet to come for the Chechen Envoy. Lately, he has been hoping to be set free after the London court hearings on Friday. Early in January Gareth Peirce said, "I hope that our Home Secretary will follow the example of the Danish authorities and will not authorise hearings on Zakayev's extradition case." The shrewd lawyer and her defendant were in for a heavy blow. On Wednesday British Home Secretary David Blunkett signed an injunction authorising the launch of Zakayev's extradition proceedings. The British legal mechanism has been put into operation and there is no way of stopping it.


Tap, tap -- dammit Fred, this is the last time I borrow YOUR sympathy meter!


Pinochet's extradition shows that the meticulous British Themis will turn Zakayev into a ball throwing him from low instance courts to higher legal echelons, until the case reaches the House of Lords. The ping-pong game with Pinochet's case lasted 500 days. Unfortunately for Zakayev, he has not got the Chile dictator's trump card - fragile health. Maskhadov's Envoy is as strong as an ox.


Unless he returns home,anyways.


Thus, he will be strong enough to board Russia-bound flight sooner or later.


Tap, tap -- hey Fred, maybe it ISN'T broken after all!
Posted by: Steve White || 02/03/2003 01:21 am || Comments || Link || E-Mail|| [267 views] Top|| File under:
European Parliament Chairman Censures European Leaders for Backing U.S. Position on Iraq
In Prague on Friday Pat Cox, chairman of the Parliament of Europe, censured the letter of eight leaders of Europe backing the position of the United States on Iraq.


"He c-c-c-censored them? Hold me, Ethel!"


It would make me glad if the key leaders of Europe gave more time to the search for consensus than advance their own diplomatic initiatives, said Cox.


Yar! The only people allowed to go off half-cocked on this continent is us!


On Friday he had a meeting with Vladimir Spindla, Prime Minister of Czechia. Cox said that the settlement of the Iraq problem must rely on the resolutions of the United Nations Security Council and censured a possible unilateral military action against Iraq.
Clearly one of the requirements for being Chairman is an inability to count. If eight countries sign a letter of support, than it isn't unilateral, is it?
The leaders of eight European countries put their signatures under a letter published on Thursday by The Times newspaper and some other European publications. The letter was undersigned by the president of Czechia and the prime ministers of Great Britain, Spain, Portugal, Poland, Hungary, Italy and Denmark. The authors of the open letter back the United States in its planned hostilities against Iraq.
To each of the eight, another big thank you from me.
Posted by: Steve White || 02/03/2003 01:14 am || Comments || Link || E-Mail|| [314 views] Top|| File under:
Fifth Column
New Zealanders accuse US of hiding WMD
Wellington, New Zealand, Agencies
Protesters tried to scale a fence surrounding the US Embassy in New Zealand during an anti-war rally Sunday, saying they wanted to check for weapons of mass destruction.
"Hey! Look what I found in the U.S. ambassador's underwear drawer!"
"Don't touch that, you fool! You'll kill us all!"
The protesters, carrying ladders and mock metal detectors, tried to scale a 6-foot iron gate in front of the Embassy compound in Wellington but were hauled down by police. Twenty-three demonstrators were arrested and several were charged with disorder, assault and resisting police, police Inspector Marty Grenfell said. About 250 people attended the rally.


None of them very bright...


Protest organizer John Sarvis said he was disappointed by the police reaction. "There might be rogue nations in the world, but there is only one rogue superpower," Sarvis said, referring to the United States.


Sarvis probably thinks that statement makes sense...
Posted by: Fred Pruitt || 02/03/2003 10:38 am || Comments || Link || E-Mail|| [271 views] Top|| File under:
Tom Hayden mouths off on war
Tom Hayden, life-long schnook activist and fear-monger peace activist, granted an interview to Pravda. Too long to post in full here -- well actually I could until Fred whacks me, but it's just so stultifying that I gave up after a while. He's a Stalinist, and whiny to boot. So hit the link if you think you can stand it -- Tom is chock-full of nutty goofiness.

"You know, I've met Noam Chomsky in Porto Alegre.


They were on the lam from the VRWC.


He was giving a conference there and I came across with him. I havenÂŽt seen him for 35 year.


"Honest, I don't know him, officer!"


Even when he's got an excellent photographic memory, he did not recognize me. Maybe for the goatee."


Maybe because he has pre-senile dementia.


Tom Hayden is now 63 and has been a leftist dipshit social rights activist since he was at the University, forty years ago, breaking his mother's heart because he never graduated. He became worldwide famous as the leader of the Chicago Seven, a mob group of proto-terrorists students that broke into the Democrat National Convention in 1968 to protest against the war in Vietnam. Since then, his name is linked with the goofball activism for labor and social rights.

Times are different now, but not at all.


Fer instance, now he's no longer respected.


There's still something to fight for, maybe the world is now more unjust than in the sixties.


The world today looks like a scene from Terminator 2 -- no wait, it doesn't.


The mankind is again in the eve of a war, maybe more cruel and destructive than the one that took Hayden to the streets in the 1960's.


Let's ask the Iraqis after they're liberated.


Iraq proves that the USA has not learned too much from Vietnam and its will to control world's natural resources remains the same. So there is Tom Hayden. He, as hundred of thousands of anti-globalization goofs activist, keep on fighting for power and hegemony a better world.

Q. How did you become an active militant of the anti-globalization movement?
I thought I could score on hippie chicks. I was very involved in the demonstrations in Seattle in 1999, at the time I was member of the California State legislature. I believed then and I still believe that the World Trade Organization is a boon menace to Democracy. Specifically, it has the power to subvert or override laws concerning labor standards, environmental standards, water quality and so on. So I joined the pro-Democracy and Anti-globalization movement.


I think his egg was addled long before he joined.


Q. What does the Anti-Globalization movement mean?

A. Globalization is an arrangement for a new international set of laws and they favor human investor rights and property rights for purposes of world freedom and humanity trade. The anti-globalization movement is for a global injustice.

[snippero here]



Q. Why a person from the USA should join the Anti-Globalization movement?

A. They say that the young people is very upset about the world they are inheriting from the older generation and they feel that it is completely unjust.


Sounds like every generation until they get power.


They don't want to be part of it. It is a simply moral issue for them. They also know that our Government is trying to create an empire: militarizing and globalizing at the same time. This means wars that the young Americans will have to serve in and perhaps die in for purposes that are questionable and dubious. It means a military budget that is the biggest in the History of the world. It means that the money from the military budget is subtracted on what can be spend in education, in the environment or in the health care. There are a lot of unfinished businesses in the United States.


[more snippero] This guy trots out every hoary chestnut in the closet. Anybody think he's stuck or something?


Q. Do you think Bush is going to attack Iraq? And if so, what should the anti-globalization movement do?

A. Well, the question is hard to answer as every day brings us fresh news.


He's kidding, isn't he? The fresh news daily is more evidence of just how evil Saddam is.


I agree with those who say that Bush wants war and that is prepared to do everything to have his way. On the other hand, anti-war movement in the USA is bigger this time than it was at the beginning of the Vietnam War. The support for the war comes from the hard line republican pro-Bush partisans. They want to create a protectorate in the Middle East, in Baghdad, from which they would control oil supplies and they will be entitled to overthrow Iran and Syria and destroy Hezbollah and impose a settlement on the Palestinians. Now we've sent 250.000 troops there. If Bush calls the war off, it is like surrender for his point of view.
"It's ALL ABOUT OIL!!" Gads. Isn't there a lefty around who has an original idea or two?
Q.Is the Free Trade Zone of the Americas part of this building up of an Empire?

A.Yes. NAFTA was Canada, the USA and Mexico, has been a disaster.


Which accounts for all the riots in the streets.


The unemployment in Mexico is much higher than at the beginning of NAFTA. The middle class has collapsed in Mexico. Millions of farmers have been ruined because of the flood of imports from the USA.


The middle class has collapsed because of the kleptomaniacs running all the big stuff there, but don't let us get in the way of a good rant.


The immigration crisis is getting worse because the US imports cause more immigrants to leave places like Chiapas. Probably 3,000 people have died in the border since NAFTA and they do not count same numbers at the World Trade Center. They also do not count the bodies on the Mexican side of the border, so it is probably worse.


Like every good lefty, Tom-mo makes sure he denigrates the people who died at the WTC. It's a calling card for them.


ALCA is a NAFTA expanded is like NAFTA and asteroids growing in all Latin America.
Okay, I give: what in the world did he just say?
Q.With the above in mind, is there something that Russia could obtain from globalization?

A. For the Russians the term globalization may have another meaning.


As in "Where's mine?"


The Russians are not anti-globalization; they want to be part of it and not to be isolated. I understand and agree with that.


So globalization's not so bad after all. Make up yer mind.


But without going back to the policies of the former Soviet Union I hope that the Russian government and policies will push forward an independent, sovereign, Russian rule in this international order. I would hope that the Russian do not have their natural resources rapped by multinationals and their very rich national heritage replaced by McDonald's.


Like the French.


I am sure that the Russians will feel on the same way. So in absence the anti-globalization, unless globalization includes respect for the dignity of Russian national culture, Russian sovereignty over their own natural resources. The purpose of Russia is not to become a colony of the United States but this is what US led globalization will intend.


"They're evil, evil I tell you! I can barely stand my countrymen! Ummm, what time is my flight back to LA?"




More snipping liberally (dare I say) applied.
Posted by: Steve White || 02/03/2003 12:38 am || Comments || Link || E-Mail|| [306 views] Top|| File under:
India-Pakistan
MPA not quite bumped off by another pol...
Peshawar: Member Provincial Assembly (Pakistan People's Party-S) Alamzeb Khan Umarzai has [been] severely injured, his driver killed while two constables also severely injured during an life attempt on him. Talking to newsmen after he rushed to the Lady Reading Hospital, Alam Zeb Khan Umarzai said that he was on his way to Sherpao to attend a meeting. Bashir Khan Umarzai, former MPA, his two sons Shakil Khan, Mansoor and his relatives Riaz, Masood and Nasir opened fire on them and his friend (driver) Ayaz was killed on the spot while two police constables Farman Ullah and Sajjad were also severely injured.


It's laughable, but something like that actually happened a couple years ago, in a sheriff's election, in Georgia. I think it might have been Cobb County. It's a bit more common in Pakland, though...


It is to be mentioned here that this was third of its kind life attempt on the MPA, twice like life attempts have been also made in the past, in which the Alam Zeb had severely injured as this time he has also injured. Leaders of the PPP(S) and other politicians including Nisar Muhammad Khan, Hukam Khan etc. have expressed grave concern and anger over the tragic incident and has said that the government has failed to protect the lives of the people. They questioned that how the government could protect the life of a common citizen when it could not protect the life of an MPA.


Want to be the attempted assassin "just happens" to be an MMA member, even though he also appears to be a relative?
Posted by: Fred Pruitt || 02/03/2003 11:05 am || Comments || Link || E-Mail|| [270 views] Top|| File under:
Bomb explosion in Karachi, one dead and two injured:
KARACHI, Feb 03: One person was killed and two injured in a blast which took place in the parking lot of Clifton Shopping Galleria behind PSO House at 11:30 a.m. Blast rocked the buildings and window panes of many of the nearby buildings were broken. The blast was caused by a bomb believed to be planted in a motorcycle. The explosion caused extensive damage to one side of the modern, glass structure of the PSO headquarters and blew out windows of nearby buildings."We cannot rule out foreign hand in the blast," Inspector General of Police (IGP), Sindh, Syed Kamal said while talking to reporters at the site of the blast.


Nor domestic hands, for that matter...


He said it would be premature to blame or suspect the Al- Qaeda for the blast. "It is a blast...that's all we know. We are investigating." Tariq Jameel, deputy inspector general of Karachi police, told Reuters. Police chief Asad Ashraf Malik said the motive for the bombing was unclear but he called it a terrorist strike. At least five motorcycles were also damaged in the explosion. One part of the damaged PSO building was smeared with the blood of the victim, who was thrown into it by the explosion, witnesses said. The blast caused panic as people ran for cover. Dozens of police and paramilitary officials rushed to the scene and cordoned off the area.


Modern glass buildings housing Gallerias are so secular and western, I'm surprised this is the first such booming.
Posted by: Fred Pruitt || 02/03/2003 10:01 am || Comments || Link || E-Mail|| [279 views] Top|| File under:
Southeast Asia
Indonesia arrests Singapore militant
Police in Indonesia say they have arrested the leader of the Singapore branch of Jemaah Islamiah (JI), the regional militant network accused of carrying out the Bali bombings last year.
Mas Slamet Kastari was detained on Sunday evening in the city of Tanjungpinang on the Indonesian island of Bintan, Lieutenant-General Erwin Mappaseng told the BBC. Mas Slamet had been on the run since 2001, when Singaporean police implicated him in a plot to crash an airplane into Changi International airport.
More than 50 alleged members of JI have been arrested over the last year in Singapore and Malaysia. News of Mas Slamet's detention came hours after a small bomb went off at the national headquarters of Indonesia's police force in the capital, Jakarta.


Bad timing for your capture, Mas. The cops are pissed.


Indonesian police say they have been on the trail of Mas Slamet Kastari for a few days, after receiving a tip-off from their Singaporean counterparts. He was first sighted on the Indonesian island of Sumatra, then followed to Bintan island, just off the coast of Singapore. There, according to police, he was supposed to meet with two accomplices who failed to turn up. "He was carrying a fake identity card and passport," Lieutenant-General Mapasseng said.


I'd have been surprised if he didn't.


The BBC correspondent in Jakarta, Rachel Harvey, says the arrest marks a significant breakthrough for the security forces. Recent improvements in co-operation between police forces in the region could be starting to pay dividends, she says. Also on Monday Indonesian police said they had arrested a Malaysian man who they said was involved in the planning and financing of the Bali bombing. A total of 30 suspects have now been arrested in connection with the Bali attacks, which killed nearly 200 people, mostly foreign tourists.


Too many people involved, someone was bound to talk. Your experienced terror groups limit the size of their cells to just a few people. That limits the damage when one cell is broken.
Posted by: Steve || 02/03/2003 10:01 am || Comments || Link || E-Mail|| [280 views] Top|| File under:
Pressure mounts on Indonesian president to speak out against US
Jakarta Post
Indonesian president Megawati Soekarnoputri appears to be wavering on whether to condemn a possible attack by the United States on Iraq as calls mount for her to speak out publicly against an attack. Analyst Ikrar Nusa Bhakti urged Megawati on Sunday to be more assertive in addressing the Iraqi issue in order to avoid the misperception that Indonesia supports the U.S. and its allies over Iraq. "It is true that we are dependent on the U.S. for many things, but that should not keep the President from being more assertive in addressing the issue," Ikrar told The Jakarta Post. "Voicing an anti-war opinion is a positive thing and in accordance with our Constitution, regardless of any possible ire from Washington."
"Of course it's a wringer, madame. But as president of Indonesia, it's your obligation to put your bosom in it."
Ikrar's comments came after noted religious leaders told the government over the weekend to make clear its stance on the Iraqi issue. During a meeting with Minister of Foreign Affairs Hassan Wirayuda last Friday, the religious leader said Megawati had to make known her position on a possible U.S. attack on Iraq.


As long as it's the same as theirs, anyway...


"The minister admitted that the President had never officially addressed the issue, which could be misunderstood as being indecisive," Muslim leader Solahuddin Wahid told the Post on Sunday.


Mega is either timid, which could be the case, or smart enough to realize that the U.S. is going to win on Iraq, one way or the other. The Islamists in Indonesia are determined to blindly follow the Arab lead, regardless of the fact that they're going to get tromped. It's the same bunch who were determined, up until October, that there was no terrorist danger to Indonesia, which just goes to show that there's no such thing as "disgraced" in politix.
Posted by: Fred Pruitt || 02/03/2003 10:01 am || Comments || Link || E-Mail|| [271 views] Top|| File under:
Indonesian police arrest Singapore head of Jemaah Islamiyah
Indonesian police said today they have arrested a man who is the chief in Singapore of the Jemaah Islamiyah regional network. Mas Slamet had plans to hijack planes in Bangkok and Singapore and crash them, said national police detective chief Commissioner General Erwin Mappaseng. Slamet was arrested in the town of Tanjung Pinang in Riau province on Sumatra island.


Yes! Oh, nice job!
Posted by: Fred Pruitt || 02/03/2003 10:01 am || Comments || Link || E-Mail|| [282 views] Top|| File under:
Bad Guys boom Indonesian police headquarters
Jakarta Post
An explosion rocked a building inside the Indonesian National Police headquarters complex in Jakarta early on Monday, El Shinta radio reported. The blast damaged several windows, the door and the ceiling. Two cars were damaged by the blast, but there was no casualties reported. The Bhayangkari building is a function hall which usually deployed to host meetings or wedding celebrations.
"Mahmoud, they're catchin' almost all the Jemaah killers!"
"You're right, Yusuf. We must vow..."
"YES! YES!"
"... DIRE REVENGE!"
National Police spokesman Brig. Gen. Edward Aritonang confirmed that the blast was caused by a bomb, which was planted before the entrance door of the building. "The low-explosive bomb was put in a black suitcase. But we have yet found out the detail of the bomb," he told reporters in a press conference held one and half hour after the blast. Edward denied that police failed to maintain its security as "the building is out of our security control because it is used for public events".


It's a public building. Anybody could sabotage it. That's the case with all public buildings...


He said that some officers have reported the suit to the bomb squad, but the bomb blew before they arrived. The case will be handled directly by the National Police, instead of the Jakarta Police.
And the National Police are not happy...
Posted by: Fred Pruitt || 02/03/2003 09:26 am || Comments || Link || E-Mail|| [260 views] Top|| File under:
Axis of Evil
Powell Promises U.N. Compelling Proof on Iraq
LONDON/BAGHDAD (Reuters) - Secretary of State Colin Powell pledged Monday to provide "straightforward, sober and compelling" proof this week that Iraq was hiding banned weapons from United Nations inspectors in violation of U.N. demands.
Baghdad has already dismissed the evidence. "They won't be really proof, they will be fabricated space and aerial photos," Hussam Mohammad Amin, head of Iraq's National Monitoring Directorate, said Sunday.
Wow, never saw that coming,did we? And Hussam sounds like he's got a real tough job.
In a Wall Street Journal opinion piece two days before he speaks to the U.N. Security Council, Powell wrote that although there was still no "smoking gun," the world must recognize Iraq had flouted the will of the international community.


I'd settle for "smoking rubble"...


Powell was backed up by British Prime Minister Tony Blair, Washington's main ally in its drive to force Baghdad to give up banned weapons peacefully or by force.
Blair said there was "unmistakable evidence" that Iraq was withholding cooperation from the inspectors.
Striking a conciliatory but firm note toward other European allies, many of them skeptical of U.S. intentions, Powell promised Washington would try to bridge differences and fully consult its partners before any decision to go to war.


...and if that don't work, we're going anyways."Partners" my ass.


A peaceful outcome was still possible if Iraq's President Saddam Hussein (news - web sites) switched course and cooperated with U.N. experts hunting for Baghdad's weapons of mass destruction. But Washington "will not shrink from war" if necessary, he wrote.
Powell did not say what evidence he would hand the Security Council Wednesday. One of his aides told an Egyptian daily it would not have the detail of evidence used in a law court but would convince "any sensible person" Iraq was hiding something.


Any "sensible person" is already convinced.



NO PICTURES OF STOCKPILED WEAPONS
Richard Haass, State Department director of policy planning, told al-Ahram in an interview run in Arabic: "I don't want to raise expectations. We will not present pictures of 30,000 stockpiled warheads which can each carry chemical weapons, if that is what you mean by evidence."
The two top U.N. disarmament officials, Hans Blix and Mohamed ElBaradei, are expected to go to Baghdad at the end of the week despite a letter they wrote that appeared to put conditions on the trip, U.N. officials said.
Iraq has rejected any conditions for the visit, expected on Saturday, just days before another key report by the inspectors to the Security Council on February 14 -- possibly the last before Washington finally decides on an attack.
In a German newspaper interview published Monday, Blix called on the United States to come up with concrete facts in its evidence to the United Nations this week.
"What we need is evidence that is actionable, tip-offs that lead us to specific places," Blix, the U.N.'s chief weapons inspector, told the Frankfurter Allgemeine Zeitung.


Like flashing signs "Weapons of Mass Destruction HERE".


In the Wall Street Journal article, Powell wrote that he would say Baghdad was continuing to frustrate the work of the inspectors, who have been scouring Iraq since November but have yet to find proof of chemical, biological or nuclear arms.
"While there will be no 'smoking gun' ... we will ... offer a straightforward, sober and compelling demonstration that Saddam is concealing the evidence of his weapons of mass destruction, while preserving the weapons themselves," he wrote.

SERIOUS CONSEQUENCES
Washington says Iraq is in breach of Security Council resolution 1441, which gave Baghdad a last chance to give up banned weapons peacefully or face "serious consequences."


To the UN "serious consequences " means they'll have the Iraqi ambassador's car towed..


Powell admitted that "much has been made of the friction between the U.S. and some of its traditional partners" -- France and Germany among them -- who want to slow the rush toward war.
"We will work to bridge our differences," he said, promising "a new round of full and open consultation with our allies about next steps."


"The next step is BOOM. Are you in or out?"


In London, Blair told the British parliament there was "a huge infrastructure of deception and concealment designed to prevent the inspectors from doing their job."
"The evidence of cooperation withheld is unmistakable," he said two days after returning from talks with President Bush (news - web sites) in Washington. "We are entering the final phase of a 12-year history of the disarmament of Iraq."
Greek Foreign Minister George Papandreou, on a Middle East tour as envoy of the European Union (news - web sites), of which Greece is current president, said chances of peace were "quite slim" but a last try by Arab states to head off war might be worth it.

Yeah, right...


Papandreou said in the Jordanian capital Amman that Arab leaders believed Saddam still had to be convinced that war could be imminent. "The feeling is that he doesn't understand" that time is running out, Papandreou said.


Then he's even dumber then we thought.


U.S. and British forces have been gathering in the Gulf and Turkey's government said Monday it would ask parliament this week to authorize military measures -- a move that could open the way for U.S. forces to open a northern front against Iraq.


Could????


IRAQ WANTS ARAB SUMMIT
In Iraq, which denies it has weapons of mass destruction, the newspaper Babel, owned by Saddam's eldest son Uday, called Monday for an emergency Arab summit to discuss "the aggressive American threats." "Babel"? How appropriate? Too bad it's spelled wrong. And those Arab summits always accomplish so much...
Arms inspections continued in Iraq Monday. The official Iraqi News Agency said the inspectors found a damaged warhead for a permitted short-range missile and a ceramic mold for a small missile during visits to at least nine more sites.


...and then they tried to find another distillery to search and mooch some of that good Iraqi scotch....


The agency called the finds unimportant.

as usual

There was no immediate comment from the inspectors.



Posted by: tu3031 || 02/03/2003 12:23 pm || Comments || Link || E-Mail|| [327 views] Top|| File under:
Iraqi 'Ghost' Troops :Now You See Them, Now You Don't
President Saddam Hussein has decentralized the Iraqi army in preparation for urban combat and will rely on his son Qusay to co-ordinate a defensive war in the cities, according to exiled generals monitoring Iraq.


This is just like listening to our retired generals on CNN telling us how the US military will fight.


"The Americans will be fighting ghosts. They will find it very hard to know where the enemy is. Those who are betting that Saddam will be defeated quickly are mistaken," Lt. Gen. Tawfik al-Yassiri told Reuters. "Tens of thousands of elite Iraqi forces have spread underground, above ground, in farms, schools, mosques, churches ... everywhere. They are not in camps or major installations.


There's a word for troops like this - deserters.


These units are prepared for city warfare and have the experience for it," said Yassiri.


Really? Just when did they face a modern combined arms unit and live?


Yassiri took part in a 1991 uprising against Saddam and now heads a council of exiled officers.


Exiled loosers


The officers say they still maintain contact with their former comrades inside Iraq.


Checking for job openings?


Another exiled officer, who did not want his name published, said some of the best trained units in house-to-house fighting are not part of the regular Iraqi army."They are vicious," the officer said. "They were trained in Europe and do not even wear uniforms."


Chechens?


He did not elaborate, but European states supplied Iraq with military equipment and training in the 1980s.
Saddam's former military aides say secondary systems of communications are in place to help the Iraq army function under U.S. strikes, including simple long range walkie-talkies and fiber optics cables that are hard to hit underground.


Fiber won't help the guys running around in the field and simple walkie-talkies are easy to monitor and jam.


They say the focus of Iraqi defenses are Baghdad and that Qusay, Saddam's younger son and most trusted lieutenant, is pivotal in keeping the Iraqi leader in command of his army.
In a region ruled by autocratic leaders reluctant to delegate power, Saddam has placed Qusay fully in charge of units responsible for the security of the regime, namely the Special Republican Guards and the Special Security Apparatus, the exiled generals say.


Giving him this much power means Sammy has anointed him as his successor. Otherwise he wouldn't have trusted him.


"Qusay still takes orders from Saddam. But Saddam will be trusting few people to see him or know where he is during the war," said Lt. Gen. Saad al-Obeidi, who was involved in Iraq's psychological warfare in the 1980s.


Meaning he'll be hiding in a seperate location.


"It will be almost exclusively Qusay, although he does not have any military experience really," Obeidi said.


This is a tough one. Do you take out Qusay on day one to cripple command and control, or do you let him screw things up?


Saddam, his former aides say, has divided Iraq into three sectors -- the north, center and south -- with commanders for each sector delegated almost total power during hostilities.


Makes sense, they know they'll lose communications.


They say they have found out the identity of only the southern commander so far -- Saddam's cousin Ali al-Majeed, known as Ali Chemical for leading Iraqi troops that smashed a 1988 Kurdish uprising in the north using chemical weapons.


Him we need to kill first day.
Posted by: Steve || 02/03/2003 11:57 am || Comments || Link || E-Mail|| [347 views] Top|| File under:
U.N. Watchdog Says World Losing Patience with Iraq
The head of the U.N. nuclear watchdog agency said Monday the world was losing patience with Iraq and Baghdad needed to begin cooperating more with U.N. weapons inspectors. Despite the disagreement among many countries about whether Iraq is in material breach of U.N. resolutions, International Atomic Energy Agency (IAEA) chief Mohamed ElBaradei told Reuters in an interview the consensus was that Baghdad had to improve its behavior. "There is an agreement that Iraq needs to cooperate more, that the international community is getting impatient and that inspectors should be able to provide positive reports soon," he said. ElBaradei said that this was a message he and fellow chief weapons inspector Hans Blix, in charge of the hunt for chemical, biological and ballistic weapons, would communicate to the Iraqis when they arrive in Baghdad Saturday.
"We expect to get a breakthrough in the area of chemical and biological (weapons) and missiles. Maybe we will not completely finish the job (this weekend) but we would like to see a breakthrough," he said.


Even ElBaradei is getting tired of being used by Saddam. He see's where this is going and wants to have a job after the war.
Posted by: Steve || 02/03/2003 11:44 am || Comments || Link || E-Mail|| [279 views] Top|| File under:
Middle East
Malnutrition in Gaza 'as Bad as Zimbabwe' Says Clare Short
The disturbing report, Losing ground: Israel, poverty and the Palestinians, examines in detail how Israels occupation of the West Bank and the Gaza Strip has been the primary cause of the destruction of the Palestinian economy. It calls for full Israeli withdrawal from the Occupied Palestinian Territories, and for international monitors to oversee the process.


A magnificent piece of muddled reasoning...


International Development Secretary Ms Short told a packed meeting in the House of Lords that if there was no speedy action the possibility of a viable Palestinian state would be eroded. "Most people in the world have agreed that the answer is two states side by side, two states that both people can feel safe in and gain security. There would need to be lots of international intervention to make people feel safe. But if we dont move quickly, the possibility of a Palestinian state is being eroded by growing settlements and then we have no solution."


Raving lunatics exploding in all directions aren't part of the argument, of course...


President Bush has said he believes in two states, Colin Powell has said he believes in two states, Prime Minister Sharon has said he believes in two states. If we dont make progress on that, two states will be eroded and then we dont have any political solution around which to mobilise. Then the danger of the crisis becomes enormous.


God forbid we don't have a political solution around which to mobilize!


William Bell, co-author of the report and Christian Aids Policy Officer for Palestinians and Israel said: The Palestinians are currently living in a state of extreme, worsening poverty and fear for their future. Almost three quarters of Palestinians now live on less than US$2 a day - below the United Nations poverty line. The report details how, in the ten years of the Oslo peace process, living standards have worsened for almost all Palestinians living in the West Bank and the Gaza Strip. Last year, due to Israeli closures of these regions, Palestinian earnings from agriculture fell by 70 per cent, as farmers were unable to market their produce, for instance.


That would seem to be a clear indicator that the Oslo "peace processor" isn't good for the Paleostinians, wouldn't it?


Doctors report clear growth in important indicators of poverty - including child malnutrition, anaemia in pregnant women and a sharp increase in numbers of underweight babies. Stress-related conditions such as heart disease and hypertension have also increased. Since the beginning of the second intifada, in September 2000, new cases at mental health clinics have grown by 100 per cent - alarmingly, most of these cases are children.


Could that have something to do with the very fact of the Second Intifadah?


Ms Short said that according to UNICEF figures, children in the Gaza were now as malnourished as children in the Congo and Zimbabwe.


You have to admire the way they totally dismiss any relation between cause and effect here. The Oslo peace processor isn't good for Paleostinians, the Second Intifadeh increases the incidence of mental breakdown by one hundred percent, and not a word about the boomers, gunnies, snuffies, and Criminal Masterminds™ who're conducting warfare against Israel. The poor, put-upon Paleos can't "bring their goods to market" because they're shut out of Israel — there don't seem to be any markets within Paleostine. Why did the mean old Zionists lock them out? Could it possibly be because of their habit of exploding or shooting women and children to shreds? If I drive a nail through my own forehead, sure, I can complain about having a headache. But it's my own damned fault, isn't it?
Posted by: Fred Pruitt || 02/03/2003 11:42 am || Comments || Link || E-Mail|| [350 views] Top|| File under:
Axis of Evil
U.S. Begins Training Iraqi Dissidents
The U.S. Army started training a group of Iraqis opposed to Saddam Hussein on Monday for support roles in the event of U.S.-led war with Iraq. So far, only a few dozen volunteers recruited from Iraqi opposition groups around the world have arrived at the Taszar air base, 120 miles southwest of Budapest, where the training is taking place under heavy security. "I can confirm that the training began today," U.S. Army Maj. Robert Stern, a spokesman for the training task force, told The Associated Press in a telephone interview from the base. The Hungarian government authorized the United States to bring 1,500 trainers and up to 3,000 volunteers for two training sessions at the Hungarian air base. The U.S. military has permission to use the base until the end of the year, provided the dissidents do not receive combat training.
"The volunteers will be primarily responsible for translation and liaison work" between the coalition forces and the Iraqis, Stern said. Still, the volunteers will learn self-defense, laws of armed conflict including the Geneva Conventions, human rights, rules of engagement and ethical decision-making.
A second round of training will focus on the conduct of civil military operations, guide and liaison work, and guard work.
Stern also said translators and teachers also were at the base to help some volunteers understand the training and improve their English. Once the volunteers complete both phases of training, they will be flown from Taszar to an area outside Hungary yet to be determined.


Bet we can guess.
Posted by: Steve || 02/03/2003 11:23 am || Comments || Link || E-Mail|| [267 views] Top|| File under:
Sammy issues even more blood-curdling threats...
President Saddam Hussein vowed yesterday to kill one million enemy soldiers if they tried to take Baghdad but offered to cooperate with the UN disarmament process after inviting the chief UN weapons inspectors back to Iraq. "The enemy will not enter Baghdads suburbs because he will die. Even if they send a million soldiers, our boys will kill them," Saddam told senior military aides. "The enemy will land in remote regions and film it," the Iraqi strongman said, according to reports released to the official press.


We're going to fake it, and they're going to kill a million of us. Quick, Ethel! My pills!


Saddam charged that the enemy media will then start saying that they are at some distance from Ramadi (west of Baghdad) or somewhere else and now on its way to invade this or that city. This is how they are going to put on their show, he added.


Was it good for you, too, darling?


As Washington presses the UN Security Council to authorize war, the press said Saddam had reviewed with top aides, including Defense Minister Sultan Hashem and son Qussay, strategies to defeat an enemy landing while limiting Iraqi losses.


And how do they intend to do that?


Iraq also threatened suicide attacks. Suicide attacks are our new weapons, Vice President Taha Yassin Ramadan told the German news magazine Der Spiegel, adding: The whole region will be set ablaze. This part of the world will become a sea of resistance and danger for Americans. Neighboring countries hosting US troops would be especially singled out, Ramadan said.


That makes sense. Not much sense, but sense. The best way to limit Iraqi losses is to have the Iraqis blow themselves up...
Posted by: Fred Pruitt || 02/03/2003 11:22 am || Comments || Link || E-Mail|| [788 views] Top|| File under:
3rd U.S. Carrier Near Iraq; 4th to Come
A third U.S. Navy aircraft carrier is now within striking distance of Iraq, joining the USS Constellation and the USS Harry S. Truman, and a fourth will head there soon, defense officials said Monday. The USS Abraham Lincoln, which had been holding in waters off Australia last month, re-entered the Arabian Sea over the weekend, the official said, speaking on condition of anonymity. It departed Perth, Australia on Jan. 20 after receiving orders to head back to the Persian Gulf instead of going to its home port at Everett, Wash. With a possible war against Iraq looming, the Lincoln is in the unusual situation of extending its time at sea indefinitely. It completed its normal six-month deployment in January and was due to return from the Gulf to its home port at Everett, Wash. Instead it was ordered to hold in the western Pacific and await further instructions.
The Lincoln is the only carrier with a squadron of the Navy's newest fighter-bombers, the F/A-18 Super Hornet, which has greater range than the older Hornets. Its air wing includes more than 80 attack and support planes.
The Constellation took the Lincoln's place in the Gulf in mid-December and is still there.
The Truman is in the eastern Mediterranean.


With Jordan granting overflight rights, she'll be hitting western Iraq targets.


A fourth carrier, the Norfolk, Va.-based USS Theodore Roosevelt, is wrapping up pre-deployment training off the East Coast of the United States and is likely to head toward the Gulf within several days, one defense official said.


Takes about a week to get to the Med.


The Navy is prepared to send a fifth carrier, the USS Kitty Hawk, which is based at Yokosuka, Japan. If it goes, it likely would be replaced in the Pacific by the USS Carl Vinson, officials say.


USS Carl Vinson would then cover N. Korea so they don't get lonely.




Posted by: Steve || 02/03/2003 11:06 am || Comments || Link || E-Mail|| [274 views] Top|| File under:
As-Sahaf says US aims to hegemonize Iraq's resources
Baghdad, Feb. 2, INA
Information Minister Mr. Mohammed Saed As-Sahaf has met ex-former UN coordinator in Iraq Mr. Hanz Sponeck. During the meeting, Mr. As-Sahaf confirmed that the real aim of US is to control Iraq's wealth and the whole region oil resources and not to look for Mass destruction weapons.


And who should know better than Mr. As-Sahaf?


He added that the media clamor that the US administration provokes against Iraq to get international support to launch aggression was failed, confirming that Iraq would strongly defend Its land in case of launching aggression by the US administration.


Just like last time...


Mr.Hanz expressed rejection for the US threats against Iraq and hopping that the war would not be occurred for its dangerous results to the whole region, calling for exerting more diplomatic efforts to solve the matter peacefully especially that Iraq is co-operating with the inspectors who have never found any thing after two month of inspection's activities.


"So there. You're gonna save us, ain'tcha?"
Posted by: Fred Pruitt || 02/03/2003 10:41 am || Comments || Link || E-Mail|| [324 views] Top|| File under:
Sammy will not meet Blix& Elbaradie: Spokesman
Baghdad, INA
An authorised spokesman told INA that President Saddam Hussein's agenda does not include meeting with head of UNMOVIC Hans Blix and head of IAAE Muhammed Elbaradie during their visit to Iraq on 8th this month. The spokesman added that Iraqi officials due to meet them are authorised by President Hussein and political leadership on the two organisations' tasks.


"Just send somebody to jolly them up. I've got more important things to do..."
Posted by: Fred Pruitt || 02/03/2003 10:33 am || Comments || Link || E-Mail|| [268 views] Top|| File under:
Iraq issues blood-curdling threats...
Iraq will inflict massive casualties on American troops if the United States launches an invasion to topple Saddam Hussein, a senior Iraqi legislator declared Monday. Iraqi parliament speaker Saadoun Hammadi told a group of legislators from the European Parliament that Iraq "will not turn the other cheek" should the United States use force to make Saddam's regime give up banned weapons programs. "American aggression will end up in a catastrophe for them," Hammadi said. "They will incur casualties beyond their imagination."

Yours is a society which cannot accept 10,000 dead in one battle... I say to you clearly that Iraq's rights... we will take one by one... If you use pressure [to oppose us], we will deploy pressure and force. We know that you can harm us although we do not threaten you. But we too can harm you. Everyone can cause harm according to their ability and their size. We cannot come all the way to you in the United States, but individual Arabs may reach you.
No, wait. That's what they said the last time...
Posted by: Fred Pruitt || 02/03/2003 10:21 am || Comments || Link || E-Mail|| [363 views] Top|| File under:
International
German knifes American in Cebu bar fight over Iraq
American, German in brawl
over Iraq in Cebu
Posted: 10:46 AM (Manila Time) | Feb. 03, 2003
Agence France-Presse

CEBU - An American tourist was knifed and wounded by a German man in the central Philippines in a bar brawl over the raging issue of Iraq, police said Monday.

Police detained Frank Oesterle after he stabbed American John Flynn with a Swiss knife on Friday, Superintendent Maximo Calimlim, the provincial police chief in Cebu City said.
German and American fight over Iraq in a P.I. bar and one stabs
the other with a Swiss army knife - I posted in International just cuz it was so confusing ;-)
The 41 year-old American is confined at a Cebu hospital with multiple stab wounds, but his life is not thought to be in danger.

Calimlim said Flynn and Oesterle, a 37 year-old economist from Munich, met at a bar in the beach resort of Moalboal near here and started arguing their countries' respective positions over UN Security Council resolutions on Iraq's weapons of mass destruction.

Oesterle, interviewed by a local radio station inside his jail cell, said he had told the American that he was against a threatened US-led attack on Baghdad because "many people will die if the US makes good its threat."

He said he regretted what happened, admitting both men were drunk when they started the argument.

Oesterle said a fistfight followed. The last thing he remembered was he was down on the floor with Flynn sitting on top of him.

"When you're on a holiday, you better speak about nice food, beautiful women and white beaches," said the German, who said he would ask the American to forgive him. He would also urge police not to press charges.

Riggghhhhttt
Posted by: Frank G || 02/03/2003 07:17 am || Comments || Link || E-Mail|| [329 views] Top|| File under:
Home Front
Palesine, Schmalestine
Only Glenn Reynolds could conjur this up:



But seriously, the real meaning of the Shuttle exploding above Palestine (Texas) is obvious, and it's directed to Yasser Arafat: If you don't want all kinds of high-tech exploding American stuff to come down on you, you'd better get on the right side of history before it's too late.

It's a message from God, Yasser. Put down those baby wipes, and think about it.



This made me laugh, and given the tragedy Saturday that wasn't easy to do.
Posted by: Steve White || 02/03/2003 01:40 am || Comments || Link || E-Mail|| [333 views] Top|| File under:
Caucasus
UNSC calls on Georgians to fix Kodori Gorge situation
The UN Security Council in its newly adopted resolution called upon the Georgian side to fully implement the Protocol on the Settlement of the Situation in the Kodori Gorge and to put an end to the activities of illegal armed formations there.


This will strike fear into the hearts of all those in the Gorge. A UN security council resolution! They'll be shaking in their boots.


This was reported on Saturday by the Russian Foreign Ministry Press and Information Department. Last Thursday the UN Security Council unilaterally adopted resolution 1462 in connection with the Georgian-Abkhazian settlement, in which it ruled to extend the Mandate of the United Nations Observer Mission in Georgia /UNOMIG/ up to July 31, 2003.
UNOMIG = UN's a coming, Oh MI God!
The resolution also contains a suggestion that the Georgian and Abkhazian sides consider a possibility of holding a new conference on confidence-building measures, which Russia has been consistently advocating, noted Russian foreign ministry officials.


In other words, the usual.
Posted by: Steve White || 02/03/2003 01:07 am || Comments || Link || E-Mail|| [341 views] Top|| File under:
Who's in the News
28
[untagged]
Bookmark
E-Mail Me
The Classics
The O Club
Rantburg Store
The Bloids
The Never-ending Story
Thugburg
Gulf War I
The Way We Were
Bio
Merry-Go-Blog
Hair Through the Ages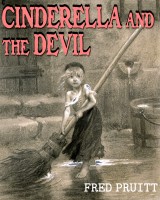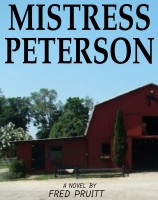 On Sale now!


A multi-volume chronology and reference guide set detailing three years of the Mexican Drug War between 2010 and 2012.

Rantburg.com and borderlandbeat.com correspondent and author Chris Covert presents his first non-fiction work detailing the drug and gang related violence in Mexico.

Chris gives us Mexican press dispatches of drug and gang war violence over three years, presented in a multi volume set intended to chronicle the death, violence and mayhem which has dominated Mexico for six years.
Click here for more information


Meet the Mods
In no particular order...


Steve White
Seafarious
Pappy
lotp
Scooter McGruder
john frum
tu3031
badanov
sherry
ryuge
GolfBravoUSMC
Bright Pebbles
trailing wife
Gloria
Fred
Besoeker
Glenmore
Frank G
3dc
Skidmark
Alaska Paul



Better than the average link...



Rantburg was assembled from recycled algorithms in the United States of America. No trees were destroyed in the production of this weblog. We did hurt some, though. Sorry.
35.172.233.215