Africa Horn
Policeman, terrorist killed in Chlef
[MAGHAREBIA] Algerian security services killed a terrorist on Friday (February 15th) night in Sidi Akkacha, 43km north of Chlef, El Moudjahid reported. The terrorist was in a stolen vehicle earlier in the day when he killed a police officer who stopped him for an identity check.
Posted by: Fred || 02/18/2013 00:00 || Comments || Link || E-Mail|| [443 views] Top|| File under: al-Qaeda in North Africa
Security Operation In Lower Shabelle
[Shabelle] The Marka District commissioner contacted Shabelle radio and said that an operation to remove Alshabab from Lower Shabelle that was taken over by Alshabab was successful, with Alshabab caught and currently in government hands.

The district commissioner of Lower Shabelle, who spoke with Shabelle Radio said that government troops and AMISOM conducted the sensitive operation. Through that operation it is said that many people were caught and also uncountable explosive items were found in the operation.

This was the most recent villages that AMISON and government army of Somalia conquered.
Posted by: Fred || 02/18/2013 00:00 || Comments || Link || E-Mail|| [427 views] Top|| File under: al-Shabaab
One killed in Northeast Kenya Bomb Blast
[An Nahar] One person was killed in a

kaboom

at a school in the northeastern Kenyan town of Garissa late Saturday, officials said, adding they believed the man may have been the bomber himself.

"Badly damaged body parts of a man were discovered at Garissa primary school after a loud

kaboom

," said

a police brass hat

in the restive region which borders war-torn Somalia.

"We strongly suspect he is the one who had the bomb, and was most likely assembling it when it went off," he said Sunday, adding that investigations were continuing.

Two pistols were also found at the blast site, he added.

The

kaboom

is the latest in a string of attacks in Garissa -- which lies some 120 kilometers (75 miles) from Somalia, where Kenyan troops are fighting Islamist Islamic fascisti -- as well as elsewhere in Kenya.

Garissa county commissioner Maalim Mohammed confirmed there had been "an incident where a person was killed," adding that investigations were ongoing.

Attacks have increased in Kenya since Nairobi sent soldiers into Somalia to fight al-Qaeda-linked Shabaab Islamic fascisti in October 2011, prompting warnings of

Dire Revenge™

from the

beturbanned goon

s.

The violence has been blamed on the Islamic fascisti or their Kenyan supporters, although no attacks have been claimed by the Shabaab.

The Shabaab are on the back foot in southern Somalia after losing a series of key towns to African Union


...a union consisting of 53 African states, most run by dictators of one flavor or another. The only all-African state not in the AU is Morocco. Established in 2002, the AU is the successor to the Organisation of African Unity (OAU), which was even less successful...


troops -- including the Kenyan army -- as well as allied Somali forces and Æthiopian soldiers.

However,


a poor excuse is better than no excuse at all...


the Shabaab continue to stage guerrilla attacks, raising security concerns in Kenya ahead of the March 4.

Guns are common in the impoverished northeastern region, which hosts some 500,000 Somali refugees.

Posted by: Fred || 02/18/2013 00:00 || Comments || Link || E-Mail|| [409 views] Top|| File under: al-Shabaab
Africa North
Egypt: Explosives smuggling attempt thwarted
[Ynet] Egyptian security forces in Suez have thwarted for the second time within 48 hours an explosives smuggling attempt.

As in the previous case, the forces found the explosives in a truck headed to the Sinai Peninsula.
Posted by: trailing wife || 02/18/2013 00:00 || Comments || Link || E-Mail|| [1089 views] Top|| File under:
Man tortured in public by Egyptian police now missing
[Al Ahram] Hossam Abou El-Regal, who was allegedly dead after being brutally beaten Saturday at the hands of

coppers

who accused him of killing a colleague in Upper Egypt's city of Beni Suef, has disappeared from Beni Suef Hospital where he was transferred after the attack.

According to an official at the hospital, around a hundred armed "outlaws" broke into the hospital Saturday night and took Abou El-Regal after they were told that he was in a coma and had not yet died.

Meanwhile,


...back at the alley, Slats grabbed his rosco...


family of Abou El-Regal are accusing police of being behind the kidnapping of their son for whom they have no confirmation whether he is alive or dead.

Abou El-Regal was jugged
You have the right to remain silent...
Saturday by several

coppers

and others in an apartment in Beni Suef. They then took him to the funeral of slain officer Captain Hisham Abou Tama where he was tied down in a mini-truck and beat to death as tens of mourners watched.

The assault on Abou El-Regal allegedly took place in the presence of senior security and political officials in Beni Suef who were leading the procession, including General Ahmed Shaarawi, the governorate's security director, and Maher Beybers, Beni Suef governor.

Posted by: Fred || 02/18/2013 00:00 || Comments || Link || E-Mail|| [459 views] Top|| File under: Arab Spring
Egypt orders Islamist detained for insulting Christianity
[Al Ahram] Egypt's state prosecutor ordered on Sunday an

bad boy

Islamic preacher tossed in the calaboose
Maw! They're comin' to get me, Maw!
for questioning on suspicion of insulting religion after a complaint from a Christian activist, a judicial source said.

The preacher Ahmed Abdullah, known as Abu Islam, is already on trial for tearing up a bible during a protest outside the American embassy in Cairo in September over a short film made in the United States that insulted the Prophet Mohammed.

The latest probe came after a complaint filed by Coptic Christian activist Nagib Gibrail who accused Abu Islam of insulting Christians on a television show.

Egyptian law forbids insults against religion, allowing police in the past to arrest Shiite

Moslem

s and Christians for alleged slights against Islam.

Posted by: Fred || 02/18/2013 00:00 || Comments || Link || E-Mail|| [517 views] Top|| File under: Arab Spring
Protesters in Egypt's Port Said threaten 'escalation' if demands go unmet
[Al Ahram] After hitting the streets of Egypt's Port Said on Sunday, thousands of anti-government demonstrators plan to escalate their protests in the coming three days if seven demands go unmet by authorities, according to Ibrahim El-Masry, a former Masry Club football player and protest leader.

Demands include the dismissal of Interior Minister Mohamed Ibrahim and the abrogation of a night-time curfew imposed on Egypt's canal cities last month.

Speaking to Ahram Online, El-Masry did not specify the kind of "escalations" protesters might resort to, but insinuated that they might not be peaceful. "Protesters are mainly concentrated in Martyrs' Square [located in central Port Said], where they plan to stage a three-day sit-in," he said.

"If we're ignored again, we will escalate further," said El-Masry. "We haven't decided exactly what we will do, but from now on, we will hold the

politicians

hip responsible for the political and criminal consequences that take place."

Schools in Port Said, he went on to note, "were closed today because of the protests."

Protesters from all walks of life staged marches across the restive canal city on Sunday in an effort to mobilise popular support for a planned civil disobedience campaign to protest the authorities' failure to meet their stated demands.

With Egypt subject to mounting political and economic instability in the two years since the January 25 Revolution, Port Said has had to deal with unique challenges since its infamous football stadium disaster last year.

That incident saw the city's home fans assault their Cairo counterparts -- fans of the rival Ahly football club -- in the wake of an ill-tempered league match. At least 72 of the latter were killed in the ensuing bloodshed.

Egypt's 'football massacre' left Port Said reeling under an unofficial boycott -- economic and social -- and a profound sense of isolation.

The most dangerous consequence of the disaster, however, came this year, when 21 Port Said residents were slapped with death sentences on 26 January for their involvement in the tragedy -- which plunged the city into further chaos.

The court rulings led to days of bloody

festivities

between angry protesters and police in Port Said, resulting in the death of more than 40 people, mostly civilians. Shortly afterward, a curfew was imposed on the city.

Posted by: Fred || 02/18/2013 00:00 || Comments || Link || E-Mail|| [432 views] Top|| File under: Arab Spring
Africa Subsaharan
New Islamic extremist group Ansaru claims kidnapping of 7 foreign workers in north Nigeria
A little-known Islamic extremist group claimed responsibility Monday for the kidnapping of seven foreign workers from northern Nigeria, threatening their safety if anyone tried to intervene and free them.

The group that calls itself Ansaru issued a short statement to journalists, later obtained by The Associated Press, in which it said its fighters kidnapped the foreigners Saturday night from a construction company's camp at Jama'are, a town about 200 kilometres (125 miles) north of Bauchi, the capital of Bauchi state.

Authorities have said those kidnapped include one British citizen, one Greek, one Italian, three Lebanese and one Filipino, all employees of a Lebanese construction company called Setraco.

The statement said Ansaru committed the abduction "based on the transgression and atrocities shown to the religion of Allah by the European countries in many places such as Afghanistan and Mali."

"It is stressed that any attempt or act contrary to our conditions by the European nations or by the Nigerian government will" endanger the hostages, the statement read. The statement offered no conditions, suggesting the group would later contact authorities to make a ransom demand.
Posted by: tipper || 02/18/2013 11:45 || Comments || Link || E-Mail|| [502 views] Top|| File under:
Foreign workers kidnapped in northern Nigeria
[FRANCE24] Gunmen stormed a construction site in northern Nigeria, kidnapping seven foreign workers and killing a security guard, police said Sunday, in one of the worst attacks on expatriates in the restive region.

Two Lebanese, an Italian and a Greek have been confirmed by their governments to be among those seized in the attack late Saturday on the Setraco construction site in the town of Jama'are in Bauchi State.

Bauchi, among the states in northern Nigeria where Islamist

myrmidon

group Boko Haram
... not to be confused with Procol Harum, Harum Scarum, possibly to be confused with Helter Skelter. The Nigerian version of al-Qaeda and the Taliban rolled together and flavored with a smigeon of distinctly Subsaharan ignorance and brutality...
has carried out repeated attacks, saw two separate gun raids earlier Saturday, but it was not clear if the Islamists were behind the violence.

"From the report we have received, the hostages are seven in all. They include four Lebanese, an Italian, a Briton and a Greek," Bauchi state police

front man

Hassan Auyo said.

There has been no confirmation that a Briton was among those kidnapped nor that the number of Lebanese was four.

"We are aware of reports and are making enquiries with the local authorities,"

Britannia

's Foreign Office said.

The Lebanese foreign ministry said two of its citizens were among those seized.

Greek Foreign Minister Dimitris Avramopoulos said in a statement that he had contacted his Italian counterpart regarding a response, adding that a plane was on standby should it be necessary to send a party from Athens to Nigeria.

Local government chairman Adamu Aliyu told AFP that residents believed a Lebanese mother and daughter were in the group taken by the

gunnies

, but those details could not be verified by police.

A security guard at the Setraco site was

rubbed out

in the raid in Jama'are, about 200 kilometres (125 miles) from the state capital, Bauchi's police chief Mohammed Ladan told AFP.

Setraco Nigeria, a construction and civil engineering company with a road project in the region, is a subsidiary of Lebanese-owned Setraco International Holding group.

The attack on the site came after the same

gunnies

were repelled while trying to storm a

cop shoppe

and a prison in the town, the police chief said.

"The

gunnies

came in five all-terrain vehicles," said resident Musa Balla, estimating they arrived between 8:00 pm (1900 GMT) and 10:00 pm.

Gunmen also launched a similar attack on a

cop shoppe

in the town of Kafin Madaki, 40 kilometres (25 miles) from the state capital, triggering a shootout but causing no casualties, Ladan said.

Posted by: Fred || 02/18/2013 00:00 || Comments || Link || E-Mail|| [440 views] Top|| File under: Boko Haram
Arabia
Yemen court jails 3 Albanians over arms smuggling
[Al Ahram] A Yemeni court on Sunday sentenced three Albanians tossed in the clink
Into the paddy wagon wit' yez!
in the eastern Hadramawt province to six years in prison for smuggling arms and explosives into the country, a judicial source said.

The three were arrested in December as they smuggled 179.5 tonnes of ammunition in a ship and were found guilty of trafficking military equipment into Yemen, the source said.

The judge "read the verdict in which the defendants were sentenced to six years and the ship and explosives confiscated," the source added, saying their case was heard by a court specialised in terrorism cases.

The defendants, whose trial began in January, said they will appeal the verdict, and insisted that they had stopped in the port city of Mukalla to refuel the ship, the source said.

The ship, with flags of Kenya and Moldova on it, had arrived from Monte Negro.

The charge sheet says the boat remained in international waters before entering Yemen's territorial waters where its crew claimed they wanted to refuel.

In a separate case Yemeni authorities last month seized what they say is a ship loaded with Iran-linked arms. The eight-member Yemeni crew of the shiap are being questioned.


Posted by: Fred || 02/18/2013 00:00 || Comments || Link || E-Mail|| [458 views] Top|| File under: al-Qaeda in Arabia
Bangladesh
Bangladesh parliament amends war crime law
[GUARDIAN.CO.UK] Bangladesh's parliament has amended a law allowing the state to appeal against the life sentence given to an opposition leader for his role in mass killings and rape during the 1971 war for independence.

Tens of thousands of demonstrators in central Shahbag Square cheered as the assembly approved the changes on Sunday.

Protesters have gathered in central Dhaka for the past 13 days demanding the death penalty for Abdul Quader Mollah, an assistant secretary general of the Jamaat-e-Islami
...The Islamic Society, founded in 1941 in Lahore by Maulana Sayyid Abul Ala Maududi, aka The Great Apostosizer. The Jamaat opposed the independence of Bangladesh but has operated an independent branch there since 1975. It maintains close ties with international Mohammedan groups such as the Moslem Brotherhood. the Taliban, and al-Qaeda. The Jamaat's objectives are the establishment of a pure Islamic state, governed by Sharia law. It is distinguished by its xenophobia, and its opposition to Westernization, capitalism, socialism, secularism, and liberalist social mores...
party, for war crimes. The prominent Islamist was given a life sentence by a tribunal last month, stunning many Bangladeshis.

The amendment will "empower the tribunals to try to punish any organizations, including Jamaat-e-Islami, for committing crimes during the country's liberation war in 1971", the law minister, Shafique Ahmed, said

The government is facing growing pressure to ban Jamaat-e-Islami and groups linked to it. Ahmed told

news hound

s the government was considering such a ban.

Lawyers said Sunday's amendment sets a timetable for the government to appeal against Mollah's sentence and secure a retrial. The previous law did not allow state prosecutors to call for a retrial except in the case of acquittals.
Posted by: Fred || 02/18/2013 00:00 || Comments || Link || E-Mail|| [1096 views] Top|| File under: Jamaat-e-Islami
Caribbean-Latin America
14 die in Monterrey and Nuevo Leon
UPDATED

For a map, click here. For a map of Nuevo Leon state, click here. For a map of Monterrey, click here

By Chris Covert
Rantburg.com

A total of seven individuals were shot to death in two separate incidents in Monterrey, Nuevo Leon Saturday afternoon, according to Mexican news reports.

A news item which appeared on the website of Milenio news daily reported that six men in their 20s were gunned down by armed suspects travelling aboard two vehicles in Nieto Garza colony. The shooting took place at around 1800 hrs Saturday evening near the intersection of calles 20 de Noviembre and Juan B. Ceballos. Four of the victims died at the scene of the shooting, while a fifth victim was wounded but died before reaching medical care.

The victims were identified as Martin Bautista Flores, AKA El Campita, Ignacio Bautista Flores, David Bautista Castillo, Carlos Alberto Martínez Ruiz and Miguel Bautista. Martin Bautista Flores was identified as a former police agent. Martin Contreras Guerrero was another victim.

A second incident took place at around 1850 hrs Saturday evening near the intersection of calles Lima and Ignacio Comonfort, where two unidentified men were shot to death and two others were wounded in a garage at a residence.

Seven other individuals were killed or were found dead in or near Monterrey.

A man was shot to death while standing at a queue at a taco stand in Pueblo Nuevo colony in Apodaca municipality colony Saturday night. Miguel Angel Ochoa Guzman, 35, died at the scene near the intersection of calles Rio Aconcagua and Rio Acaponeta. According to the translation, two unidentified armed suspects exited from a vehicle and shot Ochoa Guzman in the head before fleeing from the scene on foot. The suspects were said to have taken a taxi a few block away.


An unidentified man was executed following a rollover car crash in Monterrey Saturday night. The victim was involved in a pursuit in Independencia colony at around 2100 hrs, when the driver of the car he was travelling in crashed near the intersection of calle Oaxaca and Lago de Patzcuar.


An unidentified man in his 20s was shot to death in Monterrey Friday afternoon. The incident took place at around 1645 hrs near the intersection of calles Carlos Salazar and Constantino de Tarnava in Zona Centro, where the victim was dismounted from a vehicle and shot twice in the head.


An unidentified man in his 20s was shot and seriously wounded in Monterrey Friday night. The incident took place near the intersection of calles Martin Carrera and Napoleon Bonaparte in Estrella colony at around 2130 hrs. The victim was walking to the home of his girlfriend when unidentified armed suspects, also on foot, shot him.


An unidentified man was found found dismembered and placed in two garbage bags in Moderna colony of Monterrey. The find was made around 1100 hrs Sunday near the intersection of Privada Cedro and Calle Mirto. The report suggested the victim was dumped at the location.


An unidentified individual was found dead in Independencia colony in Monterrey Sunday. A patrol with the Nuevo Leon state Fuerzas Civiles located skeletal remains in a remote area on Calle San Agustin. The report said the victim may have been killed as many as eight months ago.


Two unidentified men were found shot to death aboard an abandoned car on a highway in Nuevo Leon Sunday evening. The victims were found in the trunk of a sedan near Cienega de Flores municipality on Kilometer 42 of the highway to Nuevo Laredo, Tamaulipas.


A facility belonging to the Procuraduria General de la Republica or national attorney general was hit with small arms fire on Sunday just after the discovery of the two dead individuals near Cienega de Flores municipality. About eight shots were fired into a fence which surrounds the facility, which is in Escobedo municipality, north of Monterrey. No one was reported hurt in the attack.
Chris Covert writes Mexican Drug War and national political news for Rantburg.com
Posted by: badanov || 02/18/2013 00:00 || Comments || Link || E-Mail|| [568 views] Top|| File under:
Caucasus/Russia/Central Asia
Three terrorists killed in Dagestan
Russian law enforcement officers have killed three suspected terrorists militants in the Russian North Caucasus republic of Dagestan.

The terrorists militants were spotted early on Sunday during a security operation in the woods near the village of Pokrovskoye in the Khasavyurt district in northern Dagestan.

The terrorists militants opened fire on the security officers "and were killed by retaliation fire. There are no casualties among the police."

In a separate episode, an unknown attacker opened fire on police officers in the Khasavyurt district on Saturday evening and was killed by return fire. One policeman was injured in the clash.

A spokesman for the Interior Ministry said, "When police officers tried to stop a VAZ-2114 car for document check, a man inside the car fired at them. He was killed by return fire. One police officer has been hospitalized with wounds."
Posted by: ryuge || 02/18/2013 00:00 || Comments || Link || E-Mail|| [446 views] Top|| File under:
India-Pakistan
Five killed in attack at government office in Peshawar
At least five people were killed and several more wounded in an apparent attack on the office of the Pakistani government's political agent in Peshawar.

Explosions and gunfire were heard during Monday's attack on the compound of Muttahirzeb Khan, who is the government's representative in the region's tribal areas. The victims are mostly security officials.

Officials said that two suicide bombers entered the compound, where a meeting of government and tribal officials was being held. After shooting was heard, two large blasts shook the compound.

Niaz Ahmad Khan, a tribal politician, said, "We were holding a meeting and some others were joining us when firing started inside the political compound, and then there was a heavy blast, and again heavy firing began. We were told by the officials to take shelter inside the office as the terrorists had attacked the political compound."

He said he saw two bodies and some wounded people lying on the ground inside the compound. Khalid Mumtaz Kundi, one of Khan's deputies who was visiting from Khyber agency, was wounded in the attack.
Posted by: ryuge || 02/18/2013 04:51 || Comments || Link || E-Mail|| [1127 views] Top|| File under:
Terror suspects remanded to Taxila police
[Dawn] A civil court of Rawalpindi on Saturday handed over six suspected

cut-throats

of banned Tehrik-e-Taliban Pakistain (TTP) to Taxila police on two days physical remand.

They were tossed in the calaboose
Drop the rod and step away witcher hands up!
by the police on Friday and were brought to the Anti Terrorism Court (ATC) on Saturday.

But due to unavailability of ATC judge they were produced before Civil judge cum Judicial Magistrate Mohammad Yousaf. According to Taxila police SHO, Mohammad Khan, the suspected TTP

cut-throats

were booked under section 7ATA related to terrorism and possessing illegal weapons.

The police officer said they had recovered 6kg explosives material, 150 detonators, three pistols, one grenade, and a huge quantity of detonator wires from the suspects.

According to the police, the suspects had confessed to killing some members of peace committees of tribal areas and they were also involved in the cases related to kidnapping for ransom.

The Taxila SHO had requested the court for four days physical remand.

The court after permitting two days physical remand directed the police to produce the suspected

cut-throats

before the ATC on February 18.
Posted by: Fred || 02/18/2013 00:00 || Comments || Link || E-Mail|| [426 views] Top|| File under: TTP
Security man found dead in Kurram
[Dawn] The body of a security man was found in Shaho village in Kurram tribal region on Saturday, sources said.

They said that Naek Nabi Hussain Turi, an official of Frontier Corps, was axed to death by unidentified persons, who threw his body along the road between Ghund post and Shasho village in lower Kurram.

Sources said that the FC man was coming home on leave when the assailants attacked him, they added.

The political administration launched a search operation to arrest the killers with the help of sniffer dogs, they said.

In

Khyber Agency

, unidentified

gunnies

demolished a house of a local

primitive

in Bara on Saturday.

Sources said that a group of

gunnies

riding pick-up trucks and tractor trolleys demolished the house of Shultan Mohammad in Yousuf Talab area of Sipah. They said that the armed persons took all the windows, doors, girders and other household items with them before razing the house.
Posted by: Fred || 02/18/2013 00:00 || Comments || Link || E-Mail|| [470 views] Top|| File under: TTP
Jets pound suspected militant hideouts in Orakzai tribal region
[Dawn] Bombardment by Pakistain's military jets destroyed three suspected

myrmidon

hideouts and killed six

bully boyz

in
Orakzai Agency's
... crawling with holy men, home to Darra Adam Khel, the world's largest illegal arms bazaar. 14 distinct tribes of beturbanned primitives inhabit Orakzai agency's 1500 or so square kilometers...
Mamozai area, DawnNews reported.

The military has conducted several Arclight airstrikes since the beginning of this year, killing around 50 suspected

myrmidon

s, according to a DawnNews report.

Security officials have claimed in the past that up to 92 per cent of Orakzai has been cleared of

bully boyz

in the ongoing military offensive in the restive tribal region.

Orakzai is one of Pakistain's seven semi-autonomous tribal regions in the northwest, where Pak Taliban and Al Qaeda-linked

bully boyz

are said to have carved out strongholds.
Posted by: Fred || 02/18/2013 00:00 || Comments || Link || E-Mail|| [420 views] Top|| File under: Govt of Pakistan
Karachi violence leaves seven people dead
[Dawn] Firing and other violent incidents on Sunday have left at least seven people dead, DawnNews reported.

Unknown

gunnies

opened fire near Kharadar killing two people and leaving another injured.

Firing at Empress Market left one person dead. Two other people were also injured in the incident including one woman.

One person was

rubbed out

in Korangi.

Three bodies were found in other parts of ...formerly the capital of Pakistain, now merely its most important port and financial center. It is among the largest cities in the world, with a population of 18 million, most of whom hate each other and many of whom are armed and dangerous...
'>Bloody Karachi, whose identities are yet to be ascertained.

Meanwhile unknown persons near Guru Mandir set a water tank and a bus on fire. A truck was also set on fire near Malir, reports said.
Posted by: Fred || 02/18/2013 00:00 || Comments || Link || E-Mail|| [460 views] Top|| File under:
Iraq
Car bombs target Shiite neighbourhoods in Baghdad
[FRANCE24] Car bombs tore through shopping areas within minutes of each other in mainly Shiite neighborhoods of the Iraqi capital on Sunday, killing at least 37 people and wounding more than 100.

The attacks come amid rising sectarian discord in Iraq and appear aimed at shaking Iraqis' confidence in the Shiite-led government. The

kaboom

s struck at the start of the local work week and primarily targeted outdoor markets.

Violence in Iraq has fallen since the height of sectarian fighting in 2006 and 2007, but

forces of Evil

still frequently launch lethal attacks against security forces and civilians. It was the third time this month that attacks have claimed more than 20 lives in a single day.

The attacks began with the detonation of a parked car loaded with explosives in the sprawling Shiite district of Sadr City Sunday morning. Two more parked cars later went kaboom! elsewhere in the neighborhood.

Nima Khadum, a government employee, said the blasts shattered the windows of his Sadr City house. He said the air was heavy with smoke, while burning cars littered the street and the bodies of the dead and

maimed

lay nearby.

"The scene was a bloody one that brought to my mind the painful memories of the violent past," he said. "I don't see the benefit of security checkpoints that only cause traffic jams and don't do anything to secure Storied Baghdad


...located along the Tigris River, founded in the 8th century, home of the Abbasid Caliphate...


. The government, with its failing security forces, bears full responsibility for the bloodshed today."

Simultaneous

kaboom

s also hit the southeastern Storied Baghdad neighborhood of al-Amin, where the force of the blasts left behind little except the mangled chassis of two cars.

An open-air market in Husseiniya, just northeast of the capital, and the Kamaliya area in Storied Baghdad's eastern suburbs were also hit.

Another

boom-mobile

went kaboom! near street vendors and a police car in the central commercial district of Karradah.

Police and hospital officials provided the

corpse count

, and said more than 130 people were

maimed

. They spoke on condition of anonymity because they weren't authorized to brief

news hound

s.

Casualties could have been even higher. Authorities carried out controlled

kaboom

s of two other

boom-mobile

s they discovered in Husseiniya and Habibiya, near Sadr City, according to police.

Posted by: Fred || 02/18/2013 00:00 || Comments || Link || E-Mail|| [455 views] Top|| File under: al-Qaeda in Iraq
Southeast Asia
Philippine sultan says followers won't leave Malaysian territory
Followers of a Philippine sultan who went to the Malaysian state of Sabah this month will not leave and are reclaiming the area as their ancestral territory, the sultan said Sunday during a tense standoff.

Sultan Jamalul Kiram said his followers -- some 400 people including 20 gunmen -- were resolute in staying despite being cornered by security forces, with Kuala Lumpur insisting the group return to the Philippines.

The sultan told reporters in Manila, "Why should we leave our own home? In fact they (the Malaysians) are paying rent (to us). Our followers will stay in (the Sabah town of) Lahad Datu. Nobody will be sent to the Philippines. Sabah is our home."

He did not directly threaten violence but said "there will be no turning back for us."

Malaysian officials believe many in the group have weapons, but Kiram insisted his followers made the trip unarmed. He said, "If they have arms, they were already in Sabah."

The southern Philippine-based Islamic sultanate once controlled parts of Borneo, including the location of the stand-off, and its heirs have been receiving a nominal annual compensation package from Malaysia under a long-standing agreement for possession of Sabah.

Kiram said he was motivated to send the group to Sabah after the sultanate was left out of a framework agreement in October between Manila and Filipino Muslim insurgents, which paves the way for an autonomous zone in the southern Philippines that is home to the Muslims.

The sultanate's spokesman, Abraham Idjirani, said there were about 400 followers in the area, including about 20 who were armed. On Thursday, Malaysian Home Minister Hishammuddin Hussein put the number at between 80 to 100 gunmen.

Idjirani said the group would not initiate violence but would resist if provoked. He said, "We recognize the capability of Malaysia. We don't have the arms and capacity but we have the historical truth."

He added that the group's "fate is to see the recognition they are entitled to... or they die defending their ancestral rights."

Idjirani said President Benigno Aquino's top aides had been in contact with the sultan and were willing to deliver a letter to Malaysia's government on his behalf for negotiations.
Posted by: ryuge || 02/18/2013 00:00 || Comments || Link || E-Mail|| [462 views] Top|| File under:
Three killed in more than 50 attacks in southern Thailand
Terrorists Insurgents kept security authorities running in Pattani province Sunday with a series of up to 50 coordinated bombing and arson attacks. They included a bomb explosion outside a restaurant in Pattani town about noon which killed three defense volunteers. The explosion also wounded dozens of people.

The blast was part of a string of coordinated attacks by separatist terrorists militants in Pattani's Muang and Yaring districts which started at 6 p.m. on Saturday.

The fatal blast took place just around midday outside a three-story restaurant. Two defense volunteers were killed on the spot. The third victim was pronounced dead at hospital. The blast also damaged a car and 10 motorcycles. Officials said two bombs were set to go off. One was detonated but was not fully operational.

About an hour later, a bomb was discovered near a fire-gutted supermarket and successfully defused before it was set off. The grocery store was damaged 12 hours earlier in a blaze which was triggered by a firebomb explosion. No one was wounded.

Two firebombs were found and defused at two different shops before the supermarket was set on fire. As the firefighters battled with the blaze, a fire broke out at a four-story electrical appliance store, where an elderly couple was rescued.

Simultaneously, a firebomb exploded at a cooking ware store, but the shop owner was able to put out the fire.

Another explosive device was discovered at 6:40 p.m. on Saturday outside a shop. It was set to go off before midnight. Another device went off about 7 p.m. near a karaoke bar, wounding one person. A third device, a motorcycle loaded with a bomb, was successfully defused.

A defense volunteer shelter, a mobile telephone signal tower and closed-circuit television cameras were set ablaze in three arson attacks in Yarang district Sunday morning, as the string of attacks continued.

Pitak Korkiatpitak, mayor of Pattani's Muang district, said he was hesitant to link the weekend attacks with the deaths of 16 terrorists militants in Narathiwat last week. He said, "The insurgents strike whenever they see a chance. We have to step up security and surveillance."

About 50 heavily armed gunmen assaulted a military base in Narathiwat on Wednesday but were repelled in a counter-attack which killed 16 of the attackers.

The atmosphere in Muang district was grim. Most businesses were closed and people stayed indoors. Bomb disposal squads, fire trucks and ambulances were on standby and checkpoints were put up every 300 meters across the town.

Narathiwat, Yala and five districts of Songkhla were placed on the highest security alert following the violence in Pattani.
Posted by: ryuge || 02/18/2013 00:00 || Comments || Link || E-Mail|| [472 views] Top|| File under: Thai Insurgency
Syria-Lebanon-Iran
Rebels: 1,000 Hezbollah fighters invaded Syria
[Ynet] Fourteen Hezbollah men killed in past two days in battles over control of villages near

Leb

border

Hezbollah's involvement in the Syrian civil war continues to grow. Syria's main opposition group claimed Sunday that no less than 1,000 Hezbollah men have entered Syria in the past 24 hours.

"It's a coordinated ground invasion," the Free Syrian Army

front man

said. "Hezbollah has started a war against us."

At least two Hezbollah operatives and five rebels were killed in battles southwest of Homs. Earlier on Sunday, rebels claimed they killed 12 members of the Lebanese terrorist group on Saturday.

Hezbollah fighters, who control eight villages around Homs, attacked three Syrian villages in the Qusayr region near the Lebanese border. Free Syrian Army

front man

Louay Almokdad warned civilians residing in villages near the border to leave the area.

He added that Hezbollah has declared "an open war against Syrian civilians in full coordination with the Assad regime that does not bomb areas where Hezbollah is present."

Battles between Hezbollah and the Syrian rebels escalated after the death of Revolutionary Guard official Hassan Shateri.

Meanwhile,


...back at the comedy club, Boogie sadly admitted that he was a better peeping Tom than he was a comedian...


the rebels are trying to distance themselves from Israel. The Military Revolutionary Council in Golan Quneitra said that none of its men had been injured in

festivities

on Saturday and therefore could not have been treated in Israel.

Conversely, Iranian media outlets affiliated with the Syrian regime reported extensively on the aid Israel provided to the seven

maimed

Syrians.

Earlier on Sunday, it was reported that the seven rebels underwent surgery overnight. One of them is still

at death's door

in the hospital's Intensive Care Unit after sustaining injuries to his abdomen.

The condition of the remaining rebels, who mainly sustained injuries to their extremities, is stable.

Ziv Medical Center Director Dr. Oscar Ambon told Ynet that the injuries were caused mainly by shrapnel and bullets, adding that the medical team will not question the injured parties regarding the cause of their wounds.


This turns out not to have been a good idea, though kind, as the UN firmly forbids Israel to return the Syrians to the current dangers of their native land.

Hezbollah fighter, 5 Syrian rebels killed in border fighting

[Ynet] At least one Hezbollah guerrilla and five Syrian rebels have been killed in fighting in Syrian territory on the border with

Leb

, nearby Lebanese residents and Syrian opposition sources said on Sunday.

Hadi al-Abdallah of the Syrian Revolution General Commission said fighting broke out on Saturday after Lebanese Hezbollah fighters, who are in control of eight Syrian border villages, tried to expand their sphere by moving into three adjacent villages that were in the hands of the rebel Syrian Free Army.
Syria: Rebels kill 12 Hezbollah operatives in Homs

[Ynet] Syrian rebels killed 12 Hezbollah operatives in

festivities

in Homs on Saturday. Clashes erupted between the sides when Hezbollah operatives tried removing the dead bodies from the scene.

At the beginning of the month, the Hezbollah announced that it buried an operative in

Leb

, who was killed while "fulfilling his duty as a martyr." According to reports, he was killed in Syria.
Posted by: trailing wife || 02/18/2013 00:00 || Comments || Link || E-Mail|| [719 views] Top|| File under: Hezbollah
Hizbullah Says 3 Dead, 14 Hurt in 'Self-Defense' in Syria as Opposition Slams 'Intervention' in Homs
[An Nahar] Three Lebanese Shiites have been killed in fighting in Syria, a Hizbullah official said Sunday, as the Syrian opposition accused the Lebanese group of intervening on the side of the regime.

"Two Lebanese Shiites living in Syria were killed and at least 14 others

maimed

in

festivities

with rebels," the official told Agence

La Belle France

Presse on condition of anonymity, later adding that one of the

maimed

had also died.

He said they were acting in "self-defense", without specifying if they were Hizbullah members.

The Syrian Observatory for Human Rights said the three slain Lebanese were members of pro-regime militias who had been trained by Hizbullah.

Earlier on Sunday, the main bloc of the Syrian opposition accused Hizbullah of "military intervention" in Syria, calling it a danger to regional peace and security.

The Syrian National Council (SNC) said members of the group on Saturday attacked "three Syrian villages in the Qusayr region near the Lebanese border."

The operation in Homs province led not only to "civilian casualties and the exodus of hundreds of people," but also "stoked sectarian tensions" in the area, the SNC said in a statement.

The SNC said Hizbullah was employing "heavy weapons openly and under the auspices of the Syrian regime army."

This is a "serious threat to Syrian-Lebanese relations and regional peace and security," it said, adding that the government of Prime Minister
Najib Miqati has a responsibility to end this "aggression."

Later on Sunday, Louay al-Meqdad,

front man

for the Supreme Council of the Free Syrian Army, accused Hizbullah of shelling Syrian territory with artillery and rocket launchers from bases inside

Leb

.

"Hizbullah has deployed in five towns inside Syrian territory and it is combing the areas it has seized," Meqdad told Future TV.

"Hizbullah has declared an open war against the Syrian people and we call on the Lebanese president (Michel Suleiman


...before assuming office as President, he held the position of commander of the Leb Armed Forces. That was after the previous commander, the loathesome Emile Lahoud, took office as president in November of 1998. Likely the next president of Leb will be whoever's commander of the armed forces, too...


) to intervene," he added.

Hizbullah and its allies in the ruling March 8 coalition back Syrian Hereditary President-for-Life Bashir Pencilneck al-Assad


Light of the Alawites...


's regime, but the March 14 opposition alliance supports the rebellion.

The Shiite party occasionally announces the death of one of its fighters killed "carrying out his jihadist duty," but without clarification.

In October 2012, Hizbullah leader His Eminence Sayyed Hassan Nasrallah


The satrap of the Medes and the Persians in Leb...


acknowledged that party members had fought Syrian rebels, but said they were acting as individuals and not under the party's direction.

Nasrallah clarified that the Hizbullah fighters were killed while defending Lebanese-inhabited border towns inside Syria. He explained that there are 23 Syrian border towns and 12 farms that are inhabited by Lebanese residents of various religious beliefs, adding that around 30,000 Lebanese residents live in these towns.

"The residents of these towns took the decision to stay and defend themselves against the

gang

s and did not engage in the battle between the regime and the opposition," Hizbullah's leader added.

On Saturday, the Local Coordination Committees -- a grassroots network of activists on the ground in Syria -- reported fighting between rebels and members of Hizbullah around Qusayr.

It said they were trying to break into the rebel-held city, which has been under daily army bombardment for the past year.
Posted by: Fred || 02/18/2013 00:00 || Comments || Link || E-Mail|| [478 views] Top|| File under: Hezbollah
Syria Rebels Seize Checkpoints in Aleppo, Deir Ezzor, Hama
[An Nahar] Syrian rebels on Sunday captured army checkpoints near Nayrab military airport in the northern city of Aleppo, in the eastern province of Deir Ezzor and in central Hama province, a watchdog said.

In Aleppo, fierce

festivities

took place between Syrian troops and several rebel battalions, which resulted in the

Death Eaters

taking over the checkpoint near Nayrab airport, the Syrian Observatory for Human Rights said.

Nayrab is adjacent to Aleppo international airport, a key target for the rebels, who have also been battling troops guarding Kweyris military airbase east of the city and Menegh airbase to the north.

The Observatory, which collects its reports from a network of activists and medics in civilian and military hospitals on the ground, said at least six soldiers and a number of rebels were killed in Sunday's fighting.

Fighter planes carried out raids on rebel groups encircling the military defense factories in the town of Safireh east of Aleppo.

In the eastern province of Deir Ezzor, rebels lost five men before capturing the Kibar checkpoint, seizing stores of weapons and ammunition and killing at least four soldiers, the watchdog said.

The districts of Sheikh Yassin and Hamidiyeh in the embattled city of Deir Ezzor came under army bombardment as warplanes circled overhead.

In the central province of Hama, the rebels lost one of their commanders when they took control of a military checkpoint near the town of Qalaa al-Maziq, where heavy regime shelling killed three people, including a child.

The Observatory also reported that five soldiers were killed defending Tel Osman checkpoint before it fell to the

jihad boy

s.

East of Qalaa al-Maziq, regime forces stormed the town of Mork, which has seen several rounds of fighting, with advancing troops being pushed back by the rebels, and then entering again, the watchdog said.

Mork is located on the highway connecting Hama to the strategic northwestern city of Maaret al-Numan, whose capture by the

Death Eaters

last October has hampered army supply lines to Aleppo further north.

Regime forces are pushing to take back the strategic stretch of road.
Posted by: Fred || 02/18/2013 00:00 || Comments || Link || E-Mail|| [472 views] Top|| File under: Govt of Syria
Who's in the News
29
[untagged]
7
Arab Spring
4
Govt of Syria
3
Govt of Pakistan
3
Jamaat-e-Islami
2
TTP
2
al-Shabaab
2
Hezbollah
1
Boko Haram
1
al-Qaeda in North Africa
1
al-Qaeda in Arabia
1
al-Qaeda in Iraq
1
Lashkar e-Jhangvi
1
Thai Insurgency
1
Govt of Iran
Bookmark
E-Mail Me
The Classics
The O Club
Rantburg Store
The Bloids
The Never-ending Story
Thugburg
Gulf War I
The Way We Were
Bio
Merry-Go-Blog
Hair Through the Ages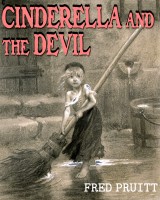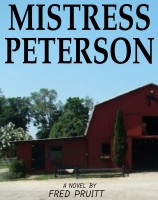 On Sale now!


A multi-volume chronology and reference guide set detailing three years of the Mexican Drug War between 2010 and 2012.

Rantburg.com and borderlandbeat.com correspondent and author Chris Covert presents his first non-fiction work detailing the drug and gang related violence in Mexico.

Chris gives us Mexican press dispatches of drug and gang war violence over three years, presented in a multi volume set intended to chronicle the death, violence and mayhem which has dominated Mexico for six years.
Click here for more information


Meet the Mods
In no particular order...


Steve White
Seafarious
Pappy
lotp
Scooter McGruder
john frum
tu3031
badanov
sherry
ryuge
GolfBravoUSMC
Bright Pebbles
trailing wife
Gloria
Fred
Besoeker
Glenmore
Frank G
3dc
Skidmark
Alaska Paul



Better than the average link...



Rantburg was assembled from recycled algorithms in the United States of America. No trees were destroyed in the production of this weblog. We did hurt some, though. Sorry.
34.200.218.187