Afghanistan
Police seize 200 kilos of heroin in southern Afghanistan
Afghan police have seized 200 kilograms (440 pounds) of heroin from a truck in the southern province of Zabul and detained its driver and helper, a senior police officer said Sunday. The heroin was concealed in a truck loaded with salt and heading to the nearby city of Kandahar on Saturday, said provincial police chief Mohammad Nabi Mullahkhil. The truck driver and his assistant were detained and nearly 200 kilograms of heroin seized, he said. Kandahar lies on a transit route for Afghan drugs being shipped to neighboring Pakistan. Afghanistan provides more than 90 percent of the heroin consumed in Europe. The US-backed government of Afghan president Hamid Karzai has called for a "jihad" or holy war against narcotics.
Posted by: Fred || 03/20/2006 00:00 || Comments || Link || E-Mail|| [285 views] Top|| File under:
Two policemen killed in Afghanistan, 4 missing
At least two policemen were killed and four others are missing after an hour-long clash with dozens of suspected Taliban fighters in southern Afghanistan, officials said on Sunday. Two suspected Taliban fighters were also killed in the fighting in the Maiwand district of Kandahar province late Saturday, said Yousuf Stanezai, the interior ministry spokesman. "Four policemen are missing. We've no news on their fate," he said.

The fighting erupted after dozens of rebels stormed a checkpoint in the restive district, where the hardliners are especially active. A local police commander who asked not to be named said police, with reinforcements from the provincial capital Kandahar, had launched a hunt for the attackers who are believed to be hiding in the mountains. Maiwand was the scene of a bomb blast on Friday in which nine policemen were killed. The Taliban claimed the attack. The policemen were escorting the bodies of four Albanians who had been kidnapped and killed by Taliban fighters.
Posted by: Fred || 03/20/2006 00:00 || Comments || Link || E-Mail|| [307 views] Top|| File under:
Africa North
700 GSPC left, attacks continuing
Fewer than 100 Islamist rebels have surrendered under an Algerian amnesty and at least 700 remain at large fighting for a purist Islamic state, the interior minister said on Saturday.

The guerrillas, mostly from the Salafist Group for Preaching and Combat (GSPC), continue to launch attacks, making it impossible to lift a state of emergency imposed in the oil-exporting North African country in 1992, Noureddine Zerhouni told state radio.

Under the amnesty approved on February 21, Islamists were given six months to surrender and be pardoned, providing they were not responsible for massacres, rapes and bombings of public places.

"Fewer than 100 surrendered so far. To be precise, I would say between 50 to 100 have surrendered since the amnesty entered into force on February 30," Zerhouni said.

Algeria has been freeing hundreds of jailed Islamist fighters under the amnesty, but Zerhouni said any release of Amari Saifi, one of the GSPC's highest profile members who kidnapped 32 European tourists in 2003, was doubtful.

The latest amnesty was aimed at promoting national reconciliation after more than a decade of conflict, but Zerhouni said a state of emergency would remain.

"The state of emergency helps coordination between the army and the security forces to fight terrorism. I do not think it is wise to lift it as terrorist actions are still taking place on the ground," Zerhouni said.

The minister said between 700 to 800 Islamic rebels were still at large, mostly from the GSPC which is listed as a terrorist organisation by the United States.

Zerhouni said that although violence had fallen sharply in recent years, terrorist attacks were still being carried out, particularly in the two provinces of Boumerdes and Tizi Ouzou, east of the capital Algiers.

"We have a maximum of four to five terrorist actions per day. Most of the actions are located in Boumerdes, Tizi Ouzou, and at a lower intensity in the regions of Jijel, Batna and Tebessa, as a small GIA group is still present in the region of Chlef," he said.

Referring to the release this month of Ali Belhadj, deputy chairman of a banned Islamic party, Zerhouni said Islamic leaders could not play a political role under the amnesty.

In the late 1980s and early 1990s, Belhadj was among the most influential radical leaders of the Islamic Salvation Front (FIS), attracting hundreds of thousands to hear him speak.

"Those who have had a responsibility in using religion as a tool cannot aspire to any political activity," Zerhouni said.

Referring to Saifi, who was sentenced in absentia to life in jail in Algiers last year for helping to create a terrorist group, Zerhouni said the courts would have to decide his fate.

"It is a sensitive case. It is not easy. We will see what to do. But it is up to the judges to say whether he should be released or not," Zerhouni said.

Observers had been expecting his release under the amnesty after authorities freed this week a founder of the Islamic Armed Group (GIA), Abdelhak Layada also known as Abu Adlane. Algeria says 2,629 Islamists were being freed under the amnesty.
Posted by: Dan Darling || 03/20/2006 05:28 || Comments || Link || E-Mail|| [332 views] Top|| File under:
Bangladesh
Tales from the Crossfire Gazette
Criminal killed in 'shootout'
A listed criminal was killed during a "shootout" between police and his accomplices at Mashiali under Khanjahan Ali Police Station early yesterday.
The dead is Wazir Mohammad Bhuiyan alias Mukul Bhuiyan, 38, from Damodar under Phultala upazila. He was arrested on Saturday night at Tootpara in Khulna Sadar.


"Evening, Muk. Why don't you come down to the station for a little "talk".

Police said they took him to Mashiali at around 4:30am to recover illegal arms following leads extracted from him.

"The needlenose pliers, please"

As they reached the spot, Mukul's accomplices opened fire on them prompting the law enforcers to retaliate.

"Da law got Muk! Open random aimless fire!"

Mukul received bullet when he fell in the line of fire during the 15-minute long shootout and died on the spot. Police recovered two pipe guns and eleven cartridges from the spot. Two constables were also injured during the gunfight.
Later, police recovered the body and sent it to Khulna Medical College Hospital morgue for autopsy.

"Dr. Quincy! Another stiff for you."

According to police, Mukul had been working as a liaison cadre of Purbo Banglar Communist Party (PBCP-Janajuddho) since 2004 and was also involved in extorting money from the transport owners of Phultala. He was the elder brother of top PBCP leader Mahmud Hasan alias Shimul Bhuiyan who was sentenced to 42 years of rigorous imprisonment in 2002 in three murder cases. Mukul was also accused in several cases filed with the Phultala Police Station for murders and bomb attacks.

2 AK-47, ammo seized
CHITTAGONG, Mar 19: Rapid Action Battalion (RAB) seized some arms and ammunition including two AK-47 rifles from a house at Noapara village in Fatikchari upazila here early on Sunday, reports UNB.
RAB sources said they arrested Naziruddin and Jamaluddin, both wanted in several cases including murder, from Kathgar area of Potenga thana Saturday evening. As per their confession the elite force along with the two terrorists went to a house at the village and dug out two AK-47 rifles, three magazines and 197 rounds of bullet from the house.

What? No cadre lying in wait? No "killed while attemping to escape"?

A case was filed against them under arms act.

Student killed for kissing teacher!
SATKHIRA, Mar 19: A spoiled student expelled from the school for kissing young lady teacher was found dead on the school verandah on Sunday, reports UNB.
Police picked up the body of Masud Ali, student of Class X of Polashpole Adarsha High School in the town. The body was lying on the verandah of the first floor. Firsthand police report said unknown assailants murdered the boy.

Headmaster S M Masud Hossain said the boy misbehaved with a lady teacher of the school and threatened her on phone on March 13. The managing committee in an emergency meeting decided to expel Masud Ali immediately. When the school reopened after the weekly holidays the boy was found dead on the verandah.
His classmates said Masud forcibly kissed the young lady teacher on March 13. He may have been murdered as a sequel to the incident. Masud Ali came from Laxminathpur village in Kaliganj upazila. He used to stay with his maternal uncle, a schoolteacher living in the town.
Posted by: Steve || 03/20/2006 10:48 || Comments || Link || E-Mail|| [301 views] Top|| File under:
JMB chief Rahman admits to using hired goons
The banned Islamic outfit Jamaatul Mujahidden chief Shaikh Abdur Rahman, during his second-term interrogation, on Sunday said they had hired some local goons to carry out the August 17 blasts to hide the identities of their operatives from lawmen.(The New Age BD) He was arrested from a house in Sylhet in the morning on March 2. He has been giving important information on the countrywide series of blasts on August 17, 2005, said sources in the task force, a combine of intelligence agencies and the Rapid Action Battalion.

'We carried out the blasts in some districts by hired goons to hide the identities of our operatives from law enforcers,' a source in the task force quoted Adbur Rahman as saying. He said they handed over the charge of blasts to their divisional and districts commanders, who were directed by his younger brother Ataur Rahman, also military commander of the outfit, and his son-in-law Abdul Awal. 'As we tried to establish Islamic rule by launching suicide attacks at key installations by our own operatives, we did not want that some of our operatives would go in hiding after the blasts. So we decided to carry out the attack by some hired goons at some places,' an official of the battalion's intelligence wing quoted him Sunday night as saying.

Investigators said Rahman said his operatives had carried out the blasts by some rickshaw pullers giving them Tk 350 to Tk 500 in Cox's Bazar, Khagrachari and Brahmanbaria on August 17, but they did not have the idea of Jamaatul Mujahideen. Rahman proudly said his operative were capable of getting things done by others without giving them an idea of the outfit.

Two young men Mohammad Shohel and Alamgir Hossain, now in custody, meanwhile told the magistrate on Saturday that they had carried out the attacks on August 17 for money in Brahmanbaria. They made statements to Magistrate Habibur Rahman, saying that Sabbir Ahmed Dulal of the outfit distributed money among 11 persons. The attack was planned at a meeting at the Kazipara Eidgah a day before the incident. The police said the two agreed to make statements before the magistrate on the third day of their five-day remand.
Posted by: Steve || 03/20/2006 10:31 || Comments || Link || E-Mail|| [313 views] Top|| File under:
Britain
LeT quartermaster used university e-mail
COVENTRY-BORN Mohammed Ajmal Khan, who also spent time growing up in Pakistan, acted as a "quartermaster" for al-Qaida-linked terrorist organisation Lashkar-e-Taiba, getting whatever they required for their operations. The defendant used an e-mail address he set up at Coventry University to research and purchase equipment, particularly items which were more readily available in the west.

Prosecutor Andrew Edis told the court: "(He) succeeded in acquiring some equipment and he planned to gather more. He acted as a quartermaster for the terrorists, obtaining whatever was required, particularly items that are more easily acquirable in the west than in Pakistan. Shortly before his arrest in March 2005 there is evidence he was acquiring equipment for himself to use, from which can be inferred he was planning to go back to Pakistan to join the fight personally."

Khan also bought air pistols which could be converted to fire bullets which, said Mr Edis, "would be useful in committing murder". He said he could not say where they were intended to be used, but added: "It is more likely they were personal defence weapons for operatives in the UK."

He said the Crown believed Khan was a "dedicated terrorist and a person of authority in Lashkar-e-Taiba", adding: "He is trained in Pakistan and travelled widely. He clearly has a source of funds for this work which has not been fully identified. He is an important man in this terrorist network."

Mr Edis said he used innocent dupes as a front for his activities, including Palvinder Singh, of Anley Way, Coventry, whose bank accounts and name were used to buy military equipment. Mr Singh, aged 30, was last week cleared of conspiracy to supply property for the purposes of terrorism. Khan used the then homes of a cousin in Broad Street and Hampton Road, Foleshill, and his mother's then home in Ransom Road while carrying out the conspiracy. Intercom equipment used inside planes was also delivered to his own former home in Freeman Street, Foleshill.

Khan was arrested during a swoop in Foleshill Road, Coventry last March. He pleaded guilty to conspiracy to supply cash and equipment for the purposes of terrorism. In mitigation, Lawrence McNulty said what Khan had managed to acquire amounted to very little and if he was a key player in Lashkar-e-Taiba it suggested the organisation was a small one.

But jailing him, Mr Justice Fulford said: "Terrorism... profoundly affects countless numbers of innocent lawabiding people both directly and indirectly." Khan was jailed for eight years for terrorism and a further year for contempt of court after repeatedly refusing to answer questions during the trial of Palvinder Singh. The court heard he is now likely to face extradition proceedings to face further similar charges in America where it is alleged he also had links with terrorists.
Posted by: Dan Darling || 03/20/2006 05:21 || Comments || Link || E-Mail|| [309 views] Top|| File under:
Europe
Terror Suspect Tossed From Court in Turkey
A judge ousted a key Syrian al-Qaida suspect from his courtroom Monday for contempt of court after he refused to stand up on the opening day of his trial for allegedly masterminding deadly bombings in Turkey. Loai Mohammad Haj Bakr al-Saqa is on trial along with 72 other suspected al-Qaida militants for alleged involvement in a series of suicide bombings that killed 58 people in Istanbul in 2003. Judge Zafer Baskurt asked al-Saqa several times to stand up in court, and then ordered him thrown out when he refused. 'My beliefs prevent me from standing in front of people like you,' al-Saqa told the judge. As soldiers escorted him out, al-Saqa shouted: 'I fought a jihad, I killed Americans, I will not stand up before you!' Baskurt also ordered a spectator detained for shouting in support of al-Saqa.

Earlier, the judge asked lawyer Osman Karahan - who recently has been charged with aiding and abetting a terrorist organization for allegedly giving money to one of his clients - to leave the courtroom, saying he was barred from the case for one year. Karahan, who represents 15 of the 72 suspects including al-Saqa, faces up to 10 years in prison if convicted. The court then proceeded with the trial, formally joining al-Saqa's case with the case of the 72 other suspects.

Prosecutors claimed that Osama bin Laden personally ordered al-Saqa, 32, to carry out terror attacks in this predominantly Muslim but pro-Western country.
Al-Saqa is accused of serving as a point man between al-Qaida and homegrown militants behind the November 2003 bombings, which destroyed a British bank, the British Consulate and two synagogues, an indictment said. It said al-Saqa gave the Turkish militants about $170,000. Prosecutors have demanded life in prison for al-Saqa, calling him 'a high-level al-Qaida official with a special mission.'

Al-Saqa and his alleged Syrian accomplice, Hamid Obysi, were captured in Turkey in August after an alleged failed plot to attack Israeli cruise ships. Obysi was also standing trial Monday. Al-Saqa reportedly told interrogators the plot against one cruise ship was financed by Taliban chief Blinky Mullah Omar, who allegedly gave him $50,000 to carry out attacks against Israeli targets in his name. Al-Saqa already has been sentenced in absentia by Jordan in 2002, along with al-Qaida in Iraq leader Abu Musab al-Zarqawi, for a failed plot to attack Americans and Israelis in Jordan with poison gas during millennium celebrations. Al-Saqa has also been implicated in the killing of a Turkish truck driver by insurgents in Iraq and accused of bomb-making and smuggling explosives into Turkey.
Posted by: Steve || 03/20/2006 10:08 || Comments || Link || E-Mail|| [572 views] Top|| File under:
India-Pakistan
Indian liaison officers for US Strategic Command
Building rapidly on the civilian nuclear deal, Washington has now invited India to appoint military officers to liaison posts in the US Strategic Command (Stratcom), its largest and most critical defence set-up mandated to control strategic nuclear assets, space and missile defence and global deterrence against weapons of mass destruction (WMDs).

The Stratcom, whose area of operation spans the globe, controls all American nuclear delivery platforms, including ballistic missile submarines, B-52 Stratofortress strategic bombers, Minuteman-III intercontinental ballistic missiles (ICBMs) and Tomahawk land attack systems.

Having an Indian liaison officer on board will allow a more efficient link between Stratcom centres and India's relatively new Strategic Forces Command (SFC) which controls Indian military nuclear assets.

The possibility of posting Indian officers at the Stratcom headquarters in Nebraska first came up when US Secretary for Defence Donald Rumsfeld brought up the idea with Indian counterpart Pranab Mukherjee on June 28 last year, the day the new Indo-US defence framework was signed. Nine months later, the offer is now formal.


Posted by: Angaiting Anguse7157 || 03/20/2006 18:30 || Comments || Link || E-Mail|| [318 views] Top|| File under:
'Radio Free Wazoo' is off the air
Suspected militants have blown up the transmission tower of the Voice of Islamabad a government radio station in Pakistan's restive South Waziristan tribal region, halting its broadcasts, local officials said today. The government had established the radio station to convey its policy against Taliban and Al-Qaeda militants, who are believed to be hiding in the region close to Afghanistan. The attack late last night was the second on the radio station located in Wana, the headquarters of South Waziristan tribal region. The first bomb attack was carried out in 2004, few days after the station began functioning. Officials said the blast did not cause much damage to the radio building but transmission was suspended. They said repair work may take three to four days. The attackers planted the explosives near the Aerial Transmitting Unit, they said.

The radio has a six-hour programme schedule in local Pashto language, which also includes news.
Posted by: Dan Darling || 03/20/2006 05:18 || Comments || Link || E-Mail|| [292 views] Top|| File under:
Senior al-Qaeda leader busted in Quetta
Pakistani security agencies have arrested a key al-Qaeda member during a raid in its southern city of Quetta. An intelligence source on condition of anonymity told Pajhwok Afghan News the detained Nasir Mustafa was wanted to the United States in several cases.

The 47-year-old Musatafa is a Syrian citizen and his name is included in the American list of most wanted men, said the official. Besides the 9/11 attacks on World Trade Centre in the United States, the detainee was allegedly involved in the 2004 bomb blasts in Madrid, Spain. A member of Taliban, who wished not to be named, confirmed the arrest of Nasir Mustafa. Speaking to this correspondent over the telephone, the source said he was living in Kandahar during the reign of Taliban. Ahmad Suleman, an al-Qaeda member, told this scribe by the telephone, Mustafa was a common member of the group. He was known as Musal al-Suri among his colleagues, said Suleman.
Posted by: Dan Darling || 03/20/2006 05:16 || Comments || Link || E-Mail|| [304 views] Top|| File under:
Boy killed in blast
A ten-year-old boy was killed and another child injured in an explosion near a police station in Mardan City, reported APNA channel on Sunday. The channel said the boys had picked up a grenade from a nearby garbage dump and it exploded. The grenade was thrown mistakenly into the dump while police officials were removing ammunition from confiscated illegal weapons store, the channel quoted a police officer as saying.
Posted by: Fred || 03/20/2006 00:00 || Comments || Link || E-Mail|| [440 views] Top|| File under:
Trooper killed in Kashmir
A paramilitary trooper was killed and six others wounded on Sunday when suspected Islamic rebels threw a grenade at an Indian security patrol in Indian held Kashmir, police said. The attack took place in Sopore, 50 kilometres north of Srinagar as a Border Security Force (BSF) unit patrolled a busy intersection, a police spokesman said.
Posted by: Fred || 03/20/2006 00:00 || Comments || Link || E-Mail|| [292 views] Top|| File under:
Jamat-ul-Dawa big ventilated
Jamat-ul-Dawa's leader Ameer Abu Hanif, had been suffering from bullet injuries, died at a Lahore hospital on Sunday. Hanif and his four colleagues had been on their way to Muridke from Sheikhupura, a few days ago, when unidentified armed assailants tried to kidnap them in the precincts of Sadar Muridke Police. The assailants open fired on Abu Hanif when he tried to resist. An FIR has been registered by police as investigation continue.


Golly. One of the head holy men from Jamaat ud-Dawa. Wotta shame. I am so broken up.
Posted by: Fred || 03/20/2006 00:00 || Comments || Link || E-Mail|| [330 views] Top|| File under:
3 Punjabi picnickers killed in Balochistan
Unidentified men on Sunday fired upon three men picnicking in Balochistan's Pir Ghaib area. Two men were killed and one has been critically injured. Government spokesman Raziq Bugti said that the assailants had interrogated the men before shooting them. The militants ascertained whether they were Punjabis and then shot them, he said. "Innocent people should not be targeted by anyone having a grudge against the government," he added. "All circles should condemn the attack."

Also, unidentified men attacked a Frontier Corps checkpoint in Karmo Wadh, near Sibi. No casualty was reported. FC personnel retaliated and are searching for the men, said sources. Bugti said that he had no information about the incident.

Later, APP reported that unidentified men killed tribal elder Haji Abdul Quddus Khan Sanjrani in Girdi Jangal. Sources said that Haji Sanjrani was sitting in a hotel in Girdi Jangal bazaar when the men fired upon him. His body was given to his family after an autopsy.
Posted by: Fred || 03/20/2006 00:00 || Comments || Link || E-Mail|| [292 views] Top|| File under:
Roadside Bomb Kills Seven in Pakistan
DERA ISMAIL KHAN, Pakistan (AP) - Suspected Islamic militants set off three bombs Sunday, one of which exploded near a police van and killed seven people in northwestern Pakistan, officials said. The two other bombs damaged walls of a police station and a government building.

A powerful roadside bomb blew up the police vehicle while it was on patrol in Dera Ismail Khan, a city in northwestern Pakistan about 180 miles southwest of the capital, Islamabad, local police official Dar Ali Khattak said. Three policemen, three paramilitary police and a passer-by were killed in the explosion on a road in the city's Kotli Imam neighborhood, Khattak said. Four other bystanders - two women and two men - were injured, he said.

About four hours later, a bomb exploded near the scene of the first one, cracking a wall at a nearby government building but injuring no one, another police official, Khuda Dad Mahsud, said.
At about 8 p.m., a third bomb went off outside a police station in the heart of Dera Ismail Khan, damaging its main wall but causing no casualties, Khattak said. No one claimed responsibility for the explosions, but Khattak blamed Islamic militants from a neighboring tribal region.
Dera Ismail Khan is near the South Wazoo Waziristan primitive tribal region where Islamic terrorists militants are correctly believed to be skulking about hiding. The cowardly fighters have been identified blamed for cowardly attacks on security forces.
Posted by: Steve White || 03/20/2006 00:00 || Comments || Link || E-Mail|| [309 views] Top|| File under:
Iraq
Kadhafi says Saddam still legitimate Iraqi leader
Libyan leader Moamer Kadhafi said Saddam Hussein should still be considered Iraq's legal president and the current government illegitimate as it was elected under an occupation regime.

In an interview with the Italian Sky TG24 television channel, he slammed the practice of sending in troops to get rid of heads of state, saying that by that theory he could be next.


keep talking, we're taking notes.
more at the link
Posted by: lotp || 03/20/2006 19:07 || Comments || Link || E-Mail|| [348 views] Top|| File under:
35 killed in Iraq violence
On the eve of the war's third anniversary, nearly 1,500 U.S. and Iraqi soldiers on Sunday sought to root out insurgents from farming villages an hour's drive north of the capital, and at least 35 people died in insurgent and sectarian violence nationwide.

Iraqi politicians still had not formed a government more than three months after landmark elections for the country's first permanent post-invasion parliament, but they announced an agreement on naming a Security Council to deal with key matters while negotiations proceed.

Returning to the White House after a weekend at the presidential retreat in Camp David, Md., Bush offered an upbeat assessment.

"We are implementing a strategy that will lead to victory in Iraq. And a victory in Iraq will make this country more secure and will help lay the foundation of peace for generations to come," he said.

Many politicians both inside and outside Iraq said the continuing violence could only be described as a civil war.

"It is unfortunate that we are in civil war. We are losing each day as an average 50 to 60 people throughout the country, if not more," former interim Prime Minister Ayad Allawi told British Broadcasting Corp. "If this is not civil war, then God knows what civil war is."

The Bush administration and U.S. military leaders disagreed.

"Personally don't believe, one, that we're there now; two, that civil war is imminent; and, three, that it is inevitable that it will happen," Gen. George Casey, the U.S. commander in Iraq, said in an interview with Fox television.

In a sign of political progress, Iraq's top politicians emerged from the fourth in a series of U.S.-brokered all-party meetings on forming a new government and reported they had established an advisory, 19-member Security Council.

The council, to be headed by President Jalal Talabani, was established as an interim measure as politicians struggle to agree on the makeup of a new government following the Dec. 15 parliamentary elections.

"It was a successful meeting, and we have agreed on forming a National Security Council whose powers will not contradict the constitution," Adnan al-Dulaimi, a Sunni Arab political leader, told The Associated Press.

Al-Dulaimi said nine council seats would go to Iraq's Shiite Muslim majority, while Kurds and Sunni Arabs each would control four seats and the secular bloc two. Talabani, a Kurd, would head the group.

The exact powers of the council, if any, were not explained. But it appeared to have been formed to ensure that politicians from minority blocs would at least be consulted in advance on important government and security decisions.

The intense political discussions on forming a government began last week under pressure from U.S. Ambassador Zalmay Khalilzad. Al-Dulaimi said the talks would not resume until Saturday because of Shiite and Kurdish holidays this week.

Khalilzad has urged patience for the prolonged political negotiations. "I think it will take a few more weeks," he said Friday.

The speedy formation of a government has become a top U.S. priority on the theory that a unified leadership with representatives from all major factions would quell violence and open the way for American hopes to begin withdrawing troops this summer.

As politicians met in Baghdad, Iraqi police said eight civilians, including a child, were killed during clashes between U.S. troops and gunmen in Duluiyah, 45 miles north of Baghdad. The U.S. military said it was checking the report.

The town is in Iraq's Sunni Arab heartland where the Iraqi army and U.S. forces opened a major airborne campaign last week to hunt insurgents. The American military called it the largest "air assault" operation since the invasion.

Casey, the U.S. commander, said the significance of the operation may have been overblown. "I think it might have got a little bit more hype than it truly deserved," he said on CNN's "Late Edition with Wolf Blitzer."

But he disputed allegations by some U.S. politicians that the operation was ordered for political reasons.

"Nothing could be further from the truth. This operation was planned with the Iraqi security forces, as intelligence was available. ... it was an intelligence based operation and had nothing to do with politics," he said.

Evidence of nightly sectarian violence among Sunnis and Shiites showed up at two Baghdad sewage treatment plants Sunday. Police said they found 14 bodies, bound hand and foot and shot execution style. Such discoveries are being made almost daily since a bombing at a Shiite shrine in Samarra.

Assailants in southwestern Baghdad gunned down a man as he was leaving a Shiite mosque, police said.

A Baghdad policeman driving on a rural road in Latifiyah, about 20 miles south of the capital, was killed by gunmen, police said. Four men riding in the car were wounded.

Elsewhere, two civilians were killed and 10 wounded when gunmen attacked U.S. troops stationed at the governor's office in Ramadi, 70 miles west of Baghdad.

Gunmen killed four guards at archaeological sites in the northern city of Mosul. A fifth policeman and a bystander were wounded.

A roadside bomb exploded on a police patrol in Baqouba, 35 miles northeast of Baghdad, killing one officer and injuring 10 others, the Iraqi military said.

Near the southern city of Basra, two officials of the Iraqi Islamic Party were gunned down by four assassins.

In the northern region of Kirkuk, two Iraqi soldiers were found stabbed to death two days after they were reported kidnapped, U.S. authorities said.
Posted by: Dan Darling || 03/20/2006 05:55 || Comments || Link || E-Mail|| [310 views] Top|| File under:
US troops remain steadfast in Iraq
Three years to the day after they invaded Iraq , most American troops still believe in their mission but know that the general population has -- at best -- mixed feelings about their presence.

Many are as keen as most Iraqis to see U.S. forces go home and, inspired by the sense they bring freedom and prosperity, regret the resentment they face among many local people.

"In one town they will thank the troops for what they are doing," said Staff Sergeant Jim Mayhan, 40, a veteran of the 2003 invasion and now on his second rotation in Iraq, based at Hilla, 100 km (60 miles) south of Baghdad.

"Go to another town and you get ugly stares and cultural gestures showing their displeasure."

Hilla, close to the site of Babylon and capital of the province named for the ancient city, is often held up by U.S. officials as a model for the reconstruction effort in Iraq.

A mainly Shi'ite Muslim town surrounded by Sunni rural areas, it saw the bloodiest al Qaeda suicide bombing of the conflict a year ago, when 125 people were killed, and has since seen other sectarian attacks, including on its mosques.

U.S. forces have withdrawn into the background, however, as newly trained Iraqi troops and police have taken over the streets. U.S. soldiers in Hilla on their second tour of duty in Iraq say the reaction of locals is better both to U.S. forces and what they are trying to accomplish than on their first tour.

That is at odds with general perceptions that the welcome for Americans in 2003 was often warm from Iraqis grateful to see the end of Saddam Hussein -- even in towns like Hilla that saw significant civilian casualties -- but that disillusion has set in as U.S. forces have failed to establish security.

Killings of civilians by nervous U.S. troops and widespread arrests have added to Iraqi frustrations with the occupation.

The Americans too want to go home. Though contractors supply all the food and comforts of home that a soldier might need, fried chicken, ice cream and the Internet cafe are only physical reminders of what home is.

Sergeant Justin Edmondson, 23, who has been in the army for five years, was typical. "Everybody wants to go home."

Most U.S. soldiers believe they will leave Iraq a better place than when they arrived but complain Iraqis' demands on them are increasing. Those that say that the U.S. mission will not leave improvements say Iraq will be no worse off.

"It will be a little bit rocky when we go," said Specialist Veronica Almanza-Briones, 21, from Chicago, a truck driver who was here in 2003 and just re-enlisted for another four years.

"But with their new government, they will adjust and it will be better than it was before."

Soldiers at Charlie Base in Hilla, home to the 1st Squadron, 10th Cavalry Division, point to tangible evidence of what the U.S. military has accomplished -- a new school, clinic, a bridge or road, and have figures showing a decline in rebel attacks.

Many Iraqis remain unimpressed, however. At an Iraqi army base nearby, Captain Mark Kovalcik, commander of Charlie Troop, hears a list of requests from local forces including repeated questions from the Iraqi commander about lack of electricity.

Power shortages, lasting much of the day, are a feature across Iraq. Kovalcik repeats the same answer to every question. There will be electricity within a month and he will only hand over cash to fix the generator if the commander supplies two bids from local contractors.

Many troops are earnest in their desire to do more for the local people and worry about what lies in store once they leave.

"A lot needs to be done but I don't know the Iraqi people are picking up on our direction," said Corporal Brian Cetrone, 27, from Randolph, Massachusetts, a substitute teacher before joining the army.

"We're doing good things with the intention of them doing the job after we have gone home. I don't know that they see how good it could be."

But even as troops accentuate the positive they are aware the risk of death is little less than it was three years ago during the invasion. While believing themselves well trained and equipped, with confidence in their commanders, they understand they are seen as an occupying power and vulnerable personally.

More than 2,300 U.S. troops have been killed in Iraq since the U.S.-led invasion in March 2003.

"It's a different kind of risk," said Edmondson. "There is less direct fire but (roadside bomb) attacks are a bigger factor."

Mayhan, a 15-year veteran from Little Rock, Arkansas, exhibits a cool professionalism. Though he prefers to pass out hand-cranked radios and soccer balls, he said the war has changed from his first tour in 2003.

U.S. forces now find themselves potentially caught in the middle of a sectarian civil war as Shi'ite militias have stepped up reprisals after years of Sunni guerrilla attacks.

"Everything is not so cut and dried as to who the enemy is," said Mayhan, describing the complexities of his current mission. "You have the three Ps," he said. "Be polite, be professional but be prepared to kill."
Posted by: Dan Darling || 03/20/2006 05:17 || Comments || Link || E-Mail|| [304 views] Top|| File under:
Sunni gang leader confesses to killings
ROP
Baghdad: A Sunni extremist leader captured south of Baghdad confessed to killing hundreds of Shiite Muslims in recent months, police said. Mohammad Al Janabi was captured and detained along with five other "dangerous terrorists" in Jaraf Al Sakr, an insurgent stronghold known as the Triangle of Death. Police Lt. Col. Falah Al Mohammedawi said Al Janabi confessed to killing at least 400 people.


Go easy on him. Only hang him once.




Posted by: RD || 03/20/2006 02:55 || Comments || Link || E-Mail|| [291 views] Top|| File under:
Shias escape missile attack in Karbala
A missile was fired into a Shia holy city Sunday as hundreds of thousands gathered for a major religious holiday, raising fears of civil war on the third anniversary of America's war on Iraq. The 122 millimetre Grad missile, one of three fired at the southern shrine city of Karbala, caused no casualties but came as a sea of Shia pilgrims gathered to commemorate the death of Imam Hussein (RA), Prophet Mohammed's (may his drip clear up peace be upon him) grandson, Governor Aqil Khazali told a news conference.
Posted by: Fred || 03/20/2006 00:00 || Comments || Link || E-Mail|| [307 views] Top|| File under:
Israel-Palestine-Jordan
Fatah gunnies getting desperate
Palestinian gunmen from the ousted Fatah Party stormed government buildings, briefly took over a power plant and blocked a vital road in the Gaza Strip on Monday, injecting more chaos into the volatile area as Hamas militants readied to take power. Nine people were wounded in five separate firefights with Palestinian police. The violence was a foretaste of what might happen if Hamas tried to impose its will on Fatah gunmen.


The bloodiest of the five confrontations Monday took place at Gaza's government compound. Three dozen potential civil servants gunmen demanding jobs charged toward the complex, firing in the air. Some burst into the Finance Ministry, while others began firing at random, wounding a doorman outside the adjacent Foreign Ministry before Palestinian police pulled up in jeeps and began exchanging fire with the attackers. An Associated Press reporter was in the Foreign Ministry at the time of the attack. Just yards away from him, two stray bullets hit a security guard in the legs. Other ministry employees ran for cover, pressing close to walls or hiding under tables as bullets smashed windows. Police eventually stormed the ministry, arresting three gunmen from the Fatah-affiliated Al Aqsa Martyrs' Brigades. In total, two gunmen and two security officials were wounded in the firefight.

Dozens of gunmen also exchanged fire with members of the security forces at Palestinian police headquarters.

Earlier in the day, gunmen blocked a road leading to the main Israel-Gaza crossing point, briefly took over Gaza's power plant and entered a military hospital. About 35 gunmen traded fire with policemen who tried to remove them from the road leading to the Erez crossing point, which Abbas had been scheduled to use Monday morning to leave Gaza for the West Bank. Two gunmen and a policeman were wounded. Two dozen gunmen also briefly infiltrated Gaza's power plant elsewhere in Gaza, exchanging fire with police and wounding two, officials said.

No one was hurt at the military hospital near the town of Khan Younis.

Hamas' designated foreign minister, Mahmoud Zahar, blamed the violence on Fatah mismanagement. "We are going to deal with it by the proper means in order to solve these problems," Zahar said.

If I was Fatah, right now I'd be considering laying low, maybe take a vacation, stay home and play with the wife and kiddies. But they're Paleos, which means they won't.

The gunbattles on Monday were the most intense in months, and came a day after Hamas' designated prime minister, Ismail Haniyeh, handed Abbas a proposed 24-member Cabinet dominated by Hamas activists.
Posted by: Seafarious || 03/20/2006 08:46 || Comments || Link || E-Mail|| [297 views] Top|| File under:
Syria-Lebanon-Iran
Bush to Iran: "We Will Use Military Might To Defend Israel"
There it is. Cards on the table. Expect the attack - I call Mar 28 New Moon


US President George W. Bush said he hoped to resolve the nuclear dispute with Iran with diplomacy, but warned Tehran he would "use military might" if necessary to defend Israel.

"The threat from Iran is, of course, their stated objective to destroy our strong ally Israel. That's a threat, a serious threat. It's a threat to world peace," the US president said after a speech defending the war in Iraq.

"I made it clear, and I'll make it clear again, that we will use military might to protect our ally Israel," said Bush, who was apparently referring to Iranian President Mahmoud Ahmadinejad's call for the destruction of Israel.

On the atomic dispute, Bush said he hoped "to solve this issue diplomatically" with a "united message" to Tehran from Washington, London, Paris, Berlin as well as Russia "hopefully" and China.

The message would be that "your desire to having a nuclear weapon is unacceptable," he said.

Bush also touched on Iran's agreement to discuss Iraq with the United States, saying that "it's very important, however, for the Iranians to understand that the discussion is limited to Iraq.

"We're using this as an opportunity to make it clear about our concerns of interference within a democratic process that is evolving," he said, saying that the talks will not decide Iran's relations with a sovereign Iraq.

"Ultimately, Iraq-Iranian relations will be negotiated between the Iraqi government and the Iranian government," he said.

maybe not the CURRENT governments, but their governments nonetheless
Posted by: Frank G || 03/20/2006 21:03 || Comments || Link || E-Mail|| [426 views] Top|| File under:
'US could wipe out Iran nuke program in two days'
from Jerusalem Post. Salt as needed.

Another voice has been added to those who believe that air strikes should halt Iran's quest to develop nuclear weapons.

Gary Berntsen, the former senior CIA operative who led the search for Osama bin Laden in Afghanistan in late 2001, believes the United States has the ability to easily destroy Iran's nuclear facilities. He said the US could use bunker-buster bombs and other weapons to carry out the operation.

"We can dig those things out. We can destroy them," he told The Jerusalem Post in an interview.

"We can take care of it in a couple of days with air strikes and they wouldn't be able to stop us," he added. "It wouldn't be difficult to plan. They'd be some dangers but I think the United States can do it." Berntsen, who left the CIA in June last year after more than 20 years of service, believes it will be difficult to persuade Iran to stop its nuclear program.

"I know the Iranians. I've worked against the Iranians for years. They are determined to get this no matter what, and they will lie and cheat and do whatever they have to do to get themselves a weapon," he said.

Berntsen ruled out covert action because of the scale of Iran's nuclear program. "This is a huge system of facilities they have. This is not going to be a small sort of engagement. We are probably going to have to destroy 30 facilities in 30 locations. Or at least 15," he said.

Berntsen's comments came after former Pentagon adviser Richard Perle said earlier this month that Iran's prime nuclear facilities could be devastated in one night by a small fleet of US B-2 bombers. I'm

sensing a theme here ....


In addition, Moshe Ya'alon, Israel's former chief of General Staff, said the IDF has the capabilities to attack Iran's nuclear facilities and could do it in conjunction with the US and some EU countries. However, Berntsen believes Israel should not carry out any operation.

"It's better for the United States to do it. If you (Israel) do it, we'll have all sorts of problems in the Middle East, all sorts of countries that will align themselves with the Iranians over this. Politically it makes more sense for the US to do it," he said.

Berntsen also ruled out a ground operation. "This is huge country. There are 70 million people there. It's gigantic. We don't need to be getting into something like that," he said.

However, Berntsen believes that the US should first exhaust all the political options before carrying out a strike.

"We should do what we're doing right now. That means taking them to the United Nations and make this 'the world against Iran,' because the Iranians appear determined to create a weapon," he said. "If by chance they disarm, then we can avoid this, but if they don't disarm we will need to take care of this ourselves."

"The Iranians have to know that we mean business. They will either disarm or we will destroy their facilities. No ifs, ands, or buts. They present a threat to peace in the Middle East. They present a threat to Israel. We cannot accept that," he added.

Berntsen predicted that if Iran doesn't disarm, President George Bush would carry out an attack regardless of domestic opposition.

"I think that President Bush has demonstrated that he says what he means and he means what he says. A lot of people didn't think he would do Iraq. This is a guy who doesn't put his finger in the air to see which way the wind is blowing. President Bush means business.

"The problem right now is that the Iranians are going to miscalculate. They are going to believe that because 2006 is an election year (in Congress), and due to all this political opposition to the president because of Iraq, they're going to think that he's weak in the knees, he can't do it and they're not going to negotiate.

"That would be a very serious mistake for them. They're going to miscalculate. They think he's politically weak and George Bush won't care. He's going to do it anyway when it comes down to it," Berntsen said.

"I believe that we'll get past the mid-term election in 2006 and then the Iranians ought to disarm themselves or suffer the consequences," he added.

Berntsen recently released a book called Jawbreaker, which is about the search for bin Laden after al-Qaida's attacks on the US in September 2001. The book has been on the best-seller lists in the US but has yet to be released in Israel.
Posted by: lotp || 03/20/2006 19:18 || Comments || Link || E-Mail|| [533 views] Top|| File under:
Ahmadinejad: "The Iranian nation will resist with God's help"
Iran will stand by its right to obtain nuclear technology and anyone spreading propaganda against its atomic programme will come to regret it, Iranian President Mahmoud Ahmadinejad said on Monday.

"No one can take away our nuclear technology. The Iranian nation has obtained it and will preserve it. Some are against the Iranian nation's development," he said in a televised address to mark the start of the Iranian year on March 21.

He spoke as senior foreign affairs officials from the five veto-holding U.N. Security Council powers and Germany were to meet to try to break the impasse over Iran's nuclear ambitions.

The Council has been unable for nearly two weeks to issue a statement telling Iran to halt uranium enrichment efforts which the West believes are a cover for bomb making. Iran says its nuclear programme is simply for generating electricity.

Ahmadinejad said Iran would resist efforts to undermine its nuclear programme just as it pursued the nationalisation of its oil industry last century against the wishes of Western powers

"A while ago, they were against the nationalisation of our oil industry. They were saying that this (oil) smelt bad and is useless and you don't need it. That day the Iranian nation resisted, and today they are saying the same things about nuclear energy," he said.

"The Iranian nation will resist with God's help," he added.

Iran had previously agreed to suspend its uranium enrichment activities under an agreement with Britain, France and Germany. That deal broke down last year and, in February, Iran started tests on enriching uranium.


"They were hoping through propaganda and psychological war to take this (nuclear technology) away from us. I am suggesting to them to learn their lesson and apologise to the Iranian nation," he said.

"They should be sure that if they continue, they will regret continuing to make baseless propaganda against Iran," he said without elaborating.
Posted by: Captain America || 03/20/2006 18:06 || Comments || Link || E-Mail|| [425 views] Top|| File under:
U.S. in Exercise Battle with Iran for Control of Persian Gulf
The pic, by the way, is the USS CHUNG-HOON.

ABU DHABI -- The United States is planning a major naval exercise in May to test its response to any Iranian naval blockade of the Straits of Hormuz. Iran has been conducting exercises aimed at blocking Gulf shipping. Officials said the exercise would replicate an Iranian effort to mine the straits and send boats packed with explosives into U.S. warships. "We believe this would be the leading method of an Iranian attack against Western shipping," an official said.


What would we do without experts?

Officials said Iran has been training to quickly block the straits in an effort to torpedo the world oil market. In late 2005, Iran was said to have conducted an air and naval exercise to test plans to halt Gulf shipping.

The U.S. naval exercise, entitled Arabian Gauntlet, has been scheduled for May 2006. Officials said the exercise would be held with Western states and expected to include at least one navy from the Gulf Cooperation Council.


UAE? Oman? Qatar? Bahrain?

The Iranian opposition said Teheran has established an underground emergency command center to direct a naval blockade of the straits. The National Council of Resistance of Iran said the command center has been linked to government ministries and security forces by a series of tunnels. "Iran's leaders are clearly preparing for a confrontation by going underground," Alireza Jafarzadeh, a leading Iranian opposition figure, said.

Officials said the Iranians have drafted plans to send a swarm of fast attack craft to blow up U.S. warships. They said the Islamic Revolutionary Guard Corps's navy has already conducted such an exercise.


That's not going to go well for them; a small fast attack boat against a DDG that's primed and ready is no contest.

Another Iranian option, officials said, was the use of cruise and ballistic missiles against Arab oil facilities in the region. They said that over the last year, the IRGC has drafted plans to deploy new weapons designed to strike naval and ground targets throughout the Gulf. "When these systems become fully operational, they will significantly enhance Iran's defensive capabilities and ability to deny access to the Persian Gulf through the Strait of Hormuz," Defence Intelligence Agency director Michael Maples told the Senate Armed Services Committee in February.


Until the launch sites are blown up, along with the tech support and the leadership.
Posted by: Steve White || 03/20/2006 00:00 || Comments || Link || E-Mail|| [317 views] Top|| File under:
Eight killed in Iran clashes
Tehran, Iran, Mar. 19 – Eight freedom-fighters people were killed during a gun-battle with Iran's paramilitary police in the eastern province of Khorassan Razavi, state television reported on Sunday. The eight freedom-fighters rebels were killed after armed clashes broke out in the border town of Taybad, the report quoted Brigadier General Radan, the commander of State Security Forces in the province, as having said.

Details were sketchy but the report said that the incident took place near the Sorkh well in the town and that all eight rebels who were involved in the clashes were killed. They had entered to create "liberty" "insecurity" and "freedom" "trouble", the report said, without identifying them further.
Posted by: Steve White || 03/20/2006 00:00 || Comments || Link || E-Mail|| [286 views] Top|| File under:
Fatah to round up arms in Lebanon refugee camps
RASHIDIYEH - Fatah's chief in Lebanon said on Sunday his Palestinian faction would round up weapons from refugee camps amid growing calls for militias in the country to be disbanded. "We have decided to collect all the weapons we possess, including individual arms, and put them in secure places (inside the camps), in accordance with the wishes of the inter-Lebanese dialogue conference," said Sultan Abul Aynain.


I like this; makes the job of an American or Israeli F-16 much easier.

There are believed to be 380,000 Palestinians living in Lebanon, many of them in dire conditions in 12 refugee camps.


Kept that way by the UNRWA and their fellow Arabs.

Parliamentary speaker Nabih Berri said on Tuesday that participants in the inter-Lebanese talks supported disarming Palestinians outside the camps in six months and "the state re-establishing its authority on all Lebanese territory".


Which would be a first, and wouldn't have happened without George, Condi and Jaques.

A September 2004 UN Security Council Resolution calls on Lebanon to assert sovereignty on all its territory and disarm all militias, including armed Palestinian factions and the armed wing of Lebanese Shiite movement Hezbollah.

Aynain also reasserted the authority of the Palestine Liberation Organisation -- of which Fatah is the largest faction -- as the only legitimate representative of Palestinians in Lebanon. The PLO does not include Palestinian Islamist groups such as Hamas, which trounced Fatah in January's elections, or pro-Syrian groups such as the Popular Front for the Liberation of Palestine-General Command, which has been involved in a number of shooting incidents outside Palestinian camps.


They'll try to hold their weapons out, likely in the Bekaa, or held in trust by their Syrian overlords.
Posted by: Steve White || 03/20/2006 00:00 || Comments || Link || E-Mail|| [288 views] Top|| File under:
Terror Networks
Binny maintaining hi-tech Pakistani hideout
The U.S. intelligence community has quietly concluded that Osama Bin Laden was in a town in Pakistan. Intelligence sources said major U.S. agencies have assessed that the Al Qaida chief has relocated from the Afghanistan-Pakistani border to a town or city within Pakistan. The sources said Bin Laden was equipped with advanced communications. "There seems to have been changes made and Bin Laden is now in a position where he has the capability to be in communications with people anywhere in the world," an intelligence source said.

The assessment was drafted in wake of Bin Laden's taped message in December 2005, the first in more than a year. The sources said several intelligence agencies analyzed the content of the message and determined that Bin Laden has maintained steady contact with the outside world.
Posted by: Dan Darling || 03/20/2006 05:45 || Comments || Link || E-Mail|| [323 views] Top|| File under:
Who's in the News
94
[untagged]
Bookmark
E-Mail Me
The Classics
The O Club
Rantburg Store
The Bloids
The Never-ending Story
Thugburg
Gulf War I
The Way We Were
Bio
Merry-Go-Blog
Hair Through the Ages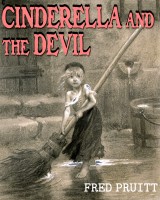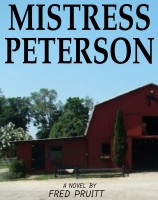 On Sale now!


A multi-volume chronology and reference guide set detailing three years of the Mexican Drug War between 2010 and 2012.

Rantburg.com and borderlandbeat.com correspondent and author Chris Covert presents his first non-fiction work detailing the drug and gang related violence in Mexico.

Chris gives us Mexican press dispatches of drug and gang war violence over three years, presented in a multi volume set intended to chronicle the death, violence and mayhem which has dominated Mexico for six years.
Click here for more information


Meet the Mods
In no particular order...


Steve White
Seafarious
Pappy
lotp
Scooter McGruder
john frum
tu3031
badanov
sherry
ryuge
GolfBravoUSMC
Bright Pebbles
trailing wife
Gloria
Fred
Besoeker
Glenmore
Frank G
3dc
Skidmark
Alaska Paul



Better than the average link...



Rantburg was assembled from recycled algorithms in the United States of America. No trees were destroyed in the production of this weblog. We did hurt some, though. Sorry.
34.200.222.93