Afghanistan
US still searching for Afghan Stingers
The U.S. military says it is on the lookout for Stinger antiaircraft missiles in Afghanistan following media reports the Taliban may be trying to use them.

U.S. military spokesman Colonel James Yonts said no Stingers have been found so far.

Stingers are highly accurate antiaircraft missiles that were supplied by the United States to mujahedin rebels in Afghanistan fighting Soviet forces in the 1980s. Not all of the Stingers from those days have been recovered.
Posted by: Dan Darling || 03/21/2006 00:46 || Comments || Link || E-Mail|| [442 views] Top|| File under:
Africa Horn
Chad launches raid against rebels
Chad's army has launched an offensive against rebels operating along the border with Sudan. Rebel positions in mountains along the border are being attacked, a government spokesman told the Reuters news agency. Two rebel groups are involved. Tension has inceased in recent months, with Chad and Sudan accusing each other of backing rebel groups. Last week, the Chad authorities said they had foiled an attempt to stage a coup against President Idriss Deby.

Clashes are reported between government forces and two rebel groups operating in the area, Scud led by Yaya Dillo, and RPJ, led by Abakar Tollimi. Observers in the border area have seen convoys transporting Chadian government forces and weapons, and President Idris Deby is reported to be supervising the fighting.
Analyst Andrew Manley has told the BBC that in recent months President Deby has been looking increasingly vulnerable, faced with the growing rebellion in the east and a loss of support among neighbouring countries and traditional allies like France.

In December, Chad declared a state of war with Sudan following a deadly attack launched from Darfur by Chadian rebels. Sudan repeatedly denied allegations made by Chad that it was backing the rebels and sending Arab militias in support. In February, Chad and Sudan signed an accord to resolve their differences over fighting along the border. Mr Deby seized power in 1990 after launching a rebellion from bases in Darfur.
Posted by: Steve || 03/21/2006 08:16 || Comments || Link || E-Mail|| [299 views] Top|| File under:
Bangladesh
Tales from the Crossfire Gazette
Terrorist killed in encounter in Faridpur
FARIDPUR, Mar 20:–Top terrorist 'Killer Zulhas' was killed in an 'encounter' between the Rapid Action Battalion (RAB) and a gang of terrorists early Monday on Habibur Rahman Road at Kamlapur area in Faridpur town, reports BD News. The deceased was identified as Killer Zulhas alias Zilhas alias Siam (22), son of Jalaluddin Sheikh of Kamlapur area.

Now just known as roadkill

RAB constable Qayum was also injured during the encounter.

RAB sources said acting on a tip off, a RAB team arrested Zulhas from Bill Mahmud area in Faridpur town during a raid on Saturday evening.

"Hey, Killer, let's have a talk"


According to his confessions, the RAB members conducted several raids Sunday night at different areas of the town along with 'Killer Zulhas' to nab his accomplices and recover arms.

Uh huh. "Road Trip", Banglastyle. Killer gets to ride "shuttergun"


When the RAB team reached on Habibur Rahman Road, a gang of terrorists opened fire on them from their hideouts and RAB also retaliated.

"Curses! It's RAB! Open fire recklessly!"

Zulhas was killed on the spot during the encounter while trying to escape.

Spot being the back of the RAB paddywagon

RAB recovered an Indian revolver, a pipe gun and two bullets from the spot.

Zulhas, an alleged professional killer, was accused of several cases including Palash, Shakil and ACI representative Tareq Chowdhury murder charges

Suspected terrorist killed in 'crossfire' in city
A suspected terrorist was killed in 'crossfire' between a gang of terrorists and members of RAB at Mirpur in the city yesterday.

Nope, 'crossfire' is when you question them before the shootout. 'Encounter' is when you don't bother with the arrest. They mixed memes


The deceased was identified as Abdul Khalek alias Sekander alias Hazi Sika (40), son of Shamsuddin of Banagram under South Keraniganj in Dhaka. He was accused in seven criminal cases including murder with Keraniganj, Savar and Jajira police stations, RAB sources said.
RAB sources said, acting on secret information that a gang of criminal assembled at Deepnagar Balurmath at Gabtali under Mirpur police station, a team of RAB-4 went to the spot at around 2.20am. Sensing their presence

"Sniff, I smell doughnuts. It's da law!"

the criminals fired upon them,

"Quick, open fire before they question us!"

The RAB men also retaliated. During the gunfight Hazi Sika received several bullets and died on the spot.

"Ack.ouch...rosebu.. urp...d.."


RAB personnel recovered a pistol, one magazine and five rounds of bullet from the spot. The body was sent to the morgue of Dhaka Medical College Hospital (DMCH) for autopsy.
Posted by: Steve || 03/21/2006 12:02 || Comments || Link || E-Mail|| [295 views] Top|| File under:
Bangladesh is now a major terror hotspot
Bangladesh Prime Minister Khaleda Zia is on an India visit and one of the main issues that New Delhi may bring up is the harbouring of insurgents from the north-east.

For India, the concerns of Bangladesh becoming a safe haven for the terrorists, are mounting India has made it very clear that patience is running thin in Delhi over Dhaka's attitude

As the separatist groups flex their muscles from neighbouring Bangladesh, north-east India continues to simmer.

Bangladesh has emerged as the second front of Islamic terror in South Asia over the last five years.

Notwithstanding the repeated demands from India for dismantling terror infrastructure in Bangladesh, it still remains a major hub for the ultras with as many as 172 insurgent camps operating in that country.

"Bangladesh is taking some action against them. They have launched a few operations in which some militants have been killed. But it is not enough, Dhaka needs to do more," outgoing BSF Director General R S Mooshahary said.

Many Islamic radical groups, some with links to Osama bin Laden led al-Qaeda, have set up their training camps in the country along with about 18 terrorist groups that are active in North-east India.

There are nearly 200 camps, mostly close to the Indian border, of these terrorist and fundamentalist organisations inside Bangladesh.

A meeting between the security agencies manning the border of the two countries, Border Security Force (BSF) of India and Bangladesh Rifles (BDR), nearly three months back on the issue of the terror camps running in Bangladesh ended on a stormy note.

The chief of BDR left the press conference abruptly because India had made it clear that patience was running out in New Delhi over Dhaka's attitude towards the problem especially when it comes to harbouring terror groups active in India.

India has already given a list of 172 terrorist training camps active in Bangladesh which are run by 18 outfits from North-east India have set up bases in 20 districts across the border.

"We have given them a list of 172 insurgent camps. They verified it and they say they are not there, which I feel is a routine reply," he said adding, "We are sure there are camps and we are sure that some insurgents from India have taken shelter in Bangladesh."

The list of these training camps available exclusively to CNN-IBN shows that United Liberation Front of Assam (ULFA), which has been trying for a peace accord with New Delhi, and National Liberation Front of Tripura (NLFT) run the maximum number of camps, 38 each.

The ULFA has been running its training campsin Chittagong, which is also the hotbed for Islamic fundamentalist activities in Bangladesh.

The camps are being run at Sherpur, Cox's Bazaar, Mymensingh, Bandarban, Sunamgunj, Kurigram, Comilla, Jamalpur and Khagrachari and Tangail.

Cox's Bazaar is the main smuggling route in the country of illegal arms whereas Khagrachari is the place where ULFA chief Paresh Barua survived a bid on his life in 2001.

Apart from these place camps are also being run at Moulavi Bazaar, Rangamati, Netrakona, Panchagarh, Nilphamari and even capital Dhaka.

The People's Liberation Army (PLA) which is fighting for an independent homeland in Manipur has found a safe haven in such camps operating on Bangladeshi soil.

The problem has acquired a new and frightening dimension as Indian intelligence agencies allege that insurgents in Bangladesh are getting help from Islamic fundamentalist groups

"The entire security spectrum will go haywire if this happens," former deputy chief of Research and Analysis Wing(RAW), the Indian agency responsible for external intelligence, Bibhuti Bhusan Nandy says.

Nandy, who has been keeping a close watch on the activities of these groups in Bangladesh, also said that most of these insurgent bases are being funded by Pakistan's external intelligence agency, the ISI.

"All these Islamic terrorist groups and our North-east insurgent groups are the masters of one and the same. It is the ISI and the DGFI of Bangladesh that have teamed up too destabilise this region," he adds.

The concern has been mounting in India because as the terrorist groups flex their muscles from neighbouring Bangladesh, North-east India will continue to simmer.

These outfits have been trying to imprint ethnic identity through armed insurgency and Bangladesh has even refused to accept the problem or address India's concern.
Posted by: Dan Darling || 03/21/2006 00:23 || Comments || Link || E-Mail|| [302 views] Top|| File under:
JMB cadre Sabbir to be quizzed in Brahmanbaria
JMB cadre Sabbir Ahmed Dulal will be brought back to Brahmanbaria from Sylhet soon for interrogation, police sources said yesterday. Sabbir has been shown arrested in the August 17 blasts in the town following confessions by four other JMB cadres, arrested here on Wednesday. Police sought 10 days' remand for Sabbir for interrogation regarding JMB activities and the August 17 blasts. A court granted the police prayer yesterday, the sources said. Sabbir of Brahmanbaria was arrested from a saloon in Paltan in Dhaka city on March 8 by a team of Brahmanbaria police and brought to Brahmanbaria.


"Marshal Dillon! Marshal Dillon! That Sabbir Ahmed Dulal feller's down to the saloon!"
"Okay. Let's go round him up, Festus!"

Later he was sent to Sylhet for interrogation in a case filed against JMB kingpin Abdur Rahman there after Rapid Action Battalion (Rab) found his (Sabbir) cheque book (account No. 11674 of Janata Bank in Brahmanbaria) during the operation at Surjadigal Bari in Sylhet city from where JMB chief Abdur Rahman was arrested. Police sources said Sabbir used to look after financing JMB activities in Brahmanbaria.


"Yez got nuttin' on me, coppers! Nuttin'!"
"We got the drop on you. That counts for somethin'!"

The four JMB cadres--Alamgir, Sohel, Arafat and Sheikh Muhammad Sumon-- arrested here on Wednesday, confessed their involved in the August 17 bomb blast.


"Oooowwwww! Ow! Ow! We confess!"

According to their confessions, 11 JMB cadres took part in the blasts and they were given Tk 1.5 lakh for this. Police hope that they would get more vital information from Sabbir. A manhunt is on in the district for the rest 7 JMB cadres, police said.
Posted by: Fred || 03/21/2006 00:00 || Comments || Link || E-Mail|| [322 views] Top|| File under:
RAB nabs Fazar Ali in Kutubpur
Rapid Action Battalion (Rab)-9 arrested JMB activist Fazar Ali in Kutubpur village in Jamalpur in the early hours yesterday. He was an accomplice of Garibullah, a JMB ehsar member, reports our Mymensingh correspondent. The Rab also recovered seven books on jihad from his possession.


Among them would be the classic of terror warfare "Jihad for Dummies."
Posted by: Fred || 03/21/2006 00:00 || Comments || Link || E-Mail|| [307 views] Top|| File under:
Rahman himself led raid to kill AL leader
Are we starting to get a picture of the Keystone Kroox, chased by the Keystone Kops?
Jamaatul Mujahideen Bangladesh (JMB) supremo Abdur Rahman has admitted that he himself led a failed operation to kill an Awami League leader in Mollahat in Bagerhat in August 2002.
Rahman on March 19 told interrogators a 13-member JMB team, which also included Bangla Bhai, chased AL leader Tarapodo Poddar of Gaola village but could not have him due to locals' resistance.


"Get him!"
"Help! Help! I'm bein' oppressed!"
"Get 'em!"
"Curly-toed slippers, don't fail us now!"

As the AL leader managed to escape, the attackers took shelter at the house of a JMB activist.
Police had arrested six militants including Bangla Bhai, but Rahman evaded arrest, the JMB chief told the interrogators.


"[Huffa puffa!] He's in there, officers!"
"Abdur! Damn you!"
"Hey! Where'd he go?"

The criminal genius militant mastermind kingpin also said 20 JMB cadres in Bagerhat are looking for an opportunity to launch bomb attacks on some specific targets.


"Aaaarrr! Arrest our criminal mastermind, will they! Gimme that bomb!"

Meantime, the sedition case filed against JMB's seven Majlish-e-Shura members on March 13 was transferred yesterday to the Criminal Investigation Department (CID) of police. Rahman and Bangla Bhai were shown arrested in a case filed for August 17 serial bomb blasts in Bogra yesterday where a court ordered reinvestigation into the case.


"You must reinvestigate the case!"
"But, yer honor! We been investigating it since August!"
The JMB supremo and 12 others including Bangla Bhai stormed the house of AL leader Tarapodo at Gaola on the night of August 16, 2002, reports staff correspondent in Khulna. Rahman said they attempted to slaughter Tarapodo as he had protested holding of a secret JMB meeting at Gaola the same evening.


"Aaaarrr! Protest our secret meeting, will he? We'll see about dat! Where's my shutter gun?"
"Here y'go, chief!"
"Thanks. We got any round of bullet?"

"It was a dark and stormy rainy night," Abdur Rahman told the members of Task Force for Interrogation (TFI) in Dhaka while being quizzed about August 17 blast in Bagerhat and militants' training in the Sundarbans. "His (Tarapodo's) son Tapan hit me in the head with a log when his father was going to be slaughtered.


"Har har! I've got yez now, Tarapodo! Prepare to meet yer maker!"
"[CONK!] Run for it, Pop!"

"Tarapodo managed to run away taking the chance," a source in the DB of Bagerhat who interrogated Rahman at the TFI quoted him as saying. They chased Tarapodo in a desperate attempt to slaughter him, but failed as villagers came forward and resisted them, the source added.
Posted by: Fred || 03/21/2006 00:00 || Comments || Link || E-Mail|| [314 views] Top|| File under:
Britain
Gang 'planned UK terror campaign'
Seven men have gone on trial accused of planning a campaign of terror in Britain. Three had more than half a ton of ammonium nitrate fertiliser, which can be used to make bombs, the Old Bailey was told. The seven, all British citizens, deny the allegations.

They are accused of conspiring between January 1, 2003, and March 31, 2004, with Canadian Mohammed Momin Khawaja and with others unknown, to "cause by explosive substances, an explosion or explosions of a nature likely to endanger life". The accused are: Omar Khyam, 24, Waheed Mahmood, 34, Shujah Mahmood, 19, and Jawad Akbar, 22, all from Crawley, West Sussex; Anthony Garcia (also known as Rahman Adam), 23, of Ilford, east London; Nabeel Hussain, 20, of Horley, Surrey, and Salahuddin Amin, 31, from Luton, Bedfordshire.

Khyam, Garcia and Hussain also deny a charge under the Terrorism Act 2000 of possession of an article for terrorism - 600kg of ammonium nitrate fertiliser - between November 5, 2003, and March 31, 2004. The fertiliser was found at a west London storage depot in 2004. Brothers Khyam and Shuja Mahmood also deny having aluminium powder for terrorism between October 1, 2003, and March 31, 2004. Aluminium powder can also be used to make bombs.

The judge, Sir Michael Astill, warned the jury not to be influenced by anything outside the trial process, saying: "Terrorism has been at the forefront of matters and debate worldwide for a long time. "It became the subject of much discussion of late in the United Kingdom after the bombings in London on July 7, 2005. Much of the factual reporting has been fair and accurate. Some of it has not. "Many different theories and views have been offered and inevitably most members of the public will have an opinion about terrorism and its causes. It is therefore reasonable to expect that you bring to this court a point of view. It would not be reasonable to expect you to approach your task now as if you had never had an opinion."

But, he added, it was essential that the jurors tried to put aside any opinion they did have. He warned the jury not to carry out their own research on the internet and told them that the trial was likely to last "many months".
Posted by: Steve || 03/21/2006 11:31 || Comments || Link || E-Mail|| [323 views] Top|| File under:
Caucasus/Russia/Central Asia
17 Afghans sentenced in Tajikistan
DUSHANBE: A Tajik court has sentenced 17 Afghans to up to 25 years in prison on charges of killing a police officer, taking hostages, and illegal weapons smuggling, a judge said Monday. The deputy chairman of the southern Khatlon regional court, Dzhamolkhon Saidov, said members of the group were also charged with drug smuggling but that an investigation of that case was still under way. The Afghans were sentenced to from 2 1/2 to 25 years in prison, while two Tajiks received one-year sentences for not reporting the group's crimes to police, Saidov said.
Posted by: Fred || 03/21/2006 00:00 || Comments || Link || E-Mail|| [302 views] Top|| File under:
Europe
32 Indicted in Spain for Courthouse Plot
MADRID, Spain (AP) -- A Spanish judge indicted 32 people for allegedly plotting to drive a truck packed with explosives into a courthouse that has been the hub of anti-terrorism investigations, authorities said Tuesday. The 32 men, mostly Algerians, were charged with membership in a terrorist organization, conspiracy to commit a terrorist attack and forgery of public documents, Judge Fernando Grande-Marlaska said in his March 13 ruling.

The suspects include Mohamed Achraf, the alleged mastermind who was extradited from Switzerland to Spain in April. Spanish authorities suspect Achraf was planning to ram a truck loaded with 1,100 pounds of explosives into the court in downtown Madrid.
Posted by: Steve || 03/21/2006 08:59 || Comments || Link || E-Mail|| [307 views] Top|| File under:
Judge throws Sakra out of court
A judge ousted a key Syrian al-Qaeda suspect from his courtroom on Monday for contempt of court, after the suspect refused to stand up before him on the opening day of his trial for allegedly masterminding deadly bombings in Istanbul.

Loa'i Mohammad Haj Bakr al-Saqa is on trial, along with 72 other suspected al-Qaida militants, for alleged involvement in the series of suicide bombings that killed 58 people in Istanbul in 2003.

Judge Zafer Baskurt asked al-Saqa several times to stand up in court, and then ordered him thrown out when he refused.

"My beliefs prevent me from standing in front of people like you," al-Saqa told the judge.

As soldiers escorted him out, al-Saqa shouted: "I fought a Jihad, I killed Americans, I will not stand up before you!"

Baskurt also ordered a spectator detained for shouting in support of al-Saqa.

The court then proceeded with the trial without al-Saqa, formally joining the Syrian's case with the case of the 72 other suspects.

Turkish prosecutors claimed that Osama bin Laden personally ordered al-Saqa, 32, to carry out terror attacks in this predominantly Muslim but pro-Western country.

Al-Saqa is accused of serving as a point man between al-Qaeda and home-grown militants behind the November 2003 bombings, which destroyed a British bank, the British consulate and two synagogues. He is charged with giving the Turkish militants about $170 000.

Al-Saqa and his alleged Syrian accomplice, Hamid Obysi, were captured in Turkey in August after an alleged failed plot to attack Israeli cruise ships. Obysi is also on trial along with other al-Qaeda suspects.

Al-Saqa reportedly told interrogators that his failed plot to attack an Israeli cruise ship was financed by Taliban chief Mullah Omar, who allegedly gave him $50 000 to carry out attacks against Israeli targets in his name.

Omar is believed to have sought refuge in the mountains along the Pakistan-Afghan border.

A prosecutor's indictment said al-Saqa had bought a speed boat and an underwater scooter to be used in that attack, as well as an apartment in the Mediterranean resort of Antalya for use as a safe house.

Al-Saqa admitted to failed plans to make a bomb and stage an attack on Israeli tourist ships. Al-Saqa and Obysi were captured after an accidental explosion forced them to flee the safe house in Antalya.

Al-Saqa had cosmetic surgery, according to a medical report, and operated by using an array of fake IDs and employing aliases, even with his al-Qaeda contacts, according to the indictment.

Several accused Turkish al-Qaida suspects recognised al-Saqa's photos, but identified him with different names, most calling him "Syrian Aladdin."
Posted by: Dan Darling || 03/21/2006 00:20 || Comments || Link || E-Mail|| [311 views] Top|| File under:
Sakra disrupts trial in Turkish court
The al-Qaeda operative accused of organizing the 2003 Istanbul bombings and a botched attempt to sink an Israeli cruise ship appeared in a Turkish courtroom on Monday -- and did his best to take it over. Louai al-Sakka, 32, who by his own account worked beside insurgent leader Abu Musab al-Zarqawi in Iraq, first told the court he was someone else, then was hustled out of the morning session after refusing to stand to address the judge.

"I performed jihad and killed Americans! Why should I stand up in front of you?" Sakka shouted as guards tugged him toward the door. "Should I stand in front of these liars?"

Sakka, a Syrian described by Turkish officials as a senior figure in al-Qaeda, is accused of providing other operatives with about $170,000 from the group to carry out four truck bombings that killed 57 people over two days in November 2003. Monday was the opening day of trial for Sakka, who is being prosecuted along with 72 Turks. With the Turks' trial winding down after more than two years, defense attorneys argued unsuccessfully Monday that adding Sakka to the case would cause even further delay.

"I'm not holding a bomb. I just want to talk," Sakka told Judge Zafer Baskurt in the afternoon session, after being summoned from a back row where he had been mugging and joking with other defendants. He again refused to stand, indicating he acknowledged only Islamic law. The judge responded by recessing the proceedings for two months.

Further complicating the trial, Sakka's attorney was ordered off the case Monday because he faces charges himself. Turkish prosecutors accuse Osman Karahan, a proponent of militant Islam in good standing with the Turkish bar, of aiding and abetting a terrorist organization. Karahan, who also represented 14 other defendants in the Istanbul case, said the indictment falsely links him to last year's bombings of the London transit system.

"All these efforts are to prevent Sakka from talking, because if he talks, a few states would collapse," Karahan said. Sakka already faces prison in Jordan, where he and Zarqawi were convicted in absentia for plotting to blow up hotels and tourist landmarks in the so-called millennium plot. Turkish police arrested him in August while he was allegedly completing plans to steer an explosives-laden yacht into an Israeli cruise ship off the Turkish coast. The plan was discovered when fire broke out in the apartment where he and an accomplice were constructing the bomb, authorities said. Karahan has quoted Sakka as saying he planned to die attacking the cruise ship. He supposedly believed he would be captured otherwise; his identity was known despite efforts to alter his face through plastic surgery.

On Monday, however, his identity was at issue. More than 20 journalists failed to recognize Sakka as he entered the court building. Cleanshaven and skinny at the time of his arrest, the defendant had put on substantial weight in prison and grown a full beard. He insisted to the judge that his name was Ekrem Ozel, the name on the identity card he was using when arrested, and demanded he be fingerprinted to prove it.

Karahan said he was not sure of his client's identity, either. He said that Sakka, who specialized in moving Islamic militants through Turkey with false papers, had moved in and out of Turkey 55 times on 18 different passports.
"This is going to be a case of worldwide importance, so we need to determine scientifically exactly who he is," Karahan said.

Cut him in half and count the rings
Posted by: Dan Darling || 03/21/2006 00:18 || Comments || Link || E-Mail|| [304 views] Top|| File under:
Home Front: WoT
Khamenei calls on US to quit Iraq
IRAN'S supreme leader, Ayatollah Ali Khamenei, called on the United States today to leave Iraq, saying any eventual talks with Washington would not touch on other issues.

"Our clear viewpoint about Iraq is that the US government should leave this country and stop provoking the tribes and creating insecurity in Iraq so that the Iraqi people govern their own country," he was quoted on television as saying.
"We will not talk with the Americans about any other of the disputed issues between Iran and the US," he said, addressing pilgrims at a shrine in the northeastern city of Mashhad.

Last Thursday, the head of the Supreme National Security Council said Iran was ready to negotiate with the "Great Satan" to help stabilise neighbouring Iraq.

"We agree to negotiate with the Americans," Ali Larijani said, who is also Iran's nuclear chief. "Iran accepts the demand of (Iraqi Shiite leader Abdel Aziz) Hakim to resolve the Iraqi problems and issues with the goal of creating an independent (Iraqi) government."

Mr Hakim, leader of one of Iraq's main Shiite parties, the Supreme Council for the Islamic Revolution in Iraq, had called a day earlier for a dialogue between longtime foes Iran and America.


Advertisement:
In reaction, Ayatollah Khamenei, who is considered close to Mr Larijani, said today that "if the involved Iranian official can make the Americans understand Iran's point of view about Iraq, these talks were okay".
"But if it means opening a scene for the cunning Americans to continue their bullying, the negotiations with the Americans on Iraq will be forbidden."

Ayatollah Khamenei also vowed to resist American efforts to punish Iran for its nuclear program at the UN Security Council.

If things go against Iran's interests, "we will resist", Ayatollah Khamenei said.

"Haven't you (America) already sanctioned us. Haven't the Iranian people suffered under your sanctions, your bullying power. All the progress we have achieved so far was exactly under the same sanctions situation."

The White House said on Saturday that the Islamic republic's offer to hold talks on Iraq was probably just a ploy to "divert pressure" Tehran has drawn over its nuclear program.

Iran waited months to agree to a US proposal to take up the issue, and did so only after Tehran's atomic program was referred to the UN Security Council for possible sanctions, said US national security adviser Stephen Hadley.

The United States accuses Iran of seeking to obtain nuclear weapons, while Tehran insists its program is only for peaceful purposes, mainly to fuel its power plants.

Washington announced in November 2005, to little publicity, that it was ready to have direct talks with Tehran about Iraq, seeking to discuss charges that Iranian weapons have been finding their way to Shiite fighters in Iraq.


Posted by: Captain America || 03/21/2006 17:25 || Comments || Link || E-Mail|| [481 views] Top|| File under:
"You ain't got mail"
The FBI's office in New York is supposed to be on the front line of America's defences against terrorism, but it is so strapped for cash it cannot afford email accounts for its agents, according to a news report yesterday.
"As ridiculous as this might sound, we have real money issues right now, and the government is reluctant to give all agents and analysts dotgov accounts," Mark Mershon, the assistant director of the New York city office told the Daily News.

Chuck Schumer, a Democratic New York senator, said: "FBI agents not having email or internet access is much too much a pre-9/11 mentality." The FBI's headquarters said the issue was not one of money but bureaucracy. A spokeswoman said email addresses were still being assigned and all New York agents should be online by the end of the year.
WASHINGTON — Two companies that will share in a new FBI computer contract were singled out in a government audit Monday that questioned $17 million in the agency's computer overhaul. The FBI and its contractors share the blame for $10 million in questionable costs and for 1,205 pieces of missing computer equipment valued at $7.6 million, the Government Accountability Office said in its review of the FBI's Trilogy program.

Two of those companies, CACI and Computer Sciences Corp., are part of the Lockheed Martin Corp. team that last week won a six-year, $305 million contract to build and run the FBI's Sentinel computerized case management system. The total value of the Sentinel project is $425 million. FBI officials said they were applying the lessons learned in the Trilogy computer upgrade, including keeping tighter reins on their contractors. Sentinel is the replacement for the failed project that was to have been the final piece of Trilogy.

What's the over/under for Sentinal failing as well?

The questionable costs included first-class air travel for government contractors, excessive overtime and $5.5 million in charges that lacked substantiation, the report by Congress' investigative and audit agency said.

Fred, you really need to get a piece of this

The FBI was "highly vulnerable to payments of unallowable costs" because of lax oversight, auditors said.

El Segundo, Calif.-based Computer Sciences, or CSC, was the principal contractor in the effort to put in place a high-speed, secure computer network and 30,000 new desktop computers for the FBI. CACI of Arlington, Va., essentially reported to CSC. Auditors identified a $456,211 invoice from CACI for which CSC never received sufficient evidence, but paid anyway. "It's not what we asked for but at this point it doesn't really matter. Approve it," one CSC employee wrote another in an e-mail exchange that was included in the GAO report.

In another bill from CSC to the FBI, all but $44,000 of a $1.95 million invoice was listed as "other direct costs" with no additional explanation provided.
Auditors also identified as excessive the $52,000 CACI spent on 60,000 pens that were custom-made for FBI computer training sessions.

That's only 86 cents a pen.


CSC spokesman Chuck Taylor said his company complied with its contract, using first-class travel only to accommodate last-minute schedule changes when lower fares were not available. CSC's billings were within approved limits, Taylor said. CACI did not immediately comment Monday.

A separate report last week from Justice Department inspector general Glenn A. Fine warned that costs could again get out of hand unless the FBI puts strong controls in place. Bureau officials have said they are doing just that. "The lessons learned from the Trilogy program are guiding us, and the FBI continues to strengthen our internal controls," said FBI spokeswoman Cathy Milhoan.

The CSC unit that worked on Trilogy will not be part of the Sentinel project, Milhoan said. CACI will provide training for new system, as it did for Trilogy, she said.

The FBI has since accounted for more than 1,000 of the missing desktop and laptop computers, printers and servers, she said. The bureau also will seek repayment of inappropriate charges identified by a final audit of Trilogy that has yet to be finished, Milhoan said.
Posted by: Steve || 03/21/2006 11:04 || Comments || Link || E-Mail|| [299 views] Top|| File under:
India-Pakistan
Former ISI chief sez Sharif did meet with Binny
Former Pakistani prime minister Nawaz Sharif did meet al-Qaeda leader Osama bin Laden at least three times in order to get financial help, according to Khalid Khawaja, the former official with Pakistan's Inter-Services Intelligence (ISI). In an exclusive interview with Adnkronos International (AKI), Khawaja, once a close friend of Osama bin Laden, rejected the statements by a spokesperson for Sharif's political party, denying that Sharif had sought political cooperation from bin Laden in the past.


"Nawaz Sharif met Osama Bin Laden on at least three occasions and was desperately seeking his financial assistance," Khawaja told AKI in response to recent news reports regarding a possible meeting between the two.

In an interview with a national Urdu daily, Qazi Hussain Ahmad, the leader of the largest Islamic party in Pakistan, the Jamaat-e-Islami (JI), and of the six party religious alliance MMA, said that Nawaz had repeatedly met Osama bin Laden who offered him money to buy the loyalties of parlimentarians in the late 1980s in order to topple the government of then prime minister Benazir Bhutto. Ahmad also said that bin Laden was a big supporter of Nawaz Sharif's bid to be prime minister in 1990.

Soon after the publication of the interview, the information secretary of the Pakistan Muslim League-Nawaz (PML-N) Siddiqul Farooq, denied any contact between Nawaz Sharif and Osama bin Laden.

"Osama is above all this politicking," said Khawaja. "He is a great man and will remain great. Even if Nawaz Sharif's party refuse to admit a contact between Osama and Nawaz, it will not change the facts which were witnessed by many people including Khayyam Qaisar (Nawaz Sharif's personal staff officer) and myself," Khalid Khawaja maintained.

Khalid Khawaja is a retired squadron leader of the Pakistan Air Force who was an official in Pakistan's intelligence agency, the ISI, in the mid 1980s. After he wrote a critical letter to General Zia ul-Haq, who ruled Pakistan from 1977 till 1988, in which he labeled Zia as hypocrite, he was removed from the ISI and forced to retire from the airforce.

He then went straight to Afghanistan in 1987 and fought against the Soviets along side with Osama Bin Laden, developing a relationship of firm friendship and trust.

Khalid Khawaja's name resurfaced when US reporter Daniel Pearl was abducted and subsequently killed. Pearl had come to Pakistan and met Khalid Khawaja in order to investigate the jihadi network of revered sufi, Syed Mubarak Ali Gailani.

"Actually the situation needs to be understood from very beginning as everybody has got the facts intermingled" Khawaja maintained.

"Soon after the plane crash of then President General Ziaul Haq in August 1988, I was fighting against the Soviets in Afghanistan. The biggest challenge before us was to save Afghan Jihad as in the post-Zia period the victory of the secular Pakistan Peoples Party was like writing on the wall."

"So initially a few Pakistanis, including myself, planned an alliance which would be dominated by Islamic parties and also include the moderate Pakistan Muslim League. We wanted clear domination of hardline religious parties so that moderate Muslim League would not deviate from the cause of Jihad," Khawaja asserted.

"A businessman, Tanveer Sheikh, Dr Adil of Jamia Farooqia, Karachi and myself were the three person who initiated this task. Tanveer Sheikh provided the seed money and we established an office in a bungalow in an upmarket neighborhood of Karachi.

"At that time we had zero percent support from ISI. Though they knew of our plan and we both used to exchange notes as well" he said.

"We had meetings with all top religious figures ranging from Mufti Rafi Usmani to Maulana Fazlur Rehman and finally brought them together under the umbrella of Muttahida Ulema Council (United Islamic Scholars Council)."

"However, the irony of this situation was that when all there was a ground-swell for a broader Islamic alliance the ISI hijacked the whole plan and deviated partners into IJI (Islamic Democratic Alliance).

Even then, Khawaja said, they did not give up and tried to outwit Benazir Bhutto . We met Altaf Hussain of MQM and he agreed to vote against Benazir Bhutto, then we tried to cut a deal between Maulana Fazlur Rehman and Nawaz Sharif. Nawaz was ready to give a big share to Fazl in power but Fazl insisted on premiership. As a result of these differences, Benazir Bhutto prevailed and with a very simple majority formed her government in 1989" Khawaja recalled.

"Now after Benazir Bhutto formed her government and the opposition parties moved for a vote of no-confidence, Osama Bin Laden comes in a picture," Khawaja recalled.

"However, let it be clear that Osama is Mujahid. His aim was not to manipulate Pakistani politics. His whole life revolves around the cause of Jihad" he said.

"I still remember that Osama bin Laden provided me with funds, which I handed over to Nawaz Sharif, then the chief minister of Punjab [and later premier], to dislodge Benazir Bhutto. Nawaz Sharif insisted that I arrange a direct meeting with the "Sheikh", which I did in Saudi Arabia. Nawaz met thrice with Osama in Saudi Arabia. "

The most historic was the meeting in the Green Palace Hotel in Medina between Nawaz Sharif, Osama and myself, Khayyam Qaiser is the witness for that meeting in which Khayyem, the personal staff officer tried to take a photograph but Osama's friends there stopped him.

Osama asked Nawaz to devote himself to "jihad in Kashmir". Nawaz immediately said, "I love jihad." Osama smiled, and then stood up from his chair and went to a nearby pillar and said. "Yes, you may love jihad, but your love for jihad is this much." He then pointed to a small portion of the pillar. "Your love for children is this much," he said, pointing to a larger portion of the pillar. "And your love for your parents is this much," he continued, pointing towards the largest portion. "I agree that you love jihad, but this love is the smallest in proportion to your other affections in life."

These sorts of arguments were beyond Nawaz Sharif's comprehension and he kept asking me. "Manya key nai manya?" [Agreed or not?] He was looking for a grant of 500 million rupee [US 8.4 million dollars at today's rate]. Though Osama gave a comparatively smaller amount, the landmark thing he secured for Nawaz Sharif was a meeting with the [Saudi] royal family, which gave Nawaz Sharif a lot of political support, and it remained till he was dislodged [as premier] by General Pervez Musharraf [in a coup in 1999]. Saudi Arabia arranged for his release and his safe exit to Saudi Arabia,"

"Now with these immortal accounts secured in my memory I see the denials published in newspapers, that Nawaz had nothing to do with Osama, and I think "how can people forget their mentors?". Nawaz proudly said that he is friend of US president Bill Clinton and but denies his association with a revered holy figure like Osama Bin Laden," Khalid Khawaja concluded.
Posted by: Dan Darling || 03/21/2006 00:49 || Comments || Link || E-Mail|| [337 views] Top|| File under:
Pakistani Taliban now in control of North, South Waziristan
A powerful new militia dubbed "the Pakistani Taliban" has effectively seized control of swaths of the country's northern tribal areas in recent months, triggering alarm in Islamabad and marking a big setback in America's "war on terror".

The militants are strongest in North and South Waziristan, two of seven tribal agencies on the border with Afghanistan. Strict social edicts have been handed down: shopkeepers may not sell music or films; barbers are instructed not to shave beards. Yesterday a bomb blew up a radio transmitter in Wana, taking the state radio off the air.

Article continues
Militants collect taxes from passing vehicles at new checkpoints, and last week an Islamic court was established in Wana to replace the traditional jirga, or council of elders. Rough justice has already been dispensed elsewhere. A gang of seven alleged bandits were executed in Miran Shah in December and their bodies were hung from a post in the town centre.

The violent puritanism is spreading. On Sunday a remote-controlled bomb ripped through a police vehicle in Dera Ismail Khan, near South Waziristan, killing seven people. More than 100 pro-government elders and politicians have been killed in the past nine months, said a diplomat.

The Pakistani military deployed 70,000 troops to Waziristan two years ago to rein in the militants. But the campaign is faltering. An army assault against an alleged al-Qaida training camp outside Miran Shah on March 1 left more than 100 dead.

Fareed Ullah Khan, a resident, said he cowered inside his home for three days as shells whistled overhead and the air rattled with gunfire. As the fighting intensified, his family scurried from room to room in search of safety.

"We were afraid the bullets might land where we were hiding," said Mr Khan, who has since fled to Peshawar, the capital of North-West Frontier province. President Pervez Musharraf has vowed to quell the revolt. Since declaring a curfew in Miran Shah, government troops have regained control. But some people are worried. "The so-called war on terror is going badly," said one diplomat.

Comparisons to the emergence of the Afghan Taliban in the early 1990s are increasing. Although they have distinct identities, the groups are strongly linked - both are ethnic Pashtun - and Afghans use Waziristan as a rear base.

Analysts say the Pakistani Taliban is a loose alliance of tribal militia operating under radical clerics such as Sadiq Noor and Abdul Khaliq. Many are angered by heavy-handed Pakistani military attacks against suspected al-Qaida hideouts, which are thought to have killed hundreds of civilians over the last two years.

The tribesmen are allied with al-Qaida fugitives, mostly from Uzbekistan and Chechnya. The foreigners have blended into the tribal structures, buying loyalties and marrying local women.

Foreign reporters are banned from the area and most local journalists have fled. One, Hayatullah Khan, 32, was abducted in December and is still missing.

The US is impatient to catch more senior al-Qaida figures. Unmanned Predator drones, now armed with Hellfire missiles, sweep over the tribal areas on surveillance missions so often that villagers now recognise their engine noise.

In January American forces destroyed a house in Bajaur tribal agency where it thought al-Qaida's second in command, Ayman al-Zawahiri, was hiding. Thirteen villagers were killed. The US has carried out several strikes, said a well-placed diplomat, but it has let Pakistan claim responsibility.

Such attacks have won the militants much support. "These are not the proper Taliban," said the refugee Mr Khan. "They are the common people who have revolted against the [Pakistani] government and targeted killings by Americans."

The Taliban presence in northern Pakistan also concerns Britain, which is deploying more than 3,300 troops in the southern Afghan provinces of Helmand and Kandahar.

British intelligence contributed "heavily" to a list of about some 150 Pakistan-based Taliban suspects that the Afghan president, Hamid Karzai, brought to Islamabad last month, the diplomat said.
Posted by: Dan Darling || 03/21/2006 00:39 || Comments || Link || E-Mail|| [324 views] Top|| File under:
Gas line blown up in Quetta
A gas pipeline was blown up in Quetta late on Monday, disrupting gas supply to nearby areas. Officials in the Sui Southern Gas Company Limited said that the valve of the four-inch diameter pipeline, which supplied gas to surrounding villages, was blown up by unidentified men. It was the fifth attack on a gas pipeline in Quetta in the last month. Meanwhile, an unidentified man calling himself 'Azad Baloch' claimed that the Baloch Liberation Army attacked a paramilitary check post in the Kahan area of Kohlu, killing at least four personnel.
Posted by: Fred || 03/21/2006 00:00 || Comments || Link || E-Mail|| [286 views] Top|| File under:
Indian court lets off minister
An India court on Monday rejected demands for action against a lawmaker who put an 11.5 million dollar-bounty on the heads of Danish cartoonists who drew controversial images of the Holy Prophet Muhammad (ptui pbuh). A three-judge Supreme Court bench headed by Chief Justice Y K Sabharwal described as "unfortunate" last month's offer by Mohammed Yaqoob Qureshi, a minister in the Uttar Pradesh state government. The court, however, said it couldn't "entertain" such appeals and suggested the petitioner, Vijay Kumar Tiwari, register a criminal complaint with the police against the politician.

Qureshi told a Muslim rally after Friday prayers last month that he would give "the avenger" 510 million rupees and his weight in gold. "The money will be paid by the people of Meerut," Qureshi said, who is the state's minority affairs' minister.
Posted by: Fred || 03/21/2006 00:00 || Comments || Link || E-Mail|| [292 views] Top|| File under:
Car-bomb makers' cell busted in Kashmir
Indian troops shot dead four militants in Kashmir and arrested five others allegedly involved in making and setting off car bombs in the main city of Srinagar, the army said yesterday. The four were killed during two separate gunbattles in northern Kupwara district and southern Poonch district early Monday, said army spokesman Colonel Hemant Juneja. He said the fighting erupted when troops ringed two hideouts in the forest areas of the two districts bordering Pakistani Kashmir.

Meanwhile, the army and police in a joint operation arrested five members of the dominant rebel group Hizbul Mujahedin in Srinagar. "The five were involved in preparing and detonating car bombs in Srinagar," an army statement said. This month there have been two car bomb explosions in Srinagar that injured over a dozen Indian soldiers and a few civilians. Hizbul claimed both attacks. "The busting of the module is a big success for the security forces and a blow to the militants," the statement said, adding the rebels were detained while they were actually planting a bomb inside a stolen car.
Posted by: Fred || 03/21/2006 00:00 || Comments || Link || E-Mail|| [290 views] Top|| File under:
Maoist Rebels Kill 2 Child 'Informers'
Maoist rebels kidnapped and killed two teenagers in the southern Indian state of Andhra Pradesh after branding them police agents, officials said yesterday. The teenagers, Nagesh, 15, and Yelisha, 13, were among five minors kidnapped by guerrillas on Friday from a village in Prakasam district, 270 km south of Hyderabad. They were shot dead by rebels who suspected the boys of passing information on the Maoists to police, officers said, adding that it was the first time that children in the state had been targeted in this way.

Singa Prasad, a leader of a local Maoist committee, claimed responsibility for the killings of the children in a statement which was left with the dead bodies. One of the kidnapped children was released on Sunday and returned home with news of the killings.


This is why Maoists need to be killed.
Posted by: Fred || 03/21/2006 00:00 || Comments || Link || E-Mail|| [296 views] Top|| File under:
Iraq
Abass Khalil Ibrahim sentenced to life
In the fourth case, on Dec. 14, 2005

(speedy prosecution, we need more of that)

, CSF apprehended Abass Khalil Ibrahim during a raid on the senior leadership of the Revolutionary Ghadab Brigade associated with Al Tawhid Al Jihad. During interrogation, the defendant acknowledged "repairing"

(CentCom's scare/sneer quotes, not mine)

cars for Abu Anas and the Revolutionary Ghadab Brigade knowing that they are terrorist organizations. The defendant also detailed his involvement in the Mujahideen, recruiting six individuals for Abu Anas and Al Tawhid, possessing and using a forged citizenship identification card and identifying a number of individuals who were associated with Abu Anas and the Revolutionary Ghadab Brigade. The defendant was charged with violating Article 194 of the Iraqi Penal Code for organizing, heading, leading or joining armed groups. The trial court found the defendant guilty of the charge and sentenced the defendant to a life sentence.

(One of the few hard sentences I've seen given. Nine other case results listed at link.)



Posted by: Glenmore || 03/21/2006 13:10 || Comments || Link || E-Mail|| [301 views] Top|| File under:
Abu Ghraib Dog Handler Found Guilty
A jury found an Army dog handler guilty Tuesday of abusing detainees at Iraq's Abu Ghraib prison by terrifying them with a military dog, allegedly for his own amusement. Sgt. Michael J. Smith, 24, was found guilty of six of 13 counts. He had faced the stiffest potential sentence of any soldier charged so far in the Abu Ghraib scandal. He was charged with 13 offenses and faces up to 24 1/2 years in prison if convicted on all counts. The seven jurors - four officers and three enlisted soldiers - began deliberating Friday after four days of testimony.

The government contends that Smith, of the 523rd Military Police Detachment, Fort Riley, Kan., used his dog to intimidate five prisoners for fun and competed with another canine handler trying to make detainees soil themselves.
The other dog handler, Sgt. Santos A. Cardona, 31, of Fullerton, Calif., is to stand trial May 22.

In closing arguments Friday, a prosecutor said Smith had violated two tenets of his training: treat prisoners humanely and use the minimum amount of force needed to ensure compliance. The defense argued that Smith was a good soldier who had done what he was supposed to do by having his dog bark at prisoners in a dangerous, chaotic environment where policies were so fuzzy that even the general who supervised interrogations testified he felt confused.

Smith was charged under the Uniform Code of Military Justice with five counts of maltreatment of detainees, four counts of assault, two counts of conspiracy to maltreat detainees, one count of dereliction of duty and one count of indecency. Nine other soldiers have been convicted of abusing detainees at Abu Ghraib. Among them, former Cpl. Charles Graner Jr. received the stiffest sentence - 10 years in prison.
Posted by: Steve || 03/21/2006 10:11 || Comments || Link || E-Mail|| [290 views] Top|| File under:
Insurgents Storm Iraqi Jail, 28 Killed
This isn't good. It's been a while since the bad guys have pulled off this large an operation; it would be very interesting to know just who was sprung.



Insurgents Storm Iraqi Jail, 28 Killed
By VANESSA ARRINGTON, Associated Press Writer

BAGHDAD, Iraq - Insurgents stormed a jail about dawn Tuesday in the Sunni Muslim heartland north of Baghdad, killing at least 17 policemen and a courthouse guard. Authorities said all 33 prisoners in the lockup were freed and 10 attackers were killed in the battle.

As many as 100 insurgent fighters — armed with automatic rifles and rocket-propelled grenades — stormed the judicial compound in Muqdadiyah, about 60 miles northeast of the capital. The assault began after the attackers fired a mortar round into the police and court complex, said police Brig. Ali al-Jabouri.

After torching the police station, the insurgents detonated a string of roadside bombs as they fled, taking the bodies of many of their dead comrades with them, police said. At least 13 policemen and civilians and 15 gunmen were wounded in the attack.
Posted by: Glenmore || 03/21/2006 07:01 || Comments || Link || E-Mail|| [318 views] Top|| File under:
US casualties down in Iraq
U.S. military deaths during the past month have dropped to an average of about one a day, approaching the lowest level since the insurgency began two years ago, according to a USA TODAY analysis of U.S. military data.

The decline in U.S. deaths comes as Iraqi casualties are the highest since the U.S. military began tracking them in 2004.

In the past month, nearly five times as many Iraqi forces and civilians were killed as troops in the U.S.-led coalition in Iraq, U.S. military data show.

The shift from spring 2004, when U.S. and Iraqi casualty rates were comparable, reflects an insurgency that increasingly targets Iraqis and the growing presence of Iraqi forces on the front lines.

"The Iraqi army is far bigger in number, far higher in training capability and far more willing to go where the fight is and take casualties," British Defense Secretary John Reid said in an interview.

On the third anniversary of the U.S.-led invasion, however, a wave of violence against Iraqis is prompting talk of civil war. In an interview Sunday with the British Broadcasting Corp., former interim prime minister Ayad Allawi said, "We are losing each day as an average 50 to 60 people throughout the country, if not more. If this is not civil war, then God knows what civil war is."

Vice President Cheney disagreed. Speaking on CBS' Face the Nation, Cheney said, "What we've seen is a serious effort by (insurgents) to foment a civil war. But I don't think they've been successful."

According to U.S. military data, about 15 Americans and 73 Iraqis are killed or injured each day. A USA TODAY analysis of U.S. military data shows the number of U.S. forces killed during the war has declined steadily since November.

RAND Corp. military analyst Nora Bensahel says the increasing level of Iraqi casualties "means Iraqi security forces are in positions of responsibility." The United States, which has 132,000 troops in Iraq, is "doing fewer patrols on its own and more in support of Iraqi operations," reducing U.S. casualties.

The U.S. military also has cut the number of American deaths by thwarting the homemade bombs that are the insurgency's prime weapon. Soldiers and Marines now find and neutralize more than 40% of the bombs, Maj. Gen. Rick Lynch said in an interview. That compares with 30% in September. Lynch said that 41 insurgent bombmakers have been killed or captured. Insurgents "are losing skilled bombmakers," he said.

Meanwhile, Iraq's 240,600 security forces increasingly are fighting insurgents directly, the Pentagon says. Sixty-three Iraqi units are operating independently or in a lead role with coalition support, up from 37 in September. Iraqi Defense Ministry spokesman Mohammed al-Askari says military recruiting remains strong, despite the rising casualties.
Posted by: Dan Darling || 03/21/2006 00:47 || Comments || Link || E-Mail|| [299 views] Top|| File under:
Naji Sabri told CIA that Saddam had significant chemical weapons
In the period before the Iraq war, the CIA and the Bush administration erroneously believed that Saddam Hussein was hiding major programs for weapons of mass destruction. Now NBC News has learned that for a short time the CIA had contact with a secret source at the highest levels within Saddam Hussein's government, who gave them information far more accurate than what they believed. It is a spy story that has never been told before, and raises new questions about prewar intelligence.

What makes the story significant is the high rank of the source. His name, officials tell NBC News, was Naji Sabri, Iraq's foreign minister under Saddam. Although Sabri was in Saddam's inner circle, his cosmopolitan ways also helped him fit into diplomatic circles.

In September 2002, at a meeting of the U.N.'s General Assembly, Sabri came to New York to represent Saddam. In front of the assembled diplomats, he read a letter from the Iraqi leader. "The United States administration is acting on behalf of Zionism," he said. He announced that there were no weapons of mass destruction and that the U.S. planned war in Iraq because it wanted the country's oil.

But on that very trip, there was also a secret contact made. The contact was brokered by the French intelligence service, sources say. Intelligence sources say that in a New York hotel room, CIA officers met with an intermediary who represented Sabri. All discussions between Sabri and the CIA were conducted through a "cutout," or third party. Through the intermediary, intelligence sources say, the CIA paid Sabri more than $100,000 in what was, essentially, "good-faith money." And for his part, Sabri, again through the intermediary, relayed information about Saddam's actual capabilities.

The sources spoke on condition of anonymity because of the sensitive nature of the case.

The sources say Sabri's answers were much more accurate than his proclamations to the United Nations, where he demonized the U.S. and defended Saddam. At the same time, they also were closer to reality than the CIA's estimates, as spelled out in its October 2002 intelligence estimate.

For example, consider biological weapons, a key concern before the war. The CIA said Saddam had an "active" program for "R&D, production and weaponization" for biological agents such as anthrax. Intelligence sources say Sabri indicated Saddam had no significant, active biological weapons program. Sabri was right. After the war, it became clear that there was no program.

Another key issue was the nuclear question: How far away was Saddam from having a bomb? The CIA said if Saddam obtained enriched uranium, he could build a nuclear bomb in "several months to a year." Sabri said Saddam desperately wanted a bomb, but would need much more time than that. Sabri was more accurate.

On the issue of chemical weapons, the CIA said Saddam had stockpiled as much as "500 metric tons of chemical warfare agents" and had "renewed" production of deadly agents. Sabri said Iraq had stockpiled weapons and had "poison gas" left over from the first Gulf War. Both Sabri and the agency were wrong.

In the weeks following September 2002, after first contact with Sabri was made in New York, the agency kept much of his information concealed within its ranks. Sabri would have been a potential gold mine of information, according to NBC News analyst retired Gen. Wayne Downing.

"I think it's very significant that the CIA would have someone who could tell them what's on the dictator's mind," says Downing.

But, intelligence sources say, the CIA relationship with Sabri ended when the CIA, hoping for a public relations coup, pressured him to defect to the U.S. The U.S. hoped Sabri would leave Iraq and publicly renounce Saddam. He repeatedly refused, sources say, and contact was broken off.

When war broke out, Sabri was defiant and outspoken. "Those aggressors are war criminals, colonialist war criminals. Crazy people led by a crazy, drunken, ignorant president," he said.

After the war, former CIA director George Tenet once boasted of a secret Iraqi source.

"A source," he said in a speech on Feb. 5, 2004, "who had direct access to Saddam and his inner circle." Sources tell NBC News Tenet was alluding to Sabri. Tenet said that the source — meaning Sabri — had said Iraq was stockpiling chemical weapons and that equipment to produce insecticides, under the oil-for-food program, had been diverted to covert chemical weapons production. However, in that speech, Tenet also laid out what Sabri had disclosed: that there was no biological program, that Saddam wanted nuclear weapons but had none.

After the war, Sabri was not arrested or put on the notorious "deck of cards." He lives in the Middle East and NBC News is not revealing his location for security reasons. According to Downing, that he is living in the Middle East may be significant.

"The fact that he was there, that he was able to get out, live openly, like he is, says that for some reason he received some special status," says Downing.

NBC News repeatedly requested comments about this report from Sabri, either in written form, by telephone or in person. NBC News contacted Sabri several times by phone, and hand delivered a letter to a representative of his, explaining in detail the substance of this report, including the details about weapons of mass destruction. Sabri confirmed he received the letter, but repeatedly refused to comment in any way, neither confirming nor denying any of the information in this report.

So did the CIA. The agency also would not comment on Sabri, or answer why it discounted or ignored Sabri's assessment of Iraq's weapons of mass destruction program.
Posted by: Dan Darling || 03/21/2006 00:42 || Comments || Link || E-Mail|| [306 views] Top|| File under:
US forces under more scrutiny in Iraq
U.S. forces in Iraq have come under scrutiny as more detailed allegations emerge from an Iraqi human rights group and Iraqi police about a U.S. raid last week in which they say eleven members of an Iraqi family were killed, CBS News correspondent Lara Logan reports.

Iraqi police and human rights groups say 11 people were killed in a dawn raid on a village just north of Balad. They say the dead included at least five children and four women. The U.S. military confirms that four people were killed, including two women and a child.

Tonight the U.S. military spokesman in Baghdad told CBS News the military is not disputing the possibility of other casualties and will cooperate with an Iraqi police investigation.

However, he said that U.S. forces were targeting a facilitator for al Qaeda in Iraq who was captured in the raid. He also said U.S. forces were fired upon as they approached the house in question, so they returned fire with both ground and air assets.

But as Logan reports, that's not what an independent Iraqi human rights group, Hammurabi, believes happened after interviewing villagers who claim the American forces tried to cover up their actions.

"They tried to change the crime scene, so they blew up the house to make it look like it was an air strike that killed them, but we have papers and pictures that show they were executed," said Dr. Abdul al-Mashadani.

Meanwhile, at least 38 more people were killed by insurgents and shadowy sectarian gangs, police reported on Monday, the third anniversary of the American invasion of Iraq.

• The Joint Chiefs chairman says U.S. troop strength in Iraq may "plus up" now and then, even as Iraqi forces take greater control of their country. Marine Gen. Peter Pace said occasional events may merit a bump in American forces for short periods, just as they did in advance of Monday's Shiite religious observance. Pace says Iraqis already have demonstrated their capability by controlling half of Baghdad — what he calls a "pretty tough neighborhood."

• In other violence, a roadside bomb exploded just a few hundred yards from an Interior Ministry lockup in central Baghdad, killing at least three police commandos and a prisoner, al-Mohammadawi said. Four commandos were injured in the midday attack.

• In southeast Baghdad, also toward evening, a roadside bomb blew apart a minibus killing four pilgrims returning from a pilgrimage in the holy city of Karbala, where millions of Shiite faithful gathered to mark the 40th and final day of the annual mourning period for Imam Hussein, grandson of the Prophet Muhammad.

• Five pilgrims on their way to Karbala were wounded in a drive-by shooting earlier in the day in Iskandariyah, 30 miles south of Baghdad, police said.

• Demonstrators around the globe marked the third anniversary of the war with protests. About 150 war protesters gathered outside the building where President Bush was giving a speech Monday about progress in Iraq, banging drums, holding peace signs and chanting for him to leave. At the Pentagon, 51 Iraq war protesters who said they wanted to deliver a mock coffin to Defense Secretary Donald H. Rumsfeld were arrested and held briefly.

• As millions of pilgrims gathered in Karbala on Monday, Baghdad International Airport was ordered closed through Tuesday "to avoid any violence during the (religious) commemoration," said Transportation Ministry spokesman Ahmed Abdul-Wahab.

• Returning to the White House after a weekend at Camp David, Md., President Bush said, "We are implementing a strategy that will lead to victory in Iraq. And a victory in Iraq will make this country more secure and will help lay the foundation of peace for generations to come." Mr. Bush continued his series of speeches on Iraq Monday, speaking at the City Club of Cleveland. During this speech, Mr. Bush said he has "confidence in our strategy (video)."

• Debate continues over the state of Iraq after three years of war. Vice President Cheney echoed the president in hailing political progress in Iraq, noting that the Iraqis have met political deadlines. In an interview on Face the Nation Sunday, Cheney told anchor Bob Schieffer, "What we've seen is a serious effort by them to foment a civil war. But I don't think they've been successful."

At least 2,314 U.S. military personnel have died in the war, which is estimated to have cost $200 billion to $250 billion so far. President Bush says about 30,000 Iraqis have been killed, while others put the toll far higher.

The killing has been on an upward spiral since the Feb. 22 bombing of a Shiite Muslim shrine in Samarra. An Associated Press tally, including the deaths reported Monday, put the toll at 992 since the golden dome atop the Askariya shrine was left in rubble by two bombers, who are believed to remain at large.

Police found the bodies of at least 15 more people — including a 13-year-old girl — dumped in and near Baghdad. The discoveries marked the latest in a string of gruesome, execution-style killings that have become an almost daily event as Sunni and Shiite extremists settle sectarian scores.

About nightfall Monday, a bomb rocked a coffee shop in northern Baghdad, killing at least three civilians and 23 others. The bomb was left in a plastic bag inside the shop in a market area of the Azamiyah neighborhood, police Maj. Falah al-Mohammadewi said.

At about the same time, gunmen killed two oil engineers leaving work at the Beiji refinery north of Baghdad. An electrical engineer and technician were gunned down at the nearby power station, Beiji police Lt. Khalaf Ayed Al-Janabi said.

Baghdadis voiced anger Monday when asked about their lives as the war entered its fourth year. The uncertainty they had over their future after Saddam Hussein was toppled continues, while violence and bloodshed have become a way of life, Logan reports.

"Since (U.S.-led troops) came into Iraq, we get nothing," said Ali Zeidan. "Three years have passed by for the Iraqi people and they are still suffering psychologically ... and economically."

In the southern Baghdad neighborhood of Dora, gunmen opened fire on a former Baghdad mayor as he left his house Monday morning, causing serious injuries. Assailants killed one policeman and injured four police officers and two civilians late Sunday in three separate attacks on police patrols in the city of Mosul, 225 miles northwest of the capital.

On the political front, Iraqi leaders still had not formed a government more than three months after landmark elections for the country's first permanent post-invasion parliament, but they did announce an agreement on establishing a Security Council to deal with key matters while negotiations proceed.

"It was a successful meeting, and we have agreed on forming a National Security Council whose powers will not contradict the constitution," Adnan al-Dulaimi, a Sunni Arab political leader, told The Associated Press on Sunday.

The council, to be headed by President Jalal Talabani, was established as an interim measure as politicians struggle to agree on the makeup of a new government following the Dec. 15 parliamentary elections.

Al-Dulaimi said nine council seats would go to Iraq's Shiite Muslim majority, while Kurds and Sunni Arabs each would control four seats and the secular bloc two. Talabani, a Kurd, would head the group.

The exact powers of the council, if any, were not explained. But it appeared to have been formed to ensure that politicians from minority blocs would at least be consulted in advance on important government and security decisions.

The political discussions on forming a government began last week under pressure from U.S. Ambassador Zalmay Khalilzad. Al-Dulaimi said the talks would not resume until Saturday because of Shiite and Kurdish holidays this week.

The U.S. military's goal is to have Iraqi security forces in control of 75 percent of the country's territory by this summer, Lt. Gen. Peter Chiarelli, the second-ranking U.S. commander in Baghdad said. In an interview with CBS Evening News anchor Bob Schieffer, the President's National Security advisor, Stephen Hadley, said that the military may not reach that goal by the summer, but is making progress toward it.
Posted by: Dan Darling || 03/21/2006 00:26 || Comments || Link || E-Mail|| [292 views] Top|| File under:
Israel-Palestine-Jordan
Terror attack foiled
A large-scale suicide attack in the Tel Aviv district averted. A Palestinian terrorist carrying a powerful explosive caught Tuesday on the main Jerusalem-Tel Aviv highway. A nationwide alert in force across Israel has been lifted and all highways blocked for several hours have reopened to traffic.

The Shin Beit had intelligence of several vehicles carrying Palestinian suicide bombers from the northern West Bank via Jerusalem to the Tel Aviv area. One was caught in a GMC carrying 10 Palestinians near Shalavim near Latrun on the Jerusalem-Tel Aviv highway. A powerful bomb and other weapons found in the vehicle indicating a combined attack was planned. They surrendered when surrounded by police and IDF commandos. The Shin Beit reports 70 active terrorist threats, 10 of them specific.
Posted by: Steve || 03/21/2006 08:26 || Comments || Link || E-Mail|| [327 views] Top|| File under:
Jordan's Islamists Aspire for Majority in Next Elections
The newly elected leader of Jordan's largest political party, the Islamic Action Front, said yesterday he considered it a "natural right" for the country's mainstream Islamists to form a government if they clinch a majority in next year's general elections. "It will be a natural right for Islamists to form a government in Jordan if they obtain a majority at the forthcoming elections," Zaki Bani Rshaid told Deutsche Presse-Agentur in an interview.

He said the IAF would not reckon on traditional US opposition to the rise of Islamic administrations in the region that gathered momentum after the Sept. 11, 2001, attacks in the United States. "The United States cannot dictate the destiny of the Arab and Islamic worlds. It is rather decided by the peoples' will," he said.

Bani Rshaid, a moderate, was elected earlier this week by the IAF Shoura (Consultative) Council as new secretary-general of the party. He succeeded Hamzeh Mansour, who held the post for the past four years. The IAF is the political arm of the Islamic Brotherhood Movement, which also elected Salem Falahat as new leader at the outset of this month to succeed Abdul Majeed Thuneibat.

In the opinion of several commentators, Bani Rshaid and Falahat represented a new centrist generation of Islamic leaders who stepped in after the old hawkish guard of the country's mainstream Islamic entity opted to lay down their arms or suffered defeat at the elections of the Shoura Council, the movement's highest decision-making body.
Posted by: Fred || 03/21/2006 00:00 || Comments || Link || E-Mail|| [311 views] Top|| File under:
Fatah supporters storm govt compound
Palestinian gunmen linked to the former governing Fatah party have stormed the main government compound in the Gaza Strip, in the worst internal violence there for months. The gunmen from the Al-Aqsa Martyrs Brigades say they are angry at the government's failure to give them jobs in the Palestinian security forces.


Lemme get this straight: They're shooting the place up because they're not getting jobs in law enforcement?

There are reports of several injuries in exchanges of fire with police. A senior member of the new Hamas administration, Mahmoud al-Zahar, is blaming Fatah for the violence. "It's one of the costs caused by the previous administration, when they appointed more than 15,000 police in the security section without taking permission from the authorised people," he said.

Palestinian Gunmen Take Over Power Plant

Three dozen gunmen blocked the main road leading to the Israel-Gaza crossing on Monday, exchanging fire with policemen trying to remove them from the area, officials and witnesses said. Two gunmen and a policeman were wounded. The firefight erupted along a road Palestinian President Mahmoud Abbas needs to use to leave the Gaza Strip. Abbas was scheduled to leave Gaza on Monday morning and head to the West Bank city of Ramallah. Earlier, two dozen gunmen briefly infiltrated a power plant elsewhere in Gaza, exchanging fire with security forces and wounding two policemen, officials said. Gunmen also briefly entered a hospital near the Gaza town of Khan Younis. Several of the gunmen were recently hired by the Palestinian security services and demanded their salaries.


"Hokay. You passed your face-making test and your gun sex test. You know all the words to the Allahu Akbar chant. I guess you're hired! Welcome to law enforcement!"
"Good! Gimme my paycheck!"

Others were jobless and seeking employment. The gunmen are affiliated with Abbas' Fatah Party. Palestinian gunmen have repeatedly taken over government buildings and offices to press demands for jobs and salaries.
Posted by: Fred || 03/21/2006 00:00 || Comments || Link || E-Mail|| [298 views] Top|| File under:
Israel lets trucks through Karni crossing
Israel has briefly reopened the main commercial crossing into the Gaza Strip, allowing half a dozen trucks loaded with food to enter the Palestinian territory. The UN's representative in Gaza has warned of a humanitarian crisis caused by the closure of the crossing. Israel has kept the Karni terminal closed for most of this year, citing a security threat.


That'd be gun-totin' hard boyz, of course...

Karni is the main commercial crossing between Gaza and Israel. And after warnings that Gaza was running out of basic foodstuffs such as bread and dairy products, Israel briefly reopened the terminal. About six trucks carrying flour and sugar were allowed into Gaza, then Israel again ordered the crossing shut. Palestinian officials say the food delivery falls well short of what is needed to supply Gaza's 1.4 million residents. Israeli officials deny Gaza is on the verge of a humanitarian crisis and they blame the Palestinian Authority for lack of food supplies.

Start checking warehouses...
Posted by: Fred || 03/21/2006 00:00 || Comments || Link || E-Mail|| [301 views] Top|| File under:
Southeast Asia
Bangkok shrine attacker is killed
A Muslim man has been beaten to death in Thailand after attacking a Hindu shrine in the capital, Bangkok. The man - who was reported to suffer from mental health problems - was set upon after smashing a statue of the Hindu deity Brahma. Two men, reportedly cleaners at the shrine, have been charged with murder. The Erawan shrine, built 50 years ago, is a popular site with tourists and devotees, who pay musicians and dancers to celebrate wishes granted there.

Police said that Thanakorn Pakdeepol, 27, broke into the shrine, which houses a four-faced statue of Brahma, early on Tuesday morning. He used a hammer to destroy the deity, before being attacked by several men. "After a scream from a street vendor shouting 'our father was destroyed', I saw three or four men arresting that man and beating him up," taxi driver Somyos Srikamsuk told Channel 3 television. "He was unconscious, but still alive when police got there." Pakdeepol's father told Reuters news agency that his son had been in and out of mental hospitals for the past decade. The family said they had no idea what made him do it.

The shrine was built in 1956 to ward off bad luck from the nearby Erawan hotel, where the foundation stone had been laid on an inauspicious day. Thousands of Thais visit the shrine every day and return with gifts when they believe their wishes have been granted. Street vendors line the roads selling garlands and wooden elephants to be presented as offerings. After the attack on Tuesday it was hidden, covered by a white sheet.

Brahma is worshipped by Hindus as the creator. People pray to him for everything from a new child to a lottery ticket. Local people say the incident is unlikely to provoke revenge attacks, as there are few incidences of religious intolerance in Bangkok, says the BBC's Chris Hogg in the Thai capital.

I wouldn't count on the muslims being so tolerant, this guy likely just got bumped up from "nutcase" to "holy martyr"

But there was much sadness among the devotees clustered outside the locked gates to the holy site, who could not understand why the attack happened.
Posted by: Steve || 03/21/2006 08:19 || Comments || Link || E-Mail|| [285 views] Top|| File under:
Philippines stepping up attacks against Abu Sayyaf
The Philippine military is stepping up military operations in Mindanao against Islamist terrorists with links to al-Qaida.

The stepped up operations were ordered by Maj. Gen. Gabriel Habacon, chief of the military's Southern Command, and follows the capture last week of two prominent leaders of the Abu Sayyaf group.

"Civilians are supporting us and we're working closely with other law enforcement agencies in the hunt against Abu Sayyaf and their supporters," The Manila Times quoted him Monday.

Abu Sayyaf has not taken part in peace talks between Muslim separatists in the southern Philippines and the government.

Two prominent commanders of the group, Jaulkaram Hadjaini and Burham Sali, were captured separately last week. Hadjaini was taken on Jolo island, while Sali - also known as Commander Abu Sanny, was captured in Parang, Maguindanao.
Posted by: Dan Darling || 03/21/2006 00:41 || Comments || Link || E-Mail|| [307 views] Top|| File under:
The Blanket Shotgun Ban in M'sia Incorporated
Being muslims means you can't be criticized, iow.

Don't incite Muslims, warns Nazri
Pauline Puah

The government will not hesitate to use the Sedition Act against non-Muslims who "incite the sentiments" of Muslims, warned Minister in the Prime Minister's Department Mohd Nazri Abdul Aziz. "We will not think twice about using this law against anyone who incites - that's why we still need the Sedition Act and ISA (Internal Security Act)," he told reporters after receiving a memorandum in support of the amended Islamic Family Law (IFL) at the Parliament building today.

He said Muslims have shown a high level of tolerance but this has its limits. "Because we are tolerant people, we would like (others) to respect our threshold. It's not for them to interfere in our (Islamic) affairs," he said. However, Nazri, who is the de facto law minister, said the government has no plans to draft a law to prohibit non-Muslims from raising matters or questions related to Islam. "We don't need to have a law to prohibit discussion on any issue. This is a harmonious country and we respect one another, especially on religious matters.... Non-Muslims should understand there are some matters that they cannot touch or utter," he said.

He argued that Muslim Malaysians have never interfered in or ridiculed other religions, and that non-Muslims should therefore apply similar principles in matters involving Islam. Nazri revealed that the IFL, which was gazetted last month, will be tabled again during the current parliamentary session for more amendments. He also expressed disappointment with those Muslim groups that have questioned the provisions of the IFL. "They are Muslims (but) do not have in-depth understanding of the law. It's best that we refrain from making statements that can be interpreted as Islam being unfair to women and so on," he said. Sisters in Islam has been the most vocal of NGOs that have campaigned against the IFL amendments.

Among the 43 NGOs that inked the memorandum were the Islamic Youth Movement of Malaysia (Abim), Jemaah Islah Malaysia, Persatuan Cina Muslim Malaysia, Allied Coordinating Committee of Islamic NGOs, Darul Syifa' and Global Peace Mission Malaysia.

About seven of the 40 representatives, led by the Muslim Professional
Forum Bhd chairperson Dr Mazeni Alwi, stated their views in a discussion with Nazri. During the minister's press conference that followed, a number of them flung remarks from the sidelines that made clear their dissatisfaction over media coverage of the IFL amendments. "The press is in love with nyamuk (mosquitoes). The press pick up nyamuk stories and flood the whole nation with (these) stories. When we write to correct the nyamuk, the press ignores our letters," said one NGO representative who could not be immediately identified.

The press-bashing theme was taken up in the memorandum, which read: "Media bias undermines journalistic standards and ethics and undermines your role as a fair institution. The media must acknowledge attempts to correct the distortion and confusion regarding Islam. Printed letters are truncated rendering them ineffective in response."

The memorandum, among other points, denounced the "offensive and inflammatory" criticism registered. "Some non-Muslims understandably cannot relate to Muslims' reverence of the Islamic sacred text. The current trend of comments by non-Muslims on Islamic jurisprudence such as IFL has caused concern among Muslims," it said.

Meanwhile, Nazri earlier said the government has instructed the attorney-general to re-examine procedures pertaining to conversion of non-Muslims to Islam. This includes, informing family members, annulling marriages, providing for custodial rights, alimony, inheritance and confirming the religious status of a deceased person. The minister said the government is aware that such procedures must be improved to prevent controversies. However, he stressed that the government is not considering amending Article 121 (1A) which prohibits the civil courts from intervening in Islamic matters.

Calls for amendment were heard following the controversy that surrounded
the death of Everest hero M Moorthy last December. Commenting on this, Nazri said the issue was related to the fact that Moorthy had not informed his family about his conversion and had nothing to do with Article 121 (1A).


Anyone notices that his name minus a "r", spells "NAZI"?
Posted by: Duh! || 03/21/2006 00:00 || Comments || Link || E-Mail|| [288 views] Top|| File under:
Syria-Lebanon-Iran
Syria jails 7 activists of an outlawed party
DAMASCUS — A Syrian security court on Sunday sentenced seven Kurds to jail terms ranging between six months and 10 years for belonging to an outlawed Kurdish party, according to a Syrian human rights lawyer. Anwar Al Bunni said the State Security Court convicted Balkhati Abdu, Mohammad Khalil Ellow and Walat Yunis to two and a half years in prison each on charges of belonging to the Kurdistan Workers' Party, or PKK.

In a statement, he said the court also sentenced Ali Sadek Ellow and Loqman Othman to seven years in prison and Ali Mohya to sixth months in prison. Ahmad Haj Omar was sentenced by the court for ten years on charges of "trying to change the entity of the society and weakening the national feeling," Al Bunni said.

The PKK, which has battled Turkish forces for years while seeking autonomy in southeastern Turkey, once had offices in Syria. But authorities cracked down on the group's activities as Syrian-Turkish ties improved, particularly amid fears over the growing influence of Iraq's Kurds.
Posted by: Steve White || 03/21/2006 00:00 || Comments || Link || E-Mail|| [294 views] Top|| File under:
Who's in the News
103
[untagged]
Bookmark
E-Mail Me
The Classics
The O Club
Rantburg Store
The Bloids
The Never-ending Story
Thugburg
Gulf War I
The Way We Were
Bio
Merry-Go-Blog
Hair Through the Ages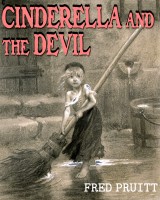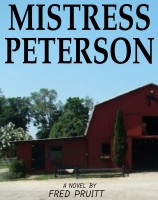 On Sale now!


A multi-volume chronology and reference guide set detailing three years of the Mexican Drug War between 2010 and 2012.

Rantburg.com and borderlandbeat.com correspondent and author Chris Covert presents his first non-fiction work detailing the drug and gang related violence in Mexico.

Chris gives us Mexican press dispatches of drug and gang war violence over three years, presented in a multi volume set intended to chronicle the death, violence and mayhem which has dominated Mexico for six years.
Click here for more information


Meet the Mods
In no particular order...


Steve White
Seafarious
Pappy
lotp
Scooter McGruder
john frum
tu3031
badanov
sherry
ryuge
GolfBravoUSMC
Bright Pebbles
trailing wife
Gloria
Fred
Besoeker
Glenmore
Frank G
3dc
Skidmark
Alaska Paul



Better than the average link...



Rantburg was assembled from recycled algorithms in the United States of America. No trees were destroyed in the production of this weblog. We did hurt some, though. Sorry.
18.207.106.142