Afghanistan
Afghan Army Battles TalibanInnocent Tribesmen at Border Crossing?
(Hat Tip to 4th Rail)



An Afghan army officer says government troops have killed at least 15 suspected Taleban fighters innocent tribesmen on their nightly stroll who crossed the border from neighboring Pakistan.


Don't shoot!! Don't shoot!! We are from the UN and we're here to help you!!!


The Afghan commander says his soldiers attacked the insurgents late Tuesday near the border town of Spin Boldak, in Kandahar province.


I am sure they were just lost. You know crossing those mountains can get pretty confusing.




Guess the jogging trail wasn't marked very well.

He said among the dead was Taleban commander Mullah Shien, who is believed to have led several attacks.


Mullah Shien. Is he any kin to Cindy Shien? Just asking.


The Afghan officer said at least four insurgents ran back across the border during the fighting.


Mommy, mommy. Those bad men are shooting at us!!


Afghanistan is urging Pakistan to do more to fight Taleban militants. The Kabul government's top diplomat, Foreign Minister Abdullah Abdullah, speaking in Washington earlier this week, said Taleban training camps in Pakistan's tribal areas are a source of "instability and terror," posing a threat to the entire region.


Nah. Yah got that that wrong there Minister Abdullah Abdullah (not to be confused with Rosanna Rosanna Danna). Pakistan and the ISI are doing everything in their power to prevent Taleban from setting up shop in Pakistan. You got the wrong GPS coordinates plugged in.




If they aren't Paks, then the Paks won't care if we and the Afghans whack them, right?

The Afghan foreign minister blames Taleban leaders for cross-border attacks carried out by pro-Taleban militants based in Pakistan.


I wonder how many they would have killed if they claimed to be Christian converts?


With the warmer summer months approaching, insurgents from Afghanistan's ousted Taleban regime have vowed to increase their attacks on foreign forces and the western-backed government in Kabul.


Ahh, Spring. The sound of gunfire...the spell of Poppies and chordite!! It has to be Afghanistan!


American-led forces overthrew the hard-line Islamist Taleban regime in Afghanistan more than four years ago, after the terrorist attacks against the United States on September 11, 2001. Taleban-controlled Afghanistan had been the base of operations for Osama bin Laden and his al-Qaida terror network.


Ahhh...you've been watching too much Fox, and reading too many right-wing blogs. AQ ain't no threat. That's what Norman Mailer said.


Insurgents' continuing attacks against foreign forces in Afghanistan and the Kabul government have killed more than 1500 people during the past year - the highest death toll since 2001.


Can't be. Muslims don't kill muslims. Says so right in their Qoran.
Posted by: anymouse || 03/22/2006 18:18 || Comments || Link || E-Mail|| [434 views] Top|| File under:
contact info for Afghanistan Re: case of Abdul Rahman
Embassy of Afghanistan in USA: http://www.embassyofafghanistan.org/

email addresses:
Info@embassyofafghanistan.org

Street address, phone and fax:
Embassy of Afghanistan
2341 Wyoming Avenue, NW
Washington, DC 20008
Tel: 202.483.6410
Fax: 202.483.6488

I just tried the phone number. Its tough to get through the automatic voice message tree. Michele Maulkin gave this number: (202) 483-6410 which also leads to a voice message tree

Probably the best idea is a fax if you have a stand alone machine with redial capability.
Posted by: mhw || 03/22/2006 10:44 || Comments || Link || E-Mail|| [319 views] Top|| File under:
Who will save Abdul Rahman?
We can at least try. From Michelle Malkin's readers:

Reader Daniel H. e-mails:


After reading your post I got off my duff and made a call to the Afghan embassy in Washington: (202) 483-6410. After being put on hold for 3 minutes an embassy staffer got on. I explained to him that I think that the prosecution and threats against Abdul Rahman's life are outrageous and that if he is executed this will have severe consequences for Afghan-U.S. relations.
Maybe believeing that I am someone important, someone with clout he was very apologetic, agreeing with my point, dismayed over what is happening, insisting that this is not the EMBASSY's policy, that freedom of conscience and religion ought to be respected. Now this is where it gets interesting/scary/encouraging: he said that he had been on the phone with Kabul, with someone in their foreign ministry, about this and that this person said something to the effect of "What is wrong with you? Aren't you a good Muslim. The man deserves it (meaning death)."

The embassy staffer said that he tried to reason with the Kabul official, and he once again asserted his own opinion that this prosecution is unjust and barbaric. I thanked him for his time and suggested he contact the American media about this and make his efforts known.

Now this conversation with the embassy staffer tells me a few things: 1)there are people in Kabul who are serious about prosecuting and executing Rahman, 2) this probably is not the opinion of the people in the Washington embassy, 3) the people in the Washington embassy are sensitive to pressure and will get the message through to people in Kabul (even if our own president and state department won't), 4) that concerned people should call the Afghan embassy in Washington and let it be known, without ambiguity, that if this man, Abdul Rahman, is harmed then the caller will do all that is possible to see the end of U.S. involvment in the reconstruction of Afghanistan and we will let the chips fall as they will. So, the short of it: Abdul Rahman's life is in serious danger.

You and everybody else can do something by calling the Afghan embassy - here is the phone number (202) 483-6410, please post it on your site; be polite but let them know that if Rahman is not freed and his life secured then this will be the end of your, the caller's, support for U.S. involvment with Afghanistan and you the caller will do everything possible to bring the end of this support about.

Oh, and when I called the White House and the State Department all I could
get was a recording. I suggest that callers contact their Senators (particularly Democratic ones; they will delight in making Bush and Rice squirm, but, hey, a life is at stake so I don't care about their, the Democratic Senator's, motives. Saving the life of Rahman and others like him is what counts.)


Debbie Schlussel e-mails:


After reading the letter from your reader, I, too, called the Afghani Embassy. The man I spoke with said that they got 50 calls about this today, and that they have no authority to save the man. They said there are only two people who can stop this: Mr. Shinwari, the Chief Justice, who is an old man and an intolerant Taliban remnant; or President Karzai, who can--but has not--removed him. Nice to know that all our soldiers' efforts and U.S. funds are being negated by a powerful remnant of the Taliban, not (why not?) replaced by Karzai.
Posted by: Seafarious || 03/22/2006 00:00 || Comments || Link || E-Mail|| [713 views] Top|| File under:
Arabia
Workers Riot at Site of Dubai Skyscraper
Construction on a skyscraper expected to be the world's tallest was interrupted when Asian workers upset over low wages and poor treatment smashed cars and offices in a riot that an official said Wednesday caused nearly $1 million in damage.

The stoppage triggered a sympathy strike at Dubai International Airport, with thousands of laborers building a new terminal also laying down their tools, officials said.

Some 2,500 workers who are building the Burj Dubai tower and surrounding housing developments chased and beat security officers Tuesday night, smashed computers and files in offices, and destroyed about two dozen cars and construction machines, witnesses said.

The workers were angered because buses to their residential camp were delayed after their shifts, witnesses at the site said.

An Interior Ministry official who investigates labor issues, Lt. Col. Rashid Bakhit Al Jumairi, said the rioters caused almost $1 million in damage.

The workers, employed by Dubai-based construction firm Al Naboodah Laing O'Rourke, returned to the vast site Wednesday but refused to work.

Crowds of blue-garbed workers milled in the shadow of the concrete tower, now 36 stories tall, while leaders negotiated with officials from the company and the Ministry of Labor.

"Everyone is angry here. No one will work," said Khalid Farouk, 39, a laborer with Al Naboodah. Other workers said their leaders were asking for pay raises: skilled carpenters on the site earned $7.60 per day, with laborers getting $4 per day.

A reporter inquiring about the riots was ordered to leave the site by an Al Naboodah manager who refused to give his name. The firm's business development manager, Jonathan Eveleigh, declined to comment when reached by telephone.

Al Jumairi said the laborers were also asking Al Naboodah, one of the Emirates' biggest construction conglomerates, for overtime pay, better medical care and humane treatment by foremen.

"They are asking for small things," said Al Jumairi, the labor investigator. "I promised them I would sit with them until everything is settled."

Al Jumairi later said he was being diverted to negotiate with idled laborers at the airport.

Labor stoppages in Gulf countries have recently become common, with some two dozen strikes last year in the United Arab Emirates alone. Most have centered on unpaid salaries and triggered a Labor Ministry crackdown on contract-breaching companies.

The strikes and riots by Al Naboodah workers marred what otherwise appeared to be smooth construction of the Burj Dubai, which is to be a spire-shaped, stainless-steel-skinned tower expected to soar far beyond 100 stories.

Emaar, the tower's Dubai-based developer, is keeping the final height a secret until the $900 million Burj is complete by 2008.

A section of the tower is to host a 172-room luxury hotel operated by Italian fashion designer Giorgio Armani.

The protesting workers are among almost 1 million migrants from India, Pakistan, Bangladesh, China and elsewhere who have poured into Dubai to provide the low-wage muscle behind one of the world's great building booms. In five decades, Dubai has grown from a primitive town of 20,000 to a gridlocked metropolis of 1.5 million.


Posted by: lotp || 03/22/2006 15:31 || Comments || Link || E-Mail|| [409 views] Top|| File under:
Terror Suspects Detained
Riyadh, 22 March (AKI) - The Saudi authorities detained three terror suspects late Tuesday following a security sweep in the kingdom, the regional daily Khaleej Times reports. In a press statement, interior ministry spokesman General Mansour al-Torki said the men were detained in Khobar, a town in eastern Saudi Arabia, during a police operation in various cities. The three surrendered to the security authorities who had earlier laid siege to their house located next to an elementary school, al-Torki said. Neighbourhood residents were reportedly advised by the authorities not to leave their homes until the operation was over.

The Saudi daily Okaz quoted an eyewitness as saying those who were captured were unknown to the residents of the area and were not seen frequenting any of the mosques nearby. Earlier this week, the Saudi authorities had raided two houses in Khobar and Damam and arrested five terror suspects on Saturday.
Posted by: Steve || 03/22/2006 08:18 || Comments || Link || E-Mail|| [337 views] Top|| File under:
Britain
Yet more on the UK plotters
Seven British men with alleged links to al-Qaida plotted to carry out a terrorist campaign in the UK with homemade explosives containing more than half a tonne of fertiliser, the Old Bailey heard yesterday.

The defendants, mainly of Pakistani descent, had most of the necessary bomb-making components ready but were arrested in March 2004 before they had finalised a target, said David Waters QC, opening the prosecution case.

One of the accused, Omar Khyam, had discussed potential attacks on pubs, nightclubs or trains, and it was significant that another, Waheed Mahmood, worked for a major gas and electricity supplier, according to Mr Waters.

Most of the gang are accused of having undergone training at terrorist camps in Pakistan in the past few years. And they all "played their respective roles" in the plan to make a bomb or bombs, which would be used "to kill or injure citizens of the UK", said Mr Waters.

Khyam, 24, Jawad Akbar, 22, Waheed Mahmood, 33, and Shujah Mahmood, 18, all from Crawley, West Sussex; Anthony Garcia, 27, from Ilford, Essex; Nabeel Hussain, 20, from Horley, Surrey; and Salahuddin Amin, 30, from Luton, Bedfordshire, are charged with conspiracy to cause explosions with intent to endanger life. Khyam, Garcia and Hussain are accused of possessing 600kg of ammonium nitrate fertiliser - discovered by police in a storage unit in west London - for terrorist purposes, and Khyam and Shujah Mahmood are charged with possessing aluminium powder, which can also be used to make bombs. All seven defendants, who sat in the dock flanked by 11 prison officers, deny the charges.

Mr Waters said the court would hear details about another conspirator, Momin Khawaja, currently awaiting trial in Canada, who had a "vital role" in this plot.

A US citizen, Mohammed Babar, who has already admitted his part in the "British bomb plot", will testify at the Old Bailey in a few days' time.

The prosecutor said Babar had pleaded guilty in the US to obtaining ammonium nitrate and aluminium powder for use in UK bomb attacks. Babar, who lived in Pakistan from 2001 to 2004, has been given immunity from prosecution, the court heard.

Most of the defendants, whom Babar called the "Crawley lot", visited him there, where they underwent terrorist training in explosives techniques and worked out how to get bomb components and bring them to the UK.

Khyam and Amin both told Babar they worked for a man called Abdul Hadi, whom they claimed was "number three in al-Qaida".

Khyam, whom Mr Waters described as "very much at the centre of operations", said he wanted to carry out operations in the UK because it was as yet unscathed and should be hit because of its support for the US.

"The majority of that contact [with Babar] was in Pakistan and it involved, for the most part, one theme - the acquisition of training and expertise, particularly in relation to explosives," said Mr Waters.

Babar alleges that he first met Waheed Mahmood at the end of 2001, and later learned he was an al-Qaida supporter. He met Khyam in November 2002, while on a fund-raising trip to England.

Later, in Pakistan in 2003, Babar, Khyam and Amin discussed transporting detonators back to the UK, and small radios were bought so the detonators could be hidden inside, the court heard.

Babar had obtained aluminium powder at Khyam's request and later found out ammonium nitrate was being kept in his flat in Lahore, where Khyam was staying.

Khyam and Amin received two days training in explosives theory and practice in a house in Kohat, Pakistan, and in July 2003 Khyam and his brother Shujah went to a terrorist training camp in Kalam.

The Old Bailey heard that Garcia also attended, and used his experience to teach others how to dismantle and reassemble weapons. Akbar later joined them. Ammonium nitrate and aluminium powder were taken to the camp and they carried out experiments, one of which blew a hole in the ground, even though they used less than 1kg of ammonium nitrate.

The defendants, who returned to England later in 2003, adopted several measures to avoid detection, including using false names. Waheed Mahmood stressed that laptops and mobile phones should be disposed of on a regular basis and Khyam and Babar used code in their emails, for example "cigarettes" meant "detonators".

But they were arrested on March 30 2004, following a seven-week undercover surveillance operation by Scotland Yard's anti-terrorist and special branch squads and the security services. Bugs were placed at an address where Khyam was staying in Slough, Berkshire, and Akbar's then home in Uxbridge, west London, and in Khyam's car, and the suspects, including Khawaja who came to England for a weekend in February 2004, were followed and taped.

The trial, which is expected to last at least six months, continues.
Posted by: Dan Darling || 03/22/2006 01:29 || Comments || Link || E-Mail|| [330 views] Top|| File under:
Trial begins for 7 Britons
In what has been billed by the police as a major terrorism trial, seven Britons appeared at the Old Bailey courthouse on Tuesday, accused of training in Pakistan to carry out bomb attacks in Britain more than one year before the London attacks in 2005.

One of the men, Omar Khyam, 24, was said by the prosecution to have told an associate that Britain should be attacked because "of its support for the U.S."

"They were intercepted before the plot could reach fruition," the prosecutor, David Waters, said as the seven men, 18 to 33, in jackets and suits, listened. But, Mr. Waters said, "the interception came only when most of the necessary components were in place, and all that remained before their plans achieved the ultimate goal was for the target or targets to be finally agreed."

The trial could last months, and the prosecution indicated Tuesday that a principal witness would be Mohammed Junaid Babar, a Pakistani-American computer programmer from Queens, N.Y.. Mr. Babar is to be called to testify from the United States, where he pleaded guilty to charges of supplying military equipment to a Qaeda training camp in Pakistan and working to aid the failed bomb plot in London.

The events leading to the trial became public when six of the suspects were arrested during police raids in March 2004, during which, the police said, more than half a ton of ammonium nitrate fertilizer was seized at a storage depot in West London.

The men have denied conspiring with a Canadian, Mohammed Momin Khawaja, to cause an explosion "likely to endanger life," along with other charges related to possessing bomb-making substances.

Mr. Waters, the prosecution lawyer, said the accused had spent time in Pakistan, where some had family connections.

"Their principal purpose, however, in spending time in Pakistan was to acquire expertise in relation, particularly, to explosives, an expertise which was to be deployed in the plan to cause explosions," he said.

The likely targets in Britain were pubs, nightclubs or trains, Mr. Waters said, quoting from a conversation between Mr. Babar, the witness, and Mr. Khyam, one of the defendants. "Khyam told Babar he wanted to do operations in the U.K.," he said. "He then referred to potential targets: pubs, nightclubs or trains."

"Khyam's motivation, as explained to Babar, was clear," Mr. Waters said. "The U.K. was unscathed; it needed to be hit because of its support for the U.S." Mr. Babar also learned during contacts with the accused in Britain before their arrest that they worked for a man called Abdul Hadi, whom Mr. Khyam had described as "No. 3 in Al Qaeda," according to the prosecution.

Mr. Waters chronicled several journeys by the accused men between Britain and Pakistan, and said some of them tested a small explosive using ammonium nitrate and aluminum powder at a camp in a place called Kalam.

"Some care was taken in order to disguise the fact that they were attending a terrorist training camp," he said. "For example, they took on the appearance of tourists visiting lakes and glaciers in the area in which the training camp was held."

Evidence was taken from surveillance that drew, in part, on listening devices in the homes of two defendants and in a car, Mr. Waters said.

The six men in addition to Mr. Khyam were identified as Waheed Mahmood, 33; Shujah-Ud-Din Mahmood, 18; Anthony Garcia, 27; Nabeel Hussain, 20; Jawad Akbar, 22; and Salahuddin Amin, 30.
Posted by: Dan Darling || 03/22/2006 01:26 || Comments || Link || E-Mail|| [303 views] Top|| File under:
Caucasus/Russia/Central Asia
Kadyrov negotiating with hard boyz
The Chechen leadership is negotiating with militants in an attempt to bring them back into civilian life, the prime minister of the North Caucasus republic said Wednesday.

"This is useful and very effective, because returning them to peaceful life is better than fighting," Ramzan Kadyrov said in an interview with government daily Rossiiskaya Gazeta.

He said many militants were still following ideas popular in the mid-1990s, when the first Chechen campaign began.

"We explain to them that the situation has radically changed, and guarantee [their] life and immunity if their hands are not smeared with blood," he said. "If people do not understand [this], we will fight them, and this is legal according to our customs."

Kadyrov said a search for militant leaders was underway in mountainous areas, but added that this should not be confused with zachistki - operations the Army says flush out militants hiding among the local population, but that rights activists say have led to the disappearance and possible murder of hundreds of people.

He added that he needed help of Chechen people to detain militant leaders. Chechens are now willing to cooperate with local law-enforcement bodies, Kadyrov said, which have good links with federal bodies and special services.

Kadryov also said warlords Shamil Basayev and Aslan Maskhadov had masterminded the murder of his father, first Chechen President Akhmad Kadyrov, and the terrorist attack on a school in Beslan.

"No one can win freedom and independence by these methods. People such as Maskhadov and Basayev make everyone think that Islam is a bloodthirsty religion," Kadyrov said.

Ramzan Kadyrov took over from previous Chechen Prime Minister Sergei Abramov, who was injured in a car accident in November last year and announced his resignation February 28.

Akhmad Kadyrov, who fought against federal forces in the first Chechen campaign but later condemned radicalism and sided with the Kremlin, was assassinated in May 2004 during Victory Day celebrations in Grozny.
Posted by: Dan Darling || 03/22/2006 01:39 || Comments || Link || E-Mail|| [321 views] Top|| File under:
2 hard boyz surrender in Chechnya
Two former armed group members have turned themselves in to police.

One of the militants surrendered a Kalashnikov assault rifle and admitted his involvement in a raid on the village of Roshni-Chu led by his armed group commander Kazbek Batalov, who was killed in a sweep operation later, a Sunzha district police source told Interfax. Several servicemen and police officers were killed in the Roshni-Chu attack last summer.

The second man said he had been a member of Viskhan Arsanukayev's armed group that operated in Grozny's Staropromyslovsky district.
Posted by: Dan Darling || 03/22/2006 01:38 || Comments || Link || E-Mail|| [299 views] Top|| File under:
Europe
32 suspects accused of plot to bomb Spanish National court
A judge has indicted 32 suspected Islamic extremists in a failed plot to attack the National Court in Madrid, which tries terrorism cases. The suspects allegedly planned to pack a lorry with explosives and drive it into the building. The indictments were issued last week, but were only made public on Tuesday to coincide with a hearing for eight of the 32 suspects at the court. The rest will be formally notified of the indictments later this week.

The plot aimed to pack a truck with 500 kilogrammes of explosives and drive it into the National Court building, where nearly a thousand people work daily, including judges, prosecutors, lawyers and police officers, according to the 23-page indictment. The 32 suspects are charged with "belonging to a terrorist group" and "conspiracy to commit a terrorist attack with resulting deaths" and also with document forgery, the indictment said.
Posted by: lotp || 03/22/2006 12:18 || Comments || Link || E-Mail|| [352 views] Top|| File under:
Anarchists firebomb Greek bank
A group of some 30 youths, believed to be from anarchist groups, hurled gasoline bombs at a branch of the National Bank of Greece in central Athens Tuesday, causing damage but wounding no one, police said.

The youths, dressed in black, escaped arrest and the fire was put out.

Arson attacks by anarchists are common in the Greek capital and have spiked since student riots broke out in France over plans to scrap job-protection laws.
Posted by: Dan Darling || 03/22/2006 01:43 || Comments || Link || E-Mail|| [400 views] Top|| File under:
Trial of orcs suspected terrorists opens in Paris
The trial of 27 people suspected of planning terrorist attacks in France opened Monday in a Paris court, following one of the country's biggest anti-terrorism investigations in recent years. They are charged with associating with criminals connected to a terrorist organisation. Some of the suspects have given statements claiming that attacks were planned against French targets including the Eiffel Tower, police stations and a central Paris shopping centre. Others have said the group planned attacks on Russian targets in France to revenge the attack on a Chechen rebel unit in Moscow in October 2002.

Among those on trial are suspects charged with links to al-Qaeda or Chechen rebels, or suspected former members of the Algerian Armed Islamic Group (GIA) and minor operatives recruited in the Paris suburbs. Some of them also face charges of making and carrying false documents and being in the country illegally.

The lawyer of one of the suspects questioned the competence of the French court to try his client for acts he says were committed outside France before his client was extradited there from Syria in September 2004. Sébastien Bono, representing 41-year-old Algerian former army officer and chemicals expert Said Arif, called for the court to reject evidence which he says was obtained from his client under torture in Damascus. He also criticised French authorities for letting Russian agents question Arif in January, after he was referred to the court. The trial is expected to last until May 12.
Posted by: Seafarious || 03/22/2006 00:00 || Comments || Link || E-Mail|| [321 views] Top|| File under:
Man tried to sell explosives components to Iran: US Customs
I can't seem to find this story elsewhere on Google, and I can't believe we didn't notice it before. Fred? Dan?

LOS ANGELES - US authorities have charged a man with trying to illegally export sensors that could allegedly be used to make bombs to Iran in violation of a US trade embargo, officials said. Los Angeles resident Mohammad Fazeli, 27, was arrested on March 16 and arraigned Monday in the West Coast city on charges of trying to ship more than 100 Honeywell sensors to Iran. "According to the manufacturer, the sensors, which detect the pressure of liquid or gas, could potentially be used to detonate explosive devices," the US Immigration and Customs Enforcement agency (ICE) said in a statement.


Are we eventually going to reach a tipping point on Paks arrested doing nefarious things in our country that'll lead us to assume they're being tasked by Pak intel? Or will we simply come to the (probably well-founded) conclusion that the inhabitants of Pakland are probably the most lawless bunch on the face of the planet, with the possible exception of Yemen, and that they take that characteristic with them when they emigrate? In either case, will we take the next step, to keeping them the hell out of our country?

Seems like he's Iranian: LOS ANGELES — A computer technician was charged with attempting to export to Iran more than 100 pressure sensors that could be misused as components in explosive devices, federal authorities said Tuesday. Mohammad Fazeli, 27, pleaded not guilty to the three-count indictment charging him with conspiracy, making false statements, and violating a U.S. embargo prohibiting trade with Iran. Prosecutors allege that Fazeli, a U.S. citizen of Iranian descent, ordered 103 Honeywell sensors from an electronics company in St. Paul, Minn., in September 2004.
Damm computer techs, can't trust any of them.

The three-count indictment alleges that in September 2004 Fazeli ordered 103 pressure sensors through a website operated by a US electronics company, despite being warned by the firm that he needed a license in order to export the devices. "Despite that, after receiving the parts, Fazeli allegedly attempted to send them to the United Arab Emirates, with the understanding that the devices would ultimately be shipped to Iran," ICE said. The planned shipment allegedly breached the International Emergency Economic Powers Act (IEEPA), which since the late 1970s has barred the shipment of technology to Iran's Islamic regime without the express permission of US authorities. "In the wrong hands, components like these pressure sensors could be used to inflict harm upon America or its allies," said Kevin Kozak, deputy special agent in charge for ICE investigations in Los Angeles.
Posted by: Steve White || 03/22/2006 00:00 || Comments || Link || E-Mail|| [308 views] Top|| File under:
India-Pakistan
33 killed in Nepal fighting
Ten police officers and 23 Maoists were killed in new violence in Nepal, two days after the rebels announced a fresh initiative to topple the monarchy in the world's only Hindu kingdom.

Officials and witnesses said rebels attacked a police post in the village of Birtamod around 600 kilometers (350 miles) east of Kathmandu as well as a police post in nearby Sunsari district.

The attacks in eastern Nepal left 10 police officers and 3 Maoists dead, chief district officer Bhola Prasad Shivakoti and police officials in the capital said.

Shivakoti said 20 officers were injured, three of them seriously.

A local journalist who witnessed the attack, Lila Baral, said the rebels arrived in two trucks and attacked the police post from all sides, taking control of the area for about 45 minutes before fleeing.

All markets remained shut and highways were deserted after the incident.

The army meanwhile said its soldiers launched an offensive at Dharechowk 50 kilometres (30 miles) west of Kathmandu that killed at least 20 rebels.

"So far 20 bodies of Maoist rebels have been recovered from the clash site," an army official said.

One Monday, 13 Nepalese soldiers and a Maoist guerrilla were reported killed in a two-hour gunbattle just east of Kathmandu.

The upsurge in violence comes after Maoists said they had reached an understanding with political parties sidelined by the king to hold a mass pro-democracy protest next month in an attempt to topple the royal government.

King Gyanendra sacked the government and assumed direct control of the impoverished Himalayan nation in February last year after blaming politicians for failing to stem the Maoist insurgency.

Britain, the United States and India cut military supplies to Nepal following the takeover by Gyanendra and have called on him to move to restore democracy.

At least 12,500 people have died since the Maoists launched an uprising a decade ago to topple the monarchy and install a communist republic.

On Sunday, the rebels decided to call off a six-day transport blockade which had slowed road traffic to a trickle, caused fuel shortages and sent prices of commodities soaring.
Posted by: Dan Darling || 03/22/2006 01:44 || Comments || Link || E-Mail|| [316 views] Top|| File under:
Militants blow up pipeline near Sui
Suspected militants blew up a gas pipeline in Balochistan on Tuesday, officials said. The pipeline is owned by Sui Northern Gas Pipelines Ltd (SNGPL) and feeds gas to the Punjab province. Officials at the company said supplies to consumers remained unaffected. "One of our 30-inch diameter pipeline was damaged in the attack, which took place at around 1:30 am and some 11 km away from the Sui fields," said Naeem Ahmad Khan, a spokesman for SNGPL. Khan said the repair work on the damaged pipeline was likely to be completed within 24 hours.

Posted by: Fred || 03/22/2006 00:00 || Comments || Link || E-Mail|| [326 views] Top|| File under:
Another claim about Osama's whereabouts
A new investigative report in a leading American magazine claims that the Pakistan Army and its intelligence service are critical sponsors in the resurging Taliban activity in Afghanistan.


Reeeeeaaaally? Golly. Gosh. Who'da ever thunkit?

Sebastian Junger, author of the bestseller The Perfect Storm, which was also made into a movie starring George Clooney, writes in the April issue of the Vanity Fair monthly that while Pakistan has captured and turned over key Al Qaeda operatives, it hasn't turned over a single mid- or high-ranking Taliban official to the US since the 9/11 attacks.


Except for Abu Zubaydah and Khalid Sheikh Mohammad.

Junger says he talked with a former Taliban government official with current knowledge of the situation. According to that, some Pakistani military personnel are training Taliban recruits.


Comes as a surprise, doesn't it? I know. Floored me, too.

The Taliban official gave the American reporter the name and phone number of an ISI agent who supposedly brings recruits from a region in Afghanistan, inserts them into training camps in western Pakistan, and then sends them back to fight. Junger also writes that the an ex-Taliban member told him that the Pakistanis are receiving as much money from Osama bin Laden to not capture him as they are taking from the United States to catch him. "If true, this claim indicates both a level of duplicity that must start near the top of the Pakistani government, and a level of resources available to bin Laden that is extremely high," he observes.


I'd call the source of the information negligable if it wasn't for the fact that what he says jibes so seamlessly with what we've been seeing.
Posted by: Fred || 03/22/2006 00:00 || Comments || Link || E-Mail|| [393 views] Top|| File under:
No amnesty for foreign militants: Sherpao
Interior Minister Aftab Ahmad Khan Sherpao said on Tuesday that foreign terrorists hiding in Waziristan would not be given amnesty "because the deadline has now expired", Online reported. "All camps of Afghan refugees in the tribal areas have been closed. The process of their repatriation has also been accelerated," he said. The government wants peace in the restive area but attacks on security forces will not be tolerated, he said at a meeting with tribal elders from Miranshah, Datta Khel and Mir Ali.

"The government will hold talks unconditionally with those who want peace and development, however all should join hands to restore peace and tranquility in the region," Online quoted Sherpao as telling the tribal elders.

Staff report adds: The tribal elders urged the government to form a bipartisan parliamentary committee to resolve the conflict in tribal areas. But, flanked by Aneesa Zeb Tahirkheli, the minister of state for information, Sherpao turned down the proposal. He said that a parliamentary committee of opposition and treasury members might politicise the sensitive issue. He sought open support from opposition members to overcome the trouble.

Sherpao rejected the claims of the tribal elders that security forces had only arrested Afghan refugees from their areas. "I have already said that we arrested Arabs, Chinese, Uzbeks, Turkish and Chechens from Waziristan," he told journalists after the meeting.

He said the Al Qaeda network had been broken in the tribal areas, "but some of its operatives are still at large and making attempts to create a law and order situation in Pakistan". He said Al Qaeda operatives might be present in other parts of the country. He said the government had banned the display of arms in Miranshah, Mir Ali and adjacent areas. "Almost every home in the tribal areas has weapons. We have asked them not to display arms."

The interior minister favoured the process of interaction with tribal leaders, saying his ministry would facilitate negotiations between the NWFP governor and the tribal elders. Malik Attaullah and Malik Haji Muhammad Haleem, who led the delegation, told the minister that hatred of the armed forces was on the rise amongst the general public of the tribal areas. Attaullah told Daily Times that Waziristan residents were reacting to attacks by security forces.
Posted by: Fred || 03/22/2006 00:00 || Comments || Link || E-Mail|| [303 views] Top|| File under:
Taliban control Waziristan
Miranshah (Rantburg News Service): Locally-grown Taliban have taken control of most of North and South Waziristan, enforcing strict social edicts such as a ban on the sale of music and films, shaving of beards, singing, dancing, laughing, and titties the Guardian reports. "We'd never have noticed if we hadn't read it in the paper," a highly-placed official in Islamabad admitted, speaking on condition of anonymity. "I mean, the place isn't that different from the rest of the country, is it?"

Turban-wearing men of appropriately fearsome demeanor have been shaking down drivers at makeshift "checkpoints." Last week an Islamic court was established in Wana, the headquarters of South Waziristan, to replace the traditional jirga. Dour-looking old men with shaggy beards hand out 7th-century style justice, guarded by dour-looking young men with scraggly beards brandishing knockoffs of Soviet weaponry.

The Pakistani military deployed 70,000 troops to Waziristan two years ago to rein in the militants. Rather than actually using them to put down rebellion, the local commanders spent their time chatting with duplicitous locals while tribal lashkars ran around beating drums and scaring the chickens. An army assault against an alleged Al Qaeda training camp outside Miranshah on March 1 left more than 100 dead. Since declaring a curfew in Miranshah, government troops claim to have regained shaky control. "The so-called war on terror is going badly," said one diplomat. "That's because the Paks have been trying to have it both ways, fighting their definition of terrorism on one hand and nurturing their definition of Freedom Fighters™ on the other, regardless of the fact that they're the same people. They've been trying to subvert Afghanistan so they'd have strategic depth, and now they've ended up truncating their own country while their neighbors laugh at them."

Analysts say the Pakistani Taliban is a loose alliance of local rustics operating under spittle-spewing clerics of the sort beloved by many in the country. Many are angered by heavy-handed but ineffectual attacks against suspected Al Qaeda hideouts, which are thought to have killed hundreds of women, children, puppies, kittens, fluffy bunnies and baby ducks over the last two years. But most are terribly impressed by their own ability to scowl, roll their eyes, and brandish guns.
Posted by: Fred || 03/22/2006 00:00 || Comments || Link || E-Mail|| [324 views] Top|| File under:
Bugti directing insurgency
Nawab Akbar Bugti, the chief of the Bugti tribe, has taken to the hills of Balochistan to direct the Baloch insurgency, reports The Telegraph. The nawab sought refuge in a series of large caves in the mountains of Dera Bugti with several thousand armed tribesmen three months ago after Pakistani security forces bombed Dera Bugti and surrounding villages, says the British newspaper.

A correspondent for The Telegraph met the nawab in one of these caves after a long journey across varied terrain to avoid military cordons. Bugti told the reporters his aim was not to destabilise Pakistan, but to press the demand of his people, which are greater provincial autonomy, more public sector jobs and a higher share of revenues from the Sui natural gas fields. The government denies there is a military operation ongoing in Balochistan, but an American intelligence source told the Washington Post recently that Pakistan has deployed some 25,000 troops in the Marri tribal area, and the Bugti nawab estimates that another 23,000 are ranged against his forces.
Posted by: Fred || 03/22/2006 00:00 || Comments || Link || E-Mail|| [311 views] Top|| File under:
Same Attack - Different Results - 50 captured
different story/results fom the one already posted below. EFL


Insurgents attacked a police station Wednesday for a second day in a row, but U.S. and Iraqi forces captured 50 of them after a two-hour gunbattle. About 60 gunmen attacked the police station in Madain, south of Baghdad, with rocket-propelled grenades and automatic rifles, said police Lt. Col. Falah al-Mohammadawi. U.S. troops and a special Iraqi police unit responded, catching the insurgents in crossfire, he said.


An American-style crossfire! No 3 am stroll, no shutter guns and no rounds of bullet to be recovered, just a lot of dead terrorists.

Four police were killed, including the commander of the special unit, and five were wounded, al-Mohammadawi said. None of the attackers died, and among the captives was a Syrian.

Madain, 14 miles southeast of Baghdad, is at the northern tip of Iraq's Sunni-dominated "Triangle of Death," a region rife with sectarian violence – retaliatory kidnappings and killings in the underground conflict between Sunnis and Shiites.
Posted by: Frank G || 03/22/2006 11:38 || Comments || Link || E-Mail|| [321 views] Top|| File under:
18 Iraqi police killed in jailbreak
More than 200 masked insurgents stormed an Interior Ministry jail at daybreak on Tuesday, killing at least 18 police officers, freeing all the prisoners and leaving the facility a smoldering wreck.

The battle raged for nearly an hour at the jail, in Muqdadiya, 60 miles northeast of Baghdad, as the fighters blasted government buildings with mortars, grenades and machine guns, Interior Ministry officials said.

The attack demonstrated that even though sectarian violence has recently emerged as Iraq's gravest concern, the antigovernment insurgency is far from over.

Showing a high degree of sophistication, insurgents reportedly cut telephone lines and then detonated several roadside bombs to block reinforcement troops from reaching the jail.

Overwhelmed Iraqi forces radioed for help, and American helicopter gunships quickly responded. As soon as they arrived, insurgents drilled them with machine-gun fire, American military officials said, wounding one American soldier.

"It was a huge attack," said Raad Rashid al-Mula Jawad, the governor of surrounding Diyala Province. "And we will avenge it. Our sons' blood will not be lost."

More than 30 prisoners escaped. According to Tassin Tawfik, an Iraqi Army official, "All of them were insurgents." Many had been detained Sunday in a raid by security forces in neighboring towns, The Associated Press reported, leading to the raid to free them.

The governor said the local police chief and several officers might have conspired with the insurgents and helped them get away.

"I accuse them, and have ordered an investigation," Mr. Jawad said.

The raid was reminiscent of an assault on a Falluja jail in February 2004, in which more than a dozen police officers were killed and 70 prisoners were freed. That attack was one of the first signs of tactical coordination between Iraqi insurgents and Al Qaeda, which claimed credit on the Internet, through one of its splinter groups, for the jail attack on Tuesday.

Insurgents seemed to be keeping up the pressure across the country on Tuesday, singling out a number of police patrols and government buildings.

One mortar shell sailed into the Green Zone, where the American Embassy is situated, at the same time that a delegation of United States senators was meeting with Iraqi officials. No injuries were reported.

Such attacks have become so commonplace in Baghdad that children playing on a nearby swing set kept on swinging, even as a cloud of thick brown dust rose behind them.

At a news conference after the meetings, Senator Carl Levin, a Michigan Democrat, reiterated a point that American officials have been making ceaselessly for several weeks: the sooner Iraqi leaders settle their differences and form a government, the better, because the American government believes that the violence in Iraq is fueled by an absence of clear authority.

Iraqi voters chose a new Parliament in December, but politicians are still haggling over crucial posts.

"April is fine," Mr. Levin said, about the Iraqi leaders' plan to form a government by then. "But we need that commitment kept, in order for there to be continuing support for American troops to be kept in Iraq."

"There's been too much dawdling while Baghdad is burning," Mr. Levin said.

American military officials announced Tuesday that they were looking into an allegation that American soldiers intentionally killed 11 Iraqi civilians last week.

The inquiry, the second announced in a week, stems from an episode on Wednesday in Ishaqi, a Sunni Arab town north of Baghdad.

American officials initially said that American troops had been fired on from a farmhouse during a raid to capture an insurgent, and that they had returned fire, from the ground and the air, killing four people.

Iraqi police officials immediately rejected that account, saying 11 people had been killed after American soldiers lined up an entire family — from a 75-year-old grandmother to a 6-month-old baby — and shot them.

A local police official, Farouq Hussein, told Reuters that all the victims had been shot in the head.

"It's a clear and perfect crime without any doubt," he said.

Lt. Col. Barry Johnson, an American military spokesman, said the military was investigating the episode. "This is not the way we operate," he said. "We take the allegation seriously, and we're working with the Iraqis to determine the facts."

Last week, American officials announced that they were investigating an occurrence in November in which residents in a western Iraq town accused American marines of gunning down 15 civilians after a marine was killed by a roadside bomb. Military officials originally reported that the civilians had been killed by the bomb blast, but later revised their account to say that the civilians were killed by gunfire.

An American soldier was fatally shot on Tuesday while patrolling in western Baghdad. In the same area, the bodies of eight more executed men were discovered.

Dozens of bodies have turned up virtually daily in Baghdad's streets, apparently the victims of warring Shiite and Sunni gangs, continuing a cycle of revenge that erupted after an important Shiite shrine was destroyed last month.

Sectarian tensions were especially high this past week as throngs of Shiite pilgrims streamed to Karbala, a holy city in southern Iraq, to commemorate the death of Imam Hussein, the grandson of the Prophet Muhammad. So far, several pilgrims have been killed in drive-by shootings and others by roadside bombs.

Authorities in Diyala said they were focusing all their energies on protecting pilgrims traveling through the area on their way to Karbala, and so were caught off guard by the attack on the jail.

"The insurgents came from a direction we never expected," said a Diyala provincial official, who asked not to be identified. "The attack was very well planned."
Posted by: Dan Darling || 03/22/2006 01:24 || Comments || Link || E-Mail|| [343 views] Top|| File under:
Iraqi police arrest leader of Jamat Al-Tawhid Wal Al-Jihad
Iraqi police said on Tuesday it has arrested the leader of the Jamat Al-Tawhid Wal Jihad west of the the northern city of Kirkuk. Police director of Kirkuk Brigadier Sarhid Qader said his forces carried out the arrest west of Kirkuk adding that questioning is underway.


"Mahmoud! My pliers, please!"

He said that Katyusha missiles were fired in agriculture areas south of city causing only damage to buildings. Meanwhile, leakages were spotted in oil pipelines in the cities of Kirkuk and Mosul and emergency forces were sent to the area.
Posted by: Seafarious || 03/22/2006 00:00 || Comments || Link || E-Mail|| [286 views] Top|| File under:
Israel-Palestine-Jordan
Israel May Be Next al-Qaida Battleground
Signs are mounting that al-Qaida terrorists are setting their sights on Israel and the Palestinian territories as their next jihad battleground.

Israel has indicted two West Bank militants for al-Qaida membership, Egypt arrested operatives trying to cross into Israel and a Palestinian security official has acknowledged al-Qaida is "organizing cells and gathering supporters."


Posted by: Captain America || 03/22/2006 16:15 || Comments || Link || E-Mail|| [336 views] Top|| File under:
Israelis Intercept Vanload Of Islamic Jihad Suicide Bombers Soccer Moms
LATRUN JUNCTION, Israel - With sirens wailing and blue lights flashing, Israeli police chased a van with explosives on a main highway yesterday and captured a group of Palestinians who defense officials say planned a major bombing ahead of national elections.


Nope...couldn't have been. A muslim wouldn't risk killing another Muslim by driving through a neighborhood filled with kids with explosives; or risk a shootout with IDF with kids around. Nope....just another lie from the Joooooooooooooooos.



Israel's parliamentary election is set for March 28; Palestinian attacks have altered the outcome of past balloting.


Just a thought. But if the Paleos keep killing Israelis...that will favor the Likud Party. And the real hard-core conservatives want to level the dome of the mosque and wipe up the desert with whoever even dreams about killing another Israeli.



After chasing down the bomber halfway from Jerusalem to Tel Aviv, jittery security forces extended a closure on the West Bank and Gaza through election day.


Sigh. Another day, another suicidal muslim...for allan's glory of course.



AP Television News video showed the 10 Palestinians removed from the van at gunpoint, stripped to their underwear, and forced to lie face down in a field next to the highway, arms extended. Sappers took away a 15-pound bomb, concealed in a bag.


We wuz surrounded...and there wuz a million of them. No, 2 million. We had to give up....cuz allan said we wuz too important...he did.



read the rest....
Posted by: anymouse || 03/22/2006 15:37 || Comments || Link || E-Mail|| [361 views] Top|| File under:
Palestinian al-Qaeda members charged
An Israeli military tribunal has charged two West Bank Palestinians with plotting bomb attacks for al-Qaeda.

It is the first time Israel has formally charged Palestinians with membership of the militant network.

The two men were arrested in December after allegedly meeting al-Qaeda operatives in Jordan to receive funding and training to carry out attacks.

Palestinian leader Mahmoud Abbas warned recently that al-Qaeda was trying to recruit in the West Bank and Gaza.

Israeli security officials have also confirmed al-Qaeda has been seeking members in the Palestinian territories, and that Israel is considered a prime target for attack.

The Israeli military says Azzam Abu Aladas and Balal Hafnai, both 19 and from the West Bank city of Nablus, met al-Qaeda operatives in Jordan at least three times between May and December last year.

They are accused of plotting a suicide bombing at a pizzeria in the Jewish French Hill neighbourhood of Jerusalem.

It was to be followed shortly afterwards by a car bomb in a nearby street targeting people who came to the scene.

The pair are suspected of recruiting potential suicide bombers to carry out the attacks.

The charge sheet presented to the Israeli military tribunal also alleges the two men received $4,240 (£2,424) from al-Qaeda to carry out the attacks.

Both have been charged with conspiring to commit murder, membership of an illegal group, illegal possession of weapons and carrying out military training with al-Qaeda.

They were arrested while crossing from Jordan to the West Bank in December.

It was not immediately clear how the two men would plead or whether a lawyer had been appointed to represent them.

Earlier this month, the Palestinian militant group Hamas rejected a message in which al-Qaeda urged it never to make peace with Israel.

Hamas' exiled political leader Khaled Meshaal said the group had "its own vision" and did not need al-Qaeda's advice.
Posted by: Dan Darling || 03/22/2006 01:14 || Comments || Link || E-Mail|| [353 views] Top|| File under:
Southeast Asia
Communist And Muslim Rebels Collaborate In Mindanao
Zamboanga City, 22 March (AKI) - Communist and Islamic rebels in the autonomous Muslim region on the southern Philippines island of Mindanao, have been working together for some time in their fight against the central government in Manila, a spokesman for the banned Communist Party of the Philippines (CPP) has confirmed. "These alliances are in line with the revolutionary (Communist) movement's support and recognition of the (mainly Islamic) Moro people's struggle against the puppet and reactionary Manila-based government," Gregorio Rosal said in an interview with Adnkronos International (AKI).

The southern Philippines have a long history of conflict, with Islamic rebel groups as well as communist rebels fighting for independence in the region. The various Islamic separatist groups want to establish an Islamic state in the mainly Catholic country. More than 120,000 people have been killed in Mindanao in the conflict that has lasted nearly 40 years. The CPP through its armed wing, the New's People Army (NPA) has fought for over three decades to establish a Maoist state in the Philippines.

The most significant deal between the Communists and the Muslim groups was struck in 1998 between the National Democratic Front (NDF) - of which the CPP is a member - and the Moro Islamic Liberation Front (MILF). The National Democratic Front is an umbrella organisation that brings together the various pro-communist and pro-maoist rebel groups in the Philippines while the MILF is the largest of the various armed pro-Islamic groups in Mindanao active since 1987.

According to Rosal contact with various Muslim rebel groups in the Philippines began much earlier. "As early as 1987, the CPP had a good and fruitful relationship with the MILF, and began holding a number of top level meetings aimed at co-ordinating the struggle against the the common enemy - the Manila-based reactionary and pro-imperialist government," Rosal said.

Even before its deal with the MILF, the CPP also had contacts with the Moro National Liberation Front (MNLF), the first among the various revolutionary groups in Mindanao to be established. Founded in the early 1960s, the MNLF began its armed campaign in 1972. In 1996 the group signed a peace accord with the government in Manila and is no longer active in the region.

"As early as 1979, we also had some sort of a working - although not yet a formal - alliance with the Moro National Liberation Front," Rosal explained.

Although the hub of the NPA's operations is in Central Luzon, the area north of Manila, the group also operates through 130 different guerilla groups, some of which are on Mindanao. Informal peace talks have begun between the government of the Philippines and the different Communist and Islamic groups to bring about an end to the years of conflict that have stunted growth in Mindanao.

However the talks have not progressed to a formal level. On Wednesday, the informal peace talks between the government and the MILF, which were supposed to pave the way to formal negotiations, ended in an impasse while talks with the NDF ended in 2004.
Posted by: Steve || 03/22/2006 08:15 || Comments || Link || E-Mail|| [325 views] Top|| File under:
Syria-Lebanon-Iran
For those who missed it yesterday - Iran harboring al-Qaeda leadership
The full text of the article is available yesterday, but I just wanted to make a couple of points. The first is that the US doesn't appear to have any clue as to what's going on in Iran HUMINT-wise, which in addition to being worrisome for anyone in favor of airstrikes, makes it extremely difficult to just pooh-pooh this stuff. The SIGINT says that the senior al-Qaeda leaders can still move and communicate - 3 years after Saif al-Adel masterminded the Riyadh bombings. The fact that the ranking Democrat on the House IR subcommittee devoted to terrorism says that intelligence indicates that the Iranians are in collaboration with al-Qaeda is rather telling in and of itself.

The article describes Abu Khayr as "the head of Al Qaeda's leadership council," which may indicate that we should probably move him up the food chain. Abdel Aziz al-Masri is named as "a biological weapons expert who heads the network's effort to develop weapons of mass destruction," so I'm assuming that he's Abu Khabab's replacement as the head of the WMD committee.
Posted by: Dan Darling || 03/22/2006 01:02 || Comments || Link || E-Mail|| [667 views] Top|| File under:
Who's in the News
90
[untagged]
Bookmark
E-Mail Me
The Classics
The O Club
Rantburg Store
The Bloids
The Never-ending Story
Thugburg
Gulf War I
The Way We Were
Bio
Merry-Go-Blog
Hair Through the Ages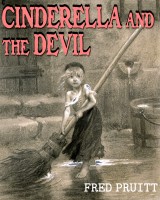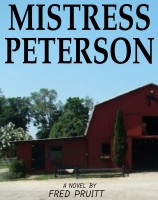 On Sale now!


A multi-volume chronology and reference guide set detailing three years of the Mexican Drug War between 2010 and 2012.

Rantburg.com and borderlandbeat.com correspondent and author Chris Covert presents his first non-fiction work detailing the drug and gang related violence in Mexico.

Chris gives us Mexican press dispatches of drug and gang war violence over three years, presented in a multi volume set intended to chronicle the death, violence and mayhem which has dominated Mexico for six years.
Click here for more information


Meet the Mods
In no particular order...


Steve White
Seafarious
Pappy
lotp
Scooter McGruder
john frum
tu3031
badanov
sherry
ryuge
GolfBravoUSMC
Bright Pebbles
trailing wife
Gloria
Fred
Besoeker
Glenmore
Frank G
3dc
Skidmark
Alaska Paul



Better than the average link...



Rantburg was assembled from recycled algorithms in the United States of America. No trees were destroyed in the production of this weblog. We did hurt some, though. Sorry.
3.234.241.200