-Land of the Free
600 Venezuelans Cross into West Texas Border Town in Six Days
[Breitbart] DEL RIO, Texas — A law enforcement source, speaking on the condition of anonymity, reported the illegal entry of more than 200 Venezuelan nationals south of town early Wednesday morning. The large group, consisting mostly of family units, was quickly apprehended by the Border Patrol and is in transit to nearby stations for processing.

Since Friday, at least 600 Venezuelan nationals have entered through the small West Texas town. Most will be summarily released into the community to travel to their intended final destinations in the United States.

On Friday, Border Patrol apprehended 167 Venezuelans in the same area. On Sunday, 112 made entry. On Monday, 106 arrived in the same area.

Del Rio, like other cities across the southern border, has seen its share of the increase in migrant traffic. A soft-sided facility was recently opened within the Del Rio Border Patrol Sector to deal with the influx. Del Rio has dealt with large groups of illegal migrants from outside the usual Central American countries normally encountered throughout other border areas.

Because of the relative safety of Ciudad Acuna, directly across from Del Rio, the area is a draw for large groups of Haitians, Cubans, and Central Africans. Cartel violence has slowed in recent years when compared to other cities in Mexico along the border.

Last month, the Biden Administration granted Temporary Protected Status for Venezuelan nationals for 18 months. The designation applies to those residing in the United States since March 8, 2021. The designation suspends any attempts at removal for the period. Generally, these deadlines are extended–sometimes for years on end. Some critics argue this is a pull factor, encouraging illegal immigration from designated countries.

According to DHS Secretary Alejandro Mayorkas, "The living conditions in Venezuela reveal a country in turmoil, unable to protect its own citizens, it is in times of extraordinary and temporary circumstances like these that the United States steps forward to support eligible Venezuelan nationals already present here, while their home country seeks to right itself out of the current crises."

This group will more than likely be released into the United States to pursue asylum claims even though they would not qualify for the TPS designation. The source reports many of the Venezuelans interviewed during the week directly attributed the suspension of deportations by the Biden Administration as the impetus for their entry into the United States.
Posted by: Skidmark || 04/22/2021 08:19 || Comments || Link || E-Mail|| [170 views] Top|| File under: Human Trafficking
Arizona Gov. Ducey deploys National Guard to southern border amid migrant crisis
[FoxNews] Arizona Gov. Doug Ducey on Tuesday announced that he is deploying the state's National Guard to the border and is issuing an emergency declaration in response to the growing migrant crisis that has overwhelmed local officials.

"The situation in our border communities is just as bad, if not worse, than the coverage we've been seeing," Ducey said announcing the moves.

Ducey had indicated for weeks that he was considering deploying the Guard and had requested federal reimbursement to do so.

"Deployment of the National Guard is critical to dealing with this crisis, and we are actively engaged in planning with the Guard," a spokesperson for the Republican governor told Fox News last week.

The Guard will be involved with installing and maintaining border cameras, collecting data, analyzing imagery for trends in border crossings, and helping with operations at detention centers, Ducey's office said.

Others in the state had urged him to deploy the Guard even before receiving reimbursement, with state Attorney General Mark Brnovich urging him to deploy "even if it means we have to act now and fight for the federal dollars later."

On Tuesday, Ducey again criticized the Biden administration's handling of the border surge, accusing it of action in the face of the crisis.

"It's become evidently clear that Arizona needs the National Guard, and the White House is aware of that. Yet, to this day, there has been no action from this administration, and it doesn't look like they are going to act any time soon," he said. "If this administration isn't going to do anything, then we will."

The announcement picked up support from Democratic Sen. Mark Kelly, who said he has pushed the administration for additional resources, including staffing, transportation and testing.

"In visiting the Yuma Sector and speaking with Border Patrol and other local leaders, it's clear that their resources and staffing are strained," he said in a statement. "There are important missions that the Arizona National Guard can perform at the border and the governor calling them up will provide assistance to both local law enforcement and the Department of Homeland Security."

The Biden administration has come under heavy fire for its handling of the crisis at the border, which saw more than 172,000 migrants encountered in March alone. Critics have blamed the rollback of Trump-era policies that have led to packed migrant facilities and the release of family units into the U.S. interior.

The Biden administration has instead blamed the Trump administration's policies on legal asylum, as well as root causes in Central America for driving the crisis. Biden on Saturday described the situation as a "crisis" for the first time, but the White House has since walked that back -- saying that he was describing the situation in Central America.

"The president does not feel that children coming to our border seeking refuge from violence, economic hardships and other dire circumstances is a crisis," White House Press Secretary Jen Psaki said on Monday.
Posted by: Skidmark || 04/22/2021 00:00 || Comments || Link || E-Mail|| [78 views] Top|| File under: Human Trafficking
Afghanistan
Nine People Wounded in Kabul Car Bomb Attack
[ToloNews] At least nine people, including security force members, were

maimed

in a car

kaboom

that targeted a convoy of the Afghan intelligence agency, the National Directorate of Security


...the Afghan national intel agency...


(NDS), in Kabul on Tuesday night, a source said on Wednesday.

The blast happened at around 9:45 pm local time at Shaheed Roundabout in Kabul's district 15 while a convoy of the NDS was passing through the area, sources said.

Kabul police confirmed the blast but did not provide further details.

Kabul residents took to social media to say

the earth-shattering kaboom

was "heavy" and that it was felt in different parts of the city.

Footage shows that nearby shops and houses have been damaged in the blast.

No group including the Taliban

...the Pashtun equivalent of men...
has

grabbed credit

for the blast.
Posted by: trailing wife || 04/22/2021 00:00 || Comments || Link || E-Mail|| [79 views] Top|| File under: Taliban
Taliban battered in Kandahar, more than a dozen killed: MoD
[KhaamaPress] The Ministry of Defense in a released statement said, 15 Taliban

...mindless ferocity in a turban...
fighters have been killed in operations conducted by Afghan national defense and security forces in the Panjwai district of Kandahar province.

The ministry stated Wednesday, that ANDSF backed by air support launched an operation in the Panjwai district of Kandahar on Tuesday.

The operation resulted in killing of 15 Taliban members and wounding 5 others, MoD stated.

According to MoD, some weapons and ammunition belonging to the group was also destroyed amid the operation.

The statement also added that ANDSF discovered and defused 310 various types of IEDs placed to target civilians and security forces in the Arghandab and Panjwai districts of the province.

The Taliban have not yet commented on the incident.

In another security incident, Balkh police headquarters reported two

button men

on a motor cycle sprayed bullets at the guards of the newly constructed Balkh university. According to the police the incident happened on Wednesday morning, when the

button men

attacked Balkh University's guards, suspects

on the lam

.

Efforts are underway to identify the perpetrators, police said.

Balkh province is one of the relatively safest provinces of Afghanistan, but recently it has witnessed

assassination

s on security forces and babus government employees and the region has turned insecure due to such security incidents.

Thousands Displaced From Kandahar's Embattled Arghandab District

[ToloNews] Eight months of war and violence have dealt major destruction to the people in Arghandab district in the southern Afghan province of Kandahar. The war has left thousands of people in the district homeless.

Arghandab is one of the 17 districts in Kandahar that saw some of the fiercest battles between the

Afghan cops

and the Taliban

...Arabic for students...
during this period.

Many people who left their native villages have now migrated to neighboring districts and say their conditions are miserable.

The main road connecting Arghandab to other districts is still closed due to landmines.

"There are landmines all around, no one is able to move this way," said Ahmadullah, a resident of Arghandab who returned to his village after five months.

Afghan security officials have said that they need months to clear landmines from the road.

"We need a lot of time even if we are able to clear 700 or 600 or 500 landmines daily," said Mohammad Rafiq, the Arghandab police chief.

Two major bridges and several small size bridges were also destroyed during war in the past 8 months in Arghandab.

On March 24, the "Taliban" detonated a car full of explosives on a bridge in Arghandab, damaging parts of the bridge, Kandahar police said at the time.

Arghandab, Zherai, Dand and Pajwai districts have witnessed

festivities

between government forces and the Taliban in the last few months.

According to the refugees and repatriation directorate of Kandahar, over 11,000 families have been displaced due to conflicts in the province.
Posted by: trailing wife || 04/22/2021 00:00 || Comments || Link || E-Mail|| [64 views] Top|| File under: Taliban
Africa Horn
Sudan Abolishes Israel Boycott Law
[ENGLISH.AAWSAT] Sudan's ruling

illusory sovereignty

council and cabinet has voted to abolish the Israel boycott law as part of the normalization of ties between the two countries.

While Sudan and Israel announced they would normalize ties in October, Khartoum's government had said a final decision would rest with a transitional parliament.

Member of Sudan's Sovereign Council Mohammed Alfaki Suleiman said that annulling the law is the fruitful result of long discussions at the council and the cabinet.

The decision to scrap the 1958 law was confirmed earlier this month by the Sudanese prime minister's office, which said ministers also affirmed Sudan's support for the establishment of a Paleostinian state as part of a two-state solution.

The law, which has been in force since 1958, prohibited establishing relations with Israel and outlawed business with citizens of Israel as well as business relationships with Israeli companies or companies with Israeli interests.

Last October, Sudan accepted normalization with Israel after pressure from the administration of former US President Donald Trump

...The man who was so stupid he beat fourteen professional politicians, a former tech CEO, and a brain surgeon for the Republican nomination in 2016, then beat The Smartest Woman in the World in the general election...
The African country agreed to recognize Israel in exchange for its removal from the US list of countries that sponsor terrorism. Sudan joined the Abraham Accords in January.

The settlement would enable Sudan's government to have access to more than $1 billion of grants annually from the World Bank.

Posted by: Fred || 04/22/2021 00:00 || Comments || Link || E-Mail|| [74 views] Top|| File under: Govt of Sudan
Africa North
Libyan Army Seizes Large Amount of Weapons in the South
[LIBYAREVIEW] On Tuesday, the Libyan National Army (LNA) announced that the Subul al-Salam Brigade seized a vehicle in southern Libya carrying a large quantity of Kalashnikov, FN rifles, and ammunition.

In a statement, the LNA said that its patrol chased two cars in the desert, with one of these cars later breaking down, and the driver fleeing into the second vehicle. It is believed that they were seeking to smuggle these weapons to a neighboring country, to undermine its security or to support terrorist groups. The shipment of weapons and the vehicle carrying them were immediately confiscated.
Posted by: Fred || 04/22/2021 00:00 || Comments || Link || E-Mail|| [61 views] Top|| File under: Islamic State
Mali Army Accused of Civilian Killings, Disappearances
[PUBLISH.TWITTER]

Human Rights Watch (HRW) has said that Mali soldiers have allegedly killed at least 34 villagers, caused the disappearance of 16 people, and severely mistreated detainees during counter-terrorism operations in the country's central Mopti region. The government said it had opened investigations into incidents in the towns of Libé and Kobou, but family members of victims told HRW that the authorities have not contacted them. Mali security forces allegedly committed the abuses during military operations in response to the presence of Islamist armed groups largely linked to Al-Qaeda. Witnesses described how on March 23, 2021 soldiers in Boni detained, blindfolded, and severely beat dozens of bus passengers after finding suspicious material in a baggage compartment. At least 13 of the passengers have "disappeared."
Posted by: Fred || 04/22/2021 00:00 || Comments || Link || E-Mail|| [63 views] Top|| File under:
Caribbean-Latin America
Border cartels use TikTok, social media to recruit American teens to smuggle migrants for cash
[FoxNews] Cartels at the southern border are targeting American teenagers on social media to get them to do their dirty work of smuggling illegal immigrants into the U.S. — the latest sign of the escalating chaos at the border.

Images obtained by Fox News shows the ads cartels are using on social media apps like TikTok, where they offer more than $3,000 a ride for teens and young adults to come drive smuggled migrants into the U.S. when they reach the border.

"Need 2 or 3 drivers to go through a checkpoint," one says.

"Got another 6 left, already crossed. Lemme know ASAP for that easy cash," another says.

If they take it, their job is to get migrants through checkpoints and then to a drop-off location like a store parking lot, where the migrants are then picked up by someone trusted by the cartel and transferred to stash houses scattered along the border.

There were 172,000 migrant encounters in March alone, but authorities have estimated there are more than 1,000 "gotaways" – people who got into the U.S. by sneaking past Border Patrol – every single day.

Sources previously told Fox News that smugglers would often dump children in one part of the border, so adult migrants can sneak past as Border Patrol is overwhelmed with dealing with the children. Often they will get through unfinished gaps in the border wall.

Sources told Fox News the recruited kids often use their parents' SUVs to make these trips to ferry migrants, without them knowing. One teenager's mother, a nurse, started crying when she got a call from authorities about the business her daughter was conducting. But with authorities so overwhelmed, teens are often getting little more than a slap on the wrist.

Posted by: Skidmark || 04/22/2021 00:00 || Comments || Link || E-Mail|| [73 views] Top|| File under: Human Trafficking
BLM protesters scream 'we don't want you here' at diners outside NYC restaurant
[NYPOST] Black Lives Matter protesters were caught on camera harassing diners outside a family-owned Brooklyn taqueria — with dozens screaming at them to "stay the f—k outta New York.""We don't want you here," screamed a ringleader standing on a table as he led an angry call-and-response chant from his comrades who framed the outdoor dining area of Maya Taqueria in Prospect Heights.

"We don't want your f—ing money! We don't want your f—ing taqueria, owned by f—ing white men!" he screamed, with the mob repeating each line, as caught in video by The Post.

The owner is listed as Daniel Nassar,


...a good Arab name. Somebody tell Rashida Tlaib that she's white...

who has said in numerous interviews that he crafted his traditional recipes while cooking with his family.

In a recent video interview with ChowNow, Nassar explained how all of his staff relied on the restaurant, an 11-year "neighborhood staple," to survive during the pandemic.

"There's employees that need their paychecks on a weekly basis to support their families," he said.

Locals and supporters of the restaurant quickly came to its defense online.

"I can assure you the people who own family-owned Maya Taqueria want them there, and their food is delicious," Brooklyn Events tweeted.

Another previous diner noted that the restaurant is "good as hell, inexpensive and really not the problem."

Meanwhile,


...back at the barn, Bossy had come up with a new idea, one that didn't involve kerosene...


the protesters seemed confused over whether they wanted the restaurant and staff to close down — or get more cash.

After first screaming "we don't want your f—ing taqueria," a woman in the group then shouts "tip 30 percent!" — with the rest of the crowd seeming to miss the irony by marching away down Vanderbilt Ave. chanting, "Tip 30 percent!"
Posted by: Fred || 04/22/2021 00:00 || Comments || Link || E-Mail|| [210 views] Top|| File under: Antifa/BLM
Iraq
New details on ISIS's attack on a village in Khanaqin
[SHAFAQ] A security source disclosed the details of the ISIS attack that targeted a village on the outskirts of Khanaqin district.

The source told Shafaq News agency that the terrorist organization fired a mortar shell at al-Islah village before attacking an army point stationed in Sayed Jarad village near the border areas between Jalawla and Khanaqin, burning homes and killing livestock.

Furthermore,

a kaboom

targeted a patrol of the Iraqi army, killing one and

maimed

four others. The source added that reinforcements from the army were brought to the scene of the incident, clashed with the terrorists, and forced them to flee to an unknown destination.

Jalawla and the outskirts of Khanaqin have been witnessing, for three years, unprecedented attacks due to the security gaps left by the withdrawal of the Peshmerga forces following the Kurdistan independence referendum in 2017.
Posted by: Fred || 04/22/2021 00:00 || Comments || Link || E-Mail|| [71 views] Top|| File under: Islamic State
Babel police command arrests a kidnapping gang north of the governorate
[SHAFAQ] Babel Police Command announced today that a team from the Anti-Crime Department was able to free a kidnapped young man and arrest four suspects involved in his kidnapping, within the section of the Alexandria sub-district north of the governorate.

The Director of the command's Media Department, Adel al-Anawi al-Husseini, stated that the perpetrators were arrested 48 hours after the crime took place.
Posted by: Fred || 04/22/2021 00:00 || Comments || Link || E-Mail|| [53 views] Top|| File under: Govt of Iraq
Israel-Palestine-Jordan
Israel retaliates after Syrian missile lands near nuclear reactor
[Al-Rooters] A Syrian surface-to-air missile exploded in southern Israel on Thursday, the Israeli military said, in an incident that triggered warning sirens in an area near the secretive Dimona nuclear reactor.

There were no immediate reports of any injuries or damage in Israel.

The military said that in response to the launch, it attacked several missile batteries in Syria, including the one that fired the projectile that struck its territory.

Syria's state news agency said Syrian air defences intercepted the Israeli attack that targeted areas in the Damascus suburbs.

"Air defences intercepted the rockets and downed most of them," the agency said.

However, four soldiers were injured in the attack and some material damage took place, it said.

A Syrian military defector said the Israeli strikes targeted locations near the town of Dumair, some 40 km northeast of Damascus, where Iranian-backed militias have a presence. It is an area that Israel has hit repeatedly in past attacks

An Israeli military spokesman said the Syrian missile had been fired at Israeli aircraft during an earlier strike and had overflown its target and reached the Dimona area.

The errant Syrian missile was an SA-5, one of several fired at Israeli air force planes, according to the spokesman. It did not hit the reactor, landing some 30km (19 miles) away, he added.

A Reuters reporter about 90 km (56 miles) north of Dimona heard the sound of an explosion minutes before the military tweeted that sirens had gone off in the region.

Israeli media have said for weeks that air defences around the Dimona reactor and the Red Sea port Eilat were being beefed up in anticipation of a possible long-range missile or drone attack by Iranian-backed forces - perhaps from as far away as Yemen.

Tensions are high between Israel and Iran over Tehran's nuclear programme and a recent surge in sabotage attacks, some of which the arch-foes have blamed on each other.

Early on Thursday, the Saudi-led coalition battling Yemen's Houthis intercepted a drone attack

[PUBLISH.TWITTER]


Posted by: Frank G || 04/22/2021 00:00 || Comments || Link || E-Mail|| [313 views] Top|| File under: Govt of Syria
Syria-Lebanon-Iran
SDF arrests two ISIS members in Deir Ez-Zor and Qamishli
[SHAFAQ] The Syrian Democratic Forces (SDF) announced, on Wednesday, that it had arrested two ISIS

Death Eaters

in the countryside of Deir Ez-Zor and Qamishli in northeastern Syria.

SDF said in a tweet "SDF special units detain a member of

ISIS

around Tal-Hamis in Qamishli countryside, the International Coalition supplied air backup to prevent the terrorist activities in northeastern Syria areas."

SDF also seized weapons and equipment.

According to SDF, the terrorist was working in securing and transferring weapons to ISIS.

Meanwhile,


...back at the wine tasting, Vince was about to start on his third quart...


the Syrian Democratic Forces media center announced in a statement that it had arrested another ISIS operative in the southern countryside of Qamishli, and seized weapons and equipment.

Both operations were backed by the Global Coalition.

Yesterday, Tuesday, SDF arrested six members of ISIS cells in Markada, south of Hasakah, and al-Hawayij, east of Deir Ez-Zor.
Posted by: Fred || 04/22/2021 00:00 || Comments || Link || E-Mail|| [73 views] Top|| File under: Islamic State
OPCW Votes to Suspend Syria's Rights
[ENGLISH.AAWSAT] Member states of the global chemical weapons

...have not been used since WWI except for in Iraq, by the late, unlamented Saddam Hussein and in Syria, but really, honest, not by the Syrian government. And in Germany in WWII, but that was against civilians. Lots of them, just one of many reasons Hitler's also late and unlamented...
watchdog voted Wednesday to strip Syria of its rights at the organization in an unprecedented step after a probe blamed Damascus for poison gas attacks.

A motion backed by countries including

La Belle France

,

Britannia

and the United States to suspend Syria's "rights and privileges" obtained the required two-thirds majority in the vote at the Organization for the Prohibition of Chemical Weapons (OPCW).

"In light of this result the draft resolution is adopted," said Jose Antonio Zabalgoitia Trejo, the chairman of the meeting of the OPCW's member states who had gathered at its headquarters in The Hague.

Eighty-seven countries voted in favor of the motion, 15 including Syria, Russia, China and Iran
...a theocratic Shiite state divided among the Medes, the Persians, and the (Arab) Elamites. Formerly a fairly civilized nation ruled by a Shah, it became a victim of Islamic revolution in 1979. The nation is today noted for spontaneously taking over other countries' embassies, maintaining whorehouses run by clergymen, involvement in international drug trafficking, and financing sock puppet militias to extend the regime's influence. The word Iran is a cognate form of Aryan. The abbreviation IRGC is the same idea as Stürmabteilung (or SA). The term Supreme Guide is a the modern version form of either Duce or Führer or maybe both. They hate Jews Zionists Jews. Their economy is based on the production of oil and vitriol...
voted against, and 34 abstained, AFP quoted OPCW officials as saying. A total of 136 out of the agency's 193 member states voted.

Posted by: Fred || 04/22/2021 00:00 || Comments || Link || E-Mail|| [92 views] Top|| File under: Govt of Syria
Who's in the News
20
[untagged]
6
Commies
5
Islamic State
4
Antifa/BLM
3
Taliban
3
Govt of Syria
3
Human Trafficking
3
Sublime Porte
2
Govt of Iran
2
Palestinian Authority
1
[untagged]
1
Arab Spring
1
Devout Moslems
1
Govt of Iraq
1
Govt of Sudan
1
Hezbollah
1
Houthis
1
PLO
1
Tehreek-i-Labbaik Pakistan
1
Tin Hat Dictators, Presidents for Life, & Kleptocrats
Bookmark
E-Mail Me
The Classics
The O Club
Rantburg Store
The Bloids
The Never-ending Story
Thugburg
Gulf War I
The Way We Were
Bio
Merry-Go-Blog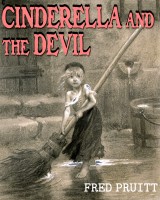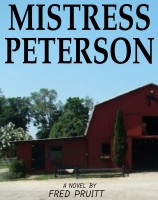 On Sale now!


A multi-volume chronology and reference guide set detailing three years of the Mexican Drug War between 2010 and 2012.

Rantburg.com and borderlandbeat.com correspondent and author Chris Covert presents his first non-fiction work detailing the drug and gang related violence in Mexico.

Chris gives us Mexican press dispatches of drug and gang war violence over three years, presented in a multi volume set intended to chronicle the death, violence and mayhem which has dominated Mexico for six years.
Click here for more information


Meet the Mods
In no particular order...


Steve White
Seafarious
Pappy
lotp
Scooter McGruder
john frum
tu3031
badanov
sherry
ryuge
GolfBravoUSMC
Bright Pebbles
trailing wife
Gloria
Fred
Besoeker
Glenmore
Frank G
3dc
Skidmark
Alaska Paul



Better than the average link...



Rantburg was assembled from recycled algorithms in the United States of America. No trees were destroyed in the production of this weblog. We did hurt some, though. Sorry.
3.235.191.87

Help keep the Burg running! Paypal: