Afghanistan
Afghan Nation Calls for Continued Ceasefire, Violence Down 80 Percent
[ToloNews] The three-day ceasefire observed by both the Afghan government and the Taliban

...Arabic for students...
in honor of Eid-ul-Fitr ended at midnight on Tuesday; however, neither the government in Kabul nor the Taliban have announced an end to the ceasefire or an extension.

But a government source on condition of anonymity said that an unofficial ceasefire will continue in the country.

The three-day Eid ceasefire has raised hopes among the embattled Afghans that this time the country will experience long-term peace if the two sides announce an end to hostilities and sit at the peace table.

The Afghan Independent Human Rights Commission (AIHRC) reported that during the three-day ceasefire there was an 80 percent decrease in civilian casualties.



But minor incidents of mortar attacks and mine explosions we're reported in Helmand, Kandahar, Balkh and Ghazni.

"The Independent Human Rights Commission calls on all warring factions to respect the demand of the people and agree on a ceasefire," said Zabiullah Farhang, the head of the media department of the human rights


One man's rights are another man's existential threat.


commission.

Afghans across the country are also pushing for the two sides to extend the ceasefire and start the intra-Afghan talks as soon as possible.

"The Taliban described the release of their 900 prisoners as a positive step--they are very happy--because the Taliban have continued the ceasefire," said General Wahab Wardak, a military analyst in Kabul.

But minor incidents of mortar attacks and mine explosions we're reported in Helmand


...an Afghan province populated mostly by Pashtuns, adjacent to Injun country in Pak Balochistan...


, Kandahar, Balkh and Ghazni.

"The two sides should extend the ceasefire---they must come together and move the

grinding of the peace processor

forward through talks and debate," said a resident in Kabul Rohul Amin.

According to the AIHRC, before the ceasefire, up to 30 Afghans were killed and

maimed

as a result of war and violence in the country on a daily basis.

Previously the Afghan government said that it was ready to extend the ceasefire if the Taliban was willing to do so.
Posted by: trailing wife || 05/28/2020 00:00 || Comments || Link || E-Mail|| [103 views] Top|| File under: Taliban
Africa Horn
Virginia man charged with aiding terror group al-Shabaab
[INDEPENDENT.CO.UK] A Virginia man who fled the country in 2012 and was suspected of trying to recruit men to join the terrorist group al-Shabaab


...... the Islamic version of the old Somali warlord...


was indicted in a federal court on a charge of conspiring to provide material support to the terrorist group based in Somalia, prosecutors said.

Liban Haji Mohammed


...age 34, his name has also been spelt Liban Haji Mohamed and Liban Haji Mohamad. According to the FBI he is also known as Abu Ayrow, Shirwa, Shirwac, Qatiluhum, and Qatil. The former FBI translator-cum-taxi driver speaks Arabic and English as well as Somali. Fortunately, his American passport expired in 2018...

of Alexandria, Virginia, is a Somali-born naturalised American citizen who drove a cab in northern Virginia.

He first came to the FBI's attention in 2010 with the arrest of Zachary Adam Chesser, at the time a 20-year-old Virginian who became enthralled with

krazed killer

Islamist views as a young man and ultimately was convicted of terror-related charges associated with al-Shabaab. The FBI has said Chesser and Mr Mohammed were close associates.

Mr Mohammed left the US in July 2012, and the FBI subsequently placed him on its Most Wanted Terrorists list. In 2015, it was reported that Mr Mohammed was

in jug

in Somalia, but the US does not have an extradition treaty in Somalia. Authorities did not immediately comment on whether Mr Mohammed had been released from Somali custody.


The US attorney's office in Alexandria said Tuesday's indictment accuses Mr Mohammed of attempting to recruit an undercover agent to travel to Somalia to provide combat training to al-Shabaab fighters.

Mr Mohammed also allegedly planned to use his media skills to improve al-Shabaab's propaganda machine, which it has used to recruit Westerners, the prosecutors said.
Mohamed allegedly tried to recruit an undercover FBI agent to go to Somalia and provide combat training to the terrorist group. According to court documents, he also expressed the intent to help al Shabab recruit Westerners to join its cause by using his language and media skills.

Posted by: Fred || 05/28/2020 00:00 || Comments || Link || E-Mail|| [80 views] Top|| File under: al-Shabaab (AQ)
Arabia
Eight Yemeni Soldiers Killed in Rebel Attack
[AnNahar] Eight Yemen


...an area of the Arabian Peninsula sometimes mistaken for a country. It is populated by more antagonistic tribes and factions than you can keep track of...


i government troops were killed and several others

maimed

in a missile attack by Iran's Houthi sock puppets
...a Zaidi Shia insurgent group operating in Yemen. They have also been referred to as the Believing Youth. Hussein Badreddin al-Houthi is said to be the spiritual leader of the group and most of the military leaders are his relatives. The legitimate Yemeni government has accused the them of having ties to the Iranian government. Honest they did. The group has managed to gain control over all of Saada Governorate and parts of Amran, Al Jawf and Hajjah Governorates. Its slogan is God is Great, Death to America™, Death to Israel, a curse on the Jews They like shooting off... ummm... missiles that they would have us believe they make at home in their basements. On the plus side, they did murder Ali Abdullah Saleh, which was the only way the country was ever going to be rid of him...
s targeting the army command in the battleground province of Marib, a military official said Wednesday.

In recent months, the Iran-backed rebels have been advancing on government troops in Marib, east of the capital Sanaa, which the rebels captured in 2014 at the start of the long Yemen conflict.

"Huthis fired two ballistic missiles -- one at the army headquarters in Marib province overnight on Wednesday," and the other at a military camp, the official told AFP.

Army chief of staff General Saghir bin Aziz "survived" the attack but his son, a captain, and several others were killed in the missile strike on the army headquarters, the source said.

On January 18, a missile attack attributed to the Huthis killed 118 people and

maimed

dozens at a mosque in a military camp in Marib.

The Huthis took control of the capital of the northern province of al-Jawf earlier this year -- a strategic advance that means they now threaten oil-producing Marib province, the source of significant revenue.

The government, backed since early 2015 by a Saudi-led coalition, is fighting the rebels in a conflict that has killed tens of thousands -- triggering what the UN has termed the world's worst humanitarian crisis.

Fighting has continued despite repeated calls for a ceasefire as part of global efforts to combat coronavirus (aka COVID19 or Chinese Plague)

...the twenty first century equivalent of bubonic plague, only instead of killing off a third of the population of Europe it kills 3.4 percent of those who notice they have it. It seems to be fond of the elderly, especially Iranian politicians and holy men...
, which is spreading in Yemen in what health agencies fear could become a disastrous outbreak.

Last week, international medical charity Doctors Without Borders (MSF) warned that six years of war had wrecked Yemen's health system and left it facing a "catastrophe" from the pandemic. MSF said dozens have already died in second city Aden even though the country has reported only some 250 cases and 49 deaths.
Posted by: trailing wife || 05/28/2020 00:00 || Comments || Link || E-Mail|| [82 views] Top|| File under: Houthis
Several drones target Najran
[ALMASDARNEWS] The Saudi-led Coalition forces in Yemen


...an area of the Arabian Peninsula sometimes mistaken for a country. It is populated by more antagonistic tribes and factions than you can keep track of...


announced on Wednesday, the downing of drones over the southern city of Najran

a city in southwestern Saudi Arabia near the border with Yemen. It is the capital of the province of the same name, a favored target of Houthi rocket forces because they can see it, so there's no math involved....
According to the Saudi Press Agency, the

front man

for the coalition forces, Colonel Turki al-Maliki, stated that the forces were able to intercept and shoot down unmanned drones launched by the Ansrallah forces towards city of Najran.

The

front man

noted that the Ansarallah forces continue to "violate international and humanitarian law", by launching drones, and "deliberate" targeting of civilians and "threatening the lives of civilians."

Al-Maliki stressed that these "terrorist hostilities" by using drones are a "flagrant violation" of international law, and a confirmation of the Ansrallah forces" rejection of the ceasefire and de-escalation initiative, which began on April 9 this year.

The

front man

pointed out that there was no response from the Ansarallah forces, stressing that the coalition troops continued to take measures to deter them and destroy their capabilities "strictly", in accordance with the standards of international law, according to the source.

However,


a lie repeated often enough remains a lie...


despite accusing the Ansarallah forces of being the aggressor, the latter has stated that the Coalition has launched over 100 Arclight airstrike
...KABOOM!...
s over Yemen this week, with most of these bombs targeting the northwestern part of the country.

Posted by: Fred || 05/28/2020 00:00 || Comments || Link || E-Mail|| [84 views] Top|| File under: Houthis
Europe
Greece to Bolster Patrols on Border with Turkey
[AnNahar] Greece will reinforce its police patrols on its border with The Sick Man of Europe Turkey

...the only place on the face of the earth that misses the Ottoman Empire...
, an official said Wednesday amid expectations of renewed migration pressure.

An additional 400 police will be sent to the northeastern Evros river border region "as a precautionary measure", police

front man

Thodoros Chronopoulos told AFP.

The border area was the scene of

festivities

in March after Turkey said it would no longer prevent asylum-seekers from reaching the European Union
...the successor to the Holy Roman Empire, only without the Hapsburgs and the nifty uniforms and the dancing...
For days, there were skirmishes on the border as migrants colonists, trying to break through, threw stones at Greek riot police who fired tear gas at them.

On Tuesday, Greek Defence Minister Nikos Panagiotopoulos told Skai TV that Athens was aware of "certain statements that suggest we will face pressure on our borders again, especially our land borders."

After the attempted asylum-seeker surge in March, Athens said it would extend a border fence, a move that has created a new dispute with Ankara. Turkey says it should be consulted about the fence expansion, noting that the Evros riverbed "has significantly changed due to natural and artificial reasons" since the border was established in 1926.

Ankara says "technical coordination" is required, and that it would not allow any "fait accompli" on its border. Greece counters that it is not obliged to consult Turkey about infrastructure on its own side of the border.

"We will proceed with the fence expansion. It is our constitutional obligation to protect Greek soil", said Foreign Minister Nikos Dendias.
Posted by: trailing wife || 05/28/2020 00:00 || Comments || Link || E-Mail|| [113 views] Top|| File under: Sublime Porte
India-Pakistan
Pakistan downs Indian drone
[The News (Pak)] The Pakistain Army troops Wednesday shot down an Indian spy quadcopter in Rakhchikri Sector along the Line of Control (LoC), says the Inter Services Public Relations (ISPR) in a statement.The quadcopter intruded 650 meters on Pakistain's side of the LoC. This is not the first time that India has unsuccessfully tried to spy on Pakistain with the help of quadcopters, as the Pakistain Army had also shot down an Indian quadcopter that intruded into Pakistain's airspace along the Line of control on Thursday, April 9.

The quadcopter was shot down after it intruded 600 meters inside Pakistain's territory for conducting surveillance along the Line of Control (LoC). The Indian quadcopter entered the Sankh Sector along the LoC. The violation was aggressively responded to by the Pakistain Army troops by shooting down the quadcopter.

"Such unwarranted acts by the Indian Army are a clear violation of established norms, existing air agreement between the two countries, and reflect Indian Army's consistent disregard for the Ceasefire Understanding of 2003," said the ISPR in a statement. The Indian Army, however, rejected the claim saying the quadcopter was not theirs.

Last year, the Pakistain Army had shot down three quadcopters. The first quadcopter was shot down on January 1, 2019 in Bagh Sector. A day later, India again tried to violate Pak borders in the Satwal sector, which was thwarted by the Pakistain Army.

Posted by: Fred || 05/28/2020 00:00 || Comments || Link || E-Mail|| [66 views] Top|| File under: Govt of Pakistan
Iraq
Turkish airstrike kills five PKK members in Sulaimani
[Rudaw] Five fighters of the Kurdistan Workers Party (PKK) were killed in an air strike near the Iranian border late Tuesday night, a local Kurdish official told Rudaw.

"A car carrying five PKK guerillas passing through the village of Sefre was struck by a missile around midnight," Mawat Governor Kamuran Hasan told Rudaw.

A second missile also hit the village hospital in Mawat district in the north of Sulaimani province, causing material damage but no casualties, according to the official.

A statement from The Sick Man of Europe Turkey

...Qatar's satrapy in Asia Minor...
's Defense Ministry published on Twitter

grabbed credit

for the strike, part of reconnaissance and surveillance operations that "continue resolutely" over northern Iraq.

Ottoman Turkish Armed Forces have been active in the Qandil Mountain range which borders between Turkey, Iraq and Iran, since 2017. The mountainous terrain is used by guerrillas as a base to hide out from forces they are at war with, as well as to launch attacks.

The outskirts of Mount Asos in eastern Sulaimani have seen similar strikes in the past, but Kamuran said this was the first time in his memory that an attack hit the center of a village

The PKK has not issued a statement regarding the attack.
Posted by: trailing wife || 05/28/2020 00:00 || Comments || Link || E-Mail|| [51 views] Top|| File under: Sublime Porte
Israel-Palestine-Jordan
Israeli cyber chief: Our water facilities were attacked, cyber winter is coming
[YNet] - Israel's national cyber chief Thursday officially acknowledged the country had thwarted a major cyber attack last month against its water systems, an assault widely attributed to arch-enemy Iran, calling it a "synchronized and organized attack" aimed at disrupting key national infrastructure.

..."If the bad guys had succeeded in their plot we would now be facing, in the middle of the Corona crisis, very big damage to the civilian population and a lack of water and even worse than that," he added.

...Unna said the attempted hacking into Israel's water systems marked the first time in modern history that "we can see something like this aiming to cause damage to real life and not to IT or data."

Had Israel's National Cyber Directorate not detected the attack in real-time, he said chlorine or other chemicals could have been mixed into the water source in the wrong proportions and resulted in a "harmful and disastrous" outcome.

...Iran hasn't commented on the attempted hacking and has played down the alleged reprisal on May 9 against the Shahid Rajaee port. Mohammad Rastad, head of Iran's port and marine agency, told the semiofficial ILNA news agency that the attack failed to infiltrate into the agency's systems and only damaged "several private sector systems."

Israel has not officially commented on the attack against Iran, but in an interview with Israel's Army Radio, Amos Yadlin, a former head of military intelligence, said it was significant.

"The attack displayed the cyber ability of a world-power. It appears that this was a clear Israeli message to Iran, don't dare to touch civilian systems, the water and electricity systems in Israel, which were attacked this past month. You, the Iranians, are more vulnerable than we are," he said.

Without discussing the attack directly, Unna said the past month marked a historic turning point in cyber warfare.

"Cyber winter is coming and coming even faster than I suspected," he said. "We are just seeing the beginning."
Posted by: g(r)omgoru || 05/28/2020 09:13 || Comments || Link || E-Mail|| [249 views] Top|| File under: Govt of Iran
After 5-day lull, IDF carries out West Bank raids despite tensions with PA
[IsraelTimes] No

festivities

reported between Israeli troops and Paleostinian security forces during arrest operation, hinting at continuing tacit coordination.

Israeli security forces arrested seven Paleostinian suspects in the West Bank in predawn raids on Wednesday morning, the first such operations since the Paleostinian Authority said it had frozen a vital security coordination mechanism.

The overnight operation followed a five-day lull that partially coincided with the Eid al-Fitr holiday.
Continued on Page 49
Posted by: trailing wife || 05/28/2020 02:56 || Comments || Link || E-Mail|| [94 views] Top|| File under: Palestinian Authority
Sri Lanka
Russian jets swarm western Idlib as Syrian Army troops strike jihadist positions
[ALMASDARNEWS] The Russian Air Force was seen all over the western countryside of the Idlib Governorate on Wednesday, as their jets buzzed areas like Jisr al-Shughour along the Ottoman Turkish border.

According to a field report from the Idlib Governorate, the Russian Air Force was flying over areas under the control of the hardline

holy warrior

groups like the Turkestan Islamic Party (TIP), Hay'at Tahrir al-Sham, formerly al-Nusra, before that it was called something else


...al-Qaeda's Syrian affiliate, from which sprang the Islamic State...


(HTS), and Hurras al-Deen.

Some opposition activists claimed that the Russian Air Force launched Arclight airstrike

...KABOOM!...
s; however, a Syrian Arab Army (SAA) source said there were no recorded attacks.

At the same time, the Syrian Arab Army launched their own attack over the Idlib countryside, targeting the movements of the jihadist rebels and Ottoman Turkish-backed groups.

The Syrian Arab Army reportedly targeted several areas around the southern countryside of Idlib, including the

holy warrior

gathering points at the town of al-Bara'a, which is just north of Kafr Nabl.

Tensions in the Idlib Governorate have recently increased after the jihadist rebels of Hurras al-Deen carried out an ambush that killed over 30 Syrian Arab Army soldiers in the al-Ghaab Plain.


Posted by: Fred || 05/28/2020 00:00 || Comments || Link || E-Mail|| [111 views] Top|| File under: Govt of Syria
Syria-Lebanon-Iran
Arms Depot Blast Kills 6 Jihadists in NW Syria
[AnNahar] Six jihadists were killed Wednesday in

a kaboom

that hit their arms depot in northwest Syria while Russian warplanes flew overhead, a war monitoring group said.

The

Britannia

-based Syrian Observatory for Human Rights did not say if Russia was behind the blast that killed the non-Syrian jihadists allied with the Turkistan Islamic Party,
...the Syrian branch of the Turkistan Islamic Party (TIP), a particularly nasty Uyghur Salafist jihadi group based in Afghanistan and Pakistan, with a presence in its native territory in China. The Syrian branch uses the Turkish Postal Service and Turkish banks to solicit donations under the name of "Türkistan İslam Derneği" and through the "Doğu Türkistan Bülteni" website...
a Uighur-dominated jihadist group.

"We don't know if it is the result of aerial bombardment or

a kaboom

inside the warehouse," Observatory head Rami Abdul Rahman said.

If confirmed, it would mark the first Russian strike on the Idlib region since a ceasefire went into effect in March.

Home to some three million people, the last major opposition bastion in Idlib is controlled by the Hayat Tahrir al-Sham, formerly al-Nusra, before that it was called something else


...al-Qaeda's Syrian affiliate, from which sprang the Islamic State...


(HTS) alliance, led by al-Qaeda's former Syria affiliate.

A Russian-backed regime offensive between December and March displaced nearly a million people in the northwest, but at least 140,000 have returned since a ceasefire went into effect, according to the United Nations


...boodling on the grand scale...


The truce, which coincided with the novel coronavirus (aka COVID19 or Chinese Plague)

...the twenty first century equivalent of bubonic plague, only instead of killing off a third of the population of Europe it kills 3.4 percent of those who notice they have it. It seems to be fond of the elderly, especially Iranian politicians and holy men...
crisis, had put a stop to the relentless air strikes by the regime and Russia that killed at least 500 civilians in four months.

Wednesday's explosion hit an arms depot in the al-Taybat village near the town of Jisr al-Shughur, which is controlled by the HTS-allied Turkistan Islamic Party, the Observatory said.

Russian warplanes were flying overhead at the time of the blast, it added.

Nearly half of Idlib's population consists of Syrians displaced from other parts of the country.

The war in Syria has killed more than 380,000 people and displaced nearly half of the country's pre-war population since it started in 2011.

While a ceasefire in Syria has reduced combat between rebels and government forces, mercenaries from the two sides are still fighting in Libya on behalf of their Russian and Ottoman Turkish backers.


A brilliant solution to the problem of too many vicious Lions of Islam for the area to support. May it soon be there is only one.

UN experts estimated that up to 5,000 Syrian mercenaries may be in Libya, including "those fighters recruited by The Sick Man of Europe Turkey


...the occupiers of Greek Asia Minor...


in support of the" UN-recognised Government of National Accord.
Posted by: trailing wife || 05/28/2020 00:00 || Comments || Link || E-Mail|| [76 views] Top|| File under: al-Nusra
Assassination in Daraa | Commander killed in armed attack in countryside
[SYRIAHR] A commander of the Central Daraa Committee died of his injuries sustained today as a result of an ambush near the conserves factory, north of the town of al-Muzayrip in western countryside of Daraa.

Hours earlier, the Syrian Observatory had monitored an

liquidation

attempt on the commander with two of his lover companions. The attack left all of them injured, after unknown assailants opened fire on them.

This brings the number of attacks and

liquidation

attempts in various forms and methods by detonating IEDs, mines, booby-trapped vehicles and shootings from past June to date, to more than 479 attacks.

While the number of those who killed and died in the same period has risen to 313 persons, 77 of whom are civilians, including seven women and seven children, in addition to 164 regime soldiers, loyalists and collaborators with regime security services.

49 members of opposition factions were also killed, those who made "settlements and reconciliations" with the regime and became members of regime security services, including former leaders, and 17 members of Syrian militias affiliated to Lebanese "Hezbollah" and Iranian forces, in addition to six members of so-called "Fifth Corps".
Posted by: Fred || 05/28/2020 00:00 || Comments || Link || E-Mail|| [55 views] Top|| File under: Govt of Syria
Lebanese Army remove pipeline used to smuggle fuel into Syria
[ALMASDARNEWS] The Lebanese Army Command announced that a military unit belonging to the armed forces removed pipelines used to smuggle diesel fuel at the Lebanese-Syrian northern border, in the Al-Beqa'a area.

According to the army, approximately 30 meters of pipes were confiscated inside Lebanese territory.

This step comes within the framework of the continuous efforts made by the army units to combat smuggling at the Lebanese-Syrian borders, and to control them with all available capabilities.

Posted by: Fred || 05/28/2020 00:00 || Comments || Link || E-Mail|| [62 views] Top|| File under: Govt of Syria
Who's in the News
43
[untagged]
8
Sublime Porte
7
Commies
4
Govt of Iran
3
Govt of Pakistan
3
Govt of Syria
2
Houthis
1
al-Shabaab (AQ)
1
al-Qaeda
1
Govt of Sudan
1
Tin Hat Dictators, Presidents for Life,
1
Hezbollah
1
Palestinian Authority
1
al-Nusra
1
Taliban
1
Arab Spring
1
Boko Haram (ISIS)
Bookmark
E-Mail Me
The Classics
The O Club
Rantburg Store
The Bloids
The Never-ending Story
Thugburg
Gulf War I
The Way We Were
Bio
Merry-Go-Blog
Hair Through the Ages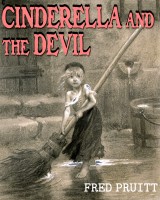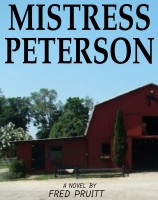 On Sale now!


A multi-volume chronology and reference guide set detailing three years of the Mexican Drug War between 2010 and 2012.

Rantburg.com and borderlandbeat.com correspondent and author Chris Covert presents his first non-fiction work detailing the drug and gang related violence in Mexico.

Chris gives us Mexican press dispatches of drug and gang war violence over three years, presented in a multi volume set intended to chronicle the death, violence and mayhem which has dominated Mexico for six years.
Click here for more information


Meet the Mods
In no particular order...


Steve White
Seafarious
Pappy
lotp
Scooter McGruder
john frum
tu3031
badanov
sherry
ryuge
GolfBravoUSMC
Bright Pebbles
trailing wife
Gloria
Fred
Besoeker
Glenmore
Frank G
3dc
Skidmark
Alaska Paul



Better than the average link...



Rantburg was assembled from recycled algorithms in the United States of America. No trees were destroyed in the production of this weblog. We did hurt some, though. Sorry.
35.168.112.145