-Lurid Crime Tales-
Bar Owner Who Shot Protester After He Was Attacked Will Face Grand Jury After All
[BearingArms] A day after a county prosecutor in Omaha, Nebraska announced that a bar owner who shot and killed a protester who was attacking him wouldn't face charges, the same official reversed course and says he'll now be referring the case to a grand jury.


Douglas County Attorney Don Kleine said Wednesday he will petition a grand jury to look at evidence in the James Scurlock case.

Scurlock, an unarmed 22-year-old black man and protester, was shot and killed by Omaha bar owner Jake Gardner, early Saturday morning.

Kleine said he believed Gardner, who is white, feared for his life when he shot Scurlock, who jumped on top of Gardner after the bar owner had already fired two shots.

Gardner had an expired concealed carry license, which makes his carrying a misdemeanor offense. That would be charged by the city attorney, as opposed to the county prosecutor. The grand jury will be looking at whether or not Gardner committed a crime when he shot James Scurlock, but Kleine laid out the evidence, or lack thereof, when he briefed reporters on Monday.


Scurlock and others could be seen speaking with the business owner in front of The Hive Saturday night after one of the members of the group had shoved the man's father to the ground.

The man, who Kleine initially did not name but later confirmed was Jake Gardner, is seen backing away from the group and Scurlock, asking them to leave him alone and not to damage his business. Gardner lifted his shirt to display a handgun in his waistband.

The group attacked Gardner and they fell into a puddle on the street in front of the bar. Gardner grabbed his gun and fired two shots, which caused one member to run away from Gardner.

Scurlock was seen tackling Gardner from behind while Gardner was trying to stand. Gardner later told police Scurlock had him in a chokehold and witnesses said they heard Gardner say "Get off me" several times.

Gardner fired one shot which struck Scurlock in the collarbone. He died after being taken to Nebraska Medical Center.

"The bar owner was interviewed with lawyers present. He said the first shot was a warning shot. He said Scurlock jumped on him and he was scared Scurlock was going to take his gun. He fired in self-defense. He was scared he would lose his life or severe bodily injury," Kleine said.

Gardner was in police custody from Saturday night to Sunday night at Omaha Police Headquarters.

"He has shown he has a gun. He made it clear he was armed. He said when someone was on top of him that they said they were going to kill him," Kleine said.
Posted by: g(r)omgoru || 06/05/2020 01:15 || Comments || Link || E-Mail|| [420 views] Top|| File under: Antifa
Antifa insurrection roundup (plus more added this morning)
Massachusetts AG Maura Healey: "yes, America's burning-- that's how forests grow!"
Poster: Lex

Mountain of evidence re police violence shows that cops are LESS likely to shoot blacks than to shoot whites
Poster: Lex

GOP Senate Twitter on the Riots


Thank goodness they're fighting for us!


Poster: charger

Chicago-area patients struggle to get medications as pharmacies close
[MSN] Many reliably Democrat Chicago, aka The Windy City or Mobtown

...home of Al Capone, the Chicago Black Sox, a succession of Daleys, Barak Obama, and Rahm Emmanuel...
ans are scrambling to get essential medications because of pharmacy closures amid unrest over the death of George Floyd, and the problem is particularly acute on the city's South Side.

At least 60 Chicago-area pharmacies have been damaged or closed in recent days, according to one estimate from the Illinois Pharmacists Association. CVS Health said at least 42 of its Chicago-area stores were closed in recent days, though that number was down to 30 by Wednesday. Many of them are in the Loop and South Side.

Walgreens

front man

Phil Caruso did not disclose how many stores have been damaged or closed. But community members and leaders report widespread closures of Walgreens on the South Side.
Poster: Fred



More added at 10:20 a.m. from this morning's submissions, separate roundup deleted:

Cops beat peaceful protesters with batons as dozens are arrested across New York City for ignoring curfew for a fourth night - while hundreds are forced to remain in custody for more than 24 hours because the system is overwhelmed
Poster: Skidmark

The vigilantes arming against Antifa: Residents carrying AR-15s and wearing bullet proof vests take to the streets 'to defend' neighborhoods and businesses
Poster: Skidmark

Two Buffalo police officers are suspended for shoving a 75-year-old man who cracked his head on the sidewalk and is in hospital in a serious condition - as Gov. Cuomo blasts their 'utterly disgraceful' actions
Poster: Skidmark

Shakedown: Twitter, Netflix CEOs + Google give $$$$$ to Colin MushroomHead, other BLM-style groups
Poster: Lex

NYC Burning: "Suddenly, It's 1977 Again"
Poster: Lex
Posted by: trailing wife || 06/05/2020 00:34 || Comments || Link || E-Mail|| [192 views] Top|| File under: Antifa
-Signs, Portents, and the Weather-
Tall black fences go up around 1600 Pennsylvania Ave ahead of huge Saturday protest as the DC Mayor renames street outside as 'Black Lives Matter Plaza' and lets protesters paint a huge message after Trump called in the military
[Daily Mail]
DC Mayor Muriel Bowser commissioned a 'Black Lives Matter' mural down 16th Street, which leads to the White House, ahead of a planned weekend protest


A portion of the street, where President Donald Trump had his photo-op outside St John's Church at Lafayette Square, has also been renamed 'Black Lives Matter Plaza'


After the announcement that she would be evicting more than 1,200 National Guard troops on Saturday, from DC hotels, Trump blasted her as 'incompetent' on Twitter


A protest on Saturday in the nation's capital over the death of George Floyd and police brutality against African Americans could draw more than one million people


In preparation, tall black fences, between seven and nine feet, have sprung up around the perimeter of the White House as well as public Lafayette Square and 50-acre park, the Ellipse


Many compared the new fencing to the wall Trump pledged to build on the US-Mexico land border


Trump has referred to himself as a 'law-and-order' president and face criticism for calling on the military to defend DC against so-called rioters
Posted by: Skidmark || 06/05/2020 13:34 || Comments || Link || E-Mail|| [304 views] Top|| File under: Antifa
Afghanistan
Explosion leaves 4 dead, wounded in Kabul
[PUBLISH.TWITTER]
An explosion killed a civilian and wounded three others in Kabul earlier today, the security officials said.

Officials in Kabul Police Headquarters confirmed that a roadside bomb went off in Qarabagh district earlier today, killing one civilian and wounding three others.

The officials further added that the Taliban militants had planted the roadside bomb but the group has not commented regarding the incident so far.
Posted by: Fred || 06/05/2020 00:00 || Comments || Link || E-Mail|| [57 views] Top|| File under: Islamic State
Bangladesh
Bangladeshi killing in Libya: 2 more human traffickers held in Gopalganj
[Dhaka Tribune] The Rapid Action Battalion
(RAB) in Gopalganj has arrested two people in connection with their suspected involvement in the trafficking of some of the 26 Bangladeshis who were killed in Libya on May 28.

The arrestees identified as Sentu Shikder, 45, and Nargis Begum, 40, are residents of Lohair village in Muksudpur upazila.

RAB conducted two separate drives in the upazila and arrested the suspects at 10pm on Wednesday night, said a

blurb

issued by Madaripur RAB camp on Thursday.

The arrests are the latest in the ongoing investigations following the murder of 26 Bangladeshis in Libya by human traffickers.

The arrestees were handed over to Muksudpur

cop shoppe

on Thursday. A case is being prepared for filing, under The Prevention and Suppression of Human Trafficking Act, 2012, added the release.

2020/05/online-news-1590681370362.jpg

During preliminary interrogation, the duo confessed to extorting ransom from families here in Bangladesh after the victims were held hostage by their ring leaders in Libya.

RAB 8 Additional Superintendent of Police Md Tazul Islam said: "The arrestees said they sent Sujon Mridha and Omar Shiekh of Muksudpur, and Kamrul Sheikh of Faridpur to Libya and were also involved in their abduction."

On May 28, a total of 26 Bangladeshi migrants colonists were shot and killed by human trafficking gangs in Libya.

Among them, Sujon Mridha was one of the murdered victims. Meanwhile,


...back at the game, the Babe was wondering why the baseball kept getting bigger and bigger. Finally it hit him...


Omar Sheikh was critically injured and is undergoing treatment at a hospital in Tripoli


...a confusing city, one end of which is located in Lebanon and the other end of which is the capital of Libya. Its chief distinction is being mentioned in the Marine Hymn...


.

Following the incident, Sujon Mridha's father Kabul Mridha filed a case against the human traffickers with Muksudpur

cop shoppe

on Monday. Later on Wednesday, RAB conducted drives and arrested the suspects.


Posted by: Fred || 06/05/2020 00:00 || Comments || Link || E-Mail|| [76 views] Top|| File under: Arab Spring
Home Front: WoT
US says Alaska man laundered nearly $1B for Iran through UAE
[APNEWS] An Alaska man accused of laundering $1 billion held in South Korea for Iran

...a theocratic Shiite state divided among the Medes, the Persians, and the (Arab) Elamites. Formerly a fairly civilized nation ruled by a Shah, it became a victim of Islamic revolution in 1979. The nation is today noted for spontaneously taking over other countries' embassies, maintaining whorehouses run by clergymen, involvement in international drug trafficking, and financing sock puppet militias to extend the regime's influence. The word Iran is a cognate form of Aryan. The abbreviation IRGC is the same idea as Stürmabteilung (or SA). The term Supreme Guide is a the modern version form of either Duce or Führer or maybe both. They hate Jews Zionists Jews. Their economy is based on the production of oil and vitriol...
funneled nearly all the money through the United Arab Emirates, U.S. federal court documents released early Thursday show.

The court documents, filed as part of a U.S. asset seizure effort, shed further light on how Kenneth Zong allegedly created fake invoices to help Iran draw cash held by South Korea in lieu of payment for oil shipments.

It also renewed questions about financial transparency in the UAE, as the order sought to seize $20 million held by one of the country's seven emirates.

Zong helped Iran by creating fake invoices for construction material, using them to convince South Korean banks and regulators to release the money, federal prosecutors said. In April, the Industrial Bank of Korea agreed to pay $86 million in fines over failing to stop the laundering, federal prosecutors in New York said.

Zong, earlier convicted of criminal charges in South Korea over the scheme, was due to be released from prison in March, though U.S. federal prosecutors said it was likely he'd be held there until he paid a fine of millions of dollars.

No lawyer was listed for Zong in the U.S. court filings. Federal prosecutors want to extradite him to stand trial in the U.S. as well.

Of the money laundered, nearly all of it flowed into the United Arab Emirates, a U.S.-allied federation of seven sheikhdoms home to Abu Dhabi and Dubai. War profiteers, terror financiers and

narco

s sanctioned by the U.S. in recent years have used Dubai's real-estate market as a haven for their assets, one report found.

While saying efforts have been made to improve the UAE's financial controls, the

Gay Paree

-based Financial Action Task Force in April warned that the country's "limited number of money laundering prosecutions and convictions, particularly in Dubai, are a concern given the country's risk profile."

In announcing the forfeiture effort, U.S. federal prosecutors thanked authorities in Dubai and in Ras al-Khaimah, another emirate whose sovereign wealth fund holds the sought-after $20 million.

That money ended up there as part of a plan by three Iranians later sanctioned by the U.S. Treasury to buy a hotel owned by the fund in the nation of Georgia. That deal was engineered by an Iranian-American gunrunner with ties to the CIA who was not named in the U.S. court documents.

Officials in Ras al-Khaimah did not immediately respond to a request for comment.
Posted by: Fred || 06/05/2020 00:00 || Comments || Link || E-Mail|| [151 views] Top|| File under: Govt of Iran
Project Veritas exposes Antifa's violent tactics and chilling plot to destroy America
[BIZPACREVIEW] A shocking undercover video by Project Veritas exposes Antifa
...the armed wing of the Democratic Party...
's chilling plot to destroy America from the inside-out and to harass and provoke Trump supporters in the process. Project Veritas is an independent media outlet founded by James O'Keefe.

In the four-minute exposé, an Antifa operative reveals that he was with the Rose City Park, Oregon branch of the domestic terrorist organization for some time. He has since left the group.
Continued on Page 49
Posted by: Fred || 06/05/2020 00:00 || Comments || Link || E-Mail|| [147 views] Top|| File under: Antifa
Iraq
Father survives suspected ISIS attack that killed three sons in Iraq's Diyala province
[Rudaw] A father is

at death's door

after surviving an attack that killed his three sons in Diyala province's Jalawla town on Thursday, a Kurdish official told Rudaw. The attack is suspected to have been carried out by remnant holdouts of the Islamic State

...formerly ISIS or ISIL, depending on your preference. Before that they were al-Qaeda in Iraq, as shaped by Abu Musab Zarqawi. They're really very devout, committing every atrocity they can find in the Koran and inventing a few more. They fling Allah around with every other sentence, but to hear western pols talk they're not really Moslems....
group (ISIS).

As Hussein Ismael was on his way to tend to his orchard in the village of Sheikh Baba, he found himself surrounded by

button men

, Shamal Abdulrahman, head security official for the district of Kolajo told Rudaw.

Neighboring towns in Diyala province, Kolajo is under the control of the Kurdistan Regional Government, while Jalawla is disputed between Erbil and Baghdad's rule.

"The

ISIS

gunnies

ambushed him, engaging in a fight with them. He was

maimed

," Abdulrahman told Rudaw

news hound

Halo Mohammed.

Surrounded and

maimed

, he reached out to his three sons. "They tried to help their father — but they all ended up being killed," Abdulrahman said.

Sheikh Baba is a predominantly inhabited by Sunni Arabs. The villagers are heavily reliant on livestock, groves and orchards. Formerly controlled by ISIS

gunnies

as part of their self-declared caliphate, Jalawla saw some of the heaviest battles between Kurdish Peshmerga forces in 2014 until its recapture by the end of that year.
Posted by: trailing wife || 06/05/2020 01:04 || Comments || Link || E-Mail|| [64 views] Top|| File under: Islamic State
Violence returns to Iraq's streets as protesters demand justice
[THEBAGHDADPOST] After weeks of relative quiet, violent

festivities

erupted between protesters and security forces in the Iraqi city of Hilla on Tuesday, as authorities attempted to forcibly remove protesters from the city's main square.

Muhammed al-Inzi, an Iraqi activist who has been protesting in different cities since October 2019 said that the "chaos" began as security forces attempted to storm the city's main square, where protesters have been camped out since early May.

Protesters in responded by throwing stones and Molotov cocktails.

"The protests are ongoing in many parts of Iraq, but the number of protesters has decreased due to fear of coronavirus (aka COVID19 or Chinese Plague)

...the twenty first century equivalent of bubonic plague, only instead of killing off a third of the population of Europe it kills 3.4 percent of those who notice they have it. It seems to be fond of the elderly, especially Iranian politicians and holy men...
and being kidnapped and assassinated," Inzi said from the city, situated 100 kilometers south of Baghdad.

Inzi revealed that several protesters

were maimed

in the

festivities

, but couldn't specify how many were hurt.

Videos shared on the messaging app Telegram showed protesters throwing stones and Molotov cocktails at Humvees patrolling near the square.
According to Inzi, protesters have a simple demand: justice for death of the hundreds of protesters killed since October.
Posted by: Fred || 06/05/2020 00:00 || Comments || Link || E-Mail|| [49 views] Top|| File under: Govt of Iraq
Syria-Lebanon-Iran
Discovery of illegal prison beckons new scrutiny of Turkish-backed forces in Afrin
[Rudaw] The discovery of an illegal prison at the Afrin headquarters of a Ottoman Turkish-backed armed force has added to a mounting list of accusations of unchecked lawlessness in opposition-controlled areas of Syria.

A video published by Aleppo Today TV, an opposition-leaning Syrian broadcaster, appeared to show a group of at least eight women in the custody of the security forces at what was described by local sources to Rudaw English as a former

cop shoppe

in Afrin, currently being used as a headquarters by the Hamza Division of the Ottoman Turkish-backed Syrian National Army (SNA).

"The women were in a pitiful state, which no laws, norms or human values would find acceptable," read a statement signed by a number of human rights
Continued on Page 49
Posted by: trailing wife || 06/05/2020 01:08 || Comments || Link || E-Mail|| [103 views] Top|| File under: Sublime Porte
US, SDF troops prepare for major operation in eastern Syria
[ALMASDARNEWS] The U.S. Coalition and Syrian Democratic Forces (SDF) are preparing for a major military operation against the Islamic State

...formerly ISIS or ISIL, depending on your preference. Before that they were al-Qaeda in Iraq, as shaped by Abu Musab Zarqawi. They're really very devout, committing every atrocity they can find in the Koran and inventing a few more. They fling Allah around with every other sentence, but to hear western pols talk they're not really Moslems....
(ISIS/

ISIS

/IS/

ISIS

) in eastern Syria, the Syrian Observatory for Human Rights (SOHR) reported on Thursday.

According to the monitor, the SDF and U.S. Coalition have been mobilizing their troops in the Deir Ezzor countryside, with a large concentration of their forces in the al-Busayirah area near the Iraqi border.

This SDF-led security operation comes at a time when the Islamic State has attempted to resurface in several areas east of the Euphrates River, including the governorates of Homs, al-Hasakah, and Deir Ezzor.

The Islamic State has launched several attacks against the Syrian Army and SDF over the last few weeks, prompting both parties to increase their security measures and intensify their strikes against the terrorist group.
Posted by: Fred || 06/05/2020 00:00 || Comments || Link || E-Mail|| [78 views] Top|| File under: Islamic State
Syrian warplanes unleash heavy overnight attack on Turkestan Islamic Party
[ALMASDARNEWS] Syrian warplanes carried out a series of Arclight airstrike

...KABOOM!...
s on the positions of the foreigner-led Turkestan Islamic Party (TIP) in the northwestern countryside of Hama and neighboring Latakia.

According to a field source in the Latakia Governorate, the Syrian Arab Air Force (SyAAF) unleashed a big attack along the northwestern axis of Hama, hitting a jihadist base inside the town of al-Sirmaniyeh.

The source said the Syrian Air Force would then expand their assault to the Latakia Governorate, where they repeatedly bombed the Turkestan Islamic Party's positions inside the key mountaintop town of Kabani.

He would add that the Syrian Air Force has made the decision to heavily concentrate on this region of Syria after a string of attacks against the Syrian Arab Army (SAA) and Russian military.

A new report from northwestern Syria also claimed that approximately 1,500

gunnies

from TIP, Hurras al-Deen group, and Hay'at Tahrir al-Sham, formerly al-Nusra, before that it was called something else


...al-Qaeda's Syrian affiliate, from which sprang the Islamic State...


(HTS) went towards the seam lines in Jabal al-Zawiya and Sahel al-Ghab, after they moved their families to the areas near the Syrian-Ottoman Turkish border.

With these latest airstrikes on the Idlib-Hama-Latakia border triangle, it appears that the Syrian military is preparing to launch a new attack on this imperative region of northwestern Syria.

It is noteworthy to mention that the Syrian Armed Forces have repeatedly attempted to capture the town of Kabani in northeastern Latakia; however, all of their offensives have been repelled by the jihadist rebels there.
Posted by: Fred || 06/05/2020 00:00 || Comments || Link || E-Mail|| [71 views] Top|| File under: al-Qaeda
Syria: 1st photo showing base destroyed by Israel|i airstrikes in outskirts of Masyaf
[PUBLISH.TWITTER]
Nine Syria regime loyalists killed in Israeli air strikes: Monitor
[ENGLISH.ALARABIYA.NET] At least nine fighters loyal to the Syrian regime, including four Syrians, were killed during Israeli air raids late Thursday in the Hama province a central region controlled by the Syrian army and Iranians, a monitor group said.

Those killed were either "part of the regime forces or (allied) Iranian forces," the Syrian Observatory for Human Rights reported.

The toll of nine dead could rise as some people were seriously injured in the raids, it added.

Syrian forces fired anti-aircraft systems in response to the deadly Israeli attack in Hama, the Observatory reported.

There were explosions and an unspecified number of casualties in the Masyaf area, after an Israeli air raid against regime positions, the group reported.

"The area is under the Syrian army's control and Iranians are present there," said Observatory chief Rami Abdel Rahman.

He said the target was a factory and research center producing short-range surface-to-surface rockets.

"Our air defense systems responded to an Israeli attack over Masyaf in rural Hama," state news agency SANA reported.

Posted by: Fred || 06/05/2020 00:00 || Comments || Link || E-Mail|| [75 views] Top|| File under: Govt of Iran Proxies
Home Front: Culture Wars
Minneapolis neighborhoods face food desert after looting closes multiple stores
[StarTribune] With Cub, Target, two Aldi stores and many small markets damaged by rioting over the past week, Longfellow and about eight other neighborhoods have nearly become a food desert.

"I consider the loss of these businesses devastating," said Melanie Majors, executive director of the Longfellow Community Council. "Besides just the food, there's a lack of retail for diapers, formula, household goods, even clothing."

Many residents of the area shop lower-priced stores such as Aldi or dollar stores. Two of those dollar stores — including Family Dollar on Lake Street — were destroyed in last week's looting and violence that arose after George Floyd was killed in Minneapolis police custody.
You don't say. Who could have predicted this?!?
More whining at the link.


"Bad Luck"?
Posted by: Laurence || 06/05/2020 11:32 || Comments || Link || E-Mail|| [229 views] Top|| File under: Antifa
Who's in the News
25
[untagged]
9
Antifa
6
Islamic State
5
Sublime Porte
4
Arab Spring
4
Govt of Iran
3
Govt of Pakistan
3
Govt of Iran Proxies
1
Govt of Pakistain Proxies
1
Govt of Iraq
1
Govt of Sudan
1
Govt of Syria
1
Commies
1
Moslem Colonists
1
PLO
1
al-Qaeda
1
Tablighi Jamaat
1
Taliban
Bookmark
E-Mail Me
The Classics
The O Club
Rantburg Store
The Bloids
The Never-ending Story
Thugburg
Gulf War I
The Way We Were
Bio
Merry-Go-Blog
Hair Through the Ages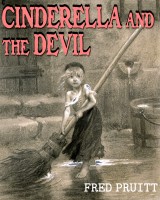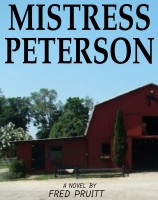 On Sale now!


A multi-volume chronology and reference guide set detailing three years of the Mexican Drug War between 2010 and 2012.

Rantburg.com and borderlandbeat.com correspondent and author Chris Covert presents his first non-fiction work detailing the drug and gang related violence in Mexico.

Chris gives us Mexican press dispatches of drug and gang war violence over three years, presented in a multi volume set intended to chronicle the death, violence and mayhem which has dominated Mexico for six years.
Click here for more information


Meet the Mods
In no particular order...


Steve White
Seafarious
Pappy
lotp
Scooter McGruder
john frum
tu3031
badanov
sherry
ryuge
GolfBravoUSMC
Bright Pebbles
trailing wife
Gloria
Fred
Besoeker
Glenmore
Frank G
3dc
Skidmark
Alaska Paul



Better than the average link...



Rantburg was assembled from recycled algorithms in the United States of America. No trees were destroyed in the production of this weblog. We did hurt some, though. Sorry.
3.235.22.210