--Tech & Moderator Notes
Officer's club is open for bidness
Finally got the o-club working again. Dunno how well it will work. You should make complaints there about problems on the main site as well as the o club.

URL of the officer's club is here.

Try not to tear the place up, or make too much of a mess, coz I gotta mop tonight.
Posted by: badanov || 07/02/2016 09:59 || Comments || Link || E-Mail|| [336068 views] Top|| File under:
Afghanistan
16 ISIS militants killed in separate airstrikes in East of Afghanistan
At least 16 loyalists of the Islamic State of Iraq and Syria (ISIS) terrorist group were killed in separate airstrikes in eastern Nangarhar province.

The Ministry of Defense (MoD) said the airstrikes were carried out in Kot and Achin districts where the loyalists of the terror group are actively operating.

MoD further added that a vehicle belonging to ISIS terrorists was also destroyed along with a PK heavy machine gun.

The loyalists of the Islamic State of Iraq and Syria (ISIS) terrorist group have not commented regarding the report so far.

The Afghan forces are still engaged in clearance operations in Kot and a number of districts of Nangarhar after ISIS loyalists launched a major attack police check posts in Nangarhar last Friday.

The attack was one of the major one since the group has launched its opereations in Afghanistan and despite they received major setbacks during the recent months.

The National Security Adviser Mohammad Hanif Atmar was forced to visit Nangarhar to meet with the local officials following the attack.

At least 131 ISIS loyalists were killed and several security personnel and civilians lost their lives during the first two days of the clashes sparked by the coordinated ISIS attack.
Posted by: badanov || 07/02/2016 00:00 || Comments || Link || E-Mail|| [336064 views] Top|| File under: Islamic State
Senior Afghan Taliban leader shot dead in Peshawar city
A senior leader of the Afghan Taliban group was reportedly shot dead by unknown gunmen in Peshawar city of Pakistan.

According to reports, the incident took place in Nasir Bagh Road and the Taliban leader has been identified as Qari Syed Murad.
The gunmen reportedly opened fire on Qari Murad near his residence in Nasir Bagh Road where he was also running a seminary.

Qari Murad was a member of the military commission of the Taliban group for eastern Nangarhar province of Afghanistan.
The Taliban militants group has not commented regarding the incident so far.

This comes as another senior leader of the Taliban group Mawlavi Alam was shot dead by unknown gunmen near Quetta city of Pakistan earlier this year.

Mawlawi Alam was a senior leader of the Taliban group and was a loyal commander to the newly-appointed Taliban supreme leader Mullah Akhtar Mansoor.

The leadership of the Taliban group and the notorious Haqqani terrorist network are believed to be based in Pesawar and Quetta cities of Pakistan.

The Afghan officials have long been criticizing Pakistan for allowing the Taliban and Haqqani network to use its soil from where they plan and coordinate attacks in Afghanistan.
Posted by: badanov || 07/02/2016 00:00 || Comments || Link || E-Mail|| [336063 views] Top|| File under: Taliban
Africa Horn
Six Killed in Kenya Bus Ambush
[AnNahar] Six people were killed on Friday when suspected Islamist

gunnies

fired on two buses in Kenya's far northeast close to the Somalia border, police said.

"Police on the scene have found six persons

rubbed out

," said police chief Joseph Boinnet. "The hunt for the

Death Eaters

is under way."

Boinnet said two people were also injured. It was unclear whether the casualties were civilians or police officer guards aboard the buses.

The early morning ambush happened near El Wak in Mandera county, an impoverished rural part of the country where similar deadly attacks in the past have been claimed by the Somali-led al-Qaeda group, the Shabaab.

On Thursday the US State Department issued a warning to its citizens to "avoid travel to the border areas of Kenya because of threats by the terrorist group al-Shabaab



... Somalia's version of the Taliban, functioning as an arm of al-Qaeda...


" with El Wak and Mandera among the areas ruled off-limits.

A senior Kenyan interior ministry official said the warning was unfair because, "the security of the country has been restored."

"The country is very safe," said Karanja Kibicho shortly before news of the latest attack and killings broke.
Posted by: trailing wife || 07/02/2016 00:00:00 || Comments || Link || E-Mail|| [336068 views] Top|| File under: al-Shabaab
Africa North
LNA mopping up pockets of resistance in Gwarsha
Use lots of Pinesol


The Libya National Army (LNA) says that it has now taken complete control of the south Benghazi district of Ganfuda, including the Nowruz beach which was still being used by the militants until a few days ago to ferry in goods and ammunition and take out wounded and fleeing fighters. The LNA also claims that most of Gwarsha is also now under its control although today, loud explosions could be heard coming from the district.

One of the places it says it took today is the roundabout next to the pipe factory.

In the fight for Ganfouda, it is reported that six LNA soldiers, mainly from 204 Brigade, were killed and another 15 injured.

Among those reportedly killed among the militants was a Libya Islamic State (IS) commander, known as Abu Abdullah Al-Ansari. According to the Libyan news agency LANA, his real name was Hamouda Al-Tirah.

A senior source within the LNA also says that once the south of Benghazi is fully liberated, it will turn its attention to dealing with the pockets of resistance still in city centre, in Suq Al-Hout and Sabri.

The LNA's spokesman, Colonel Ahmed Misrmari, has meanwhile said that reports by Basil Igtet of a two-week ceasefire agreed between the LNA and the mujahideen in Derna are untrue. General Haftar had not agreed to anything and Igtet's ideas about a ceasefire were purely his own.

Igtet, a successful businessman with political ambitions, is from Derna and revisited it recently for talks with the Islamist mujahideen, encouraging them to take part in a ceasefire.
Posted by: badanov || 07/02/2016 00:00 || Comments || Link || E-Mail|| [336068 views] Top|| File under: Islamic State
Another Russian tanker seized
A Russian-owned tanker has been seized by the Libyan coastguard with a cargo of petrol which the authorities suspect was being smuggled, possibly to Malta.

The Belize-flagged 110 metres, Temeteron ( 4686 tons deadweight) was detained off Zawia on Tuesday and escorted to Tripoli where it is now tied up in the inner harbour. The crew includes five Russians as well as Ukrainians and Greeks.

The Russian foreign ministry has told the Interfax news agency that its Tunis-based Libyan mission was doing all that it could to find out what had happened. It said: "What is deeply regretful is that fact that this incident occurred despite regular reminders … about Russian citizens and organisation facing security threats and other risks existing in Libya as a consequence of the complex military-political situation in the country".

The ministry renewed its warning that Russian citizens should not visit Libya or do business there in person until the security situation has stabilised.

The Temeteron is the second Russian tanker to be seized. Last September, the Mekhanik Chebotarev was arrested off Zuwara, again on suspicion of smuggling petrol. The Russian captain and first officer were due to go on trial while the other nine members of the crew, including a women, were set free. Reports that the other two Russians were later released were never confirmed. MarineTraffic.com has no record of the whereabouts of the Mekhanik Chebotarev.
Posted by: badanov || 07/02/2016 00:00 || Comments || Link || E-Mail|| [336065 views] Top|| File under:
6 Egyptian soldiers die in gunfight near Libya
Egypt's military said six soldiers were killed in clashes with armed smugglers near the country's western border with Libya on Thursday.

The soldiers were patrolling the border when they "came under surprise fire" from the smugglers, a military statement said, adding that a number of smugglers were killed in the exchange of fire.

Egypt has contended with militants in the western desert and along the border with Libya, as well as smugglers who bring in weapons and drugs across the long frontier.

It has also been battling a militant insurgency in its eastern Sinai peninsula that has killed hundreds of policemen and soldiers.
Posted by: badanov || 07/02/2016 00:00 || Comments || Link || E-Mail|| [336071 views] Top|| File under:
Arabia
Taiz: 7 Hours of Combat Take Down 40 Houthi Snipers
That's a lotta snipers!


Taiz- Hours after U.N. Special Envoy to Yemen Ismail Ould Cheikh Ahmed announced suspending Yemeni peace talks held in Kuwait, to be resumed mid next month, violent clashes erupted between national army forces and insurgency militia in Taiz, a city located in the Yemeni Highlands.

The truce still is in effect, despite the unwarranted violations of insurgency militias which include Houthi fighters and pro-Saleh militants (militants supporting ousted Yemeni President Ali Abdullah Saleh). Most of the clashes took place in the northern side of the Taiz governorate.

Pro-legitimacy forces stood in the way of militias advancing further into territory. Popular Resistance forces confronted insurgency militias, securing the 35th armored brigade zone established at old Taiz airport and central prison.

Wars renewed among embattled insurgency militants and Yemeni pro-legitimacy forces also across the eastern wing of Thaabat.

The battles witnessed extensive shelling, and many were reported dead or injured among both conflict sides.

Spokesman for the military council in Taiz, Col. Gen. Mansour al-Hassani, told Asharq Al-Awsat newspaper that the Taiz battles were remarkable, and had "taught insurgency militia an unforgettable lesson."

He added that Houthi militants have suffered grave losses both in artillery and combatants, and still are undergoing fatalities till the current moment.

Hassani said that the militia had prepared well to invade the 35th Brigade camp, nevertheless with seven hours of constant battle had the insurgency facing a staggering defeat served by the persistence of the Popular Resistance and pro-legitimacy forces.

Hassani confirmed that over 40 Houthi snipers have been taken down.

Two insurgency tanks, four machine guns, two arms' stockpiles, two military suits and a number of military equipment have been destroyed by pro-legitimacy forces during the Taiz battle.

Locals told Asharq Al-Awsat newspaper that Saudi-led coalition airstrikes had pounded insurgency militia hubs in location 50, Sanaa taking down militia tanks.

Legitimate authorities in Taiz confirmed that any support presented should be delivered to the hands of legitimate local authorities and axis leadership. Moreover, they urged the implementation of the Yemeni President Abd Rabbuh Mansur Hadi's decision on merging forces.
Posted by: badanov || 07/02/2016 00:00 || Comments || Link || E-Mail|| [336070 views] Top|| File under: Houthis
Bangladesh
Bangladesh security forces storm hostage restaurant
[IsraelTimes] As many as nine

gunnies

attacked in Dhaka, killing two officers and wounding at least 26 people in a gunbattle with security forces

Bangladesh security forces including commandos Saturday stormed a restaurant in the capital Dhaka where dozens of people including foreigners were being held hostage by suspected Islamist

bully boy

s, a security official said.

"The operation has began. Commandos have stormed the restaurant," the official said.


Any survivors will be marched to a banana grove early tomorrow morning...

Bangladesh security forces ended a siege Saturday at a cafe in Dhaka where dozens of diners were being held captive and shot dead six of the hostage-takers, officials said.

"The operation is over. The situation is completely under control," army spokesman Colonel Rashidul Hasan told Agence France Presse.

Tuhin Mohammad Masud, a commander of the elite Rapid Action Battalion which stormed the cafe, said there had been a number of casualties, including six hostage-takers.

"We have gunned down six of the terrorists. The main area that they have been occupying has been cleared," Masud told India's Times Now television channel.


We now return you to your original article for the rest of the story.


Continued on Page 49
Posted by: trailing wife || 07/02/2016 00:15 || Comments || Link || E-Mail|| [336096 views] Top|| File under: Islamic State
Europe
Mastermind of Istanbul Airport Attack Had Been Georgian Informant, Official Says
DESSA, Ukraine -- Sometimes the world of terror and counter terror is amazingly small.

The day after at least 43 people were killed and more than 235 injured in a terrorist attack on Istanbul's international airport, Turkish officials announced the arrest of the alleged mastermind behind the attack: Akhmed Chatayev, an ethnic Chechen from Russia who, in the past, had traveled extensively in Ukraine, Austria and Georgia.

Here in the Black Sea port of Odessa, in Ukraine, Police Chief Gen. Giorgi Lortkipanidze knows all about Chatayev. The general used to be the deputy interior minister in Georgia, and for a while, he says, had Chatayev on the government payroll.

"A few years ago I recruited Chatayev, who was a good informer and negotiator between us and Islamist underground of the Northern Caucasus; with his help we prevented several terrorist attacks on Georgia," Gen. Lortkipanidze told The Daily Beast in an exclusive interview on Friday.



The trusted 'source' as a double agent? How long until a Tsarnaev connection is also discovered ?




More on the same fella from Gateway Pundit.
Posted by: Besoeker || 07/02/2016 04:17 || Comments || Link || E-Mail|| [336068 views] Top|| File under: Islamic State
The Grand Turk
Organizer of Ankara Suicide Attack Killed
[AnNahar] An organiser of a deadly

suicide kaboom

in Ankara in February that left at least 28 people dead has been killed in counter-terror operations in Kurdish-majority southeast The Sick Man of Europe Turkey


...the only place on the face of the earth that misses the Ottoman Empire....


, a Turkish official said on Friday.

"Mehmet Sirin Kaya, a

criminal mastermind

of the February 17 suicide attack against military personnel in Ankara has been killed in counter-terrorism operations in Lice, Diyarbakir," the official told journalists, speaking on condition of anonymity
... for fear of being murdered...
The Kurdistan Freedom Falcons (TAK) -- a radical splinter group of the better-known Kurdistan Workers Party (PKK) -- claimed the suicide

kaboom

in Ankara, saying that it was in response to security operations in the southeast.
Posted by: trailing wife || 07/02/2016 01:53 || Comments || Link || E-Mail|| [336071 views] Top|| File under: Sublime Porte
India-Pakistan
Six foreign-funded hitmen planning sectarian killings held
KARACHI: The counterterrorism department of police on Thursday claimed to have detained a gang of six "foreign-funded sectarian hitmen" allegedly planning to assassinate religious leaders and scholars in Ramazan.

The Sindh CTD chief, Dr Sanaullah Abbasi, told Dawn that this gang had done reconnaissance of 200 people for killing.

"They are funded by foreign actors for a proxy war in Pakistan, particularly in Karachi," said the CTD head.

Dr Abbasi described the arrests as a 'breakthrough'.

Earlier speaking at a press conference at his office, CTD SSP Naveed Khowaja said the CTD, acting on a tip-off, arrested the six suspects in different areas of the metropolis.

The officer identified the suspects as Mohammed Ali, Syed Sheeraz Ali, Syed Hamid Abbas, Syed Israr Ali, Pervez Husain and Mohammed Mumtaz.

"This group has been working as a sleeper cell over the past five years," said the officer.

They were also allegedly involved in making an attempt on the life of central Ahle Sunnat Wal Jamaat leader Maulana Aurangzeb Farooqi in Gulshan-i-Iqbal in 2012 in which four policemen and two civilians were killed while Maulana Farooqi, ASI Ashfaq Cheema and another person were wounded.

The suspects were also involved in the targeted killing of ASWJ leader Dr Fayaz in SITE last year, the police officer added.

This group had done reconnaissance of at least 15 religious personalities to target them in Ramazan and were planning another attempt on the life of Maulana Aurangzeb Farooqi at his home in Landhi.

"For this purpose, they got a home on rent in Landhi and sported long beards to give the impression that they were the followers of Mr Farooqi's school of thought, and used to offer prayers at their mosques. They were also carrying fake identity cards to hide their real identity." Replying to a question, the officer said that they did not belong to any religious or political group.

However, the SSP added they were probing to ascertain as to whether they enjoyed 'foreign support' to increase sectarian killings in Karachi.

Sabri murder case

Responding to another question, the SSP said it was not a correct impression that the murder case of renowned qawwal Amjad Sabri had been 'solved'.

"Some suspects have been detained who have provided positive leads and the investigators are working on them to unearth the identity and motive of the killers," said Mr Khowaja.

He added that the investigators were focusing on different aspects of the murder such as personal enmity and sectarianism.

He revealed that the investigators had also obtained video footages, which were helping them in investigation. He claimed that they were working on this high-profile murder case on a 'scientific and technical' basis.

Published in Dawn, July 1st, 2016
Posted by: badanov || 07/02/2016 00:00 || Comments || Link || E-Mail|| [336069 views] Top|| File under:
DSP killed in DI Khan, one dead in Peshawar explosion
PESHAWAR: A police official was killed in the provincial capital on Thursday when suspected militants detonated an Improvised Explosive Device (IED).

"Unknown miscreants planted a bomb at a roadside in the jurisdiction of Faqirabad police station," said police officials.

Police officials added that the objective was to target Qari Asghar, a local resident, over old enmity.

A police official, who was on duty outside the residence of a judge, was killed in the explosion while four other people were injured in the explosion.

In a separate attack a deputy superintendent of police, from the counter-terrorism department (CTD), was shot dead by unidentified gunmen in the Dayal road area of DI Khan.

The attackers escaped unharmed after the attack.

The province of Khyber Pakhtunkhwa has been on the front line in Pakistan's war on terror, and has suffered from a low-intensity conflict for years.

The conflict has claimed thousands of lives during the last decade, and has been punctuated by some high-profile and high-visibility attacks.
Posted by: badanov || 07/02/2016 00:00 || Comments || Link || E-Mail|| [336065 views] Top|| File under:
Iraq
Iraqis stop ISIS attack in Salahuddin
(IraqiNews.com) Salahuddin – A source in Salahuddin Police Command said on Friday, that the Army Aviation foiled an ISIS attack by seven booby-trapped vehicles on military positions north of Tikrit.

According to information shared by the source, "The Army Aviation managed to foil ISIS attacks by seven booby-trapped vehicles on the military positions in the areas of Taloul al-Baj and Makhoul vicinity, north of Salahuddin, resulting in the destruction of the vehicles and killing those inside them."

"A security element was killed in the attack on one of the military positions," the information added."
Posted by: badanov || 07/02/2016 00:00 || Comments || Link || E-Mail|| [336066 views] Top|| File under: Islamic State
Iraqi Jailhouse Stories: 31 detained
Iraqi forces arrest 31 wanted persons in Basra Province

(IraqiNews.com) Basra – Basra Police Command announced on Friday arresting 31 wanted individuals on various criminal charges during a security campaign in different areas of the province.

In a press statement, a copy of which was received by IraqiNews.com, Basra Police said, "Police forces carried out a security campaign in different areas of the province to hunt down wanted [persons] and criminal gangs," noting that, "The campaign resulted in the arrest of 31 wanted individuals on various criminal charges," adding also that, "The arrest [warrants] included a wanted person on charges of terrorism and [others] on theft and forgery charges."
Posted by: badanov || 07/02/2016 00:00 || Comments || Link || E-Mail|| [336063 views] Top|| File under:
Anbar Antics: 15 die

15 ISIS Turban toes up near Fallujah

(IraqiNews.com) al-Anbar – On Friday the Shiite paramilitary al-Hashed al-Sha'bi force announced the killing of 15 ISIS elements during military operations in the area of al-Abar south of Fallujah.

Col. Muhammed al-Issawi, a source in al-Hashed al-Sha'bi militia, said in a statement received by IraqiNews.com, "Security forces carried out an extensive military operation that targeted an ISIS shelter in the area of al-Abar, south of Amiriyah (south of Fallujah), resulting in the death of 15 ISIS militants."

Issawi added, "The security forces are securing all the areas and villages of Amiriyah Fallujah from all axes to prevent any terrorist attack against civilians and military troops."
Posted by: badanov || 07/02/2016 00:00 || Comments || Link || E-Mail|| [336063 views] Top|| File under: Islamic State
Baghdad Bomb and Bullet Bulletin: 38 die

1 dead in bombing attack in al-Yusufiyah

(IraqiNews.com) Baghdad – A source in the Ministry of Interior said on Friday, that 11 people had been either killed or injured in a bomb blast that took place south of Baghdad.

According to information shared by the source, "At noon, an explosive device went off near a [shop] in the vicinity of al-Yusufiyah, south of Baghdad, resulting in the death of one person and wounding ten others," adding that, "A security force rushed to the area of the incident and transferred the injured to a nearby hospital to receive medical treatment and the dead body to the forensic medicine authority, while imposed a security cordon around the area and prevented approaching it."

37 ISIS Bad Guys pining for the fjords in Nazim Taqsim

(IraqiNews.com) Baghdad – Baghdad Operations Command announced on Friday killing 37 ISIS elements and destroying a number of their vehicles west of Baghdad.

In a statement, a copy of which was received by IraqiNews.com, Baghdad Operations said: "A force belonging the Second Regiment of the [army's] 53rd Division had managed to target a convey for the enemy in the area of Nazim Taqsim and The Japanese Bridge west of Baghdad," adding that, "The security forces managed to kill 37 ISIS terrorists and destroy 13 vehicles for them."

Iraqis cut road to Tahir Square in anticipation of demonstration


And Obammer is slapping his forehead, I didn't know you can do that!


(IraqiNews.com) Baghdad – On Friday, a source in the Iraqi police said, that the security forces cut off all roads and bridges that lead to al-Tahrir Square in anticipation of demonstrations in central Baghdad.

According to information shared by the source, "This evening, security forces cut off all roads and bridges leading to Tahrir Square in central Baghdad, including the bridges of al-Jumouriya and al-Sank."

"The process of cutting the [bridges] was made by concrete blocks and barbed wire," the information added.
Posted by: badanov || 07/02/2016 00:00 || Comments || Link || E-Mail|| [336066 views] Top|| File under: Islamic State
Israel-Palestine-Jordan
IDF strikes Gaza targets in response to earlier rocket fire
[IsraelTimes] The Israeli Air Force attacked four targets in northern and central Gaza overnight Saturday-Friday, according to an IDF spokesperson, hours after a rocket fired from the Strip exploded outside a preschool in the border town of Sderot, causing damage to property.

The four sites included a workshop, two locations for the terrorist group Hamas's armed wing and a military training site for terrorist group Islamic Jihad, a security official told AFP on condition of anonymity.

There were no reports of casualties resulting from the IDF airstrike, or from the earlier rocket fire.

A second rocket exploded in an open area in the Sha'ar Hanegev region, causing no damage.

The launches set off warning sirens throughout Sderot as well as other communities in the area.

It was the first rocket attack reported in June. Earlier in the month Hamas test-fired dozens of short-range rockets in Gaza, with Israeli sources estimating that at least 30 projectiles were launched. Those rockets were aimed at areas not under Israeli control,

Israel has seen sporadic fire from the Gaza Strip, usually claimed by small Salafi groups engaged in a power struggle with the Hamas terror group, which is the de facto ruler of the strip.

Israel has said repeatedly that it views Hamas as solely responsible for such attacks. It regularly responds to rocket-fire with airstrikes on Hamas targets.
Posted by: trailing wife || 07/02/2016 00:00 || Comments || Link || E-Mail|| [336063 views] Top|| File under: Hamas
Southeast Asia
Abu Sayyaf bomb expert nabbed in Basilan
Philippine troops arrested an Abu Sayyaf sub-leader and one of his men in Basilan province on Friday, a day after President Rodrigo Duterte took office promising to crush the notorious terrorist group.

Military spokesman Filemon Tan identified the arrested sub-leader as Mudzrih Abih Adjalan, alias Idol, and a man named Yasir. Both were arrested in Ungkaya Pukan, Basilan under a warrant of arrest for kidnapping and serious illegal detention. Tan said Adjalan was also behind the killing of Godofredo Oraw, Jr. and Homer Dela Fuente in Lamitan City on June 25, 2013. He is said to be an expert in manufacturing explosive devices.

Tan said, "[Adjalan] is well-trained in manufacturing improvised explosive devices and is involved in the conduct of surveillance for probable targets of several bombing incidents in Zamboanga City and the cities of Isabela and Lamitan, both in Basilan."
Posted by: ryuge || 07/02/2016 00:00 || Comments || Link || E-Mail|| [336063 views] Top|| File under: Abu Sayyaf
Bomb kills one soldier, injures three in southern Thailand
[Bangkok Post] An Thai army chief warrant officer was killed and a major and two sergeants injured when a bomb exploded under their vehicle on a village road in Narathiwat province on Wednesday morning.

Chief investigator Apichart Dolo said the attack occurred near the entrance to a school in Rangae district. Seven soldiers were leaving the school on two pick-up trucks intending to return to their base. A landmine buried in the road was detonated as one of the trucks went over it.

The blast injured the four soldiers inside the truck. The injured troops were admitted to Rangae Hospital where one of them was later pronounced dead.
Posted by: ryuge || 07/02/2016 00:00 || Comments || Link || E-Mail|| [336064 views] Top|| File under: Thai Insurgency
Syria-Lebanon-Iran
Syrian Opposition Opens Six Fronts, Relieves Aleppo
Beirut-Jaish al-Fatah otherwise known as the Army of Conquest, a coalition of extremist and moderate factions in northern Syria, moved from the defensive to the offensive and created confusion among the ranks of the Syrian regime forces.

Leading rebels stated that the Army of Conquest opened six new battlefronts in Aleppo and mobilized more than 30,000 fighters.

Syrian Observatory for Human Rights chief Rami Abdurrahman described this operation as an attempt to twist the arm of the Syrian regime. Abdurrahman hailed the perfect timing that exploits the variation in U.S. and Russia stances towards the Aleppo battle.

Ahrar ash-Sham commander Mohammed Al-Shami said that a joint operations chamber is coordinating the offensive, adding that this battle wouldn't have been possible without Aleppo factions joining his group's ranks.

The opposition forces and Islamic factions, including Al-Nusra Front and Turkistan Islamic Party, provided the Aleppo and Latakia countryside with more than 30,000 fighters.

Al-Shami stated that the purpose of the operation is to exhaust the regime forces and oblige Assad to reduce the pressure exerted on Aleppo. The Ahrar ash-Sham Commander reported that the regime forces recently transferred the majority of soldiers and vehicles to Aleppo given its utmost importance.

The Syrian Observatory for Human Rights reported that more than 30 soldiers from the regime and 39 from the Islamic factions were killed in al-Mallah. In Latakia countryside, clashes continued while the regime forces regained control of two villages and military bases.
Posted by: badanov || 07/02/2016 00:00 || Comments || Link || E-Mail|| [336065 views] Top|| File under: al-Nusra
Syria warplane crashes near the capital, pilot missing
The pilot ain't missing. The rebels have him.


Syria's official news agency says a warplane has crashed east of the capital Damascus due to "technical failure during a training mission."

SANA says the search is on for the pilot, who successfully ejected from the Syrian warplane Friday. The eastern suburbs of Damascus, where the plane crashed, are held by rebels opposed to President Bashar Assad.

The Britain-based Syrian Observatory for Human Rights, a monitoring group, says the plane appeared to have crashed because of technical failure, adding that the pilot was captured by rebels.

The Jaish al-Islam, or Army of Islam, rebel group, which operates east of Damascus says it shot down the plane. The report could not be confirmed.

Rebels in Syria have long called on their backers to arm them with anti-aircraft missiles against Syrian airstrikes.
Posted by: badanov || 07/02/2016 00:00 || Comments || Link || E-Mail|| [336065 views] Top|| File under: Govt of Syria
70 die in battles in northern Aleppo
At least 70 regime and rebel fighters have been killed in 24 hours in a government assault and a militant-led counterattack in northern Syria, a monitor said Thursday.

The Syrian Observatory for Human Rights said 30 regime soldiers and 39 rebel fighters had been killed in battles around Al-Maleh, north of Aleppo, since Wednesday afternoon.

Militants fighting for the Al-Nusra Front, the Syrian branch of Al-Qaeda, were also killed, said Observatory head Rami Abdel Rahman, who did not provide a precise number.

The government of President Bashar al-Assad has been attempting to seize Al-Maleh for more than two years.

His forces have been trying for months to surround Aleppo by cutting supply lines between rebel-held districts of the city and nearby Turkey, which supports opposition forces.

For nearly a week, regime troops backed by Syrian and Russian warplanes have been battling for control of Al-Maleh.

Assad's regime is also attempting to cut the Castello Road, a key supply route from the Turkish border to rebel-held eastern suburbs of Aleppo.

The pro-regime website Al-Masdar News reported that the Syrian army withdrew from the farms of Al-Maleh as they faced a rebel counter-offensive led by the Al-Nusra Front.

It said rebels attacked government forces with two suicide car bombs.

The Observatory said two children were killed by regime bombs in a rebel-held area of Aleppo.

The majority of Aleppo province is controlled by Al-Nusra and its Islamist allies, while the city, the country's pre-war commercial capital, has been divided since July 2012 into rebel-held and regime-held areas.

Thirteen civilians including four children were also killed in regime missile attacks on Eastern Ghouta in the Damascus region, the Observatory reported Thursday, updating an earlier toll.

The conflict in Syria, which has lasted five years, has killed more than 280,000 people.
Posted by: badanov || 07/02/2016 00:00 || Comments || Link || E-Mail|| [336066 views] Top|| File under: al-Nusra
ISIS commander and the missus have a Very Bad Day
[ARA News] ERBIL – A top jihadi member of the Islamic State (ISIS) was killed along with his wife in an airstrike by the US-led coalition on Thursday, local sources in the Iraqi northwestern Mosul city reported.

A source in the Mosul hospital, who spoke to ARA News on condition of anonymity, said that the head of ISIS Sharia Court in Mosul was killed in an airstrike that targeted his house in Mosul city.

"The French-national jihadi and his wife were at home when a coalition airstrike bombed their residence," the source reported, citing an ISIS security official.

Speaking to ARA News in Mosul, media activist Abdullah al-Malla said that ISIS was trying to keep the information about the death of the Sharia director confidential.

"The house of the Sharia head was completely destroyed in the raid, and the Islamic Police of al-Hisba were searching for the dead bodies of the official and his wife, supported by a rescue team. The group blocked all roads leading to the al-Aisar neighborhood where the strike took place," al-Malla reported.

"ISIS is trying to hide information about the death of its top officials in order to maintain the morale of its members," he said.
Posted by: badanov || 07/02/2016 00:00 || Comments || Link || E-Mail|| [336063 views] Top|| File under: Islamic State
10 Kurds die in ISIS assault on Tel Abyad
[ARA News] TEL ABYAD – The Islamic State group (ISIS) killed more than 10 people in the town of Tel Abyad in Syria's northeastern Raqqa province with a car bomb on Wednesday, local source reported.

The security police in the town said in total ten people were killed, including two security guards and more than ten civilians were injured in front of the Mala Gel (People's House), a local institution affiliated to the Kurdish-led self-administration. The injured civilians were brought to the local hospital.

The Syrian Kurdish People's Protection Units (YPG) forces took the town from ISIS in June 2015.

Since then Tel Abyad has been administrated by a multiethnic administration of Arabs, Kurds and Turkmen, lead by one Kurdish female and one Arab male politician.

Nevertheless, the town still faces an ISIS threat and local sleeper cells, officials told ARA News. Since ISIS failed to take the town back in a major attack that lasted for four days in February 2016, the group has started to use car bombs and assassinations instead.

"We [Arabs] don't support the YPG 100 percent, but maybe 90 percent. The rest of the 10 percent needs some time," said Hamdan al-Abad (51), the co-head of the city council of Tel Abyad.

"Thanks to the YPG and YPJ, Tel Abyad was liberated," al-Abad told ARA News.

According to ISIS, any Arab who accepts joining the Kurdish-led self-administration in northern Syria is considered an apostate.

"They [ISIS] see us all as kafirs [apostates] and we are a legal target for them," he added.

Mustafa al-Ahmed (59), an Arab civilian from Tel Abyad, said Arabs do not support ISIS and did not gain anything from ISIS.

"One man was hanged on a cross after being beheaded, how could we accept this kind of system? In the West, you would take your children to the zoo or swimming pool, but here we could only take our children to see blood, I wish you could have seen this by your own eyes," he told ARA News.

Aymen Jawad Al Tamimi, a research fellow at the Middle East Forum–a US think-tank, said: "ISIS considers Arabs residing Kurdish-held areas as PKK agents. The attack was not unprecedented. It's an example of what ISIS calls an amiliya amniya [security operation]."

"It can mean a literal internal security operation, for example, but it is also used in insurgency terminology to refer to an operation conducted in the heart of enemy territory. So, if ISIS jihadis were to assassinate someone with a bomb in central Baghdad, for instance, that would also be an amiliya amniya," Tamimi told ARA News.

"It's not a problem for ISIS to bomb Sunni Arab areas, just because it's partially administrated by Kurds and considered enemy territory," the source added.

On 13 October 2015, ISIS assassinated Imam Ammar Al Darwish in Tel Abyad city because he worked with the local administration.

"They may not view their targets as Muslims, but as apostates," Tamimi added.
Posted by: badanov || 07/02/2016 00:00 || Comments || Link || E-Mail|| [336065 views] Top|| File under: Islamic State
Terror Networks
The Beatings Will Continue: Syrian Edtion
ISIS extremists execute five Syrians on charges of spying for rebels in al-Bukamal

[ARA News] ALEPPO – Extremists of the Islamic State group (ISIS) executed five civilians in the city of al-Bukamal in Syria's eastern Deir ez-Zor province after accusing them of "spying for enemies", activists and eyewitnesses reported on Thursday.

ISIS has executed five young men on charges of cooperating with the US-backed rebels of the New Syrian Army in their campaign against the jihadi group in al-Bukamal city on the Syrian-Iraqi border.

"The five men were beheaded after being convicted of leaking security information about ISIS movements inside al-Bukamal to the New Syrian Army fighters," a local media activist told ARA News, speaking on condition of anonymity.

Also, ISIS media office in Deir ez-Zor province released a video showing the execution of the five men.

This comes as the western-backed New Syrian Army continue their offensive against ISIS positions in al-Bukamal for the fifth day, aiming at capturing the main ISIS-held crossing on the Syrian-Iraqi border and cut off the group's supply lines there.
Posted by: badanov || 07/02/2016 00:00 || Comments || Link || E-Mail|| [336067 views] Top|| File under: Islamic State
Who's in the News
21
[untagged]
11
Islamic State
2
al-Shabaab
2
Hamas
2
al-Nusra
2
Houthis
2
Sublime Porte
2
Taliban
1
Abu Sayyaf
1
Palestinian Authority
1
Govt of Syria
1
Govt of Iran
1
Thai Insurgency
Bookmark
E-Mail Me
The Classics
The O Club
Rantburg Store
The Bloids
The Never-ending Story
Thugburg
Gulf War I
The Way We Were
Bio
Merry-Go-Blog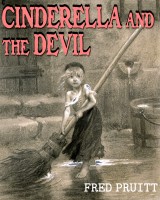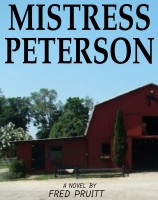 On Sale now!


A multi-volume chronology and reference guide set detailing three years of the Mexican Drug War between 2010 and 2012.

Rantburg.com and borderlandbeat.com correspondent and author Chris Covert presents his first non-fiction work detailing the drug and gang related violence in Mexico.

Chris gives us Mexican press dispatches of drug and gang war violence over three years, presented in a multi volume set intended to chronicle the death, violence and mayhem which has dominated Mexico for six years.
Click here for more information


Meet the Mods
In no particular order...


Steve White
Seafarious
tu3031
badanov
sherry
ryuge
GolfBravoUSMC
Bright Pebbles
trailing wife
Gloria
Fred
Besoeker
Glenmore
Frank G
3dc
Skidmark



Better than the average link...



Rantburg was assembled from recycled algorithms in the United States of America. No trees were destroyed in the production of this weblog. We did hurt some, though. Sorry.
3.239.129.52

Help keep the Burg running! Paypal: