Afghanistan
Bombing attack foiled in Kabul
A deadly bombing plot by the anti-government armed militants was foiled by the Afghan National Defense and Security Forces (ANDSF) in a populated area of Kabul city.

Security sources said a suspect was arrested as he was trying to plant an Improvised Explosive Device (IED) in Gozargah area of the city.

The sources further added that the suspect was arrested by security personnel belonging to the Afghan Public Order police forces.
The anti-government armed militant groups including the Taliban insurgents have not commented regarding the report so far.

This comes as the security forces thwarted a major attack plot by the anti-government armed militants in another populated area of the city few days ahead of Eid.

The explosives were seized from Haji Yaqoob area of the city before the militants manage to detonated it.

Earlier, at least 33 people were killed and over 80 others were wounded in a twin suicide attack in the outskirts of the city.

The anti-government armed militant groups have been attempting to increase attacks main cities of the country, including capital Kabul.

The Taliban group has vowed to carry out more attacks as they announced their spring offensive earlier in the month of April.
Posted by: badanov || 07/10/2016 00:00 || Comments || Link || E-Mail|| [10794 views] Top|| File under:
4 Talibunnies die in Kunduz
At least four Taliban insurgents were killed during a clash in Kunduz province in northern Afghanistan, local security officials said Saturday.

Officials in 209th Corps of the Afghan National Army (ANA) forces said clashes between the Afghan forces and the Taliban insurgents erupted in Imam Sahib district.

The officials further added that four Taliban insurgents were killed and three others were wounded during the clash.

According to the officials, the local residents and members of the Afghan security forces did not suffer any casualties during the clash.

The anti-government armed militant groups including the Taliban insurgents have not commented regarding the incident so far.

Kunduz is among the volatile provinces in northern Afghanistan where the Taliban militants are actively operating and have intensified insurgency activities during the recent months.

The group managed to briefly take control of the strategic Kunduz city last year and launched numerous attacks this year with an aim to capture the city after announcing its spring offensive earlier in April.

Earlier, at least four Taliban insurgents were killed in a drone strike carried out by the US forces in Afghanistan in Chardara district.
Posted by: badanov || 07/10/2016 00:00 || Comments || Link || E-Mail|| [10795 views] Top|| File under:
3 ISIS Kommanders among dead in air strikes in Nangarhar
At least 16 militants fighting for the Islamic State of Iraq and Syria (ISIS) terrorist group were killed in an airstrike in eastern Nangarhar province.

Local officials said the airstrike was carried out by the foreign forces in Achin district where the loyalists of the terror group are actively operating.

The provincial government media office in a statement said at least three commanders of the terror group were among those killed.

The statement further added that some weapons and ammunition belonging to the loyalists of the terror group were also destroyed.

The anti-government armed militant groups have not commented regarding the report so far.

This comes as at least 12 loyalists of the terror group were killed in a similar raid in Kot district of Nangarhar last week.

The US forces stepped up airstrikes against the ISIS loyalists earlier this year after they were granted more authorities by President Barack Obama.

The increased raids against ISIS loyalists followed amid concerns that they are attempting to expand foothold in the country besides attempting to consolidate operations with the terror group in Iraq and Syria.
Posted by: badanov || 07/10/2016 00:00 || Comments || Link || E-Mail|| [10794 views] Top|| File under:
UK to send more troops to Afghanistan in advisory roles
[IBT] The UK is set to send 50 additional troops to Afghanistan increasing the current number from 450 to 500. The extra personnel will also perform advisory and training roles but will not participate in any combat operations.

In addition to that, the government has confirmed that the mission would be extended up to 2017. This is also the first time Prime Minister David Cameron has increased the size of the troops since the Nato withdrawal began.

At the Nato summit in Warsaw, Defence Secretary Michael Fallon said: "These deployments show Britain taking a leading role in NATO, protecting the security of our Baltic allies. We can do this because we are increasing defence spending every year for the rest of the decade." The British troops were originally scheduled to leave war-torn Afghanistan by 2015 but then delayed it by another year. The Ministry of Defence also confirmed the £70m ($90.6m) package a year to Afghanistan would continue until 2020.

The UK government's latest move somewhat echoes US President Barack Obama's earlier announcement that the departure of American soldiers would be slowed down. British soldiers ended their 13-year combat mission in 2014 but stayed back to train the Afghan security forces in their fight against Taliban.

Cameron is expected to make the formal announcement at the Warsaw conference underscoring Britain's relevance in the geopolitical scenario, especially in the wake of the Brexit vote. The British prime minister is also poised to meet Afghan President Ashraf Ghani over the matter.

"The aim is to build the capacity of the Afghan national defence and security forces. It is a Nato mission. It's not mission creep. They are not engaged in a combat capacity. They are engaged in training and mentoring," said Cameron's spokesperson, reported the Guardian.


Posted by: Besoeker || 07/10/2016 00:00 || Comments || Link || E-Mail|| [10794 views] Top|| File under:
Going on offense: Champ's new Afghan war policy begins to take shape
[WAPO] Now that President Obama has abandoned his plan to greatly scale back U.S.-involvement in the Afghan war, military commanders are drawing up plans to help Afghan forces hammer Taliban insurgents.

At a media briefing here in Kabul on Saturday, Gen. John W. Nicholson said the president has given U.S. military commanders "all the capabilities" they requested to transition American forces back into more offensive posture in America's longest war.

"While the American forces would not be in an offensive role per say, if the Afghan forces are conducting offensive operations, we can support them," said Nicholson, who commands the U.S.-led coalition. "Previously, we would support them primarily when they were on a defensive role, so as a commander, working closely with my Afghan comrades, this is a big difference.

"It enables them to retain the initiative against the enemy ... whereas before, we were preventing defeat, now we are able to help them gain and retain the initiative."

On Wednesday, Obama announced he was shelving plans to reduce U.S. troop levels in Afghanistan from the existing 9,900 down to 5,500 by January. Instead, Obama said 8,400 troops will remain here into 2017, leaving it up his successor to tweak troop levels further.
Posted by: Besoeker || 07/10/2016 00:00 || Comments || Link || E-Mail|| [10795 views] Top|| File under:
Africa Horn
Ethiopian army convoy targeted in IED blast in Somalia
At least 3 people were killed in a remote-controlled land mine blast targeting a military convoy carrying Ethiopian troops of AMISOM contingent in Somalia on Saturday.

A witness who declined to be named, told Radio Shabelle the IED struck the AU troop's convoy as it passed Rabdhure town, heading to Hudur, the provincial capital of Bakool. According to the eyewitness account, the Ethiopian military convoy missed the IED by a whisker then the AMISOM soldiers opened fire on nearby perps residents, killing at least 2 civilians.

No group has yet claimed credit of the attack on Ethiopian army convoy, though such roadside attacks are linked to Al Shabaab who target SNA as well as other AMISOM forces in Somalia.
Posted by: Steve White || 07/10/2016 00:00 || Comments || Link || E-Mail|| [10795 views] Top|| File under:
Africa North
Policeman shot dead in North Sinai
[AlAhram] A policeman was

rubbed out

by unknown assailants in El-Arish, North Sinai Saturday afternoon, Egypt's Ministry of Interior announced in a statement.

The 41-year-old police sergeant, Galal Mohammed Soliman, who was assigned to the "vehicle department," was

bumped off

outside a

cop shoppe

.
Posted by: trailing wife || 07/10/2016 00:00 || Comments || Link || E-Mail|| [10794 views] Top|| File under:
Mass grave found in Sirte
ISIS gotta ISIS


Tripoli and Benghazi, 9 July 2016:

As Misratan warplanes joined Banyan Marsous artillery attacking the main IS redoubt in Sirte, there are reports that a mass grave has been found on a farm on the southern edge of the town.

It is not yet known how many bodies have been buried in the spot near a farm building where locals are reported to have said that the terrorists took some prisoners for questioning.

The Banyoun Marsous operations room announced that ten IS fighters had died in fighting yesterday while seven Misratan fighters had been injured and taken the the city's Central Hospital. However, Sirte field hospital said that one Misratan had also died in the fighting.

Most, if not all of the known terrorist dead yesterday were perished in an apparent attempt to break out the encirclement.

No details have yet been released of any casualties on either side during today battles. But the IS headquarters in the extensive complex of buildings that comprise the Ouagadougou Centre has been the main focus of the attacks.

There is a suspicion that the senior IS leadership has already quit Sirte. Libyan adherents, who may originally have belonged to Ansar Al-Sharia, are thought to have been changing their clothes and appearance and seeking to slip away or conceal themselves in the town. It is surmised that the remaining terrorists are largely foreigners, not least from Tunisia.

A public appeal went out today for flak jackets and ammunition. Last month the call was for drugs, anaesthetics and dressings. Misratans are increasingly bitter at what they see as the failure of Faiez Serraj and the Presidency Council to send them the supplies and armaments that they need.

The Misratan Coastguard is for instance maintaining the coastal blockade off Sirte with no help from the Libyan Navy. Moreover one coastguard commander told a journalist that no money at all was coming from Tripoli. The vessels were fuelled and kept at sea thanks to local donations, particularly from businesses.
Posted by: badanov || 07/10/2016 00:00 || Comments || Link || E-Mail|| [10796 views] Top|| File under:
Arabia
Soddy warbirds hammer arms transfers near border
Aden-The Saudi-led Arab coalition air campaign successfully targeted the 'Giants' camp of an insurgency armed division. The camp is located in the Harf Sufyan District of the Amran Governorate located north of the Yemeni capital Sanaa.

A local source in Sanaa told Asharq Al-Awsat newspaper that around five air raids carried out by the Arab coalition had targeted stockpiles of artillery and a flock of military vehicles, which were being prepared to be moved to Yemeni northern borders with Saudi Arabia.

Sources also pointed out that airstrikes were not only restricted to the camp, yet had effectively taken down insurgency hubs anchored in the Bani Shihab zone located in al Maton District, a part of al Jawf Governorate.

The air raids came in support to the ongoing Popular Resistance efforts on averting a militia-led offensive against national army locations.

As for the Hadramaut province, east of Yemen, the local national army forces applied strict security procedures to the 2nd military zone in the Mukalla city as of Friday.

Military sources in the Hadramaut Governorate told Asharq Al-Awsat newspaper that the forces are being deployed across all neighborhoods, streets and inner city areas as to secure the city and to prevent any terrorist attacks occurring.

Army forces had also increased the number of checkpoints laid out across the city's vicinity.

Major General Faraj Salmeen al Bahsani of the 2nd military zone made multiple visits to all army camps encompassing Mukalla city and its suburbs.

Maj.Gen.al Bahsani lauded the units for their efforts, appreciating the devotion displayed by officers and soldiers during the holidays.

The army's sacrifices and fulfillment of duties had helped in cementing further security and stability, sources cited Maj.Gen.al Bahsani saying.

Al Bahsani had also met with leaderships and officers assigned to the military 2nd zone. In the meetings held, he expressed his pride and appreciation for the conformed unity displayed by the military units in camps and on checkpoints.
Posted by: badanov || 07/10/2016 00:00 || Comments || Link || E-Mail|| [10796 views] Top|| File under:
Arab coalition targets Yemeni militias, 17 die
From Friday


[Al Arabiya] Saudi-led Arab Coalition has targeted on Friday a congregation of Iran-backed Houthi militias and their allied forces belonging to toppled Yemeni President Ali Abdullah Saleh in Mokha port city west of Taiz province, killing 17 and wounding dozens others.

Heavy clashes were also taking placed between Houthis and Saleh allied forces, and the Yemeni Army-backed Popular Resistance committees in the eastern, northern and western fronts in Taiz.

The clashes followed after a Houthi attack against the Popular Resistance committees and Yemeni Army sites in Tha'abat, Juhaimilya and Bazir'a neighborhoods east of Taiz.

On Tuesday, Houthis fired a rocket in a residential neighborhood of Marib city, east of the capital, killing seven children.

The fresh clashes and the Marib attack followed after Hadi government and Houthi negotiators took a break from peace talks after two months of UN-backed negotiations that have made little progress.

The talks are due to resume on July 15 in Kuwait.

The conflict in Yemen has killed more than 6,400 people dead and wounded 30,000 since the Saudi-led coalition intervened in March 2015.

Saudi Arabia aims to restore exiled Hadi to power and assert government control over large parts of the country that had been taken over by the Houthis in 2014.
Posted by: badanov || 07/10/2016 00:00 || Comments || Link || E-Mail|| [10793 views] Top|| File under:
Twin Explosions Kill Six Soldiers near Aden Airport
Trust al-Manar to still have this story, four days after the fact


At least six soldiers were killed and tens wounded in a twin explosions at a military base near the International Aden Airport on Wednesday, SABA news agency reported.

Local Yemeni sources said a car bomb was detonated at the entrance of the al-Saolaban military base in Khormakser district. Seconds later, a second vehicle drove inside the base and exploded too.

After the explosions, clashes launched between the soldiers and the gunmen, who entered the base from the backward gate, the sources said, stressing gun battles are still going on in the base.

Since being under occupation forces' control, Aden and southern provinces are witnessing growing insecurity trouble and increasing existence of al-Qaeda and ISIL elements.
Yemen
The Yemeni army and popular committees continued striking the KSA-led mercenaries, inflicting heavy losses upon them, as the Saudi warplanes kept raiding the various provinces.
Posted by: badanov || 07/10/2016 00:00 || Comments || Link || E-Mail|| [10801 views] Top|| File under:
Bangladesh
Dhaka cafe attack suspect dies in custody after 'torture'
[DAWN] A Bangladeshi teenager who police say was a suspect in last week's deadly attack on a Dhaka cafe has died

in jug

, with his family insisting he was a hostage and alleging torture by security forces.

Zakir Hossain Shawon, 18, a kitchen assistant at the Holey Artisan Bakery, was tossed in the clink
Please don't kill me!
after last week's deadly siege by suspected

forces of Evil

in which 22 people, including 18 foreigners, died.

Police killed five attackers and arrested Shawon together with another man over "suspicious activities", treating him as a suspect -- a claim vehemently rejected by his family, who claim he was taken hostage like other victims.

He died in the intensive care unit of Dhaka Medical College Hospital late Friday after five days in the clinic, police and his family said.

Shawon's father Abdus Sattar demanded an investigation into his death, saying his "innocent son and the main breadwinner of his family" died due to torture.

"His whole body had marks of torture. There were marks of curdled blood in many places. One of his eyes and two knees were blackened. His wrists were blackened. It seems he was hanged by ropes tied to his wrists," Sattar told AFP.

Nur Khan Liton, the head of Ain o Salish Kendra, a leading human rights


...which are often intentionally defined so widely as to be meaningless...


group, said there were doubts about Shawon's involvement in the attack, which was claimed by the

turban

Islamic State
...formerly ISIS or ISIL, depending on your preference. Before that al-Qaeda in Iraq, as shaped by Abu Musab Zarqawi. They're very devout, committing every atrocity they can find in the Koran and inventing a few more. They fling Allah around with every other sentence, but to hear the pols talk they're not really Moslems....
group.

"IS has named five attackers and police have identified all five. And he was not among the five," he said.

"If he was treated as an associate or helper of the attacker, police must present evidence or information." Police and military representatives denied that Shawon had been tortured

in jug

.

"He was held because of suspicious activities. We did not have any opportunity to interrogate him since he was injured and hospitalised," Dhaka police

front man

Masudur Rahman told AFP.

The teenager's father said he spoke with his son hours before the July 1 carnage when Shawon called to say he had received a bonus payment for Eidul Fitr.

He had planned to travel home to celebrate the occasion with the family in Dhaka's suburb.

Instead his family saw him in hospital following the attack in Dhaka's upscale Gulshan neighbourhood. "He could not recognise me or his mother and thought we were his brother," the father said.

"He would cry out in his sleep, pleading with someone, "Please don't hit me. Let me go," he added.

Eid attack
Meanwhile the country's police chief said Saturday that

Lions of Islam

from Jamayetul Mujahideen Bangladesh (JMB), a local

turban

group blamed by the government for the cafe siege, were behind a separate attack on an Eid gathering.

Bangladesh's home minister last week said the banned JMB carried out the Gulshan cafe attack despite the Islamic State group claiming responsibility.

Attackers carrying bombs and machetes killed at least three people at a huge prayer rally marking the start of the

Moslem

festival in the northern town of Sholakia on Thursday.

"(The perpetrators) are members of JMB. They did it (the attack) in Gulshan and they also did it here," Inspector General of Police Shahidul Hoque told

news hound

s in Sholakia.

Police have arrested one person over the Eid attack.
Posted by: Fred || 07/10/2016 00:00 || Comments || Link || E-Mail|| [10794 views] Top|| File under: Islamic State
Caucasus/Russia/Central Asia
Eight militants killed in Dagestan clashes
[RFE/RL] Eight members of an armed group and one law enforcement officer were killed in clashes in Dagestan. Russia's National Counterterrorism Committee said that three officers of the Federal Security Service were also wounded during the ongoing clashes in a rural area south of the regional capital, Makhachkala.
It said the armed group was responsible for attacks on police, civilians, and for what it called acts of terror.

Security officials said a police operation continued in a nearby area of forests and mountains on July 8 to take care of any remaining militants.
Posted by: ryuge || 07/10/2016 00:00 || Comments || Link || E-Mail|| [10793 views] Top|| File under:
The Grand Turk
Three killed in PKK car bombing in Turkey's southeast
[AlAhram] A car

kaboom

Saturday blamed on Kurdish

holy warriors

killed two Turkish soldiers and one civilian in The Sick Man of Europe Turkey


...the only place on the face of the earth that misses the Ottoman Empire....


's troubled southeast, security sources said.

At least 10 people were

maimed

in the attack on a post of the Turkish gendarmerie outside the city of Mardin which was carried out by the outlawed Kurdistan Workers' Party (PKK), the sources said. The gendarmerie is a branch of the Turkish army which looks after domestic security.

The PKK has staged near daily attacks against the Turkish security forces since a two-and-a-half-year truce collapsed last July.

The government has launched military operations against the group inside urban centres in southeast Turkey which activists claim have caused needless civilian casualties.

The army said Saturday that the day before security forces had killed 17 PKK

holy warriors

in

festivities

in Semdinli in the southeastern Hakkari province and also two

holy warriors

in Baskale in Van province.

The PKK in June claimed a bombing outside police headquarters in Midyat, also in Mardin province, that killed six people, including a pregnant policewoman.

Meanwhile the

bully boy

Kurdistan Freedom Falcons (TAK) -- seen as an splinter group of the PKK -- had claimed a

boom-mobile

ing in the centre of Istanbul in June that killed 11 people.
Posted by: trailing wife || 07/10/2016 00:00 || Comments || Link || E-Mail|| [10795 views] Top|| File under:
Home Front: WoT
Lockdown of US Congress Lifted after Being Activated by Security Alert
[ENGLISH.ALMANAR.LB] Police reopened Friday the seat of the US Congress in Washington after an emergency lockdown had been imposed due to a security alert.

"The incident requiring staff to lockdown has concluded," U.S. Capitol police announced at about 9:45 a.m. "Staff may return to normal operations. Thank you for your cooperation."

Police had previously indicated that agents were searching for an individual, without providing further details, local media reported.

Republican Congressman Dennis Ross told the daily The Hill that an employee had been seen in the building wielding a firearm.

Soon after 9 a.m., cops sent a note telling Congressional staff to "close, lock and stay away from external doors and windows." The same orders applied to tourists at the Capitol Visitor Center.

Capitol police spokeswoman Eva Malecki said the lockdown had been ordered "out of an abundance of caution."
Posted by: Fred || 07/10/2016 00:00 || Comments || Link || E-Mail|| [10794 views] Top|| File under:
India-Pakistan
Taliban suspect, Lyari gangster killed in 'encounter'
[DAWN] Police on Friday claimed to have killed a

Lion of Islam

linked with the Tehrik-e-Taliban Swat


...a valley and an administrative district in the Khyber Pakhtunkhwa Province of Pakistain, located 99 mi from Islamabad. It is inhabited mostly by Pashto speakers. The place has gone steadily downhill since the days when Babe Ruth was the Sultan of Swat...


(TTS) and a gangster from Lyari


...one of the eighteen constituent towns of the city of Karachi. It is the smallest town by area in the city but also the most densely populated. Lyari has few schools, substandard hospitals, a poor water system, limited infrastructure, and broken roads. It is a stronghold of ruling Pakistan Peoples Party. Ubiquitous gang activity and a thriving narcotics industry make Lyari one of the most disturbed places in Karachi, which is really saying a lot....


in an 'encounter' in the Manghopir area.

The police said those killed were planning to carry out terror acts in the metropolis during the Eidul Fitr holidays.

The officials added that the gangster, identified as Khalid alias Khhudai, was involved in the murder of at least 42 people, while the TTS

Lion of Islam

, Rehmatullah, had allegedly killed

coppers

, army and paramilitary troops besides political workers.Bloody Karachi


...formerly the capital of Pakistain, now merely its most important port and financial center. It is among the largest cities in the world, with a population of 18 million, most of whom hate each other and many of whom are armed and dangerous...


-West SSP Pir Mohammed Shah told Dawn that TTS and Lyari gangsters had developed a 'nexus' to carry out criminal activities in Karachi. The police had received reports that the

faceless myrmidons

and gangsters had joined hands after developing "links" with

faceless myrmidons

in Wadh, Balochistan



...the Pak province bordering Kandahar and Uruzgun provinces in Afghanistan and Sistan Baluchistan in Iran. Its native Baloch propulation is being displaced by Pashtuns and Punjabis and they aren't happy about it...


, said Manghopir SHO Ghulam Husain Korai.

The two suspects were

bumped off

in an exchange of fire with police in the early hours of Friday when the law enforcers along with the operatives of an intelligence agency conducted a targeted raid in Zebu Goth near Pakistain Restaurant, off the Northern Bypass, in the Manghopir area.


Posted by: Fred || 07/10/2016 00:00 || Comments || Link || E-Mail|| [10793 views] Top|| File under: TTP
Iraq
Anbar Antics: 4 die

4 ISIS Turban toes up near Ramadi

(IraqiNews.com) Anbar – The commander of al-Jazeera Operations, Major General Qassim al-Mohamadi, stated that a weapons cache belonging to ISIS was destroyed and four terrorists were killed in a coalition air strike west of Ramadi.

Mohamadi said "The international coalition air force destroyed a weapons cache and a mortar detachment and killed 4 ISIS members in al-Dolab area west of Heet (70 km west of Ramadi)."

Security forces and tribal fighters presently control the Heet District after liberating it from ISIS occupation 2 months ago.
Posted by: badanov || 07/10/2016 00:00 || Comments || Link || E-Mail|| [10793 views] Top|| File under:
Kirkuk Kombat Chronicle: 14 die
14 ISIS Bad Guys pining for the fjords

(IraqiNews.com) Kirkuk – A security source in Kirkuk Province stated, that air strikes southwest of Kirkuk have left with 27 casualties to ISIS.

According to information shared by the source, it was stated, "Today, a number of warplanes targeted ISIS' legal court and Diwan al-Hisba in the center of Hawija district, killing 14 ISIS members and wounding 13 others."

The source added, "The air strike was conducted in coordination with the intelligence services that located the ISIS members."
Posted by: badanov || 07/10/2016 00:00 || Comments || Link || E-Mail|| [10793 views] Top|| File under:
Iraqi Forces Push ISIL Back from Air Base in Mosul
[ENGLISH.ALMANAR.LB] The Iraqi army and popular forces have taken back al-Qayara air base in Southern djinn-infested Mosul
... the home of a particularly ferocious and hairy djinn...
after heavy

festivities

with the

ISIS

terrorist group, FNA quoted Nineveh province's governor-general as saying on Saturday.

"The Iraqi security, tribal and anti-terrorism forces could take full control of the air base after heavy

festivities

with the

ISIS

bad boy

s," Nawfal Hamadi al-Sultan said, and added, "The

faceless myrmidons

fled towards al-Qayara town after they came under the pro-government forces' heavy attacks, and left their weapons and equipment at the base."

"The pro-government forces have now deployed at the air base and plan to use it as a platform to launch military operations against the

ISIS

in Mosul in the future," he added.

Media reports said on Thursday that the

ISIS

terrorist group declared state of alert in Mosul in anticipation of the Iraqi army's advances and its imminent attack on the city after the Iraqi flag was hoisted in the city center.

After the Iraqi flag was hoisted on Bab al-Toub market in the center of Mosul by unknown parties, the

ISIS

called its bandidos

Death Eaters

to go on alert, the Arabic-language al-Sumeria News quoted an unnamed security source as saying on Thursday.

He noted that this is for the first time that the

ISIS

takes such a measure since two years that it captured Mosul city.

"The

gunnies

destroyed the

ISIS

's flags and took and made several arrests, taking their prisoners to an unknown place," he added.

Posted by: Fred || 07/10/2016 00:00 || Comments || Link || E-Mail|| [10801 views] Top|| File under: Islamic State
Israel-Palestine-Jordan
Israeli moderately injured in shooting attack on West Bank highway
[IsraelTimes] Army launches manhunt to find perpetrators; victim

maimed

by gunshot to the shin; incident occurred near Tekoa

An Israeli man was moderately

maimed

in a drive-by shooting attack on Saturday night near the West Bank settlement of Tekoa outside of Bethlehem, the army said.

The victim, a man in his 30s, received initial treatment on the scene before being taken by military ambulance to Shaare Zedek Medical Center in Jerusalem for further care, the Magen David Adom rescue service said.

He suffered a gunshot wound to the shin, according to a spokesperson for the hospital.

"Multiple bullet holes were identified on the vehicle," the army said.

The man's wife and five children were in the vehicle with him during the shooting, a spokesperson for the Etzion bloc said.

The Israel Defense Forces launched a manhunt to locate the perpetrator or perpetrators of the attack, a military spokesperson said.

The army closed off the village of Sa'ir, south of Tekoa, as an "additional security measure" during its search for the suspect, an IDF spokesperson said.

Paleostinian media reported that following the closure,

festivities

broke out between IDF soldiers and residents in Sa'ir.

The shooting attack took place at what's known as the "T" junction on the highway connecting the Efrat and Tekoa settlements in the Etzion bloc.

The Tekoa settlement was closed off immediately following the attack, according to a message sent to residents.
Posted by: trailing wife || 07/10/2016 00:00 || Comments || Link || E-Mail|| [10793 views] Top|| File under:
Southeast Asia
Foreign jihadis with ties to Daesh helping Abu Sayyaf
[Manila Times] Indonesian and Malaysian militants have joined the Abu Sayyaf in fighting Philippine security forces in Basilan province in the Muslim autonomous region.

Abu Sayyaf chieftain Isnilon Hapilon is now the leader of Daesh's new battalion in the Philippines, the Katibah Al-Muhajir or the "Battalion of Migrants" comprised mostly of Indonesian and Malaysian jihadists. Malaysian media quoted Singapore-based terror expert Rohan Gunaratna as saying that the new battalion in Basilan was set up because of difficulties faced by Daesh recruits in going to Iraq and Syria.

Gunaratna was quoted as saying, "Now we have seen that in the Philippines, IS has created Katibah Al-Muhajir, the Battalion of Migrants. They are (made up of) Malaysians and Indonesians. There are about ten Malaysians (there now)."

Last month, Daesh released a video telling its Southeast Asian supporters to head to the Philippines if they found it difficult to come to Iraq and Syria. Gunaratna said, "The Philippines can be a very important launching pad to reach Indonesia, Malaysia and Singapore because southern Philippines is very centrally located."

The Philippine military hasn't confirmed the new Daesh battalion, but security forces had previously killed several foreign jihadis in Basilan. Basilan province has reportedly become the center of power of the Abu Sayyaf after it pledged allegiance to the caliph of Daesh and named Hapilon as its new chieftain. Hapilon, alias Abu Abdullah, took over from Abu Sayyaf founder Abdurajak Abubakar Janjalani who was killed in a police shootout in December 1998.

In a video released by the Abu Sayyaf late last year, more than two dozen gunmen, including children, led by Hapilon were shown hiking in the Basilan hinterlands of Basilan while chanting "Dawlah Islamiyah (Islamic State)" and reciting an Arabic vow of allegiance.

In the video, Hapilon was shown with Abu Harith Al-Filibbieni, reportedly the deputy commander of al-Ansar Infantry Division of Daesh, and Mohd Najib Husen (Hussein), alias Abu Annas Al Muhajir, a division head of the Ansar al-Sharia of Daesh. Husen was with other Malaysian jihadis – Mahmud Ahmad, Muhammad Joraimee Awang Raimee, Amin Baco and Jeknal Adil.

The militants explained in the video that they had previously done the bayah, but did it again in front of their new leaders. It is not known when the video was recorded, but it was released just after the military claimed in December that Husen was slain during operations in Basilan.

In Maguindanao and Lanao del Sur provinces, the Bangsamoro Islamic Freedom Fighters and the Ansarul Khilafah also pledged allegiance to Daesh. Militants in Indonesia and Malaysia, including the Jemaah Islamiyah, have also done the same.

The jihadists also released a video of the Daesh's Alhayat Media Center which shows the Philippines as among countries in Southeast Asia they were planning to expand its 'caliphate'.

The Abu Sayyaf is now using the Daesh flag and also the Khilafah Islamiyah Movement and other radical groups in Lanao del Sur where local militants of the Ghuraba (Strangers) – both the Ghuraba and Khilafah Islamiyah Movement are led by a militant named Humam Abdul Najid, who was implicated in the 2013 Cagayan de Oro City bombings.

The Ghuraba is reportedly harboring foreign rebels, including an agent of the Jamaat al-Tawhid wal-Jihad, a group believed to be the original name of Daesh.
Posted by: ryuge || 07/10/2016 00:00 || Comments || Link || E-Mail|| [10795 views] Top|| File under:
Two Maoist militants, militiaman killed in Zamboanga clash
[SunStar] Three people, including two New People's Army militants, were killed in an encounter with Philippine troops in the province of Zamboanga del Sur.

Wesmincom spokesperson Filemon Tan, Jr said the clash happened Tuesday afternoon in Bayog. He said troops backed by militiamen were conducting security operation when they chanced upon a group of militants within Supon village. The gun battle that followed resulted in the deaths of two NPA militants and a militiaman.

The slain militants were identified as Ka Nilo and Ka Cherry, both members of the NPA's Sandatahang Yunit Pampropaganda (SYP)-KARA.
Posted by: ryuge || 07/10/2016 00:00 || Comments || Link || E-Mail|| [10795 views] Top|| File under:
Syria-Lebanon-Iran
Aleppo Adversarials
ISIS Top Dawg dies near Manbij


(I do love badanov's headlines!)

[ARA News] ALEPPO – A prominent jihadi and Emir of the Islamic State in Manbij was reported dead in an attack by the Kurdish-led Syrian Democratic Forces (SDF) on Saturday.

Abu Khalid al-Tunisi, ISIS Emir (prince) of Manbij, was killed along with a number of his escorts when the US-backed SDF fighters hit his car in Manbij city, military sources reported.

The Tunisian jihadi has been leading ISIS operations in Manbij city on the Syrian-Turkish border after the group's military commander was killed in earlier clashes with the SDF.

"The death of Abu Khalid al-Tunisi was confirmed after our forces bombed his car in Manbij city," a spokesman for the SDF told ARA News. "At least four ISIS militants were accompanying al-Tunisi when we targeted their car with an artillery shell. They were all killed."

The Syrian Democratic Forces have recently recaptured the entire countryside of Manbij, including over 110 villages and farms, after heavy fighting with ISIS militants.

Supported by the US-led coalition's airstrikes, the SDF has advanced towards the ISIS-held city of Manbij after launching a new operation five weeks ago.

Since the start of the battle for Manbij border pocket in northern Syria on 31 May, the Kurdish-led Syrian Democratic Forces (SDF) have reportedly killed a number of prominent jihadis from the Islamic State group (ISIS), including Manbij governor Osama al-Tounsi, jihadi commander Dahham al-Hussein, and ISIS senior leader Abu Hamza al-Ansari.

ISIS is leaving Manbij, says SDF spokesperson

[Rudaw] The liberation of Manbij is near as Islamic State (ISIS) knows they are defeated and are trying to blend in with the civilian population to escape the city, said Shervan Derwish, spokesperson of the Syrian Democratic Forces (SDF).

"ISIS militants are wearing civilian clothes and leaving their weapons in peoples' homes in order to escape," Derwish said in an SDF video posted to YouTube. "They are carrying razors in their pockets in order to be able to quickly shave off their beards in order not to be identified."

"They know that there is no hope and we are taking over," he added. "They are leaving."

The SDF continues to advance into the city, evacuating civilians as they go. On Friday, the SDF announced that a sniper battalion had arrived in Manbij to participate in the final push for the city.

Syrian Democratic Forces launched an operation to liberate Manbij from Islamic State under the umbrella of the locally formed Manbij Military Council in early June. The SDF are a multi-ethnic force dominated by the Kurdish Peoples' Protection Units (YPG).

Routing the Islamic State from Manbij will cut the extremist group off from the border with Turkey, thereby limiting its ability to bring in supplies and fighters. It will also bring the Kurds closer to connecting their cantons of Kobane and Efrin. Over 14,000 civilians flee ISIS-held town in northern Syria

[ARA News] MANBIJ – More than 14,000 Syrian citizens have been able to escape the city of Manbij


...a city in the Aleppo Governorate, 30km west of the Euphrates. In 2004, its population of nearly 100,000 was mainly Arab, Kurdish and Circassian Sunnis...

which is still held by the Islamic State (ISIS) radical group. The civilians headed to nearby areas recently liberated by the Kurdish-led Syrian Democratic Forces (SDF).

This comes after the SDF opened humanitarian corridors between the war-torn city and its liberated countryside.

Most of the families that escaped Manbij city have been received by their sons who are fighting in the ranks of the SDF-led Manbij Military Council, who had earlier fled Manbij and formed the council to fight against ISIS.

According to the leadership of the SDF-led Manbij Military Council, the delay of liberating the city came due to the fear for the stranded civilians inside the city.
YPG repels al-Qaeda attack on Kurdish district in Aleppo

[ARA News] ALEPPO – Militant fighters of the al-Qaeda-linked Nusra Front on Wednesday launched an offensive on a Kurdish district in Syria's northern city of Aleppo, using mortar shells, amid attempts to infiltrate into the district, activists and military sources reported.

Nusra fighters, supported by Islamist rebels of the Ahrar al-Sham Movement, targeted populated areas in the Sheikh Maqsoud district with mortar fire, killing at least four people and wounding a dozen more.

"The injured were transferred to a field hospital for treatment. Some of them are in critical condition," a medical source in the Sheikh Maqsoud hospital told ARA News. "Rescue teams are still searching for survivors under the rubble."

The Islamists also targeted a security checkpoint for the Kurdish forces of the People's Protection Units (YPG) at the entrance of Sheikh Maqsoud district.

"Clashes broke out when a number of terrorists tried to infiltrate into the district. Nusra and its allies launched the mortar attack in order to cover the infiltration attempt, but we were eventually able to repel the offensive," YPG officer Ali Hamo told ARA News.

The official added that Nusra and its allies were forced to withdraw after six of their fighters were killed and four others were wounded.

The Kurdish district of Sheikh Maqsoud has been under siege by Syrian Islamist rebels for years, and violence has recently intensified in the district as the Kurdish YPG forces have been trying to push back Islamist fighters of the Nusra Front (al-Qaeda branch in Syria) and the Islamic Movement of Ahrar al-Sham.
Posted by: trailing wife || 07/10/2016 00:00 || Comments || Link || E-Mail|| [10793 views] Top|| File under: Islamic State
Hasakah Happenings
Kurd Kommies klaim kommander not killed


Why yes, dear Reader, badanov did strike again.

[ARA News] HASAKAH ‐ The Kurdistan Workers Party (PKK) on Saturday denied the news that PKK military commander Bahoz Erdal was killed in Syria.

A spokesperson of the unknown Tel Hamis brigade told Anadolu Agency (AA) that Erdal's car was blown up on Friday in Qamishli city in northeastern Syria, with his guards. The news was quickly denied by the PKK.

"Our Commander Bahoz Erdal is on his duty in the mountains of Kurdistan," said Bahtiyar Dogan, the official spokesperson of the People's Defence Forces (HPG), accusing the Turkish media of spreading lies.

"We know that no one believes such false news. It's obvious that these news are merely produced to hit the morale of our forces and interrupt their advance," he added.

The only reported kaboom on Friday was one car of the Syrian Kurdish forces of the People's Protection Units (YPG), that was damaged by exploding ammunition, injuring two members of the YPG, the local Kurdish police said in a statement.

According to Ilhan Tanir, a Washington-based analyst and journalist specialized in Turkish politics, the Turkish government has repeatedly announced the death of Bahoz Erdal.

"When you look at archives you can see about every year the similar 'breaking' news out there [that Erdal is killed]. It is of course possible he has been indeed hit but just to be on the safe side it is better to wait for confirmation," he told ARA News.

"It's also important to remember that the AKP government desperately needs some kind of victory, real or imaginary. They need to change the news cycle for positive. Otherwise Turkish administration only makes headlines by their apologies, diplomatic defeats and security vulnerabilities. Turkish government needs some positive spin in news cycles even if it lasts only 24 hours," he concluded. Over 20 ISIS militants killed in clashes with Kurdish YPG forces northeast Syria

[ARA News] HASAKAH – At least 21 militants of the Islamic State (ISIS) were killed and dozens more wounded after clashes broke out between the group and Kurdish forces of the People's Protection Units (YPG) in Hasakah province in northeastern Syria, military sources reported on Tuesday.

"Clashes erupted when ISIS militants tried to infiltrate into the recently liberated town of Shaddadi in the southern countryside of Hasakah," a YPG spokesman told ARA News.

"Our [YPG] units responded to the attack with heavy weapons, killing and wounding dozens of Daesh terrorists," the Kurdish official said, using another acronym for ISIS.

The YPG media office reported the death of 21 ISIS militants, whose corpses were collected after the clashes stopped on Tuesday evening. It added that over 30 other militants were injured and some of them were taken by the YPG as hostages.
Kurds clash with Syrian regime forces in Hasakah

[ARA News] HASAKAH – The Syrian northeastern city of Hasakah witnessed heavy clashes between the Kurdish security forces of Asayish and pro-regime troops on Sunday midnight.

At least one pro-regime fighter was killed, while two Kurdish female members of the Asayish security were injured in the Hasakah clashes.

"The background of those clashes are unclear yet, but apparently the movements of the pro-Assad militiamen in the Kurdish districts of Hasakah have provoked the Asayish forces," a local media activist told ARA News.

An Asayish officer told ARA News that the pro-regime militiamen were trying to infiltrate into a Kurdish security checkpoint, which led to clashes between both sides.
Posted by: trailing wife || 07/10/2016 00:00 || Comments || Link || E-Mail|| [10795 views] Top|| File under: Islamic State
Raqqa Reconquista
Kurdish YPG fighters attack ISIS headquarters north Raqqa, kill 18 jihadis

[ARA News] RAQQA – Kurdish forces of the People's Protection Units (YPG) on Friday launched an offensive on headquarters of the Islamic State (ISIS) in the northern countryside of Raqqa, killing and wounding a number of ISIS jihadis, military sources reported.

The YPG hit an ISIS security centre south of Suluk town in northern Raqqa, using heavy weapons and mortar fire.

"At least 18 Daesh terrorists were killed in the operation," a YPG spokesman told ARA News, using another abbreviation for ISIS.

The official added that the Kurdish troops also seized a large deal of ammunition and light weapons after driving out ISIS fighters from the village of Shakrak in Raqqa's northern countryside.

"Under heavy blows by our [YPG] forces, Daesh militants were forced to withdraw from Shakrak," he said.

In the meantime, ISIS militants responded to the Kurdish attack by bombing the YPG-led town of Ain Issa north of Raqqa, where at least four YPG fighters were heavily injured.

"Supported by allies from the Syrian Democratic Forces (SDF), the YPG was able to repel the attack on Friday midnight," the YPG media office told ARA News. "The town is completely secure now, after the terrorists retreated towards their strongholds inside Raqqa city."

Islamic State jihadis threaten civil peace in Syria's Tel Abyad

[ARA News] TEL ABYAD – Radical group of the Islamic State (ISIS) has launched a car bomb attack in the city of Tel Abyad in Syria's northern Raqqa province, killing at least ten civilians and wounding a dozen more, activists and security sources reported on Friday.

"ISIS jihadis infiltrated into Tel Abyad city and launched the attack, targeting a populated market downtown," local activists told ARA News.

The blast claimed lives of ten civilians, including women and children, beside injuring 11 others.

Since the liberation of Tel Abyad city at the hands of the Kurdish YPG forces and allied fighters from the Syrian Democratic Forces (SDF) nearly a year ago, ISIS jihadis have succeeded to infiltrate into the city several times, launching suicide attacks and killing dozens of civilians.

Kurdish security forces of the Asayish, in cooperation with local committees, have installed new security checkpoints around the city to prevent future attacks by ISIS.
Posted by: trailing wife || 07/10/2016 00:00 || Comments || Link || E-Mail|| [10793 views] Top|| File under: Islamic State
Islamic State returns to battlefield in Palmyra, captures checkpoints from Syrian army
[ARA News] HOMS ‐ Militant fighters of the Islamic State
...formerly ISIS or ISIL, depending on your preference. Before that al-Qaeda in Iraq, as shaped by Abu Musab Zarqawi. They're very devout, committing every atrocity they can find in the Koran and inventing a few more. They fling Allah around with every other sentence, but to hear the pols talk they're not really Moslems....
(ISIS) launched a new offensive to regain positions in the Syrian ancient city of Palmyra in Homs province. Violence resumed on Saturday in Palmyra, which was regained by Syrian army forces ‐supported by Russian air cover‐ from ISIS

faceless myrmidons

in March.

Subsequent to

festivities

with the Syrian army forces, ISIS

faceless myrmidons

on Saturday captured three security checkpoints east of Palmyra, according to military sources and local activists.

"ISIS fighters launched a surprise attack on Syrian army checkpoints in eastern Palmyra. The group has used mortar fire and heavy weapons in the attack, forcing the regime troops to evacuate at least three security checkpoints," media activist Amro al-Hussain told ARA News in Palmyra.

The source reported that the Syrian army forces withdrew towards their headquarters inside the city of Palmyra, after seven of their soldiers were killed and more than 15 others were

maimed

in the offensive.

ISIS jihadis have reportedly advanced in the Sawami area in Palmyra suburbs, pushing the Syrian army back towards the city centre.
Posted by: trailing wife || 07/10/2016 00:00 || Comments || Link || E-Mail|| [10794 views] Top|| File under: Islamic State
Dozens Killed by Air Raids in Idlib and Hama
[Asharq Al-Awsat] The Syrian regime breached the truce that it announced by carrying out large-scale bombing that targeted areas inhabited by civilians yesterday in rural Idlib and Hama, killing dozens and prompting residents to flee.

According to the Syrian Observatory for Human Rights, at least 22 civilians including a child were killed yesterday in an air strike carried out by either Syrian or Russian fighter aircraft on the town of Darkush which is located in Idlib province in north-western Syria, near the Turkish border. The Observatory earlier reported that 15 civilians had been killed and 40 wounded in the town which is under the control of Al-Nusra Front (Al-Qaeda's arm in Syria) and other factions.

It also pointed out that the death toll is likely to rise as a result of the critical conditions of some of the injured and the fact that many people are missing. The village of Al-Sheikh Bahr in northern Idlib was also bombed, and this led to dozens of deaths and injuries. At the same time, warplanes bombed areas on the outskirts of Marazita; a village in the southern countryside of Idlib. However, there were no reports of injuries.

Jaish Al-Fatah, a coalition of factions that include Al-Nusra Front and Harakat Ahrar Al-Sham, controls the entire province of Idlib except the besieged towns of Fua and Kefraya. Tens of thousands of residents live in Idlib and the regime has expanded the range of its shelling that targeted areas in the town of Kafr Takharim in the northern Idlib countryside, and this resulted in people being injured.
Posted by: badanov || 07/10/2016 00:00 || Comments || Link || E-Mail|| [10794 views] Top|| File under:
Truce Extended for Another 72 Hours: Syrian Army
[ENGLISH.ALMANAR.LB] The General Command of the Army and Armed Forces announced in a statement on Saturday that the truce enforced in the past two days has been extended for another 72 hours from 1:00 am on July 9 to midnight on July 12.

The truce applied on July 6, which covered all the Syrian territory, lasted from 1:00 am on Wednesday until Friday midnight.
Posted by: Fred || 07/10/2016 00:00 || Comments || Link || E-Mail|| [10793 views] Top|| File under: Govt of Syria
Syrian Army Regains Maidaa in Eastern Gouta, Advances in Aleppo
[ENGLISH.ALMANAR.LB] The Syrian army managed on Saturday to regain control over Maidaa town in Eastern Gouta in Damascus countryside, blocking a key support route used by the terrorist groups in the area.

The Syrian army also pressed the terrorist groups in Aleppo northern countryside, advancing in Lairamoun city which lies in the vicinity of the Castello highway.

A number of Nusra Front (Qaeda branch in the Levant)

bad boyz were potted

by the Syrian army that ambushed them in Daraa northern countryside.

One of the notorious commanders of the

ISIS

terrorist group was killed in

festivities

with the Syrian army soldiers in the Eastern province of Deir Ezzor, FNA reported.

Posted by: Fred || 07/10/2016 00:00 || Comments || Link || E-Mail|| [10793 views] Top|| File under: Govt of Syria
Isis shoots down Russian helicopter over Syria killing two pilots
[IBT] Two Russian pilots have been killed after their helicopter was shot down by Isis (Islamic State) fighters over Syria. The Russian Ministry of Defence confirmed that the Mi-25 helicopter was brought down over Palmyra, Homs yesterday (8 July).

The crew had successfully thwarted advancing terrorists, but were struck as they returned to base.

An official statement from the Ministry of Defence said: "On July 8, Russian military pilot-instructors Evgeny Dolgin and Ryafagat Khabibulin, were conducting a calibration flight on a Syrian Mi-25 (export version of the Mi-24) helicopter loaded with ammunition in the province of Homs.

"The crew received a request from the Syrian command group to help defeat the advancing terrorists and fire for effect. The captain of the aircraft, Ryafagat Khabibulin, made the decision to attack.

"Having spent their ammunition, while turning back to the base, the helicopter was shot down by terrorists from the ground and crashed in an area controlled by the Syrian government. The crew did not survive."

The Ministry said that both pilots will posthumously receive state awards for their actions Mail Online reports. A statement from IS (Daesh), translated by the ISIS-affiliated Amaaq news agency, confirmed the attack. It read: "By Allah's grace alone, the soldiers of the Khilafah launched an attack with heavy weapons on Nusayri regime locations east of the silos in Tadmur city.

"The Mujahidin managed to take control over three checkpoints of the apostates, where afterwards, one of the knights of the shahada managed to advance with his booby-trapped BMP and blow it up amid a gathering of elements from the army and the Rafidi militia elements that support them, killing and injuring dozens.

"In the meantime, the soldiers of the Khilafah shot down a Russian helicopter as it attempted to raid their locations, which led to destroying it and killing those on board and all praise is due to Allah."

To date, 10 Russian military personnel have died during the Syria conflict.

Posted by: Besoeker || 07/10/2016 00:00 || Comments || Link || E-Mail|| [10794 views] Top|| File under:
Terror Networks
The Beatings Will Continue, With Coalition Airstrikes
Islamic State beheads six of its own militants for revealing locations of top jihadi leaders to US-led coalition

[ARA News] DUHOK – The extremist group of Islamic State (ISIS) on Wednesday executed six of its own militants on charges of "treason", after accusing them of leaking security information to the US-led coalition.

Informed local sources told ARA News that ISIS has arrested six of its own security members of the al-Hisba department in the city of Mosul in Iraq's northwestern Nineveh province.

"The ISIS leadership suspected that the al-Hisba members were leaking confidential information to the western coalition – whose airstrikes have recently killed top jihadi officials. After interrogation, the Mosul Sharia Court issued a decision to publicly execute the six suspects," media activist Abdullah al-Malla told ARA News in Mosul, citing an ISIS official.

"The six jihadis were beheaded in front of dozens of ISIS officials in central Mosul," al-Malla reported.

This comes just three days after the US-led coalition renewed its airstrikes on headquarters of the Islamic State (ISIS) in northwestern Iraq, killing and wounding dozens of militants, including top jihadi leaders.

Muhammad Ahmed al-Bajjari, head of ISIS military operations in northwestern Iraq, was killed in an airstrike by the coalition forces in Mosul city of Nineveh province. "Al-Bajjari was killed along with several other ISIS fighters. He had played a main role in planning ISIS military operations against the Kurdish Peshmerga forces and Iraqi army in the vicinity of Mosul," director of the Nineveh media centre Raafat al-Zarari told ARA News on Saturday.

Another coalition strike has reportedly killed the head of Islamic Police [al-Hisba] in Mosul, known as Hatim Taleb al-Hamdouni.

"More than 30 ISIS jihadis were killed in the past two days, including top ISIS officials like Hamdouni and al-Bajjari," local media activist Farad Mirani told ARA News.

ISIS suspects that some of its own members have been leaking information to the coalition's forces about confidential locations of the group's leaders.

By intensifying its air campaign against the radical group, the western coalition's bombardment in Nineveh province has caused heavy losses in ISIS ranks. According to observers, this could facilitate a ground progress by the Kurdish Peshmerga and allied Iraqi forces against ISIS.
ISIS jihadis slaughter dozens of civilians north Syria

[ARA News] AFRIN – Extremists of the Islamic State (ISIS) have killed dozens of civilians in Syria's northern Aleppo province, activists and eyewitnesses reported on Monday.

The radical group has captured over 40 civilians while trying to escape the ISIS-held town of Um al-Housh in Aleppo countryside.

"ISIS terrorists have mercilessly slaughtered them at the entrance of the town, threatening the residents that anyone who would try to leave without permission will face a similar punishment," local media activist Salem Hamdan told ARA News.

The victims were trying to reach areas held by the western-backed Syrian Democratic Forces (SDF) in the northern countryside of Aleppo, before ISIS militants captured and slaughtered them.
Posted by: trailing wife || 07/10/2016 00:00:00 || Comments || Link || E-Mail|| [10796 views] Top|| File under: Islamic State
Who's in the News
50
[untagged]
10
Islamic State
9
Govt of Pakistan
2
Govt of Syria
1
Govt of Iraq
1
Sublime Porte
1
Govt of Iran
1
TTP
Bookmark
E-Mail Me
The Classics
The O Club
Rantburg Store
The Bloids
The Never-ending Story
Thugburg
Gulf War I
The Way We Were
Bio
Merry-Go-Blog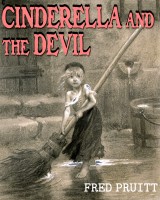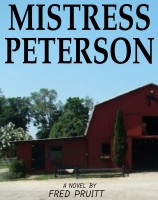 On Sale now!


A multi-volume chronology and reference guide set detailing three years of the Mexican Drug War between 2010 and 2012.

Rantburg.com and borderlandbeat.com correspondent and author Chris Covert presents his first non-fiction work detailing the drug and gang related violence in Mexico.

Chris gives us Mexican press dispatches of drug and gang war violence over three years, presented in a multi volume set intended to chronicle the death, violence and mayhem which has dominated Mexico for six years.
Click here for more information


Meet the Mods
In no particular order...


Steve White
Seafarious
tu3031
badanov
sherry
ryuge
GolfBravoUSMC
Bright Pebbles
trailing wife
Gloria
Fred
Besoeker
Glenmore
Frank G
3dc
Skidmark



Better than the average link...



Rantburg was assembled from recycled algorithms in the United States of America. No trees were destroyed in the production of this weblog. We did hurt some, though. Sorry.
3.236.65.63

Help keep the Burg running! Paypal: