Africa Horn
Sudan: Opposition Sign Power-sharing Deal with Military
[AAWSAT] Sudan's military rulers and the main opposition coalition signed a power-sharing agreement on Sunday to open the door for a transition to civilian rule following the overthrow of President Omar al-Bashir in April.

Representatives initialed a constitutional document that would establish a joint military and civilian council to rule for a little over three years until elections can be held.

The agreement would establish a Cabinet appointed by the activists, as well as a legislative body, the Associated Press reported.

The military overthrew al-Bashir in April following months of mass protests against his three-decade-long autocratic rule. The protesters remained in the streets, demanding a rapid transition to a civilian authority.

The parties are expected to put their final signatures on the agreement on Aug. 17 at a ceremony in Khartoum attended by foreign leaders.

According to sources familiar with the negotiations, the formation of a sovereign council will be announced on Aug. 18, Reuters reported.

Meanwhile, a new prime minister will be named on Aug. 20 and a cabinet on Aug. 28.

The cabinet and the sovereign council will meet together on Sept. 1, the sources noted, ahead of the appointment of a legislative assembly in three months.


Posted by: Fred || 08/05/2019 00:00 || Comments || Link || E-Mail|| [6488 views] Top|| File under: Govt of Sudan
Africa North
Seventeen dead in car explosion in central Cairo
[ENGLISH.ALARABIYA.NET] Seventeen people have died and 32 have been injured in

a kaboom

outside Egypt's National Cancer Institute in central Cairo, Egypt's health ministry said early on Monday.

A car driving against traffic on Cairo's corniche collided with three other cars, causing

the earth-shattering kaboom

, Egypt's interior ministry said in a statement.

Egypt's public prosecutor is investigating the cause of the incident, according to sources.

The National Oncology Institute is located in El Manial district and directly overlooks the Nile, an area with high traffic density.

According to the Ministry of Health,

the earth-shattering kaboom

also caused damage to facilities inside the Institute.

The Ministry of Health also announced that it evacuated the Institute and transferred the patients to al-Munira Hospital.
Posted by: Fred || 08/05/2019 00:00 || Comments || Link || E-Mail|| [6492 views] Top|| File under:
Libya: LNA Downs Several Drones
[AAWSAT] The situation in Libya's capital, Tripoli


...a confusing city, one end of which is located in Lebanon and the other end of which is the capital of Libya. Its chief distinction is being mentioned in the Marine Hymn...


, was relatively calm due to heavy losses of armed militias loyal to Government of National Accord (GNA), according to Commander of Libya National Army's (LNA) Ain Zara axis, Major General Fawzi al-Mansouri.

Mansouri told Asharq al-Awsat that the battle to liberate Tripoli had entered its final phase, pointing that 32

holy warriors

were killed and dozens of others injured.

Information Officer of the 73rd Infantry Brigade al-Mundhir al-Kartoush announced that of the killed

krazed killer

s, 13 were from Misrata. He indicated that the militias targeted civilian areas behind LNA forces, which in turn destroyed a large force in al-Saddadah before moving towards al-Shwayrf.

Libyan National Army (LNA) announced it had destroyed several drones, one of which was a Wing Loong model and was heading towards Misrata, announced Spokesman for the Volcano of Rage Operation (VRO), Mustafa al-Majai.

The air defenses managed to down the drone inside Abugrein, 12 KM west of Misrata, Majai told Agence

La Belle France

-Presse (AFP), adding that it was carrying five guided missiles and was ready to carry out strikes inside the city.

VRO published pictures showing a destroyed medium-sized drone, along with several missiles carrying a red flag.

Last week, Volcano of Rage announced it destroyed several drones claiming they belonged to the LNA, however, Army sources denied the allegations.
No, no! Certainly not!
indicating the drone dropped in al-Jufra belonged to Tripoli militias.

In other news, Deutsche Presse-Agentur (DPA) reported that LNA commander Khalifa Haftar

...Self-proclaimed Field Marshal, served in the Libyan army under Muammar Qadaffy, and took part in the coup that brought Qadaffy to power in 1969. He became a prisoner of war in Chad in 1987. While held prisoner, he and his fellow officers formed a group hoping to overthrow Qadaffy, so it's kind of hard to describe him as a Qadaffy holdover. He was released around 1990 in a deal with the United States government and spent nearly two decades in the United States, gaining US citizenship. In 1993, while living in the United States, he was convicted in absentia of crimes against the Jamahiriya and sentenced to death. Haftar held a senior position in the anti-Qadaffy forces in the 2011 Libyan Civil War. In 2014 he was commander of the Libyan Army when the General National Congress (GNC) refused to give up power in accordance with its term of office. Haftar launched a campaign against the GNC and its Islamic fundamentalist allies. His campaign allowed elections to take place to replace the GNC, but then developed into a civil war. Guess you can't win them all...
arrived in Cairo heading a delegation on a visit to discuss the latest developments in Libya.

Meanwhile,


...back at the abandoned silver mine, there was another explosion...


Tripoli residents reported random shelling in the vicinity of Mitiga International Airport, while airport authorities announced in a brief statement it suspended air traffic.

The United Nations


...where theory meets practice and practice loses...


Support Mission in Libya (UNSMIL), announced that as part of his ongoing efforts to build a unified international position on Libya, SRSG Ghassan Salame met separately with Kuwait's Ambassador to Libya Mubarak al-Adwani, US Embassy Chargé d' Affaires Joshua Harris and Malta Ambassador Saliba Charles, who invited him to Malta this month.

Posted by: Fred || 08/05/2019 00:00 || Comments || Link || E-Mail|| [6534 views] Top|| File under: Arab Spring
Europe
Migrants on German NGO ship allowed to disembark in Malta
[ENGLISH.ALARABIYA.NET] Malta said it has authorized 40 migrants colonists aboard a rescue ship run by German NGO Sea-Eye to disembark following an agreement reached among several EU countries to take them in.

The deal was announced after the migrants colonists on the Alan Kurdi ship, rescued on Wednesday off Libya, had been barred from landing in

Italia

.



Italia

's far-right Interior Minister Matteo Salvini has taken a hard line against migrants colonists entering the country.

The migrants colonists will arrive in the Maltese capital Valletta later Sunday, the Maltese government said late Saturday.

The German government and the Europe

...the land mass occupying the space between the English Channel and the Urals, also known as Moslem Lebensraum...
an Commission made arrangements for the migrants colonists to be shared among several EU countries, it said.

None of the 40 migrants colonists will remain in Malta and the Alan Kurdi - named after a Syrian toddler who drowned in the Mediterranean Sea - will stay in international waters as they disembark.

The government gave no indication which countries had agreed to take them in.

But Portugal said on Saturday that it was prepared to accept five of those on board, and that

La Belle France

, Germany and Luxembourg had offered to take others.

On Thursday, Salvini said that the German government had told the European Commission that unless the 40 migrants colonists onboard the Alan Kurdi were allowed to disembark in

Italia

it would not take in a group of 30 migrants colonists it had already promised to accept.

"This is real blackmail," said Salvini. "It confirms that other European countries consider

Italia

as their refugee camp, but things have changed and we no longer accept orders and invasions."

During its last rotation off Libya in early July, the Alan Kurdi rescued 109 migrants colonists and disembarked them in Malta.

Meanwhile another humanitarian ship, Open Arms, was looking for a port to disembark 121 migrants colonists.

The Spanish NGO Proactiva Open Arms had rescued 55 migrants colonists off Libya on Thursday, and then took on a second group of 69 the next day.

Two pregnant women and the sister of one of them were allowed to disembark in

Italia

for medical reasons, while the others remain on board the ship which is barred from entering Italian territorial waters.

Sea-Eye 2019-08-04 Rescued migrants in limbo as Salvini bans second charity ship
Sea-Eye 2019-07-09 Sea-Eye rescues 44 migrants off Libya's coast
Sea-Eye 2019-07-08 Malta bans Sea-Eye migrant rescue ship from its waters, 2nd diembarks passengers in Lampedusa

Posted by: Fred || 08/05/2019 00:00 || Comments || Link || E-Mail|| [6543 views] Top|| File under: Moslem Colonists
Great White North
Resident of Canada Escapes From Jail in Iran, Returns Home
[AAWSAT] An Iranian serving a life sentence on a conviction of designing a "pornographic" website has fled the country while on short-term release from prison and has arrived in Canada, the foreign ministry and Iranian authorities said.

"Canada welcomes the news that Saeed Malekpour has been reunited with his family in Canada," Canada's foreign ministry

front man

said in a statement received by AFP.

"We have advocated for Mr Malekpour's release and are pleased that he is now in Canada," the

front man

said, without elaborating due to privacy considerations.

For his part Iran's judiciary

front man

Gholamhossein Esmaili said: "this individual was barred from leaving the country and has apparently left... via unofficial channels and has not returned."

"This individual was sentenced to life in jail and had served more than 11 years of his sentence," Esmaili added, as quoted by the judiciary's official news agency, Mizan Online.

According to AFP, his sister posted a video on Twitter confirming he had returned to Canada.

"My brother Saeed Malekpour has just arrived to Canada! The nightmare is finally over!" Maryam Malekpour said.

Canadian media said he had landed in Vancouver on Friday.

Malekpour was arrested in December 2008 in Iran

...a theocratic Shiite state divided among the Medes, the Persians, and the (Arab) Elamites. Formerly a fairly civilized nation ruled by a Shah, it became a victim of Islamic revolution in 1979. The nation is today noted for spontaneously taking over other countries' embassies, maintaining whorehouses run by clergymen, involvement in international drug trafficking, and financing sock puppet militias to extend the regime's influence. The word Iran is a cognate form of Aryan, the abbreviation IRGC is a cognate form of Stürmabteilung (or SA), the term Supreme Guide is a cognate form of either Shah or Führer or maybe both, and they hate Jews Zionists Jews. Their economy is based on the production of oil and vitriol...
when he returned to his native land to visit his dying father. He was accused of operating a pornographic website.

He was initially sentenced to death, but that was commuted to life in prison in August 2013, AFP reported.

According to reports at the time, he had been found guilty on three counts, including "designing and moderating adult content websites" and "insulting the sanctity of Islam".


Posted by: Fred || 08/05/2019 00:00 || Comments || Link || E-Mail|| [6505 views] Top|| File under: Govt of Iran
India-Pakistan
Indian Kashmir Dissolved.
[ENGLISH.ALARABIYA.NET] Authorities in Indian-administered

Kashmire

placed large parts of the disputed region under lockdown early Monday amid a massive troop buildup by India, which traded accusations of

festivities

with Pakistain at the de facto border.

The recent tensions started in the last 10 days after New Delhi deployed at least 10,000 troops, but a security source told AFP a further 70,000 had been dispatched in what is believed to be an unprecedented level.

"As per the order there shall be no movement of public and all educational institutions shall also remain closed," the state government ordered for Srinagar, the capital of Indian-administered

Kashmire

, and surrounding areas, in a statement obtained by AFP.

"There will be a complete bar on holding any kind of public meetings or rallies during the period of operation of this order."

Universities, schools and colleges in the Hindu-dominated Jammu were ordered to be shut, and one district in that region was placed under lockdown.

Several other major districts of the

Moslem

-majority state were also placed under restrictions, local media reported.

Private mobile networks, internet services and telephone landlines were cut, with only the one government-owned mobile network remained operational, an AFP

news hound

said.

A

bigwig

told AFP nearly 300 administrative officials and top security officials had been issued with satellite phones.

Before the networks were cut, senior former and current Kashmiri politician leaders tweeted that they had been put under house arrest.

"I believe I'm being placed under house arrest from midnight tonight & the process has already started for other mainstream leaders," Omar Abdullah, a former chief minister of Jammu and

Kashmire

, tweeted.

In downtown Srinagar, a local resident told AFP government forces threw "chili bombs" that affect respiratory systems, on empty streets.

The last time similar restrictions were imposed in the territory was in 2016 after the killing of a popular rebel leader, which sparked months of violent street protests that left nearly 100 dead.

Omar Abdullah 2019-08-05 Former IoK chief ministers Mufti, Abdullah placed under house arrest; curfew-like restrictions imposed
Omar Abdullah 2019-05-14 FO condemns alleged rape of 3-year-old girl in occupied Kashmir
Omar Abdullah 2019-03-03 Banning JeI will only drive their activities underground: Omar


Announced - the special status to be dropped, Ladakh to be a separate unit. Statehood removed, now to be federally administered.




Posted by: Fred || 08/05/2019 00:00 || Comments || Link || E-Mail|| [6630 views] Top|| File under: Govt of Pakistain Proxies
Former IoK chief ministers Mufti, Abdullah placed under house arrest; curfew-like restrictions imposed
[DAWN] Indian government placed under house arrest the former chief ministers of Indian-Indian

Kashmire

e (IoK), Omar Abdullah and Mehbooba Mufti, late Sunday night and imposed curfew-like restrictions in the restive region.

"There shall be no movement of public. All educational institutions shall also remain closed. There will be a complete bar on holding any kind of public meetings or rallies during the period of operation of this order. Identity cards of essential services officials will be treated as movement passes wherever required," reads the Indian government order, but says "there is no curfew in place".

According to Greater

Kashmire

and Indian media, authorities also suspended internet services on cellphones, a common tactic to prevent anti-India demonstrations from being organised and stop dissemination of news.

Indian Prime Minister Narendra Modi is scheduled to chair a national security meeting today [Monday].


Posted by: Fred || 08/05/2019 00:00 || Comments || Link || E-Mail|| [6524 views] Top|| File under: Govt of Pakistain Proxies
Iraq
Eight drug traffickers caught after escaping police custody in Baghdad
[ENGLISH.ALARABIYA.NET] Eight out of 15 drug trafficking suspects have been recaptured after escaping custody in a Baghdad

cop shoppe

, Iraq's interior ministry said, as the breakout prompted several dismissals.

"The search continues to find the others," a police officer said, on condition of anonymity.

The 15 suspected members of a drug trafficking network escaped custody on Saturday, after having "insulted the police, then beaten them", according to a security services official.

The interior ministry said eight had been recaptured without specifying where they were being held.

Baghdad's police chief and the heads of al-Russafa police department in the capital's east and the station where the suspects pulled off their escape have all been fired, the ministry said.

On social media, images of video surveillance purported to be from the

cop shoppe

shows men in civilian clothing running through a door, apparently without any resistance.

No one in uniform is visible in the footage.

Prison security is a critical issue in Iraq, where escapes are not uncommon, whether by violence or bribery.

Iraq is the 12th most corrupt country in the world, according to Transparency International, and experts have pointed to high levels of corruption in its prisons.

During the insurrection and sectarian violence that followed the 2003 US-led invasion, hundreds of jihadists were able to escape from prison.

Iraq is currently seeking to try thousands of local and foreign jihadists, while keeping them in overcrowded prisons.

Many prisons have been rendered unusable by repeated conflicts.

The sale and use of drugs have been booming in Iraq. Authorities regularly announce the seizure of narcotics and the arrest of traffickers, particularly along the border with Iran.


Posted by: Fred || 08/05/2019 00:00 || Comments || Link || E-Mail|| [6483 views] Top|| File under: Narcos
Southeast Asia
Police deny Bangkok bombings were revenge
[Bangkok Post] Thai police have dismissed reports that the bombings in Bangkok were in revenge for the death of a suspected rebel sympathizer who died while in detention at a military camp in the far South. Deputy spokesman Krissana Pattanacharoen denied the reports and said that Prime Minister Prayut Chan-o-cha has instructed national police chief Chakthip Chaijinda to step up efforts to track down and arrest those involved.

According to earlier reports, two men from the far South who were arrested in connection with a bomb found at the Royal Thai Police (RTP) headquarters claimed they and eight accomplices wanted to create chaos in Bangkok to avenge the death of a suspected sympathizer detained at a military camp. The two men, both from Rueso district of Narathiwat, were apprehended on an inter-provincial bus at a police checkpoint in Chumphon province on Friday.

A security camera had captured images of a man dropping a suspicious looking object near the fence outside RTP headquarters on Thursday evening. The object was found to be a time bomb set to go off at 8am on Friday, but it was defused. Another source on the investigation team said security camera footage showed another four suspects allegedly involved in the bombings.

The four men boarded an inter-provincial bus from Songkhla's Hat Yai district on July 31 and got off at Mo Chit bus terminal in Bangkok the following day. The four then took a taxicab to Makro's Rangsit branch in Pathum Thani province where they changed their clothes before splitting into two groups of two, each group taking separate cabs.

One headed to a government complex on Chaeng Watthana Road in Bangkok and the other went to the Office of the Permanent Secretary for Defense in Nonthaburi's Pak Kret district. They then took cabs to Mo Chit, where they took a bus back to Hat Yai district on Thursday evening. Bombs went off at the two locations on Friday morning, the source said.

The source added the four suspects spoke Yawee, the Malay dialect spoken by locals in the far South.

Thai police may well have evidence I know nothing about, but it is interesting that every paragraph in my summary of the article, other than the first, is full of details about what's being denied.
Posted by: ryuge || 08/05/2019 00:00 || Comments || Link || E-Mail|| [6493 views] Top|| File under: Thai Insurgency
Syria-Lebanon-Iran
Syria: UN Calls for 'Aleppo Scenario' in Idlib, Russia Returns to Sochi
[AAWSAT] Russia and The Sick Man of Europe Turkey


...the only place on the face of the earth that misses the Ottoman Empire...


are cooperating once again to implement the Sochi Agreement in Idlib after failing with Damascus to achieve rapid military progress in northwest Syria.

Talks between Moscow and Ankara were launched to agree on the cease-fire after each party increased their demands. Turkey hinted at supporting the demand of opposition factions calling for the withdrawal of government forces to the deployment lines agreed on before recent military escalation.

Moscow and Damascus held the Ottoman Turkish side responsible for the implementation accord struck in the Russian resort of Sochi to withdraw heavy and medium weapons from the buffer zone in northwestern Syria.

Several Russian officials increased their demands for the implementation of the remaining terms of Sochi Agreement within 24 hours, especially regarding the highway between Hama and Aleppo.

Three months after the military offensive, government forces did not make strategic progress, and the UN says at least 450

non-combatants were killed

and over 440,000 others displaced.

Earlier, Damascus announced a "conditional truce" that included cease-fire in the de-escalation zone in Idlib, on condition

Death Eaters

and opposition groups withdraw forces and weaponry from a buffer zone as per Sochi.

Hayat Tahrir al-Sham, formerly al-Nusra, before that it was called something else

...al-Qaeda's Syrian affiliate, from which sprang the Islamic State...
(HTS), which controls Idlib province, warned in a statement that it would not abide by a cease-fire if its areas were targeted.

Western diplomatic sources told Asharq al-Awsat if a rapid military breakthrough is possible in Idlib, the formation of the constitutional committee will be accelerated in search of a political achievement amidst the military impasse.

Russia committed to implementing the Sochi Agreement through military action, providing air support to the government forces and launching several raids on the cities located over Latakia ‐ Aleppo and Hama ‐ Aleppo roads, according to the sources.


Posted by: Fred || 08/05/2019 00:00 || Comments || Link || E-Mail|| [6491 views] Top|| File under: al-Nusra
Who's in the News
27
[untagged]
6
Commies
3
Islamic State
3
Govt of Pakistain Proxies
3
Govt of Pakistan
2
al-Nusra
2
Govt of Iran
2
Moslem Colonists
2
Arab Spring
1
Govt of Sudan
1
Sublime Porte
1
Houthis
1
al-Qaeda
1
Fatah
1
Thai Insurgency
1
Palestinian Authority
1
Narcos
1
Govt of Iran Proxies
Bookmark
E-Mail Me
The Classics
The O Club
Rantburg Store
The Bloids
The Never-ending Story
Thugburg
Gulf War I
The Way We Were
Bio
Merry-Go-Blog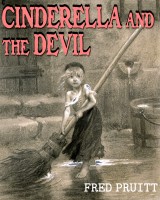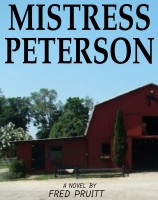 On Sale now!


A multi-volume chronology and reference guide set detailing three years of the Mexican Drug War between 2010 and 2012.

Rantburg.com and borderlandbeat.com correspondent and author Chris Covert presents his first non-fiction work detailing the drug and gang related violence in Mexico.

Chris gives us Mexican press dispatches of drug and gang war violence over three years, presented in a multi volume set intended to chronicle the death, violence and mayhem which has dominated Mexico for six years.
Click here for more information


Meet the Mods
In no particular order...


Steve White
Seafarious
Pappy
lotp
Scooter McGruder
john frum
tu3031
badanov
sherry
ryuge
GolfBravoUSMC
Bright Pebbles
trailing wife
Gloria
Fred
Besoeker
Glenmore
Frank G
3dc
Skidmark
Alaska Paul



Better than the average link...



Rantburg was assembled from recycled algorithms in the United States of America. No trees were destroyed in the production of this weblog. We did hurt some, though. Sorry.
34.239.147.7

Help keep the Burg running! Paypal: