-Lurid Crime Tales-
California man arrested for allegedly punching 84-year-old female Trump supporter in face
[WashingtonExaminer] A California man has been arrested after allegedly attacking a group of President Trump supporters and striking an 84-year-old woman in the face.

"He took his hand way back like he was going to punch me, and [he] hit me right across the face," 84-year-old Donna Snow told KCAL 9 News Los Angeles about the alleged attack at a Wednesday night Trump rally in Aliso Viejo, California. "Broke my earrings off."

The Orange County Sheriff's Office says a retired police officer stepped in, pulling his gun and apprehending the man who was allegedly armed with a knife at one point and screaming profanities at the group as he tried to flee.

Alvin Gary Shaw, 33,


...decidedly elderly for the yoot category, but clearly feral...

is in police custody facing charges of elder abuse, assault with a deadly weapon, and assault and battery.

Three other people were allegedly assaulted by Shaw during the fracas, and one person was taken to the hospital with a neck injury.


The Daily Mail has the usual photos, including several of our miscreant in a brilliantly white, clearly ironed white t-shirt demonstrating a middle class sensibility not usually seen in the feral yoot category. The article adds:

Alvin Gary Shaw, 33, confronted the small group of people during the gathering in Aliso Viejo - 50 miles south of Los Angeles - around 6.30pm.

Shaw allegedly blew smoke in some of the supporters' faces and used his cigar to burn one person's Trump sign, according to local reports.
Posted by: Sholunter Graith3951 || 09/20/2020 02:27 || Comments || Link || E-Mail|| [383 views] Top|| File under:
Afghanistan
Airstrikes on Taliban base in Afghanistan's northeast leave 30 civilian casualties
[ALMASDARNEWS] A twin Arclight airstrike

...KABOOM!...
on a Taliban


...mindless ferocity in a turban...


base in the northeastern Afghan province of Kunduz has left 30 civilian casualties, a Sputnik correspondent reported on Saturday."One airstrike was carried out in the Nikpai area of the Khanabad district of Kunduz, and when people gathered in the area another attack took place in which up to 30

non-combatants were killed

and

maimed

," an eyewitness told Sputnik.

According to another witness, the airstrikes left 12 civilians killed, including children, and 18 others injured. The witness added that seven Talibs had been killed and two others had been injured as a result of the airstrikes.

The Khanabad district chief confirmed the attack but declined to give further details on the strikes.

In a separate episode in Afghanistan's eastern Paktia province, Taliban carried out a series of attacks on army checkpoints one of which hit a vehicle carrying

security bigshot

s, including Mohammad Asif Tokhi, a deputy security officer, and Khanzada Karwan, a special forces commander.

"Insurgents attacked a number of checkpoints in the Wamana district ... and a

roadside kaboom

went kaboom! on the car," Paktia police chief Nisar Abdul Rahimzai told Sputnik, adding that the blast left Tokhi killed and Karwan injured.

According to the police official, several Taliban fighters were also killed or injured in the incident.

Another car

kaboom

took place in Afghanistan's northern Balkh province, leaving nine members of a local paramilitary force, including

big shot

Hashim Ahmadzai, injured and another soldier killed.

As confirmed to Sputnik by Balkh police

front man

Adil Shah Adil, the attack took place in the Dehdadi district of Balkh as Ahmadzai's motorcade was passing the area.




Posted by: Fred || 09/20/2020 00:00 || Comments || Link || E-Mail|| [177 views] Top|| File under: Taliban
Sarraj opposes oil deal with rival Haftar
[Al Ahram] Libyan officials said Saturday that the leader of the U.N.-supported government would not support a deal with his primary rival in the country's civil war to lift a months-long blockade on its vital oil trade.
They keep waving that "UN-backed" like it's a shield of authenticity. That won't help when you're in exile in Ankara
According to an official at his office, Prime Minister Fayez Sarraj opposed the final deal struck with Libyan National Army commander Khalifa Haftar
...Self-proclaimed Field Marshal, served in the Libyan army under Muammar Qadaffy, and took part in the coup that brought Qadaffy to power in 1969. He became a prisoner of war in Chad in 1987. While held prisoner, he and his fellow officers formed a group hoping to overthrow Qadaffy, so it's kind of hard to describe him as a Qadaffy holdover. He was released around 1990 in a deal with the United States government and spent nearly two decades in the United States, gaining US citizenship. In 1993, while living in the United States, he was convicted in absentia of crimes against the Jamahiriya and sentenced to death. Haftar held a senior position in the anti-Qadaffy forces in the 2011 Libyan Civil War. In 2014 he was commander of the Libyan Army when the General National Congress (GNC) refused to give up power in accordance with its term of office. Haftar launched a campaign against the GNC and its Islamic fundamentalist allies. His campaign allowed elections to take place to replace the GNC, but then developed into a civil war. Guess you can't win them all. Actually, he is, but slowly...
, whose east-based forces led a failed year-long siege to take the capital, Tripoli


...a confusing city, one end of which is located in Lebanon and the other end of which is the capital of Libya. Its chief distinction is being mentioned in the Marine Hymn...


, from the U.N.-backed government.

"The prime minister did not give his approval to the final version of the deal,'' the official told The

News Agency that Dare Not be Named

, speaking on condition of anonymity
... for fear of being murdered...
Haftar said in a televised address Friday that his forces would allow the Libyan oil facilities to start operating again for the first time since January ``with conditions that ensure a fair distribution of revenue.''

The deal to start pumping Libyan oil again appeared to have been spearheaded by the deputy prime minister, Ahmed Matiq, and emerged days after Sarraj said he planned to hand over power by the end of October to a new administration in Tripoli.

Matiq struck an agreement to distribute the country's petrodollars more equitably between its warring sides, according to Ahmed al-Mosmari, the

front man

of Haftar's self-styled Libyan Arab Armed Forces.

The deal between Matiq and Haftar's representatives did not address the scores of Russian mercenaries from Wagner, a Kremlin-linked private security company, stationed across oil fields that the National Oil Corporation says remain a barrier to the resumption of exports.

"Matiq surrendered very loose, very generous concessions to the LAAF, especially in the realm of banking and finance,'' said Jalel Harchaoui, a Libya expert at The Netherlands Institute of International Relations.

Harchaoui said the oil deal was already helping to "revitalize" Haftar after months of military setbacks that followed The Sick Man of Europe Turkey

...the only place on the face of the earth that misses the Ottoman Empire...
's military intervention supporting forces loyal to the Tripoli government.


Posted by: Fred || 09/20/2020 00:00 || Comments || Link || E-Mail|| [145 views] Top|| File under: Muslim Brotherhood
Fifth Column
The "White House Siege" has apparently been cancelled?
[PUBLISH.TWITTER]


Deirdre Schifeling, who leads the Fight Back Table's efforts to prepare for "mass public unrest" following the Nov. 3 election, founded and is campaign director for Democracy for All 2021 Action, a project of Arabella Advisors' Sixteen Thirty Fund.""



#OccupyTrump
Posted by: 3dc || 09/20/2020 00:00 || Comments || Link || E-Mail|| [545 views] Top|| File under: Antifa/BLM
Cries For Help Grow Following Ongoing Crime In Minneapolis
[MINNESOTA.CBSLOCAL] Concerns over an uptick in violence and a decrease in the number of

coppers

on the street to combat, has residents calling for action from city leaders.

Business owners in the third precinct are looking for help to stop the robberies and break-ins that are impacting their livelihoods.

Third precinct inspector Sean McGinty told them in an email he's lost 30% of street officers since the end of May.

"We're just running the police we do have ragged at this point they need their rest we need some kind of help from somewhere," said Steve Taylor.

Business owners in the fifth precinct are also asking for additional protection from the uptick in violence.

Two weeks ago they learned eight officers protect the 20 neighborhoods that make up the precinct.

Cries for help continue to come out from residents in the fourth precinct.


"Cries for help" will likely not produce much. I know it sounds strange, but voting for someone besides democrats might be the answer. (Wasted keystrokes, but it seems to help my arthritis.)


"Help us, come and see what's going on and we're really not getting any responses from the Mayor or city council we feel kind of alone right now," Liz Cruz said.

"This is something we have to treat urgently before more people die," Taylor said.

All the cries for help have one thing in common — all say they have not heard directly from city leaders about a plan to attack the uptick in violence.

"People are empowered right now because they are thinking 'oh yea less police force we can go and have whatever kind of fun we want to have shooting up everybody, killing people, killing teenagers in the middle of the day,'" Cruz said.

During Friday's city council meeting not one mention of the violence or a plan to confront it.

Most people we have talked to for the past four weeks say city leaders need to step up and help residents and business owners, both who feel helpless against the violence.

We've reached out to city council president Lisa Bender and vice president Andrea Jenkins for comment, but haven't heard back.

I'm laughing so hard at this point I'm standing up. I need butt reattachment surgery.
Posted by: Fred || 09/20/2020 00:00 || Comments || Link || E-Mail|| [376 views] Top|| File under: Antifa/BLM
BLM activist and spokesman for family of man killed by cops admits posing as a black person
| | |
| --- | --- |
| Not black. | Black |
[DailyMail, Where America Gets Its News] Community activist Satchuel Cole has admitted being a race faker after posing as a black person for years in Indianapolis


Cole, born Jennifer Lynn Benton, admitted in a Facebook post to having 'taken up space as a Black person while knowing I am white'


The activist was a member of the Indy10 Black Lives Matter group as well as being active in the LGBTQ community


The shock admission comes amid a string of woman who have admitted to lying about being black.
Okay. 'Fess up now. Do any of you curly-haired suckers actually actually spring from Africans? Like Bantus or Pygmies or Hausas or Igbos or something? Tell the truth now. I'm starting to come to the conclusion that 13 percent of the population's made up of beauty parlor blacks. Y'all go home at night and take yer blackface off and wash the Jeri-curl out and let yer hair down to your waist, maybe listen to some Lawrence Welk music, right?

How can you be really, truly black and mistake this woman for really truly black? She couldn't even pass muster as an octaroon! She's a Jennifer, fewgawdsake!

Ask yerself this: You work in a CVS that hasn't been burned down yet. She walks in and buys some hair straightener. Do you ask
a.) "Would you like a bag for that?" or
b.) "Are you gonna take it with you, or would you like to drink it here?"

Be honest now.
Posted by: Fred || 09/20/2020 00:00 || Comments || Link || E-Mail|| [356 views] Top|| File under: Antifa/BLM
Minneapolis Police 3rd Precinct Head To Business Owner: 'Reinforcements Aren't Coming Any Time Soon'
[MINNESOTA.CBSLOCAL] There's no long-term plan, and reinforcements aren't coming anytime soon.


Call a social worker.


That's what the head of the Minneapolis Police Department's 3rd Precinct said in an email to a business owner who shared that his employees are scared to go to work.

The neighborhood block of shops near East 48th Street and reliably Democrat Chicago, aka The Windy City or Mobtown
...home of Al Capone, the Chicago Black Sox, a succession of Daleys, Barak Obama, and Rahm Emmanuel...
Avenue has felt the impact of recent crime. Craig Paulson owns Pedego Electric Bikes.

"Couple robberies. Two, three robberies in the area, and some break-ins and a couple of crazy stunts," Paulson said.

Surveillance video shows a group accused of robbing Chad Stamps' wife inside her gift shop, 14 Hill, during the lunch hour earlier this month.

"So they stole our car, stole our wallet, checkbook, everything," Stamps said.

Stamps says one of the suspects punched someone trying to help her.

There's a window broken at Town Hall Tap. Someone opened fire inside the Pizza Hut. The employee who was there has now quit. And a car flying down the street crashed into a bus stop and business.

Russell Hrubesky lives and works nearby.

"I'm scared for my coworkers, but it's worrisome to see people that I care about just kind of in a dangerous area," Hrubesky said.

A nearby business relayed a similar message to the inspector of the 3rd Precinct via email. They also sharing it's hard to find employees who want to work in the area, and they are asking for a long-term plan.

Here is the response they received from Inspector Sean McGinty:


As far as a long-term plan I don't have one. I have lost 30% of my street officers since the end of May. Budget cuts from COVID-19 and an additional 1.5 million from the council in August we have let go 17 CSO's and cancelled a recruit class of 29. A potential Cadet class slated for January of 2021 was also eliminated. I takes about a year to get a police Officer onto the streets with hiring, backgrounds and field training so reinforcements aren't coming anytime soon. We are doing everything we can with what we have. I hate to see great businesses like yours and the rest of your corridor being victimized and feeling unsafe. Please let me know if you have any more questions.


"It does erode the confidence in the neighborhood of the people and being able to feel safe coming down here," Stamps said.

The Stamps store was hit a year ago, too. They say they're not going anywhere, but lawlessness can't continue.

"Nothing changed before and nothing's changed now, except that these criminals have gotten more emboldened about doing this," Stamps said.


Posted by: Fred || 09/20/2020 00:00 || Comments || Link || E-Mail|| [269 views] Top|| File under: Antifa/BLM
Home Front: WoT
Concentrated, Deadly Ricin Sent to White House, Addressed to President Trump
[REDSTATE] CNN
...formerly the Cable News Network, now who know what it might stand for...
has reported in the last 30 minutes that Ricin was discovered in a package sent to the White House, addressed to President Trump.

CNN broke into their coverage of the death of Justice Ginsburg to deliver the report:

The package was found at an off-site mail facility that handles all mail deliveries for the White House. The discovery of the ricin was apparently made days ago, but law enforcement officials have spent the last few days conducting tests on the substance to confirm it was indeed ricin.

A letter addressed to Donald Trump at the White House and containing the deadly poison ricin was mailed from Canada, according to the Royal Canadian Mounted Police.

NBC News is reporting that several other letters containing ricin were also intercepted at different facilities. It appears some of the letters were addressed to a Texas detention facility and sheriff's office. Only one was addressed to a political figure.

Business Insider reports that the FBI has identified a female suspect. The FBI did not elaborate further.

Posted by: Fred || 09/20/2020 00:00 || Comments || Link || E-Mail|| [254 views] Top|| File under:
Syrian military commander targeted in new assassination attempt
[ALMASDARNEWS] Unknown assailants targeted the car of a commander in the Syrian Arab Army's (SAA) 5th Corps, resulting in the latter suffering serious wounds in the Dara'a Governorate.According to a source in the Dara'a Governorate,

the earth-shattering kaboom

occurred near the historical city of Busra al-Sham in the southeastern part of the governorate.

The explosion occurred in front of the judicial complex, marking one of the first times in the last few months that any attack has been carried out in the city of Busra al-Sham.

No group has

grabbed credit

for this latest attack; however, some Syrian Arab Army sources believe the

liquidation

attempt was carried out by Free Syrian Army


... the more palatable version of the Syrian insurgency, heavily influenced by the Moslem Brüderbund...


(FSA) sleeper cells in the Dara'a Governorate.

Despite the Summer 2018 agreement in southern Syria, tensions in the Dara'a and al-Quneitra governorates still remain high, as former FSA and Hay'at Tahrir al-Sham, formerly al-Nusra, before that it was called something else

...al-Qaeda's Syrian affiliate, from which sprang the Islamic State...
(HTS) sleeper cells continue to wreak havoc.




Posted by: Fred || 09/20/2020 00:00 || Comments || Link || E-Mail|| [163 views] Top|| File under: al-Nusra
Who's in the News
26
[untagged]
15
Antifa/BLM
4
Sublime Porte
4
Govt of Iran
3
Commies
1
Moslem Colonists
1
Muslim Brotherhood
1
Taliban
1
Tin Hat Dictators, Presidents for Life,
1
al-Nusra
1
Govt of Iraq
1
Houthis
1
Human Trafficking
Bookmark
E-Mail Me
The Classics
The O Club
Rantburg Store
The Bloids
The Never-ending Story
Thugburg
Gulf War I
The Way We Were
Bio
Merry-Go-Blog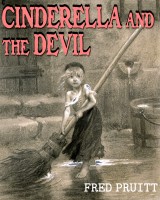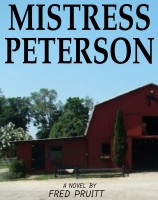 On Sale now!


A multi-volume chronology and reference guide set detailing three years of the Mexican Drug War between 2010 and 2012.

Rantburg.com and borderlandbeat.com correspondent and author Chris Covert presents his first non-fiction work detailing the drug and gang related violence in Mexico.

Chris gives us Mexican press dispatches of drug and gang war violence over three years, presented in a multi volume set intended to chronicle the death, violence and mayhem which has dominated Mexico for six years.
Click here for more information


Meet the Mods
In no particular order...


Steve White
Seafarious
Pappy
lotp
Scooter McGruder
john frum
tu3031
badanov
sherry
ryuge
GolfBravoUSMC
Bright Pebbles
trailing wife
Gloria
Fred
Besoeker
Glenmore
Frank G
3dc
Skidmark
Alaska Paul



Better than the average link...



Rantburg was assembled from recycled algorithms in the United States of America. No trees were destroyed in the production of this weblog. We did hurt some, though. Sorry.
18.207.102.38