Afghanistan
Splodydope kills 2 in Kabul
Interior ministry spokesman says two local civilians killed in the attack outside a residential complex included a woman.

A Taleban suicide bomber detonated an explosive-laden car in Kabul on Friday outside a compound where many foreign workers are based, Afghan officials said, killing at least two local civilians. The blast was followed by bursts of gunfire as Afghan quick-reaction security forces rushed to the scene at the Green Village, a fortified residential complex not far from Kabul airport in the east of the city.

"Initial investigations show it was suicide car bomb attack," interior ministry spokesman Sediq Sediqqi said, confirming that two civilians, including one woman, had been killed.

"A small car packed with explosives hit two vehicles as they were exiting the Green Village compound," he added. Two other civilians were injured.

The Taleban militant group quickly claimed responsibility for the strike.

"Our mujahideen targeted a convoy of foreign forces at the Green Village which is used by the Americans," Taleban spokesman Zabiullah Mujahid told AFP. "Heavy casualties have been inflicted on the enemy and the fighting is continuing."
Posted by: Steve White || 10/19/2013 00:00 || Comments || Link || E-Mail|| [336061 views] Top|| File under: Taliban
Africa Horn
Westgate terror suspect denied bail amidist fears of fleeing Kenya
[Shabelle] An Al-Shabaab



... the personification of Somali state failure...


suspect linked to the Westgate attack has been denied bail by a Mombasa court.

Police fear Swaleh Abdalla, who is also suspected to have killed four Kenyan jihadists in Somalia sometime back, can flee the country if freed on bond. They say he belongs to Al-Shabaab and could flee to its strongholds in Somalia the same way another terror suspect, Fuad Abubakar Manswab, who was facing charges alongside British terror suspect Jermaine Grant did.
Abdalla has been in detention since last week after police incarcerated
Youse'll never take me alive coppers!... [BANG!]... Ow!... I quit!
him at Likoni in Mombasa and charged him with possession of explosives.

Anti-Terror Police Unit Corporal Bernard Mudavadi told Mombasa Senior Principal Magistrate Richard Odenyo that they were apprehensive Abdalla could cross over to Somali if released.

Prosecutor Chief Inspector Simon Waithaka said Mudavadi had sworn an affidavit asking the court to deny Abdalla bond as he was a flight risk.

"We wish to oppose the release of the suspect as there are compelling reasons that the accused can jump bail," said Waithaka.

Abdalla, who is suspected to have killed four jihadist recruits from Central Province after they rebelled, is facing 30-year jail term if convicted.

He denied that on October 10 this year at Likoni he was found in possession of one hand grenade while preparing to commit felony.

Posted by: Fred || 10/19/2013 00:00 || Comments || Link || E-Mail|| [336065 views] Top|| File under: al-Shabaab
HMAS Melbourne nabs pirates off Somalia
[Shabelle] AN Australian warship has captured a gang of nine pirates believed responsible for attacking merchant ships off the coast of Somalia.

Defence said the suspected pirates were taken aboard the guided missile frigate HMAS Melbourne and would be returned to Somalia.

The two pirate vessels were destroyed by machine-gun fire from Melbourne's helicopter.

On Tuesday, the 29-nation Combined Maritime Forces (CMF) received reports of attempted pirate attacks against two merchant vessels during the previous four days.

HMAS Melbourne was appointed to lead a successful search operation, involving CMF ships and aircraft and European Union


...the successor to the Holy Roman Empire, only without the Hapsburgs and the nifty uniforms and the dancing...


Naval Forces.

"Melbourne's success in disrupting piracy activity in the region reaffirms the importance of Australia's ongoing commitment to Combined Maritime Forces," HMAS Melbourne commanding officer Commander Brian Schlegel said in a statement.
Posted by: Fred || 10/19/2013 00:00 || Comments || Link || E-Mail|| [336061 views] Top|| File under: Pirates
Norwegian suspect named as Kenya mall gunman
A Norwegian citizen of Somali origin is suspected of being one of the attackers who stormed a Kenyan shopping mall last month massacring 67 people, the BBC said. The 23-year-old was named as Hassan Abdi Dhuhulow, who the BBC said is suspected of helping to plan and carry out the attack on the upmarket Westgate mall.


So his first name isn't Sven. I am just so, so, not surprised...

Dhuhulow was born in Somalia, but he and his family moved to Norway as refugees in 1999, according to relatives who spoke to the BBC from the Norwegian town of Larvik, some 135 kilometres (80 miles) southwest of the capital Oslo.


And grateful he was, too...

Norway's PST intelligence agency last week launched a probe after it obtained information about the possible involvement of a Norwegian of Somali origin in both planning and carrying out the attack.

"The name of a person claimed to be the Norwegian citizen under investigation by the PST was publicised by the UK press," it said in a statement. "At this point, we do not wish to confirm or deny this claim."

Norwegian investigators have been sent to Nairobi to work with their Kenyan counterparts.

"It has not yet been determined whether a named Norwegian citizen actually took part in the attack or not," the PST agency added. "Based on the information that we have uncovered this far in the investigation, however, the suspicion of his involvement has been strengthened."

However, other relatives denied it was Dhuhulow who appeared in security camera footage of the attack.
"None of the men in the video is the 23-year-old" a relative told Norwegian broadcaster NRK.


Then they'll have no trouble bringing their lad forth for all to see.

The relative's name or links to the suspect were not disclosed, but they reportedly live in Larvik.

The BBC quoted one of Dhuhulow's former neighbours Morten Henriksen, who described the young man.

"He was pretty extreme, didn't like life in Norway... got into trouble, fights, his father was worried," Henriksen told the BBC, speaking of Dhuhulow as a teenager.


Evidently he was a thug boy and got involved in the fighting life. Too bad he didn't get whacked early on...
Posted by: Steve White || 10/19/2013 00:00 || Comments || Link || E-Mail|| [336061 views] Top|| File under: al-Shabaab
Africa North
Protesters Force Tunisia Leaders from Slain Police Ceremony
[An Nahar] Angry members of the security forces on Friday drove Tunisia's President Moncef Marzouki and Prime Minister Ali Larayedh away from a memorial ceremony for two slain policeman, an Agence

La Belle France

Presse photographer said.

The security force members, some of them in uniform, shouted "Get out" at the Tunisian leaders, obliging them to leave the official ceremony at the military barracks in the Tunis suburb of L'Aouina.

Marzouki and Larayedh, as well as parliamentary speaker Mustapha Ben Jaafar, left after about 20 minutes of jeers from the crowd, without any of them addressing the gathering.

"We won't accept the presence of politicians," shouted one of the protesters, who carried placards demanding laws to protect the police.

Only the interior minister, Lotfi Ben Jeddou, was able to attend the ceremony for the two men killed on Thursday by an

gang

in the Neja region, 70 kilometers (40 miles) west of Tunis.

"We are all against terrorism. This is a war, and we will not give up," he said in a brief speech.

Earlier, the interior ministry

front man

said security forces had killed several members of the group suspected of carrying out Thursday's attack, which also left one policeman

maimed

.

Security force unions have organized several demonstrations in recent months to condemn the lack of resources made available to battle Tunisia's jihadist movement, which has been on the rise since the 2011 revolution.

Posted by: Fred || 10/19/2013 00:00 || Comments || Link || E-Mail|| [336066 views] Top|| File under: Arab Spring
Terrorism strikes Tunisia again
[MAGHAREBIA] Tunisian security forces killed several

gunnies

in an operation against an

gang

suspected of an attack this week, AFP quoted the interior ministry as saying Friday (October 18th).

Two members of the Tunisian National Guard were killed during the confrontation, in the region of Gbollat in the governorate of Beja, 100 kilometres west of the capital.

"Special forces from the interior ministry, the National Guard and the army took part in this operation. It began with air strikes and we are now in the terrestrial phase," ministry

front man

Mohammed Ali Aroui said.

"Several

gunnies

have been killed, but we can't say how many as the operation is on-going," he added.

It was the third attack conducted by armed terrorist groups in recent days in the western part of Tunisia. On Wednesday,

gunnies

attacked the National Guard border post in El Mella in the province of Ghardimaou, Jendouba Governorate, while another group attacked the Faj Hassine border post in the same area. The attackers exchanged fire with security elements before retreating.

Journalist Nizar Dridi considered these events to be an inevitable result of the previous threats of Ansar al-Sharia


...a Salafist militia which claims it is not part of al-Qaeda, even though it works about the same and for the same ends. There are groups of the same name in Tunisia and Yemen, with the Tunisian version currently most active...


leader Abou Iyadh to target security forces. They also intend to relieve pressure on the

gang

s present in Jebel Chaambi, according to the journalist.

Tunisian forces have been hunting down

bully boy

Islamist

bully boyz

for a number of months on the border with Algeria, especially in the area of Jebel Chaambi in Kasserine governorate.

"The security situation is unstable across the region and events are escalating. The Tunisian army took long ago the necessary precautions and preventative and operational measures," Defence Ministry Spokesman Taoufik Rahmouni said on October 11th.

Tunisian army units last week also sent security and military reinforcements to the border region with Libya, after receiving warnings of attacks by

gang

s allied with Ansar al-Sharia.

Faced with this situation, an atmosphere of tension and anxiety has been looming recently over Tunisians. They fear increased terrorist attacks and the possibility of

gang

s in Libya conducting attacks on the eastern border of Tunisia on the one hand, and the storming of al-Qaeda elements of border areas with Western Algeria on the other.

"These terrorist activities indicate the growth of

gang

s, especially cross-border ones and the ones stationed there," taxi driver Moncef Loumi said.

"They gained a certain confidence and that is what made them come out of their strongholds and penetrate the internal regions of the country to carry out attacks aimed at disrupting the security system, ensuring proper deployment and positioning themselves within the country," he added.

Loumi noted that recent terrorist attacks demonstrated co-ordination and continuity between the various

gang

s deployed on the border. He pointed out that the fear now was the possibility of Tunisia becoming a corridor through which terrorism passes or a stronghold used by al-Qaeda to carry out its plans in the region.

For his part, international relations expert Mohammed Ben Zekri said that the Arab Spring had opened up new areas for terrorist groups and allowed them to position themselves in the border triangle area between Tunisia, Algeria and Libya.

Chaos has prevailed in the region since the fall of the regimes in Tunisia and Libya, which explains why recent terrorist operations all start from the borders, according to the expert.

"The frontiers are being used as strongholds by terrorist groups, where they hide and train." Ben Zekri concluded.
Posted by: Fred || 10/19/2013 00:00 || Comments || Link || E-Mail|| [336065 views] Top|| File under: Ansar al-Sharia
Libya military police chief killed in Benghazi
[Al Ahram] Libya's military police chief, Colonel Mustapha al-Barghathi, was

rubbed out

Friday in the restive eastern city of Benghazi, the security services said.

Unknown assailants

bumped off

Barghathi outside his home, Colonel Abdullah al-Zaidi,

front man

for the security services, told AFP.

He said Barghathi -- a former rebel leader in the 2011 uprising that toppled longtime dictator Muammar Qadaffy


...Custodian of Wheelus AFB for 42 long years until he was ejected from the gene pool by his indignant citizens...


-- died of head and chest wounds at the Mediterranean city's Al-Jala hospital.

Barghathi was the first officer in Qadaffy's army to defect and form a rebel force in the revolt, Zaidi said.

Benghazi was the cradle of the uprising that toppled Qadaffy's regime, but has since seen a series of

liquidation

s targeting officers in the security services.

Other attacks have targeted Western interests and diplomats, and much of the violence, including the killing of US ambassador Chris Stevens and three other Americans in an attack on the US mission last year, has been attributed to radical Islamists.

The attacks have not been claimed and no arrests have apparently been made.

Two years after the revolution, Libya's new authorities have failed to establish a new army and police force, and are still struggling to rein in tribal militias and groups of former rebels.

Posted by: Fred || 10/19/2013 00:00 || Comments || Link || E-Mail|| [336061 views] Top|| File under: Arab Spring
Morsi loyalists return to Rabaa, fended off by security
[Al Ahram] Hundreds of supporters of deposed president Mohammed Morsi
...the former president of Egypt. A proponent of the One Man, One Vote, One Time principle, Morsi won election after the deposal of Hosni Mubarak and jumped to the conclusion it was his turn to be dictator...
sought to reach the Rabaa Al-Adawiya Mosque in Cairo's Nasr City district on Friday, but were blocked by army and police forces who had sealed the area.

Rabaa Al-Adawiya Mosque witnessed a mass protest camp in support of Morsi that lasted for over a month in July and August, before it was forcibly dispersed by security forces on 14 August in operation that resulted in hundreds of deaths primarily from the Islamist camp.

Ever since, Morsi's supporters have occasionally tried to stage protests at Rabaa Al-Adawiya, but they are usually blocked by security personnel, who seal in weekends and bank holidays most prominent protest locations in Cairo in an effort to prevent possible sit-ins.

Supporters of Morsi held protests in several regions of Egypt on Friday, continuing to demand that the former elected president be reinstated. Small demonstrations were held in Cairo's Helwan and Ain Shams districts, in Giza's Haram district, in the coastal city of Alexandria and in Aswan.

Posted by: Fred || 10/19/2013 00:00 || Comments || Link || E-Mail|| [336061 views] Top|| File under: Arab Spring
Suspected militants kill policeman in Sinai
An Egyptian security official said suspected militants have killed a police officer in the north of the restive Sinai Peninsula.

The official said the attackers opened fire at the policeman as he was walking near his home the city of in El Arish on Friday. The official spoke on condition of anonymity because he was not authorized to speak to the media.

The attack came amid stepped-up security measures across Egypt ahead of demonstrations planned later in the day by supporters of ousted president Mohammed Mursi.
Posted by: Steve White || 10/19/2013 00:00 || Comments || Link || E-Mail|| [336069 views] Top|| File under:
Africa Subsaharan
Police arrest Boko Haram member in Ogun
[BUSINESSDAYONLINE] Residents of Isheri Kara area in Ifo Local Government Area, a border town lying between Ogun and Lagos states, were on Tuesday gripped with palpable fear when operatives of Ogun State police command uncovered a member of the deadly Boko Haram
... not to be confused with Procol Harum, Harum Scarum, possibly to be confused with Helter Skelter. The Nigerian version of al-Qaeda and the Taliban rolled together and flavored with a smigeon of distinctly Subsaharan ignorance and brutality...
sect, Giraima Umaru Suri, who confessed to have fled Maiduguri in the heat of emergency rule.

Suri, a 22-year old man who hails from Bulunkutu Kasuwa in Maiduguri, Borno State, according to the police, was tossed in the calaboose
Drop the heater, Studs, or you're hist'try!
at Isheri Kara market following a tip-off.

A statement issued and made available to our correspondent in Abeokuta by the command public relations officer, Muyiwa Adejobi, reads, "The Ogun State paolice command has linked the arrest of one Giraima Umaru Suri, M, 22-year-old of Bulunkutu Kasuwa Maiduguri, a confessed member of Boko Haram sect in Isheri Kara area of Ifo Local Government Area of Ogun State to its robust intelligence gathering".
Posted by: Fred || 10/19/2013 00:00 || Comments || Link || E-Mail|| [336065 views] Top|| File under: Boko Haram
Arabia
Splodydope kills 12 soldiers in south Yemen
ADEN — A suicide car bomber killed 12 soldiers and wounded six others on Friday in an attack on a military command centre in southern Yemen's Abyan province, security and military sources said.

The attack in the district of Ahwar targeted the command centre of the 111th Brigade, the security source said, adding that the commander of the brigade was "seriously" wounded in the blast.

The sources gave an initial toll of six dead, but said later that it had doubled to 12 dead. The commander was among the six wounded.

There was no immediate claim of responsibility for the attack.
Posted by: Steve White || 10/19/2013 00:00 || Comments || Link || E-Mail|| [336065 views] Top|| File under:
Caucasus/Russia/Central Asia
Two terrorists blown up while preparing funeral attack
Two people are thought to have been killed when a bomb they were carrying went off early Friday in the Russian republic of Kabardino-Balkaria were planning to target a funeral procession, Russia's National Anti-Terrorism Committee (NAK) said.

The blast occurred at 3:20 a.m. just outside the entrance to a cemetery outside a mosque in the village of Dugulubgei in the republic's north, Russia's Investigative Committee said in a statement. Fragments of the bodies of two unidentified people, believed to have been blown up by their own bomb, were found at the scene. No one else was hurt in the incident.

"The attackers planned to detonate their homemade bomb on the route of a funeral procession," NAK said in a statement, pointing out that the blast occurred as Muslims celebrated Eid al-Adha, known in Russia by its Turkish name Kurban Bayram, this week.

The statement said, "Hiding behind religious and ideological slogans, the criminals intended to sow the seeds of death among a significant number of people, including civilians."

NAK said the blast shattered the windows of the mosque and destroyed its roof, as well as damaging nearby buildings. The bomb contained around 10 kg of TNT, police said, as well as shrapnel that could have severely wounded people within a 300-meter radius.

Investigators also found a large number of arms at the scene, including shells, grenades, two pistols and a Kalashnikov rifle that went missing after an attack on police in the republic's north in July 2008, police said.
Posted by: ryuge || 10/19/2013 00:00 || Comments || Link || E-Mail|| [336063 views] Top|| File under:
India-Pakistan
Karachi operation: Rangers, police arrest 60 suspects
[Dawn] Rangers' personnel incarcerated
Yez got nuttin' on me, coppers! Nuttin'!
16 suspects Friday during targeted operations in different parts of Bloody Karachi


...formerly the capital of Pakistain, now merely its most important port and financial center. It is among the largest cities in the world, with a population of 18 million, most of whom hate each other and many of whom are armed and dangerous...


while the East and West Zone police arrested 44 suspects in the past 24 hours, DawnNews reported.

The arrested suspects were guilty of various crimes. Security forces' personnel moreover confiscated weapons and explosives from the suspects during the raids.

Targeted operations were conducted by

coppers

in Alfalah, Fakir Colony, Jehangirabad, Nazimabad and Garden areas of the city.

Separately, the East Zone police arrested 16 suspects over the past 24 hours. The arrested persons were said to be involved in various crimes.

According to Deputy Inspector General (DIG) Munir Sheikh, security forces' personnel also confiscated drugs, weapons and explosives from the suspects.

Meanwhile,


...back at the revival hall, Buford bit the snake and Eloise began speaking in tongues...


the West Zone police also arrested 28 other suspects in the past 24 hours.

According to DIG Javed Lodho, the arrested suspects included

runaway

s, along with other wanted criminals.

Karachi, the largest metropolitan city of Pakistain, is riddled with

assassination

s, gang wars, kidnappings for ransom, extortion and terrorism. Targeted operations led by Rangers' forces with the support of police are ongoing in the city under a directive issued by the federal government against criminals already identified by federal, military and civilian agencies.

Posted by: Fred || 10/19/2013 00:00 || Comments || Link || E-Mail|| [336061 views] Top|| File under: Govt of Pakistan
Iraq
Iraq Violence including Baghdad Car Bomb Kills 19
[An Nahar] A

boom-mobile

near an ice-cream shop in Storied Baghdad


...located along the Tigris River, founded in the 8th century, home of the Abbasid Caliphate...


killed 12 people Friday, while seven died in other attacks, officials said, bringing the October

corpse count

to more than 420.

The

boom-mobile

in the Mashtal area of east Storied Baghdad also

maimed

23 people, interior ministry

front man

Brigadier General Saad Maan told Agence

La Belle France

Presse.

In Sinjar, west of the northern city of

djinn-infested Mosul

,

Death Eaters

rubbed out

a mother and three sons, all members of the Yazidi religious sect, at their home.

And a bomb near a house in Baquba, also north of Storied Baghdad, killed two members of the same family and

maimed

five, while

gunnies

killed one Sahwa anti-al-Qaeda fighter and

maimed

another in an attack on a checkpoint near the city.

The attacks came a day after violence, including a

suicide kaboom

targeting members of the Shabak minority group near

djinn-infested Mosul

and a wave of

boom-mobile

s in Storied Baghdad, killed 77 people and

maimed

more than 200.

Posted by: Fred || 10/19/2013 00:00 || Comments || Link || E-Mail|| [336063 views] Top|| File under: Islamic State of Iraq & the Levant
Syria-Lebanon-Iran
18 Palestinians Charged in Leb Terrorist Plot
[An Nahar] State Commissioner to the Military Court Judge Saqr Saqr charged on Friday 18 Paleostinians, only one of them

in jug

, for planning terrorist activities, the state-run National News Agency reported.

NNA said that among those who received the charges were Wissam Ahmed Naim, who was recently placed in durance vile
Drop the rod and step away witcher hands up!
for forging identification documents for suspected terrorists, and Toufiq Tah from the Islamist al-Nusra Front.

The charges include the formation of an armed gang for the purpose of carrying out terrorist activities.

If convicted, the suspects face the death penalty, said the agency.

The General Security Department announced on Monday that Naim was arrested for forging IDs, in addition to designing and manufacturing electronic devices used in bomb timers.

It accused him of firing rockets, taking part in activities that violate the state's internal and external security, and engaging in sectarian incitement.

Al-Akhbar newspaper was the first to report about his arrest last week.

It said Naim has close ties with Tah, who according to al-Akhbar is al-Qaeda's number one man in the Paleostinian refugee camp of

Ein el-Hellhole

.

Posted by: Fred || 10/19/2013 00:00 || Comments || Link || E-Mail|| [336086 views] Top|| File under: al-Nusra
Fierce clashes in east Syria
[Al Ahram] Fierce fighting raged Friday in Syria's east, where rebels killed a top intelligence officer and executed 10 soldiers, as the United States pushed for new peace talks.

US officials said Secretary of State John F. I was in Vietnam, you know Kerry
Former Senator-for-Life from Massachussetts, self-defined war hero, speaker of French, owner of a lucky hat, conqueror of Cambodia, and current Secretary of State...
would head to Europe for discussions on a planned peace conference in Geneva, which a Syrian official said could come at the end of November.

But the prospects for the conference, dubbed Geneva 2, remain unclear, with the Syrian opposition divided and due to vote next week on whether to take part.

On the ground, the Syrian Observatory for Human Rights reported fierce

festivities

that began in the eastern province of Deir Ezzor overnight continued on Friday.

The group, which relies on a network of activists, doctors and lawyers, also reported regime air strikes

maimed

several people and damaged homes in Deir Ezzor city.

They followed rebel advances in the Rashdiya neighbourhood, where a top intelligence officer Major General Jamaa Jamaa was killed on Thursday.

State television said Jamaa was "martyred while carrying out his national duties to defend Syria and its people and pursuing

bully boyz

in Deir Ezzor".

The Observatory said Jamaa, who was in charge of military intelligence in Deir Ezzor province, was hit by sniper fire during

festivities

in Rashdiya between troops and jihadist fighters.

It also reported that fighters of the Al-Qaeda-linked Al-Nusra Front executed 10 soldiers after capturing them during the

festivities

.

The fighting came a day after Syria's Deputy Prime Minister Qadri Jamil said proposed peace talks in Geneva could take place on November 23-24.

"We are closer than ever to holding the Geneva 2," he said in Moscow, though Russia's foreign ministry quickly pointed out that the UN would decide the timetable.

Speaking on US radio, Kerry insisted on the need to "move forward" the

grinding of the peace processor

on Syria.

"There is no military solution, absolutely not," he said.

"So we are trying to move the process forward. I'll have meetings next Tuesday in London with the support group of the opposition."

On Tuesday, Kerry and other officials are due to attend, alongside the Syrian opposition, a meeting of the so-called Friends of Syria in London to review progress towards convening the Geneva conference.

Whenever the conference is held, the prospects for a negotiated solution to the conflict remain slim, with Syria's opposition divided on even attending peace talks.

The National Coalition, Syria's main opposition bloc, said it would hold internal discussions next week to decide whether to attend the conference.

The Syrian National Council, a key member of the Coalition, has already said it opposes the Geneva conference and threatened to quit if the umbrella group takes part.

The international community has for months been pushing Syria's rebels and the regime to participate in talks on a negotiated solution to the conflict, which has killed an estimated 115,000 people since March 2011.

But the government of
Hereditary President-for-Life Bashir Pencilneck al-Assad


Supressor of the Damascenes...


says his departure from office will not be on the table, while the opposition insists he cannot remain in power.

The renewed push for the peace talks, which were mooted as early as May this year, comes after a September deal under which Syria agreed to turn over its chemical arsenal for destruction.

The agreement, enshrined in a UN Security Council resolution, staved off threatened US military action against Assad's regime after an August 21 sarin attack outside Damascus that killed hundreds.

A team from the United Nations


...the Oyster Bay money pit...


and the Organisation for the Prohibition of Chemical Weapons has been in Syria since October 1 to oversee the destruction of its chemical arms by mid-2014.

On Thursday the OPCW, which was awarded the Nobel Peace prize for its work, said nearly half of its inspections were complete, but said security remains a key concern.

"We have done nearly 50 percent of the verification work of the facilities that have been declared to us," said Malik Ellahi, a political adviser on Syria for the OPCW.

The mission has key deadlines it must meet, including verifying Syria's disclosed chemical weapons, identifying key equipment, destroying production facilities and starting the destruction of Category 3 chemical weapons by November 1.

Posted by: Fred || 10/19/2013 00:00 || Comments || Link || E-Mail|| [336061 views] Top|| File under: Govt of Syria
Who's in the News
21
[untagged]
6
Arab Spring
4
al-Shabaab
4
Govt of Pakistan
3
Pirates
2
Boko Haram
2
Govt of Syria
2
Govt of Iran
1
Taliban
1
al-Nusra
1
al-Qaeda
1
Ansar al-Sharia
1
Commies
1
Hezbollah
1
Islamic State of Iraq & the Levant
Bookmark
E-Mail Me
The Classics
The O Club
Rantburg Store
The Bloids
The Never-ending Story
Thugburg
Gulf War I
The Way We Were
Bio
Merry-Go-Blog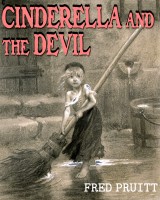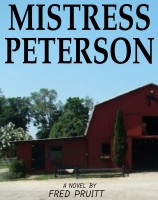 On Sale now!


A multi-volume chronology and reference guide set detailing three years of the Mexican Drug War between 2010 and 2012.

Rantburg.com and borderlandbeat.com correspondent and author Chris Covert presents his first non-fiction work detailing the drug and gang related violence in Mexico.

Chris gives us Mexican press dispatches of drug and gang war violence over three years, presented in a multi volume set intended to chronicle the death, violence and mayhem which has dominated Mexico for six years.
Click here for more information


Meet the Mods
In no particular order...


Steve White
Seafarious
tu3031
badanov
sherry
ryuge
GolfBravoUSMC
Bright Pebbles
trailing wife
Gloria
Fred
Besoeker
Glenmore
Frank G
3dc
Skidmark



Better than the average link...



Rantburg was assembled from recycled algorithms in the United States of America. No trees were destroyed in the production of this weblog. We did hurt some, though. Sorry.
3.238.118.27

Help keep the Burg running! Paypal: