Afghanistan
Vietnam Style Tactical Mistake In Afghanistan
U.S. forces in Afghanistan will "back off" from firing at insurgents if the fighters are using civilian buildings as cover, the U.S. commander in eastern Afghanistan told CNN.

"I've given direct guidance, and so has my boss to me, that if there's any doubt at all that the enemy is firing from a house or building where there might be women and children, that we'll just back off," Maj. Gen. Jeffrey Schloesser, the commanding general of the 101st Airborne Division, told CNN's Barbara Starr.

"That potentially is something that we did not do before, but now because of this increased emphasis, we are doing," he said in an interview at an outpost in Afghanistan's Paktika province near the Pakistani border.

Schloesser spoke the same day the U.S. military announced that fighting last week in Kandahar province left 37 civilians dead and another 35 wounded. During the two-day battle in Kandahar's Shah Wali Kott district, insurgents fired from some villagers' houses, using them as cover, villagers told the U.S. military.

Afghan officials said the civilian deaths in Kandahar were the result of a U.S. airstrike. But a joint U.S.-Afghan investigation concluded that the civilians died during a battle that was sparked when insurgents ambushed an Afghan-coalition patrol.

The U.S. military released the results of that joint investigation Saturday.

Schloesser said that avoiding civilian casualties has always been a priority of the U.S. military, even before Afghan President Hamid Karzai said last week that his "first and main demand" of the next U.S. administration under President-elect Barack Obama will be "to stop civilian casualties" in his country.
Posted by: Anonymoose || 11/09/2008 15:38 || Comments || Link || E-Mail|| [6496 views] Top|| File under:
Two Spanish soldiers killed in Afghanistan: defence ministry
Two Spanish soldiers were killed and another critically wounded by a suicide bomber in Herat, western Afghanistan, the Spanish Defence Ministry said Sunday. "Two Spanish soldiers were killed and another was critically wounded in an attack south of Herat," a ministry spokesman said. Defence Minister Carme Chacon would to speak to the media about the incident at noon Sunday, he added.

Earlier Sunday Afghan police said one foreign soldier had been killed and five wounded when a suicide attacker rammed an explosives-filled minivan into a NATO-led convoy.

NATO's International Security Assistance Force (ISAF) confirmed the attack but was unable to give details or nationalities. Police said the troops involved were Italians. Italy has 2,350 soldiers in ISAF, most of them based in Herat.
Posted by: Besoeker || 11/09/2008 07:55 || Comments || Link || E-Mail|| [6468 views] Top|| File under:
Africa Horn
8 Russians captured by Somali pirates
Eight Russian nationals have been captured by the Somali pirates while sailing under the Bahamian ensign off the troubled Horn of Africa coast. The cargo vessel had, as well, four Estonians and a Georgian on board.

The Danish ship was reportedly destined for Asia having departed from the Middle East. "These attacks are going up, despite the increase in international patrols and we are concerned over the ongoing attacks and hijackings," the head of the International Maritime Bureau's (IMB), Noel Choong was reported by AFP as saying.

Somalia's territorial waters have witnessed 81 cases of piracy this year including the recent one. The issue has drawn international attention prompting Russia, NATO and the European countries to subject the area under close naval surveillance.
Posted by: Fred || 11/09/2008 00:00 || Comments || Link || E-Mail|| [6477 views] Top|| File under:
India-Pakistan
35 militants killed in Bajaur
At least 35 militants have been killed in an ongoing military operation in Bajaur and Mohamand agency in northwestern Pakistan.

On Saturday, the security forces crushed militant's hideouts in Mammond, Doma Dola, Kharaki and Zoor Bander with artillery and other heavy weapons, killing at least 28 militants and injuring several others, according military officials.

Meanwhile, at least seven militants were killed in a clash between security forces and the militants in Mohamand agency.

Military official said that a check post was attacked with a mortar shelling and security forces opened fire in retaliation. As a result, seven militants were killed.

There are also reports of an explosion in a primary school building in Mohamand agency.

Posted by: Fred || 11/09/2008 00:00 || Comments || Link || E-Mail|| [6462 views] Top|| File under: TTP
Fifteen militants killed during exchange of fire with security forces in Swat
(APP): Fifteen militants were killed in exchange of fire with Security Forces and many others injured in various parts of Swat, said a press release issued here on Saturday by Media Information Center Swat. Security Forces were fired upon by the miscreants in Shangwatai areas of Tehsil Matta and during exchange of fire 10 miscreants were killed who were disguised in FC uniforms. Three soldiers also embraced shahadat.

In another incident in Wanai area of Matta, three miscreants were killed during exchange of fire with Security Forces deployed there for the security of people while a soldier was also injured. Security Forces engaged the suspected hideouts of militants in Shamozai area of Matta.

Security Forces have cordoned Kabal village early this morning and militants were ordered to surrender but to no avail.

Ample time was given to the residents of Kabal to leave the area so that collateral damage could be avoided. During exchange of fire with militants in Kabal two miscreants were killed.

Gunship helicopters also destroyed a compound of Dr. Ehsan in Kabal which was being used as planning centre by the miscreants and now it was also declared as a Kabal Bench of Miscreant's Shariah Court.

The Security Forces have appreciated the cooperation extended by the local people of Kabal in vacating their houses before the start of operation.

Authorities have assured that this operation has been under taken as a last resort. Security Forces were constantly receiving fire from this village. Militants are directly responsible of these losses. A relief camp has been established for the displaced people in Balogram by the administration.

Army Engineers have successfully completed the repair work of damaged road near Ayub Bridge due to suicidal attack and now traffic has been restored.

Efforts are also in hand with collaboration of National High Authority (NHA) to repair the damaged arched bridges near Sangota and Fiza Gat which were destroyed by the miscreants.

Posted by: Fred || 11/09/2008 00:00 || Comments || Link || E-Mail|| [6460 views] Top|| File under: TTP
Iraq
Ten killed in attacks across Iraq
AT least 10 people have been killed and dozens wounded in bomb attacks across Iraq as militants continue to strike in some of the country's most dangerous regions.

Four people were killed when a bomb planted on a motorcycle exploded in a crowded market in the town of Khalis in Diyala province overnight, according to security officials and medics.

Another 13 people were wounded in the bombing, including an Iraqi police officer in charge of co-ordinating security operations in the town, said Dr Ahmed Ibrahim Hassan, a staff member at Khalis hospital.

A security official in the provincial capital of Baquba confirmed the details of the blast, which took place in an area that still sees frequent attacks despite recent improvements in security elsewhere in Iraq.

Earlier, a female suicide bomber exploded in front of a hospital near the city of Fallujah, killing a woman, a doctor and his wife, security officials said. Another seven people were wounded in the blast.

Fallujah is one of the main cities in the western province of Anbar, which was the epicentre of the Sunni-led rebellion against US forces in the months following the March 2003 invasion.

In the northern city of Mosul - which the US army considers the last urban base of al-Qaeda in Iraq - three Iraqi soldiers were killed by a roadside bomb targeting an army patrol.

Another four soldiers were wounded in the blast.

Elsewhere in the city a suicide car bomb targeting a police patrol wounded 11 people, including five civilians, according to police.

Iraq has had a dramatic drop in violence in past months but pockets of the country remain riven by sectarian tensions and insurgents continue to carry out scattered attacks against US and Iraqi security forces.
Posted by: Oztralian || 11/09/2008 19:04 || Comments || Link || E-Mail|| [6483 views] Top|| File under:
Female suicide bomber kills 3 at Iraq hospital
BAGHDAD (AP) - A female suicide bomber blew herself up at a hospital west of Baghdad on Sunday, killing three people and injuring five others, police and hospital officials said.
The officials said two women and a 10-year-old girl were killed in the attack in Amiriyat al-Fallujah near the city of Fallujah, 40 miles west of the capital.

The officials spoke on condition of anonymity because they were not authorized to release the information to the media.

The attack follows a suicide bombing on Saturday that killed eight people and wounded 17 at a police checkpoint near Ramadi. Both Fallujah and Ramadi are located in Iraq's Anbar province.

The violence comes two months after the U.S. handed control of the province over to the Iraqis and shows that militants have not given up the fight despite setbacks at the hands of U.S. and Iraqi forces.

Anbar, a predominantly Sunni Arab expanse stretching from the western edge of the capital to the borders of Syria, Jordan and Saudi Arabia, was long center stage of the war and a springboard for attacks inside Baghdad.


Posted by: Besoeker || 11/09/2008 07:57 || Comments || Link || E-Mail|| [6514 views] Top|| File under:
3 people wounded in bombing in Baghdad
Aswat al-Iraq: Three people were wounded when an explosive device that was adhered to a car went off in Haifa Street, central Baghdad, a source from the Iraqi police said on Saturday. "The car belongs to the Iraqi Ministry of Health," the source told Aswat al-Iraq. "The car's driver and two civilians were wounded. The explosion caused heavy damages in the car," he added.
Posted by: Fred || 11/09/2008 00:00 || Comments || Link || E-Mail|| [6459 views] Top|| File under: Iraqi Insurgency
12 wanted suspects arrested in Ninewa
Aswat al-Iraq: Security forces on Saturday arrested 12 wanted people and suspects in operations throughout Ninewa, said an authorized security source from the province. "An Iraqi army force today arrested three wanted people south of Mosul," the source told Aswat al-Iraq. "A force from the national police arrested two suspects, in western Mosul," he said. "Another Iraqi army force arrested seven suspects, west of Mosul," he added.
Posted by: Fred || 11/09/2008 00:00 || Comments || Link || E-Mail|| [6460 views] Top|| File under: Islamic State of Iraq
AQI big turban nabbed in Falluja
Aswat al-Iraq: Police forces in Falluja on Saturday arrested a wanted person who is a senior figure (Ameer) of Al-Qaeda in Iraq (AQI) Organization, said a source from the police. "The arrested person is considered among the most criminal elements," the source told Aswat al-Iraq. "He produces explosives that target innocent people," he said.
Posted by: Fred || 11/09/2008 00:00 || Comments || Link || E-Mail|| [6461 views] Top|| File under: al-Qaeda in Iraq
Israel-Palestine-Jordan
Hamas forces clash with Israeli troops in Gaza
Israeli soldiers exchanged fire with Hamas forces on Saturday in the Gaza Strip, Hamas sources and Palestinian medical workers said, in the second violent incident this week to rupture the calm of a truce since June.

Hamas sources and medical workers said Palestinian ambulances rushed to the area near the town of Khan Younis where Israeli troops had entered, drawing fire from Hamas forces deployed in the area and responding with gunfire.

An Israeli military spokeswoman denied there was any shooting, saying troops detonated two explosive devices on the Gaza side of a border fence then returned to Israel with no reported casualties.

Israel killed six Hamas members in air raids and a ground strike on Tuesday that was the first lethal Israeli-Palestinian confrontation in the coastal territory since an Egyptian-brokered truce took effect in June.

Rockets were fired rockets at southern Israel on Friday, causing no damage or casualties, the Israeli army said. The Islamic Jihad militant group claimed responsibility for these shootings.
Posted by: Fred || 11/09/2008 00:00 || Comments || Link || E-Mail|| [6462 views] Top|| File under: Hamas
IDF: Air strike destroys rocket launcher in northern Gaza
An Israel Air Force strike on Saturday destroyed a rocket launcher set to fire at Israel from the northern Gaza Strip, an Israel Defense Forces spokeswoman said.

Local residents said the launcher was set to go off remotely and no one was wounded.

Earlier on Saturday, IDF soldiers exchanged fire with Palestinian gunmen in the Gaza Strip, Hamas sources and Palestinian medical workers said, in the second violent incident this week to rupture the calm of a truce since June.

Palestinian ambulances rushed to the area near the town of Khan Yunis where Israeli troops had entered drawing fire from Islamist Hamas gunmen deployed in the area, medical workers and Hamas sources said.

The Palestinian militant group Islamic Jihad claimed responsibility for a series of rocket attacks on Israel on Friday, on the third consecutive day of renewed rocket fire from the Gaza Strip.

Gaza militants pounded southern Israeli territory on Friday with nine Qassam rockets.

Two of the homemade rockets struck an open field south of Ashkelon, others struck areas in the western Negev. There were no injuries or damages reported in any of the Qassam attacks.

An Islamic Jihad spokesman said the group would consider stopping launching rockets if Israel ceased its actions. "It depends on Israel, if they stop their aggression and abide by the truce we are ready to consider stopping firing," Abu Ahmed of the Islamic Jihad armed wing said.

Islamic Jihad said its gunmen had launched 14 rockets against Israel during the day in response to IDF operations in the area.

The rocket fire began in response to a mid-week IDF raid on the Gaza Strip that killed six Palestinian militants.

The IDF said it carried out the operation after learning Hamas was digging a tunnel between Gaza and Israel to use in an attempt to abduct soldiers.

The renewed hostilities represent the worst fighting between the IDF and Gaza militants since a cease-fire in the coastal territory took effect in June.

On Thursday, Gaza militants fired four Qassams at southern Israel.

Late Wednesday, an Israel Air Force strike targeting a Qassam firing squad in the northern Gaza Strip killed at least one Palestinian gunman. The Palestinian militant group Islamic Jihad identified the casualty as a one of their own.

Islamic Jihad militants on Wednesday fired two rockets at the western Negev town of Sderot. One of its leaders, Khader Habib, declared the truce over.

Israel and Gaza's Hamas rulers sought to contain the fallout from the fighting, but the continued flaring up of violence threatened to unravel it anew.

Neither side seems to have much to gain from a renewal of hostilities, and officials on both sides said they wanted to restore calm.

Hamas, which agreed to the Egyptian-mediated truce, said Israel was breaching it. The group also claimed responsibility for dozens of rockets fired at the western Negev on Wednesday.
Posted by: Fred || 11/09/2008 00:00 || Comments || Link || E-Mail|| [6469 views] Top|| File under: Hamas
Southeast Asia
Nine rangers wounded in bombing in southern Thailand
A bomb blast wounded nine paramilitary rangers in the violence-plagued province of Narathiwat. The remote controlled bomb, weighing five kilogrammes, was detonated when paramilitary rangers were patrolling a roadside area on Petchkasem Road in Bacho district by foot. Nine men in the government patrol were wounded, three severely. A combined force of about 70 police and military are pursuing the attackers who are thought to be hiding out in nearby areas.
Posted by: ryuge || 11/09/2008 06:06 || Comments || Link || E-Mail|| [6466 views] Top|| File under:
Who's in the News
53
[untagged]
4
Hamas
2
Govt of Pakistan
2
TTP
1
Govt of Iran
1
Islamic Courts
1
Islamic State of Iraq
1
Iraqi Insurgency
1
al-Qaeda in Iraq
Bookmark
E-Mail Me
The Classics
The O Club
Rantburg Store
The Bloids
The Never-ending Story
Thugburg
Gulf War I
The Way We Were
Bio
Merry-Go-Blog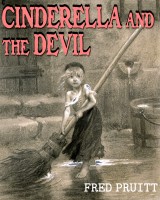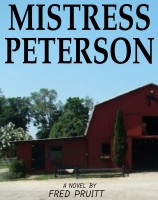 On Sale now!


A multi-volume chronology and reference guide set detailing three years of the Mexican Drug War between 2010 and 2012.

Rantburg.com and borderlandbeat.com correspondent and author Chris Covert presents his first non-fiction work detailing the drug and gang related violence in Mexico.

Chris gives us Mexican press dispatches of drug and gang war violence over three years, presented in a multi volume set intended to chronicle the death, violence and mayhem which has dominated Mexico for six years.
Click here for more information


Meet the Mods
In no particular order...


Steve White
Seafarious
Pappy
lotp
Scooter McGruder
john frum
tu3031
badanov
sherry
ryuge
GolfBravoUSMC
Bright Pebbles
trailing wife
Gloria
Fred
Besoeker
Glenmore
Frank G
3dc
Skidmark
Alaska Paul



Better than the average link...



Rantburg was assembled from recycled algorithms in the United States of America. No trees were destroyed in the production of this weblog. We did hurt some, though. Sorry.
44.197.230.180

Help keep the Burg running! Paypal: