-Obits-
Leader of main Moroccan Islamist opposition group pegs out
[Al Ahram] The leader of Morocco's main opposition group al-Adl Wal Ihsane died on Thursday, raising questions over the future of an Islamist group that played a central role in Arab Spring protests last year.

Abdessalam Yassine formed the group 1981. It is banned from formal politics but is believed by analysts and diplomats to be the only opposition organization capable of mass mobilisation in the North African state.

It was a major player in protests last year that led the monarchy to institute constitutional reforms to dilute some of its extensive powers - an usual step for a group previously more focused on religion than politics and protest.

The protests petered out after Al-Adl Wal Ihsane (Justice and Spirituality) withdrew over disputes with secularists.

"With a heavy heart Al-Adl Wal Ihsane announces to its members, sympathisers, the Moroccan people and the Islamic nation the death of one of its great men, the great guide Abdessalam Yassine," a statement on its website said.

Hassan bin Najeh,

front man

for the group's youth section said Sheikh Yassine, born in 1928, had been suffering from influenza and his health had been frail for some time.

His funeral is set to take place in Rabat on Friday and could become a focus for anti-government protest.

It was not clear who would succeed Yassine, who served several terms in prison for opposition to the monarchy, and analysts saw conflict over the future direction of the group.

"He was one of the great opponents of the monarchy. He could have gathered hundreds of thousands of people in a city like Casablanca but never did because he wanted avoid confrontation," said political scientist Maati Monjib.

"After his death, there will be a fight between the different wings of Al-Adl Wal Ihsane that want to focus on politics and preaching, which could cause a split."

Constitutional Changes

The group stands apart from the Islamist PJD party, which was formed in the late 1990s and won elections last year that had been brought forward as part of the king's efforts to end the protest movement.

While King Mohammed allowed the PJD leader Abdelilah Benkirane to form the first Islamist-led government in Morocco, Sheikh Yassine's group remained outside the system for its refusal to recognise the king's self-styled status as "Commander of the Faithful".

That position would almost certainly have to change if the group sought to move into the political mainstream.

"People will be waiting to see who will replace him and whether that results in a new direction. Number one issue is whether they'd move to forming a political party," a Western diplomat said. "The constitution is clear that you have can't political parties that are overtly anti-monarchy."

The group also views the constitutional changes that, on the face of it, limited royal control to military, security and religious affairs, as only cosmetic.

"People are now convinced the steps taken in Morocco are more or less superficial, which is exactly how the regime responded to pressure in the past," its

front man

Fathallah Arsalane told

Rooters

last week.

"It's become clear that it is the monarchy in control."

Many Arab Sunni

holy man

s disapproved of the strong flavour of Sufism, or Islamic mysticism, to Yassine's group, which was not close to organizations such as the

Moslem Brüderbund

in Egypt or Ennahda in Tunisia that have risen to power after the uprisings there. That limits their danger for the authorities.

Yassine, who hailed from a Berber village in the south of Morocco and grew up in Marrakech, was placed in durance vile
Drop the rod and step away witcher hands up!
for three years after he addressed a letter to King Hassan in the 1974 calling for implementation of sharia, or Islamic law.

He was held for two years again after forming his political group and spending 10 years under house arrest until King Hassan's son succeeded him in 1999.

He called on the new king too to turn to the "true Islam" and surrender the monarchy's assets to the state but while the authorities left him alone, his party remained banned.

Posted by: Fred || 12/14/2012 00:00 || Comments || Link || E-Mail|| [10794 views] Top|| File under:
Afghanistan
Suicide Car Bomber Targets Afghan NATO Airbase
[An Nahar] A suicide

boom-mobile

er attacked a NATO


...the North Atlantic Treaty Organization. Originally it was a mutual defense pact directed against an expansionist Soviet Union. In later years it evolved into a mechanism for picking the American pocket while criticizing the cut of the American pants...


airbase in southern Afghanistan just hours after the U.S. defense secretary left Thursday, killing two civilians, wounding 15 and injuring four foreign soldiers, police said.

There was no indication that the attack was connected with defense chief Leon Panetta


...current SecDef, previously Director of the Central Intelligence Agency. Panetta served as President Bill Clinton's White House Chief of Staff from 1994 to 1997 and was a member of the United States House of Representatives from 1977 to 1993....


's visit, a U.S.

front man

said.

"I can confirm that

cut-throats

detonated a vehicle-borne improvised

bomb

in the vicinity of Kandahar airfield.

"Currently ISAF officials are on the scene collecting facts and assessing the situation and as information becomes available we will release it as appropriate," the

front man

said.

"I have no information at this time that this incident was associated with the visit of the secretary of defense. The attack occurred after the secretary returned to Kabul."

Taliban

cut-throats

grabbed credit

for the attack in an sms message to AFP, but did not link it to Panetta's visit.

Panetta was due to hold a

presser

with

Afghanistan's Caped President

Hamid Maybe I'll join the Taliban Karzai
... A former Baltimore restaurateur, now 12th and current President of Afghanistan, displacing the legitimate president Rabbani in December 2004. He was installed as the dominant political figure after the removal of the Taliban regime in late 2001 in a vain attempt to put a Pashtun face on the successor state to the Taliban. After the 2004 presidential election, he was declared president regardless of what the actual vote count was. He won a second, even more dubious, five-year-term after the 2009 presidential election. His grip on reality has been slipping steadily since around 2007, probably from heavy drug use...
later Thursday.

"The

jacket wallah

detonated his car as an ISAF convoy was entering the Kandahar airfield," Kandahar provincial police chief General Abdul Razeq told AFP.

"As a result of this

suicide kaboom

two civilians have been killed, and 15 civilians and four ISAF soldiers have been injured."

Posted by: Fred || 12/14/2012 00:00 || Comments || Link || E-Mail|| [10793 views] Top|| File under: Taliban
Africa Horn
Somali government conduct security operations in Jowhar
[Shabelle] Reports from the town of Jowhar, which has recently fallen under the control of Somali federal government with a help from the African union forces, say that Somali government forces are conducting security operations there.

Government forces are reported to be carrying security operations throughout all the neighbourhoods of the town.

Jowhar was a stronghold for the Al Qaeda linked group of Al Shahab for three years before they fled the city few days ago after Somali government forces backed African union troops advanced to it.
Posted by: Fred || 12/14/2012 00:00 || Comments || Link || E-Mail|| [10793 views] Top|| File under: al-Shabaab
Africa North
Egyptian factions stage final rallies before referendum
[Reuters] Supporters and opponents of Egyptian President Mohamed Mursi stage final rallies on Friday before a divisive
...politicians call things divisive when when the other side sez something they don't like. Their own statements are never divisive, they're principled...
referendum on a new constitution championed by the Islamist leader as a way out of the worst crisis since the fall of Hosni Mubarak.


...The former President-for-Life of Egypt, dumped by popular demand in early 2011...


Cairo and other cities have seen a series of often violent demonstrations over the past three weeks since Mursi assumed sweeping new powers to push through the constitution, which he sees as a vital element of Egypt's transition to democracy.

At least eight people have died and hundreds have been injured and a leading opposition figure warned of more blood on the streets during the voting this Saturday and next on a draft the opposition says is too Islamist.

The referendum asks Egyptians to accept or reject a basic law that has to be in place before national elections can be held early next year - an event many hope can steer the Arab world's most populous nation towards stability.

To bolster support for the constitution, the Islamist

Moslem Brüderbund

, which propelled Mursi to power in June's presidential election, will assemble at a mosque not far from the president's palace in Cairo.

A little later in the day, the liberal, secular and Christian opposition will rally in favor of a vote against the basic law outside the palace and in Tahrir Square, symbolic center of the revolt that toppled Mubarak in 2011.

"During the referendum, I believe there will be blood and a lot of antagonism, so it is not right to hold a referendum," Ahmed Said of the National Salvation Front told

Rooters

.

Despite the opposition push for a "no" vote, the measure is expected to pass given the well-organized

Moslem Brüderbund

's record of winning elections since the fall of Mubarak. Many Egyptians, tired of turmoil, may simply fall in line.

Posted by: Fred || 12/14/2012 00:00 || Comments || Link || E-Mail|| [10793 views] Top|| File under: Arab Spring
Caucasus/Russia/Central Asia
Russian police kill three terrorists in Dagestan
Russian police gunned down three suspected terrorists militants on Thursday evening in the Dagestan province of Russia's North Caucasus region.

The Interior Affairs Ministry said terrorists militants opened fire on a police car in the provincial capital of Makhachkala, but that no law enforcement officials was injured. It said, "The shooters were trying to flee the assault site. A chase was organised. As a result three attackers were cut off in a house and killed following brief fighting."
Posted by: ryuge || 12/14/2012 00:00 || Comments || Link || E-Mail|| [10794 views] Top|| File under:
The Grand Turk
U.S. to send troops, Patriot missiles to Turkey
Foreign policy by The Smartest Man in the Room. Y'know, Jimmy Carter would never have done that when he was president...

The United States gave the go-ahead Friday to deploy Patriot anti-ballistic missiles to Turkey along with enough troops to operate them as the heavily embattled government in neighboring Syria again vehemently denied firing ballistic missiles at rebels.

The United States has accused Damascus of launching Scud-type artillery from the capital at rebels in the country's north. One Washington official said missiles came close to the border of Turkey, a NATO member and staunch U.S. ally.

Syria's government called the accusations "untrue rumors" Friday, according to state news agency SANA. Damascus accused Turkey and its partners of instigating rumors to make the government look bad internationally.

U.S. Defense Secretary Leon Panetta signed the order while en route to Turkey to send two Patriot missile batteries and 400 U.S. troops to operate them. The surface-to-air interceptors will help in "dealing with threats that come out of Syria," Panetta said after landing at Incirlik Air Base, a U.S. Air Force installation about 80 miles from Syria's border.

Panetta was unconcerned about possible reactions from Damascus to the Patriot deployment. "We can't spend a lot of time worrying about whether that pisses off Syria," he said, adamant that helping Turkey was the priority.

Panetta did say he was worried what Bashar al-Assad's government may do if it feels it is near collapse.
Posted by: tipper || 12/14/2012 08:45 || Comments || Link || E-Mail|| [10798 views] Top|| File under:
India-Pakistan
Doctor shot dead in Mastung; two others gunned down in Quetta
[Dawn] At least three people were killed and three others injured in a series of shooting incidents on Thursday in Pakistain's restive Balochistan



...the Pak province bordering Kandahar and Uruzgun provinces in Afghanistan and Sistan Baluchistan in Iran. Its native Baloch propulation is being displaced by Pashtuns and Punjabis and they aren't happy about it...


province.

Three separate shooting incidents in the span of an hour claimed two lives and injured three other people in Quetta, the

picturesque provincial capital

.

According to police, the first incident took place at the city's busy market Qandahari Bazar when unknown

gunnies

riding

cycle of violence

s opened fire, severely injuring three people. At least two of the three injured were identified as locals belonging to the minority Hazara community.

In a similar incident, another man, said to be a public servant and also belonging to the Hazara community, was

bumped off

by unidentified armed assailants.

Meanwhile,


...back at the wreckage, Captain Poindexter awoke groggily, his hand still stuck in the Ming vase...


another man lost his life when

gunnies

shot up

a tailor shop at Sarki Road.

In the most recent incident, unidentified

gunnies

rubbed out

renowned local doctor Lakhmi Chand in Balochistan's Mastung district, about 25 kilometres south of Quetta.

Earlier on Thursday, a local court sentenced to life imprisonment three suspects for the murder of Baloch leader Habib Jalib Baloch. The sentence was handed down by sessions judge Rashid Mehmood.

Habib Jalib Baloch, a former senator and secretary-general of the Balochistan National Party-M, was assassinated on Quetta's Sariab Road in July 2010.

Posted by: Fred || 12/14/2012 00:00 || Comments || Link || E-Mail|| [10793 views] Top|| File under: Lashkar e-Jhangvi
Prayer leader, wife shot dead in Mansehra
[Dawn] A prayer leader and his wife were

rubbed out

by unidentified persons inside their house in Ghanian area of Oghi on Wednesday.

According to police,

person or persons unknown

barged into the house of Maulvi Ali Akbar and sprayed him and his wife with bullets. The assailants managed to escape after committing the crime, they added.

"The assailants entered Maulvi Akbar's house at about 11am and shot him and his wife dead," a police official told journalists. He said that
Akbar had married the woman after the death of his first wife.

Meanwhile,


...back at the wine tasting, Greasy Thumb reached for his rod!...


Balakot police claimed to have tossed in the clink
Book 'im, Mahmoud!
two outlaws involved in murder and robberies in Mansehra
...
a city and an eponymous district in eastern Khyber-Pakthunwa, nestled snug up against Pak Kashmir, with Kohistan and Diamir to the north and Abbottabad to the south...
district.

SHO Sabir Khan told a

presser

on Wednesday that Sher Afzal and Mohammad Amir were on the run after looting three shops in
Balakot last night. A police party arrested them on a tip-off, he added.

"Both the accused were involved in murder, attempted murder and robberies. They were released on bail from jail last week," said Mr Khan.

He said that during interrogation the accused confessed to committing several robberies. The looted goods were also recovered from their possession, he added.

The SHO said that both the accused were produced in the court of local magistrate. The court handed them over to police on two-day physical remand, he added.
Posted by: Fred || 12/14/2012 00:00 || Comments || Link || E-Mail|| [10794 views] Top|| File under: TTP
MQM activist, two officials among nine killed in city
[Dawn] A surge in number of killings in the city was witnessed on Wednesday when nearly a dozen people, including a policeman, a customs official and a Muttahida Qaumi Movement


...English: United National Movement, generally known as MQM, is the 3rd largest political party and the largest secular political party in Pakistain with particular strength in Sindh. From 1992 to 1999, the MQM was the target of the Pak Army's Operation Cleanup leaving thousands of urdu speaking civilians dead...


activist, were

rubbed out

in different areas, while an assistant director of the Bloody Karachi


...formerly the capital of Pakistain, now merely its most important port and financial center. It may be the largest city in the world, with a population of 18 million, most of whom hate each other and many of whom are armed and dangerous...


Development Authority was

maimed

along with his driver in a gun attack.

On Tuesday, six people were

bumped off

in the city.

While the targeted attack on the customs official and his nephew in Landhi appeared sectarian,

a police brass hat

described the incident as the result of some personal enmity.

Syed Bahawal Shah, 45, and his 22-year-old nephew, Baqar Shah, were going in a car (AEE-199) when they came under attack near Labour Square in Quaidabad, said an official on Wednesday morning, police said.

Both the victims were rushed to the Jinnah Postgraduate Medical Centre, where they were pronounced dead on arrival, the police added.

The officials said a 9mm pistol was used in the drive-by shooting.

According to the police, Bahawal was a sub-inspector in anti-smuggling unit of customs and his nephew was an employee of Pakistain Steel Mills.

The victims hailed from Chakwal, Punjab, the police said.

"They had enmity back home in Chakwal," said DIG (east) Shahid Hayat. "Their family is going to nominate someone in the case," he added.

Sindh Majlis Wahdat-e-

Moslem

een Secretary General Allama Mukhtar Imami condemned 'the

assassination

of five Shias in

Bloody Karachi

during 72 hours'.

Policeman killed
A policeman was

bumped off

in Baldia Town, officials said.

They added that sub-inspector Mukhtar Jamal was passing through Sector 9-D when armed motorcyclists fired at him and sped away. He

was struck down in his prime

.

The police

Sherlocks

found spent bullet casings of 9mm pistol at the crime-scene.

He had been serving at the Saeedabad

cop shoppe

for the past 13 years, the police said.

Father of four, the victim belonged to Gujrat, Punjab.

MQM activist

bumped off


A Muttahida Qaumi Movement activist was

rubbed out

in Kharadar, police said.

They added that Abid, 35, aka Nanha was targeted in Paper Market. He was rushed to the nearby Civil Hospital

Bloody Karachi

, where he died during treatment a few hours later.

Trader

rubbed out


Later, a generator shop owner was

rubbed out

in the Kharadar area, police said.

They added that Mohammad Asif, 27, was shot at and

maimed

inside his shop, Huba Electronics, by

gunnies

who arrived there on a
cycle of violence.

The victim died while being shifted to the Civil Hospital

Bloody Karachi

, the police said.

Four killed in separate incidents
A member of the Bengali Action Committee students' wing, Mohammad Zubair, 32, aka Kabir Ahmed Bengali, was

rubbed out

in Korangi, police said.

A young man, Tasleem, was

rubbed out

in Rizvia on Wednesday night, police said.

Two men were killed within the remit of the Sohrab Goth

cop shoppe

on Wednesday night, officials said, adding that their identity was not immediately ascertained.

KDA officer, driver attacked
An assistant director of the

Bloody Karachi

Development Authority, Atta Abbas Zaidi, and his driver, Rauf Siddiqui, were

maimed

in a gun attack on their car in Liaquatabad on Wednesday evening, police said.

Posted by: Fred || 12/14/2012 00:00 || Comments || Link || E-Mail|| [10793 views] Top|| File under:
Swedish church volunteer dies after Pakistan shooting
[Dawn] Sweden's government says an elderly Swedish woman who was shot by a gunman while working as a volunteer in Pakistain has died from her wounds.

Birgitta Almeby, who was in her 70s, died in a Stockholm hospital overnight on Thursday after having been airlifted to her homeland for medical treatment earlier this week.

In a brief statement, Swedish Aid Minister Gunilla Carlsson confirmed the death by passing on her condolences, saying the incident had touched her deeply.

Almeby had worked as a church volunteer in Pakistain's second largest city, Lahore, for almost 40 years when she was attacked by an unknown assailant on Dec 3.

The motive for the shooting remains unclear, but local media reported that Almeby had frequently received threats from a group of unknown men.
Posted by: Fred || 12/14/2012 00:00 || Comments || Link || E-Mail|| [10794 views] Top|| File under: TTP
Israel-Palestine-Jordan
Thousands Attend Rare West Bank Hamas Rally
[An Nahar] Thousands of Paleostinians attended a rare

Hamas, always the voice of sweet reason,

rally in the northern West Bank city of Nablus on Thursday, celebrating the group's "victory" over Israel in

Gazoo

.


"I love the smell of smoking rubble in the morning. Smells like...victory!"


The rally is the first time that the West Bank's ruling Paleostinian Authority -- which is dominated by the Fatah faction, Hamas's bitter rival -- have allowed such a gathering since 2007.

An AFP correspondent said at least 5,000 people were taking part in the celebration, which also marks 25 years since the establishment of the Islamist group.

Despite an overcast sky, the mood was exuberant, with enthusiastic youths waving the green flag of Hamas as a procession left the city's Al-Nasser mosque.

Yussef Iqtishaat, a teenager attending the rally with his family, was among those eagerly brandishing the movement's flag.

"It's a great day thanks to the victory in

Gazoo

," he told AFP.

Women wearing headscarves carried banners praising the movement and its armed wing, the Ezzedine al-Qassam Brigades. "Jihad is our way," and The battle (in

Gazoo

) is the road to liberation," some read.

"We are with Hamas, you are the gun and we are the ammunition," one banner said.

Some of those attending also carried wood models of the rockets fired by Hamas and other

Gazoo

groups at Israel during the eight-day conflict last month, which left more than 174 Paleostinians and six Israelis dead.

Posted by: Fred || 12/14/2012 00:00 || Comments || Link || E-Mail|| [10794 views] Top|| File under: Hamas
Southeast Asia
Thai army blimp comes crashing down
The plan for Thailand's army to have an eye-in-the-sky in the deep South was brought down to earth yesterday. The 350-million baht surveillance airship crash-landed in Pattani province during its first active operation.

The scandal-plagued blimp was to be used to patrol the skies during Prime Minister Yingluck Shinawatra's visit to the area. It crash-landed at the 15th Infantry Division in Nong Chik district of Pattani. The two military pilots and two technicians who were aboard when the blimp crashed escaped with minor injuries.

Thailand's military purchased this surveillance blimp in 2010 as part of its strategy to restore peace in the three Muslim dominated provinces in the deep South, but it has yet to complete a flight amid widespread criticism it is yet another waste of government funds.
Posted by: ryuge || 12/14/2012 00:00 || Comments || Link || E-Mail|| [10794 views] Top|| File under:
Teacher threat greets Thai PM
Leaflets promising to continue the terrorist insurgent war against teachers greeted Prime Minister Yingluck Shinawatra yesterday on her visit to the deep South. The leaflets were distributed by terrorists insurgents prior to the prime minister's arrival, reading: "This war isn't over. Don't count the teachers' corpses just yet."

Ms Yingluck's visit was prompted by an increase in the number of fatal attacks against teachers in the area.

Before her arrival, the flyers were handed out in Chana, Thepha, Na Thawi, and Saba Yoi districts of Songkhla province, which border the three most violence-plagued southern provinces of Yala, Pattani, and Narathiwat. The presence of the threatening leaflets came as another blow to the morale of teachers who have been shaken by the recent murders of their peers, said the chairman of the Teachers' Federation of the Three Southern Border Provinces.

Two teachers were killed in the latest attack on Tuesday, prompting the teacher's organization on Wednesday to announce that classes at 1,200 schools in the region would be suspended for two days. The two deaths brought the number of teachers killed in southern insurgency to 157.

In Pattani, Ms Yingluck held a closed-door meeting with 20 representatives of the teachers' confederation. She said she would arrange a meeting with security officials today to work on improving security measures for teachers.
Posted by: ryuge || 12/14/2012 00:00 || Comments || Link || E-Mail|| [10794 views] Top|| File under: Thai Insurgency
Syria-Lebanon-Iran
Pakistan withdraws embassy staff from Syria
[Al Ahram] Due to deteriorating security situation, Pakistan has withdrawn its ambassador and all diplomatic staff from Syria, says foreign minister
Posted by: Fred || 12/14/2012 00:00 || Comments || Link || E-Mail|| [10793 views] Top|| File under: Govt of Pakistan
16 killed in car bomb southwest of Damascus
[Al Ahram] Sixteen people were killed and more that 25 wounded, including women and children, in a car bomb in Qatana, a town 25 kilometres (15 miles) southwest of Damascus, Lebanon's Al-Manar television channel said Thursday. Qatana is part of a string of outlying suburbs and towns where President Bashar Al-Assad's forces have been trying to push back rebels. The attack follows three bombs that exploded at the interior ministry Wednesday evening, killing five.
Posted by: Fred || 12/14/2012 00:00 || Comments || Link || E-Mail|| [10793 views] Top|| File under: Govt of Syria
Syria interior minister wounded in bombing: Security source
[Al Ahram] Syrian Interior Minister Mohammed Ibrahim al-Shaar was

maimed

in a deadly

kaboom

targeting his ministry on Wednesday but his condition is not serious, a security source told AFP.

"He was

maimed

in the shoulder when the ceiling fell in his office," the source said on Thursday, speaking on condition of anonymity
... for fear of being murdered...

"He was taken to hospital but his condition gives no cause for concern and he should be discharged rapidly."

The triple bombing, using a booby-trapped car and two other devices, was made possible by a betrayal within the ministry's own protection service, the source said.

"It is impossible to get near the ministry gate except in an official vehicle," he added.

The attack killed five people and

maimed

23, the state SANA news agency reported.

The Syrian Observatory for Human Rights said nine people were killed.

It is the second time that the interior minister has been

maimed

in an attack.

Shaar narrowly escaped being killed in a spectacular July 18 bombing that claimed the lives of four other top security officials, including the defence minister and the brother-in-law of Hereditary President-for-Life Bashir Pencilneck al-Assad


Scourge of Qusayr...

.
Posted by: Fred || 12/14/2012 00:00 || Comments || Link || E-Mail|| [10793 views] Top|| File under: Govt of Syria
Roumieh Prison Guards Thwart Fatah al-Islam Escape Attempt
[An Nahar] Guards thwarted an attempt by around 20 Fatah al-Islam
A Syrian-incubated al-Qaeda work-alike that they think can be turned off if no longer needed to keep the

Leb

pot stirred.
prisoners to escape from Roumieh prison, the oldest and largest of

Leb

's overcrowded prisons, the National News Agency reported on Thursday.

NNA said the inmates had cut iron bars at the prison's library and were seeking to dig a hole in the wall of the workshop that had been burned in previous riots when the plot was uncovered on Thursday night.

Judge Fadi Zaenni headed to Roumieh to investigate the incident.

The military tribunal charged last month a Lebanese man and two Syrians with helping three Fatah al-Islam inmates escape from the same prison,

The three men were also charged with facilitating a prison break attempt by another inmate, who was planning to wear a black Islamic veil and climb down using a rope from bloc B where the Islamist inmates are incarcerated.

Posted by: Fred || 12/14/2012 00:00 || Comments || Link || E-Mail|| [10793 views] Top|| File under: Fatah al-Islam
Defected Syrian Officer Claims Scud Launches, Govt. Denies
[An Nahar] A former Syrian officer who served in a battalion specializing in surface-to-surface missiles told AFP on Thursday regime forces had fired Scuds three days ago, but the government has denied this.

First Lieutenant Aaraba Idriss said he is still in contact with officers and members of his former Battalion 57, part of Brigade 155, despite defecting 10 months ago.

He said they told him they fired five Scud missiles for the first time on Monday from their location in Nasiriyeh on the highway between Damascus


...Capital of the last remaining Baathist regime in the world...


and the central Syrian city of Homs.

Idriss, who now heads the Hassan Battalion of the rebel Free Syrian Army, said "the missiles were fired northwest at 10:45 (0845 GMT), 12:30, 13:50, 15:15 and 17:10" and may have struck in Aleppo


...For centuries, Aleppo was Greater Syria's largest city and the Ottoman Empire's third, after Constantinople and Cairo. Although relatively close to Damascus in distance, Aleppans regard Damascenes as country cousins...


or Idlib province.

A soldier, who defected on Tuesday morning, corroborated the report to AFP.

Idriss said the "Golan-1" missiles were either Russian-made or Russian modified" and have a range of up to 300 kilometers (180 miles).

The Local Coordination Committees, a network of opposition activists on the ground, said on Monday that "regime forces fired a long-range Scud missile from the Nasiriyeh area," but was unable to determine its target.

According to a source in Damascus, the army had actually fired a smaller, Syrian-made version of the Scud.

A U.S. official told AFP on Wednesday that the regime had fired Scud missiles at oppositions targets.

On Thursday, the Syrian foreign ministry said it "categorically denies rumors that the Syrian army has fired Scud missiles," state television


... and if you can't believe state television who can you believe?


reported.

"Biased and conspiratorial rumors are spreading in anti-Syrian circles that the Syrian army is using Scud missiles in response to armed terrorist groups when it is known that Scuds are strategic, long-range missiles and are not suited for use against armed terrorist gangs," a statement said.

Posted by: Fred || 12/14/2012 00:00 || Comments || Link || E-Mail|| [10793 views] Top|| File under: Govt of Syria
Jihadist Group Claims Syria Interior Ministry Attack
[An Nahar] The jihadist al-Nusra Front claimed on Thursday that two of its men were responsible for a deadly

suicide kaboom

on the Syrian interior ministry the day before, via its official Twitter account.

"Thank God, we targeted the interior ministry building in Kfar Sousa district in Damascus


...Capital of the last remaining Baathist regime in the world...


at 5:30 pm on Wednesday, December 12," the

orc

group Tweeted, adding that fighting had erupted inside the ministry.

According to its account, two

jacket wallah

s parked two explosives-laden vehicles outside the building, entered and clashed with security forces before detonating their explosive vests.

The two

boom-mobile

s were detonated remotely, it said.

One car was positioned in front of the office of the minister, Mohammed Ibrahim al-Shaar, who was lightly

maimed

in the shoulder when his office ceiling collapsed, a security source told AFP.

"He was taken to hospital but his condition gives no cause for concern and he should be discharged rapidly."

According to the same source, the attack was made possible by a "betrayal" in the security services of the ministry.

"It is impossible for a car to approach the entrance to the ministry if it is not an official vehicle," he said.
Posted by: Fred || 12/14/2012 00:00 || Comments || Link || E-Mail|| [10793 views] Top|| File under: al-Nusra
Who's in the News
28
[untagged]
6
Arab Spring
5
Govt of Syria
3
al-Shabaab
3
TTP
2
Palestinian Authority
2
Govt of Pakistan
1
al-Nusra
1
Lashkar e-Jhangvi
1
Fatah al-Islam
1
Hamas
1
al-Qaeda in North Africa
1
Govt of Sudan
1
Taliban
1
Govt of Iran
1
Thai Insurgency
Bookmark
E-Mail Me
The Classics
The O Club
Rantburg Store
The Bloids
The Never-ending Story
Thugburg
Gulf War I
The Way We Were
Bio
Merry-Go-Blog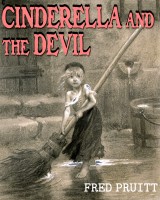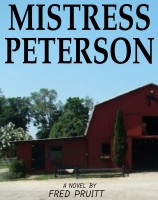 On Sale now!


A multi-volume chronology and reference guide set detailing three years of the Mexican Drug War between 2010 and 2012.

Rantburg.com and borderlandbeat.com correspondent and author Chris Covert presents his first non-fiction work detailing the drug and gang related violence in Mexico.

Chris gives us Mexican press dispatches of drug and gang war violence over three years, presented in a multi volume set intended to chronicle the death, violence and mayhem which has dominated Mexico for six years.
Click here for more information


Meet the Mods
In no particular order...


Steve White
Seafarious
tu3031
badanov
sherry
ryuge
GolfBravoUSMC
Bright Pebbles
trailing wife
Gloria
Fred
Besoeker
Glenmore
Frank G
3dc
Skidmark



Better than the average link...



Rantburg was assembled from recycled algorithms in the United States of America. No trees were destroyed in the production of this weblog. We did hurt some, though. Sorry.
34.229.119.176

Help keep the Burg running! Paypal: