Afghanistan
Peacekeepers Shot, Wounded in Afghanistan
Two Norwegian peacekeepers were shot and wounded north of the capital Tuesday by a renegade Afghan soldier, an Afghan commander in the area said. The peacekeepers were traveling between Kabul and Bagram - where U.S. and coalition forces have their main base - when shots were fired at their vehicle shortly after noon, said Lt. Col. Thomas Lobbering, a spokesman for the 5,000-strong multinational force. A commander in the Afghan army's 591st Battalion said the gunman was identified by a fellow soldier who witnessed the shooting. "It was an Afghan soldier. He was crying and he just opened fire and ran away," said Nanga Elai, whose battalion is about 12 miles north of Kabul, where the shooting occurred.


Humm, must of had money on the Celtics


The battalion commander, Amanullah, who gave only one name, said the suspect belonged to the anti-Taliban Northern Alliance force that took control of Afghanistan when U.S.-led coalition bombing drove the religious militia from power in late 2001. Elai and Amanullah said there was no explanation for the shooting.


"Beats me"




"He hadn't shot anybody in weeks, maybe months. He just couldn't hold it in anymore..."

The Norwegian Foreign Ministry confirmed that both peacekeepers were Norwegian, but declined to release their names or ages.
"One is seriously injured and the other has minor injuries. Both are at a German field hospital. They are considering whether to send the seriously injured one to a hospital in Germany," Foreign Ministry spokesman Eirik Bergesen said. The victims were part of a civilian-military team helping rebuild a school about nine miles north of Kabul, said Lt. Col. Dietmar Jeserich of the German military's Foreign Operations Command.


Ahah! Rebuilding a school! That explains why the guy burst into tears and went into a murderous rage...
Posted by: Steve || 05/13/2003 07:43 am || Comments || Link || E-Mail|| [336068 views] Top|| File under:
Arabia
Qaeda claims credit
In a message received by a Saudi weekly newspaper Al-Qaeda network has implied it carried out the attacks. The group had "been planning major operations for a long time in the Gulf where it had stocked large amounts of arms and explosives," Al-Qaeda operative Abu Mohamed al-Ablaj wrote in an e-mail to Al-Majallah, which is published from London. "The execution of this plan was not hampered by the recent announcement by the Saudi authorities of the seizure of large quantities of arms and explosives in the kingdom and the hunt for 19 people," said Ablaj, alias mullah Seif Eddin. He described himself as the "coordinator of the Mujahedin training centre" run by al-Qaeda. Last week, Al-Majallah, citing an e-mail message from a newly-appointed Al-Qaeda spokesman, Thabet ibn Qais, said that "an attack against America was inevitable."


Wonder just where in Soddy Arabia or Yemen that training camp might be located?
Posted by: Fred Pruitt || 05/13/2003 10:40 pm || Comments || Link || E-Mail|| [336084 views] Top|| File under:
President pledges to 'find killers'
President Bush denounced the bombings in Saudi Arabia that killed up to 91 people, including seven Americans, as the work of "killers whose only faith is hate." He vowed to "find the killers and they will learn the meaning of American justice."


Is it just me, or is anybody else getting tired of hearing about "hate"? It's just a quibble, but I think "hatred" is more correct...

Bush said "the ruthless murder of American citizens and other citizens reminds us that the war on terror continues." The president made the remarks at the Indiana State Fairgrounds, where he was speaking on his tax-cut and economic stimulus plan. "Anytime anybody attacks our homeland, or our fellow citizens, we will be on the hunt," he said. "We will bring them to justice."


With or without Soddy help?

"Just ask the Taliban," Bush added, recalling the U.S. victory over the Taliban government of Afghanistan. I'm optimistic we can overcome anything in our path," he said.
Posted by: Fred Pruitt || 05/13/2003 11:30 am || Comments || Link || E-Mail|| [336064 views] Top|| File under:
Update on Saudi attack from DEBKAfile - Al Qaeda claims resp.
US officials say over 90 people, including 9-10 Americans, died in suicide attacks that devastated three Riyadh estates housing Westerners Monday night.
The bodies of nine suicide killers were found in rubble.

Number of injured is close to 200.

Al Qaeda claims Riyadh attacks in message to London Arabic newspaper al Majallah.

Whole streets, blocks and multi-storey buildings semi-demolished or flattened by car bombs set off by gunmen who went in shooting.

US secretary Powell toured ravaged housing compounds upon landing in Riyadh hours after attack.

Al Qaeda's bomb attacks in Riyadh Monday night were opening shots of fresh terror campaign against US and Saudi Arabia timed for end of Iraq War.
Probable next targets: oil facilities, airports and airliners.

Hundreds of al Qaeda terrorists await next instructions in Saudi cities – among them US and Canadian nationals and turncoat Saudi soldiers
Posted by: ColoradoConservative || 05/13/2003 09:51 am || Comments || Link || E-Mail|| [336084 views] Top|| File under:
Death toll mounts in Saudi attacks
Attackers shot their way into three housing compounds in the Saudi capital and then set off suicide car bombs, killing at least 13 foreigners, officials reported today. Secretary of State Colin Powell said the coordinated terror strike had "the earmarks of al-Qaida." Powell, who arrived today on a previously scheduled visit despite the attacks, said at least 10 Americans were among the dead. Philippine authorities reported two deaths and Australian officials reported one. U.S. Ambassador Robert Jordan said at least 40 of the injured were Americans.


And we might add that the slaughter was timed to coincide with Powell's arrival. Welcome to beautiful Soddy Arabia, home of the holy mosques...

A U.S. official said overall casualties appeared to be in the hundreds and that several members of the Saudi National Guard died in the attacks. He also said British, German, French, Australian and other Arab citizens were among the dead and wounded. Saudi officials told the Associated Press at least 50 wounded people were taken to the National Guard Hospital. Other hospitals reported at least 10 injured. The attacks late Monday were followed by a smaller bombing today near the headquarters of a Saudi-U.S. company. No casualties were reported in that bombing.


That was the fourth explosion that was reported last night...

At the housing complexes today, five floors of buildings were blown out, their outer walls sheared off. Heaps of rubble and blocks of upended concrete surrounded spikes of twisted steel rebar. Burned-out cars were still in their parking spots. Police vehicles patrolled the walls of the compounds and kept reporters out. Al-Hamra compound, which suffered one of the worst attacks, was hidden behind 20-foot walls. Surveillance cameras were posted along the walls. Most of the homes in such compounds are large, single-family villas that would not be out of place in an upper middle class California neighborhood scattered around well-tended parks, swimming pools and sports fields. Their inhabitants tend to be professionals in the oil industry, the financial sector or schools. A guard at one of the housing compounds in the northeastern section of the city was quoted by the Saudi paper al-Watan as saying that seven cars exploded there, all apparently carrying suicide bombers. At least three bodies could be seen lying on the ground at the compound this morning. Witnesses at the al-Blaidh compound said the force of the blast shook nearby buildings and rattled windows. Witnesses also reported hearing gunfire moments before the car exploded.


That would have been the Bad Guys shooting their way in...

Powell was greeted on his arrival by Prince Saud, the Saudi foreign minister, who expressed his sorrow and vowed to cooperate with the United States in fighting terrorism. "It is no consolation, but these things happen everywhere," Saud said. "It should increase our efforts and should make us not hesitate to take whatever measures that are needed to oppose these people, who know only hate, only killing."


Actually, they don't happen everywhere, and in most of the places they do happen they're imported. Their genesis is in Soddy Arabia, and until Soddy Arabia starts going after the "spiritual heads" and the money men it will continue. Forever.

An intelligence official in Washington said information from the past two weeks indicated al-Qaida had been planning a strike in Saudi Arabia. The blasts came as the United States is pulling out most of the 5,000 troops it had based in Saudi Arabia. Defense Secretary Donald Rumsfeld said last week that most would be gone by the end of the summer.


And good riddance. Next time we come back, maybe we'll have learned enough lessons from Iraq and Afghanistan and whoever's next on the list that we'll be able to build a civilized government on the Arabian sandpile...

The Saudi Interior Minister, Prince Nayef, told local newspapers the assailants were believed to be linked to the May 6 discovery of a large weapons cache. The Saudi government was seeking 19 suspects in that case — including 17 Saudis, a Yemeni, and an Iraqi with Kuwaiti and Canadian citizenship — that it believed were receiving orders directly from bin Laden. The government said the group had been planning to use the seized weapons to attack the Saudi royal family as well as American and British interests. Prince Nayef told the al-Watan newspaper that one of the 19 people sought in the cache case handed himself in — it was unclear when — and was being interrogated for information about Monday's explosions. So far he had offered "limited information," Nayef told the paper.


In that case they're not hitting him hard enough...

A previously unknown Saudi group, the Mujahedeen in the Arabian Peninsula, had linked itself to the cache found May 6 and over the weekend vowed on an Internet site to strike American targets worldwide. It was not clear whether the explosions in Riyadh were linked to the group.


Another false nose and moustache al-Qaeda grouplet, only wearing multicolored wigs under their turbans...

State Department officials said the American school in Riyadh would be closed today and advised Americans to remain at home until further notice. Earlier this month, it had advised Americans against traveling to Saudi Arabia because of increased terrorism concerns. Justice Department and FBI officials had no immediate indication that other attacks might be planned against U.S. interests at home or abroad.


It'll be a little while before the next one. What'll be interesting will be whether the Soddies pursue the perps in this one with the level of application and expertise the Indonesians exhibited in going after the Bali bombers. The Indons took that seriously; if the Soddies take this atrocity seriously, they'll be able to wipe out a major group of krazed killers. If not, it will be Kobar Towers all over again.

British telecommunications executive

John Crossley

was knocked out by the force of a blast and suffered cuts from glass from his shattered windows. He was quoted as telling the Los Angeles Times that other villas were leveled by the force of the blast. Crossley, speaking to the newspaper in a telephone interview, said a carload of men in a car shot their way into the compound. He said guards gave chase through the streets until the attackers' car exploded. "The fact that they have attacked three compounds in a coordinated way sends a message to the Western community that we are not safe here. It's like they're saying, 'We can get you any time, anywhere,'" Crossley was quoted as saying.


Unlike their government, at least up to this point, the Arabian guards seem like they were taking their job seriously...

The small blast went off early today near the headquarters of the Saudi Maintenance Company, also known as Siyanco. The company is a jointly owned by Frank E. Basil Inc. of Washington and local Saudi partners, officials said.
Posted by: Fred Pruitt || 05/13/2003 08:43 am || Comments || Link || E-Mail|| [336089 views] Top|| File under:
A Letter to Mr. Powell (Timing is Everything)
efl... today's opinion in Arab News.
Mr. Secretary, you are one of the most acceptable to us in the American administration.


Colin, you've got to work on that...

Your inclinations toward respecting international legitimacy and settling problems through diplomacy and negotiations — a win-win approach — have won you great respect. They form a pleasant contrast to those who want to impose American hegemony through military might.


I think they're misinterpreting Powell, or trying to suck up to him. I think Powell believes in allowing all parties to emit their vapors on a subject and seeing if anything comes of it. But he also knows when to stop the gas passing and do something of substance. He can also recognize when someone's been given enough rope to hang himself. Just because talks are occurring doesn't mean that all parties are making sense and that all parties are showing good faith...

We have suffered the most by terrorism, which is not something special to the Saudis but is a phenomenon of every society, like poverty, disease and unemployment, and it emerges from injustice.


I thought it emerged from madrassahs and other places where it's taught...

America itself has suffered terrorism by its own people before Sept. 11, 2001. Saudi Arabia tasted its bitterness in the world's holiest place during the occupation of the Grand Mosque in Makkah.


You know they were ousted with secret US help, dontcha?


For the past two weeks our country — the government and people — has been tracking down 19 terrorist suspects who are not so different from the 19 who shook the United States except in one particular: The fact that our security agencies detected them, while US agencies failed in 2001.


How does that Kiwi taste this morning, Muhammad?


I would like to emphasize that the Western-style democracy you market in the region would not receive majority support if a referendum was held, because there is a clear alternative.


Right... 14th century theocracy.


Arabs are a weak people who need strong but clean and just governments. I underline the words clean and just.


Hygiene lessons from Saudi, just what we need. We will try to measure up to the high standards of Middle Eastern justice.


Americans often wonder why others hate them. Did you do anything today to make us like you?


And boom-boom-boom go the car bombs. Whaddya want, your own parking spaces in the shade, close to the front gates?


(Muhammad M. Al-Shibani is a Saudi writer. He is based in Jeddah.)


Muhammad makes the mistaken assumption that anybody cares at this point whether they like us. We worried about that up until September 10th, 2001, yeah, even into the following morning. At this point, we would prefer that you speak truly and deal honestly with us and not try to clandestinely lead all the opposition to us in the world. Eventually we will get tired of the lies, prevarications, and even the stupid arrogance of people like Muhammad. And when we do, they're going to like us even less — briefly. Muhammad, did you do anything today to make us like you?



Posted by: Mark IV || 05/13/2003 07:17 am || Comments || Link || E-Mail|| [336064 views] Top|| File under:
Tabtabaei levels poll charge Government plot favours 14
KUWAIT CITY: Islamist MP Waleed Al-Tabtabaei says the government is "plotting" to back 14 candidates in the National Assembly elections, which are due on July 5.


More deep-laid plots! I knew it! It just keeps getting deeper and deeper...

"We are warning of another Central Bank scenario similar to that in the 1999 parliamentary elections when the government vandalised the elections," said Tabtabaei. He claimed the government may use the emergency fund to buy votes and support 14 candidates to secure seats for them in the 2003 parliament, according to a government document recently revealed by MP Waleed Al-Jari and accepted by Deputy Premier and State Minister for Cabinet and Parliament Affairs Mohammed Daifallah Sharar.
Posted by: Fred Pruitt || 05/13/2003 07:23 am || Comments || Link || E-Mail|| [336069 views] Top|| File under:
Britain
The Sun Remembers Claire Short
For an amusing bit of "get even" journalism,
check out the Sun's "Page 3 Extra"
http://www.page3.com/page3extra.html

It seems that Claire tried to get the "Page 3 Girls" made illegal some time ago. Now they get to respond
Posted by: Ralph || 05/13/2003 05:45 pm || Comments || Link || E-Mail|| [336109 views] Top|| File under:
Five Hurt in Badger Rampage
Sorry, but I couldn't help myself:


An angry domesticated badger savaged five people, leaving one man so seriously injured he needed skin grafts, and chased away pursuing police officers during a 48-hour rampage through a quiet English town. One-year-old Boris launched what experts described as unprecedented attacks after finding himself hungry, alone and frightened after being stolen or released from a wildlife visitor center where he had been hand-reared and hand-fed.


Badgers Gone Wild!, Tonight On Fox!


"I have been involved with badgers for 24 years and I have never heard of anything like this, nor has anyone I have spoken to," Mike Weaver, chairman of the Worcestershire Badger Society told Reuters on Tuesday.


You just knew there had to be a Badger Society in Britain.


Weaver was brought in by police to catch Boris, who had bitten the five victims' arms and legs after getting loose near Evesham, Worcestershire, in central England. The officers themselves had been chased onto the bonnet of their car as they tried to round up Boris, who was later put down.


Boris would have lasted 2 minutes trying this shit with a Texas cop.
Posted by: Steve || 05/13/2003 11:57 am || Comments || Link || E-Mail|| [336077 views] Top|| File under:
Belfast 'Spy' Denies Being Informer 'Stakeknife'
A Belfast man named as Britain's highest-ranking informer within the IRA on Tuesday denied allegations that he was the British agent "Stakeknife." In a statement, a lawyer for Alfredo "Freddy" Scappaticci said the west Belfast builder denied "each and every one" of the allegations made since he was identified as Stakeknife by a number of Web Sites and newspapers on Sunday.


"I'm a simple businessman. I have a lot of friends. I know nothing about any crimes..."

"He is not Stakeknife. He has never been an informer, has never contacted the intelligence services, has never been taken into protective custody and has never received any money from the security services," said solicitor Michael Flanigan. "My client is the victim of misinformation, apparently emanating from the security forces and disseminated by the press."


"Lies, all lies!"


Scappaticci, allegedly a leading member of the IRA's feared internal discipline unit, the "Nutting Squad," was reported to be in hiding in England, although the IRA's political ally Sinn Fein said his family insisted he was still in Belfast.


I'd be hiding out too.


His lawyer said he had been compelled to make a public statement "as a result of the intense media speculation about him," but that he would make no further comment. "Mr. Scappaticci is an ordinary working man living in west Belfast and as such he has no means at his disposal to combat this onslaught of false allegations," said the statement. "Clearly, his life has been placed in danger as a result and he in now in hiding."


Even if he wasn't an informer, no one will ever trust him now.


The identity of Stakeknife, a highly-placed spy said to have informed for the British from inside the Irish Republican Army for decades, has been a source of intense speculation in Belfast for years. In recent weeks another disgruntled former agent had been threatening to identify Stakeknife.
Posted by: Steve || 05/13/2003 07:57 am || Comments || Link || E-Mail|| [336066 views] Top|| File under:
Clare Short: It's time for Tony Blair to go
Clare Short today escalates her dispute with Tony Blair's style of leadership far beyond the Iraq war controversy when she urges the prime minister to start preparing "an elegant succession" for Gordon Brown — or risk spoiling his own historic achievements.


So Clare wants Gordo in? Is the quid pro quo for her to be Foreign Minister?


In an interview with the Guardian which was even more explicit than her savage Commons resignation statement, the former international development secretary warned that "maybe I can help more on the backbenches" in creating opportunities for humour saving the Labour government from errors, caused by the unelected Blair coterie's "control freak style" and their policy "diktats in favour of increasingly bad policy initiatives" that "come down from on high".
She sounds positively, um, um, Marxist when she talks like that.


I thought Bush was the one who was "unelected"? I just can't keep these leftist talking points straight...

She went on: "We need to keep this Labour government, it has a good chance of another term. But we must keep it well led and true to its values — and it's making mistakes at the moment. The job is, without falling out into horrendous splits, to try and ensure we keep up the quality of the government and, indeed, organise an elegant succession."


"And it needs me, me, Me, ME-E-E-E-E-E!!!"


She spoke two hours after telling Mr Blair, in a "perfectly cordial" five-minute phone call just after 10am, that she was leaving over the US-UK mishandling of postwar Iraq. Mr Blair has broken his promises to her, she claims.


Not bloody likely.


Noting that many constitutions wisely limit leaders to two terms - eight years in America - Ms Short told the Guardian: "I think Tony Blair has enormous achievements under his belt and it would be very sad if he hung on and spoiled his reputation." In an aside which will anger No 10 but strike a chord with many MPs, including admirers of Lady Thatcher, Ms Short added: "There used to be a saying of the Tory whips when they were in power — this is the Tory whips, not me — 'No one ever comes out of No 10 completely sane'."


She really is odious, isn't she.


During her interview with the Guardian and the Financial Times Ms Short did not mention by name her spank monkey ally, the chancellor, Gordon Brown, in urging a change of leader within two years. Mr Brown has been generous in supporting her fight against global poverty. But her complaints about foundation hospitals and top-up education fees, both of which he has opposed, was a clear indication of her preference, as was her endorsement of the chancellor's "five tests" stance on the euro. As he had in March, Ms Short told BBC Newsnight, Mr Brown tried again, this time unsuccessfully, to talk her out of quitting. Commons gossip last night reinforced the suspicion that she wants to "take Blair with her over the cliff".

The trigger which prompted Ms Short to quit two months after she wobbled back into office after attacking Mr Blair's "reckless" conduct was the draft resolution which Britain and the US are now promoting at the UN. Negotiated in secrecy, it does not give the UN the "vital role" that London and Washington promised. Mr Blair had failed to stand up to President Bush — and was not so much a poodle ("poodles get off their lead and jump about") as a figleaf. "Fig leaves just stay where they are," she told the Guardian.


Gordo is going to get her as his fig leaf, and he's not going to like it someday.


It also left the occupation of Iraq as illegal, she said. "In particular the UN mandate [is] necessary to bring into being a legitimate Iraqi government and to hell with whatever the Iraqi people want. This, I believe, is essential damaging to Iraq's prospects, will continue to undermine the authority of the UN and directly affects my sanity work and responsibilities," she said in her Commons statement.


Which you now don't have since you're out of the government. Guess those responsibilities weren't that important, eh?


MPs on both sides were deeply divided by her statement. For some Labour leftwingers Ms Short has been damaged goods since she failed to join Robin Cook in resigning from the cabinet. Yesterday some forgave her, though she was not applauded as Mr Cook was. Loyalists, including her old friend, George Foulkes, accused her of overstating her case and deplored the personal nature of her attack on Mr Blair, who had tolerated her idiosyncratic attacks since 1997. One cabinet leftwinger called her attack on Mr Blair "appalling".

In her Commons statement, 57-year-old Ms Short, who will stay on as MP for her beloved Birmingham Ladywood - she was born there - warned the wider Labour movement that "we are entering rockier times and we must work together to prevent our government departing from the best values of the party". She was blunt to the point of brutality with Mr Blair. "To the prime minister, I would say that he has achieved great things since 1997 but, paradoxically, he is in danger of destroying his legacy as he becomes increasingly obsessed by ensuring Britain's survival his place in history." As Labour MPs listened in silence, the Tories jeered her taunt that their Commons votes helped make war inevitable after the UN route collapsed. But they gasped and even rolled their eyes whistled at her critique of the Blair leadership style. "Devastating," cried one.

With Labour MPs rebelling over Iraq, the NHS and the firefighters dispute, the Tories think they are finally beginning to see the end of Labour's hegemony over British politics. By the time Ms Short made her 11-minute statement at 3.30pm the Downing Street machine had praised her achievements as a minister and promoted Lady Amos from the Foreign Office to become the first black woman cabinet minister. That move — so fast as to suggest it was already planned — was widely applauded by peers, MPs and aid agencies, most of whom admired the ex-minister, even if they did not always love her. Ms Short herself said she doubted Lady Amos would become a "stooge" as the Foreign Office tries to recapture her budget.

Jack Straw, the foreign secretary, took pre-emptive action against Ms Short's accusations, claiming that the UN draft was indeed discussed in cabinet last Thursday, the day Ms Short stayed away, raising expectations that she would soon leave the government. Yesterday she beat Mr Blair to the draw. "I am sad and sorry that it has ended like this," her resignation letter concluded. In his reply Mr Blair protested that the UN draft was still being negotiated and was scarcely a secret. "I am afraid I do not understand your point about the UN," he said.


"And I am afraid I don't understand anything else you said. Could you please humour me and repeat it, this time in English?"
Posted by: Steve White || 05/13/2003 12:37 am || Comments || Link || E-Mail|| [336069 views] Top|| File under:
Europe
US to confront EU on genetically modified foods
The US is set to announce on Tuesday it will file a long-anticipated case in the World Trade Organisation aimed at forcing the European Union to lift its de facto moratorium on genetically modified foods, according to administration and congressional officials. The decision will further escalate trade tensions between the US and Europe, just days after the EU threatened to impose sanctions by the end of the year in a separate dispute over a $4bn subsidy for US exporters.
Posted by: Anonymous || 05/13/2003 06:28 am || Comments || Link || E-Mail|| [336083 views] Top|| File under:
India-Pakistan
"Wudn't me" sez Sipah thug
A worker of the defunct Sipah i-Sahaba Pakistan (SSP), being tried in a bomb blast case, denied on Monday the charges against him and said he was innocent.


"Nope. Wudn't me. Nope. Musta been somebody else."

Judge Feroz Mehmood Bhatti fixed May 14 for hearing final arguments from the prosecution and the defence after the statement of Sabir Waseem. The SSP worker was charged with launching an anti-tank rocket (BM-107) that had pierced through the wall of the Commerce College on the Dr. Ziauddin Ahmed Road on Nov 23, 2001. The defendant said that he had been implicated in the case by the police and that all the witnesses were policemen.


"Who y'gonna believe, judge? A buncha coppers or me?"

According to prosecution, the SSP worker along with his absconding accomplice, Asif Ramzi, reached the college to fire rocket to target Americans staying at the second and third floor of Sheraton Hotel. The two men, carrying the rocket and its locally-made launcher in a kit -bag, reached near the hotel on a motorbike around 9:30 p.m. The two positioned the launcher on the pushcart of a junk vendor. It was alleged that while accused Waseem was still trying to position the launcher to the hotel, the rocket blew off due to a short-circuit, hitting the outer wall of the Commerce College. It landed in a classroom making an eight-inch hole in the wall.


"Yow! What was that?"
"A 107 mm Chinese-made antitank rocket. Now go back to sleep."
"Hokay."

According to bomb disposal squad, the device was an anti-tank rocket, weighing 25 kilograms with 10 to 12 kgs of explosive material. Waseem was arrested red-handed during a shootout with the police following an attack on a prisoners' van, which was carrying, among others, Dilawar Hussain, a worker of the banned Sipah-i-Sahaba Pakistan.


Dilawar's not to be confused with the late Dildar, who got the high jump. Or maybe it is the same guy, since they often don't stay quite dead...

During the interrogation, the police found the lower body of Waseem severely burnt. He disclosed before the police that he was himself injured while firing the rocket.


"Cheeze, Waseem! Your legs look like a coupla burnt matches!"
"Yar... Red to black, green to white... Or is it the other way around? Damn! I can never remember!"

Two people, including a constable, Shakil, were killed when the prisoners' van, also carrying some sectarian workers, was ambushed on February 28, this year near Bohra Pir within the limits of Nabi Bux police. Ramzi and two others, Ata ur Rahman and Naeem Bukhari, were declared absconders in this case.
Posted by: Fred Pruitt || 05/13/2003 12:11 pm || Comments || Link || E-Mail|| [336065 views] Top|| File under:
Lahori, others indicted
An anti-terrorism court indicted on Monday the chief of the banned Lashkar i-Jhangvi and three others in the Mehmoodabad massacre case. LJ chief Akram Lahori, Mohammed Azam,

Attaullah

and Malik Tasadduq were charged with killing six people and injuring five others in an attack on April 10, 2001, on Ali Murtaza Imambargah [Shia mosque] in Mehmoodabad. Judge Haq Nawaz Baloch fixed Tuesday for recording the statements of the prosecution witnesses after the four Lashkar men denied their involvement in the case and pleaded "not guilty".


"Nope. Wudn't us. Nope. Nope."

Six faithful were killed and five injured when they were sprayed with a volleys of bullets during Maghreb prayers. The police had registered a case against four unknown culprits, who had come on two bikes.
Posted by: Fred Pruitt || 05/13/2003 11:57 am || Comments || Link || E-Mail|| [336069 views] Top|| File under:
Hizb ready to support talks
The Hizbul Mujahideen said on Monday that it could take a step conducive for the success of dialogue provided India proved its sincerity and seriousness in this regard. Talking to Dawn, the group's supreme commander, Syed Salahuddin, said: "The first and foremost thing India needs to do is to accept that Kashmir is a dispute which is yet to resolved in accordance with the aspirations of its inhabitants." India must ensure that whatever talks were held were aimed at resolving the core issue of Kashmir in consultation with all the three parties to the dispute, he said. "As a goodwill gesture, India should reduce the strength of its troops in the occupied territory to the pre-1989 position. It should abolish the draconian laws and operations of its forces in held Kashmir and release all the detainees languishing in different prisons," Mr Salahuddin said.


"In return, Hizbul Mujaheddin is willing to attack those forces remaining and to try to kill all of them..."

If India took those measures, it would be an indication that it was sincere and serious to establish a durable peace in the region, he said and added that the Mujahideen would positively reciprocate the moves. When pressed to elaborate, he said: "We can take such a step that will be conducive for the success of dialogue. When India will accept the disputed status of Kashmir, reduce its troops, release the detainees and halt its operations, at that time, if we had to go for that (laying down of weapons), there is no harm in it. But I repeat that it is possible only when we see all those things on the ground."


"Oh, and when cows fly, too. Don't forget that part."

He said the governments of India and Pakistan "with the mediation of the United States" were taking confidence-building measures, but what was needed was restoration of the confidence of the Kashmiris. "The confidence of Kashmiris is shattered by successive Indian governments. They never fulfilled their commitments to us," he said and added that everyone talked about confidence-building measures between Islamabad and New Delhi but no one had said or done anything to restore the Kashmiris' confidence.


"And all you had to do all along was let us be in charge. Was that too much to ask?"

The leader of another Mujahideen group, requesting anonymity, said: "India should acknowledge the disputed status of Kashmir and withdraw its troops from the cities, towns and villages of held Kashmir. This will mean that India is ready to give up its traditional intransigence and is showing flexibility and the situation will consequently lead in a positive direction. And such a situation demands a positive response from the Mujahideen who will undoubtedly respond in the same way."


Oh, undoubtably. Undoubtably. And what was the situation in Kashmir before the jihadis started swarming?

Though the groups do not clearly admit that they could go for a ceasefire, some analysts believe it could happen even if for a period of time. "The government is facing pressure from Washington to control the militants and in my view Islamabad does not have the aptitude to resist that pressure," Kashmiri analyst Syed Arif Bahar said. He was of the view that the government might ask the Mujahideen to lay down weapons on the ground that the move would allow the peace process to advance positively. "The existing Mujahideen groups will have to follow Islamabad," said Mr Bahar. But, he added, a new "resistance force" could emerge in occupied Kashmir to work as a pressure group till the final settlement of the issue.
Posted by: Fred Pruitt || 05/13/2003 11:43 am || Comments || Link || E-Mail|| [336076 views] Top|| File under:
Blast suspect professor is jailed
A professor at India's prestigious National Defence Academy was yesterday remanded to police custody for an alleged role in a blast on a suburban Bombay train that killed 12 and injured dozens, police said. The National Defence Academy, situated in Pune southeast of Bombay, trains male cadets for India's army, navy and air force. Anwar Ali, an Urdu-language instructor at the NDA, was booked under the tough Prevention of Terrorism Act and will be in police custody until May 26. Police allege Ali has ties with Islamic extremist movements including the banned Students Islamic Movement of India and Lashkar e-Taiba. "We believe he arranged the stay of the three Lashkar militants who were killed recently in Bombay," said a police officer associated with the investigation.
Posted by: Steve || 05/13/2003 08:18 am || Comments || Link || E-Mail|| [336068 views] Top|| File under:
Iraq
Hakim outlines vision of elected and modern Iraq government
At a lengthy news conference after his return from 23 years in Iranian exile, the head of the Supreme Assembly of the Islamic Revolution in Iraq (SAIRI), Ayatollah Mohammed Baqr al-Hakim, emphasised that the Iraqi state he envisages would be a "modern" one. The 66-year-old cleric declared his model state would display tolerance toward the country's mosaic of ethnic and religious groups.


This is "Islamic" tolerance, of course. Pay your dhimmi tax and go about your business...

Iraq should have a system of governance with five characteristics, said Hakim, whose news conference effectively turned into a speech interrupted by religious chants from the crowd.
The first is freedom, and while "one of the gains" of the US-led war was the "measure of freedom" which the Iraqis now enjoyed, freedom in the presence of foreign forces could not be total, he said.


For instance, there's no freedom to overthrow the state (or lack thereof at the moment) and establish another dictatorship...

Iraq's future government should be "based on the will of the Iraqi people, that is it should be elected by them — democratic if you will," Hakim said.


I think this is that "one man, one vote, one time" idea sneaking in here...

Thirdly, Iraq should have a system of government that "respects Islam, the religion of the overwhelming majority of the Iraqi people." Islam should be Iraq's official religion, and Sharia, or Islamic law, should be a "main source" of legislation, the greying cleric said, stressing that the future regime should "respect Islamic values."


There would have to be a Guardians Council to overrule any non-Islamic legislation, of course. And a Supreme Leader — a trained holy man, versed in exactly what God wants — to oversee them...

At the same time, the fourth characteristic of Iraq's future government should be "respect for the specificities of the components of the Iraqi population" — a mixture of Shiites, Sunni Muslims, Christians, Kurds, Turkoman and others.


This is where the dhimmi tax comes in. There will be a few minor differences in blood money, and their testimony won't count the same in court as that of a Shia, but that's just minor stuff...

Finally, the future government should embody the unity of Iraq in terms of people and land, he said.


There's no need for any of that local autonomy stuff, like the Kurds had under Sammy...
Hakim said that while some of the slogans he raises might be perceived as "religious," he envisaged a "modern state, in the full sense of the word" in line with what he called Islam's reformist tradition.


Kind of like Iran. A lot like Iran, in fact...

In such a state, women, "who make up half of society," would play their full role and young people's "potential would be exploited to the highest degree." A modern state would "promote construction and development," said Hakim. And with its formidable human and economic resources and long history, Iraq had the potential to turn into a "great" country given the proper government.

The Shiite leader, reiterated SAIRI's longstanding argument that the US-led war was not necessary because the Iraqi people could have toppled Saddam if they had received adequate "assistance from the international community." However, he issued a sweeping indictment of the former regime, whose dictatorial nature not only surpassed that of other autocratic regimes in the Arab and Islamic world but whose "racism" was no less than that of the former apartheid regime in South Africa.
Posted by: Fred Pruitt || 05/13/2003 10:25 pm || Comments || Link || E-Mail|| [336069 views] Top|| File under:
"Three of Hearts" Bagged
Fox News has learned that an Iraqi government operative, identified as Fadil Mahmud Gharib, is now under the control of U.S. forces. He was listed as No. 47 on the U.S. Central Command's list of top Iraqi regime members being sought. Gharib is the "three of hearts" in the deck. Gharib's picture is not shown on the card, like it is for most other top regime members wanted by the coalition.


Guess he takes a lousy photo


But he was part of the Baath Party's regional command, in charge of the "Babil District."
Although he's not on the list of 55, the newly confirmed capture of former Culture Minister Hamed Youssef Hamadi is significant, senior military officials say, because they hope he can shed some light on what happened to some of the country's most important missing artifacts. After U.S. troops rolled into Baghdad and the regime was toppled, rampant looting took place and many precious artifacts from the country's museums were stolen. Hamadi, one military official told Fox News, was No. 116 on the list of the top 200 most sought-after Iraqi officials. Senior defense officials told Fox News that U.S. forces on average capture or accept the surrender of one to two leaders a day. The fugitives are then taken into custody in Iraq. Other negotiations are taking place to round up about 200 other members of Saddam Hussein's regime.
Posted by: Steve || 05/13/2003 03:02 pm || Comments || Link || E-Mail|| [336066 views] Top|| File under:
Iraqi Soldiers March to Demand Back Pay
This just struck me as funny.


Just a month after their defeat at the Americans' hands, 300 Iraqi soldiers marched on the U.S. Army's main Baghdad base on Monday to demand back pay and a future in the new Iraq.


So I take it the Iraqi army wasn't on the "pay for performance" plan. I've never heard of surrender pay.


"With our souls! With our blood! We sacrifice for you, Iraq!"


Looks like they just changed "Saddam" to "Iraq". Good to recycle those classic oldies.


the civilian-clad protesters, many noncommissioned officers, chanted as they joined a growing chorus of Iraqi civil servants hoping for a quick return to normalcy — including salaries — under the U.S. occupation. "We don't want American money or anyone else's money," said one air force sergeant, Ali Kadhim Mohammed, 32. "We have the oil wealth of Iraq. That's what we were paid with before, and that's what we want now." He said he was last paid his monthly salary — 115,000 Iraqi dinars, less than $60 — in February.


...and a FINE job the Iraqi Air Force did during the war. Give Ali a coupla buckets of Iraqi Oil Wealth for his brave service.


The Office of Reconstruction and Humanitarian Assistance, the U.S.-led postwar administration, has been making $20 emergency payments to some civil servants in an effort to restart government operations. The Iraqi military has not yet benefited, although the U.S. Joint Chiefs chairman, Air Force Gen. Richard Myers, said over the weekend that ORHA will look at ways to rebuild a "new and reformed" Iraqi armed forces.


Not exactly a proud tradition. May have to work on that.


Iraqi military personnel, routed in the U.S.-British invasion, shed their uniforms and went home as the war began to wind down in early April. Some have since been reappearing at abandoned military offices on rumors that lists of names were being compiled for payments.


They're giving away money? Oh, shit! Where did I toss my uniform?


"We expected life to settle down quickly, but something's gone wrong," said an army engineer colonel, Muhi Hussein Jassim, 40. "Every day they're taking names, and then the next day the list is lost and they start over again." The demonstrators assembled outside the Iraqi air force headquarters, severely damaged by U.S. bombing, marched through the heart of east Baghdad and across a Tigris River bridge to rally at a main gate of the Republican Palace complex, where ORHA and Army headquarters are situated. "We need an accounts for all Iraqi military," read one ungrammatical English-language sign they held aloft. "We need to build a new Iraqi military defense," read another.


We know that. We're just not sure we want you guys to be a part of it.


An infantry lieutenant, Hassan Issa, 23, told a reporter he heeded U.S. air-dropped leaflets, "and the repeated calls from Bush not to resist," and took 35 of his men out of battle in the early days of the war, at Nasiriyah in southern Iraq. Now, he said, his wife has given birth by Caesarean section, for which he had to borrow money. The infant is sick, and he has no cash for medical care. "How are we going to survive?" he asked.


Actually, they probably have a point. Just like the Baath Party was disbanded, so should be the old Iraqi military. Units should be reformed, paid off, and mustered out, with that list of names they're talking about as a record. Anybody we want to grab to build a new Iraqi armed forces will be accounted for that way, as well as any lower-level war criminals we may be looking for. I believe something similar was done with Germany and Japan.
Posted by: tu3031 || 05/13/2003 09:59 am || Comments || Link || E-Mail|| [336075 views] Top|| File under:
Powell warns Iraq off fundamentalist regime
US Secretary of State

Colin Powell

warned Monday that the emergence of an Islamist government in Iraq would "not be in the best interest of the Iraqi people or its neighbors."


He said, putting it mildly...

"We believe that an Iraqi government should be created that is representative of the Iraqi people and of all the differents elements of the Iraqi people," Powell said after talks with Egyptian President Hosni Mubarak. "I think it would be unfortunate if a government rose there that is so fundamentalist that it didn't respect the basic things for democracy," Powell told reporters here. "What we are trying to do is to make sure that we develop leaders to come up and represent all elements of the population." Powell has been on a tour of the region to revive the Arab-Israeli peace process following the US-led war in Iraq in March and April that ousted Iraqi president Saddam Hussein.


Both Powell and Rumsfeld are now on record as saying they're against a fundo government. I hope the people running things realize that to build a real democracy it will have to be a libertarian democracy — Friedman was writing about that about a week ago:
The challenge for the U.S. will be to build such a foundation of liberty in a country with virtually no legacy of it at all. Under ideal conditions that will take years — and it is not clear the Bush team is ready to invest that degree of time, money and people.
Not only will it take years, but it'll have to be done over the screams of anguish of the committed Islamists who're trying to swarm the country and take it away from us. To fight them, it will be necessary to regard them as little different from the terrorists who fight in their name. I'm not sure we're vicious enough to do that yet; maybe after the next high death toll strike within the USA, but not yet. Until we make the commitment to true religious liberty, along with all the other items in our Bill of Rights, we're not going to build a real society anywhere in the Middle East or Central or South Asia. The reason we have a guarantee of religious freedom is so we don't become a society like the ones we're fighting.
Posted by: Fred Pruitt || 05/13/2003 07:35 am || Comments || Link || E-Mail|| [336082 views] Top|| File under:
Second Possible Iraqi Mobile Lab Found
U.S. forces found another trailer in northern Iraq that appeared to be a mobile biological weapons laboratory, Pentagon officials said Monday. The trailer was similar to one seized last month that U.S. officials believe may have been a germ weapons workshop for the Iraqis, two officials said, speaking on condition of anonymity.


They're breeding like Winnebagos!


American troops found the second trailer around the northern city of Mosul Friday night or Saturday morning, one official said. U.S. experts are examining it in Mosul before sending it to the Baghdad airport, where the first trailer is being held, the officials said. Pentagon officials have pointed to the discovery of the first trailer — seized at a checkpoint near Mosul by Kurdish forces on April 19 — as possible proof that Iraq indeed had active programs to produce weapons of mass destruction. Secretary of State Colin Powell said in Egypt Monday he expected U.S. teams to find weapons of mass destruction in Iraq. ``We believe there are weapons of mass destruction and we presented last week some evidence of one such program,'' Powell said, referring to the first trailer. Weapons experts aren't sure if the latest trailer is connected with the first, but it appears to have many of the same components, one official said. The first trailer was painted in a military color scheme and mounted on a transporter usually used for tanks, the Pentagon's intelligence chief said last week. The trailer contained a device for fermentation, or growing microbes, and a system to capture exhaust gases from that process, said Stephen Cambone, the undersecretary of defense for intelligence.


Fermentation, eh? Perhaps this is where the alk runners in Saudi-controlled Arabia buy their hootch?
Posted by: Steve White || 05/13/2003 12:50 am || Comments || Link || E-Mail|| [336070 views] Top|| File under:
Southeast Asia
Philippines Gives MILF a Deadline
The government threatened Tuesday to declare a Muslim rebel group a terrorist organization unless it stops attacking civilians and takes tangible steps toward ending violence in the southern Philippines within two weeks. The Moro Islamic Liberation Front, blamed for a bomb attack that killed 10 people Saturday, has until June 1 to renounce terrorism and turn over members responsible for recent attacks on civilians, presidential spokesman Ignacio Bunye said. Otherwise, the government will call a spade a spade declare the MILF a terrorist organization and ask the United States to include the group on its own terrorist list. A U.S. listing imposes financial and visa penalties on group members. The Philippine government has been reluctant to put a terrorist tag on the MILF, who have been fighting for a separate Muslim homeland, for fear it may disrupt sporadic peace talks with the rebels.


Since the success of such talks has been positively underwhelming, why bother?

But after a spate of bombings and raids left more than 200 civilians and security forces dead this year, President Gloria Macapagal Arroyo warned the rebels that "time was running out" for them to prove they really want peace and to distance themselves from foreign terrorists. "The government is nearing a decision point on whether to declare the MILF a terrorist organization," Arroyo said in a statement Tuesday. The ultimatum was given after a Cabinet security committee discussed the issue late Monday. Arroyo said the decision will be made after foreign ministers from the 57-member Organization of the Islamic Conference meet in Tehran later this month. The ministers are expected to discuss the situation in the southern Philippines, where minority Muslim rebels long have fought for autonomy in this predominantly Christian nation. Some Muslim nations — particularly neighboring Malaysia, which has been mediating peace talks between the government and rebels — have lamented the slow progress of negotiations. Malaysian ambassador Mohamed Taufik said time was running out for the MILF to seriously consider how it wants to be regarded by the Philippines and Muslim countries. Bunye said the rebels "have to dissociate themselves from any of the terrorist organizations — the Jemaah Islamiyah, al-Qaeda, the Abu Sayyaf — and they should stop immediately these acts which tend to harm civilians."


They won't do any of those things, because they really are a terrorist organization. That's been obvious for some time. Only wishful thinking and the hope of avoiding the casualties that are going to be necessary to root them out and destroy them have kept Manila from admitting it.
Posted by: Fred Pruitt || 05/13/2003 10:21 am || Comments || Link || E-Mail|| [336080 views] Top|| File under:
Indons moving troops to Aceh
Indonesia moved thousands more troops toward Aceh province Tuesday, warning that a major military offensive against separatist guerrillas could be days away. The government had given the Free Aceh Movement until Monday to disarm, drop its long-held claims of independence for the province and accept a regional autonomy package. The rebels ignored the deadline, saying they were prepared to fight what could be a bloody new phase in a 26-year conflict that has killed nearly 12,000 people.


"Yar! We'll murderlize them infidels! Or whatever they are..."

But they also suggested there still was room for compromise. "We are always ready to negotiate," said Tengku Sofyan Ibrahim Tiba, a rebel negotiator. "But if the government launches a military operation, we will deal with this."


"I mean, we're always willing to sit around and talk, talk, talk, until our lips go numb. While we're doing that, other people can be productively employed, cutting people's heads off and blowing up schools and such..."

The two sides signed a peace agreement late last year but the pact has unraveled in recent weeks. Last week, rebels issued a statement calling on fighters to return to their bases. International mediators insisted a last-minute deal to save the Dec. 9 accord was still possible.


"There're still some people whose lips aren't quite numb!"

Talks continued Tuesday in the provincial capital of Banda Aceh, Indonesia's capital Jakarta, and Stockholm, Sweden — where some key rebels live in exile.


They're the ones who're too important to the movement to get close to the gunfire...

Despite those efforts, the army seemed intent on going ahead with what could be its biggest operation in years. Indonesia has 25,000-30,000 troops in the oil- and gas-rich province on the northern tip of Sumatra and more than 6,000 others arrived Tuesday on a nearby island. An army spokesman said they were "waiting for the green light." Rebel forces are estimated at 3,000-5,000 fighters.


High casualty counts on both sides will be nice...
Posted by: Fred Pruitt || 05/13/2003 10:03 am || Comments || Link || E-Mail|| [336069 views] Top|| File under:
Jakarta Court Rules Trial to Proceed Against Bashir
An Indonesian court ruled on Tuesday that treason hearings against the alleged leader of a regional militant Muslim network should proceed, dismissing defense demands the case be thrown out. The Central Jakarta District court rejected a defense motion that it had no authority to try Abu Bakar Bashir. Prosecutors have argued that Bashir committed treason by leading the Jemaah Islamiah network and by involvement in incidents ranging from a plot to kill President Megawati Sukarnoputri when she was vice president to bombings of churches in 2000. "We say that the indictment from the prosecutors is acceptable and the trial can proceed," presiding judge Muhammad Saleh told the court. The case is a test of Megawati's willingness to curb Islamic radicalism in the world's most populous Muslim nation.


And we'll be watching


The court move follows the opening on Monday of the first trial over the Bali bombings. Police have linked Bashir, 64, to the bomb attacks last October that killed 202 people on the resort island, but he has not been named a suspect in that case. Bashir's lawyers had argued that the current charges were unclear and that the court had no right to hear the case because none of the crimes occurred in its jurisdiction.


"Oh, yeah? So where should it be held?"
"How 'bout Riyadh?"

The trial was adjourned until May 20 when the first witnesses would be called.
Posted by: Steve || 05/13/2003 08:08 am || Comments || Link || E-Mail|| [336065 views] Top|| File under:
Middle East
Body found in Israel may be missing British suicide boomer
Breaking news:


Police are trying to identify the body of a man washed up on the shore in Tel Aviv they believe may be that of Omar Khan Sharif. Israel TV's Second Channel reported that police were checking the body that appeared on the Tel Aviv shore to see if it was Sharif's. The police and military had no immediate comment.


Was he dumped at sea, or did he get the hang of suicide...?
Posted by: Bulldog || 05/13/2003 05:38 pm || Comments || Link || E-Mail|| [336065 views] Top|| File under:
Syria-Lebanon
Syrians Worry About Their Baath Party
EFL


Despite three decades of hostility between the rival Baath parties of Syria and Iraq, the Syrian Baathists are watching with concern how the party that ruled neighboring Iraq under Saddam Hussein has been crushed and dissolved by the U.S. forces in Iraq. "This is illegal. In principle and according to international law, an occupation force does not have the right to dissolve a country's political organizations," said Mehdi Dakhlallah, editor-in-chief of the Syrian state-run Baath newspaper and a member of Syria's ruling Baath party.


Funny, I must have missed that law. No one seemed to be too upset when we dissolved the Nazi Party.


On Sunday, U.S. Gen. Tommy Franks, commander of coalition forces that led the Iraq war, issued a statement saying Saddam's Baath party, which ruled Iraq for 35 years, "is dissolved." The Syrian official Baath newspaper made no mention in its Monday edition of Franks' statement. But the unseating of the party next door has been unnerving for the Syrians to watch, though the two rival wings have been bitter adversaries for years. Syrian analysts say that dissolving the Iraqi Baath party would not have a direct effect on Syria's branch of the party, which broke ranks with the Iraqi Baath in 1966 amid political infighting over party principles and issues of Arab unity. Haitham Kilani, a retired Syrian general and former diplomat, said there was no way to compare the Syrian party to the Iraqi party, "which produced a dictator and led the country to disaster."


"Hey, you can't compare our dictator with their dictator! You don't see us making war on their neighbors, supporting terrorists , or hiding weapons of mass d....oh, never mind."


"Unfortunately, the Americans do not realize these important differences and this is causing disasters in American political thought and hence the accusations against Syria," he said. "This is something that we are going to have to deal with."


Unfortunately for Syria, we don't see that many differences and that is what they are going to have to deal with.


Perhaps feeling the winds of change, Syria — which the United States also accuses of sponsoring terrorism — has been trying to soften its image in recent months. Parliamentary elections in March saw the election of many new faces and a record number of women. Despite Baath's continued dominance, the elections reflected a significant shift in Syria's rigid political landscape and took place in a climate where, for once, opposition supporters could voice criticism of the establishment.


Approved opposition voicing approved criticism.


Around 1.5 million of Syria's 18.5 million population are members of the Baath party. Last month, Syria changed its military-style school uniforms, opting for light pink and blue instead of the khaki outfits they had worn for decades.


How cute you look in your pink and blue uniforms with matching bomb belts.


The Arab Socialist Baath Party was founded as a secular Arab nationalist party in Syria in the 1940s by a small group of French-educated Syrian intellectuals led by Michel Aflaq, a Greek Orthodox Christian.


French-educated Syrian intellectuals-need we say more?


Founded with the aim of reasserting the Arab spirit in the face of imperialism, it spread quickly around the Arab world, promoting Arab superiority and Arab unity with a violent, Soviet-style party structure.


Enough, we know they're Arab, OK?


It took power in Syria in 1963 and created branches in many Arab countries — including Jordan, Lebanon and Yemen — but the original spirit of the party declined in later years as branches bitterly squabbled both with established governments and rival, communist revolutionaries.


So much for that Arab "Unity".


The last Baath party convention was held in June 2000 to appoint Bashar Assad as its new party leader, paving the way for him to succeed his late father, Hafez.


Cuz that's what dictators do.
Posted by: Steve || 05/13/2003 02:03 pm || Comments || Link || E-Mail|| [336068 views] Top|| File under:
Home Front
Texas Lawmakers on Lam in Oklahoma
Edited for brevity.


State troopers found Democratic lawmakers in Oklahoma after they brought the Texas House to a standstill by going into hiding, but the legislators declined to return to the state Capitol. The Republican leaders sent the troopers to Ardmore, Okla., on Monday to ask the Democrats to return. The lawmakers left Austin on Sunday, after days of strategizing to waylay a contentious GOP-led battle to redraw the state's congressional lines. The absence of the 58 Democrats denied the House its required 100-member quorum. The boycott capped months of tension between Democrats and the newly-in-control Republicans over a bill to limit lawsuits and a GOP budget that would make deep spending cuts without raising taxes.


I'm not posting this to spawn more conservative vs. liberal political debate on this forum, but out of concern for what this means to our political structure as a whole. What does it mean to the future of political debate and change in our society when the minority party bows out of the process entirely? Is this a fair tactic, or is it a refusal to accept the situation? Is there a precedent to this?
Posted by: Dar || 05/13/2003 02:09 pm || Comments || Link || E-Mail|| [336076 views] Top|| File under:
Korea
Japan urged not to go reckless
KCNA -- The Japanese chief executive during his recent hectic junket to European countries solicited for their support to Japan's stand and argued that the Japan-DPRK relations would be normalized only after the "nuclear issue" and the "issue of abduction" are settled. In this regard Rodong Sinmun today in a signed commentary says:

In doing so the Japanese reactionaries seek to prevent the DPRK-Japan Pyongyang Declaration from being implemented, pursue confrontation and stage a comeback to Korea, backed by the U.S. imperialists.

Japan's persistent smear campaign and its insistence upon unreasonable assertions over the "nuclear issue" and the "issue of abduction" are of no help to improving the bilateral relations and building mutual confidence.

Japan's settlement of its past is the core issue of the DPRK-Japan Pyongyang Declaration. Japan is projecting such unessential issue as the "abduction issue," while turning aside the issue of redeeming its past. This can be done only by those who do not want the improved relations between the DPRK and Japan. Japan's unprincipled and servile attitude toeing the U.S. line and its invariable pursuance of the hostile policy toward the DPRK are tarnishing its image. Politicians are required to face up to the trend of the times. Japan will be made to pay a very high price if it goes reckless, not sincerely redressing its past, true to the spirit of the Pyongyang declaration.
Posted by: Fred Pruitt || 05/13/2003 02:05 pm || Comments || Link || E-Mail|| [336068 views] Top|| File under:
Iran
U.S. Lacking Understanding About Iranian Politics, Says IISS
Deputy Director of the International Institute for Strategic Studies, Gary Samore, says he the does not think that anyone in the U.S. or elsewhere understands the complexities of Iranian politics. The U.S. was focusing on specific issues to put pressure on Iran "without really knowing the effect" on the country's domestic politics, said Samore, who previously served as a special assistant to former U.S. president Bill Clinton, IRNA reported.


He may have a point. I read IRNA almost every day, and I chase down articles on Iran. I'm still confused. That's common with closed societies, though. Getting info on Iraq under Sammy was worse. Getting info on Syria's internal politix is worse...

The deputy director was among a panel of experts answering questions at the launch of the IISS's latest strategic survey for 2002/3, which suggested the duration of the U.S. presence in Iraq and the nature of the New Iraqi regime could influence reforms in Iran. He said there was a "fascinating game" going on at the moment between the U.S. and Iran with regard to Iraq, where there was both shared and conflicting interests. While the U.S. was "constraining the ability" of the Iraq-based Mojahedin e-Khalq terrorist group, it was also "reserving the option" of using it as a proxy force against Iran, Samore said.


I think that's a mistaken assessment...

At the same time, he suggested that Tehran was "not supporting military action" by Iraqi opposition living in exile in Iran, but also "preserving" other measures if needed.


He's talking about thugs like the Badr Brigades. Iran's afraid that if they're "unleashed" then the U.S. will "unleash" the MKO. I think we intend to dismantle the MKO, and that if the Badr hard boyz concentrate into one place we'll blow them away. If not, and they activate, we'll have to hunt them down and kill them like dogs. If we don't, we'll lose Iraq...

Samore also dismissed out of hand any claims of nuclear cooperation with North Korea, saying that he was "not aware of Iranian links."


That's comforting, isn't it? Luckily, no state would consider making a secret of such links, so the statement's easily verified...

IISS Director John Chipman criticized the sense that U.S. security policy was made without any regard for foreign opinion, saying that the unwillingness of senior members of the Bush administration to travel "weakens the U.S. ability to garner foreign support." The U.S., he proposed, "could spend more time selling its policies abroad, rather than doing so from home."


All depends on what support we think we need. Certainly Powell's racking up frequent flyer miles, and Rice, Armitage, Wolfowitz and even Rumsfeld have spent a lot of time with their phrase books lately. Should be just move the capital to Geneva, so we're close to all the people we're supposed to woo?

Chipman was not very optimistic about the chances that the recently published 'roadmap' for a Palestinian state would be implemented. He said that only truly intense U.S. diplomacy would bring about the Bush vision by his 2005 deadline, but warned "With the U.S. electoral season beginning in earnest by the late autumn, the window for that diplomacy is narrow."


It's my uninformed opinion that the Roadmap is going to flop because the Paleostinians will agree to its provisions, make minimal efforts to implement them, and then Hamas and Jihad will dispatch swarms of boomers to kill as many people as possible, thereby causing the whole idea to evaporate in the face of a new occupation. Next occupation they might throw Yasser and most of his cronies out and start all over with a fresh set of faces — but I doubt it, because if that happened the entire EU would be six inches deep in pee...

On the most dominant event, the Iraq war, the director of the London-based think-tank described the intramural diplomacy of the Western powers as being "impressively divisive," leaving a number of institutions, including the UN and EU as "badly wounded."


He means "teetering on the brink of irrelevancy." If Bush decides he doesn't need the UN anymore, all he has to do is sneeze in its direction. But he's got to do it soon, or it'll start regenerating, like a starfish grows a new body from a leg...

"In order to facilitate a transatlantic strategic reconciliation, some leading Europeans will need to abandon their multipolar illusions," he said. He suggested that a better option would be what he called 'managed unipolarity' that would allow the retention of marginal influence over the U.S. domination.


How about "either get on board or get out of the way." If you take the Bad Guys' side against us, we'll try our best to slap you.
Posted by: Tadderly || 05/13/2003 01:53 pm || Comments || Link || E-Mail|| [336086 views] Top|| File under:
Caucasus
Maimed marine acquitted of terrorism charges
A military court in Makhachkala, Dagestan, has acquitted a Russian marine suspected of being involved in a plot to murder Prosecutor General Vladimir Ustinov. A one-legged Private Sergei Tiunov, arrested in November 2001 together with two members of the Rappani Khalilov rebel unit, was freed from custody in the courtroom.


The Russian "marines" are naval infantry. They're trained for land warfare, and their amphib capabilities and training aren't in the same category as the U.S. or British Marines. Established by Peter the Great, they're looking forward to their 300th birthday year after next. Pacific Fleet has a division of naval infantry, Baltic, Northern, and Caspian fleets each have an independent brigade, and Black Sea Fleet has an independent regiment. Tiunov presumably belonged to the Black Sea Regiment...

Private Tiunov was arrested on November 16, 2001 as he, together with two rebels, a Dagestani national Mukhtarpasha Ismailov and an Algerian Yusef Said Saudani, were heading to Dagestan from Chechnya. The Algerian, who first introduced himself to local police as

John Benini

, claimed to be a British citizen. All three were detained in the Novolak district of Dagestan, at a police checkpoint in Novochurtakh. Upon detention the police seized a Kalashnikov assault rifle, 9 magazines and 200 rounds of ammunition from Saudani alias Benini, and an F-1 grenade, 3 contact fuses, 2 TNT blocks, a bayonet, a military uniform and lots of medicines from the other two.


"What you boys plannin' on doin' with all that there hardware?"
"Elk, officer. We're gonna hunt some elk."

It is noteworthy that approximately at the same time Salman Raduyev, a notorious Chechen warlord, went on trial in the Dagestani capital, Makhachkala. Vladimir Ustinov, the country's top prosecutor, took part in the trial as a public prosecutor. "We have come to kill those prosecutors," Tiunov said during questioning. Later, however, it transpired that he was not talking about his own intentions, but of those of his companions.


"I meant, THEY have come to bump off the prosecutor! THEY!"

According to Tiunov, the rebels had taken him prisoner and before captivity he fought in Chechnya. The marine said he had served in Chechnya in military unit No.63969, based in the village of Zandak, in Chechen highlands of the Nozhai-Yurt district. In early 2000 he was taken prisoner by the Chechen field commander Rappani not far from his unit. Two weeks before this happened Tiunov lost his leg, having stepped on a landmine, and alleged that together with his companions he was now heading to Dagestan where Tiunov hoped to receive medical treatment. The Ustinov murder plot charges were dropped almost immediately.


"Chief of staff? We have a one-legged Marine, a Dagh, and an Algerian with a turban... No, they don't walk into a bar. I mean we have them in custody... No, sir. It's not a joke... Well, I guess it would make a good one, wouldn't it?"

Having found no evidence of detainees' intention to murder the Prosecutor General, prosecutors asked the court to convict Tiunov of desertion, arms theft, illegal possession of firearms and participation in an illegal armed formation. By "the illegal armed formation" prosecutors meant the unit of the rebel field commander Rappani Khalilov, whom Tiunov and the rebels referred to simply as Rappani. The name of that field commander remained virtually unknown to the wide public until on May 9 last year his men perpetrated a terrorist act in the Dagestani port of Kaspiisk, killing 39 people during a Victory Day parade. During investigation into the Kaspiisk blast it transpired that Khalilov had a training base in Nozhai-Yurt. He recruited his men mostly in Dagestan and taught them the technique of sabotage. Khalilov's rebels, as a rule, avoided open clashes with the federal forces and upon completing the training course in the mountains went back home to prepare terrorist acts. However, as the Dagestani court established on Monday, Private Tiunov did not belong to Rappani Khalilov's unit.


"See? I told you! They captured me. An' that was 'cuz I only had one leg..."

The former marine was acquitted on three of four counts of charges brought against him. His defence also proved that weapons seized from the detainees belonged not to Tiunov, but to his companions. At the same time, the court established that the marine had committed one crime, after all. In June 2000, armed with an assault-rifle, he deserted from his unit with his fellow-serviceman

Andrei Trofimov

, who died in an artillery raid a year later. As a result, the court sentenced Tiunov to 2 years of correctional labour and ordered to release him from custody in the courtroom. As regards the two rebels detained together with Tiunov, the Dagestani court had not been that lenient towards them. In July last year Ismailov was sentended to 7 years in prison for participation in illegal armed formations, illegal acquisition and possession of firearms, as well as the illegal purchase of drugs. Benini was handed a 6 months longer sentence for illegally crossing the state border of the Russian Federation.


I think the turban might have had something to do with it...
Posted by: Fred Pruitt || 05/13/2003 01:33 pm || Comments || Link || E-Mail|| [336085 views] Top|| File under:
Kadyrov says Maskhadov behind Znamenskoye attack
The act of terror in Chechnya's Nadterechny district was plotted by Aslan Maskhadov [the leader of the Chechen rebels], head of the Chechen administration Akhmad Kadyrov has announced. He also pointed out that all measures would be taken to detain those who ordered and committed the act of terror and hold them responsible.


Another article says that the authorities say that Shamil Basayev wasn't responsible, which I found unusual...

"Extremists want to reanimate themselves before their foreign customers who invest huge financial resources into their criminal activity," this is how Kadyrov accounted for the activation of separatist activity. "Separatists do not care who suffers from their criminal activity. Nearly every terrorist act kills civilians," the head of the Chechen administration pointed out. According to him, after the referendum on the Chechen constitution the separatist base has decreased. "That is why they want by all means to prove that they are still strong and ready to continue the useless war to achieve their selfish ends," he stated. "No acts of terror can stop the republic's gradual development on the way to Chechnya's peaceful restoration and revival," Kadyrov concluded.
Posted by: Fred Pruitt || 05/13/2003 12:40 pm || Comments || Link || E-Mail|| [336070 views] Top|| File under:
Putin says terrorist acts in Chechnya, Saudi Arabia are similar
Russian President Vladimir Putin has noticed similarities in the recent terrorist acts in Chechnya and Saudi Arabia.


Such as the fact that they both involved heavy-duty truck bombs, with similar numbers of casualties, and that they occurred within 24 hours of each other...

"The handwriting of the terrorist acts in Chechnya and Saudi Arabia is absolutely the same. The consequences are absolutely comparable," Putin said while meeting with NATO Secretary General George Robertson in Moscow on Tuesday. "Russia sees the terrorist act in Chechnya as an attempt made by destructive forces not only in Chechnya, but also outside of it, to close the way to peace to the people of Chechnya," he said.
Posted by: Fred Pruitt || 05/13/2003 12:25 pm || Comments || Link || E-Mail|| [336077 views] Top|| File under:
Morbidity, mortality due to malaria increasing
Incidents of morbidity and mortality from malaria are increasing due to combination of factors, including the unresponsive health system. This was stated by Punjab Health Minister Dr Tahir Javed while speaking at the inaugural session of a four-day inter-country meeting of national malaria managers organized by the World Health Organization here on Monday. National malaria managers from 23 countries of the Eastern Mediterranean Region are attending the meeting. The minister said malaria was responsible for around 300 million to 500 million clinical cases and about 1.1 million deaths annually. He said majority of the victims was children under five and the pregnant women.


"Smythe!"
"Yes, Mr Deputy Assistant Under-Secretary-General!"
"Make a note. Send 1.1 million copies of Silent Spring to the 23 countries in the Eastern Mediterranean Region."
Posted by: Fred Pruitt || 05/13/2003 12:24 pm || Comments || Link || E-Mail|| [336068 views] Top|| File under:
Home Front
U.S. Expels 14 Cuban Diplomats
The Bush administration is expelling 14 Cuban diplomats for engaging in "activities inconsistent with diplomatic status," a U.S. official said on Tuesday, using diplomatic language that can refer to spying. "It is seven here (Washington) and seven in New York." Those expelled were from the Cuban interest section in Washington and from the Cuban interest section in the United Nations, an American diplomat said earlier in Havana. The United States did not release the names of those expelled.

Last month Cuba sentenced 75 dissidents to long prison terms for allegedly working with the United States and executed three men for hijacking a ferry in a failed bid to reach the United States. The arrests and executions brought protests from governments, human rights organizations and others worldwide. Cuba last week rejected U.S. charges that the Caribbean island sponsored terrorism, and accused the Bush administration of obsessively trying to overthrow President Fidel Castro's government. In Havana, the communist government did not immediately comment on the expulsions.


Torn between Latin America and Home Front. Move as you see fit, Fred.
Posted by: Tadderly || 05/13/2003 11:38 am || Comments || Link || E-Mail|| [336084 views] Top|| File under:
East/Subsaharan Africa
Congo Residents Identify 112 Dead
Rebels consolidated their grip on a troubled northeastern Congolese town Tuesday as residents identified at least 112 dead after a week of fighting. As calm returned after nearly a week of bloodshed, residents left their homes and began counting civilians killed in the fighting, said Christian Lukusha, representative of Justice Plus, a local human rights group. The fighters captured Bunia on Monday after launching a dawn raid on the town with rockets and mortars, said Patricia Tome, spokeswoman of the U.N. mission in Congo. The rival Hema and Lendu fighters have battled for control of Bunia since Wednesday, killing dozens of people, displacing thousands of residents and looting shops and houses. The Union of Congolese Patriots, led by members of the Hema community, captured Bunia after launching a dawn raid using rockets, mortars and other heavy weapons. The town had been in the hands of Lendu tribal fighters, rivals of the minority Hema.

Aid workers, who left after offices, homes and warehouses were looted, trickled back on Tuesday to help residents who spent several days sheltering at three U.N. premises without access to clean water and sanitary facilities, said Tome. "The solution is for the new authorities to guarantee security of civilians to encourage them to go back to their homes," said Roy Mahesh, an official with Oxfam, a British aid group. The fighting begun May 7 after neighboring Uganda completed the withdrawal of its more than 6,000 soldiers from in an around Bunia. Ugandans left the town in the hands of Lendu tribal fighters, a small contingent of U.N. troops from Uruguay and an even smaller Congolese police force. There are 625 U.N. troops in Bunia, while there are between 25,000 and 28,000 tribal fighters in the region, with thousands of them deployed in and around Bunia.


"Peacekeeping" sounds so much better than "Ineffectually observing," doesn't it?
Posted by: Fred Pruitt || 05/13/2003 10:32 am || Comments || Link || E-Mail|| [336170 views] Top|| File under:
Home Front
Porpoises die along coast; sonar suspected
At least a half-dozen dead porpoises have washed up along the Washington and Canadian coasts in recent weeks, according to the Center for Whale Research in Friday Harbor. The announcement yesterday came one week after whale watchers noticed a shrill pinging sound and saw porpoises and a pod of endangered killer whales fleeing from the waters southwest of San Juan Island. The U.S. Navy confirmed that a destroyer, the USS Shoup, used its sonar when it passed through the area. Ken Balcomb, the center's director, said the porpoises' carcasses would be examined to determine the cause of death. Balcomb said he suspects that sonar played a role.
Posted by: Dar || 05/13/2003 10:25 am || Comments || Link || E-Mail|| [336067 views] Top|| File under:
Middle East
Terrorists from Arafat's compound murdered Israeli
Hat tip to LGF Jpost - reg req'd
A terror cell left Palestinian Authority Chairman Yasser Arafat's Mukata compound in Ramallah on Remembrance Day Eve, murdered Gideon Lichterman, 27, of Ahiya, near Shvut Rahel, then returned to the compound, security officials said on Monday. Officials believe the terrorists, who may be members of the Palestinian Authority's security forces, received their orders from inside the Mukata.


Arafat, as usual, uses bloody hands to greet the EU representative - that's why the baby wipes are always nearby


"The same cell also shot at a vehicle on the Aboud bypass road last Thursday night, but no one was wounded. We cannot rule out, but have yet to ascertain, that the same cell also murdered Zion David [north of Ofra] on Sunday morning," an IDF officer said. Fatah's Al-Aqsa Martyrs Brigade claimed responsibility for the attack in which Lichterman was slain and his six-year-old daughter and reservist Tomer Dar, 26, were seriously wounded.


That would be Yasser's personal thugs


A number of groups claimed responsibility for David's murder, but officials believe the Fatah Tanzim and possibly the Popular Front for the Liberation of Palestine were involved, despite initial Palestinian reports claiming it was Hamas. Asked if the army plans to operate once again in the Mukata or impose a siege as it did last September, officials said, "We never disclose operational details."


Trap that EU asshole in there with him for a few weeks - the smell's gotta be horrific


However, members of the Council of Jewish Communities in Judea, Samaria, and the Gaza Strip said IDF officers had told them that the same terrorist cell was involved in both attacks. They called on the government to impose a siege on the Mukata compound and force the terrorists to surrender.


or die - that would be preferable


Council spokesman Yehoshua Mor-Yosef said the demand was also raised at a meeting with Foreign Minister Silvan Shalom on Monday. The council members also presented Shalom with their objections to the road map and the establishment of a Palestinian state.


The peacefully coexistent Paleo state will happen, just not in our lifetimes


"Shalom said our demands regarding the Mukata were justified and told us that the government had not accepted the first part of the road map, but demanded that the Palestinians crack down on terrorism," Mor-Yosef said. Last September, the IDF launched "Operation Matter of Time" in response to a Tel Aviv suicide bombing that murdered six and wounded scores. Its goal was to isolate Arafat, destroy the remaining symbols of the PA leadership, and insist that he hand over the 50 fugitives he was harboring in his compound. During the 10-day operation, the army demolished most of the buildings in the complex and partially destroyed the building that houses Arafat's headquarters. But due to intense US pressure, the siege was lifted.


A true mistake, but errors can be corrected. I doubt Powell and the State Dept Arabists will allow this to happen though.


While Arafat was always free to leave the compound, officials said he opted to remain in order to shelter the fugitives. When the siege was lifted, Arafat told reporters that he would never allow any Palestinians to be handed over to Israel.


If yasser didn't have revolving doors on the Paleo jails, the Israelis would probably accept not handing them over
Posted by: Frank G || 05/13/2003 09:49 am || Comments || Link || E-Mail|| [336069 views] Top|| File under:
East/Subsaharan Africa
U.N. creating Ivory Coast mission
U.N. Security Council members intend to create a new peacekeeping mission in the Ivory Coast Tuesday with a maximum of 76 military observers to help enforce a fragile cease-fire in the West African nation's eight-month civil war.


76 observers, yeah, that'll help


With massacres reported daily, the council's resolution establishes for six months a U.N. Mission in Cote d'Ivoire, known by the French acronym MINUCI.


All tremble before the mighty French acronym!


The mission will also include a small number of civilian officials for political, legal, humanitarian and human rights issues. The military officers are to work with a West African force and the 4,000 French soldiers in the country as well as the Ivory Coast military and rebel militia to give advice and monitor a January cease-fire. The mission would serve for an initial six months, subject to renewal.


Because no one expects this to be over in 6 months.


U.N. Secretary-General Kofi Annan had asked for a total of 255 personnel, including 76 military officers, 85 international and 89 local civilian staff plus U.N. volunteers. But the United States objected to its one-year price tag of $27 million and sent the proposal back to the U.N. peacekeeping department to be trimmed.


See, the US is responsible for this failure even before it starts. You knew they'd find a way to blame us, didn't you?


"I think it will make an immediate difference to have this U.N. instrument on the ground even though it isn't a weapon-wielding force itself," British Ambassador Sir Jeremy Greenstock told a news conference Monday.


Because, we're the U.N.!


Greenstock leads a Security Council mission to West Africa, beginning Thursday in Nigeria, the largest nation in the region. The delegation will then visit the capitals of Ghana, Guinea, Guinea-Bissau, Ivory Coast, Liberia and Sierra Leone during the seven-day trip.


Seven hellholes in seven days. That's what you get booking your vacation on CheapTickets.com.
Posted by: Steve || 05/13/2003 09:45 am || Comments || Link || E-Mail|| [336066 views] Top|| File under:
Middle East
Israeli Arabs Charged With Aiding Hamas
The leader and 14 members of the

Islamic Movement

, the largest Arab organization in Israel, were arrested Tuesday on charges they funneled millions of dollars to the militant Hamas group, responsible for scores of suicide bombings. The arrests signaled a further downturn in relations between the Israeli government and the country's 1.2 million-strong Arab minority. The Islamic Movement has split into a more pragmatic branch that participates in Israel's political life, and a more radical branch that has come out in support of Hamas, a Palestinian group operating in the West Bank and Gaza Strip. The Israeli police minister, Tzahi Hanegbi, alleged Tuesday that the so-called northern branch of the Islamic Movement "inflamed the bonfire of terrorism." Police and agents of the Shin Bet security service arrested the branch leader, Sheik Raed Salah, and 14 other members of the group. Kamal Khatib, the branch's No. 2 leader, denied the charges.
"We have no connection with an organization called Hamas," he told reporters at the group's headquarters, situated in a mosque in the Arab town of Umm el-Fahm in northern Israel. "We help orphans, but directly, not through any third party. Not one cent goes to families of those who carry out attacks." Hamas said the Islamic Movement provided humanitarian assistance to Palestinians, and it — Hamas — had no ties to the Israeli Arab group. It called the arrests "a new escalation against Muslims and Arabs in occupied Palestine." The arrests capped a two-year investigation.


"We live here, but we don't read the papers. Hamas who? Never heard of 'em. No connection. You know us Arabs all look alike. You prob'ly got us mixed up with somebody else..."
Posted by: Fred Pruitt || 05/13/2003 09:51 am || Comments || Link || E-Mail|| [336066 views] Top|| File under:
EU envoy to meet Arafat
The EU's idea of a peace plan is for Sharon to hand over Israel to Arafat. At least the EU would be in a better position to win Middle Eastern business contracts.


The European Union expects Israel to help the new Palestinian leadership promote a Middle East peace plan, Greek Foreign Minister George Papandreou, whose country currently holds the EU presidency, told Israeli Prime Minister Ariel Sharon on Tuesday. Sharon met Papandreou despite the European official's decision to go ahead with a meeting later Tuesday with Palestinian leader Yasser Arafat, whom both Israel and the United States are trying to sideline. Papandreou will meet Arafat in his compound on the West Bank after holding talks with Palestinian Prime Minister Mahmoud Abbas, also known as Abu Mazen. "We are waiting for Israel to contribute and help the new Palestinian leadership under Abu Mazen, and ignore the deaths of innocent Israeli's by Palestinian terrorists" Papandreou said after meeting Sharon.


Wait in one hand, poop in the other. See which fills first.
Posted by: Anonymous || 05/13/2003 08:16 am || Comments || Link || E-Mail|| [336070 views] Top|| File under:
Home Front
To those on the ship, politics played poorly
Wonder if Senator Byrd got this in his clip file?


Can you believe that?" There was revulsion, not wonder, in the tone of the sailor's voice. Only a few days had passed since President Bush had touched down on the USS Abraham Lincoln to tell a national TV audience and a grateful going-home group of sailors that the war in Iraq was pretty much over. The Lincoln had been treading water off the California coast when Bush made a dramatic landing on the carrier's flight deck, his "Navy One" S-3B Viking catching the 4-wire, the last cable before about an 80-foot drop from the edge of the flight deck to the frigid Pacific. But some politicians on the mainland, and on the other side of the political aisle, criticized the president's tail-hook landing as an overpriced photo opportunity. Word about the partisan sniping traveled fast throughout the ship. Many sailors couldn't quite believe it was happening, that the historic presidential visit was becoming cheapened by talk that it was just a well-choreographed display that would win the president votes in the next election. It was the latest example. On ship or on shore, a person's position shapes their perception.


Democrats grandstanding? Whooda thunk it?


Bush didn't need to land on the Lincoln's flight deck, or use it later for a presidential platform, to win votes on the ship. He already had most of them. Had them before, as a matter of fact. Bush still pressed as much flesh as a president could, though, during an 18-hour visit aboard the metal maze that makes up America's largest warship. It seemed that all but a few of the 4,000 sailors still on board the Lincoln after it left Hawaii had a chance to get close to their commander in chief, shake his hand, say thanks, ask about Texas. Days followed with sailors sharing stories about their meeting with the president and frantic searches to find who might have taken a photo that would prove it. Barely 24 hours had passed after the president's departure before some sailors had changed their computer screensavers with photos of them and Bush. Some told me they didn't vote last time around. They will now.


That's what has the Dems taking the gaspipe...

Perceptions on the ship differed with the uniform one was wearing, of course. For those with clothes usually carried in a sea bag, Bush's stay was a career highlight. But string a bunch of red, white and blue press passes around someone's neck, and the presidential visit became almost another workday, one filled with media turf battles, compressed deadlines and hands-on-forehead headaches caused by inoperable email. Many media people spent the day of the president's visit in a less-than-jubilant mood. After being assembled in Hangar 2 on the carrier and searched for weapons, the press was herded from one presidential event to the next, and brought back to the hangar between events. Reporters who hadn't figured out a way to escape from the halo of security people surrounding them sat on their notebooks, frustrated.


Po' widdle pwessies! Life is just so tough, ain't it?

The barriers came in batches. For all but the White House press corps, there would be no using of the presidential platform for a TV backdrop, or no live coverage of the president's landing except by the Beltway bunch: "We cover the president." The White House itself made other events off-limits, like the president breaking bread with enlisted sailors. Shut-out reporters rightfully complained loudly, as if such protests could produce a magical elixir that would evaporate the limits on access to the president. Some apparently also believed such a potion would be more powerful the louder the complaint.


Exclude the media? I thought this was a staged media event?




If they'd been invited to tape him chowing down with the swabbies, that would have called additional howls of anguish. Damned if you do, damned if you don't...

Some sailors were probably happy the snake oil wouldn't work. After the president moved around the flight deck after his landing, exchanging small talk and passing out "thanks," photographers on the periphery began to shout at sailors who were blocking their view. "Get out of the way! Get out of the way!" Some moved and missed their chance to meet the president.


Oh, yeah. I would've moved for these people. Sure I would.


But whether one had a chance to look Bush in the eye and thank him for coming, or just be part of the backdrop for his national speech, sailors throughout the ship spoke in positive and glowing terms about the visit and the president. He was real. He was personable. He was genuine. Even those who had less-popular opinions about the president's visit refused to jump ship, offering a steely stare dressed with a "you-know-what-I-want-to-say" smile. The most cutting criticism I heard? When Bush was served a T-bone steak, the highlight of the crew's last night dinner, and he reached for a bottle of ketchup. "It was the first thing he grabbed — Pffttt! Pfffttt! Pffttt!" a sailor recalled, adding sound effects for the three shakes of the Heinz bottle. "I was told it was a Texas thing." He thought for a moment. "Um, don't use my name, OK?"


Heinz ketchup? Well that'll shut Kerry up.
Posted by: tu3031 || 05/13/2003 07:57 am || Comments || Link || E-Mail|| [336078 views] Top|| File under:
5th Buffalo-area man pleads Guilty
EFL


One of six terror defendants in Buffalo, N.Y., pleaded guilty Monday to "providing material support" to al-Qaida. Yasein Taher of Lackawanna, N.Y., and the other defendants were accused of attending an al-Qaida camp in Afghanistan. He was the fifth defendant to plead guilty in the case. Taher pleaded guilty before U.S. District Judge William M. Skretny in Buffalo to count two of the indictment. The plea agreement requires Taher to cooperate fully with the government's ongoing investigation in this and other terrorism probes. In the plea agreement, Taher admits that in April 2001, he agreed with co-defendants Yahya Goba, Shafal Mosed, Faysal Galab, Mukhtar Al-Bakri, Sahim Alwan and others to attend the al-Farooq military-type training camp in Afghanistan. According to the plea agreement, Taher, Mosed and Galab arrived in Pakistan on or about April 29, 2001. Also in the agreement, Taher admits traveling with Galab and Mosed to Quetta, Pakistan, where they stayed at a guest house believed to be associated with al-Qaida.


Motel 666


Taher also admits traveling with Galab and Mosed to a guest house in Kandahar, and viewing a movie or videotape on the October 2000 attack on the USS Cole, the Justice Department said. Taher also admits traveling with Galab and Mosed to the al-Farooq training camp, and working under the direction and control of members of al-Qaida by receiving and taking orders from instructors at the camp. In addition, Taher admits in the plea agreement that he received training and instruction on the use of weapons while at al-Farooq, including a Kalashnikov rifle, 9mm handgun, M-16 automatic rifle and a rocket-propelled grenade launcher, along with training on explosives and tactics. The agreement said that all persons at the camp, including Taher, were required to perform guard duty as part of their training. One trainee at the camp asked for volunteers to sign up for suicide missions, again according to the plea agreement. The agreement also said bin Laden visited al-Farooq while all six defendants were at the camp, and spoke about missions against the United States and Israeli interests. Taher left al-Farooq shortly after the bin Laden speech and before completing all of the training that was available. Taher faces a maximum sentence of 10 years in prison, a fine of $250,000, or both at sentencing at a later date, the government said.


5 down, 1 to go.
Posted by: Steve || 05/13/2003 07:49 am || Comments || Link || E-Mail|| [336065 views] Top|| File under:
Korea
U.S. keeps pre-emption doctrine 'open'
EFL - Followup to yesterdays' post
The Bush administration yesterday rebuffed a call by South Korean President Roh Moo-hyun to exempt North Korea from the U.S. military doctrine that allows for pre-emptive attacks on rogue states that develop weapons of mass destruction. National Security Adviser Condoleezza Rice said yesterday that the United States will keep "all options open" in the nuclear standoff with the communist North, effectively denying the request made by Mr. Roh in an interview with The Washington Times published yesterday.


Why would you take that option off the table when Kimmie's developing Nukes, Lasers, Bioweapons, Chem weapons? Wishful thinking? Jeebus!


Miss Rice said that the world "needs better tools to deal with a state like North Korea that appears to be determined to violate its international agreements, and I think we're going to work more aggressively with other states to see what other tools we can build."


Something Japanese, in the 10 Megaton yield range?


But President Bush remains open to multinational talks with the communist regime and is committed to diplomacy to stem the nuclear standoff, a White House spokesman said. "As we've said, we, of course, seek a peaceful diplomatic resolution to the issues involving North Korea," National Security Council spokesman Sean McCormack said yesterday. "While not taking any options off the table, we're working very hard toward that goal — a multilateral solution."


Doing it diplomatically would be much cheaper and it would be easier on South Korea. But if the "aid" costs start nudging into the military operations range, and the SKors continue making faces and calling us names, then the military approach might become a little more cost effective.

The standoff prompted Mr. Roh to offer his bluntest criticism of North Korea. "North Korea has two alternatives: It can go down a blind alley or it can open up," he said in a speech yesterday to the Korea Society in New York. "Pyongyang's nuclear program poses a serious threat to the peace and stability of Northeast Asia as well as the Korean Peninsula."


"We just don't intend to do anything about it if we can avoid it..."

Mr. Roh also held out the prospect of assistance were his neighbor to become "responsible" and renounce its nuclear ambitions.


"We'll try and buy you off, like the Romans did the Vandals and Goths and the Avars and Huns..."

In his New York visit yesterday, Mr. Roh also rang the opening bell at the New York Stock Exchange and praised the courage of Americans as he laid a wreath at ground zero, the site of the World Trade Center towers destroyed in the September 11 attacks. For its part yesterday, the North Koreans heightened tension in the region by nullifying a 1992 deal with South Korea to keep the peninsula free of nuclear weapons, the last remaining international obligation for Pyongyang not to build nuclear weapons. North Korea's government-run news agency blamed the decision on "a sinister and hostile U.S. policy against North Korea."


Mr. Roh? That was North Korea pissing in your champagne - good luck, dreamer
Posted by: Frank G || 05/13/2003 07:26 am || Comments || Link || E-Mail|| [336068 views] Top|| File under:
Iran
Iran in secret talks with America post-Saddam
So secret that it's in the British press.


President Mohammed Khatami of Iran arrived for a ground-breaking visit to Lebanon yesterday amid strong indications that the clerical regime was ready to improve relations with Washington following the swift removal of Saddam Hussein.


"Please don't attack us!"


It is the first visit to Lebanon by a serving Iranian head of state since the revolution in 1979 which installed the fiercely anti-American Ayatollah Khomeini. Mr Khatami's arrival coincided with confirmation that Iran and America have been holding secret talks in Geneva. Iran — declared by President George W Bush to be part of the "axis of evil" — is encircled by pro-American governments after the fall of the Afghan and Iraqi regimes. Diplomats expect the president to offer some concessions to America by cutting military aid to the Lebanese Shia Muslim Hezbollah guerrillas, who operate along the border with Israel.


They'll find a way to keep the money flowing.


Hizbollah was set up by Iran in 1982 to radicalise the Lebanese Shi'ites and fight Israel and America. They drove Israeli forces out of their remaining foothold in Lebanon in 2000, and are correctly blamed by America for killing 241 US marines in 1983.


And we haven't forgotten.


Colin Powell, the US secretary of state, said on Sunday that Washington was in contact with Iran over the Israeli-Palestinian conflict and Iraq.
Posted by: Steve White || 05/13/2003 01:22 am || Comments || Link || E-Mail|| [336067 views] Top|| File under:
Home Front
Franks rejects top Pentagon post
General Tommy Franks, who led US forces to victory in Afghanistan and Iraq, has turned down a promotion to army chief of staff. Gen Franks had promised his wife he would shortly retire and, after days of intense speculation in Washington, he has now declined the offer of the army's top post. The general has made no secret of his dislike of Washington and the power struggles and intrigue that dominate life there. His decision leaves the defence secretary,

Donald Rumsfeld

, without a key ally in his long-running, and often bitter, campaign to reshape the US army from top to bottom. The present chief of staff, Gen Eric Shinseki, has been a lame duck for 18 months, since Rumsfeld aides leaked that he would be replaced.


He won the war and now is keeping the wife happy. First one was easier! Gotta like this man.
Posted by: Steve White || 05/13/2003 01:20 am || Comments || Link || E-Mail|| [336067 views] Top|| File under:
Korea
N. Korea fired laser at troops
North Korea's military fired a laser in March at two U.S. Army helicopters patrolling the demilitarized zone separating the two Koreas in what U.S. officials call a provocative action, The Washington Times has learned. Two Apache attack helicopters were illuminated by a weapon that had the characteristics of a Chinese laser gun, an indication that North Korea has deployed a new and potentially lethal weapon. The Chinese laser gun is a weapon that can cause eye damage at ranges up to three miles. The incident was kept secret until defense officials disclosed it to The Times. It could not be learned whether the laser incident was discussed in periodic meetings between U.S., South Korean and North Korean military officials at the Panmunjom truce village.


If they did it didn't do any good.


The illumination occurred around the time four North Korean jets intercepted a U.S. spy plane. Both incidents occurred around the time the Pentagon announced it was sending 21 B-1 and B-52 bombers to Guam in response to the growing threat of North Korea and the latest crisis over Pyongyang's nuclear arms program. Army Col. Samuel T. Taylor, a spokesman for U.S. Forces Korea (USFK), said the helicopter incident occurred during a routine training mission. "Two USFK pilots were alerted by onboard laser-detecting equipment that laser systems may have illuminated their aircraft," Col. Taylor said in a statement. "Neither pilot was injured, and no equipment was damaged." Col. Taylor said laser detections occur occasionally along the DMZ. "North Korea's military employs both laser range-finding equipment and laser-designating equipment throughout its force," he said. However, U.S. intelligence officials said an internal analysis of the incident suggests North Korea has acquired Chinese-made ZM-87 antipersonnel lasers. "These are blinding laser weapons," said one official. According to the officials, the two Apache attack helicopters were airborne about two miles south of the milewide DMZ when laser sensors on both aircraft went off. The ZM-87 is the world's only laser device designed for use against troops. It can cause injuries to human eyes at a range of just under two miles, and with a special magnification device it can damage eyes at distances of up to three miles, military specialists say. One intelligence official also said the North Koreans may have manufactured their own version of the Chinese laser gun.


Crystallized orange juche for the laser and some white slag for the power emittors.


North Korean defectors have identified the Mangyo Jewel Processing Factory, near the capital of Pyongyang, as a facility that produces lasers for precision-guided weapons.


Add it to the target list.


The Apache pilots and crew were not wearing laser eye protection when the incident occurred. Since the incident, air crews patrolling the DMZ have been required to wear eye protection intended to thwart any laser attacks. North Korea's official radio last week accused the United States of using laser weapons in Iraq, including arms that "blind the enemies' eyes and incapacitate weapons' sights." ... Lasers weapons or lasers with weapons capabilities can be purchased from Russia, China and Armenia. Lasers also can be effective in crippling air operations, the report stated. "The psychological effect of lasers on operational forces represents one of the most unpredictable aspects of the threat to air operations," it said. In June, the Navy deployed new antilaser goggles that can be worn by pilots and air crew.


Good. The ratbirds in NK need some attention.
Posted by: Steve White || 05/13/2003 01:05 am || Comments || Link || E-Mail|| [336072 views] Top|| File under:
Latin America
Colombia Threatens Nicaragua on Oil
The defense minister warned Monday that Colombia was prepared to use force if Nicaragua begins to explore for oil near an island chain claimed by both nations.


Great, another couple of have-nothings are going to war.


Later, Nicaragua said it has granted oil exploration concessions to four U.S. companies in the southwestern Caribbean but added that they do not involve territory under dispute. Nicaragua's announcement earlier that it planned to award bids for exploration near the San Andres archipelago prompted Colombia's warning. The two countries dispute ownership of parts of the archipelago, in the Caribbean. According to a 1928 treaty between the two countries, Colombia owns San Andres and its territorial waters. Nicaragua has declared the treaty invalid and has disputed the treaty before the World Court in the Hague, Netherlands.


Oral arguments due in 2018.


Managua said Monday that nothing in dispute had been offered in the request for bids. ``The concessions do not include any territory claimed by other countries,'' said

Octavio Salinas

, director of the Nicaraguan Energy Institute, announcing the award of exploration contracts to four U.S. companies. The Colombian navy has ships patrolling the waters around the archipelago, about 400 miles off the northern coast of Colombia. ``The navy has sufficient capacity to defend and guarantee the sovereignty of our waters as long as FARC gives us permission to do so,'' Defense Minister

Martha Lucia Ramirez

told Radio Caracol in Bogota. ``We hope we obtain peaceful solutions,'' Ramirez said. ``We don't think that this should be solved in a military scenario.'' Colombia has no plans to cede the islands, which form the country's smallest state. If Nicaragua proceeds with the oil exploration, ``we will have to use force,'' said Colombian Sen.

Enrique Gomez Hurtado

, head of the senate's foreign relations commission.


Shades of Ethiopia and Eritrea.
Posted by: Steve White || 05/13/2003 12:55 am || Comments || Link || E-Mail|| [336086 views] Top|| File under:
Who's in the News
47
[untagged]
Bookmark
E-Mail Me
The Classics
The O Club
Rantburg Store
The Bloids
The Never-ending Story
Thugburg
Gulf War I
The Way We Were
Bio
Merry-Go-Blog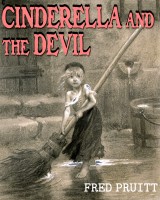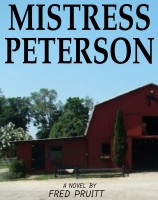 On Sale now!


A multi-volume chronology and reference guide set detailing three years of the Mexican Drug War between 2010 and 2012.

Rantburg.com and borderlandbeat.com correspondent and author Chris Covert presents his first non-fiction work detailing the drug and gang related violence in Mexico.

Chris gives us Mexican press dispatches of drug and gang war violence over three years, presented in a multi volume set intended to chronicle the death, violence and mayhem which has dominated Mexico for six years.
Click here for more information


Meet the Mods
In no particular order...


Steve White
Seafarious
tu3031
badanov
sherry
ryuge
GolfBravoUSMC
Bright Pebbles
trailing wife
Gloria
Fred
Besoeker
Glenmore
Frank G
3dc
Skidmark



Better than the average link...



Rantburg was assembled from recycled algorithms in the United States of America. No trees were destroyed in the production of this weblog. We did hurt some, though. Sorry.
3.235.188.113

Help keep the Burg running! Paypal: